After two years without league races, Proctor's cycling team is back in action this spring with a full race schedule, dedicated riders, and beautiful terrain to ride. Coaches Drew Donaldson, Derek Nussbaum Wagler, Kristen Farrell, and Allie Clarke '16 have inspired this year's team to not only push themselves on daily rides, but to work together during races to see the true collaborative nature of the sport.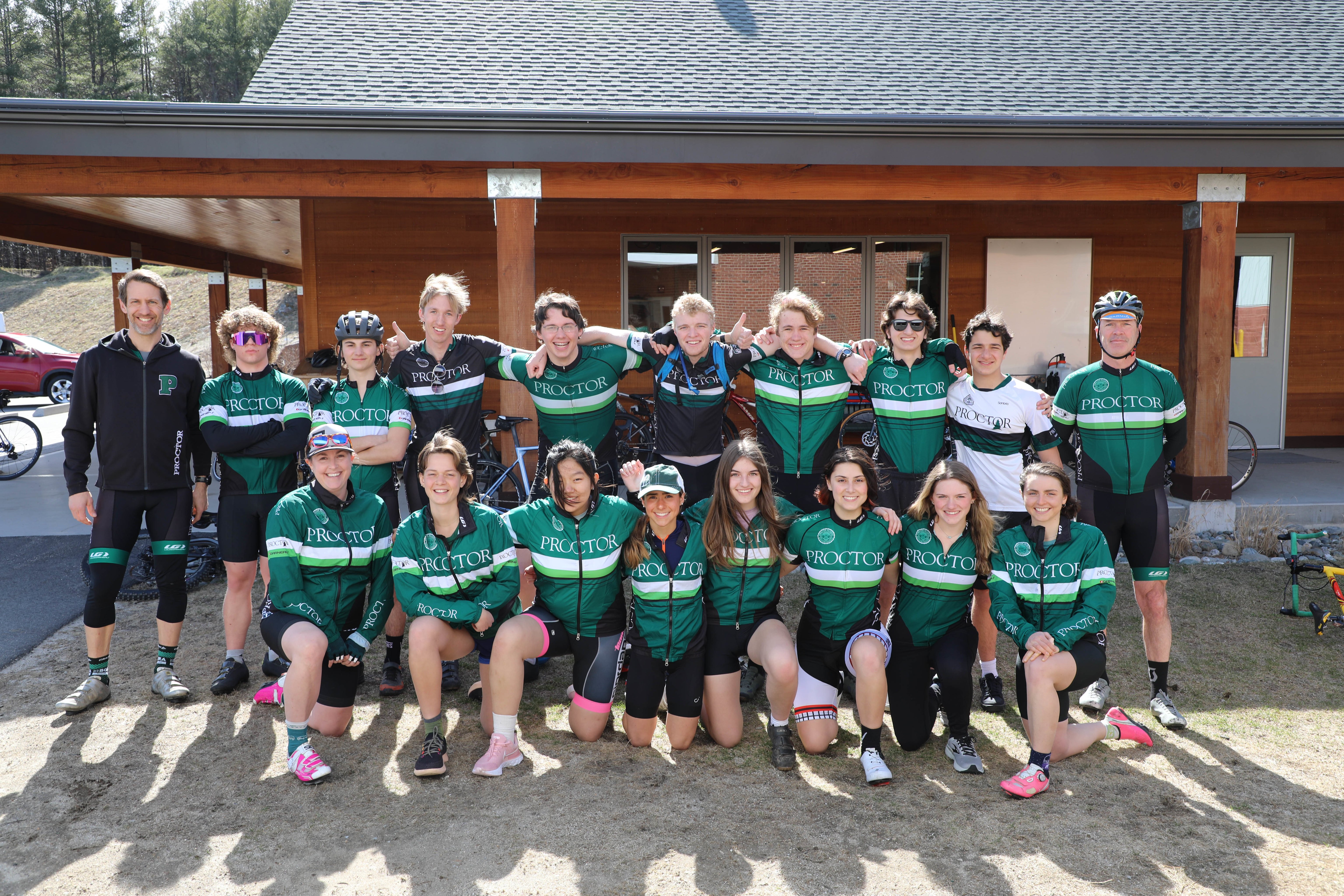 "Cycling is a sport of individuals." That statement cannot be any farther from the truth! At Proctor, coaches teach cyclists how to train and how to race, but more importantly instill in riders the principle that they must work together as a team in order to be successful. Cycling is not an easy sport, it takes hard work and discipline; however, the rewards that come from that hard work are immeasurable. This year's group of both experienced and novice riders exude the joy that comes from clipping in and spinning two wheels along the backroads of New Hampshire.
Carly '24, Proctor's Sports Information intern this spring, created the above video spotlight of the cycling team in action. Enjoy!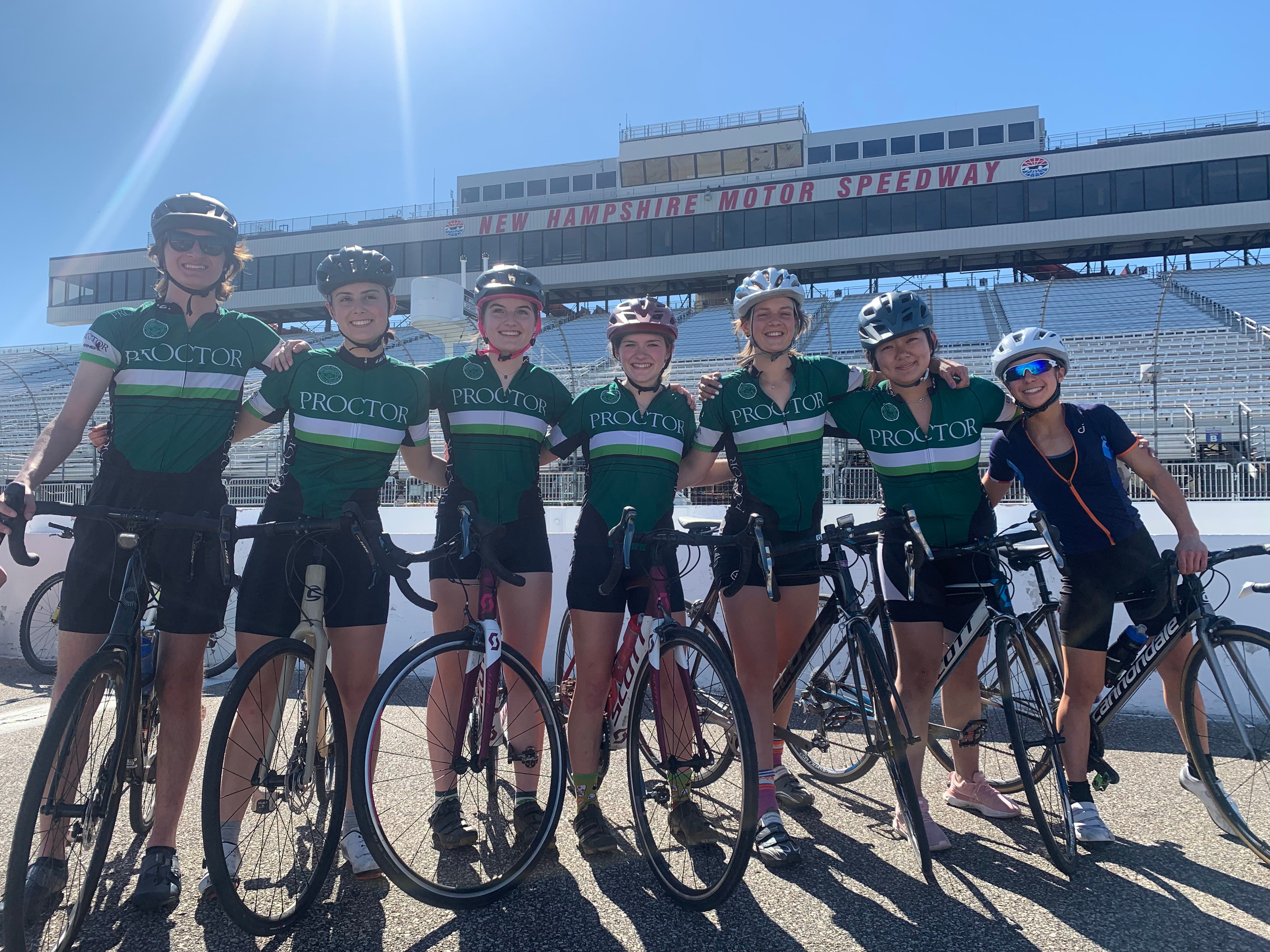 The team's most recent race took place the New Hampshire Motor Speedway in Loudon, New Hampshire. Competing against other New England Schools, one of the highlights of the day was Milly Kirkman '24 winning the Girls Class A race after masterfully implementing a strategy that took advantage of her ability to climb hills like no other. Below see Milly cross the finish line well ahead of the rest of the pack!
If you happen across a pack of cyclists in the Andover/New London area on any given afternoon, you will likely see plenty of smiles in addition to legs churning up hills and lungs working overtime. Congratulations to this year's cycling team on a great season to date, and thank you to their coaches for modeling for their athletes how to embrace a life-long sport like cycling.