The soul of a school is less tied to a physical place than it is to those with whom you share experiences in that space. An aerial shot of Proctor's campus from the 1960s represents a skeleton of the physical plant supporting Proctor's 370 students today. But the soul of Proctor? The soul of a school does not live in buildings, it lives in those connections made in dormitories, on athletic teams, with advisors, teachers, coaches, dorm parents. Ask any alum who attended Reunion 2018 this weekend, whether from the Class of 1953 or the Class of 2013, and they will tell you unequivocally the soul of Proctor and its faculty and staff (past and present) is alive and well.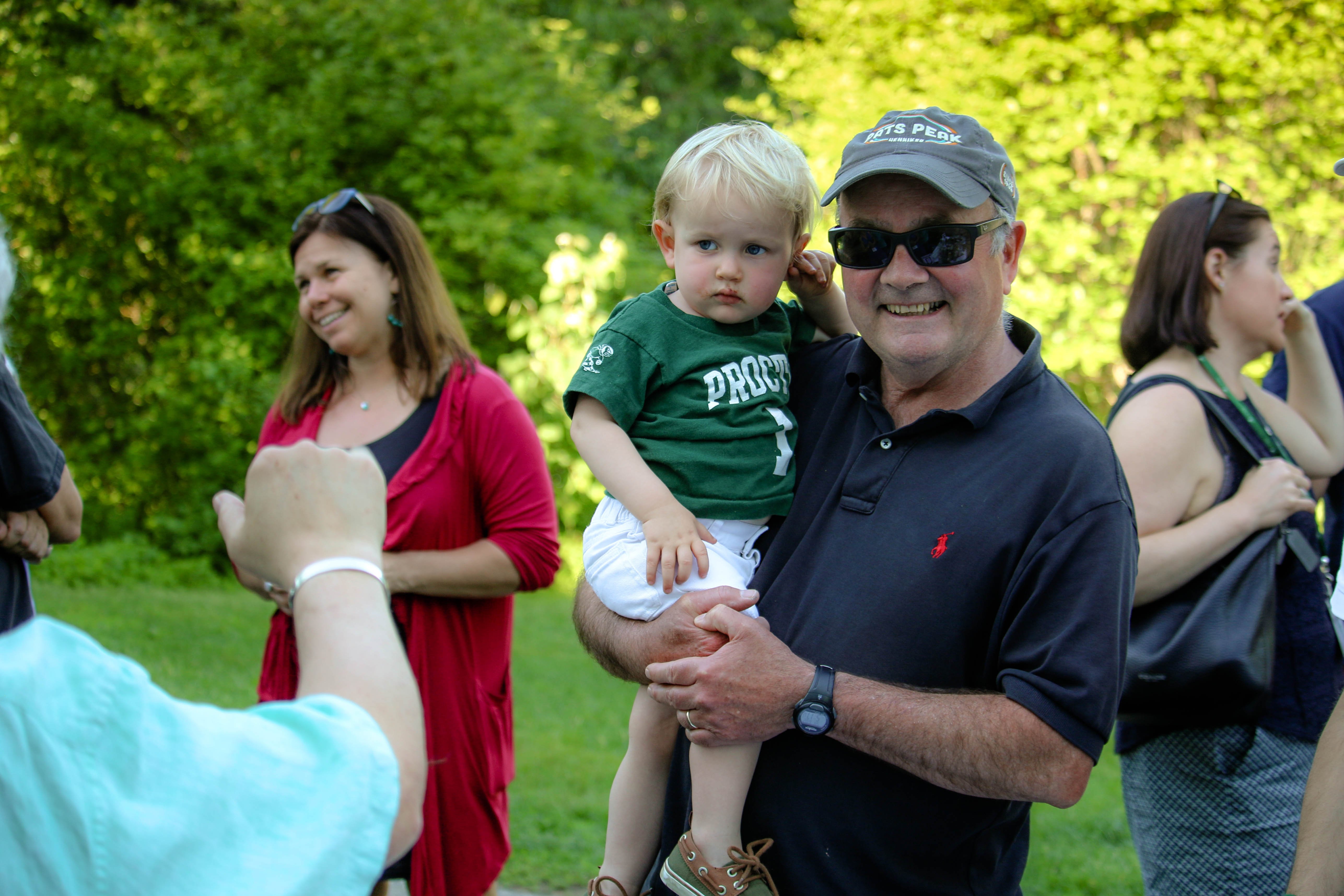 With the largest attendance of any alumni reunion in Proctor's history, the energy throughout the weekend was palpable starting with a special dinner recognizing the Class of 1968. A huge shout out goes to Crocker Bennett '68, Courtenay Taplin '68, and John Gary '68 for rallying seventeen of their classmates back to campus, many of whom had not been back for decades.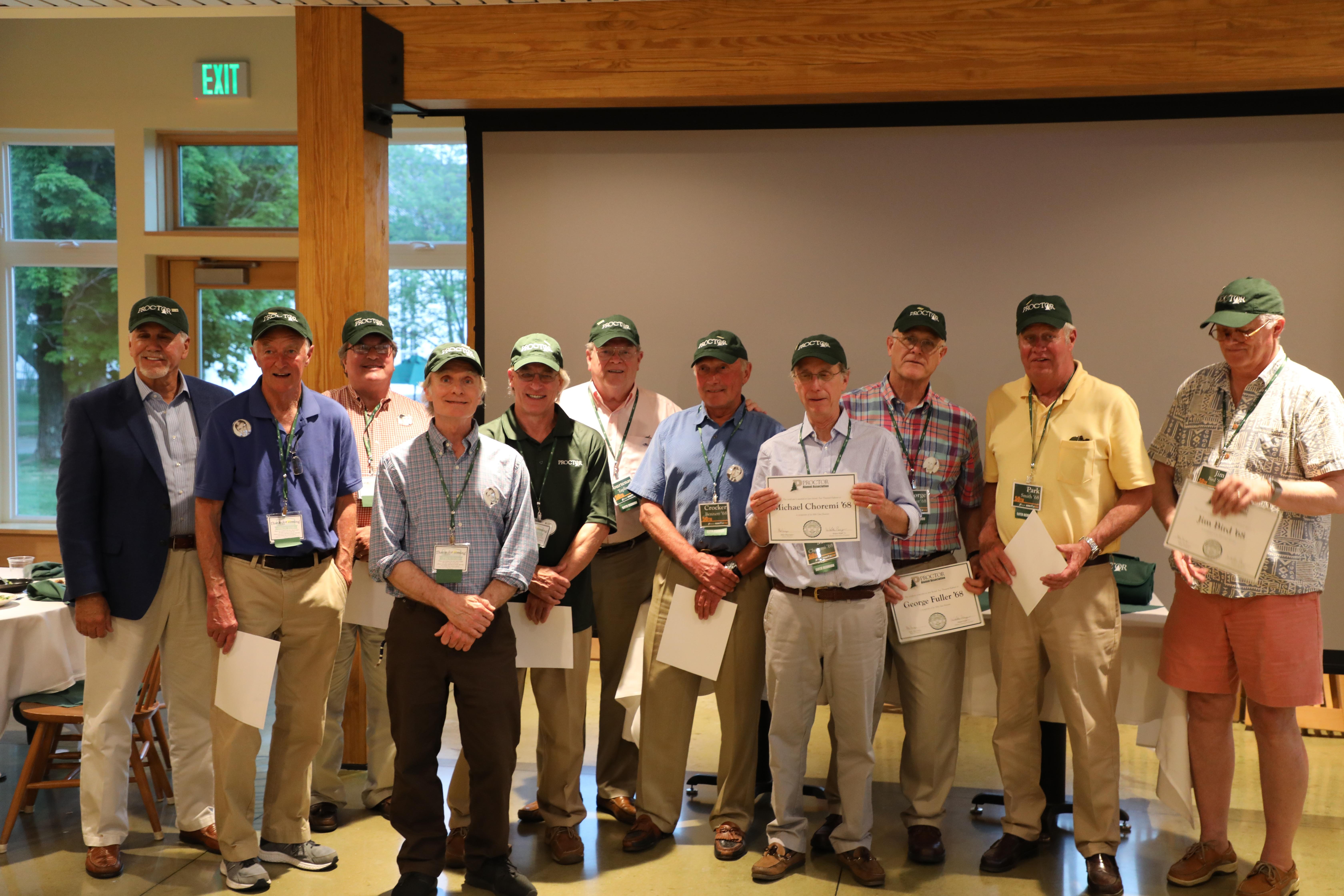 Another big thank you goes out to Alumni Relations Director Chloe Duchesne and the Alumni Council of Walter Perry '73, Ryan Bowse '93, and Marissa Ray '08 (below) for the countless hours put into organizing, promoting, and carrying out the endless logistics required of an event as complicated as Alumni Reunion. The work behind the scenes by Event Manager Debbie Krebs (less than a week after hosting graduation!), the Dining Services Team, Housekeeping Team, Maintenance Team, and Development Team to pull off this event is remarkable.
A full day of activities blocks on Saturday kicked off with an all-school assembly in the Wilkins Meeting House before groups headed out on guided tours of campus led by Keith Barrett '80, tours of Proctor's solar arrays led by environmental coordinator Alan McIntyre, and a hike to the Proctor Cabin with Development Officer Kate Newick.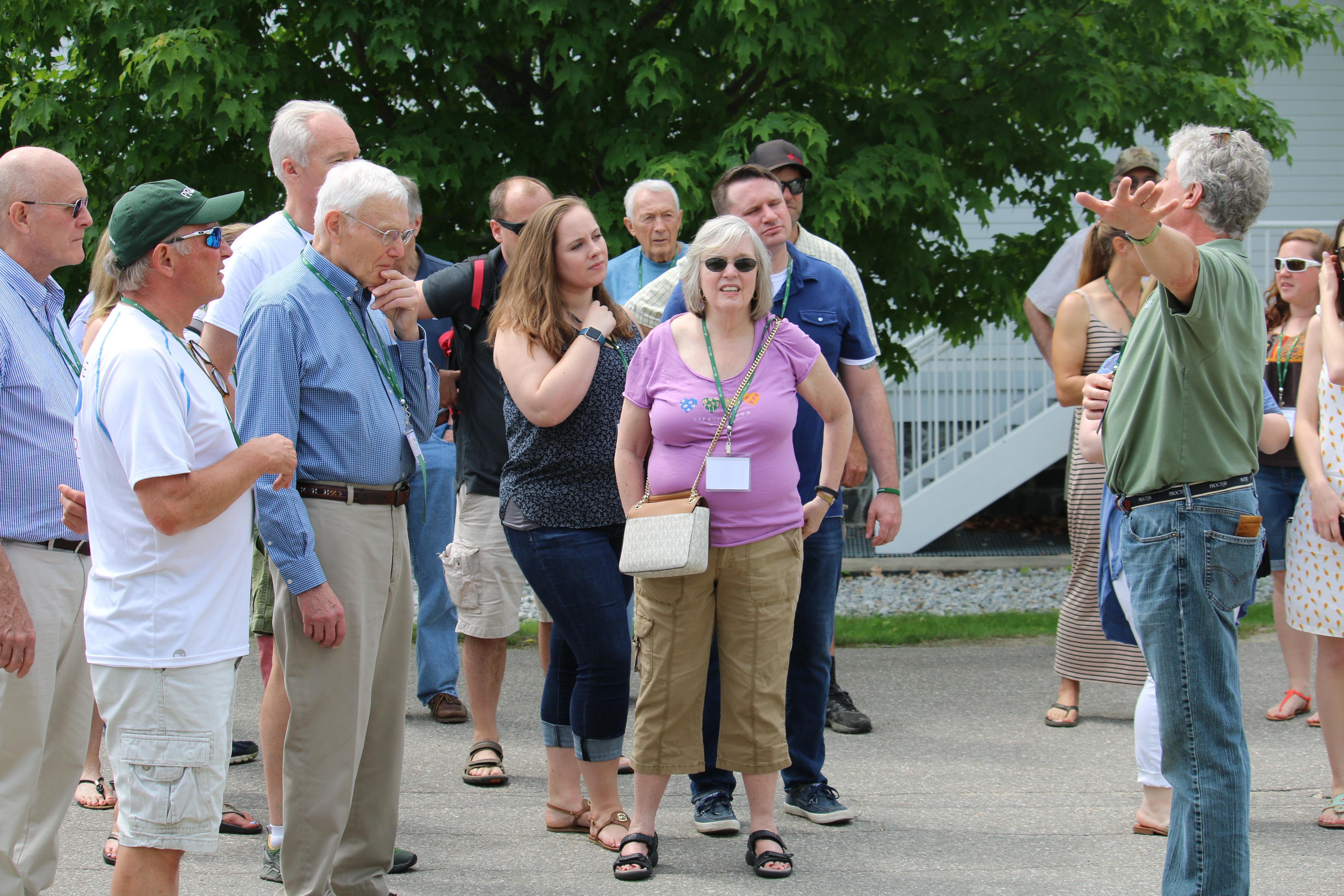 Others gathered for a quilting project with math faculty member Sarah Whitehead, went on a mountain biking ride with Josh Norris '92, worked on a felting project in Slocumb Hall with art faculty Jill Grotnes, played a little Spike Ball, and of course dozens of folks headed to Elbow Pond with Learning Specialist Annie MacKenzie on this picture perfect June day.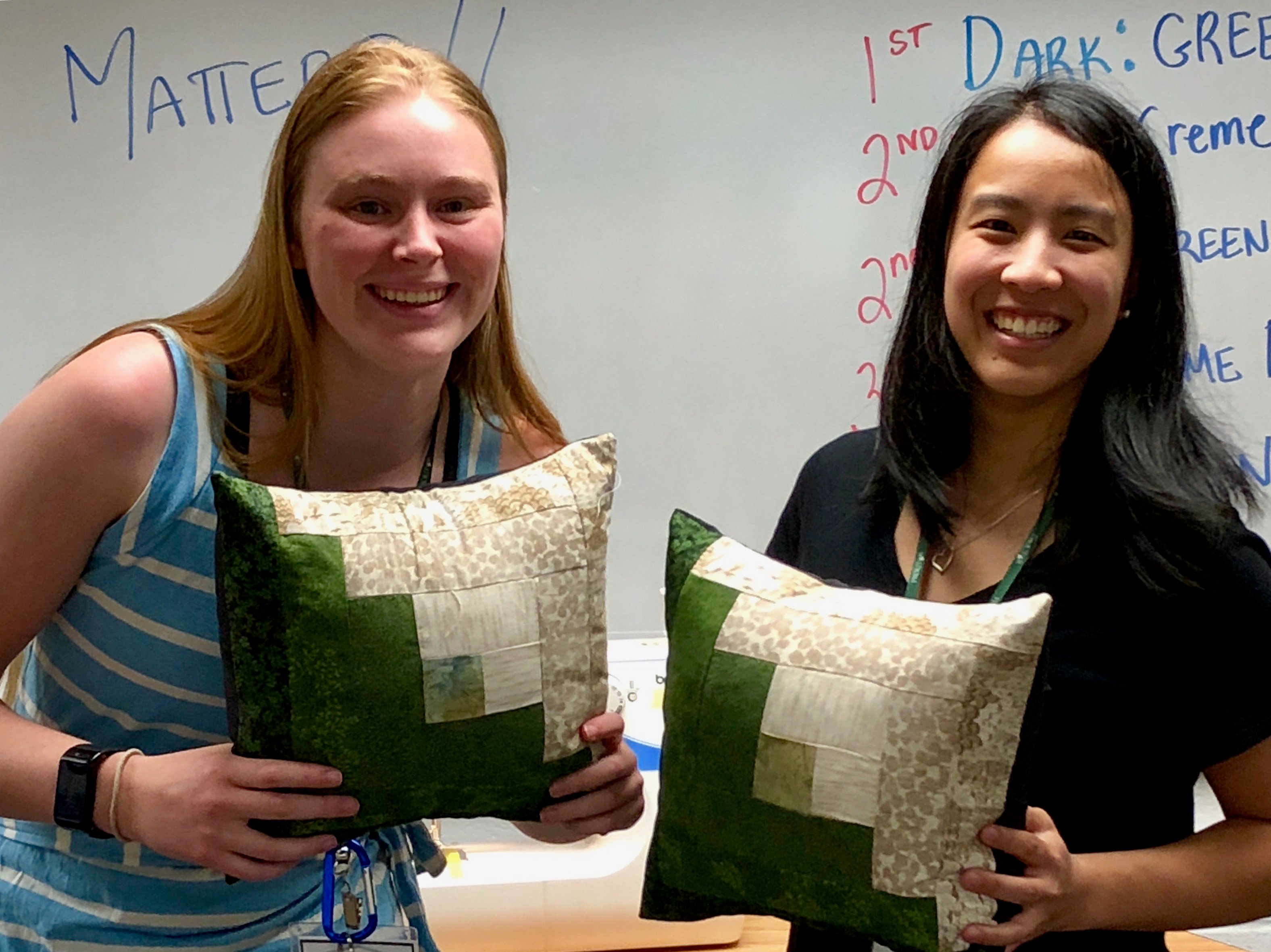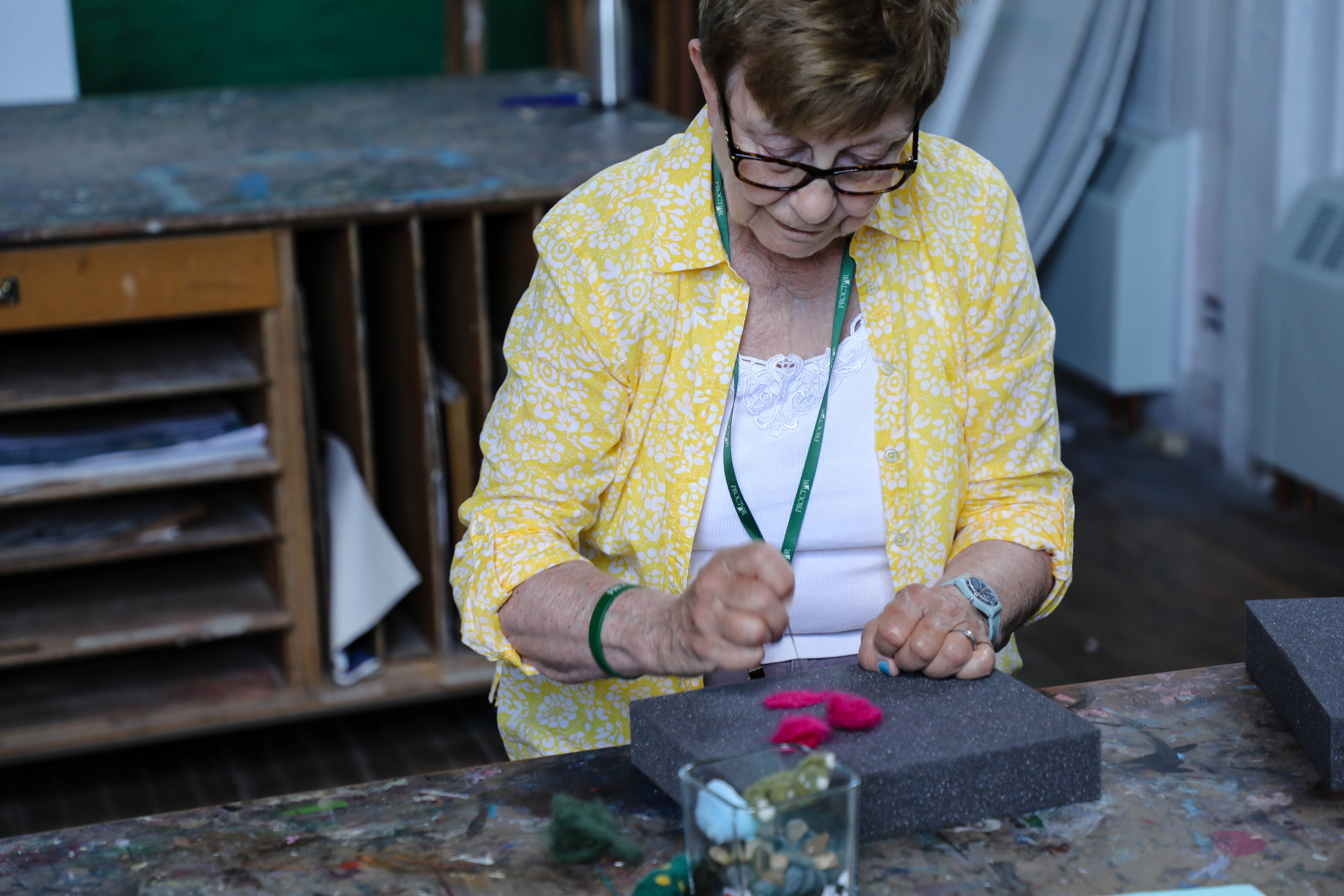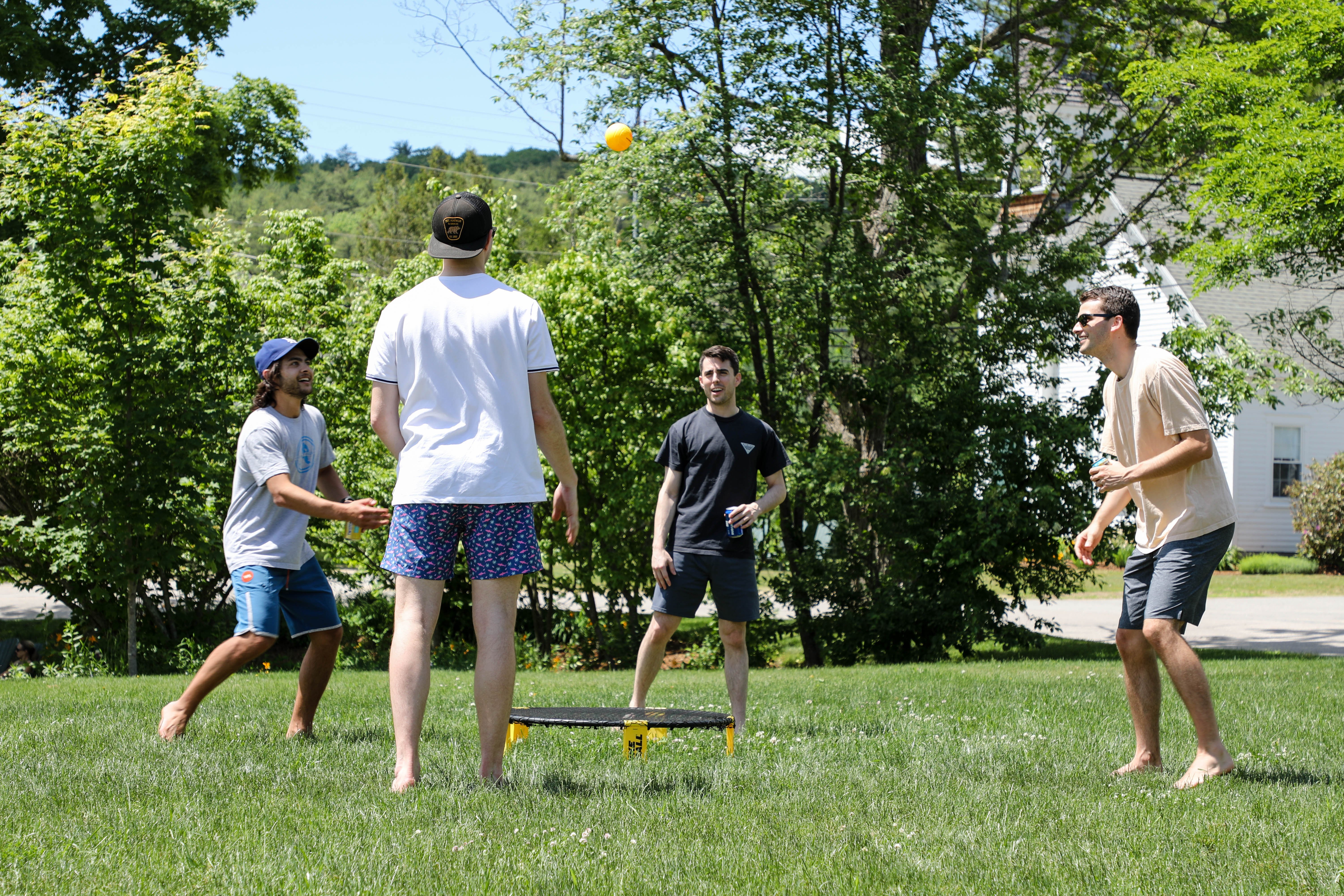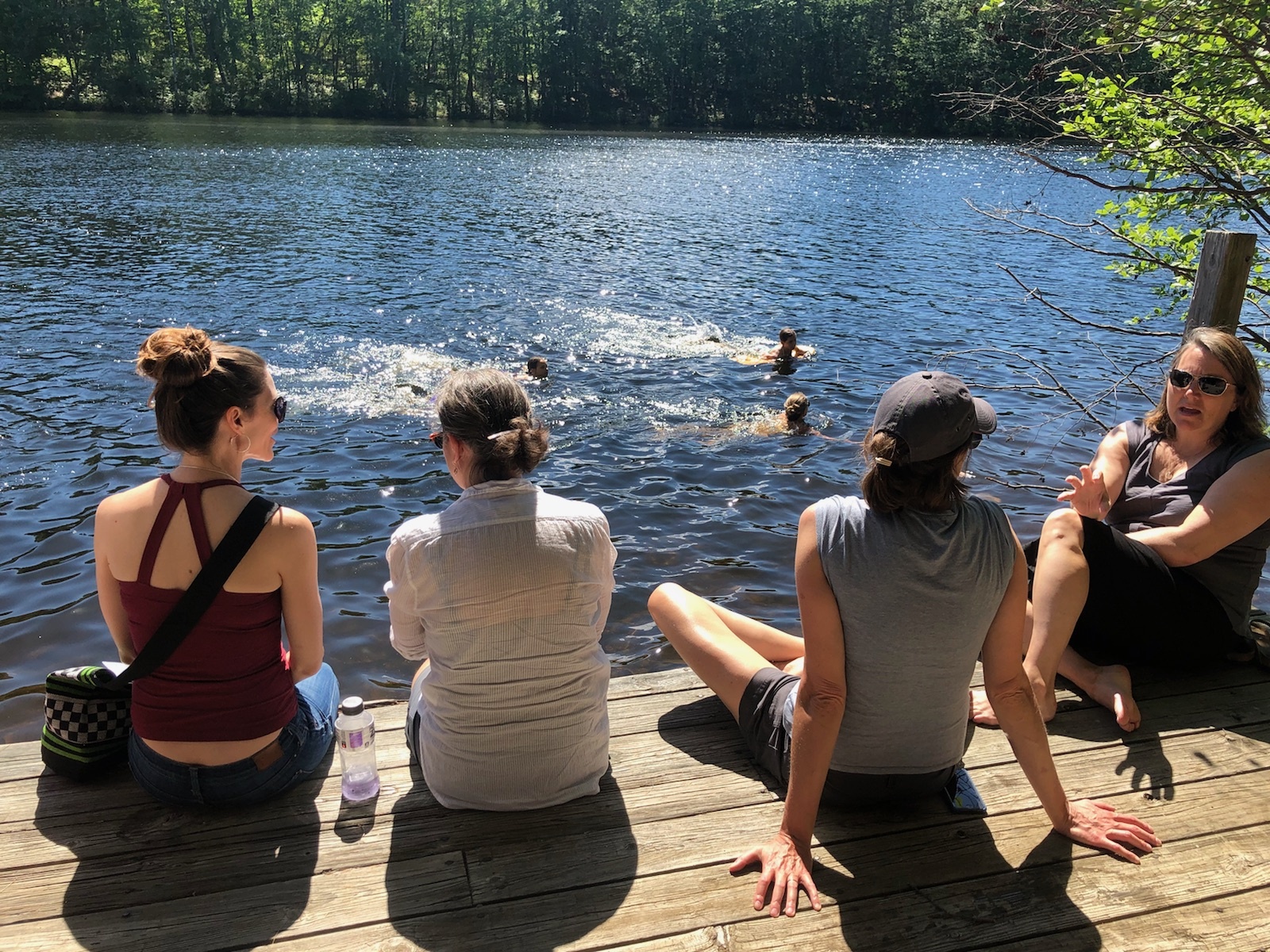 A beer and cider tasting event was new to the schedule this year and a huge hit as Will Hamill's '83 Uinta Brewing Company and Mike Segerson's '94 Devil's Purse Brewing Company showcased their beers and ciders in Alice's Garden Saturday evening. Which alumni brewers want to be on the schedule next year?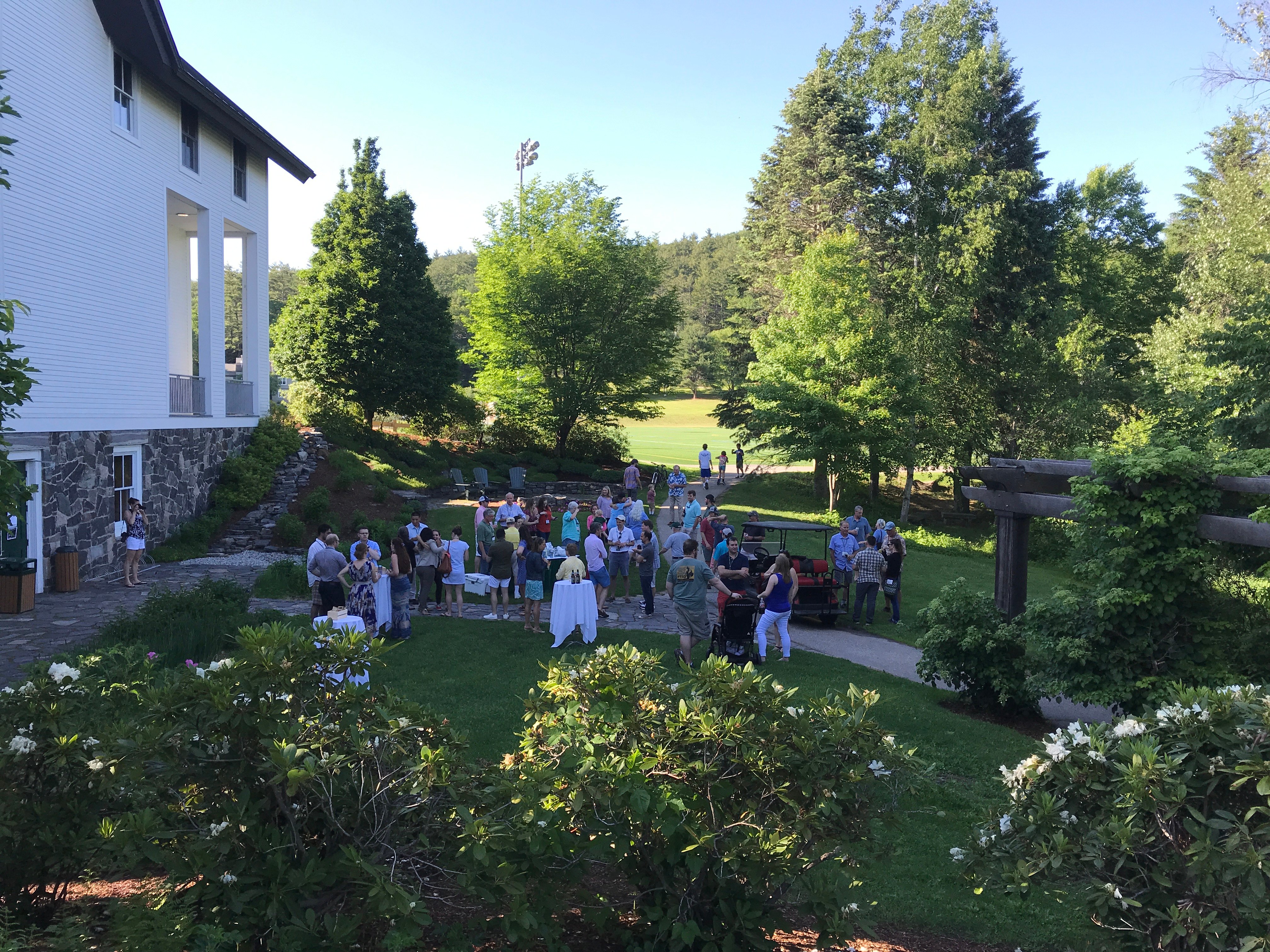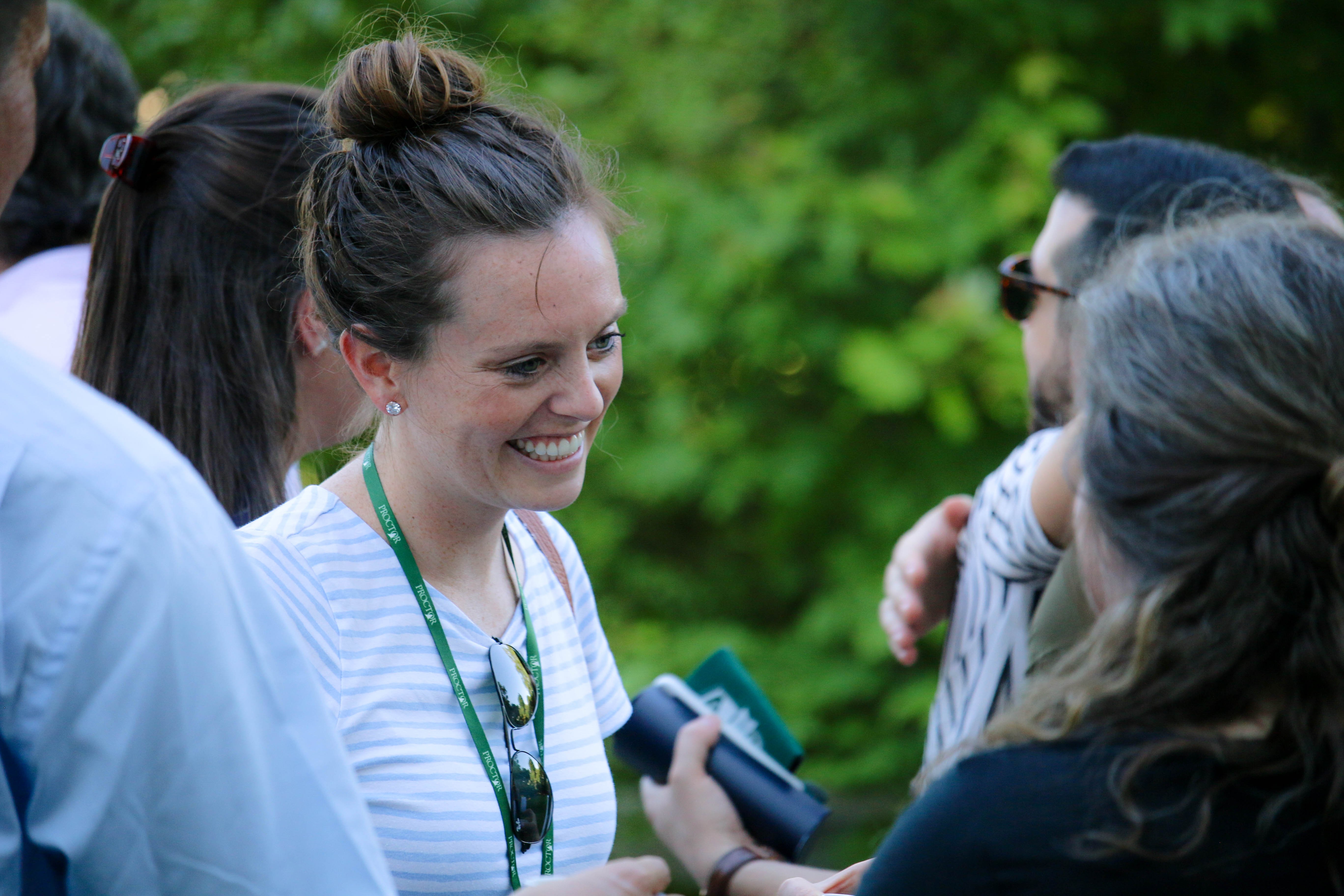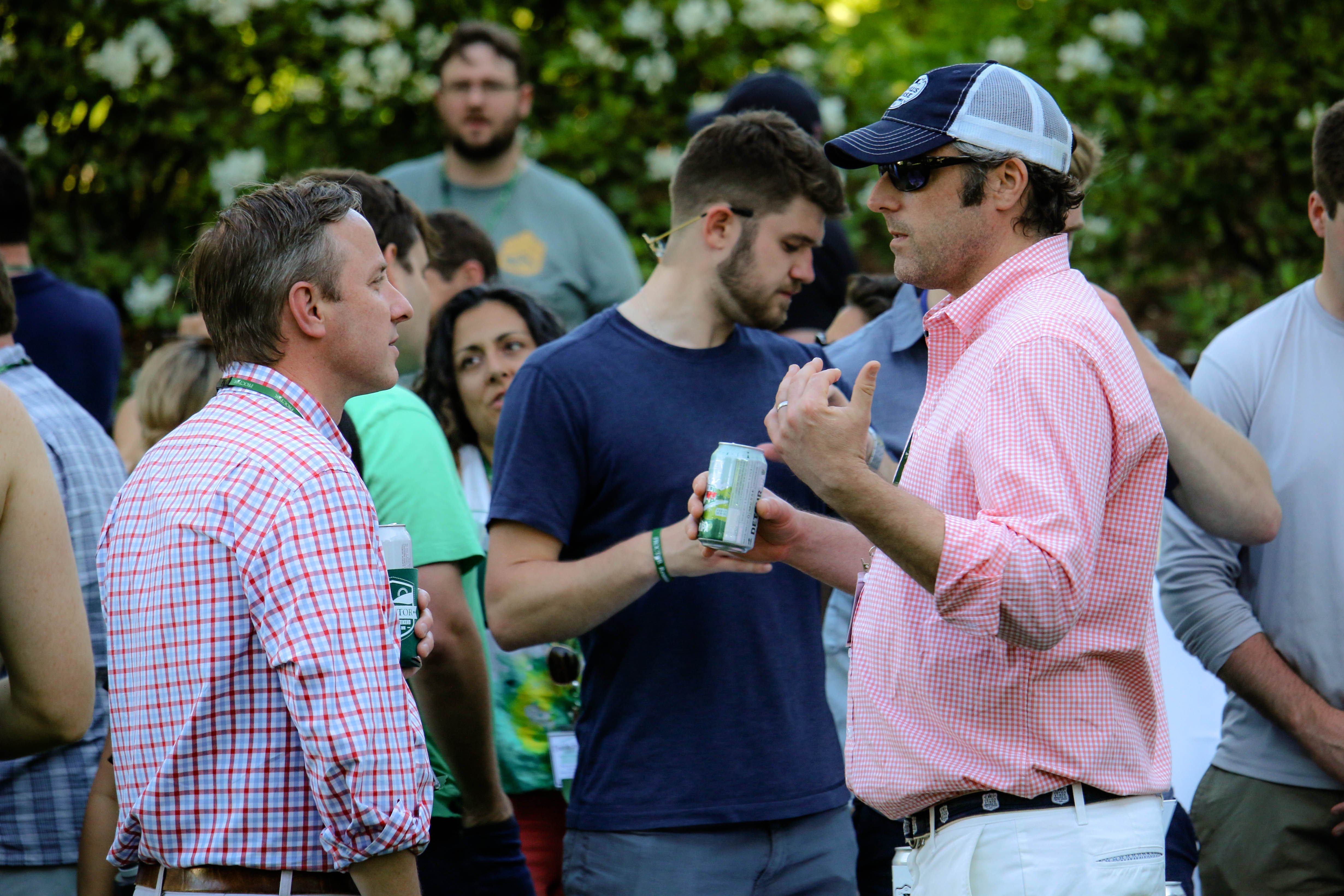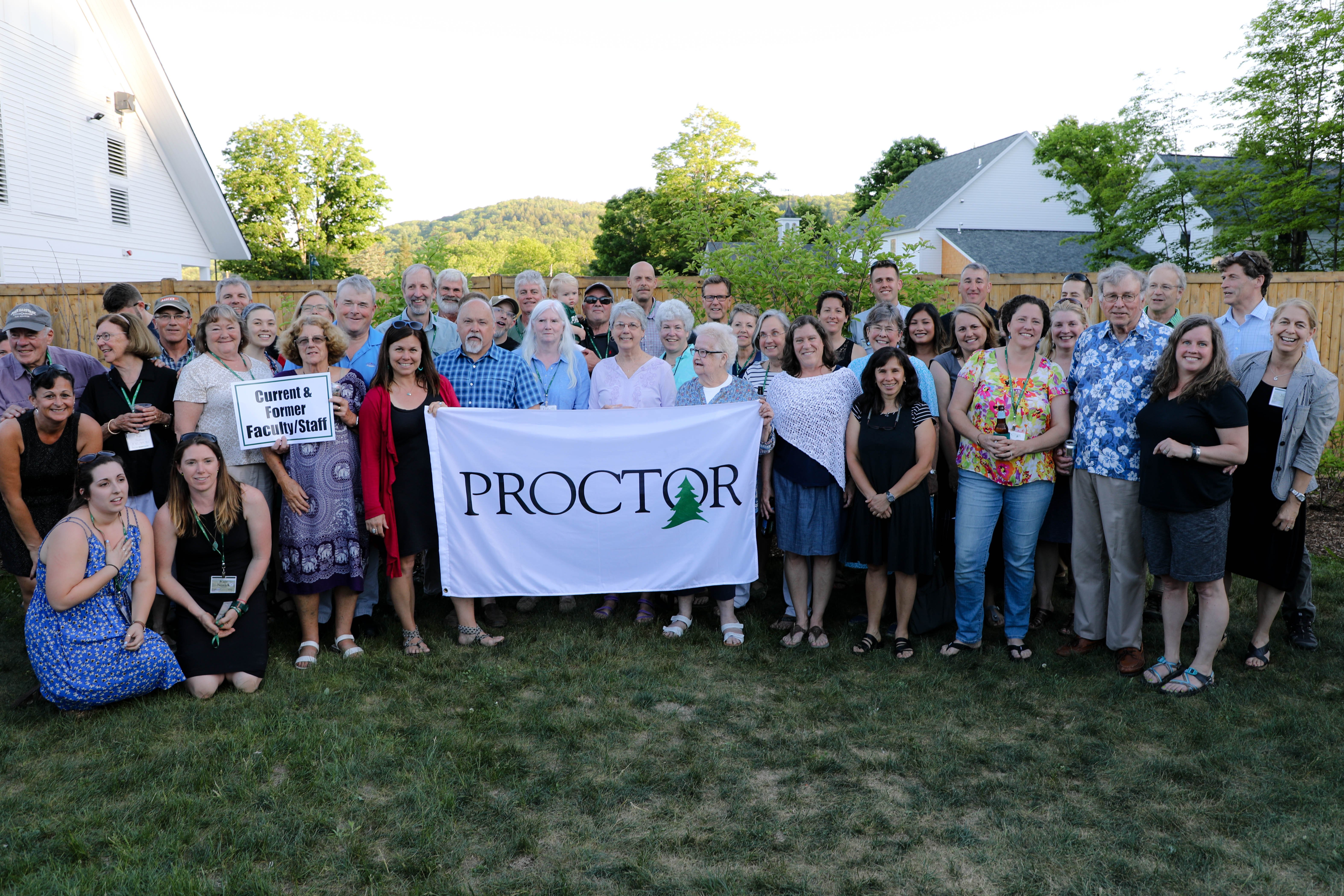 Saturday's cocktail hour allowed lifelong friends to reconnect with each other and with the more than 50 current and former faculty and staff in attendance (above). It's this group of individuals (pictured above) who have dedicated their lives to sustaining Proctor's soul. There is simply nothing more joyful to watch than seeing a 40 year old alum run up to their old advisor, hug, laugh, and take a trip down memory lane with the most genuine of smiles all around.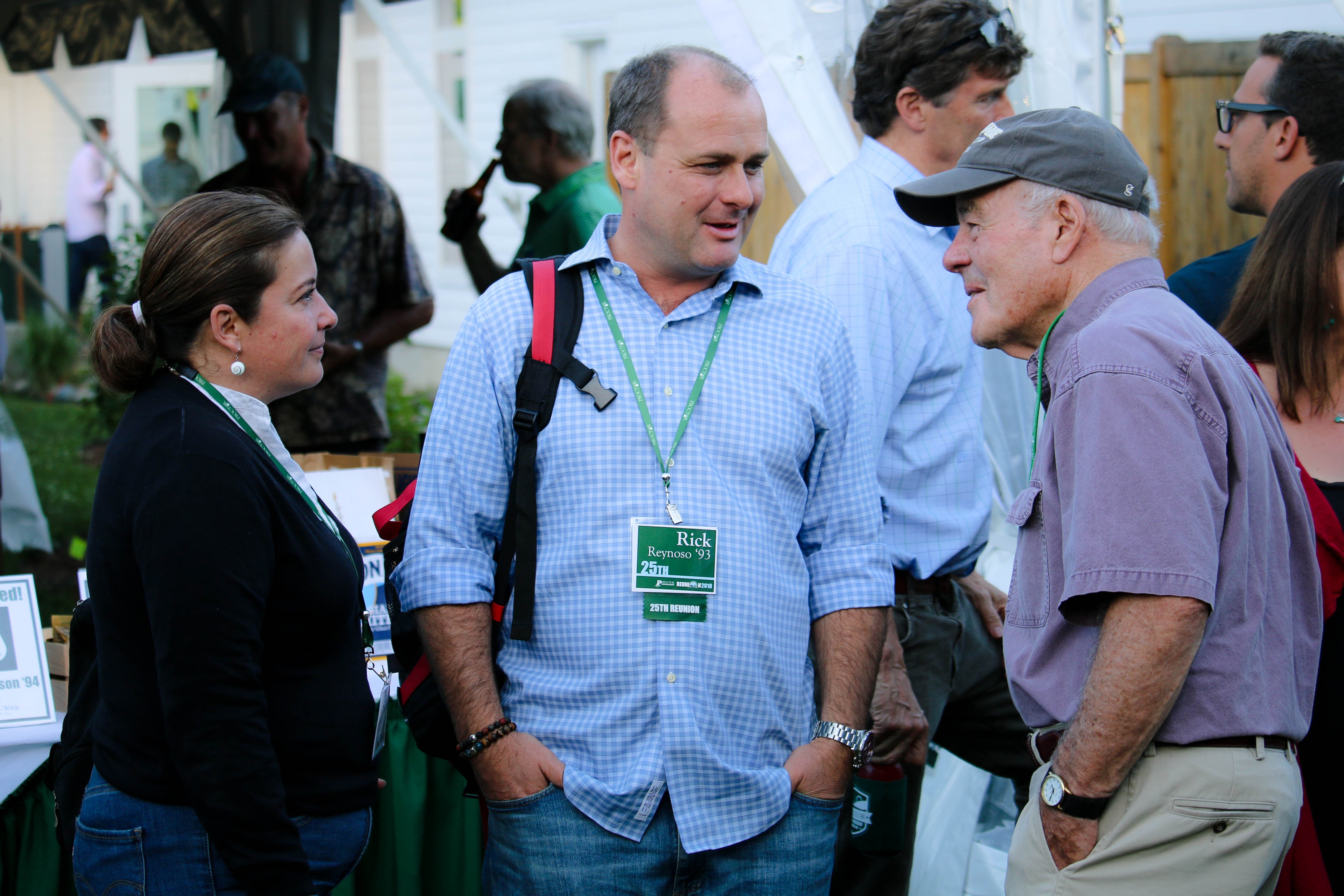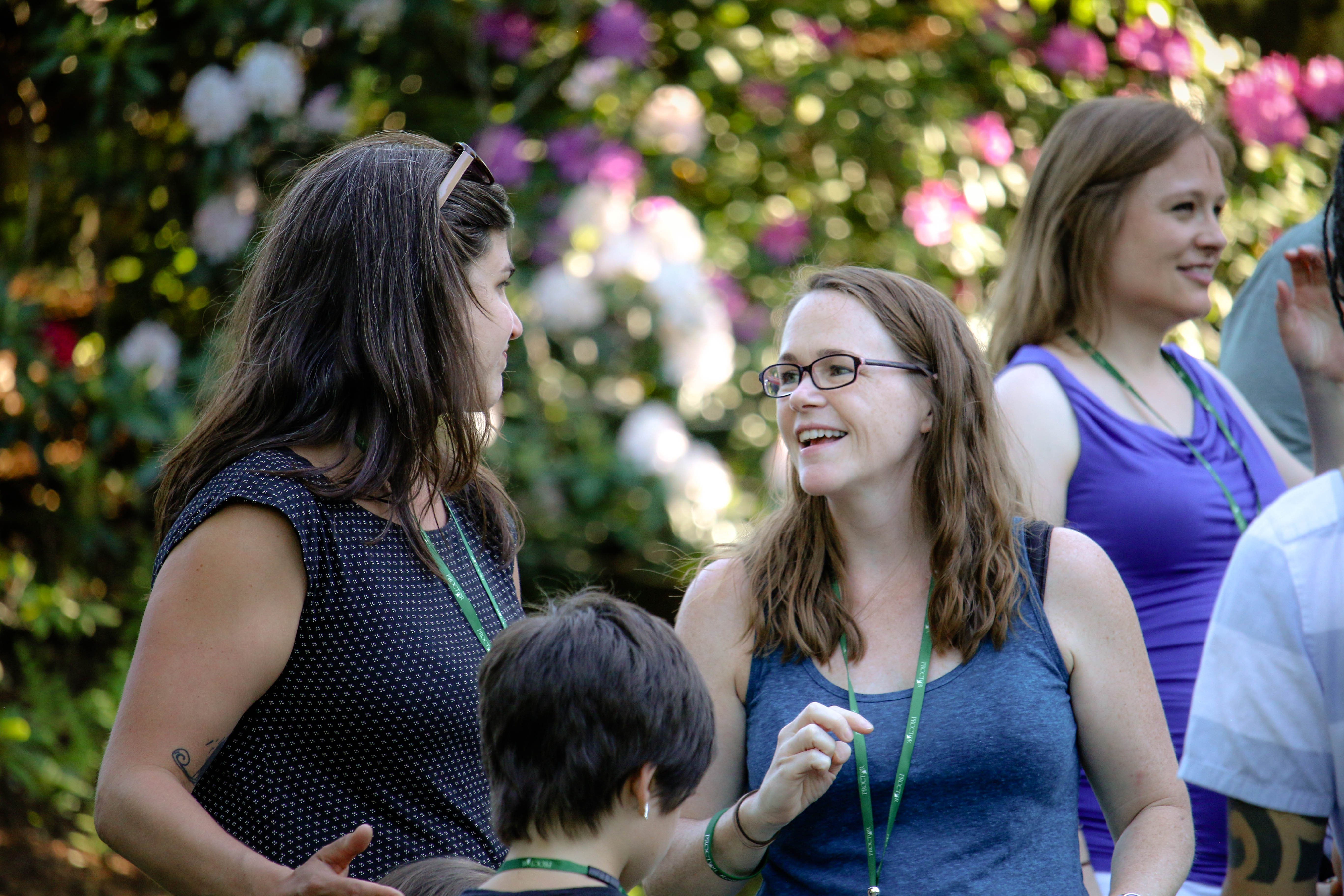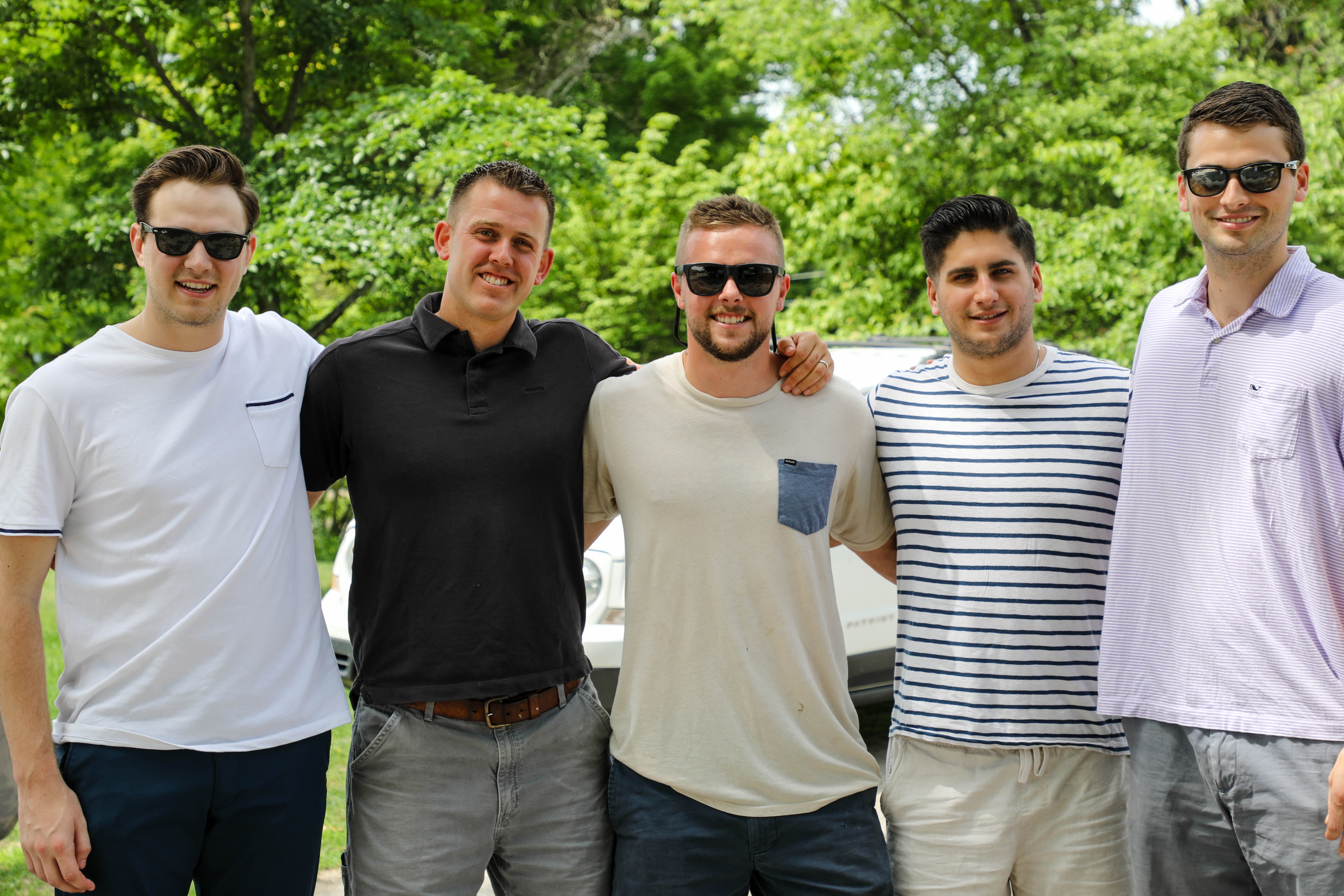 Following dinner Saturday evening we inducted five new members to the Proctor Athletic Hall of Fame. Legendary football coach and Learning Skills teacher John Schoeller (1973-2002) was inducted along with one of his most successful teams, the 1977 varsity football squad, many of whom were in attendance to receive their recognition as well. Joanna de Pena '08 and Patty Dancereau '08 accepted the 2008 Girls' Basketball team induction plaque, while Sarah Leith Bahn's '95 niece, Audrey, accepted her induction plaque on her behalf. Finally, Frank Muth '82, was unable to be in attendance due to his serving in the U.S. Army as Major General in Saudi Arabia. Read more about this year's inductees HERE.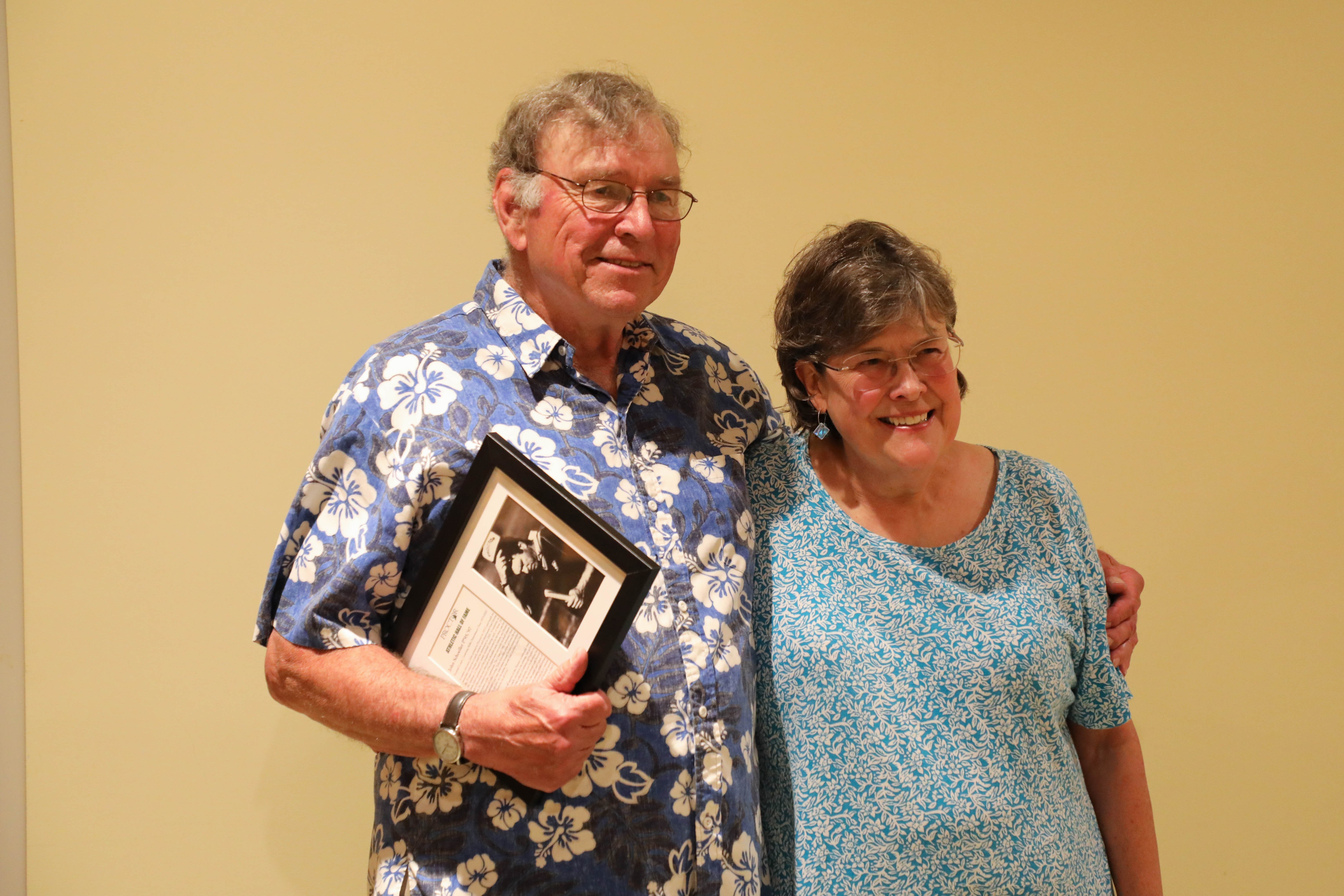 The evening's festivities continued with an electrifying performance by Nick's Other Band in the Wise Center late into the night and endless conversations by the Jaxtimer Fire Pit until the early hours of the morning. All in all, we could not have asked for a better weekend with our alums. We're honored you love this place as much as we do, and are proud you are our representatives out in the world. Thank you for coming back to reconnect with your roots. May you continue to do your part to steward Proctor forward for another generation of students and future alumni.