Proctor's ski programs have a storied past, inextricably linked to the Andover Outing Club and the Proctor Ski Area. For decades, Proctor has worked hand in hand with the local Andover Outing Club to support the endeavors of its athletes.
Over the years, Olympians Jed Hinkley '99 and Carl Van Loan '98 have followed similar paths as they grew up at the Proctor Ski Area, skied competitively there during their years as Proctor students, were best man in each other's weddings, and have continued to visit the facility to train during their professional careers. Hinkley and Van Loan have once again joined forces as they work to launch a new business, Olympian Tours, centered on their love of skiing and cylcling, and desire to give back to the sport of Nordic skiing.

Jed Hinkley was raised on Proctor's campus (his parents, Bert and Dani, were long-time faculty members at Proctor). As a youngster, he admits he did not fully appreciate the environment in which he was raised, "For me, the Proctor experience is very intertwined with my Andover Outing Club and community of Andover experience. I often took for granted what an amazing program and facility we had even as elementary age athletes." He adds, "The ski area was right there, Nordic trails, ski jump, everything is within walking distance of where I lived. I'm not sure there is another place in the country that has the type of facility the Proctor Ski Area has immediately available to the community, except maybe Howelsen Hill in Steamboat Springs, Colorado."

Carl Van Loan's journey to the US Ski Team mirrored Hinkley's. A native of Webster, New Hampshire, Van Loan's mother made the twenty minute drive to the Proctor Ski Area three or four times a week throughout his childhood. Van Loan began competitively Nordic skiing at the age of seven and ski jumping at the age of nine. Tim Norris and the Andover Outing Club were central his development as an athlete and young man, "Tim Norris was my coach throughout my childhood and then became my advisor at Proctor. His dedication to all of us as athletes, the long hours on hill and willingness to provide guidance through high school were invaluable, just as my soccer coach, Karl Methven, was. Perhaps even more impressive however, has been Tim's willingness to guide me beyond my Proctor years as I embarked on my professional career, college degree, and major life decisions."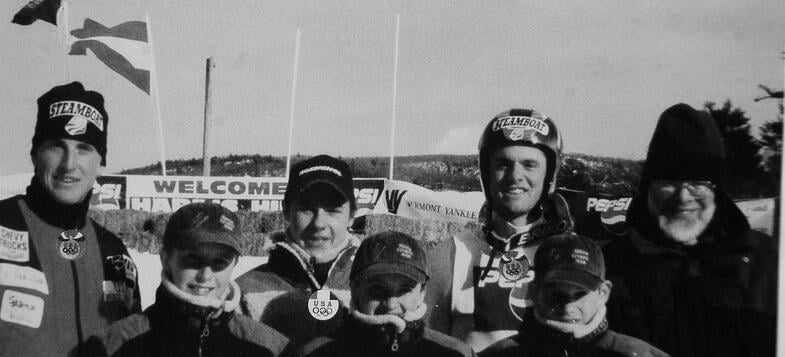 Hinkley recalls the same positive impact Proctor athletes and coaches like Tim Norris, Garry George, and his father, Bert, had on him as a young athlete, "As young kids we had a ski jumping team, Nordic team, and older members of the alpine team, to grow up and be around. They were an amazing example for both of us, not just as students, but as young athletes. When combined with the fact we were surrounded by fantastic people like Garry George '78, Tim, my father; we had all the resources right there with everyone working toward same goal - it was never Andover Outing Club vs. Proctor, it was Andover Outing Club AND Proctor."
It was this ability to share goals that made the Andover Outing Club the best represented ski club on the 2003 World Championship Team, and allowed the club to produce more Olympians and members of the US Ski Jumping team than any other club its size in the country (Van Loan, Hinkley, Justin Freeman, Kris Freeman, Nick Fairall '07, and Chris Lamb). Similarly, Proctor's willingness to be flexible with its Olympic hopefuls left an impact on both Hinkley and Van Loan. Hinkley reflects, "Both Carl and I were amazingly lucky during our senior years to take the entire winter off and just race competitively. Proctor was willing to work with us as high level athletes, recognize our goals and helps us achieve those goals while not sacrificing our academic journey. Proctor gave us leeway to pursue our dreams with the understanding we would hold up our end of the deal as well by completing our academic work. Proctor looked at us as individuals and recognized we were working really hard on something and was willing to help us reach those goals. I know a lot of schools would not have been as supportive."
Now, more than fifteen years after graduating Proctor, Hinkley and Van Loan are once again teaming up. After spending a number of years on the US Ski Team, Hinkley and Van Loan retired in 2006. After going their separate ways for a few years to complete their college degrees, Hinkley continues his academic journey in North Carolina pursuing a Master of Public Health at UNC Chapel Hill, while Van Loan runs a personal training business in Denver. While time has passed since they skied at the international level, both have realized at their core was a passion for skiing, endurance sports, and a common bond with each other that went back to their earliest years learning to ski at the Proctor Ski Area. As these passions were resurfacing for each of them, the US Nordic Combined Team reached out to both Hinkley and Van Loan to aid in a fundraiser. The pair organized a large scale fundraising "Tour de France" for individuals to cycle some of the most famous routes and watch stages of the Tour de France with Olympic Medalists from the US Nordic Combined Team.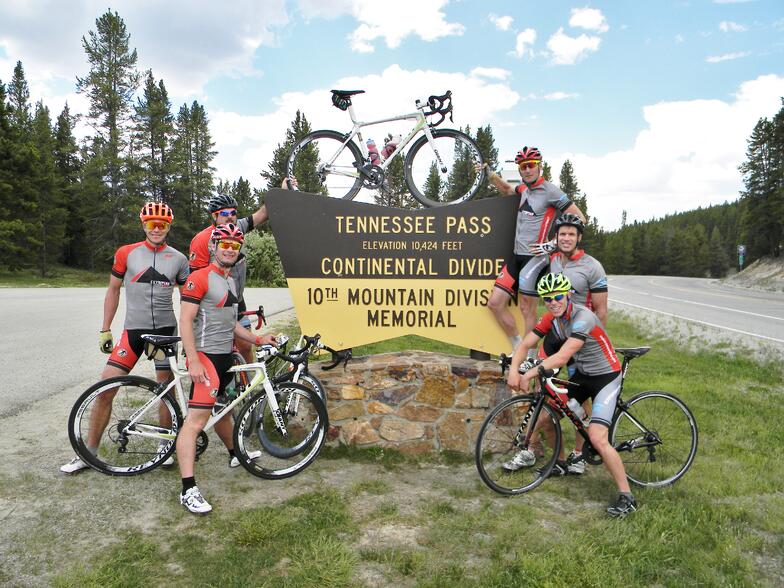 The fundraising tour Hinkley and Van Loan organized was a huge success for the US Nordic Combined team, and its model has since served as the foundation of a business model, Olympian Tours, that has begun to garner attention as a customized ski and cycling tour provider. Van Loan notes, "Our business model was founded in our passion to a) help raise awareness for the sport we love and b) provide an opportunity for others to share our love for that sport. While other touring companies have set tours and pricepoints where you are grouped with people you do not know, we wanted to take a different approach to our tours. We design a custom tour to meet the customers needs and desires at a price point that works for them." Just as Proctor helped Hinkley and Van Loan customize their high school experience, their company seeks to do the same for individuals who want to go on a cycling or ski tour. Hinkley adds, "If you want to cycle 100 miles a day and camp to save money, we'll organize a tour that fits your group. If you want to stay in 4 Star hotels, and are a group of novice skiers, we'll organize a tour that fits your needs." Van Loan notes, "We've spent our lives traveling the world and have been to more than 40 countries competing. Our experience traveling with gear and knowing how to effectively travel with extensive gear has been foundational to designing successful tours that meet our customer's needs."
The other side of the business model focuses on fundraising efforts to improve awareness of Nordic skiing development efforts. With two current tours planned to raise funds for the US Cross Country team and the US Nordic Combined team, Hinkley and Van Loan are using their expertise organizing tours to provide development athletes with the same opportunities they had as aspiring Olympians. The Bend Trifecta is raising funds for US Cross Country Team, US Biathlon Team, and US Nordic Combined Team along with Tim Gibbons from the Oregon Nordic Ski Foundation. Over the course of three days, participants will spend one day eating, training, and talking with the US Cross Country team, one day with the US Biathlon team, and a third with the Nordic Combined team. Olympians like Kikkan Randall, Tim Burke, and Billy Demong and numerous others will guide participants through training and share their experiences as elite athletes. Participants gain an insiders look at what it takes to be an elite level athlete, while also supporting the US Ski Team whose funding has been cut significantly in recent years.
As Jed Hinkley '99 and Carl Van Loan '98 launch this new endeavor, they appreciate the foundational role Proctor and the Proctor Ski Area have played in their life's story. Through return visits to campus to work with Proctor athletes, they have shown a desire to give back to the school that has served as a launching point for their careers. To learn more about Olympian Tours or the Bend Trifecta, visit their website, call (435-640-6950) or email Jed and follow them on Twitter as this next phase of their journey unfolds!