Proctor Academy's Board of Trustees is pleased to announce the appointment of Brian Thomas as its next Head of School beginning July 1, 2021.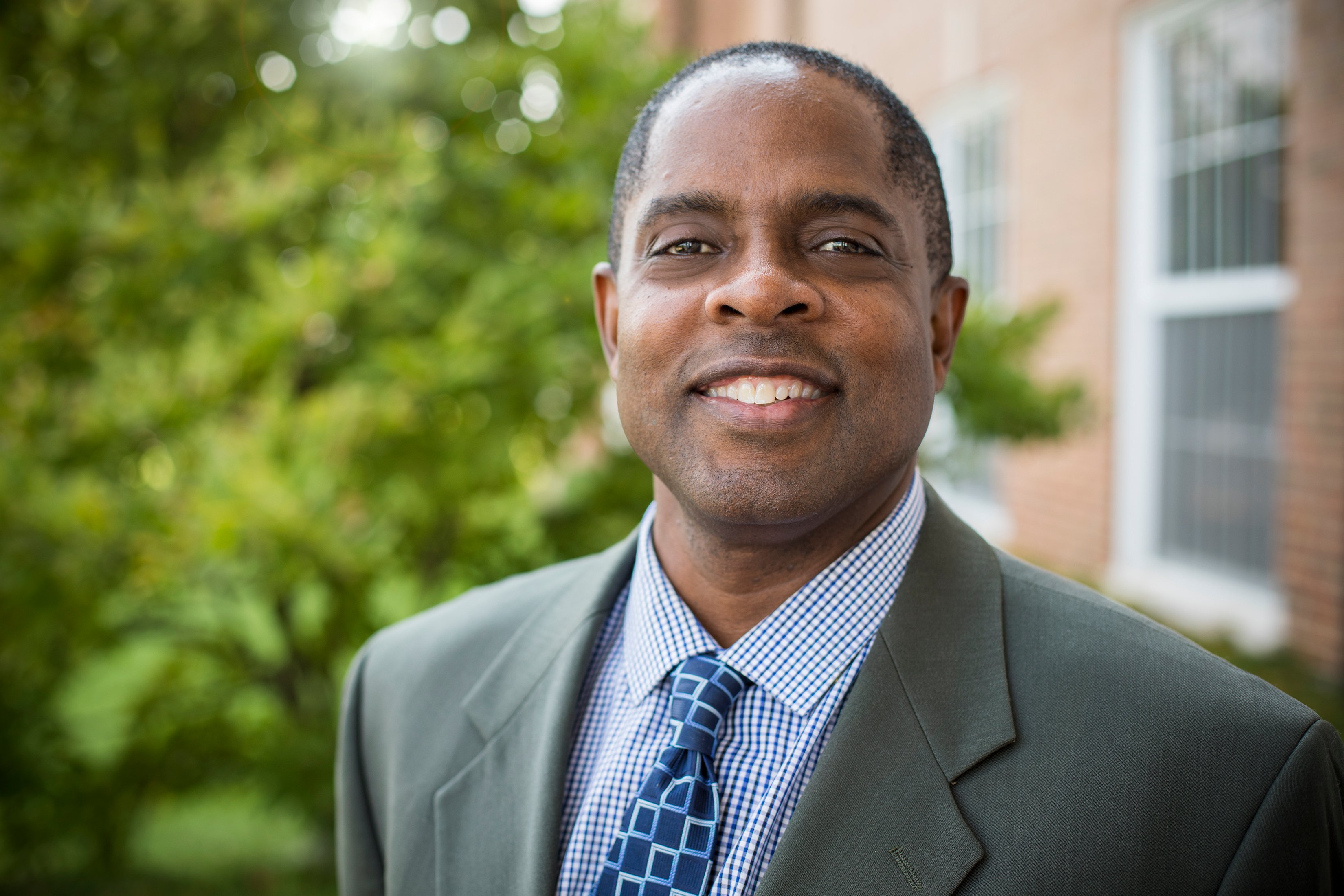 A native of Robbins and Harvey, Illinois (on Chicago's far south side), Brian graduated from Yale University (BA in History) and Portland State University (MS in Education), and has spent thirty years in independent school education preparing for this opportunity to lead Proctor. Currently, Brian is the Assistant Head of School at Mary Institute and St. Louis Country Day School, a PreK-Grade 12 independent day school in St. Louis (MO) that serves more than 1,200 students. Previously, Brian served as Associate Head of School at Bentley School (Oakland, CA) and Head of School at Presidio Hill School (San Francisco, CA) and Andre Agassi College Preparatory Academy (Las Vegas). His early teaching career included roles as English Teacher, English Department Head, Humanities Coordinator, and baseball and basketball coach. Prior to discovering his passion for teaching and working in independent schools, Brian was a professional actor, working off-Broadway and in Hollywood, and it is this love of the arts that has led him to remain engaged on the Board of Trustees of the Center of Creative Arts in St. Louis.
A frequent speaker at the national level, Brian's varied experiences across independent schools in the western United States have honed his belief that embracing diverse learning styles, proximate learning opportunities, and human relationships sit at the core of an effective education. In Proctor, Brian sees a school that not only shares these core beliefs, but has the opportunity to help the greater educational landscape innovate toward more effective pedagogy through sharing Proctor's unique model more broadly.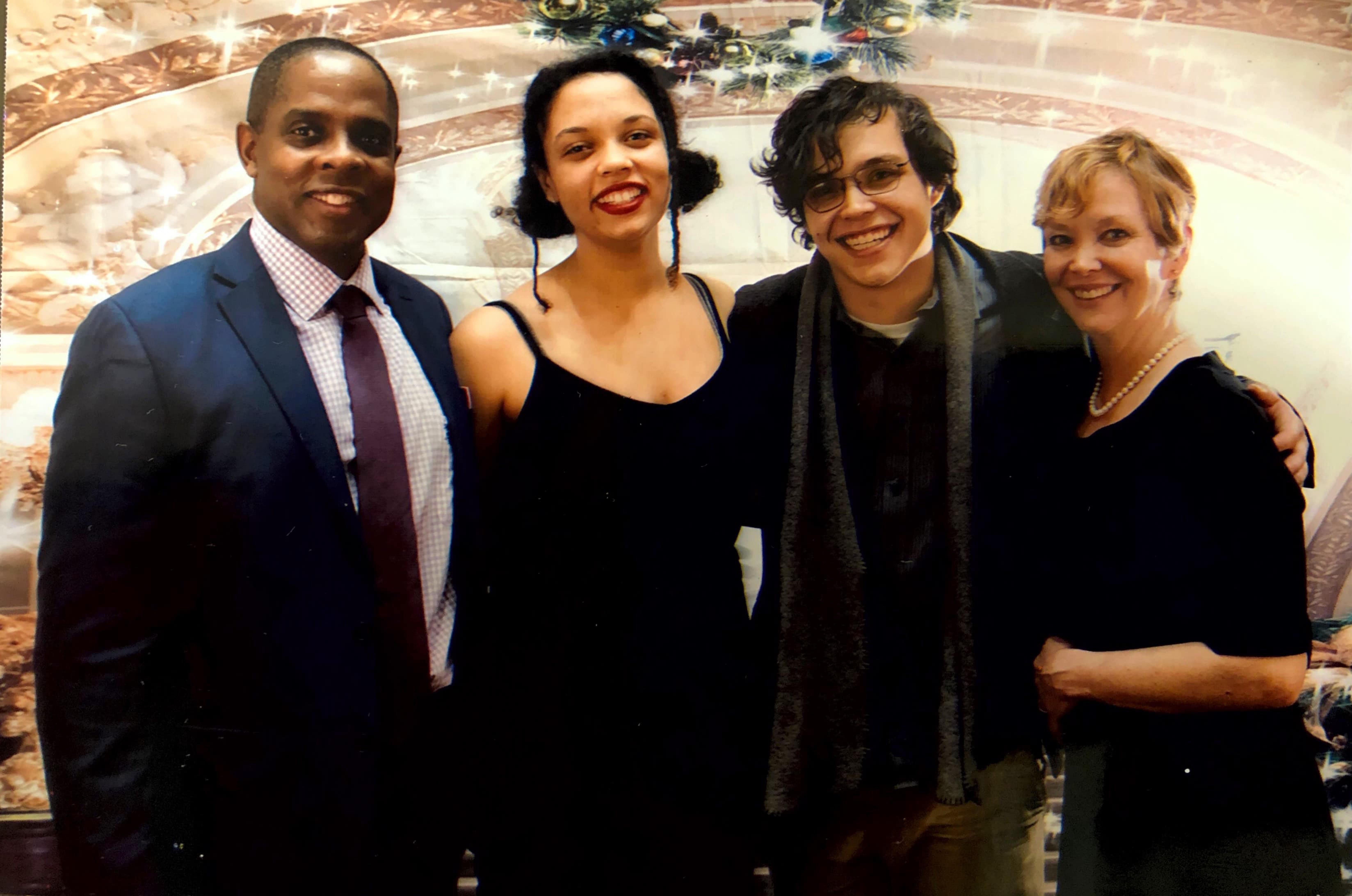 Brian's partnership with his wife, Jaime, and children, Eian and Olivia, has informed each stage of his professional career, as well as his development as an educator. A Physical Therapist Assistant in a critical care hospital, Jaime adores her work teaching people with traumatic brain injuries to re-learn to walk and move again. Their son, Eian (24), attends the community college system in California, studying the sciences. His coursework and experiences have led him to explore microbiology and small scale family-owned farms. Currently, Eian and Jaime are taking care of Jaime's 99 year-old mother in San Rafael, California. Olivia (23) recently graduated from Whitman College (Walla Walla, WA) with a degree in Art and Race & Ethnic Studies and is working at a unique independent pre-school for Black and Latinx students run by adults who are the same. Brian notes Olivia is quite interested in Proctor's Learning Skills Program because of her own dyslexia and her long journey to understand her own brain. Both Jaime and Olivia are award winning home bakers, entering and winning county fairs and pie contests in Northern California. They also started the Marin Cake Project as a way to offer children in foster care who have never celebrated their own birthdays a way to have a delicious and beautifully decorated cake.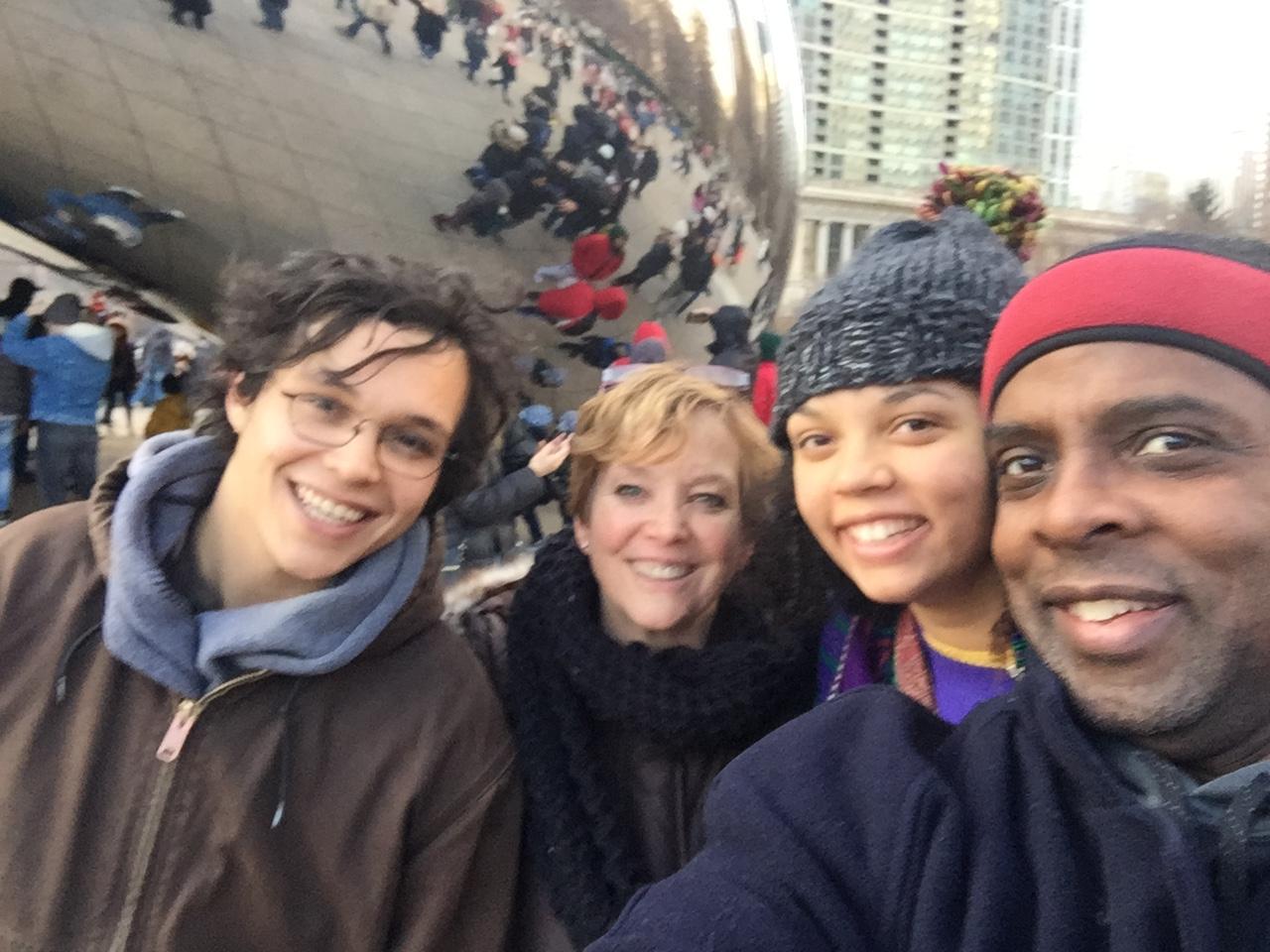 Over the next nine months, Brian will host online forums and will schedule campus visits to better get to know the Proctor community. Specifics on these engagement opportunities will be shared as details materialize. Below, Brian shares insights on his journey to Proctor, his excitement about joining the Proctor community, and his anticipation for what this next chapter in Proctor history can be. Join us in welcoming Brian Thomas as Proctor's next Head of School. Reach out to Brian via email or comment below and we will be sure he sees your message.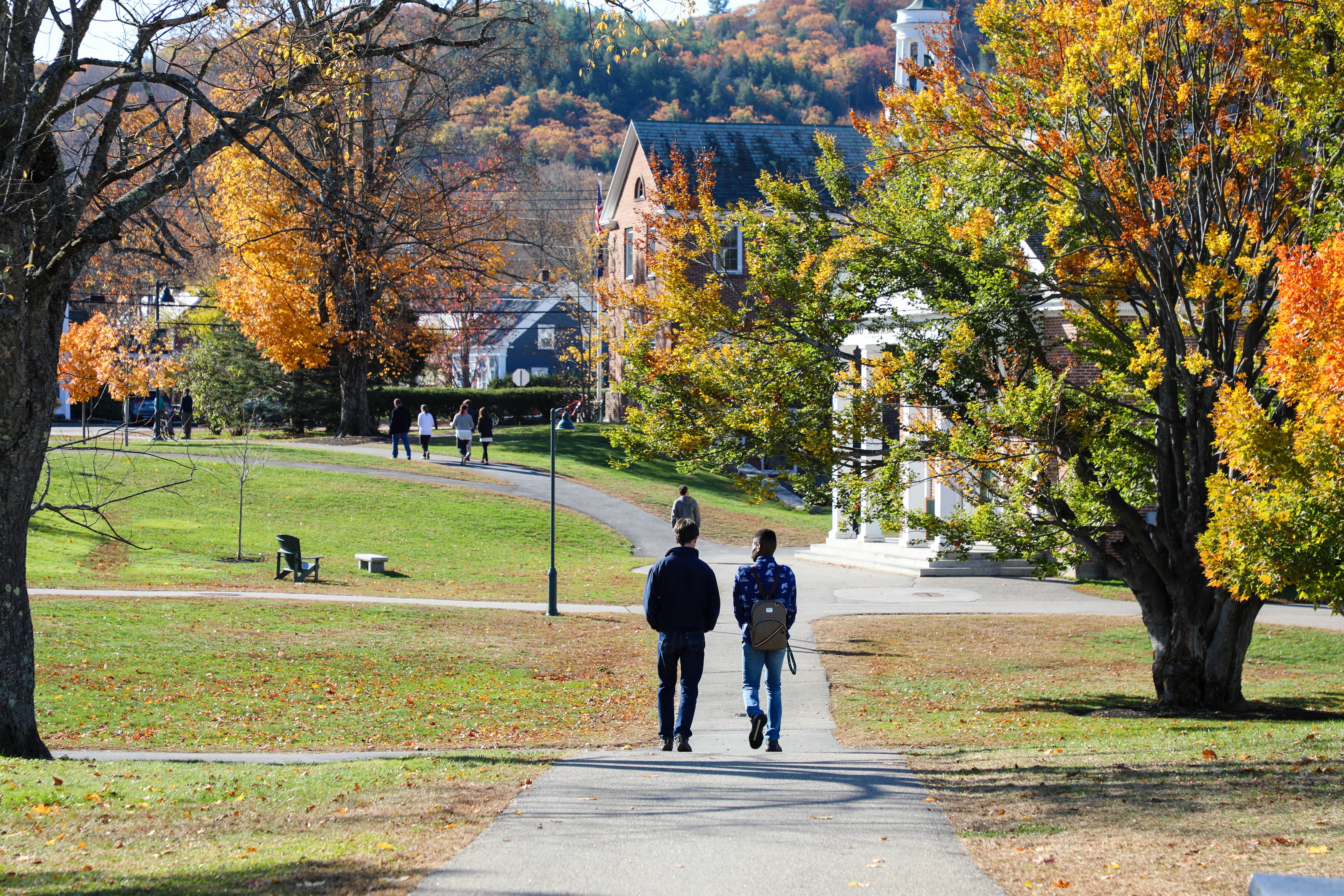 Why Proctor?
Without hyperbole, I have waited my entire career to work at a school like Proctor. I began in independent schools thirty years ago in Los Angeles at an all-girls college prep school. What I thought might be a one year sabbatical from my burgeoning acting career, turned into this quest. What I now know to be true for Proctor is that all of the elements of what I believe about school and schooling, Proctor does and does well. It's rolling up your sleeves, it's getting out into the world, it's just as much in telling stories as it is in collecting data. It's being a witness for and a party to holding a vision for an individual student or group of students even when she or he or they can't quite see it for themselves.
So, what would building on top of this foundation look like? It means echoing back in old and new media to Proctor about Proctor. Everyone needs to hear the story in new and exciting ways. In addition, it is then telling the world about what is possible for students. It's not just the fortunate few, but all students. What if Proctor's vision for the possibility and reality of human transformation were heard and shared and replicated into the wider world? How much better of a culture and society we would be if education was supportive, aspirational, hands on, and inspiring? What if we enlisted these Proctor builders into the creation of that shared vision? And, what if going to Proctor was open to anyone regardless of their station, caste, class, race, gender, etc.? How might we secure Proctor's future for years to come? What would it look like if other educators from around the region, country, and world learned with us as we upended the educational world of "sit and get" or "learn to work"?
Education is more than just getting a good job and being content with high test scores and individual educational achievement. Our work means "TOGETHER." Our future is "TOGETHER." Our time "TOGETHER" means creating a shared vision of excellence, continuous improvement, and leadership as to how we begin building on top of an already solid foundation.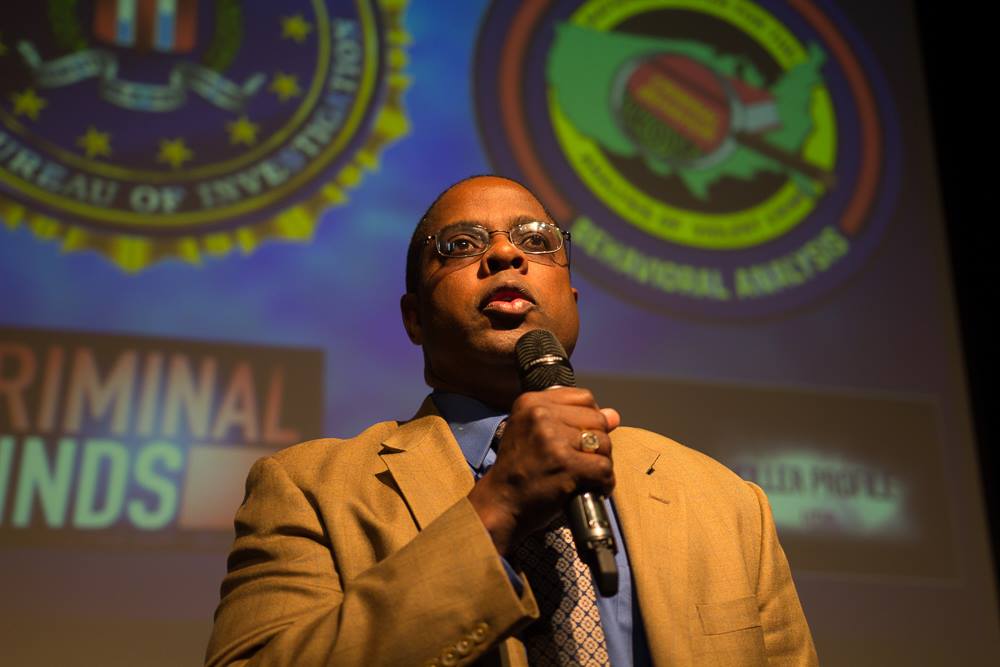 How have prior experiences led you to this community at this time?
The following three areas led me to the essential work at Proctor as one with which I could relate and align: experiential education, a demonstrated commitment to diverse learners and thinkers, and building upon a great relational and kind school community.
First, taking students out into the world is the difference in someone's life that builds lifelong habits of seeing and experiencing the world in context, leading to lives permanently and often positively altered for the better. The first outdoor trip I ever took (ever!) was to Joshua Tree National Monument during my first full time teaching gig. I remember going rock climbing and bouldering for the first time. More importantly, I remember seeing the faces of my 7th Grade charges at the Marlborough School who had also gone out into the natural world on their initial orientation trip for the first time, and then completely transformed seemingly overnight from being fearful to fearless. Some of these young people - young women, all - endured much coming all the way from Crenshaw and Compton to Hancock Park to Beverly Hills - from some of the most challenged neighborhoods in America to some of the most affluent and comfortable in the world. Each student was tested to her limits in ways that proved they were more than just their zip codes and circumstances. Experiential education, I have found, levels the playing field for students because, like Proctor itself, you can often pick your own challenge and exposure to be better, which invariably over time leads people to do better. My own experience was truly echoed in my students' experiences. Since that time, I have lived outdoors. Not a week or weather pattern goes by without going for a walk in the woods around my own version of Walden Pond. Proctor does student transformation using experiential education as a tool better than any other school I know or have seen.
Likewise, when I looked to lead a school, I thought of my own two children, one who has very slow processing speed but has had the tenacity to finish college while the other took his time to be who he was always meant to be. Proctor takes students with a wide range of cognitive profiles, those who process quickly and are on to the next thing, sometimes not completing fully, as well as those who need extra time to process to get to know their world more completely. My son, Eian, was that faster processor mentioned, which meant his struggles were all the more acute at the end of his K-12 career. On his first report card from his pre-school, the teacher wrote, "Eian gets things done quickly but not always completely. His rapid-fire intensity can be awe-inspiring and challenging. He makes others stand-up for themselves." In teacher shorthand, I read,"Man, this kid is a handful. He can also be a bit of a bully." Proctor's unique ability to harness and encourage a student's own aspirational and sometimes quick or even perfunctory take on the world means that the school gifts every student with what great coaches do, which is see and project the best in each and every person, even before they can see it themselves. I am magnetically drawn to Proctor because the school intuits the rhythm and tempo of each of its students in turn, coaching all to reach beyond what they thought they ever could. Proctor would have been the best school for both of my own children, I am convinced.
Finally, the personal transformation that happens with and in humans, especially teenage and pre-adult one's, happens through relationships. On the ski slope, in the classrooms, in a dorm kitchen, on the pitch, on a boat, Proctor provides countless places for the most essential of relationships to occur and grow. It is in these quiet moments when you realize who you were always meant to be in this world, which never stops occurring. What better way to know what you will stand for - or won't stand for - when your roommate keeps doing that thing that annoys you to the "nth" degree, working your last nerve. How might a trusted teacher deliver the sobering news that a student can do and be better than seeing when they don't or won't? It's quantity time and not quality time, which is the life lesson forged in these narrow times we now live in around the world. During this time out of time, people are leaning into the world in ways that Proctor has always known, which is that affective connections or relations that build onto one's deeper understanding of self, is what makes people truly understand themselves.
When I think of the things throughout my life that spoke resoundingly and tympanically to me about Proctor halfway across the continent, these areas galvanized my attention: experiential education, a diversity of thinkers and doers, and the supreme quality of how relationships form and thrive. To any endeavor, institution, or person to which we are heart-connected, the ability to engage fully into the imagination is what leads to a lifelong and lasting relationship. Whether it was discovering my passion resided in being a part of schools rather than on a stage or the big screen, or the viewbook that carried me off to a Connecticut college whose spires intrigued me, but whose people captured me the most, or finally, the woman who won my heart when a blind date turned into a lifetime commitment -- and a life. Similarly, Proctor has moved me like every other life-changing event that has been witnessed and fully embraced over the years.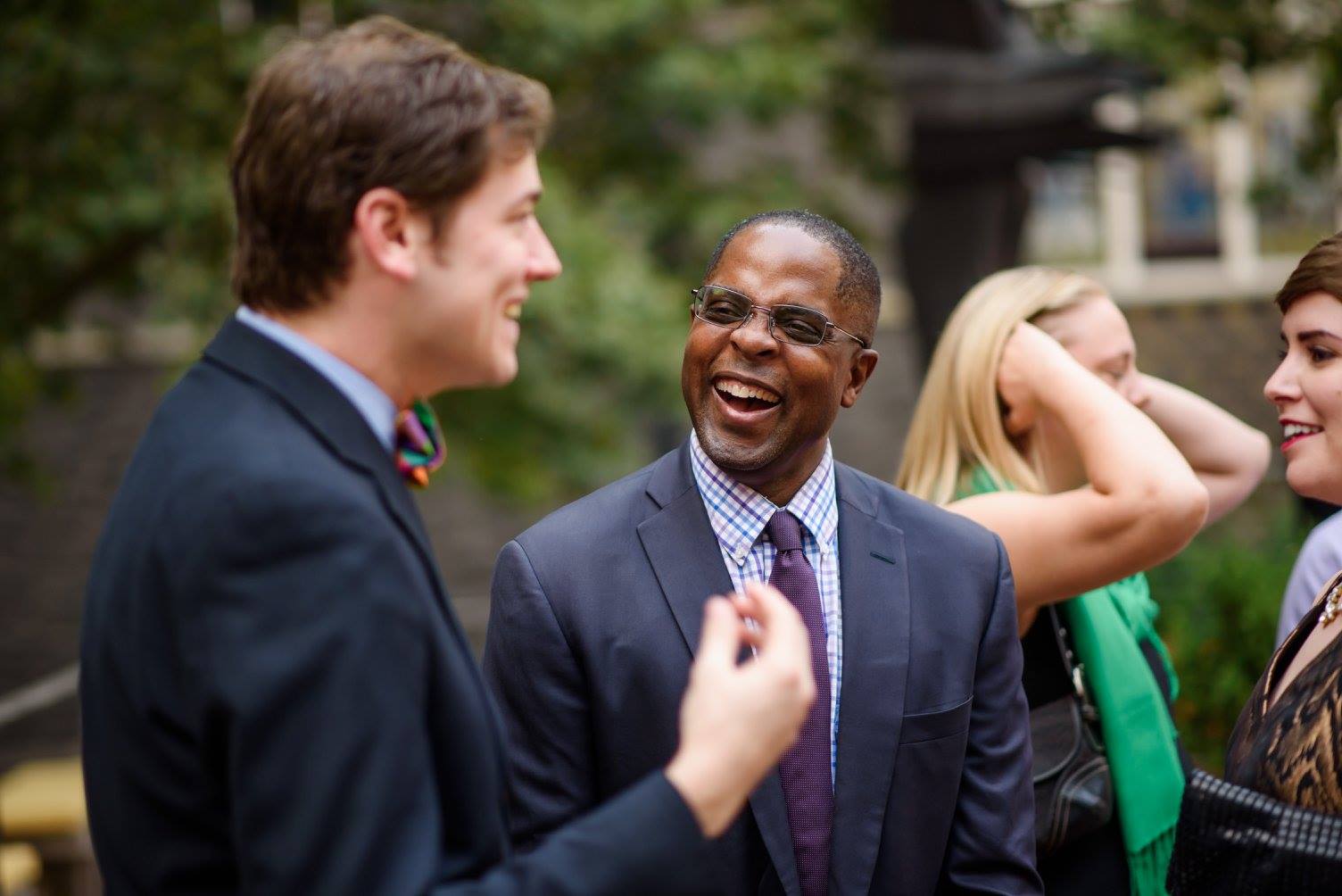 What role do you see Proctor playing in the larger educational landscape?
At present, we see through a glass darkly as the rising degradation of our planet from climate change and the unmanaged polarization of nations and people abound. Hope, love, and courage, along with those empathetic and compassionate Proctor builders, must create solutions to combat the doubts and fears of many people around the planet. With its culture of hope and optimism, Proctor has the ability to positively alter the course of these dire tendencies. Maintaining a healthy Proctor and continuing to send students out into the world override perceived divisions, landing straight to the heart of the "us/them" conundrum. The long-term global threats and the current national strife, are solidly in the school's wheelhouse to address and to solve. Over time, Proctor has demonstrated an understanding that as an institution that creates global citizens, its alumni are willing to tackle the next existential threats with skill, courage, curiosity, and the awareness that "the other" is an extension of the self."
What most excites you about working with Proctor's student body?
I am most looking forward to seeing generations of Proctor students develop, learn, and grow. Obviously, there is some alchemy that keeps the school evergreen with students who come to know and appreciate Proctor, but also come to dig deep into what some people call purpose. It's the "why" in our lives. Being immersed in fearlessness is what I see from a distance, but Proctor students find a way to express their own essential qualities. They are more than actors, athletes, artists, and academicians. I believe they keep finding ways to express who they are rather than finding words to say what they are. That palpable vision of self expression in real time, along with those who coach and teach and witness this work, is what excites me most about working with the students at Proctor.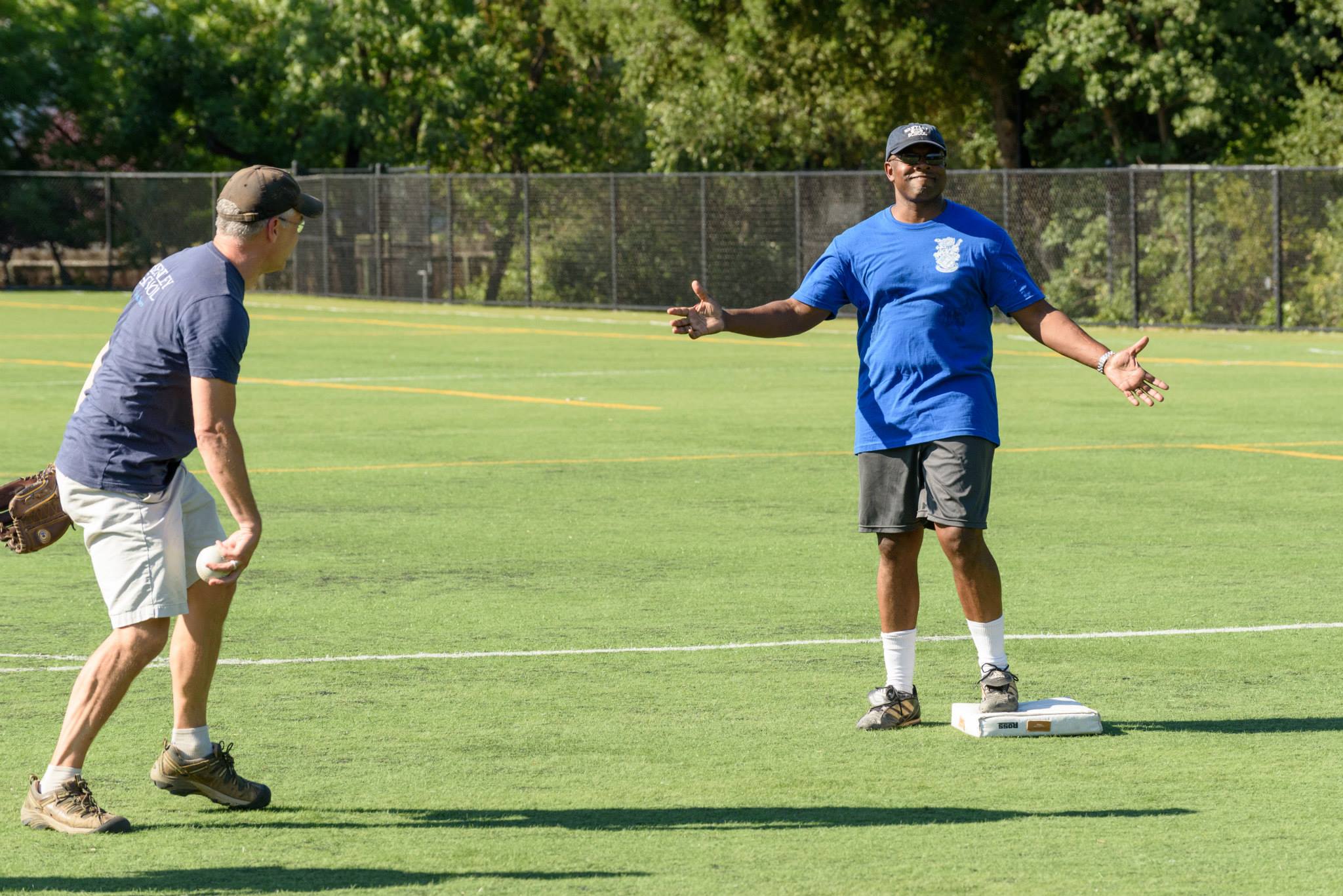 What most excites you about working alongside Proctor's faculty and staff?
The morning of my full day interview at Adder Pond, I glimpsed my future of working with the faculty and staff of Proctor. I had just had the best sleep in years. Quiet. Cloudless and cool. Restored, I made my way over to Patty Pond's cottage on Highland Lake where Patty and Lindsay Brown were working hard on their Algebra 2 curriculum for the year. Our conversation ranged from topic to topic, but what was clear in that moment, as well as throughout the rest of my full visit day, is that the faculty and staff, one and all, are passionate about the way Proctor Academy transforms lives. We discussed the Zoom interview with the students the night before. We laughed at how comfortable and pre-possessed the Proctor students were with each other and with me. One student was so comfortable that he cooked an elaborate meal during the Zoom call, stopping at times to chime in and to ask and answer questions.
One impressive statistic is the longevity of the faculty and staff - more than 42 employees have spent 20 years or more at the school; that thrills me and makes me believe I have found a new family of colleagues who commit wholeheartedly to being there for each other and the students they serve.
Another memorable moment happened later in the day when Lindsay spoke to me about how the Proctor community rallied to her and Melanie's side after their son's horrific accident. My heart sank to hear about what could have happened, but in the same instance knowing that my future colleagues love each other so much that they can be stalwart and true for each other, witnessing for each other in the most raw and vulnerable of times. Each interaction was like that time with Patty and Lindsay: real, honest, expectant, and true. We must always take good care of our community because we are sustained in our work by our intentions to help and to serve. However, we also must learn to take better care of those people - faculty, staff, and parents - who take care of our students.
How would you describe your approach to the position of Head of School?
The wisdom is within the place and the people. Proctor knows what it wants to be. My job is to join that moving 172-year-old vessel in the rushing waters, adding my own form and heft to its considerable worth. Proctor knows what it is and knows what it wants to be. You all do. As a community, you possess the gift of "second sight," because of your centuries-old vantage point and perch overlooking a vast world of the here and now.
As I step into the role of Head of School with you, my job is to harness all of that shared wisdom, step forward with love, great care, and intention, listening to the wild beating heart of the current and past students, and follow where that path and direction lead with a firm hand on the tiller. I stand amazed at the careful curation and growth of the school. I am tremendously humbled to have been invited to serve as your Head of School, and will pledge to stand with you all as that servant-leader -- passionate, energized, student-centered, and balanced while subtly and deftly stewarding Proctor's shared vision into a bright and assured victorious future.