On Sunday January 18, the Proctor Ski Area will host 19 nations and over 15 colleges in addition to some of the best ski academies, prep schools and ski clubs. The FIS race will be an internationally scored race featuring some of the finest talent in the east. In the first of two make-up races from the regularly scheduled New Year's Eve FIS Festival at Proctor, well over 400 racers have submitted entries to the race, making it one of the biggest races Proctor will host all year.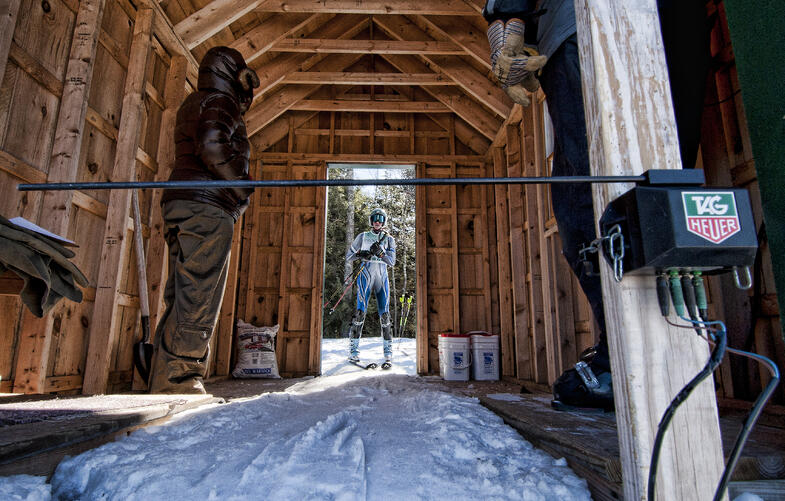 Proctor's own skiers will be represented in this highly competitive field, as well, a number of alumni skiing for some of the nation's top colleges, including the following racers:
Proctor Alumni Female Racers:
Sarah Cottrill '10 - Williams College
Sylvie Bertrand '13 - Brown University
Kelsey Wilcox '12 - McGill University
Proctor Alumni Male Racers:
Cortland Begor '14 - Dartmouth College
Angie Duke '14 - Middlebury College
Jackson vanZon Borwick '14 - Babson College
Proctor Female Racers:
Allie Clarke '16
Haley Blatchford '16
Avery Melville '16
Emma Walsh '16
Erica Florian '15
Proctor Male Racers:
Crowley Gentile '17
Dillon Fitzpatrick '17
Noah Drummond '16

It should be an outstanding atmostphere to watch some of the highest level skiing in the east. Come support Proctor's athletes as they go head to head with best!