Spend an hour during the summer months sitting in one of the hundred green Adirondack chairs sprinkled throughout Proctor's campus and simply listen. Of course you'll hear the sounds of birds singing their songs and frogs croaking their own tune from the pond. Listen a bit more closely and you'll hear the steady sound of hard work: lawn mowing, weed wacking, building, constructing, fixing, and mending. While many of us enjoy a slower pace to summer, our Maintenance Team is operating at full throttle working on campus improvement projects that are unable to take place during the school year.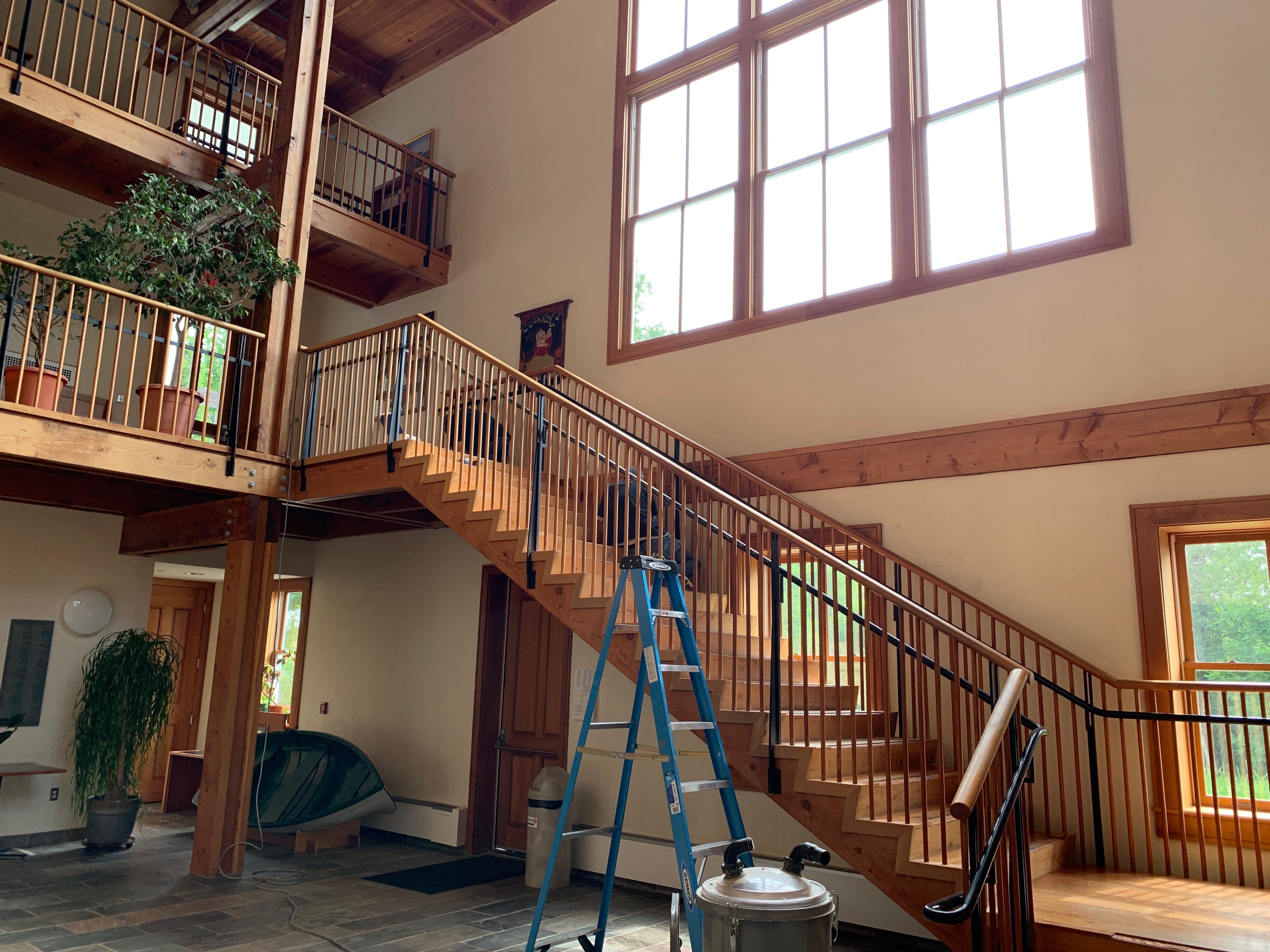 A few improvement projects are already well underway as floors and stairs are being refinished in the Fowler Learning Center, a new roof is being put on Shirley Hall, and counter replacements in the Wilkins Meeting House, a new drip edge at Summerfield Dormitory, cupola repair at Cortland House, and chimney repair at King House are in process. Additional projects are on tap for August as well: new carpets in Carr House and Mary Lowell Stone Dorm, common room upgrade in Farm House, new windows in Carriage House, and many more.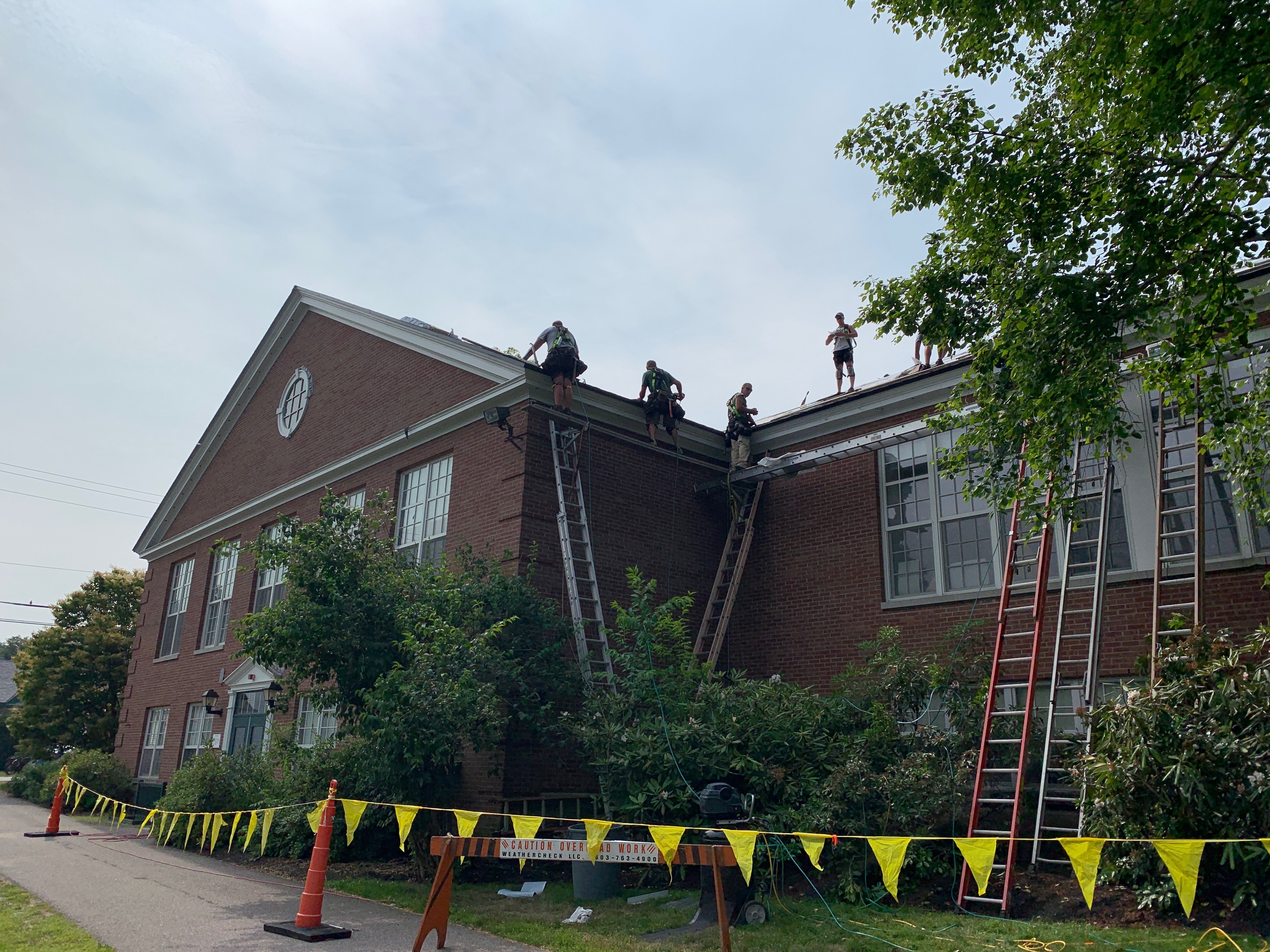 Generations ago during the penny-pinching years of the Great Depression many of these types of projects were done by students. Roland Burbank, one of Proctor's most influential early leaders, started a campus improvement squad as a way to simultaneously afford students an opportunity to learn new skills and to complete necessary projects on campus at no cost to the school. Students took great pride in their work, and were given incredible independence.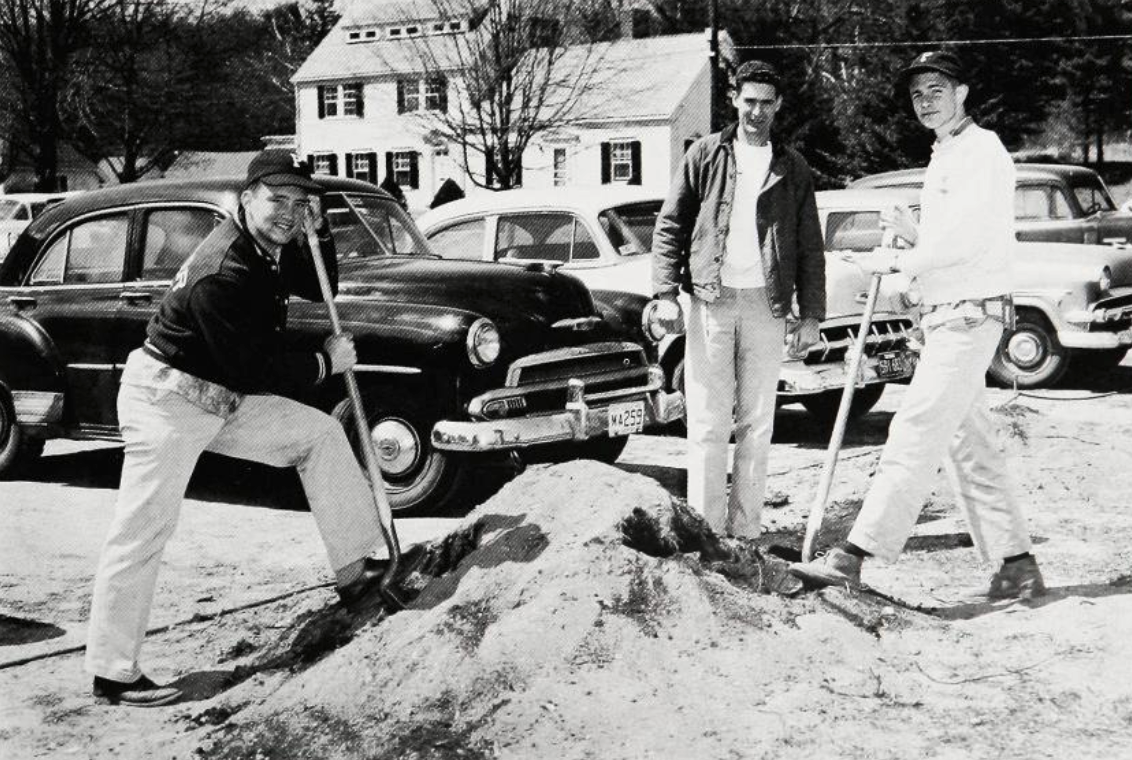 The scope of projects has certainly evolved over the years (we no longer set students free to bulldoze and dynamite ledge to create ski slopes - we hire professionals to do that!), however, a version of this campus improvement squad continues to operate at Proctor each fall in the form of a Community Service team. Pockets of meaningful student maintenance projects remain at Proctor in the form of regular dish duty assignments, community service with advisories, and certain Earth Day and Project Period workshops that reinforce the value of hard work. We see the value in exposing students to real, hard work; not as a punishment, but rather as an opportunity to contribute to the community and to learn new skills. With the gradual shift to a talented, full-time group of employees, who regardless of the season, keeps campus looking beautiful, and safe, we can't help but wonder about new opportunities to engage students directly in campus improvement projects.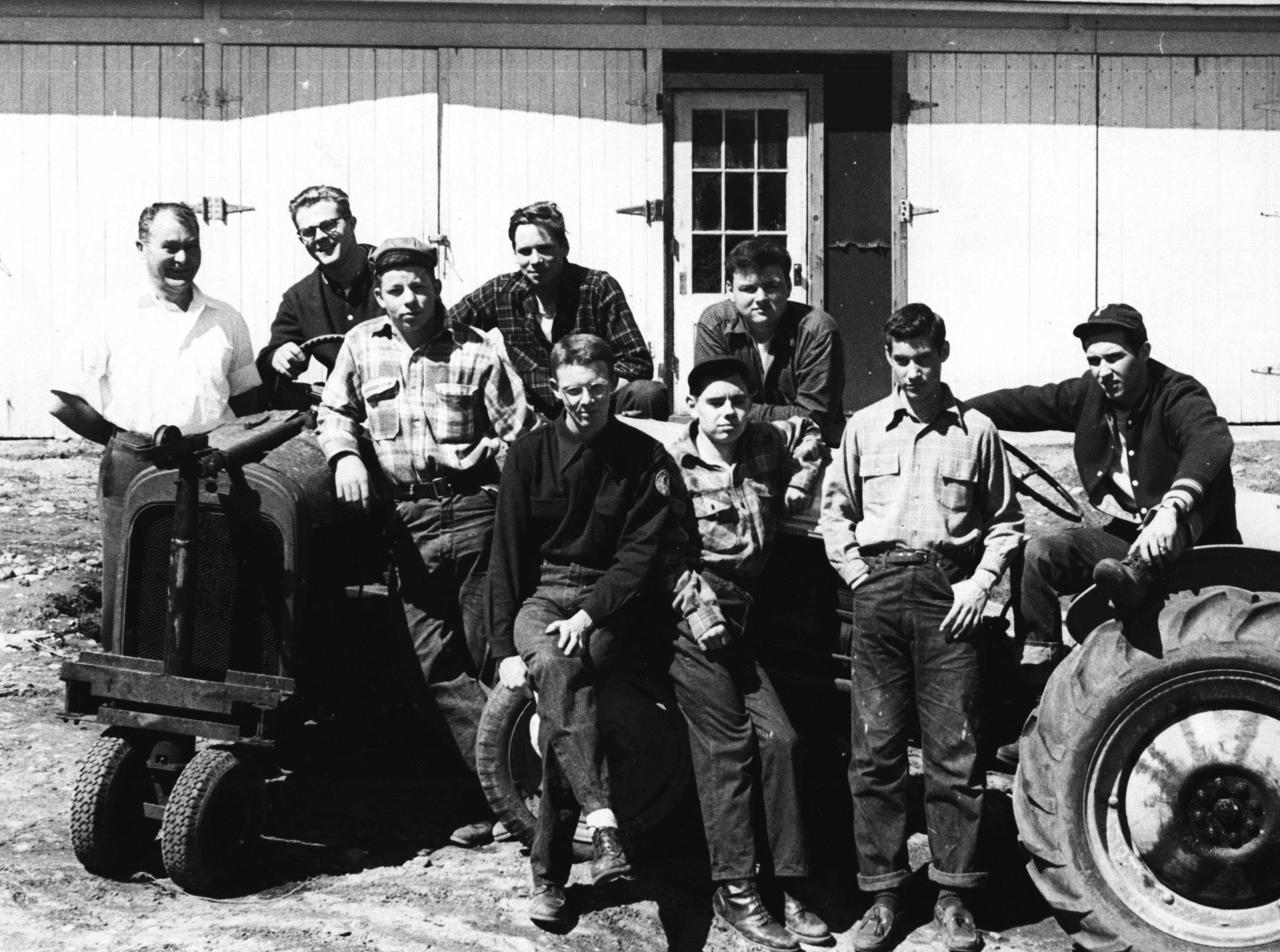 During the summer months, Proctor's Maintenance Team grows to include a current and recently graduated students seeking summer employment. Increased demands on campus on the Maintenance Team provide a great opportunity for Ezra '19, Vienna '20, Chloe '20, and Sasha '22 to work alongside our Maintenance Crew. Vienna '20 (one of next year's School Leaders) shared reflections from working on the Maintenance Team in a Pete Talk (below).
Vienna's wisdom and appreciation for her co-workers is real, and yet it is a perspective too many of our students never have the opportunity to gain during their time at Proctor. Katie '21, Amanda '19, Blaine '20, Maura '22, Wes '22, Brynne '22, Lily '22, Jaz '21, Mackenzie '20, River '22, Jack '19, and Tiege '20 are having a similar perspective-changing experience working with our Dining Services team this summer. Dozens of other students are learning similar lessons working summer jobs, but there is something unique about seeing how your school operates behind the scenes, witnessing first hand the too-often hidden talents of our community members. Roland Burbank's improvement squad was launched out of necessity during the 1930s, but perhaps his vision is one that should come full circle as we consider one of the most important ideals we impart to our students: the value of hard work and an appreciation for each individual's contribution to keeping a community in tact.