And just like that it's over. The planning, the preparations, the details, the mourning of what could have been had coronavirus not upended our lives, it is all behind us, and we shift our focus to reflecting on the raw emotions we felt today as we watched the Class of 2020 graduate from high school...virtually around the globe.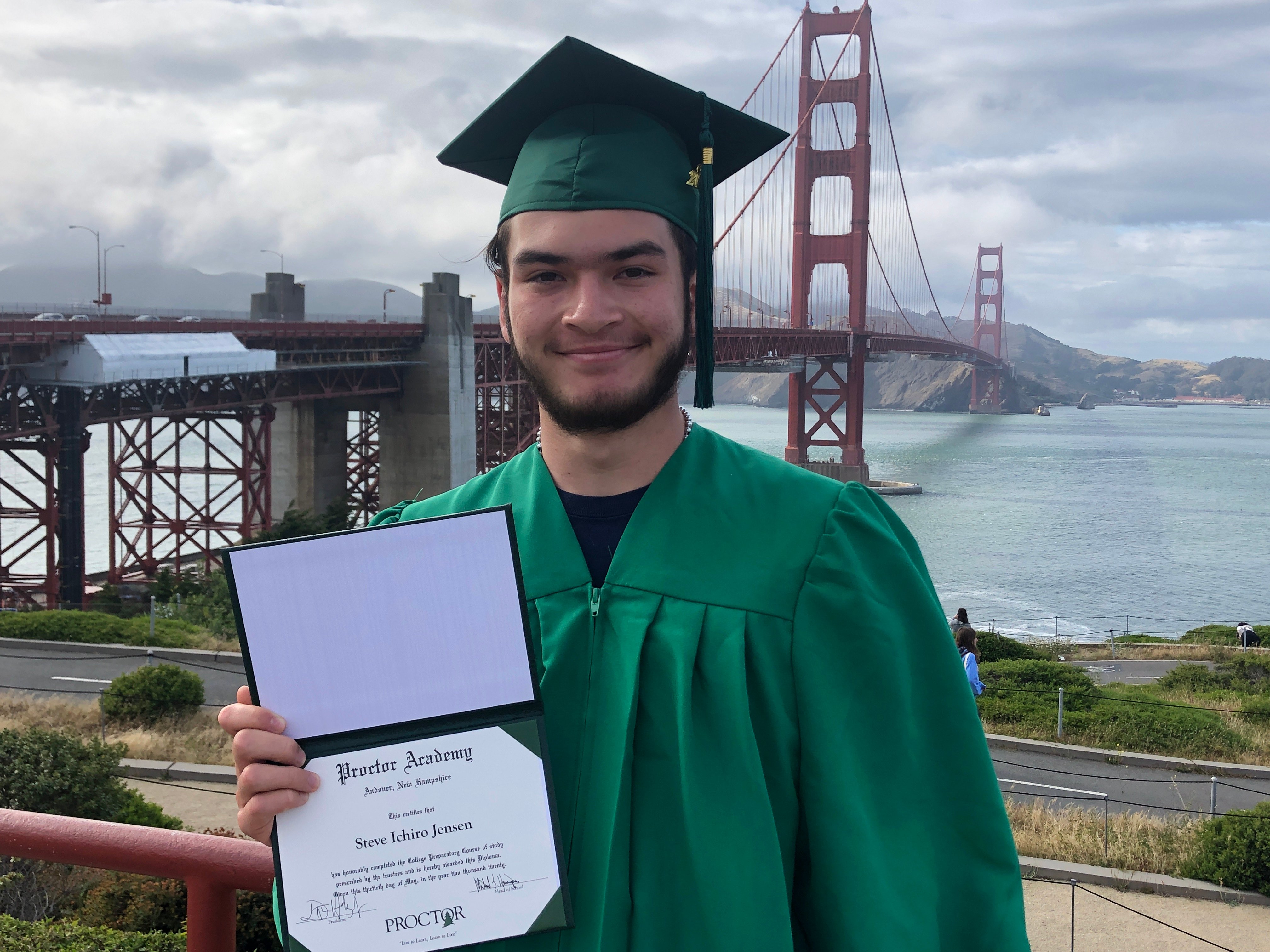 While we were unable to gather together under the big tent on Farrell Field, had to forego the swatting of mosquitos, and collective marveling at how in the world our dining services team prepared and served meals for over a thousand people, we felt each other's presence.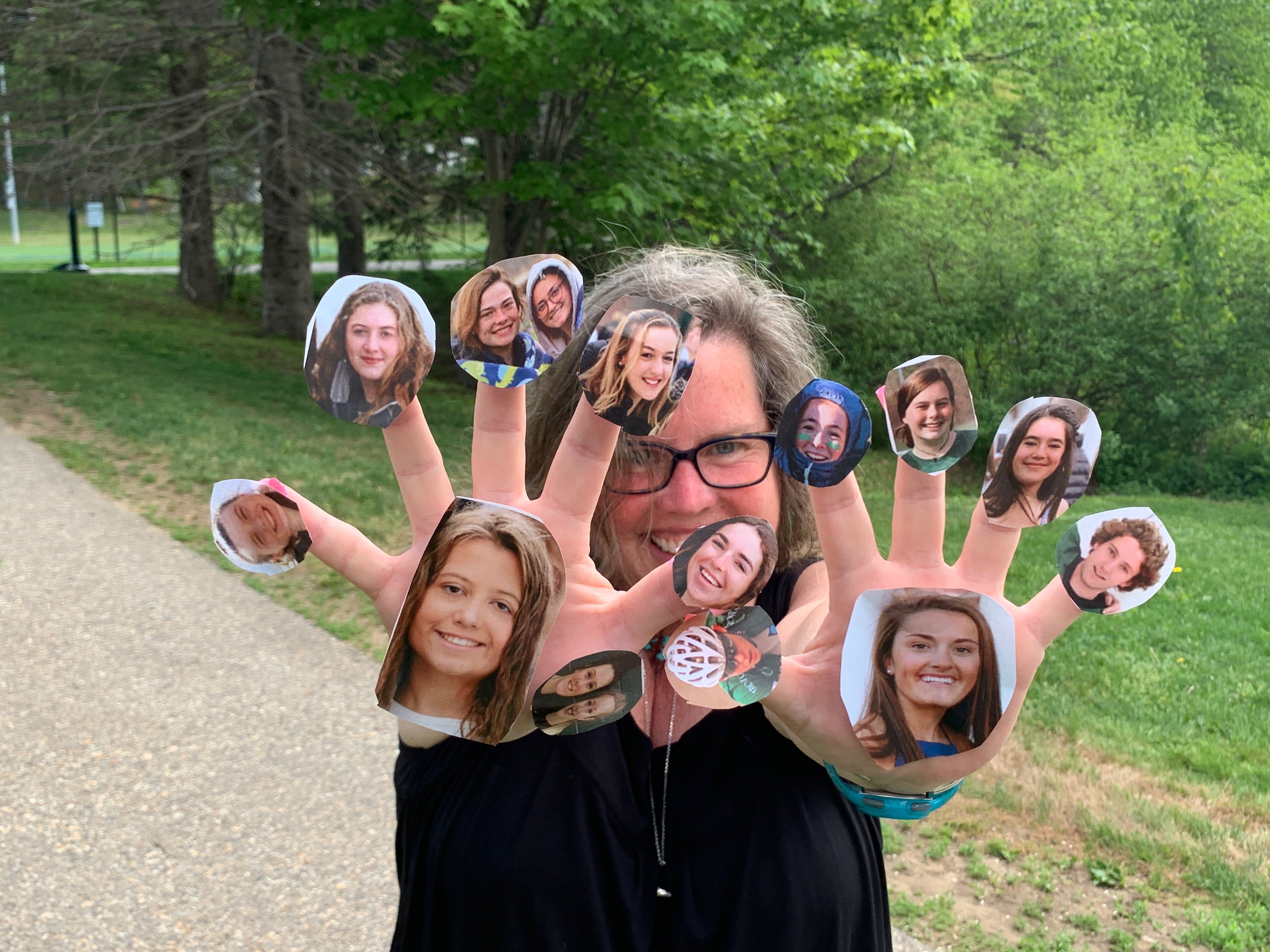 There were no physical hugs exchanged between advisors and advisees, or tearful exchanges between students and teachers. No tangible moment for parents to share their deep, deep appreciation for the transformation in their children, a transformation that only seems possible at a place like Proctor. And yet we still felt the love that exists within this community, a love that is strengthened through shared experiences, through adversity, through crisis.
Our live, virtual Senior Awards Night and Commencement ceremony took on a personality of its own; a uniquely Proctor flavor that was serious enough to celebrate the enormity of what our seniors have accomplished, but not so serious as to forget who we are.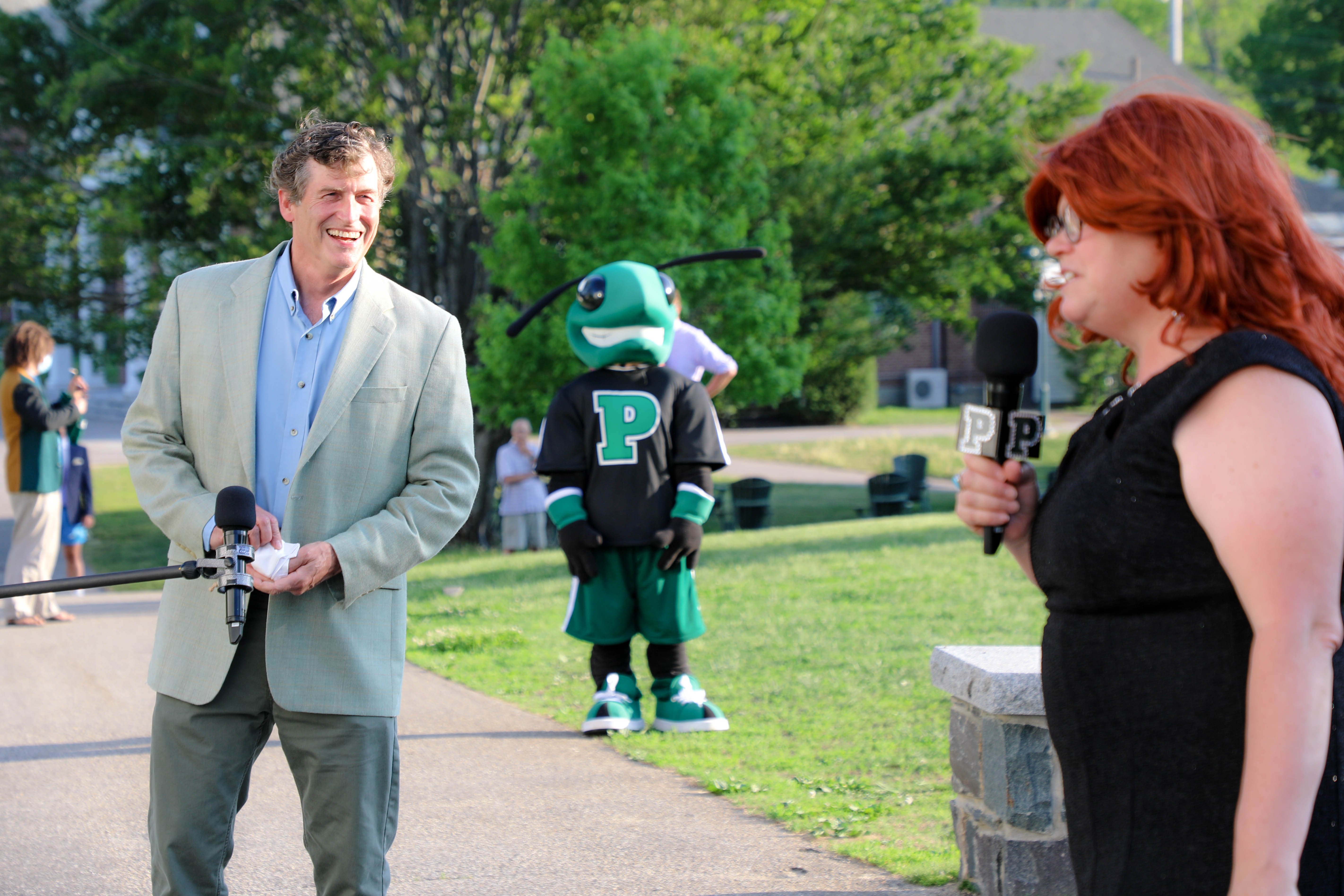 Friday evening's Senior Awards Night featured a red carpet event hosted by Patty Pond. Among the celebrity guests were faculty and staff featuring designer clothing, the Hornet, and the WebEx online class induced business-on-top, party-on-the-bottom style of Social Science teacher and girls' varsity soccer coach Kyle Connolly (who candidly shared he doesn't think he's worn pants since students departed for Spring Break on March 6).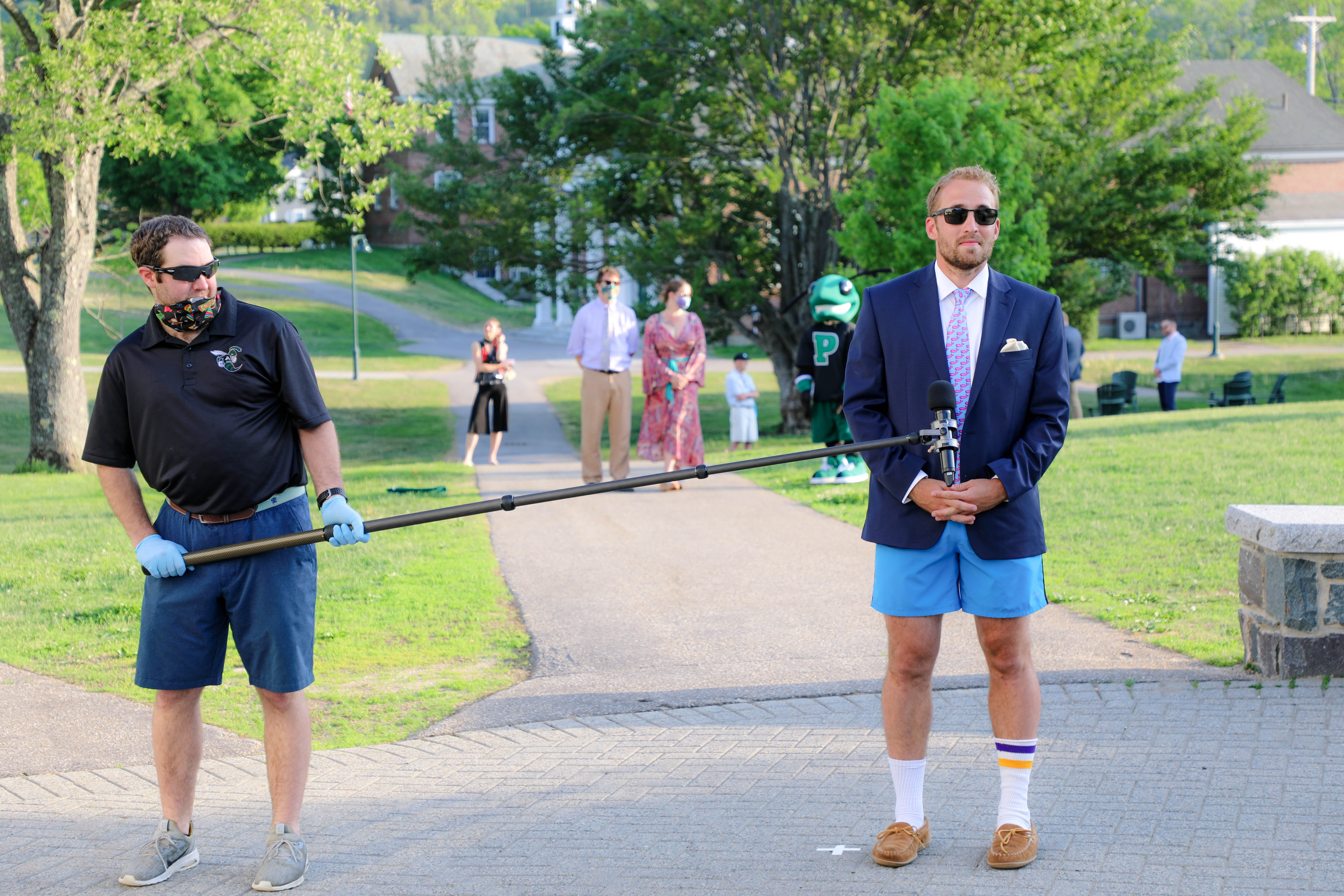 The fun continued in the theater as faculty announced senior awards, students shared heart-felt virtual thank you's with the community over video, and talented musicians shined brightly in virtual performances. We will share a post featuring all award winners from the weekend in the coming days.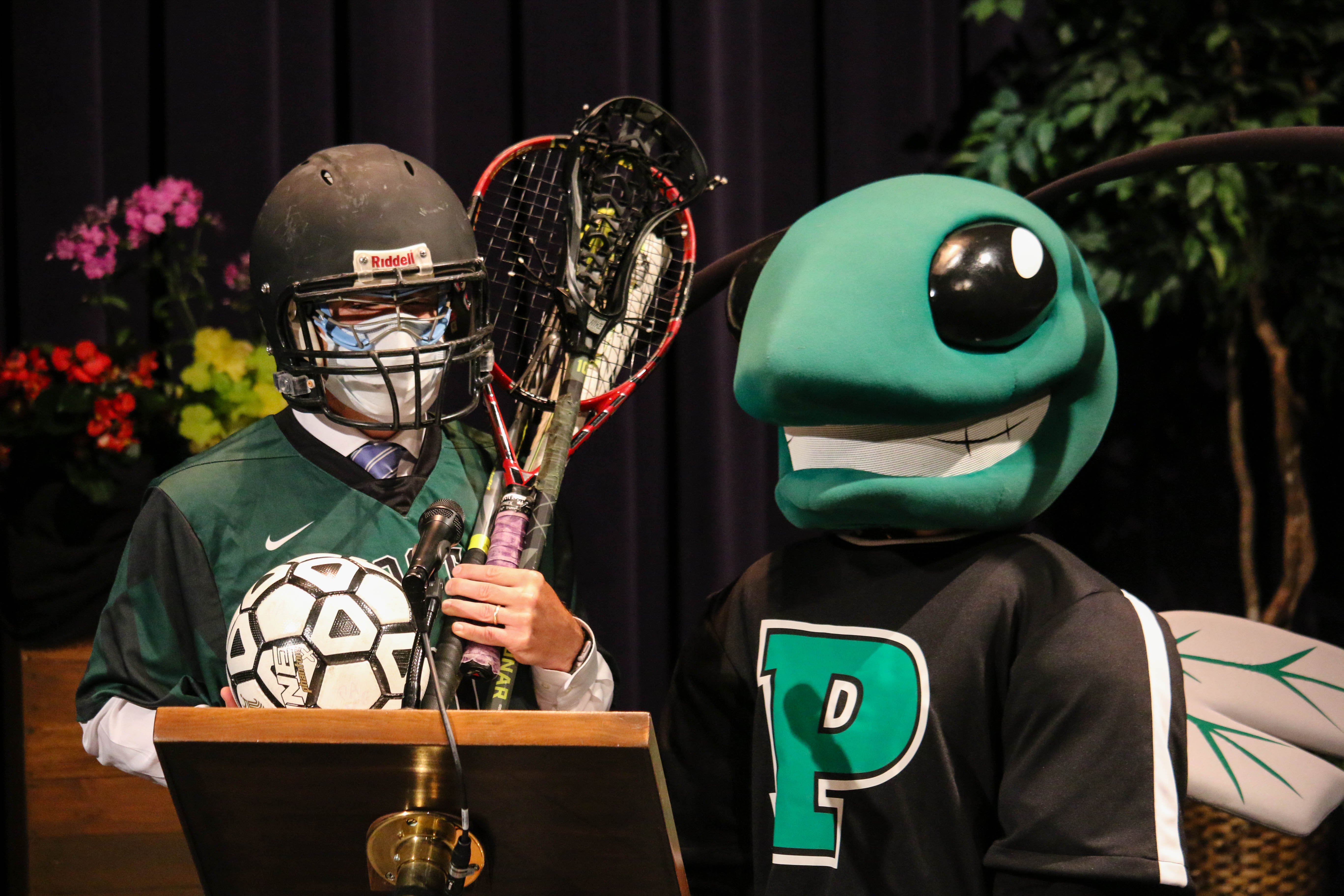 Saturday's live Commencement from Alice's Garden began with a parade of faculty sharing messages with their students, riding unicycles, horses, bikes, and showing our students how much we love them.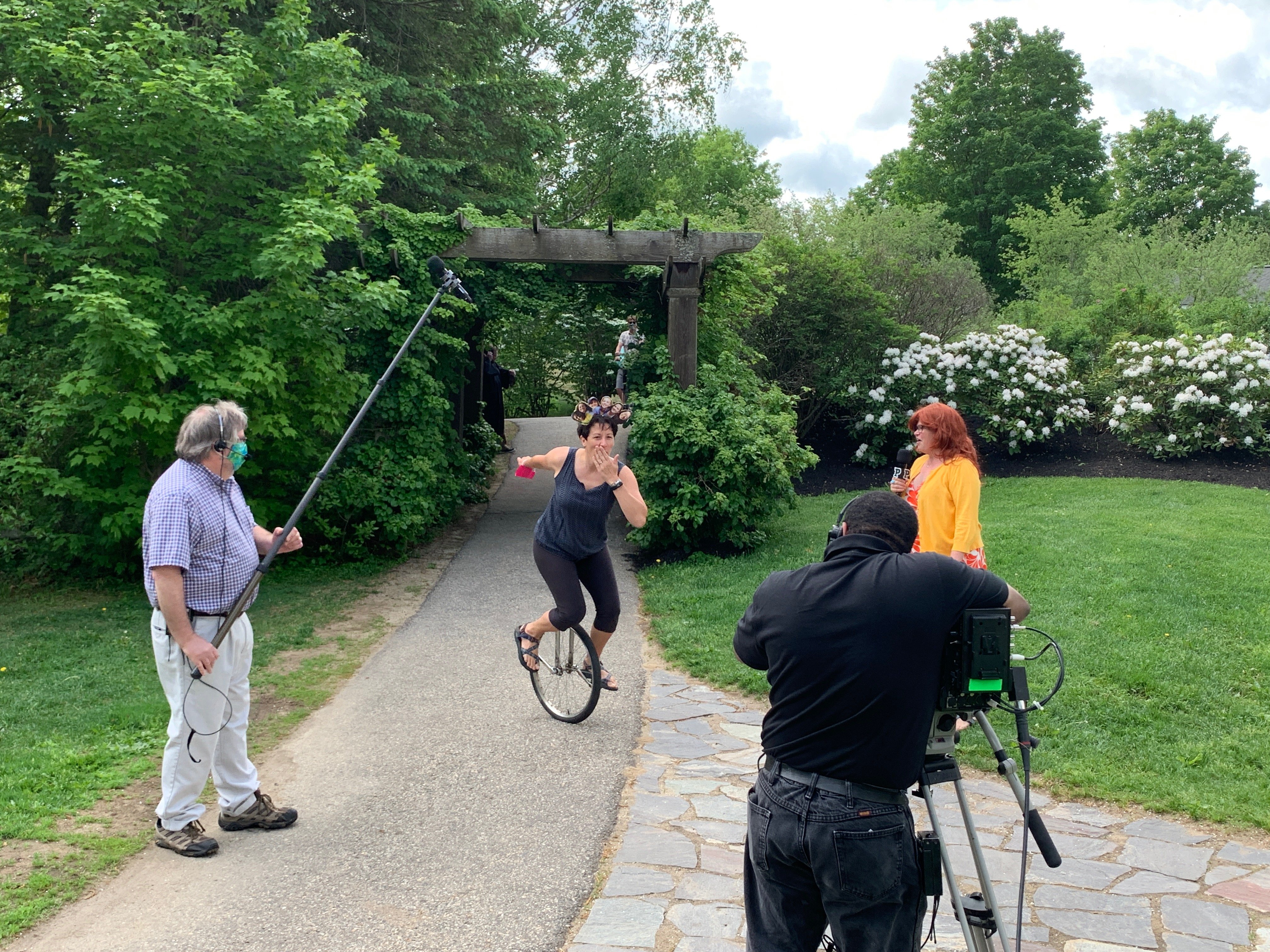 After opening remarks from Mike and Karin, Tommy '20, Anya '20, Will '20, and Amy '20 each shared beautiful speeches, interspersed by musical tributes to the class by Tori '20 and Mackenzie '20. Watch them all on our replay of graduation on the link below: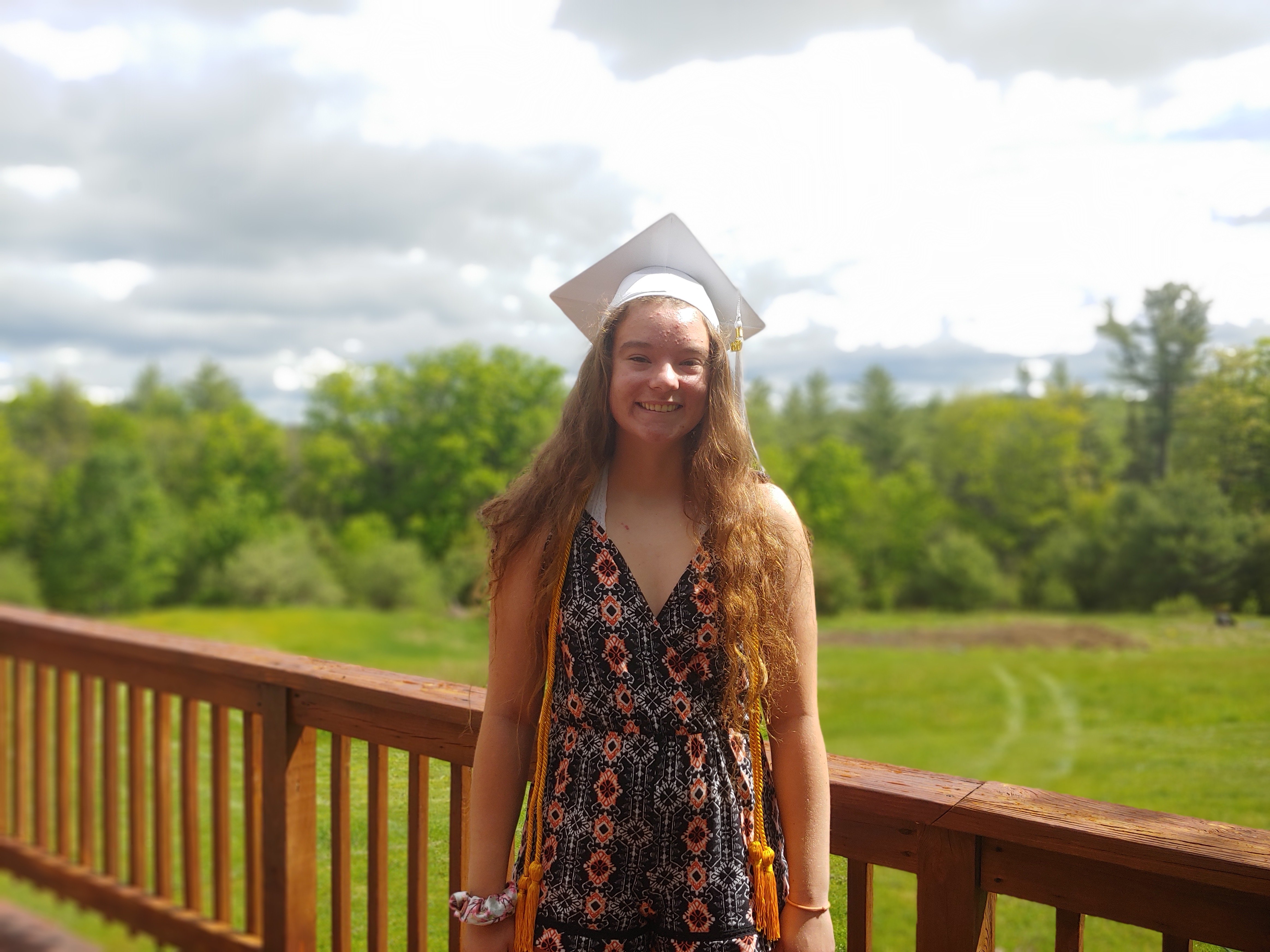 Just before we read the names of each of our graduates, Commencement Speaker Matt Nathanson '91 painted a powerful picture of the world into which our seniors are stepping and the unique preparation they have to make an impact. He discussed the never-ending process of creating music as a parallel to our lifelong pursuit of better understanding ourselves. Matt ended his speech with a quote from Bob Dylan, "An artist has to be careful to never really arrive at a place where he thinks he's at somewhere. You always have to realize you are constantly in the state of becoming. And as long as you can stay in that realm, you'll sort of be alright." It is this mindset we need to take forward into the days and weeks and months ahead.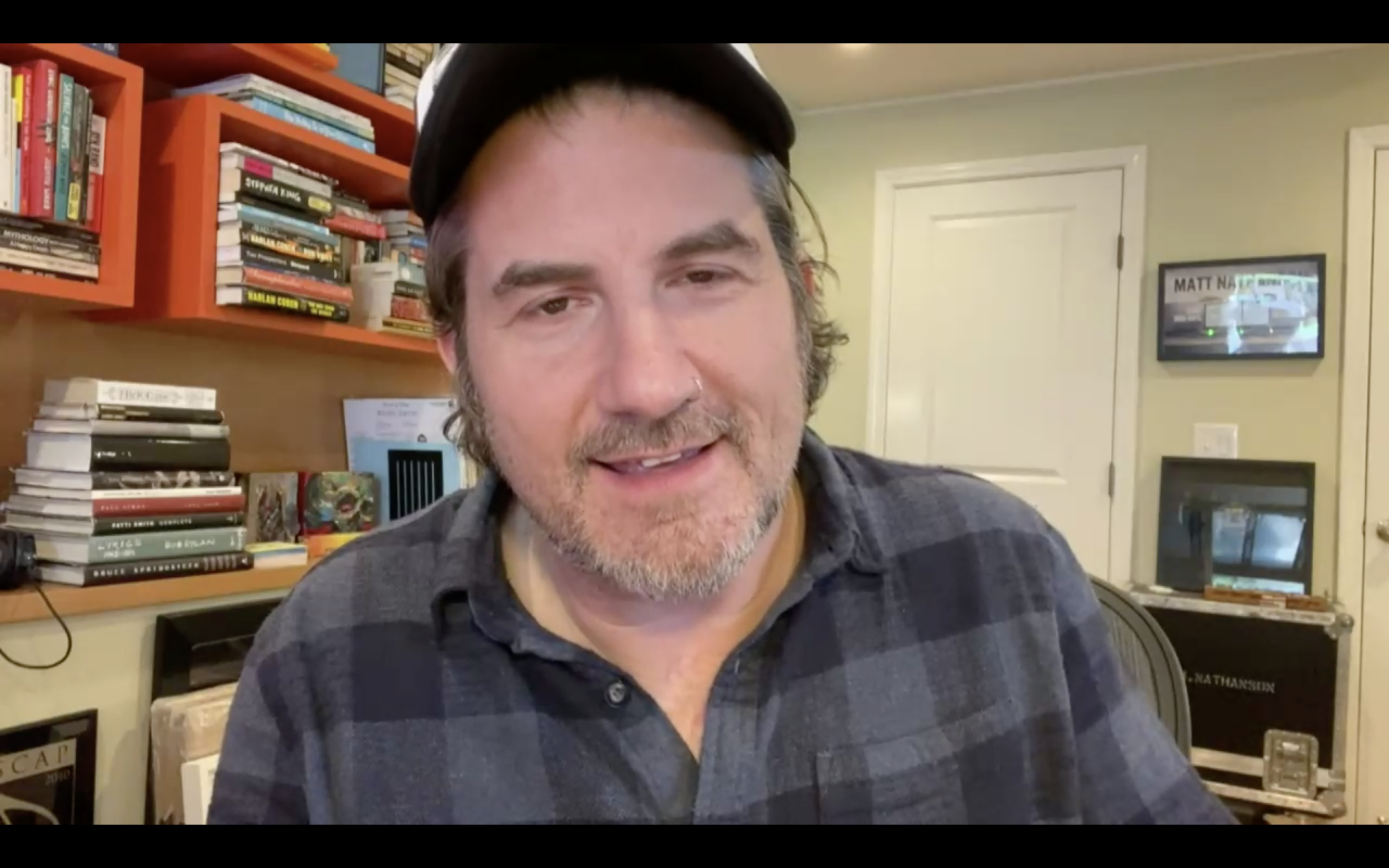 The last 24 hours allowed us to step into a bubble. This safe, comfortable, loving sphere of celebration sheltered us from the backdrop of the world around us: a novel virus that has killed more Americans in the past three months than all wars of the last half century, yet another incident of sickening racial injustice, widespread rioting and protests around the country, unemployment levels at the highest point since the Great Depression. And while it is fine to step into these bubbles periodically, we must be conscious to never allow ourselves to live in them permanently.
The gift of a Proctor education, the gift each of our graduates holds tight as they step beyond Proctor, is an eagerness to get proximate to our learning, to get our metaphorical hands dirty and really experience the world around us. Our collective responsibility is to empower our students to use this gift to be agents of change; to join (or lead) movements that nudge our society toward justice; to take action that leads to a more sustainable economy; to lift up brothers and sisters in need regardless of backgrounds, race, sexual orientation, ethnicity, or beliefs; to quite simply make the world a better place than it was before they had the privilege of stepping foot on it.
When we are asked by prospective families why invest in a Proctor education, all we need to do is point them to our graduates. Meet these young people. See the passion in their hearts. Witness the fire in the eyes. Feel the optimism oozing from their pores and then sit and listen to the change they believe they will make because of the experiences they have had. Have a conversation with the Class of 2020, the most resilient, positive, dynamic teenagers you will ever encounter, and see for yourself what is possible at Proctor, what it means to Live to Learn, and Learn to Live.
Congratulations Class of 2020. We are proud of you, and can't wait to see you step into the world beyond Proctor.