The nearly 72 hours of relative quiet that the past long-weekend provides is cherished by both students and adults in the Proctor community. The brief respite following Fall Family Weekend in the midst of an otherwise chaotic fall affords an opportunity to catch up on sleep, laundry, or that long-overdue run in the lingering foliage of late October. Each October, we hunger for this intentional time for reflection prior to the final stretch of the Fall Term.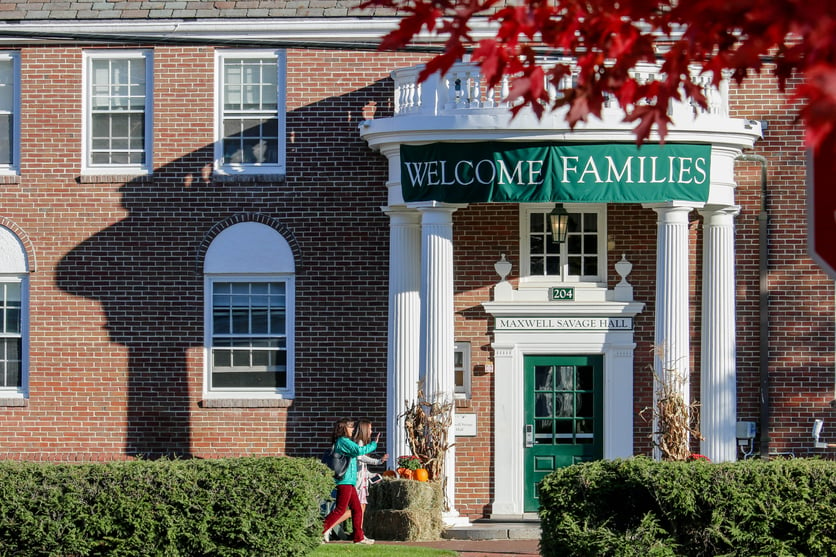 Among my musings over the past few days were the thoughts shared by Gregor Makechnie '90, P'17, '19 during Friday's assembly (listen to his thought of the day here). Referencing a recent Ted Radio Hour on manipulation, Gregor discussed how deeply our lives are influenced by our digital consumption of information and the omnipresence of technology in our lives. From the moment we wake up in the morning until the glow of our phones disappears onto our bedside table as we put our heads down on our pillow at night, our reality is shaped by the feed of information coming through social media, our email, and our news outlets of choice. No matter how hard we try to be independent thinkers, our reality is controlled by the media we consume. We are being manipulated even during our greatest moments of agency.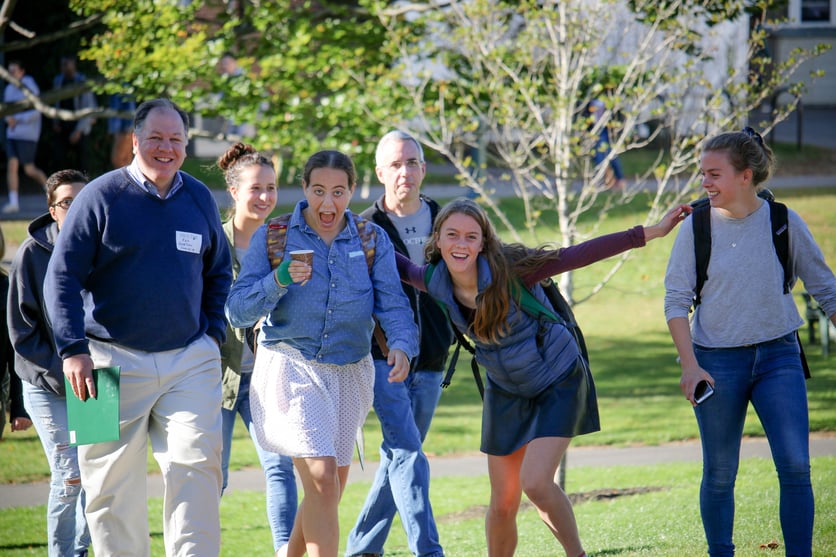 Perhaps it is because of my role at Proctor (helping communicate Proctor's educational model to current, prospective, and past families), but I haven't been able to stop thinking about how the content our communications team produces "manipulates" those who consume it. Our goal for every video, photograph, Parent Page, or blog post is to provide a window into the Proctor experience, but in the process, we shape the reality through which people view Proctor as a school.
Obviously, we love highlighting all the good being done by our teachers and students. We love talking about growth, showing kids having fun while learning, and reinforcing our beliefs about education. But does that mean we are a part of the problem, another media puppeteer controlling the strings of perception through which our families view the 'reality' of a Proctor education?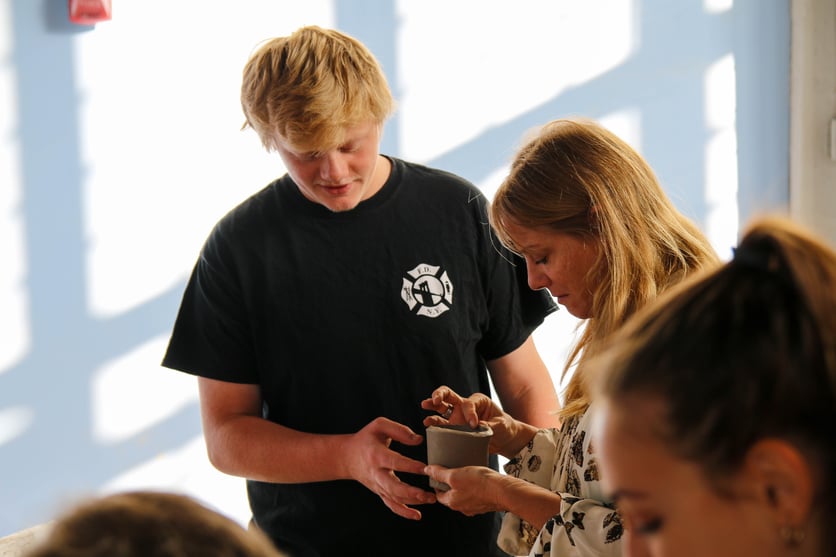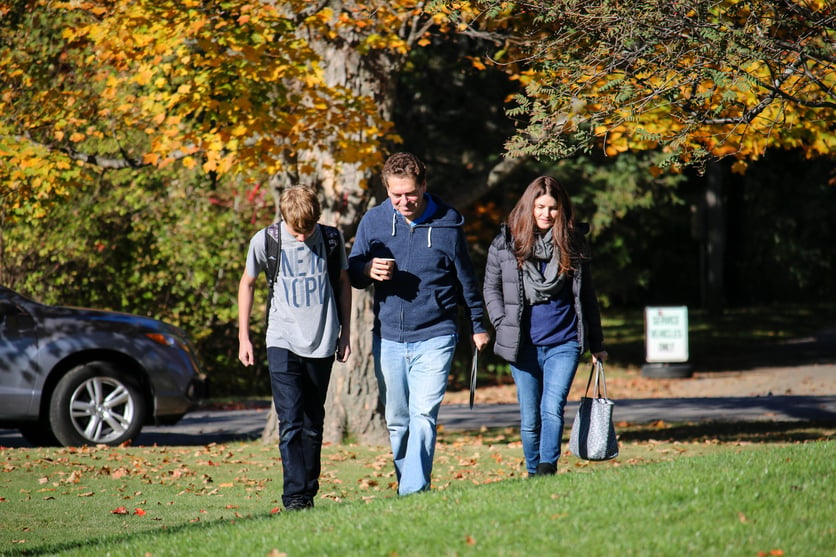 I hope not. Instead, my hope is our families view Proctor's communications as an authentic (pause for requisite gag as we swallow the use of that trendy word) window into life at a complicated, wonderfully flawed community of 370 students, nearly 200 faculty/staff, more than 700 parents, and over 5,000 alumni. Smiling photos in our weekly Parent Pages are balanced with tough, insightful Official Notes encouraging a shift in student effort. Fun videos and blog posts on The Buzz are countered by reality-check notes from our Head of School encouraging all of us to dig deep and realign ourselves with our values. My hope is that over time families build trust with our community through our communications, and in turn, the lens through which they view learning shifts slightly to better understand the importance of Proctor's academic model within the context of the greater educational landscape.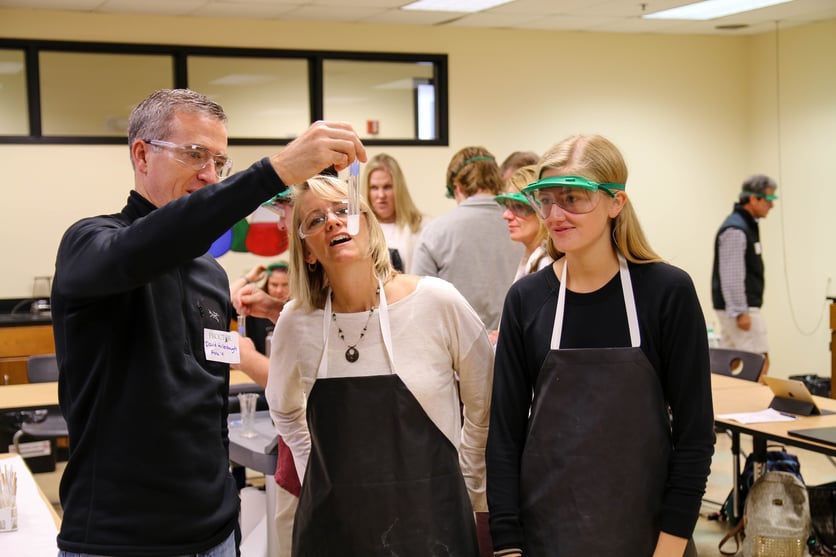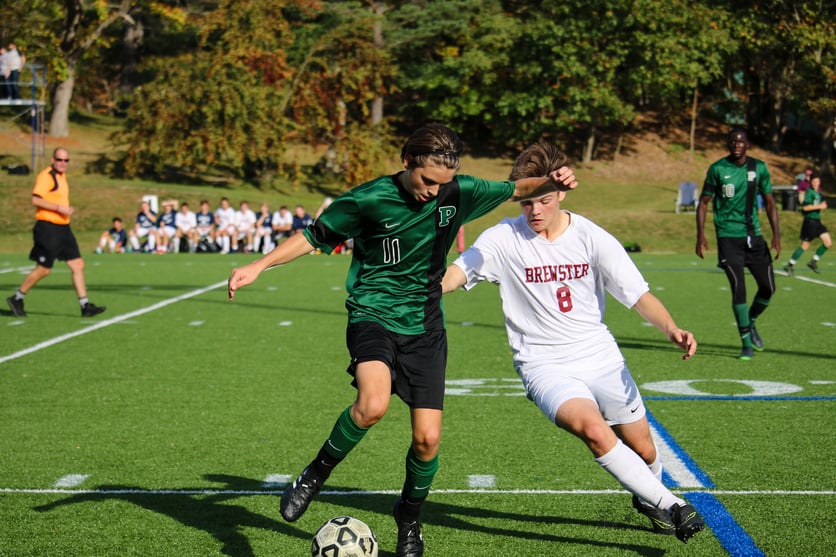 This is why I love the energy surrounding Fall Family Weekend so much. There is no hiding the reality of life with teenagers behind filtered Instagram posts when parents are on campus, attending classes, assembly, and sports. All the good, bad, and ugly are on display for all of us to sort through as a community. The weekend serves as a check on our communications efforts (the reality we share online better match the reality parents experience). There are most definitely some tough parent/teacher conferences, and probably some even tougher parent/student conferences on the ride home for the long-weekend. But there are also so many powerful moments where we, as educators, get to share accounts of student growth with parents that bring tears to all of our eyes.
It's this honesty, an honesty that lives deep within the Proctor community, that allows both the tough conversations and the wonderful moments to take place with our students. In a world where the seemingly authentic is constantly clouded by marketing and media campaigns, this past weekend provides our parents the best possible window into their children's reality, a reality we have the privilege of living each day alongside them with all the twists, turns, and bumps free of charge.
After three days at home, students return to dorms tonight. We will wake up for breakfast, head to Wednesday classes, games/races, extra help sessions, and study hall. We'll quickly be right back into the routine of life at boarding school, thankful for the past three days of quiet, but hungry for the chaotic energy our teenagers will bring to our lives over the final four weeks of the Fall Term. Ready. Set. Go.