Girls' basketball coach Liz McNamara's family dairy farm, McNamara Dairy, helped organize a fundraising event to benefit The Upper Valley Haven in White River Junction. The girls' basketball team jumped right in to help out, making a world of difference in hundreds of families' lives this holiday season.
This past weekend the girls' basketball team came up to McNamara Dairy to host an event for the children of the Upper Valley that was also a fund raiser for The Upper Valley Haven. The Upper Valley Haven runs a homeless shelter, a food bank, helps families and people in need during their worst hours. They also provide counseling for people before they get to that point.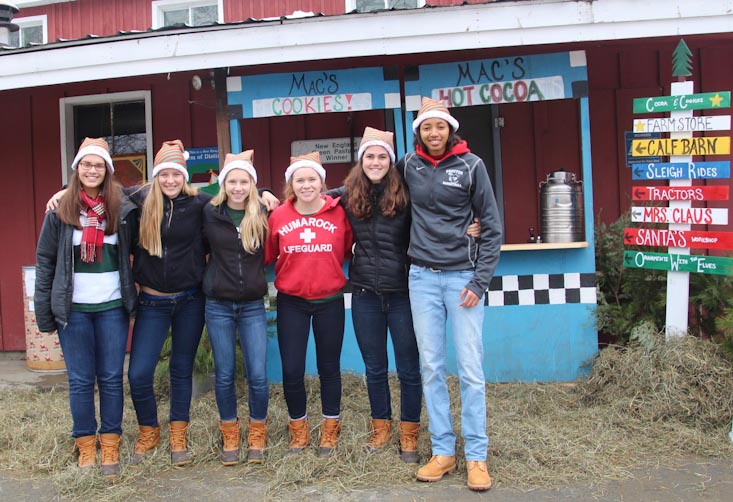 McNamara's sister-in-law works for the organization and the Haven provided significant assistance to her brother's family during a serious illness last year. McNamara writes, "For so many reasons we decided to host an event that allowed us to celebrate with our community and give back. We had about 3000 people come to the farm on Sunday for the 3 hour event, far more than expected! Our players were fantastic, they never got overwhelmed no matter what was going on. We couldn't have done it without them!"
The team greeted families, help paint ornaments with the kids, gave out samples of maple syrup, hot cocoa and cookies, and collected donations. "We were able to collect 1164 lbs of food, $816 in cash donations, TONS of cothing and unwrapped toys! The event was a huge success and we could not have done it without the help of Proctor's girls' basketball team!"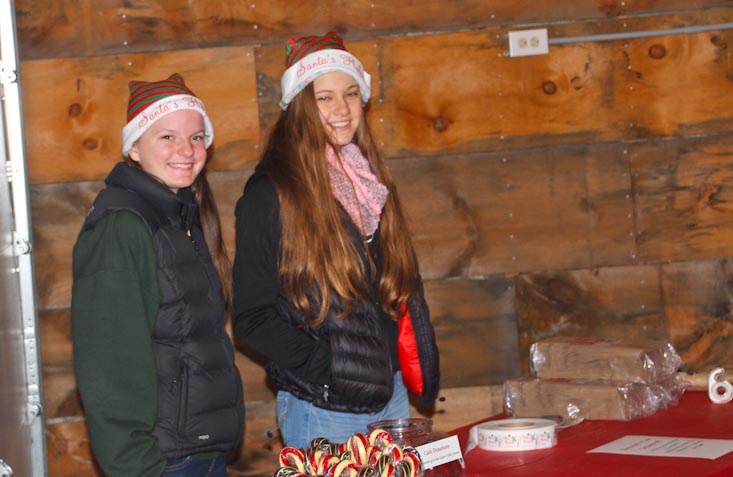 The girls' basketball team followed up last weekend's service with an impressive runner's up showing at the Lawrence/Groton Holiday tournament where sophomore Amanda Torres earned all-tournament honors. Congratulations on a job well done in both areas of life, girls!