Proctor welcomed Dr. Derrick Gay to campus Tuesday to help us explore the double-edged sword of diversity at independent schools. Through interactive conversations, faculty investigated the challenges around diversity efforts at Proctor, including how we understand our own identities, the power of the words we use on a regular basis within the cultural context of our varied student experiences, and how to develop tangible strategies to better integrate diversity efforts into our educational mission.
Dr. Gay's experience as a faculty member at independent schools early in his career provides a unique lens through which he can advise. He recounted being tagged as chair of the diversity committee during his first year teaching because he was the only teacher of color on the faculty. That pattern would continue in each of his faculty positions at three different schools. He eventually embraced the opportunity to rethink how independent schools discuss diversity and who is involved in the conversation. He noted, too often, schools talk about diversity as a sidebar to our overall mission; our diversity efforts are a benefit to a subgroup of "diverse" students, but they are never core to our educational goals. We want to change that model at Proctor in order to appreciate and understand each of our unique identities.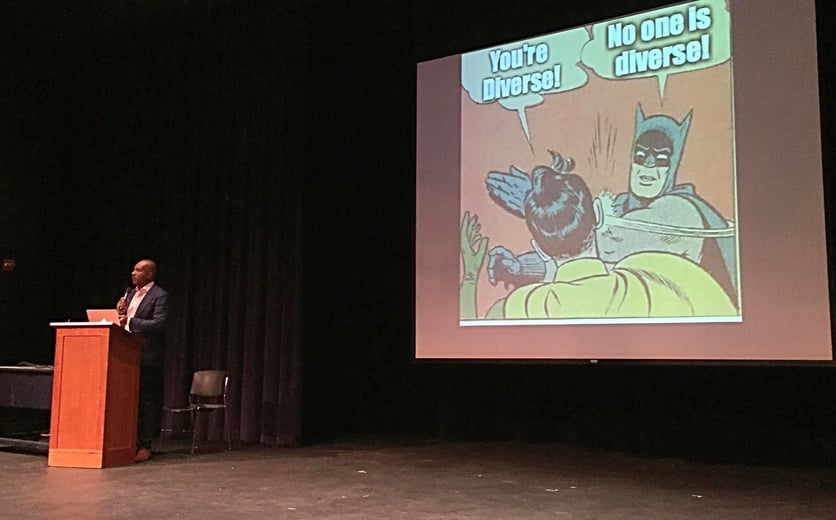 Through compelling examples, eye-opening statistics, and powerful activities, Dr. Gay illustrated how perceptions of others (and of ourselves) are shaped by social priming in media, advertisements, and even in how most maps are anglo-centric and de-emphasize the importance of other parts of the world. We all possess these blind spots (explored in depth in our faculty summer reading this year, Blindspot), and we must be cognizant of their impact on our lives and on the lives of our students.
We live in a globalized world where a digital revolution ensures we will interact with individuals from other cultures. Over the past two decades there has been unprecedented global migration, a flattened global economy, and increased pressures on scarce resources. According to the 2010 US Census, there are currently over 55 million children in the United States who speak an additional language at home, by 2043 caucasians will be a minority of the United States population, 6 million children have a LGBTQ parent, and more than 46 million Americans have a disability.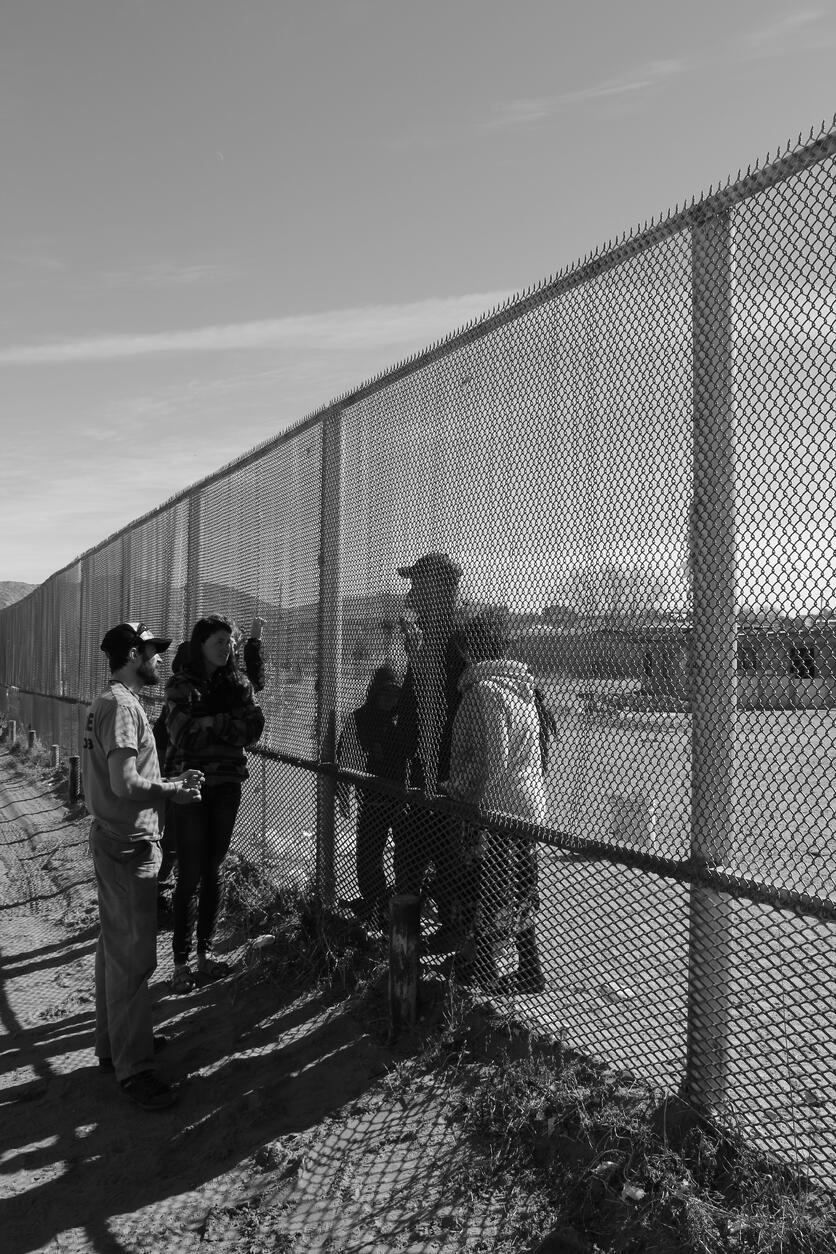 These are realities we could easily be blind to as we live and work at a boarding school in rural New Hampshire, but we have made the conscious decision to make them a part of our daily conversation. Whether it is through Proctor's five term-long off-campus study abroad programs, welcoming guest speakers to campus, or simply taking time to get to know each other as individuals, our goal is to actively prepare our students and faculty to be aware of, and to work to minimize, the blind spots in our lives. We are incredibly thankful for Dr. Gay's work with us yesterday as we start this ongoing project, and are excited to welcome him back to campus twice more this year to work with our students and faculty.