Shortly after the first nationwide Earth Day celebration on April 22, 1970, Proctor launched its own Earth Day tradition of dedicating one academic class day each spring to reaffirming our deep commitment to environmental stewardship through hands-on workshops. Today, more than fifty small, faculty sponsored workshops allowed the entire community to pause from the breakneck pace of the Spring Term in order to reconnect with the natural world that surrounds us.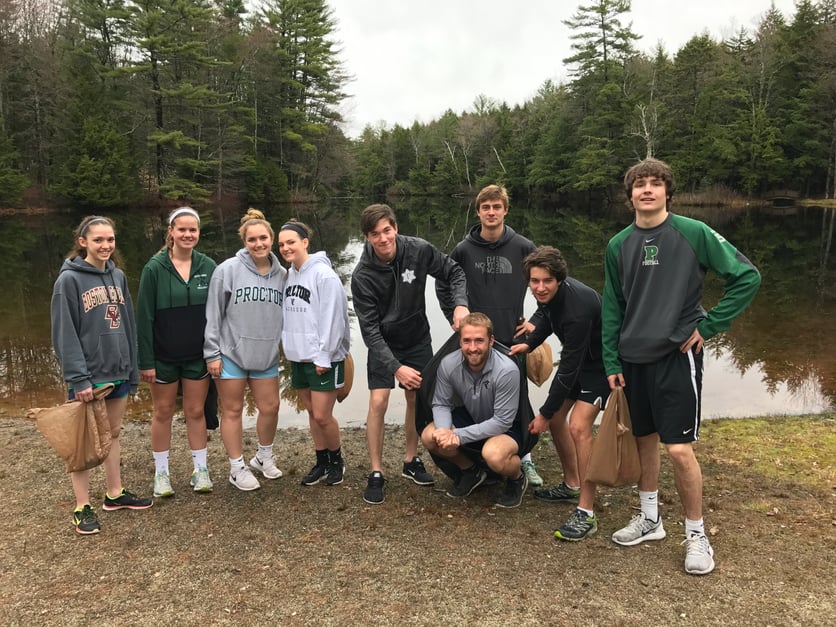 More than 60 pounds of trash collected by this crew!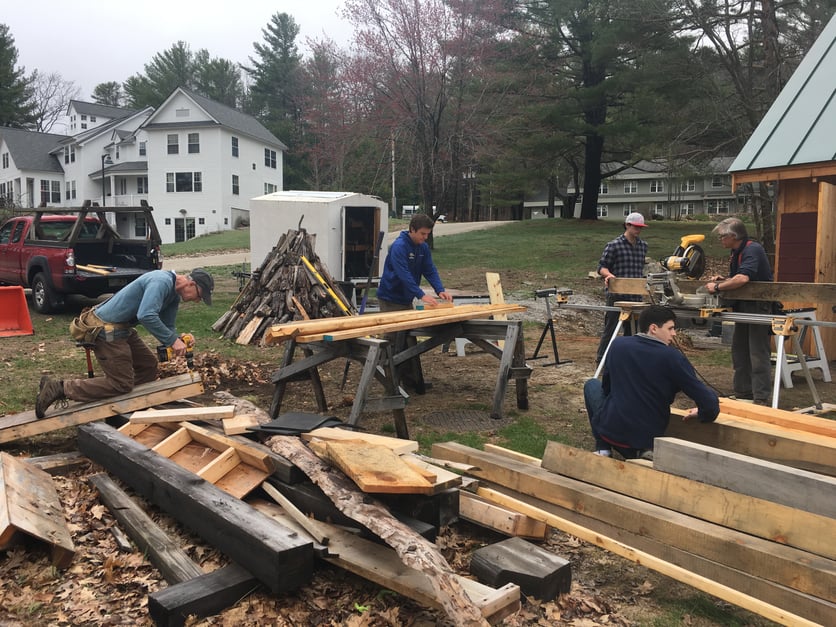 Continued progress made on the Johnson Family Sugar House.
This year's Earth Day theme focused on relationships - both with each other and with our environment. Every day we live out an educational model rooted in developing personal connections to the concepts we are exploring in our classrooms. While hands-on learning at Proctor is most visible through our five off-campus programs, the same undergirding belief in experiential learning guides our on-campus classes and programming as well.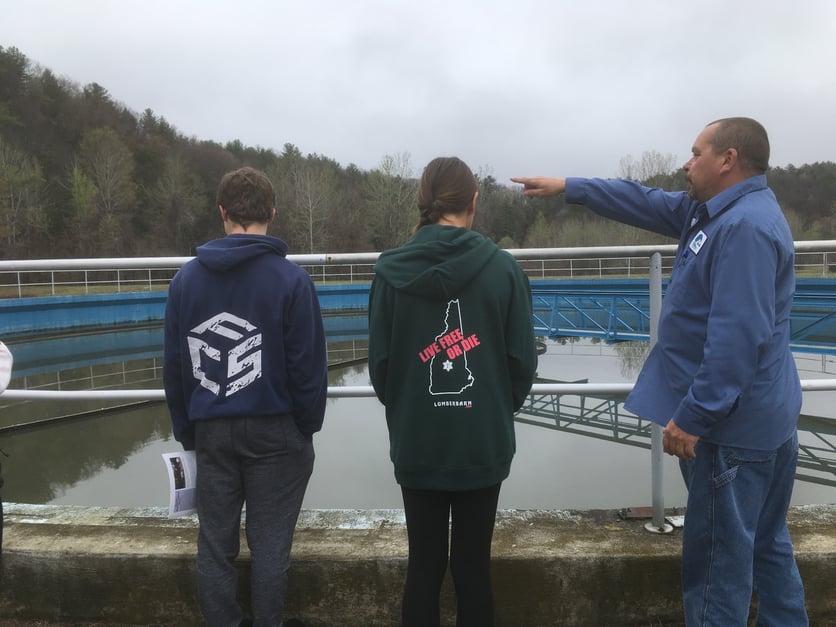 Tours of the Franklin Waste Water Treatment Plant.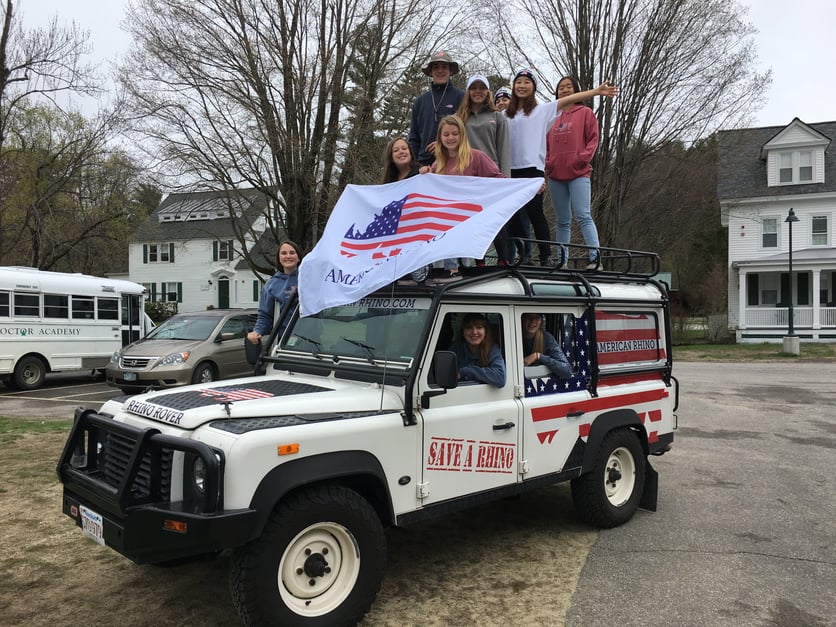 Alum Ryan Saunders '12 led workshops aligned with his work at American Rhino.
Understanding our students' constant need to connect fuels our love of teaching. We strive to connect their learning to the real world, to each other, and to Proctor as they develop a sense of place among our 2,500 acres in rural New Hampshire. As pressures on the environment leave countless questions about the future of our planet, we thrive on the opportunity Earth Day provides to diverge from our daily lesson plans and forge relationships with our students in a different realm.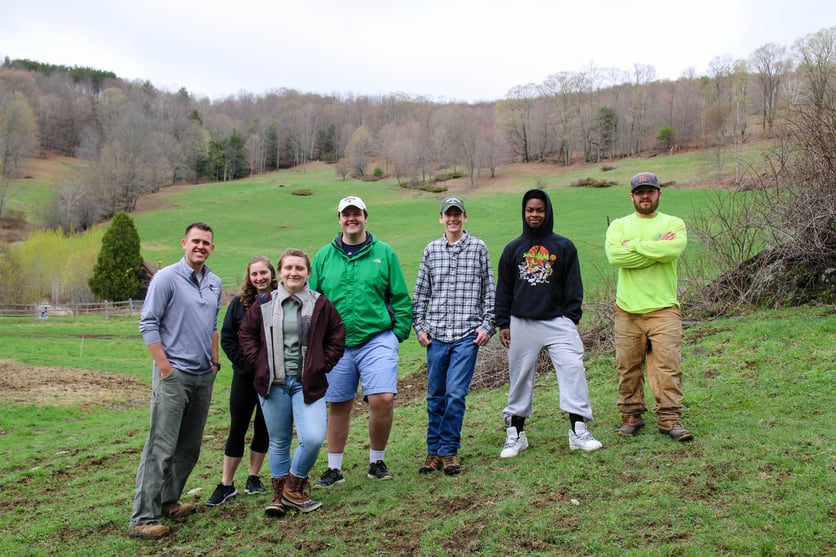 Tommy '20 learning about the cheese making process at Ian Putnam's '08 family farm in Vermont.
Whether we spent time with alumni like Ian Putnam '08 on his family's small-scale organic dairy farm in Vermont (above), visiting the New Hampton Fish Hatchery, hiking to the Bulkhead on Ragged Mountain, recording a protest tune with Scott King (listen to their end product here!), cleaning up area beaches, learning how to make biodiesel in the chemistry lab with Ian Hamlet and Gordon Bassett '95, or studying the water quality in the Proctor Pond, each of today's workshops further developed our relationships with each other and with our natural world.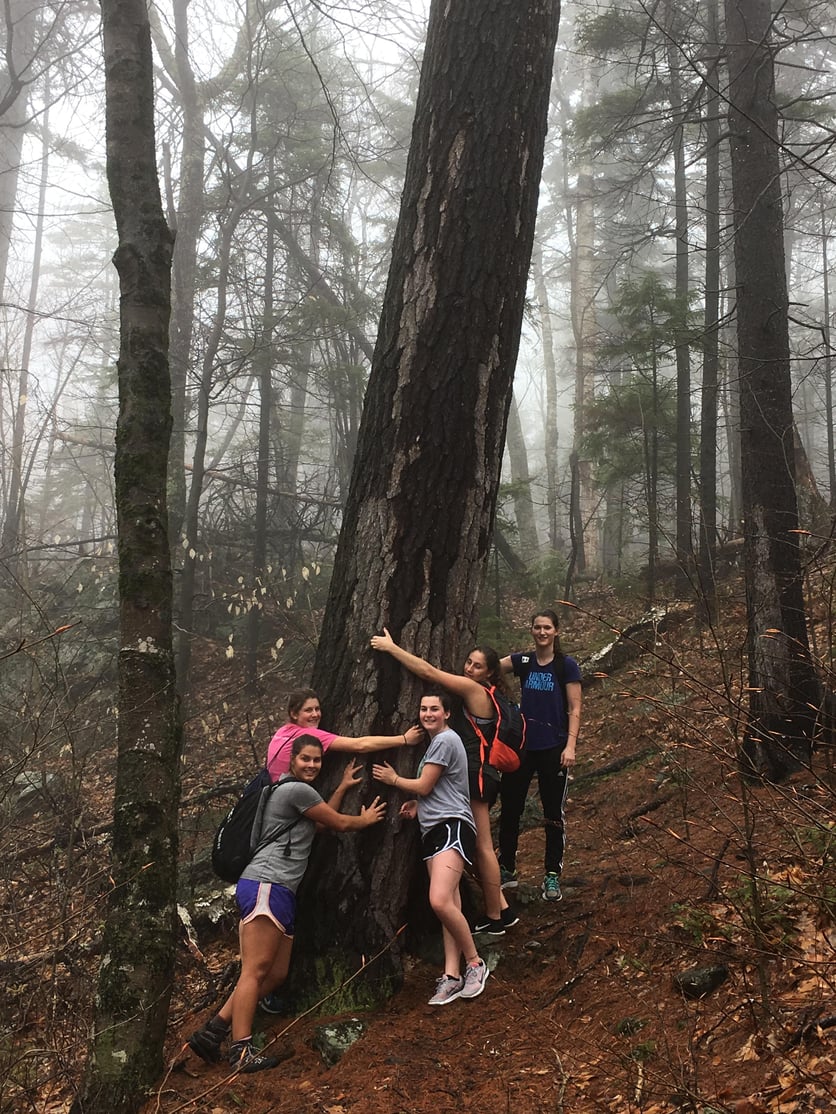 Cope, Sage, Liv, Peppy, and Laura tree-hugging their way to the Bulkhead in the fog!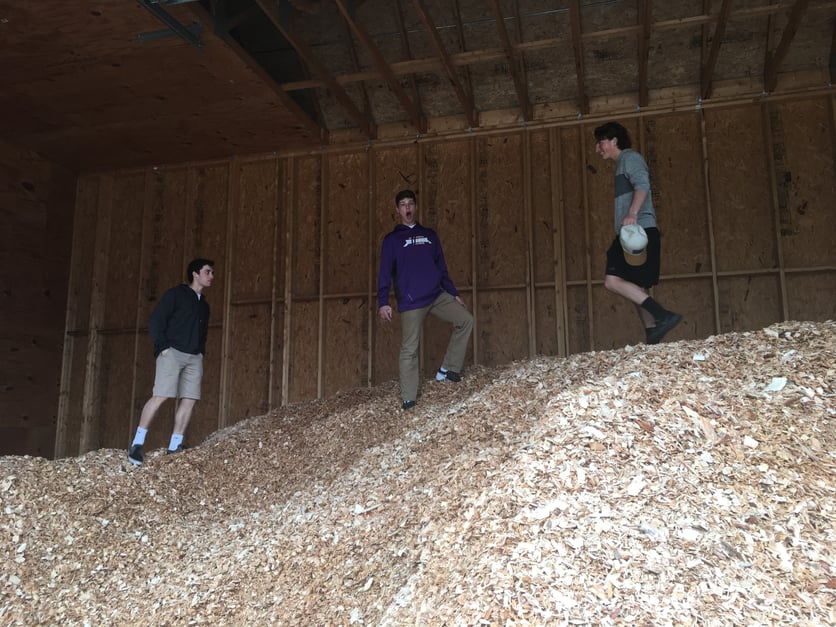 Touring Proctor's biomass plant atop a fresh delivery of locally harvest woodchips.
For more than four decades (check out this old Chuck's Corner on Earth Day 2005!), this has been the goal of Earth Day at Proctor, and we are proud to continue the tradition forward, all while enjoying some powerful learning experiences and fresh air along the way.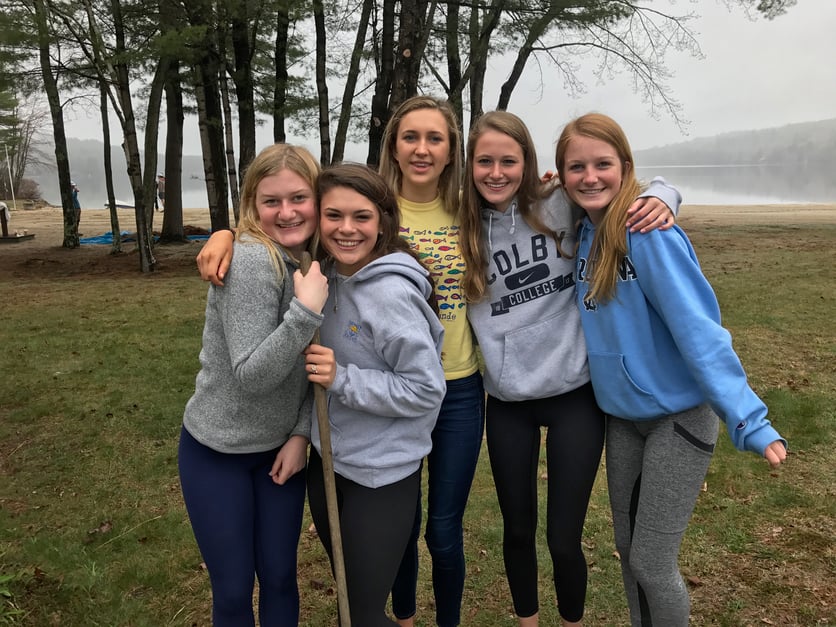 Local community beach cleanup in action!
Teddy '18 fishing in Mud Pond on Proctor's Property
Thank you to Environmental Coordinator Alan McIntyre and his team of Lindsay Brown '01 and Melanie Maness for ensuring Proctor's longstanding tradition of celebrating Earth Day continues. Be sure to check out social media for more updates from throughout the day today, as well as the Flickr album below!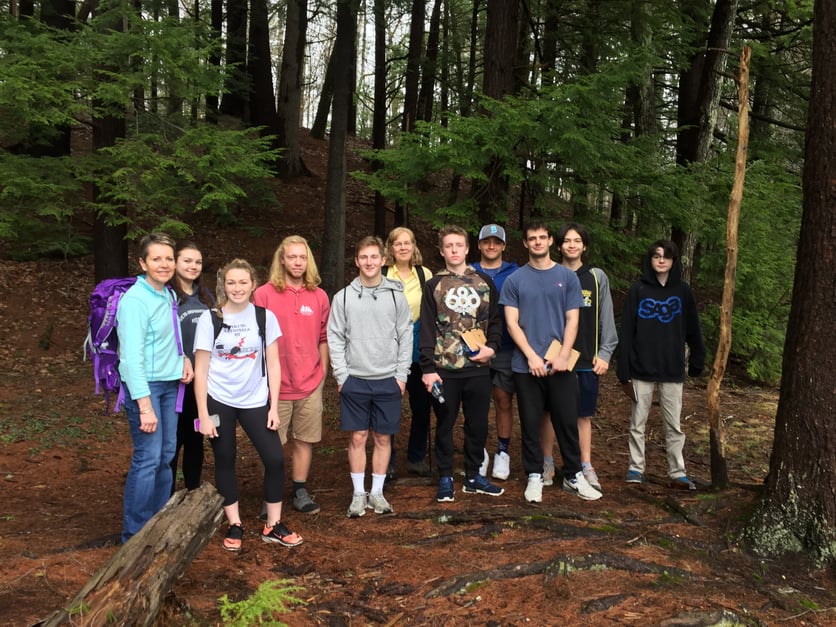 This crew enjoyed hiking throughout Proctor's woodlands.