While each year at Proctor is unique, it also has a familiar rhythm that reassures us we're on the right path. Fall Family Weekend and the Niner Hike to the Proctor Cabin are two milestones that remind us we are a part of a cycle that repeats itself (with variations of course) each school year.
Over Fall Family Weekend, we welcomed hundreds of parents, siblings, and grandparents to campus to take part in three days of fun, learning, and sharing. Among those families who visited were 29 legacies (a family in which the student and parent both attended Proctor) and 56 students who have siblings who attend Proctor. These statistics reinforce the power of a Proctor experience, and make for an incredibly fun Fall Family Weekend (especially for the Class of 1991 which was very well represented among parents!)
For these legacy parents, the Proctor experience was transformative enough to make their child's enrollment at Proctor a priority. Some alumni are able to point to a specific off-campus program, advisor, class, coach, or dorm experience as the transformative moment in their time at Proctor, but for most, their experience was defined by many moments along the way.
The annual hike to the Proctor Cabin by the ninth grade class is one of these defining moments for the Class of 2019. In an egalitarian community that almost never separates students by grade, the Niner Hike is a rare opportunity for ninth graders to have a shared experience of their own.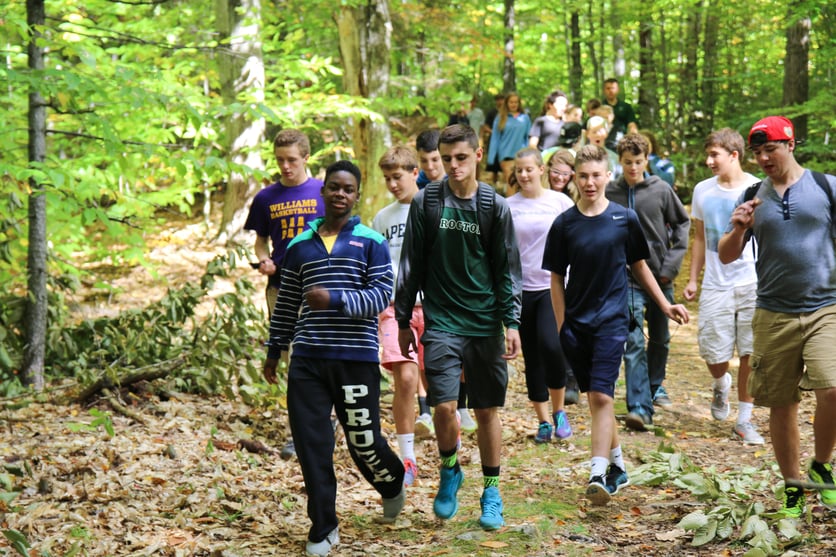 Led by twenty faculty members, the largest ninth grade class in school history snaked its way behind Johnson House, past the Wilson's Wonder split-off to Mud Pond where Brooks Bicknell talked about the new lean-to structure Greg Allen and the Woods Team has worked to build over the past few years.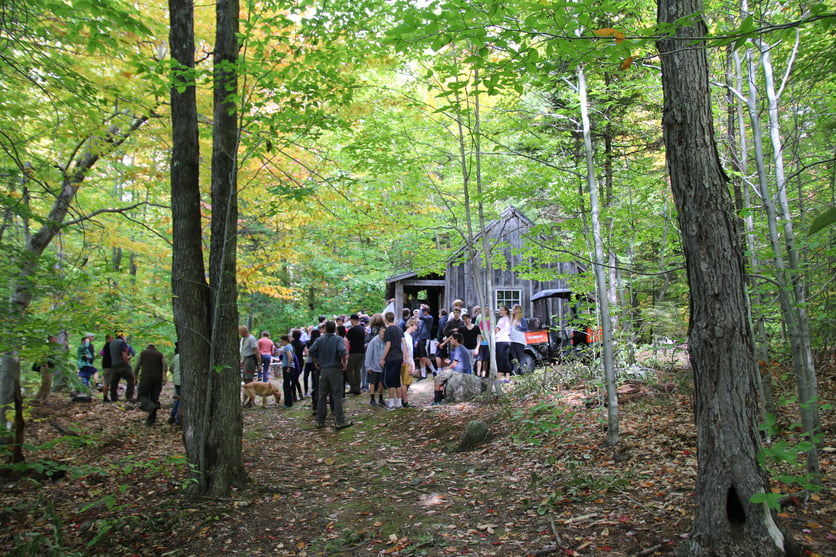 Amidst peak foliage, a gentle breeze, and temperatures in the mid-60s, the group wound its way from Mud Pond through Proctor's 2500 acres to the Cabin where a campfire, hot chocolate, and cookies awaited them. Small groups formed around the fire, in the cabin, and on the porch, chatting informally about life as a ninth grader, the transition to Proctor and all the great things their class would go on to accomplish over the next four years.
There is no agenda or speech about what it means to be a Proctor student as a culmination of the hike. It is simply an opportunity to be together, to share an experience, and to further develop the relationships that sustain our community.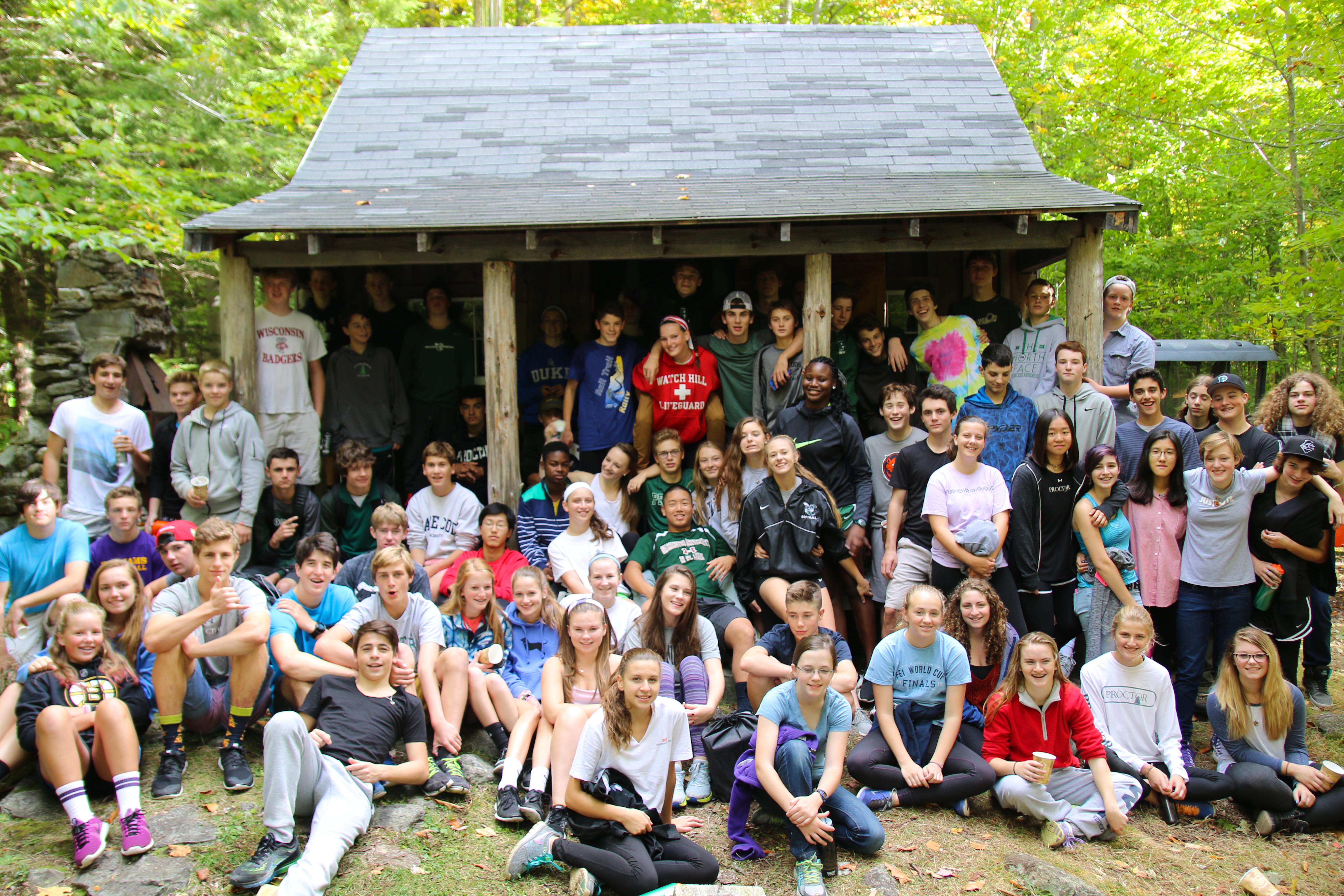 The relationships formed during these moments will serve as the foundation for alumni engagement moving forward. While not every alum will become a legacy family, our hope is each graduate will remain engaged with Proctor by coming back to teach a class, lead a Project Period, stay in touch with their advisor, or share their journey with the community as Jamison Stone '03 did today. Jamison returned to campus for the first time since his graduation to share a reading from his first published novel, Rune of the Apprentice, of which all pre-order profits will be donated to support military families. Immediately following his reading, he shared a bit about his Proctor experience and implored students to, "Squeeze every drop out of your Proctor experience, because the experiences you have here will fuel your future creations just like they did for me."
Watching the cycle of a school year intersect with the far bigger cycle of engagement for our alumni reminds us of the power of the Proctor experience.