Central to Proctor's educational mission are our core values: respect, responsibility, honesty and compassion. Whether in the classroom, the dorm or the athletic field, teachable moments to reinforce these values exist. We are very proud that Proctor graduates are collaborative, ethical individuals, ready to contribute productively to their communities and Proctor's CORE Program reinforces these ideals.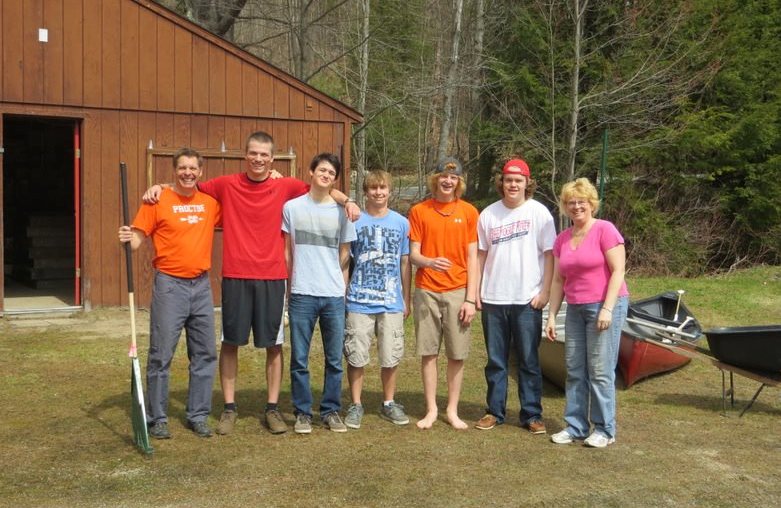 Background & Mission:
In teaching Proctor's core values of community using our foundational experiential learning model, we were eager to create a program that would offer students the opportunity to learn what it means to work on a Job Crew during the course of an academic term. We understand that in order for students to fully appreciate the complexity of a community, they must understand all that goes into keeping a school like Proctor running. We want to graduate students that know what it means to contribute to a thriving community, and decided to develop a program that would give students this insight. By working in crews to help clean the Dining Hall after meals, tidy classrooms in Shirley Hall at the end of the academic day, complete mail runs for the Business and Development Offices, and assist the Maintenance Department in keeping Proctor's campus looking beautiful, students began to better understand how it feels to give their precious free time for the betterment of the community.
The CORE Jobs Program launched as pilot in the Spring of 2013. Based on the success of the pilot, the full CORE Jobs Program began during the 2013-2014 academic year. The CORE program's mission is to offer students the opportunity to experientially learn what it means to contribute on a weekly basis to our thriving community. All freshmen and sophomores are required to participate in a Job Crew for one term. A self-selected group of junior leaders manage and lead the Job Crews. On average, students are engaged with the CORE Program for 1-2 hours a week focused on tasks that supported the successful running of our school community.
What is the Impact on Students?
Shortly after the start of the year, all freshman and sophomore students will be placed in a Job Crew during one of the three terms this academic year. The students overseeing the CORE Program strive to match students with a Job Crew that best matches their academic and athletic commitments. Parents, in talking with your son or daughter about CORE, help them identify what term (Fall, Winter or Spring) would be the best time for them to engage in the program. At the start of school, his/her faculty advisors will help students identify the least hectic term for CORE participation.
At the start of school, all juniors will be solicited to volunteer to run a CORE Job Crew. We will be looking for a select 20-30 junior leaders to step forward to run Job Crews and set an example for what it means to contribute to the Proctor Community. Holding one of these leadership posts is a very attractive asset to highlight on a college application.
Further, seniors will be asked to volunteer to help oversee and run the CORE Program. Last year, we had a handful of valuable senior consultants who were incredibly helpful in refining the operations of the program.
Final words:
We are very enthusiastic about another year of the CORE Program. Job Crews support the behind the scenes work at Proctor. This is important because it opens a door for our students to meet people on campus they might not otherwise connect with. Nate in the Kitchen. Debbie in Development. Kurt in Maintenance. A tremendous amount of work goes into making Proctor "run" smoothly everyday. Our students are not customers, they are community members. The lessons learned from being a member of a Job Crew will have a lasting impact on how our students understand the value of community.
For questions regarding Proctor's CORE Program, please contact Adam Jones at jonesad@proctoracademy.org.