The fall athletic season at Proctor has been filled with moments of elation and heartbreak, celebration and mourning, the shattering of expectations and feeling that we fell just short. We compete because of the lessons athletics can teach us; lessons of teamwork, collaboration, and selflessness. We compete because it allows us to measure ourselves and our abilities against like-minded competition. We compete because it pushes us to find and explore the best of ourselves, and that is just what our teams did this fall.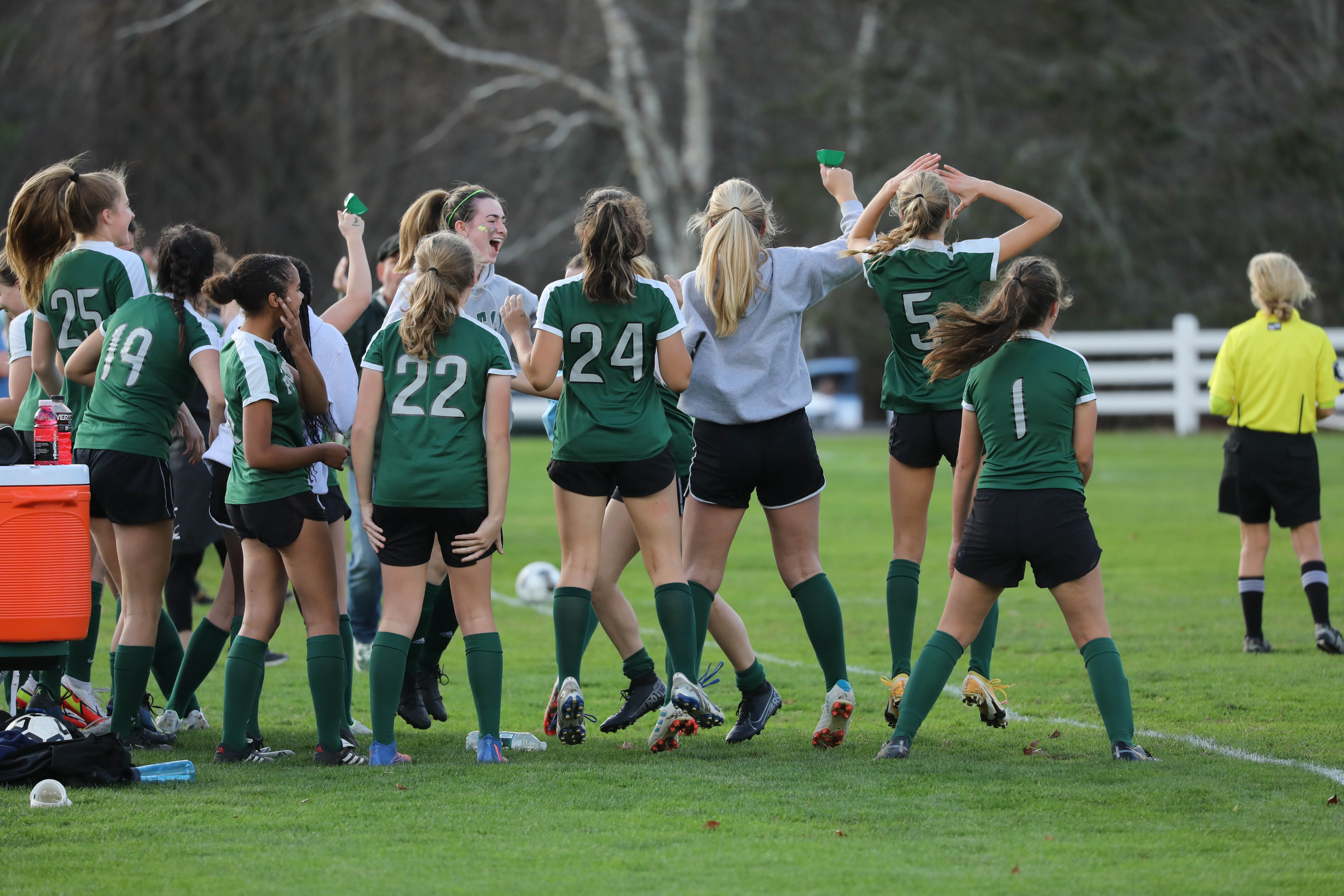 The fall season would not have been possible without the tireless work of our student-athletes and the support of our parents. We are grateful for the leadership of Director of Athletics, Gregor Makechnie '90, and the athletic department team of Assistant Athletic Director Trish Austin '01, Assistant to the Athletic Director Becky Walsh, as well as Athletic Trainers Kelly Griffin-Brown, Austin Woodward, and Chris Jones '04, for supporting all of Proctor's athletes and coaches during this season, and to Assistant Equipment Manager Gabrielle Stone for keeping us equipped and ready to play. Likewise, Ebby Gerry '09 and the entire PBN Crew should be proud of their streaming efforts this fall. The PBN crew's tireless work allowed family and friends from around the world to watch games and races in a professional manner.
As we wrap up the fall athletic season, we recognize those who made the season possible and those who stood out for their exceptional play, character, and sportsmanship.
MARVIN AWARDS
The Marvin Award is given each season to two students who are new to Proctor for their leadership, sportsmanship, and ability. This fall's Marvin Award recipients are Ex Ayers '24 (Football) and Madi Zahn '25 (Soccer). Read more from their coaches below.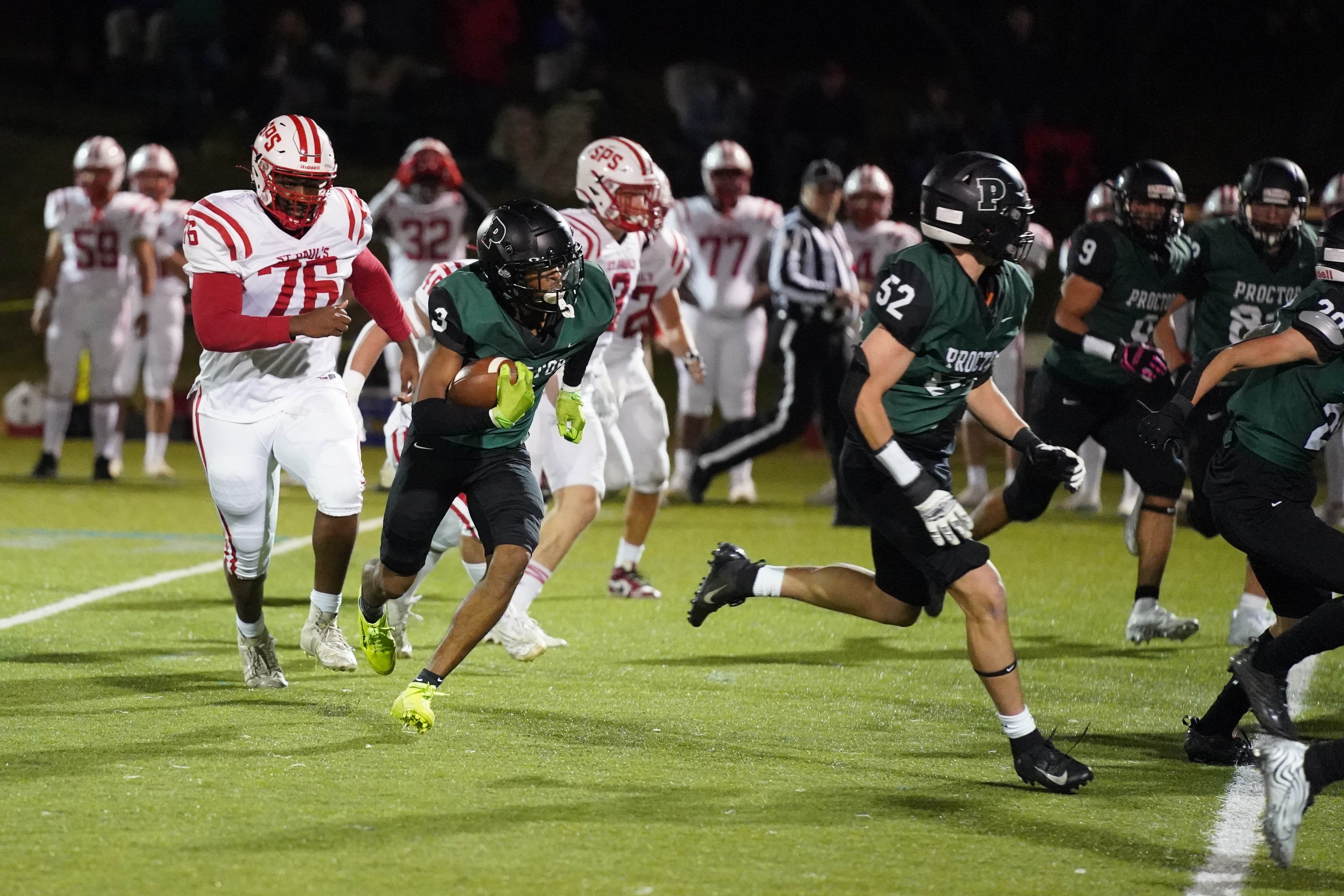 Ex Ayers '24 (Football)
Ex Ayers is a gifted athlete who has been critical to the football program's success this season. Whether he is making acrobatic plays as a wide receiver, locking down an opponent's best offensive threat defensively, or making game-changing plays on special teams, Ex has done it all for the team this season. He not only has earned respect internally for his athletic feats, but opposing coaching staffs frequently comment before and after games about how impressively Ex has played. The respect he has garnered from our opponents has impacted their preparations, as many teams began to double-cover Ex when he is at wide receiver. As loud as the plays Ex makes during games, he is the opposite regarding wanting attention for his accomplishments. He is a team-first player more concerned about team victories than any individual statistic. Ex is respected by his peers, coaches, and opponents not only for his incredible play but his approach to playing the game of football the right way.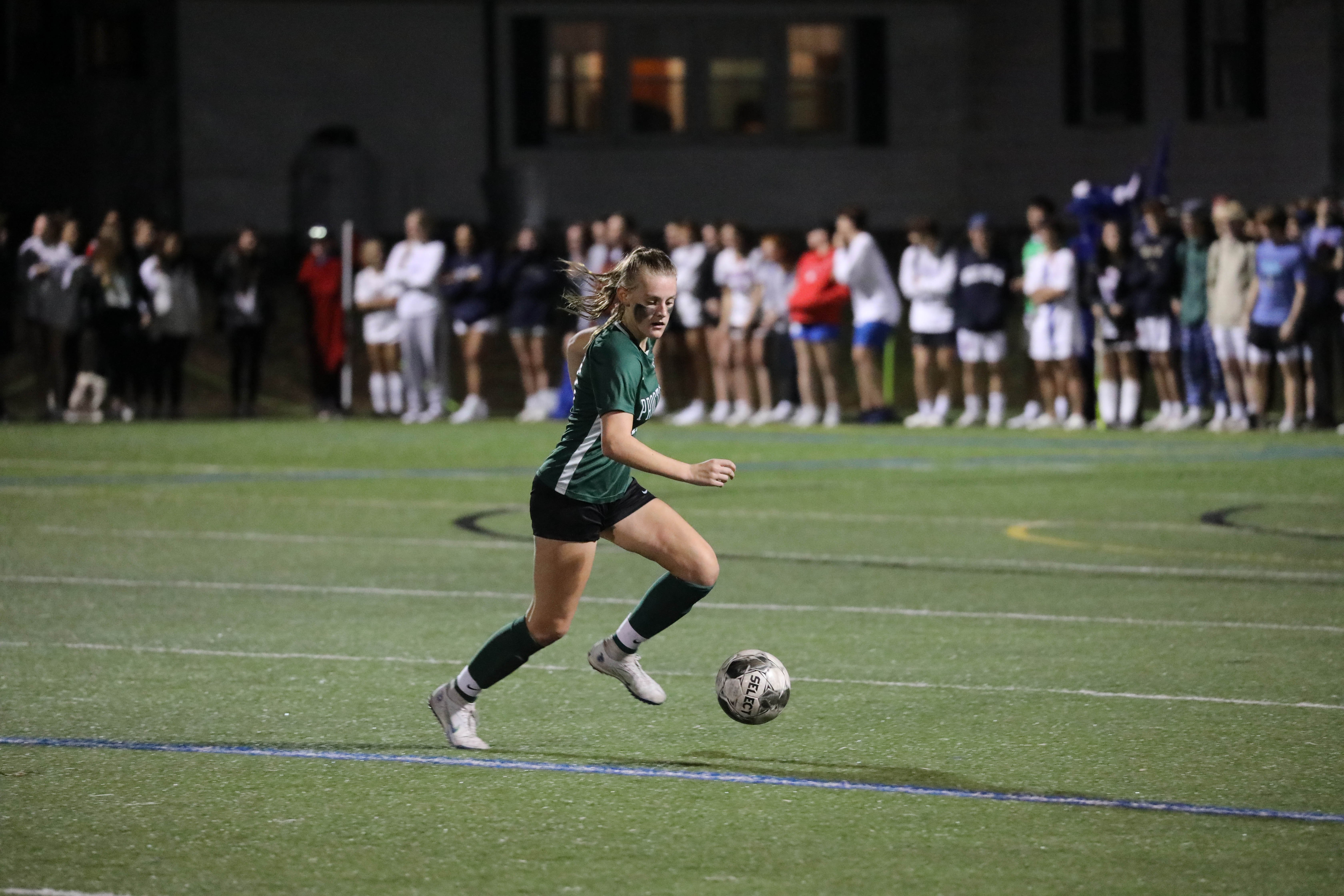 Madi Zahn '25 (Soccer)
Madi joined the soccer team this fall as someone who identified herself as a midfielder and forward. Very quickly she demonstrated her ability to work as a versatile player for us. When asked to play on the back line, Madi rose to the challenge without question and then quickly showed herself to be cool and calm under pressure. As a left back Madi has often been matched against the opposition's strongest attackers, and she has consistently stifled their efficiency and efficacy through her tenacity and high work rate. Madi is extremely coachable, constantly cool, and endlessly hungry to learn about the game and meet each challenge head on. Throughout the season she demonstrated leadership through her steady, consistent effort and her team first mentality.
Congratulations to all of our Fall Athletic Award Recipients!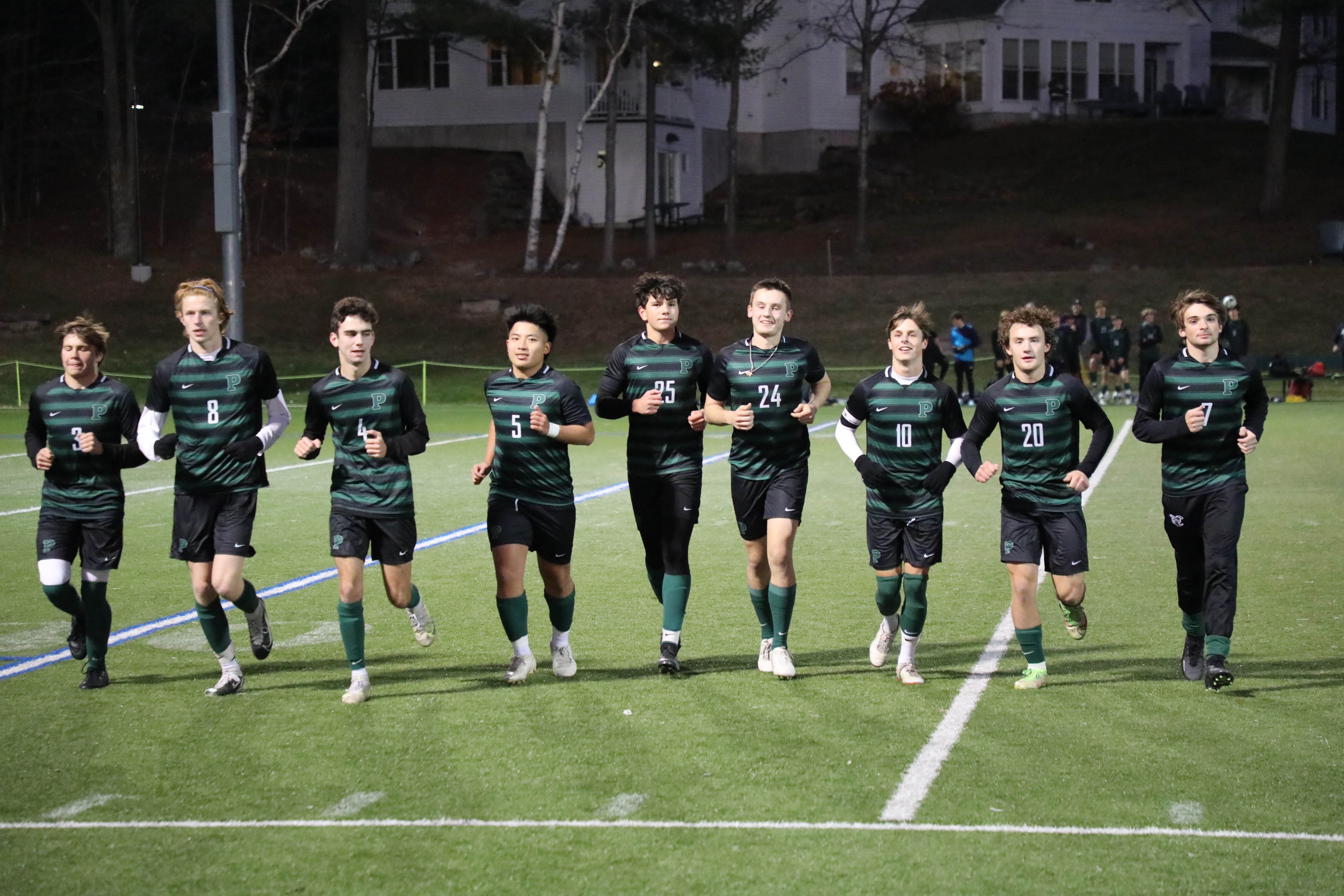 BOYS VARSITY SOCCER
COACHES' AWARD: Oz Atwood '23
MOST VALUABLE PLAYER: Eric Edmonds '23
LAKES REGION ALL-STARS: Alex Bishop '24 and Eric Edmonds '23
BOYS JV SOCCER
COACHES' AWARD: Magnus DuBois '26, Ethan Raphaelson '25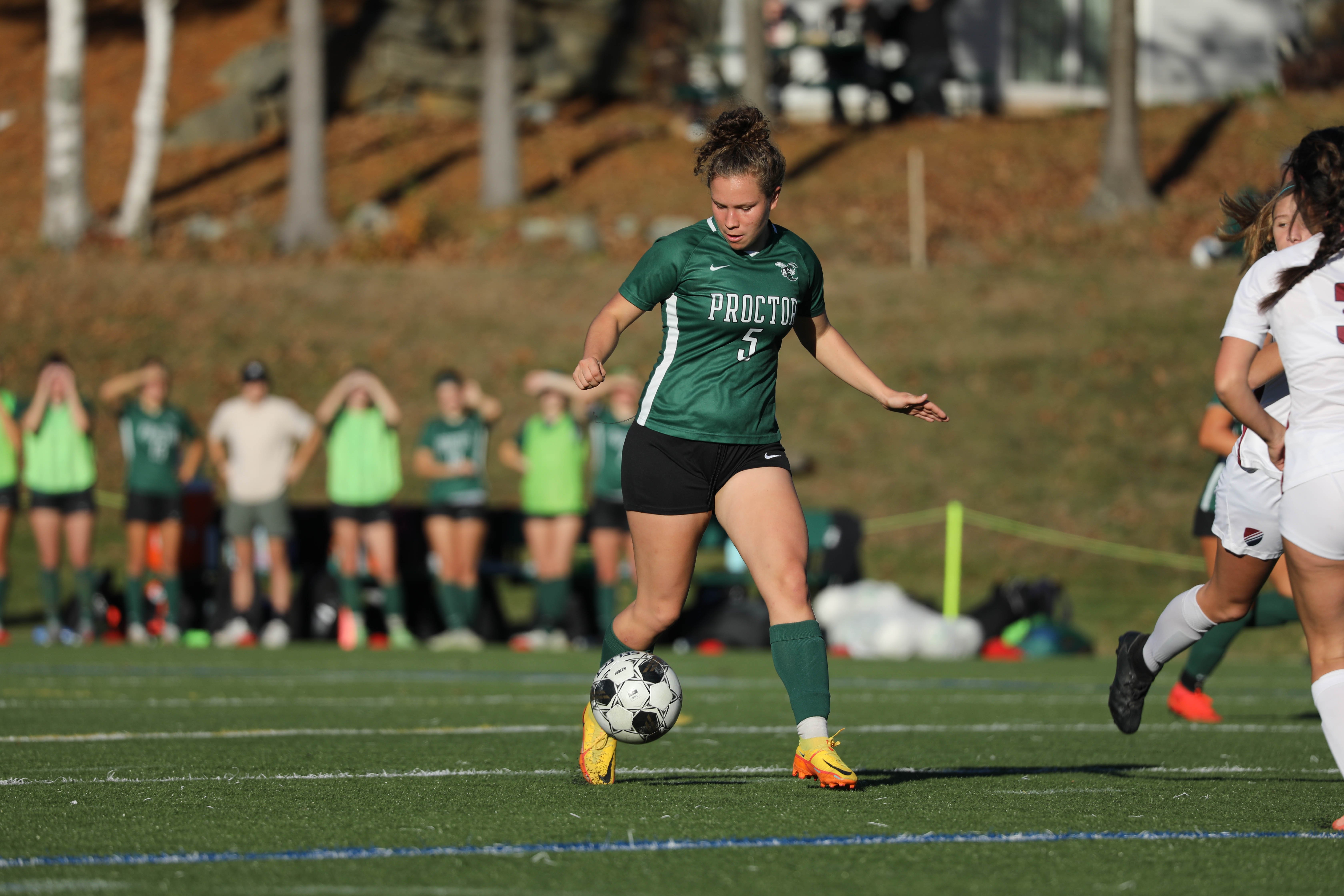 GIRLS VARSITY SOCCER
COACHES' AWARD: Emma Pine '23
CAPTAINS' AWARD: Bella Morgan '25
LAKES REGION ALL-STARS: Bella Morgan '25 and Maddie Needham '25
GIRLS JV SOCCER
DISTRIBUTOR AWARD: Georgie Nichols '26
COACHES' AWARD: Evie Lovell '25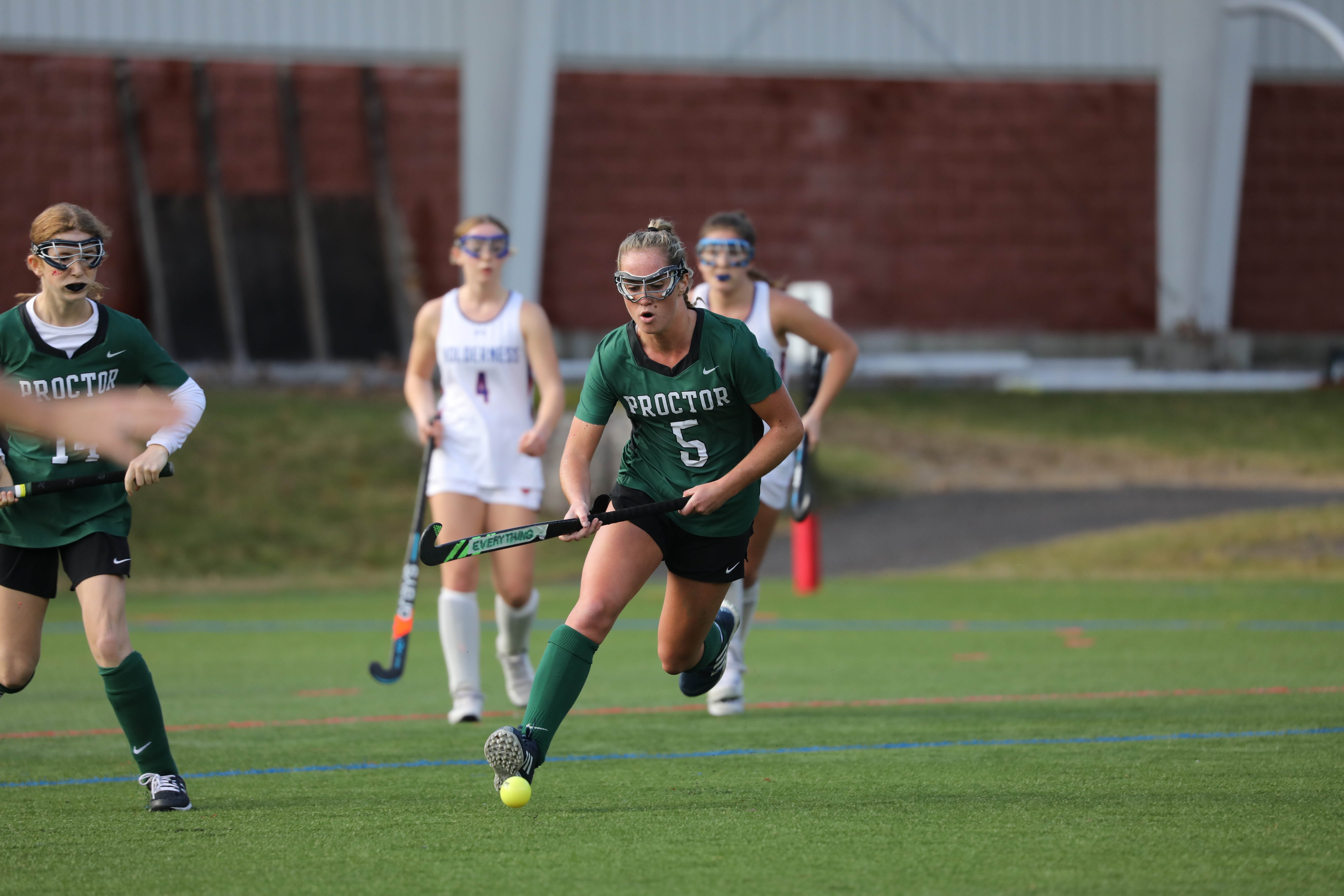 VARSITY FIELD HOCKEY
DEFENSIVE PLAYER AWARD: Gretl Shaw '23
OFFENSIVE PLAYER AWARD: Bridget Everett '23
LAKES REGION ALL-STARS: Bridget Everett '23 and Reilly Desmond '23
JV FIELD HOCKEY
HORNET AWARD: Samantha Pehl '23
SCOREBOARD AWARD: Norah Carlson '24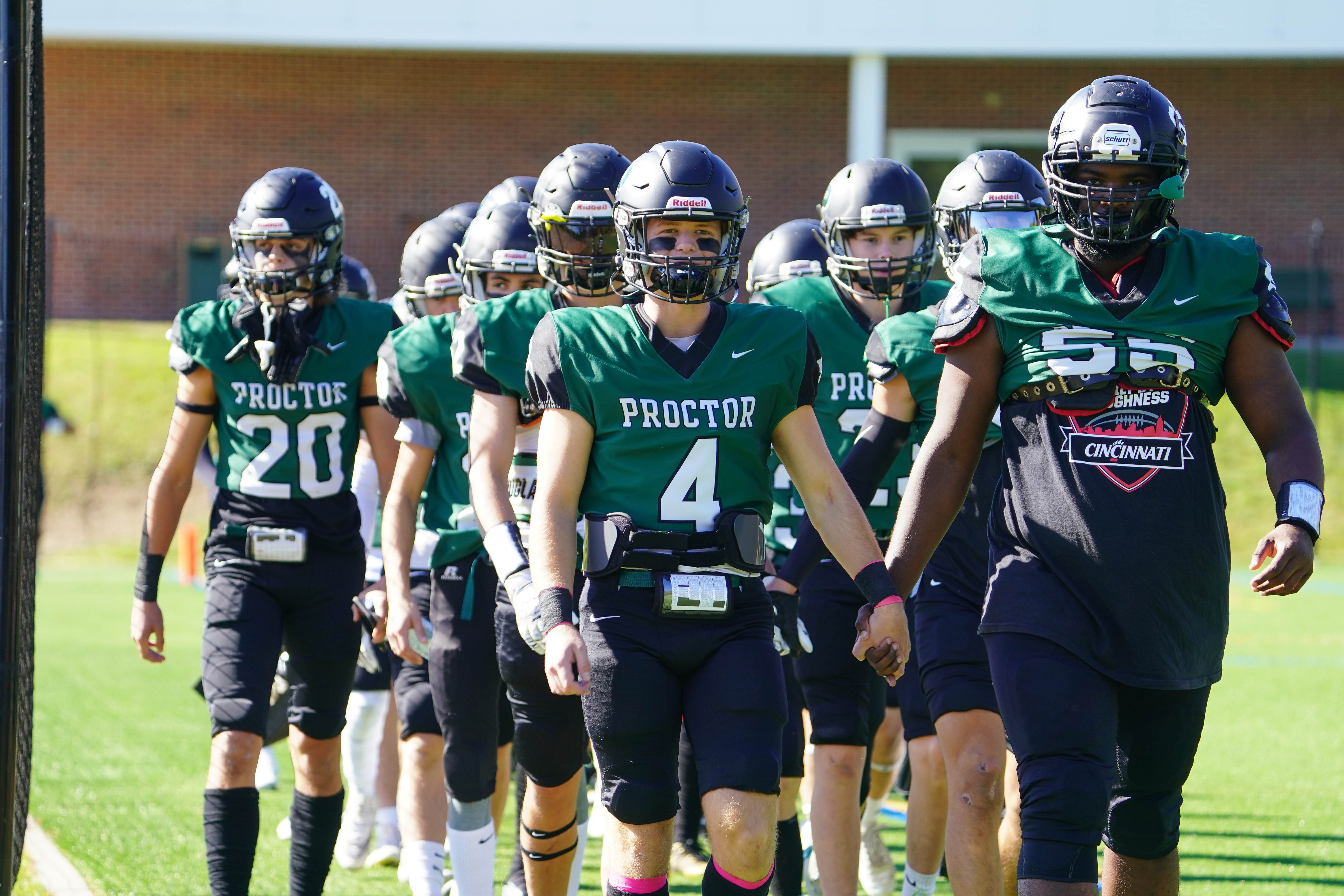 FOOTBALL
ARTHUR PRATT '56 TEAMMATE AWARD: Mark Rodeo '23
COACH DENNIS HOFFMAN AWARD: Andy Warren '23
COACH TOM ECCLESTON AWARD: Calvin Monfried '23
JUNIOR VARSITY AWARD: Patrick Moore '25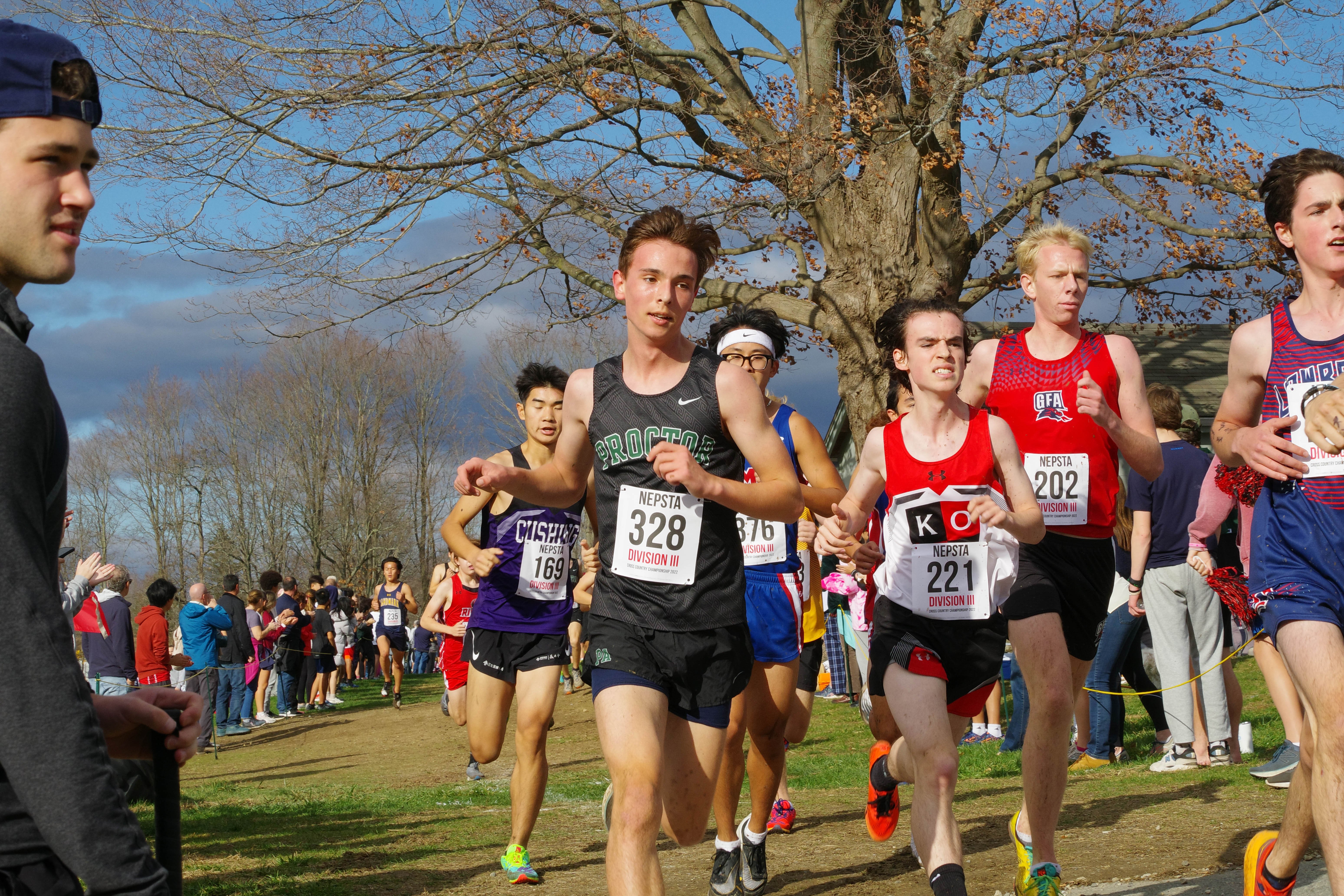 CROSS COUNTRY
COACHES' AWARD: Max Preuss '26
MOST VALUABLE RUNNER: Logan Thorne-Begland '23
LAKES REGION ALL-STAR: Max Preuss '26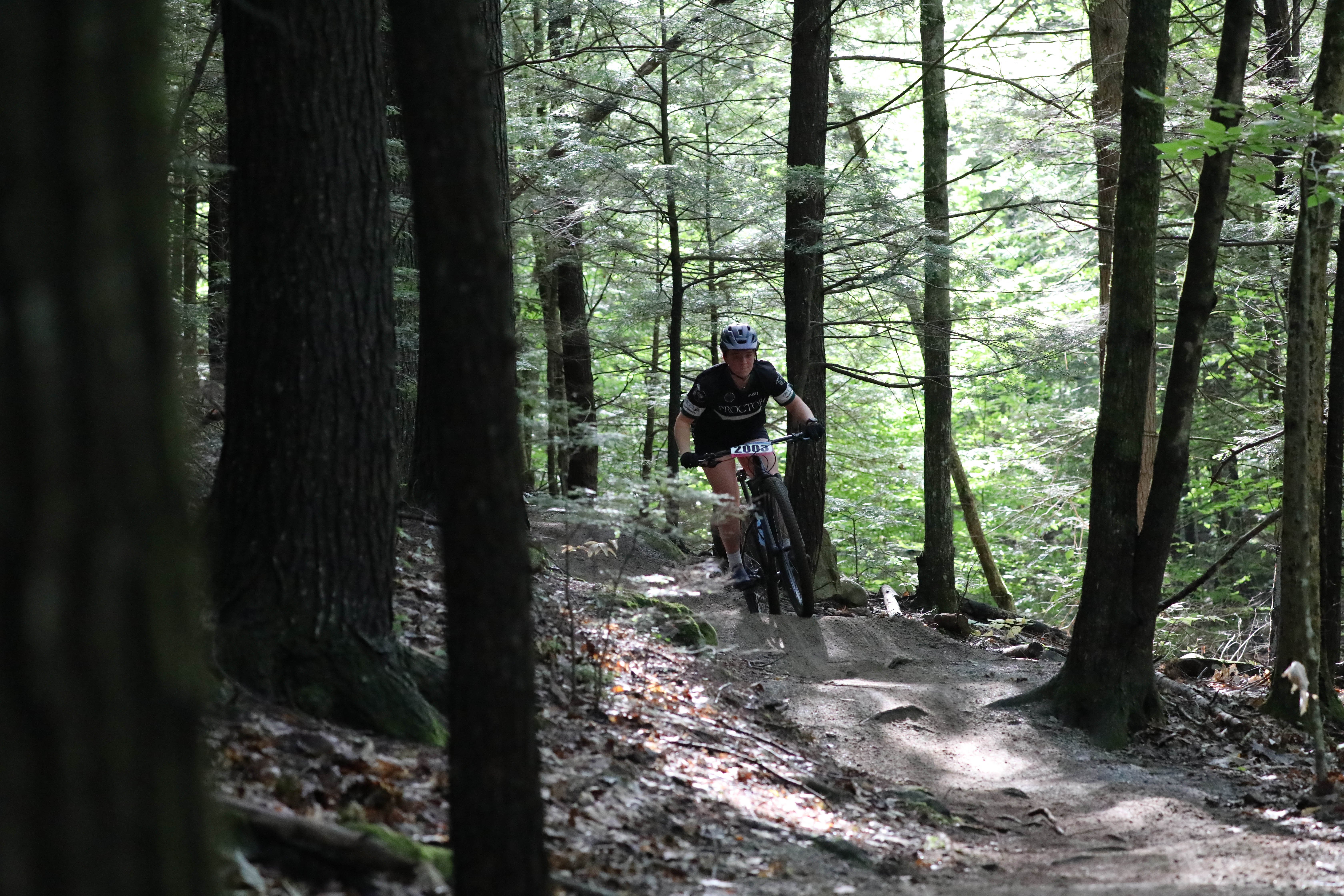 MOUNTAIN BIKING
MOST VALUABLE RIDER: Whitney Hollenbeck '24, Ella Maher '23
MOST IMPROVED RIDER: Ian Rosenshine '25
LAKES REGION ALL-STARS: Whitney Hollenbeck '24, Ella Maher '23, Grace Schad '23, Alana Hislop '23, and Anna Warzocha '26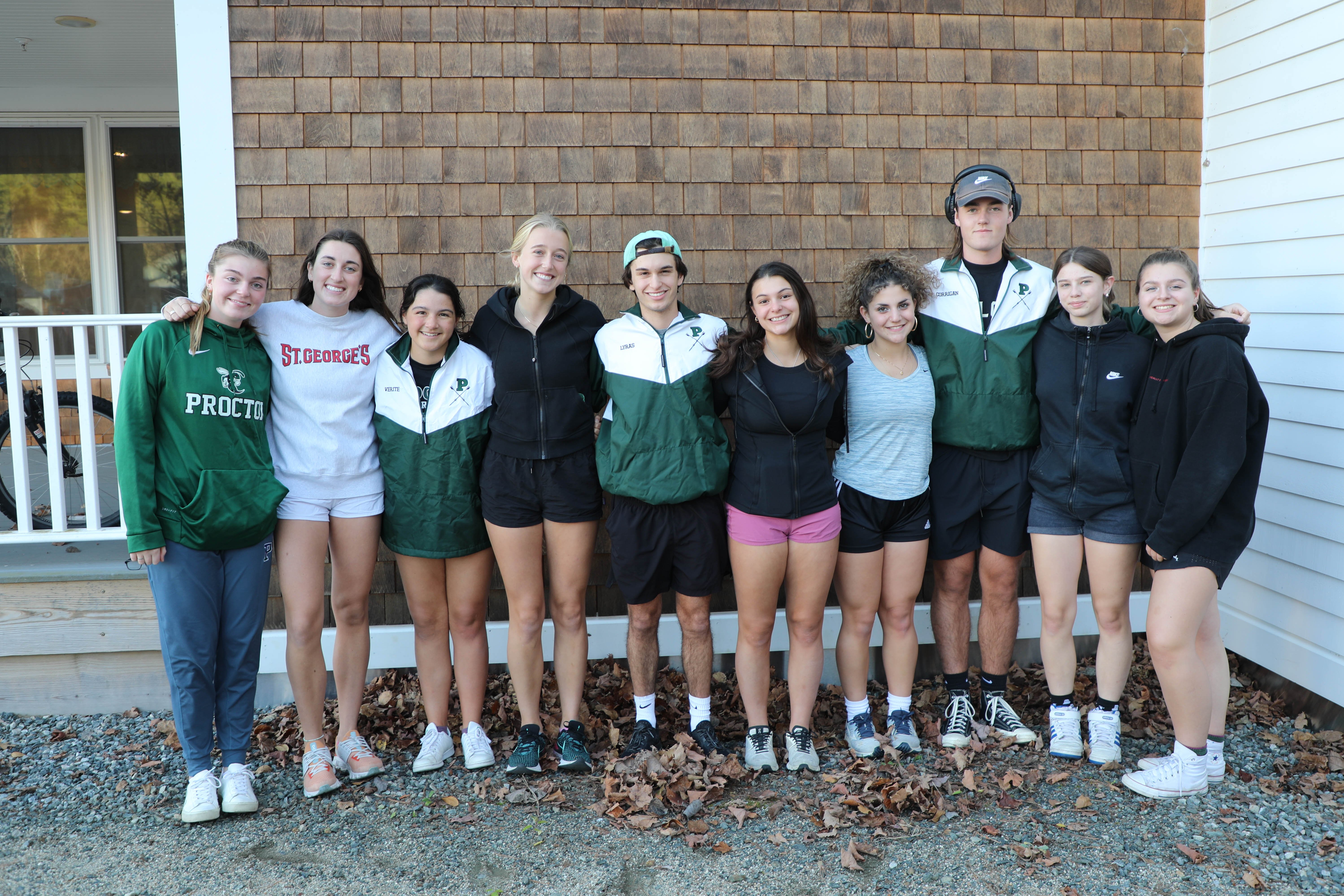 BOYS CREW
LEADERSHIP AWARD: Niko Lyras '23
GIRLS' CREW
LEADERSHIP AWARD: Lauren Anzalone '23, Kally Bryant '23