Each fall, the trails throughout the Proctor Woodlands are littered with acorns that threaten a rolled ankle even among the most nimble of hikers. As winter snows recede and spring temperatures catalyze the annual rebirth within the 2,500 acres of land Proctor calls home, some of these acorns will sprout and grow into saplings.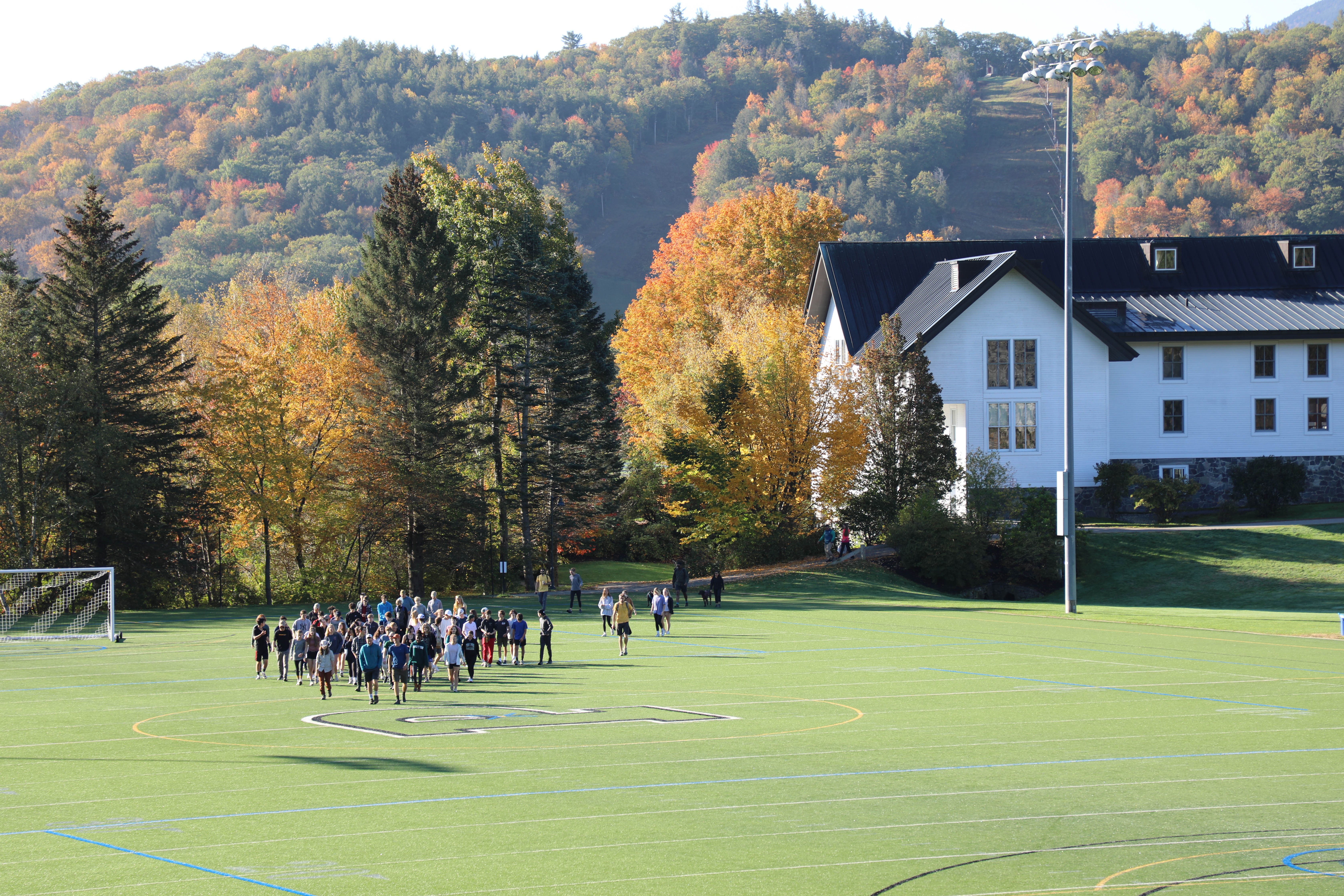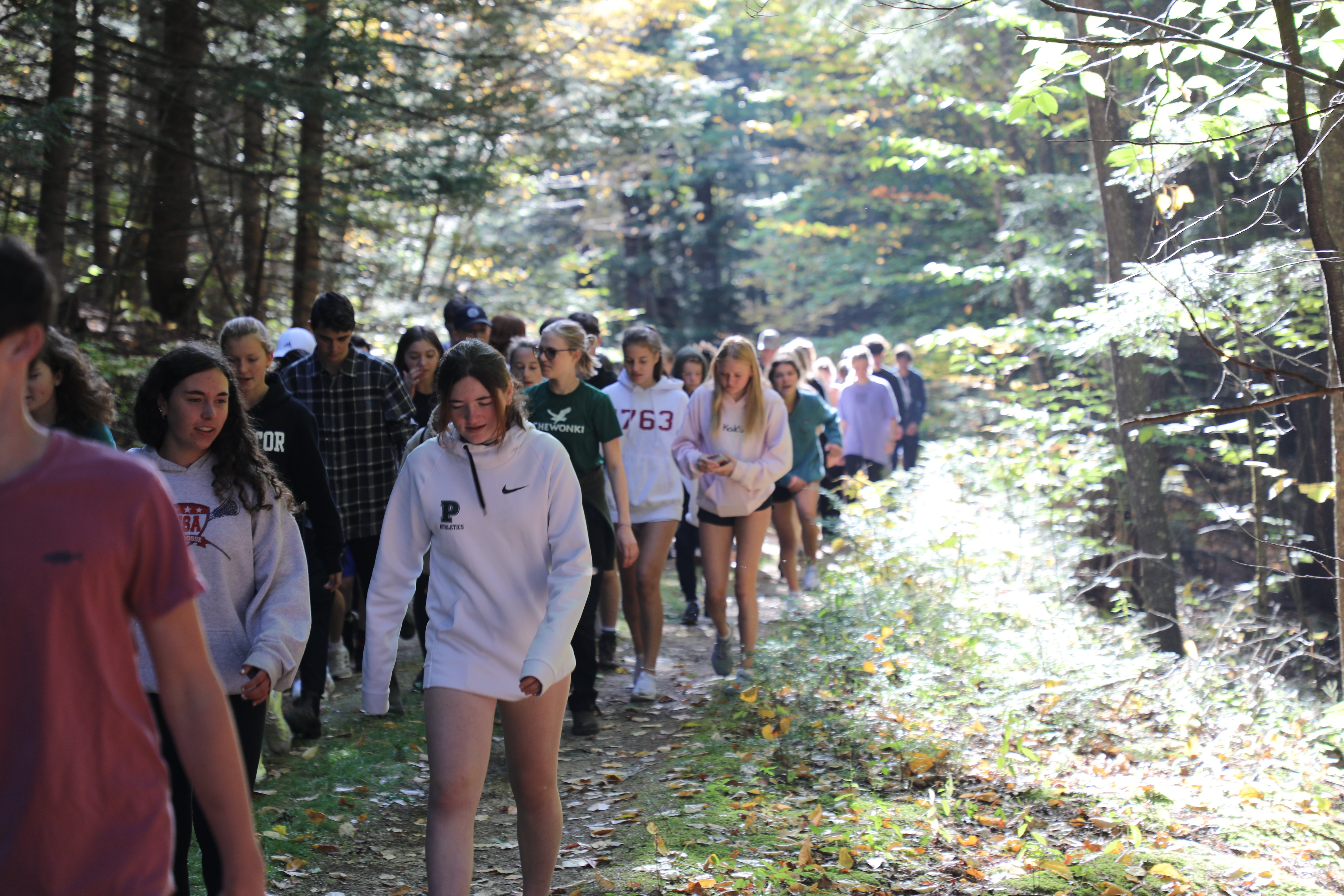 This germination process - the formation of a deep taproot, a shoot that grows upwards into a sapling, and eventual development of a complex root system to support the tree - requires loose, nutrient-rich soil in a location that gets plenty of sunlight and rainfall. In essence, in order to thrive, acorns, like our students, must find themselves surrounded by an environment that encourages, supports, and allows for their development.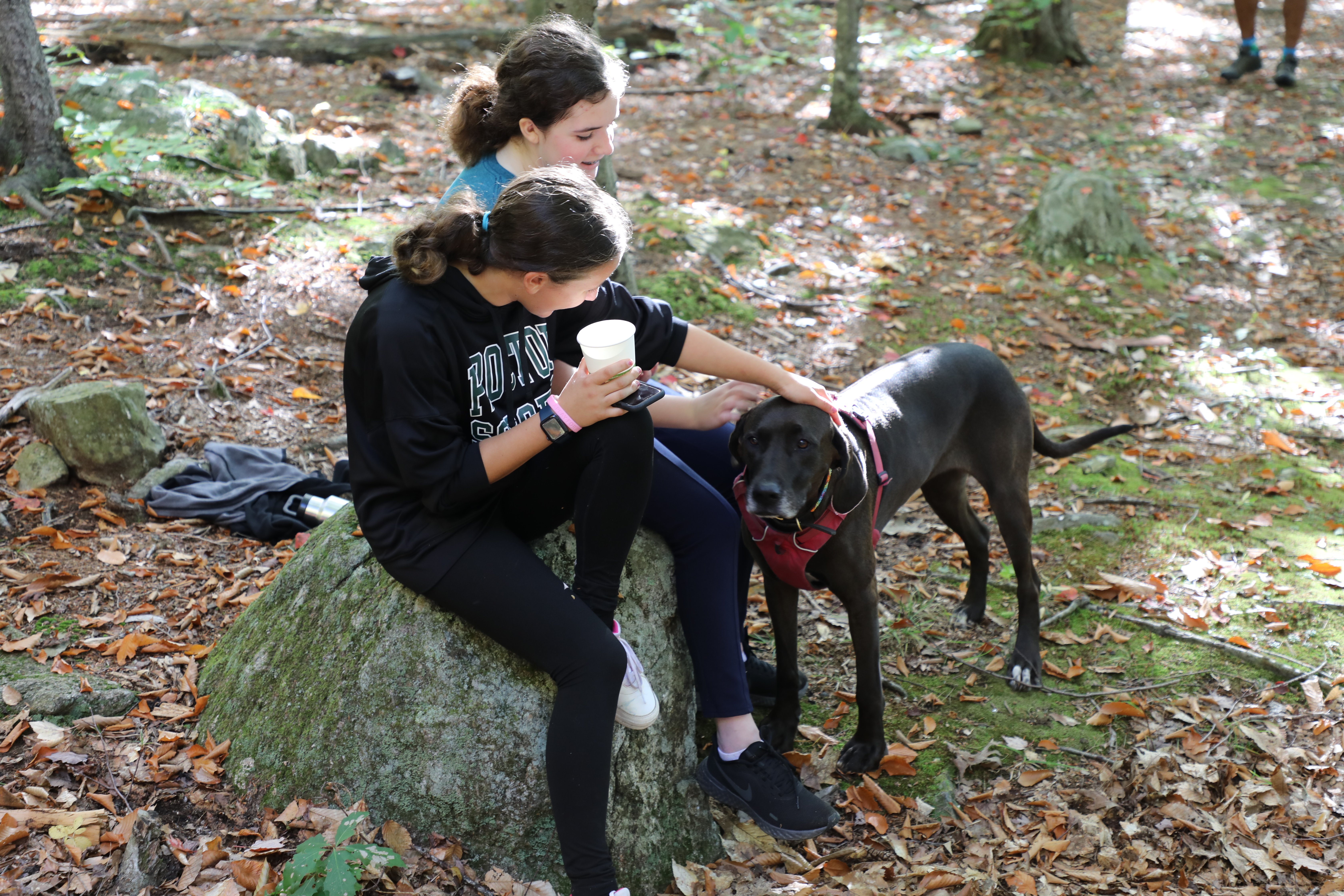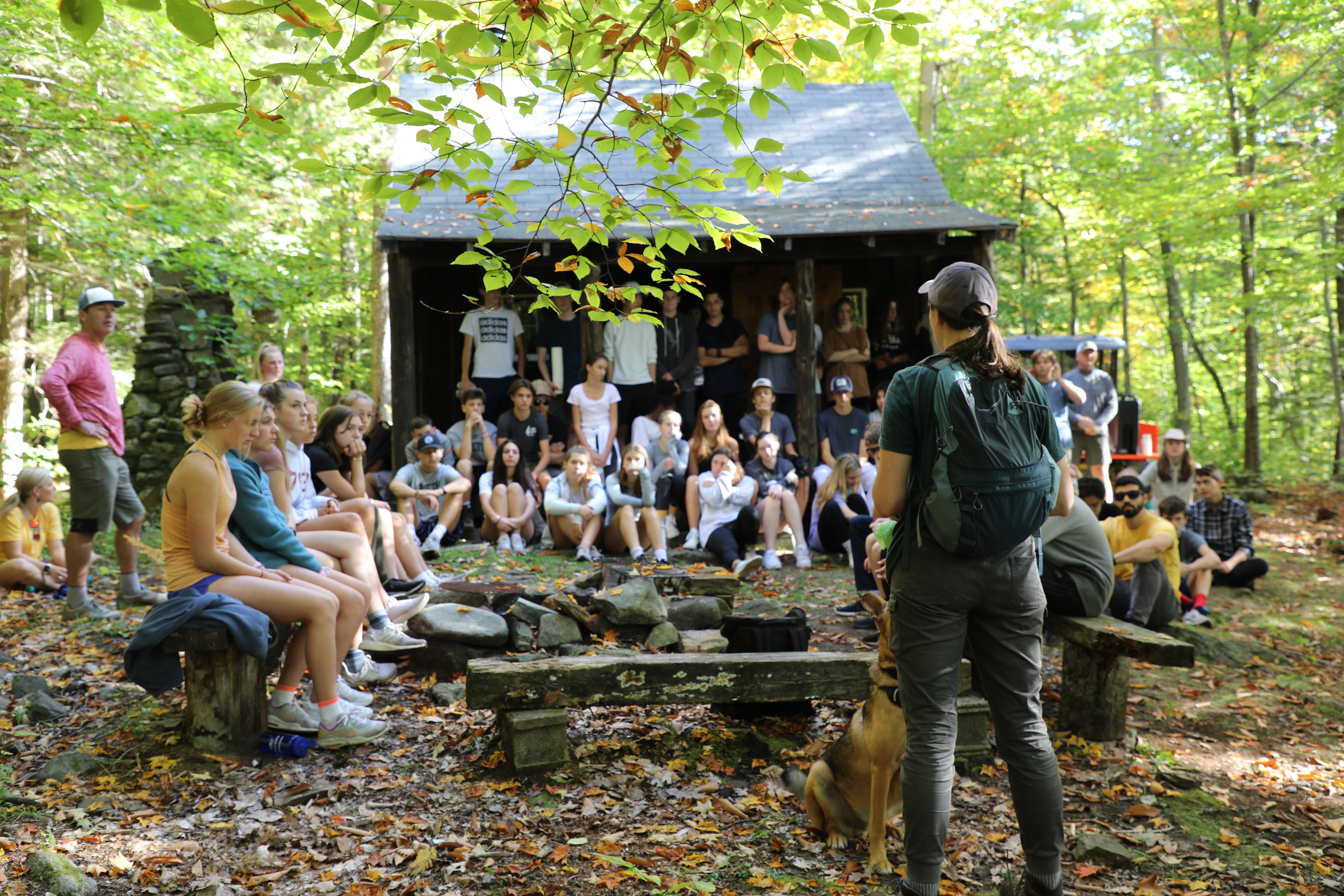 While sophomores and juniors take the PSATs and seniors work on initial Senior Project proposals, our ninth graders gathered together for a hike to the Proctor Cabin. Originally constructed in the 1930s by Roland Burbank's student work crews during the Great Depression, the Cabin was rebuilt in 1989 by faculty who were committed to the idea that Proctor's students should spend time connecting to nature. This annual three mile round trip hike during peak foliage serves a myriad of purposes for the ninth grade class, not the least of which is continuing our commitment to our students understanding the remarkable resource that is our woodlands. As Woodlands Manager and Forestry Teacher Laura Ostrowsky (above) discussed the variety of uses of the land on which Proctor sits, we could see little taproots of a sense of place developing within our students.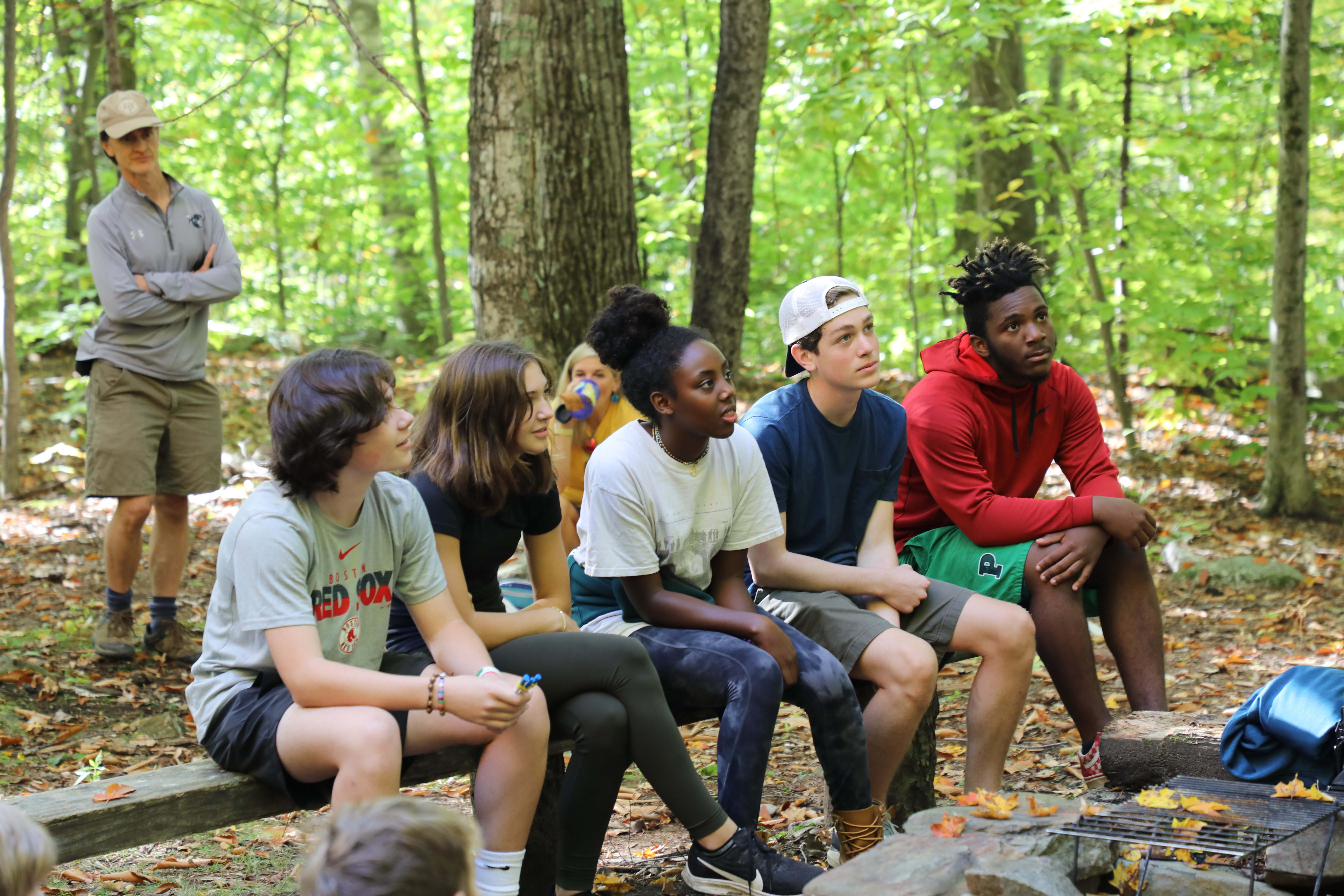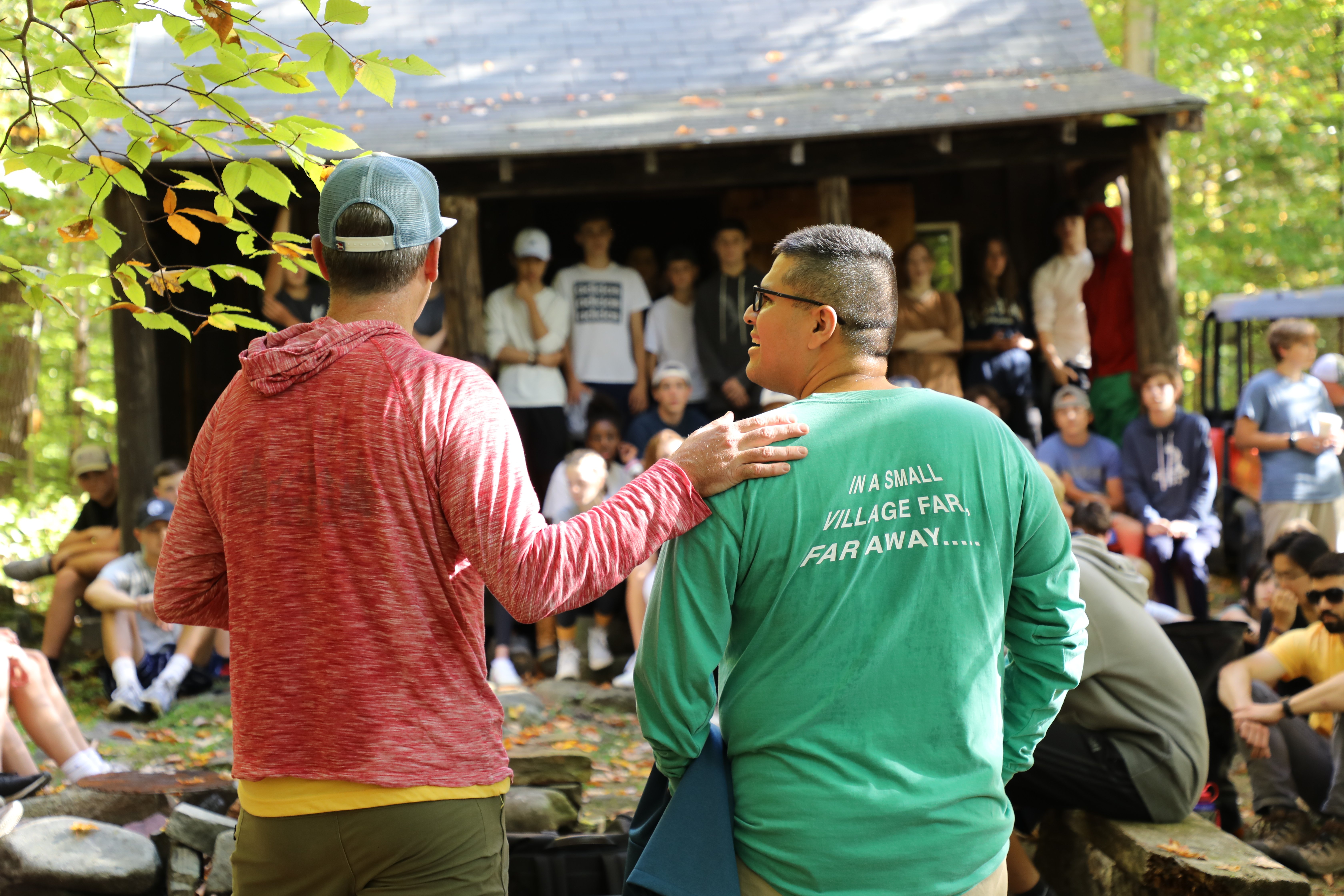 Visiting educator John Around Him followed Laura's conversation with students as he shared his perspective as a long time friend of Proctor. John's father first came to Proctor to teach in the mid-1980s and his family was instrumental in developing Proctor's early Native American Program and has sustained Proctor's connection to the Pine Ridge community in South Dakota through annual visits to Proctor. Acknowledging the ancestral Abenaki and Penacook land on which Proctor stands, John shared the importance of living in relationship with each other and the natural world. We are all connected, and when we are able to live in harmony with other living beings, valuing our differences, supporting our uniqueness, we ensure the soil of our community remains ideal for the formation of roots.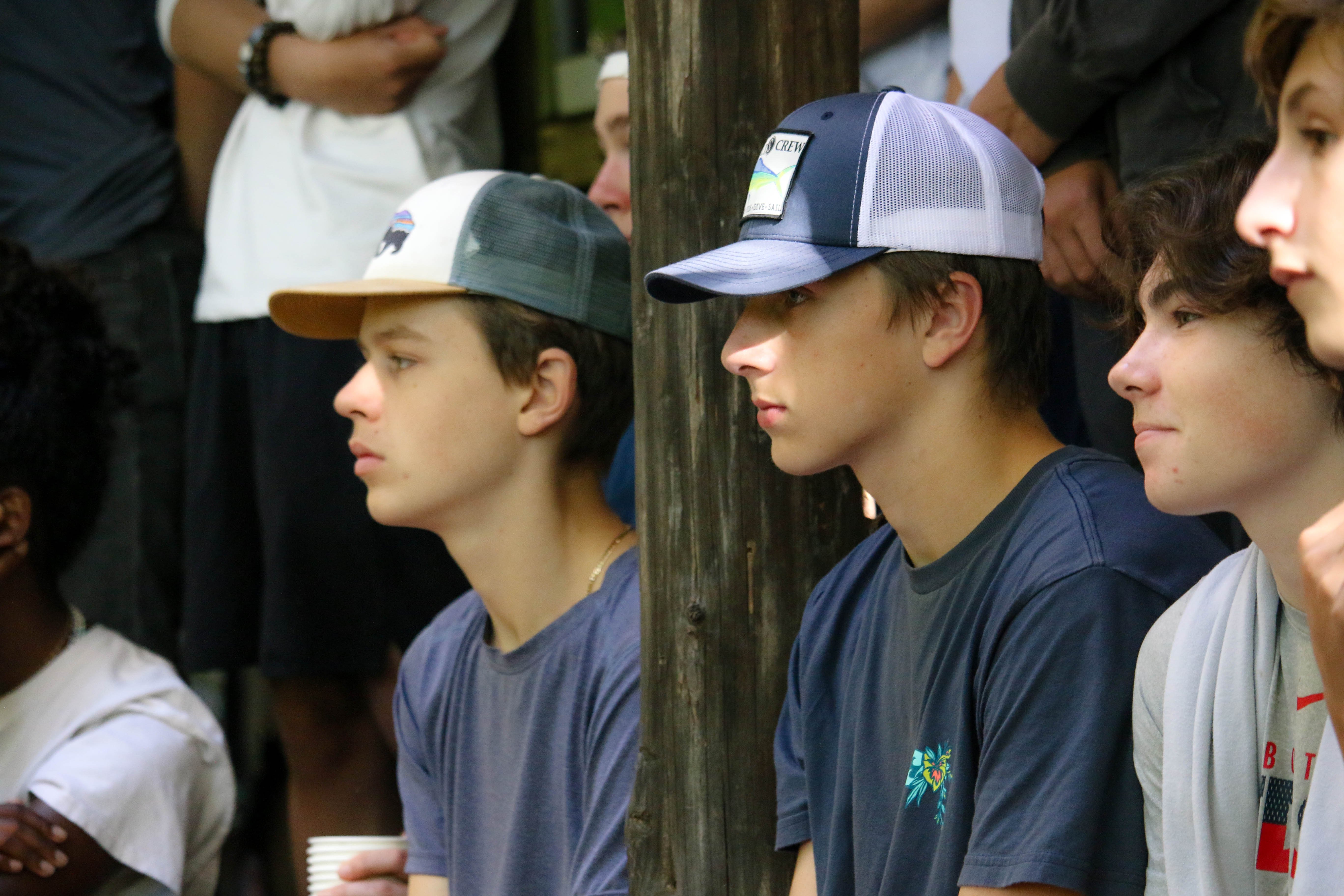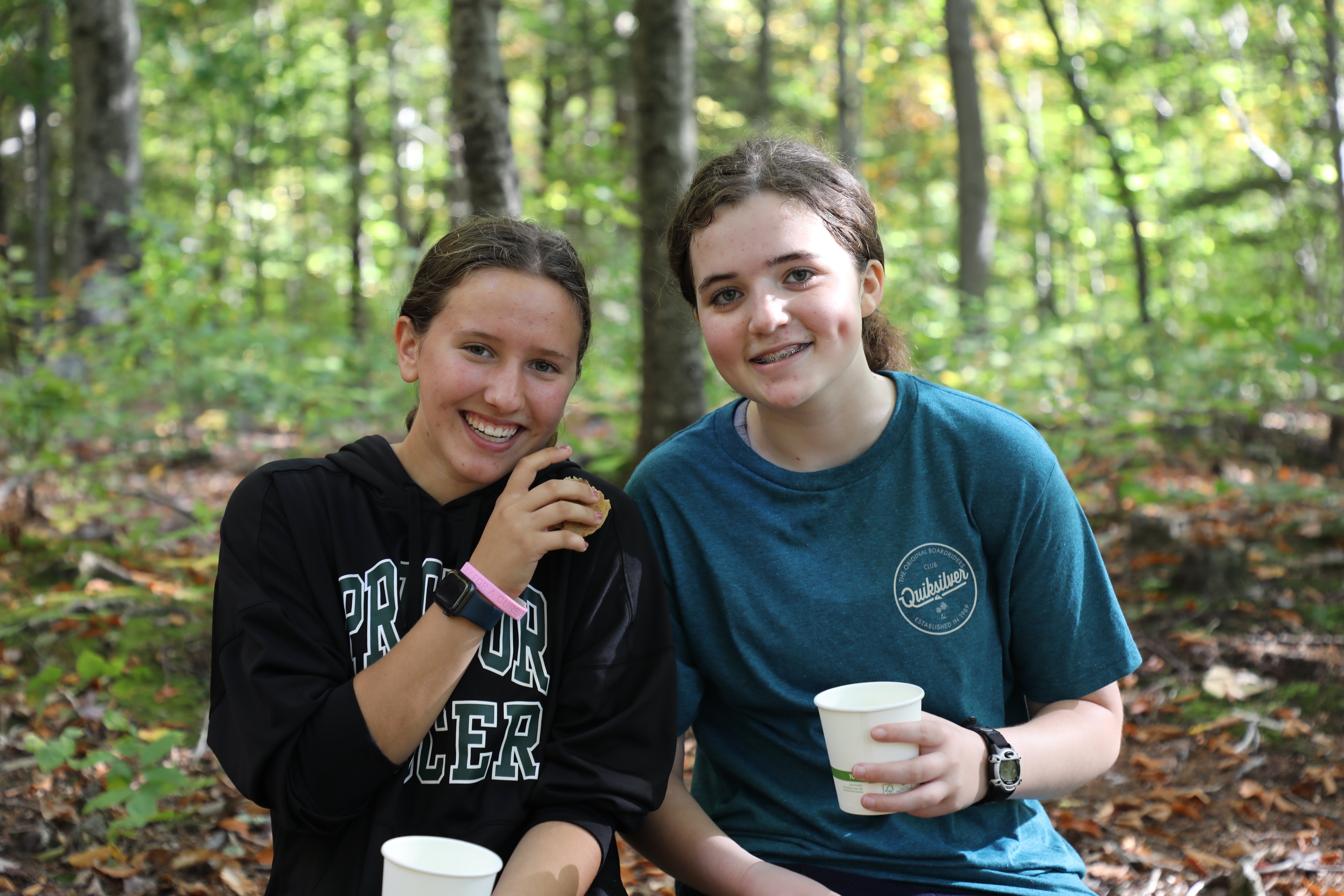 The Class of 2025 will imperfectly navigate the maze that is adolescence over the next four years, but will emerge as resilient saplings ready for their post-Proctor life. The shallow roots of their 9th grade year will strengthen, deepen, and become interwoven with others in the Proctor network over time. Our hope is they will be able to withstand the droughts and floods and high winds of life because of the deep roots that will steady them. And just like the mighty oaks that stand tall throughout Proctor's Woodlands, they will annually bear fruit that will grow into the next generation of young people looking to find their home within the fertile, nutrient-rich soil that is the Proctor community.