At high schools across the country, the final games of the fall athletic season often occur between the fiercest of rivals. Many of these rivalries date back well over a hundred years, evolving over time, but always keeping at the core a mutual respect and healthy competitiveness with the other school. Such is the Proctor // Holderness rivalry.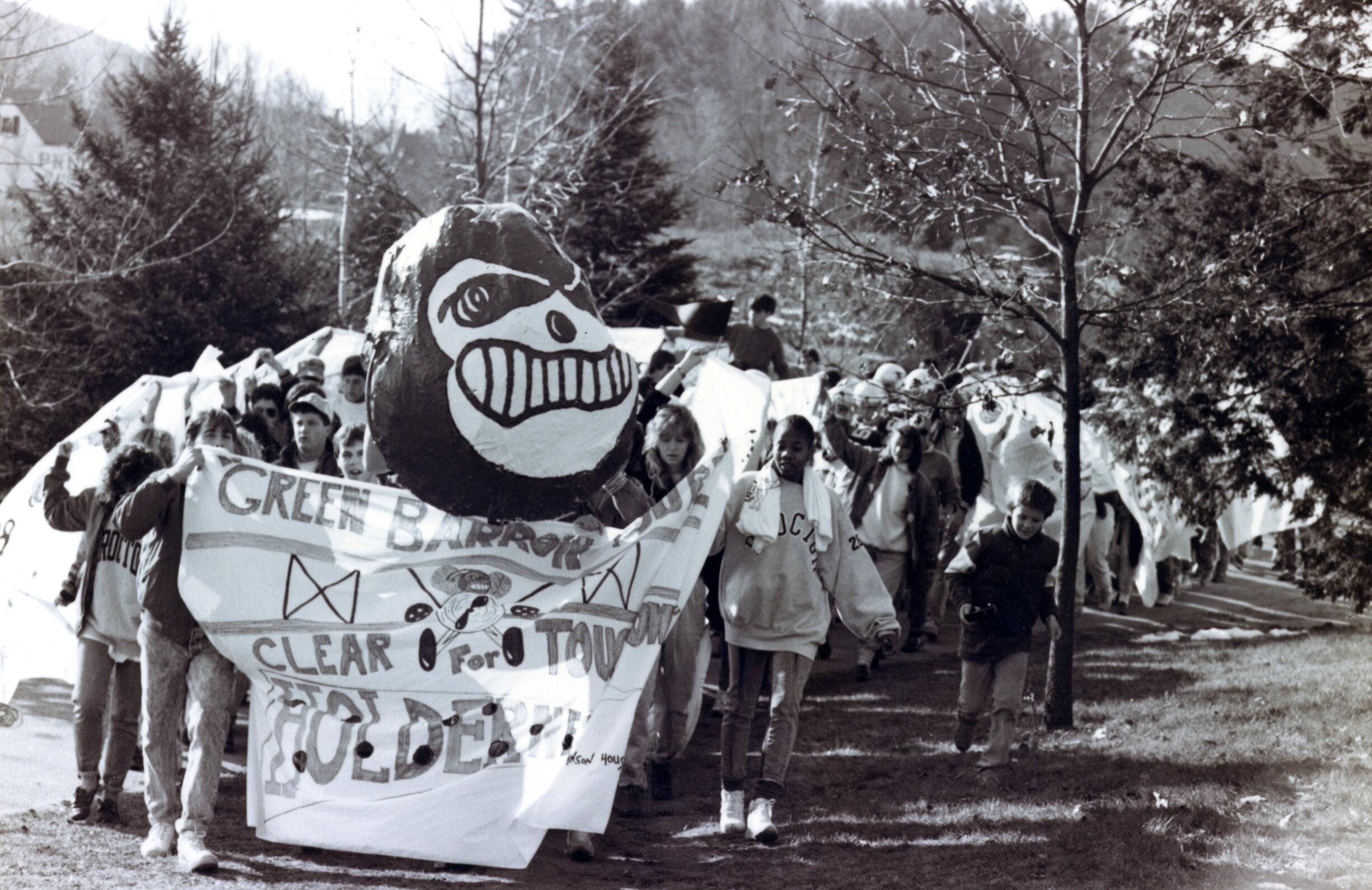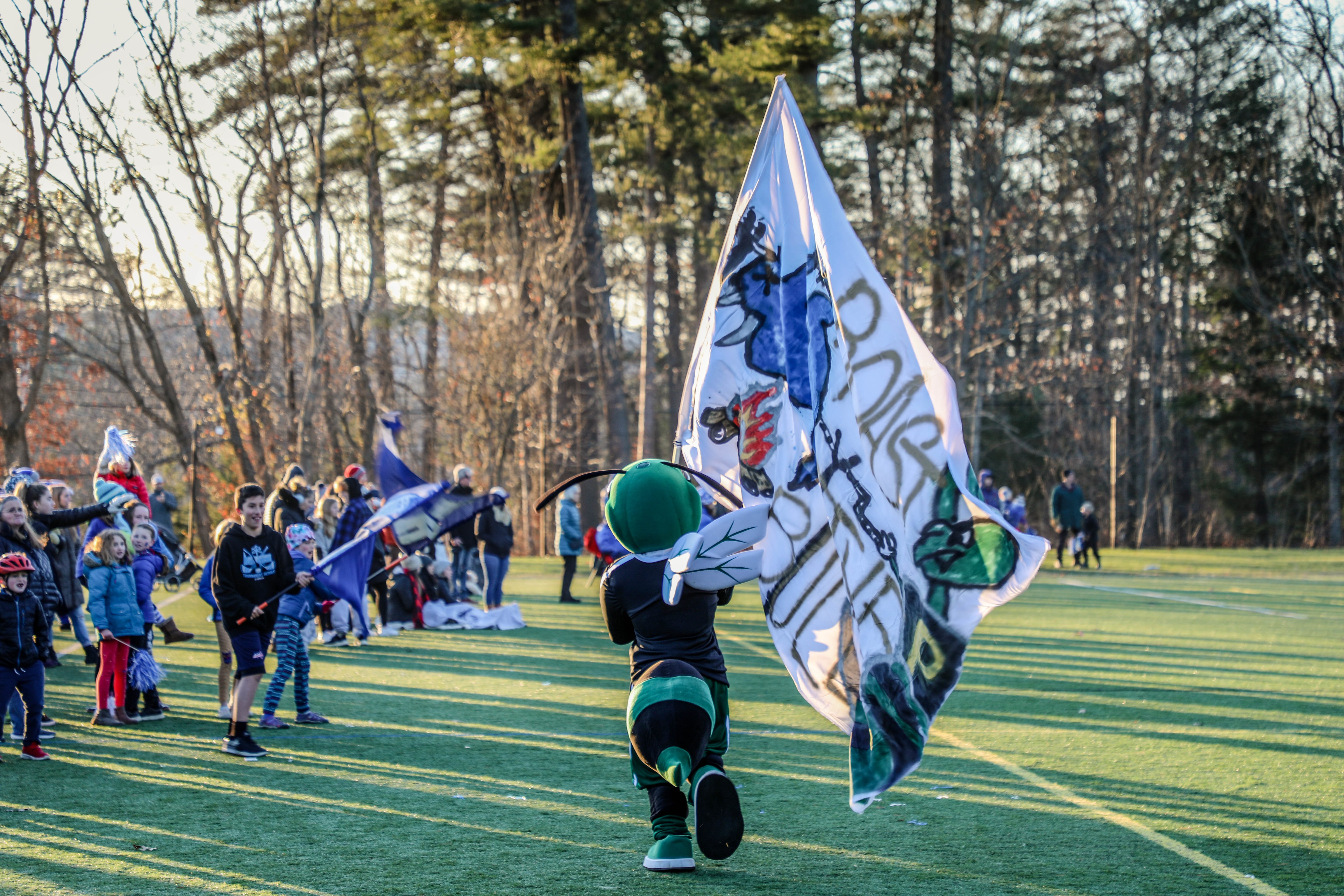 Proctor and Holderness first competed in the early 1900s (maybe earlier, we're not entirely sure), and throughout the 1960s, 1970s, and 1980s, the rivalry grew into an all-school event centered around the final football game of the season held during the second Saturday in November. Banner competitions, pranks against the other school, and well choreographed ploys to distract the opponent became commonplace. In the late 1990s, Holderness Day was suspended for a year as our football team struggled to compete with Holderness, and a mutual desire to press "pause" on the culminating game led to Holderness adopting Tabor Day as a replacement.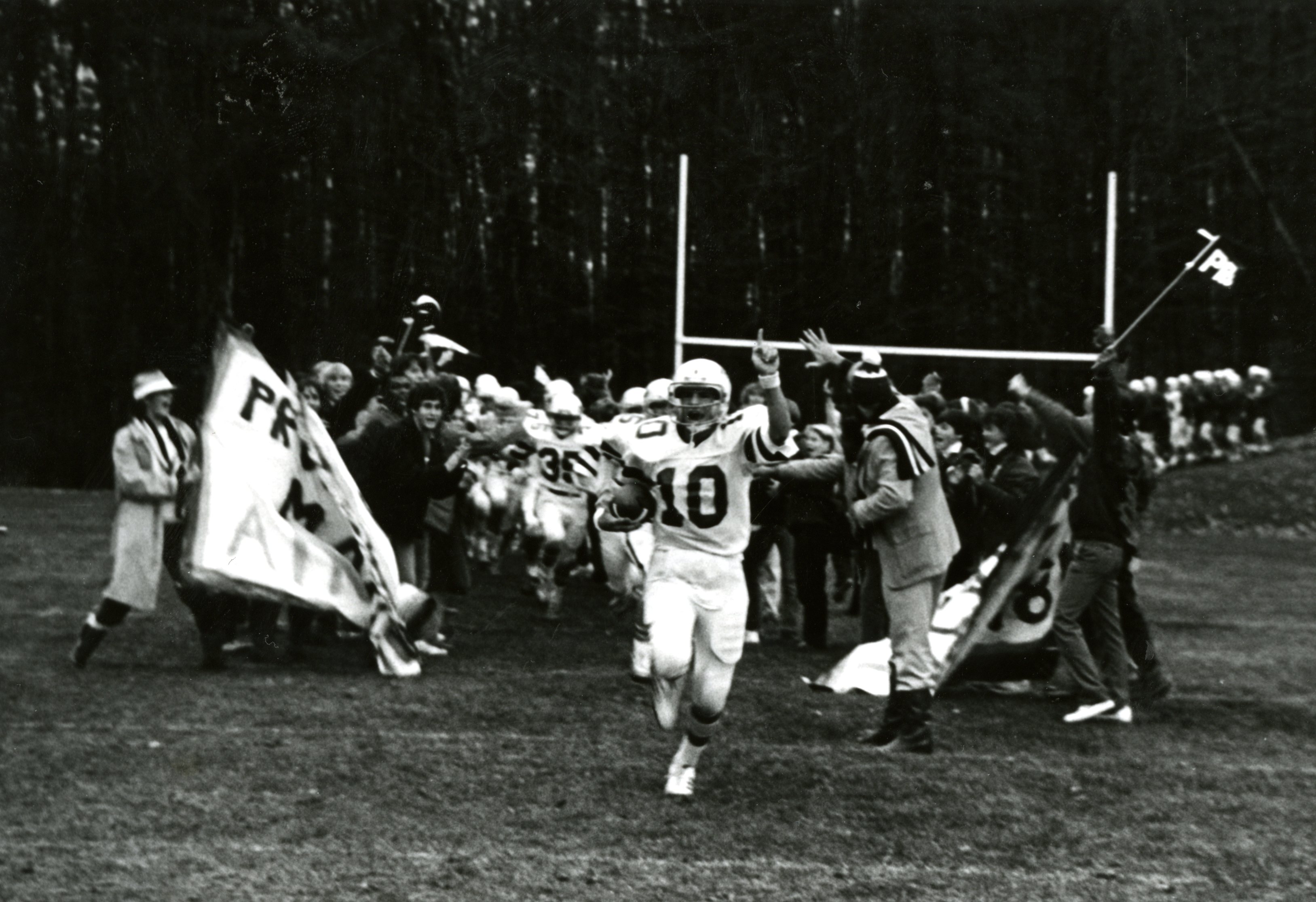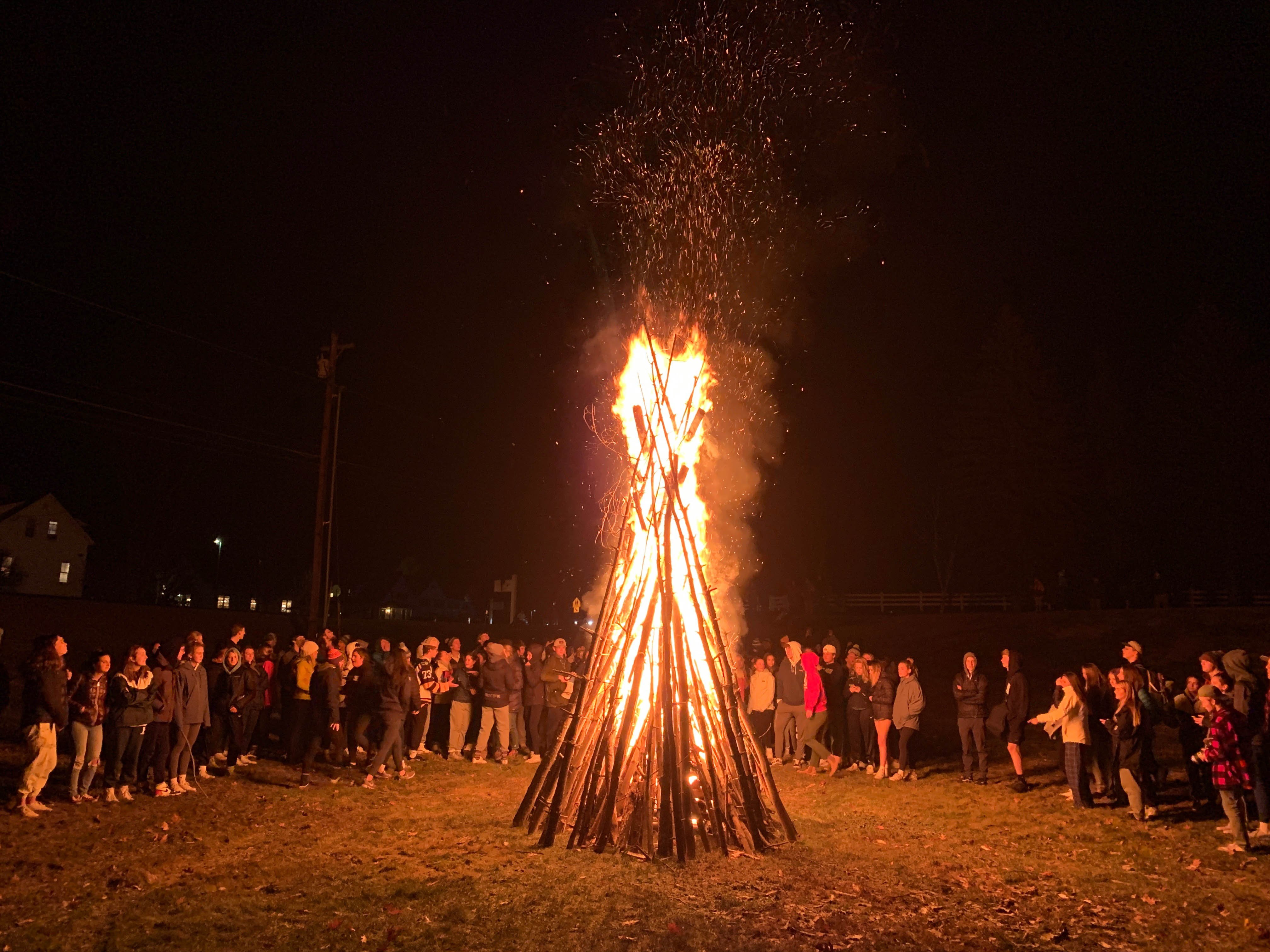 Life went on at Proctor, without a defining moment to end the term, until in 2017 Proctor Athletic Director Gregor Makechnie '90 and former Holderness Athletic Director Rick Eccleston (son of longtime Proctor faculty member Tom Eccleston) committed to reigniting the rivalry. Holderness no longer fields an eleven-person football team, but the scoring structure allows every team to take part in the competition. A JV soccer win counts as much as a varsity field hockey win. Proctor won the competition in 2017, however, Holderness took home back-to-back victories in 2018 and 2019. We missed out on this tradition in 2020, but the Hornets reclaimed The Granite trophy last fall. We are excited to carry on the tradition this year hosting all of the Holderness community on Saturday for games and races.
Rivalries are about so much more than just two teams competing on the athletic field. They are about community, about support, about joining alongside each other. Our end of term art performances and art show are wrapped into Holderness Weekend intentionally because these events bring us together in much the same way as athletic contests. They showcase the hard work, commitment, dedication, and vulnerability required of performance. They provide an opportunity to cheer, to acknowledge, to recognize others for that to which they have committed their time and energy.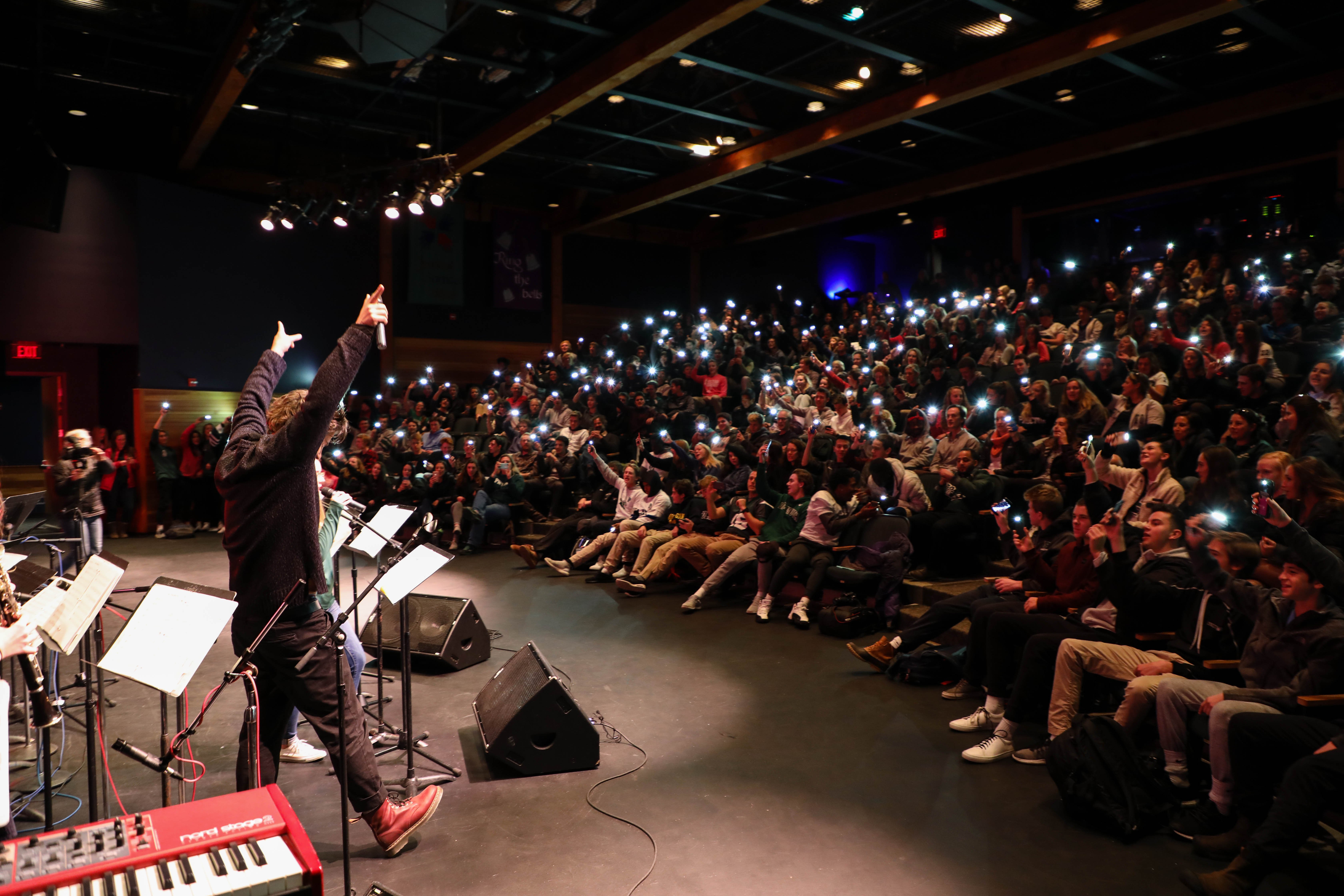 Proctor is defined by our commitment to community, a community that buoys us through difficult times, empowers us to share our passions without fear of judgement, and allows us to share the joy of victory. This is what Holderness Weekend is all about: celebrating that one word that will always be at the heart of Proctor: TOGETHER.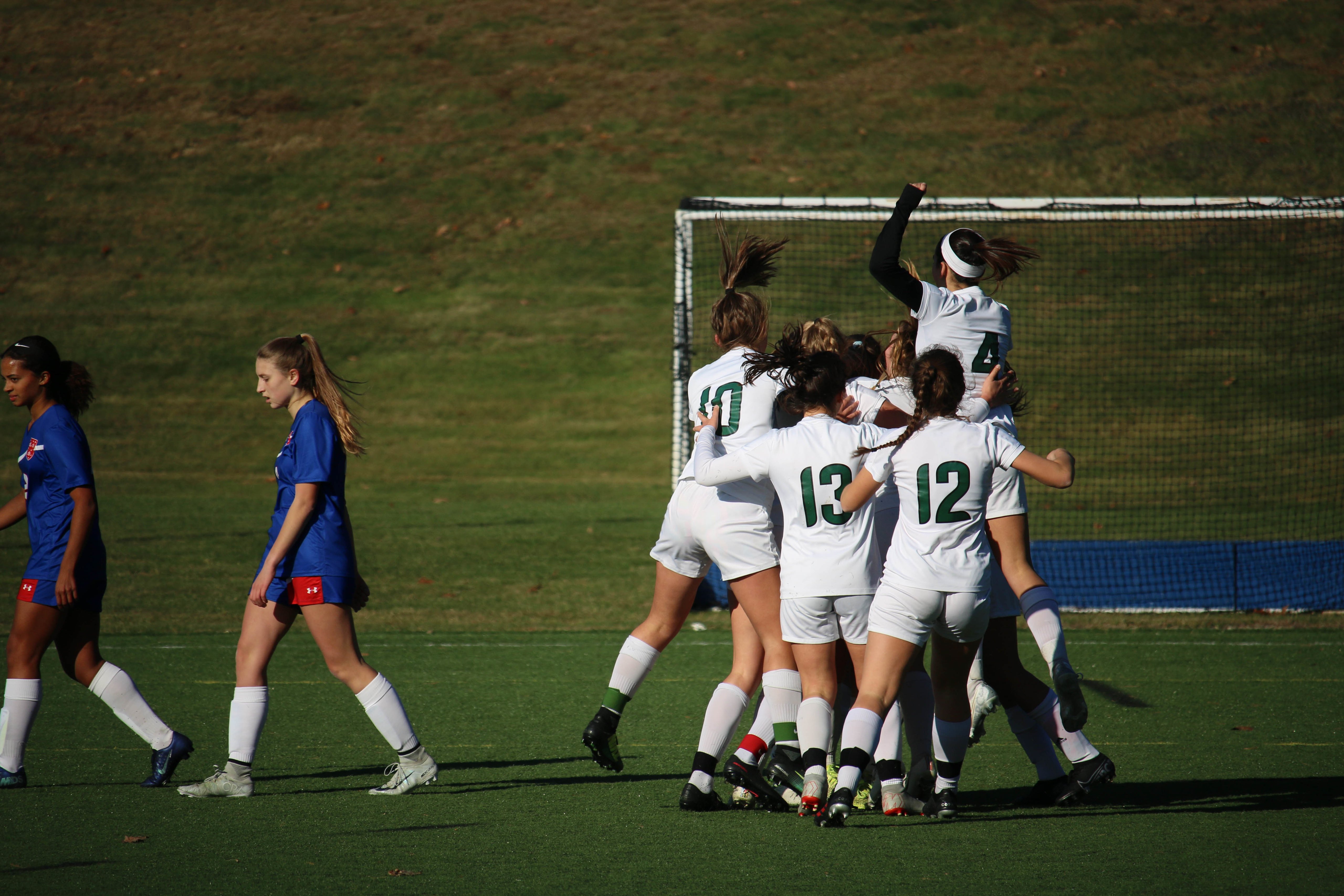 Holderness Weekend Schedule
Friday November 11
Art Show 6:00 PM
Jazz/Rock Performance 7:00 PM
Saturday November 12 - All Contests at Proctor
Varsity Field Hockey 1:00 PM
Mountain Biking 2:00 PM
Boys JV Soccer 2:00 PM
Girls' JV Soccer 2:00 PM
JV Field Hockey 2:30 PM
Boys Varsity Soccer 2:30 PM
Girls Varsity Soccer 4:30 PM
Non-Holderness Competitions
XC Running at NEPSAC Championships 1:30 PM
Varsity Football at Hamden Hall School 1:30 PM
*All home games and performances will be broadcast on the Proctor Broadcasting Network linked below.