Since 1848, Proctor has transformed the lives of generations of young people. Whether it was through an off-campus program like Mountain Classroom, on a playing field, or a casual conversation with a trusted advisor on the way to a meal, the educational experience Proctor offers lasts a lifetime. Today, we embark on the 1848 Giving Challenge: 18 hours and 48 minutes dedicated to supporting a school that has and will continue to transform lives.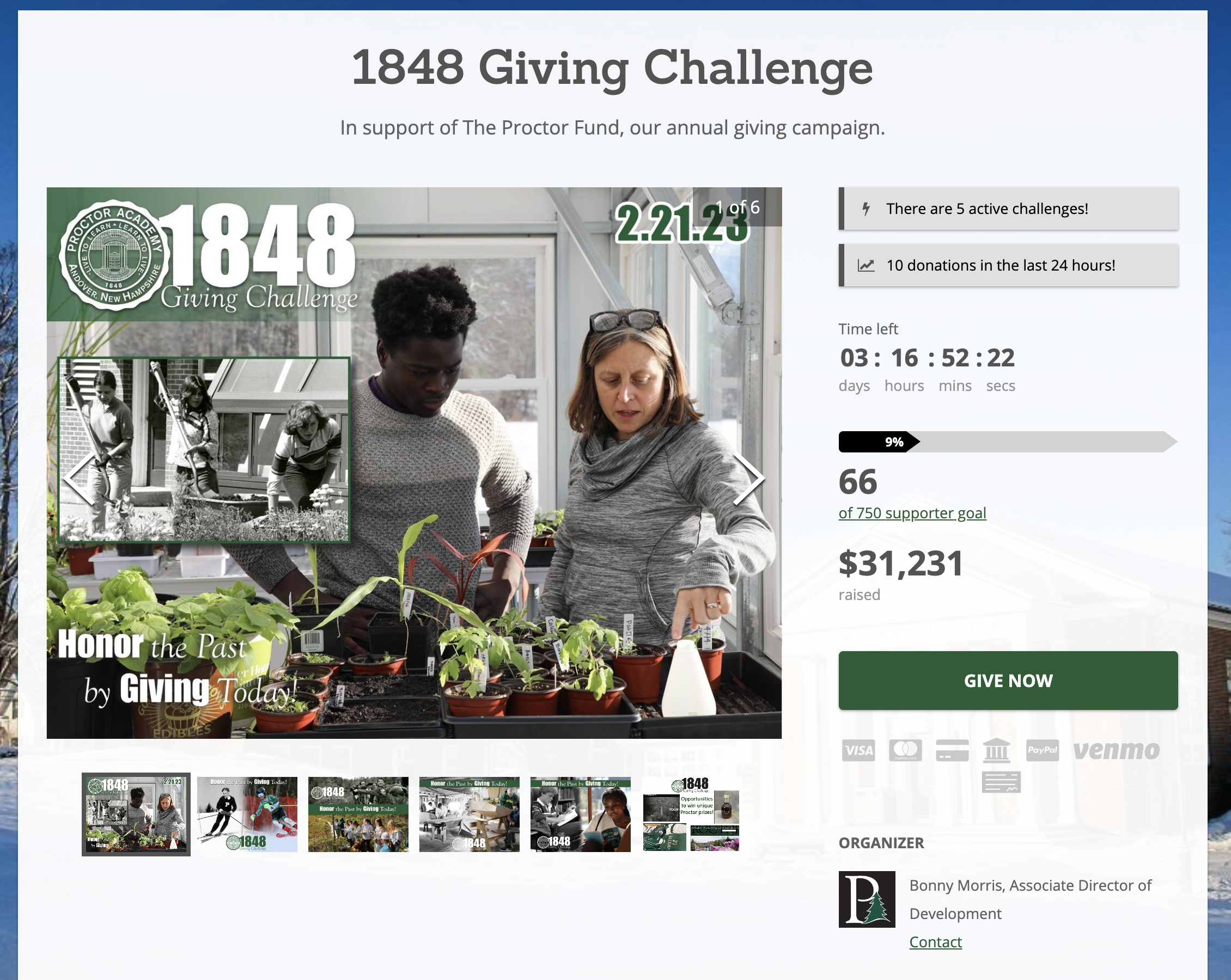 As a 501(c)(3) non-profit organization, Proctor Academy relies on the support of generous donors each year in order to offer the breadth of programs that distinguish Proctor as a leader in experiential learning, integrated academic support, and transformative off-campus programs. Underlying each of these programmatic differentiators is a community of faculty and staff dedicated to the individual growth of each of Proctor's 380 students.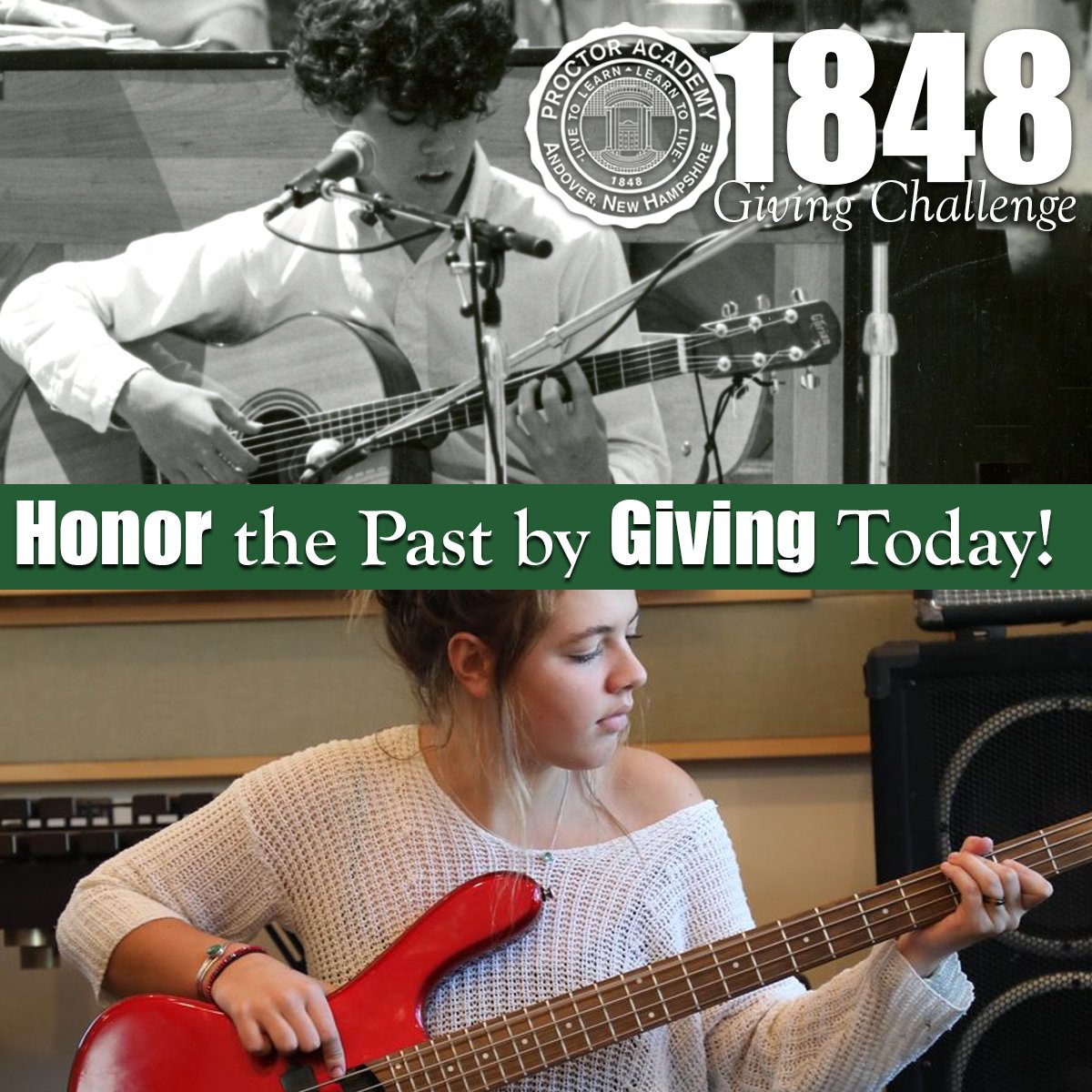 We believe our educational model is the best there is, but it requires on-going support of generous donors. Today we rally behind our mission and challenge alumni, parents, current students, and employees to show their support for Proctor by participating in the 1848 Giving Challenge.
So jump in with us and support Proctor during the 1848 Giving Challenge by clicking the link below. See which alumni classes (and parent classes!) are in the lead for most gifts given, join in some great giveaways, and help us make a difference in the lives of our students and those students yet to come.