One of the greatest benefits of being a teacher is the opportunity for professional development available throughout the year. Here are some quick highlights of professional development opportunities enjoyed by Proctor faculty and staff over the past year:
Jon Beard and Ilyena Kozain '10 - Proctor in Yunnan
While Jon and Ilyena '10 were group leaders for this summer's Proctor in Yunnan trip, their journey to Shangri-La left as big an impact on them as it did their students. Jon notes, "Developing relationships with homestay families is at the heart of this program, and is the way we are able to push kids out of their comfort zones and into an area where we know learning about culture, families, and life in China will take over." Students earned a full year of Mandarin credit during the month long program (more than 80 hours of Mandarin instruction), while traveling through Yunnan province and being immersed in Chinese culture. Read more about Jon and Ilyena's time in China on their blog!
Erik Cole-Johnson, Kyle Connolly, and Erikka Adams - Guatemala Summer Service Trip
For the fourth year, Proctor sponsored a summer service learning trip to Guatemala. Led by Erik, Kyle, and Erikka, the group spent a week in La Limonade working with schools and an orphanage before reconnecting with a Proctor alum Mario Triay in Guatemala City. The final segment of the trip was spent living with local host families and spending the days working with the Instituto Meso-Americano de Permacultura in the local indigenous community of Chukmuk which had been displaced by a natural disaster in 2010. Read more about Erik, Kyle, and Erikka's adventures on the group's blog!

David Fleming - Painting Wyoming
One of this year's recipients of Proctor's Summer Enrichment grant, David Fleming made good on a standing invitation from a high school friend he hadn't seen in 33 years to visit and paint at his cattle ranch outside Cody, Wyoming. David spent the month painting and working on the cattle ranch, leaving a self-proclaimed 'legit cowboy'. Over his 28 days in Wyoming, he completed 39 plein air paintings that will populate galleries in New Mexico, Las Vegas, and Cody. During his time in Wyoming, David was approached by the Whitney Western Art Museum and they purchased one of his paintings, a remarkable accomplishment. You can view more of David's artwork at www.davidflemingart.com and can see the work of his students on European Art Classroom here!

Timbah Bell and Coco Loehr '07: Wilderness First Aid Instructor Course
Mountain Classroom instructors, Coco Loehr and Timbah Bell, spent a week in August in Madison, NH at the SOLO campus pursuing certification as Wilderness First Aid (WFA) instructors. Their time was filled with preparing lesson plans on medical topics, discussing educational theory, and exploring the Saco River and lakes around North Conway. For classmates they were treated to a cast of colorful characters from all walks of life. They got to make friends with a paramedic from West Virginia, a UNE professor, a climbing guide, and Navy SERE instructors, among other wonderful individuals. And now, Mountain Classroom students can look forward to receiving WFA & CPR certifications as a part of their time on the road with Coco and Timbah.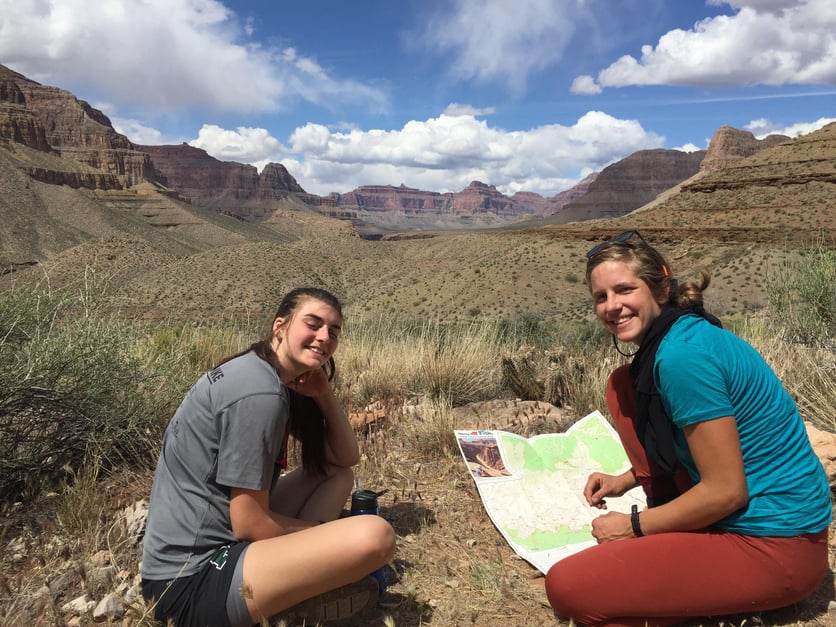 Coco Loehr '07: NOLS Course
Coco shared thoughts on her professional development over the past year, "Last summer, Proctor gave me the opportunity to take a NOLS instructor course. The 35 day backpacking and climbing course in the Wind River Range in Wyoming brought students of all different backgrounds together to hone our risk management, leadership, and teaching skills. Practicing these skills as a student with coaching from highly skilled instructors was invaluable learning for me as a mountain classroom instructor. After taking the course last summer, NOLS hired me as an instructor and I just finished instructing my first course. Working with new students and in a new environment allowed me to gain perspective on my role as a Mountain Classroom instructor at Proctor. I am so grateful to Proctor for valuing my growth as an educator!"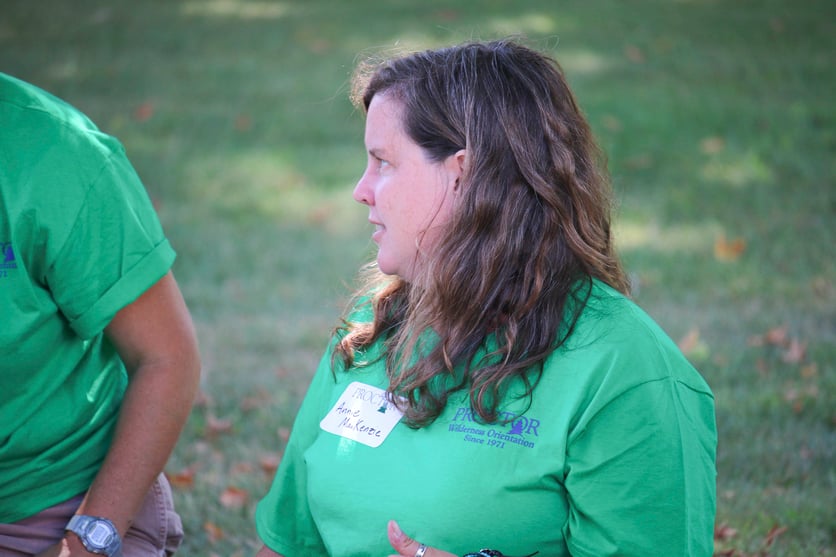 Annie Mackenzie: Learning and the Brain
Annie reflects on her participation in The Learning and the Brain Conference series over the past year, "The Learning and the Brain conferences affirm what we are doing at Proctor. Several of the workshops inspired and informed me, but for the most part the workshops reaffirm our educational model. I always come back feeling energized and recharged. I love connecting with other educators too. When we do professional development in Learning Skills, we also present to our colleagues at a department meeting. It forces me to evaluate and synthesize the material into meaningful snippets that can be useful for other teachers, thereby solidifying my understanding. I love having the opportunity to learn. I think it is important for all teachers to be students, so we are reminded what being on the other side of the classroom feels like. I am truly grateful that Proctor values continued education for its teachers."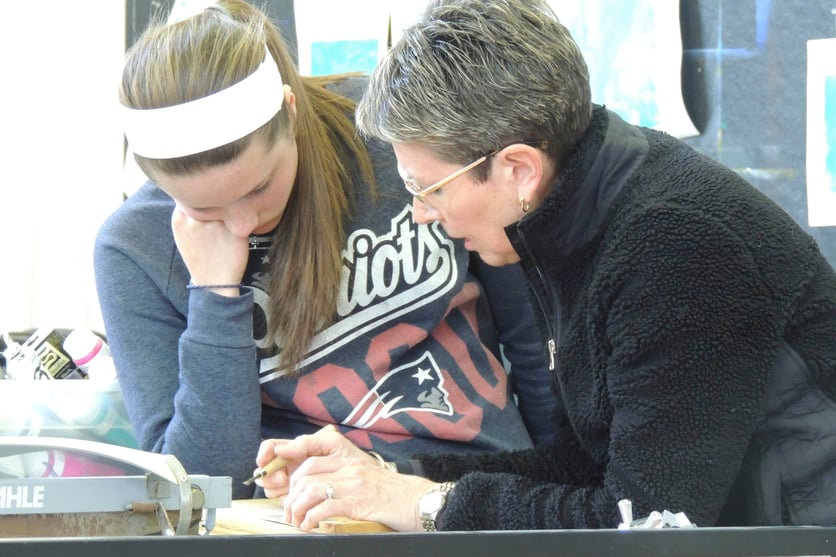 Valerie Ferris: ADHD Coaching
Valerie shares the following on her professional development opportunities, "I feel fortunate to be a part of an educational community that encourages the teachers to take part in professional development to enable them to be their personal best. I have taken part in a number of courses that have helped my teaching directly, including summer courses at the Landmark School and completing my certificate through U.N.H. for Coaching Children and Teens with ADHD. Although I have used many learning strategies to help my students in the past, these professional development courses have offered me alternative methods to achieve goals with my students. As each student is different, with individual challenges and needs, I become better equipped to meet those needs."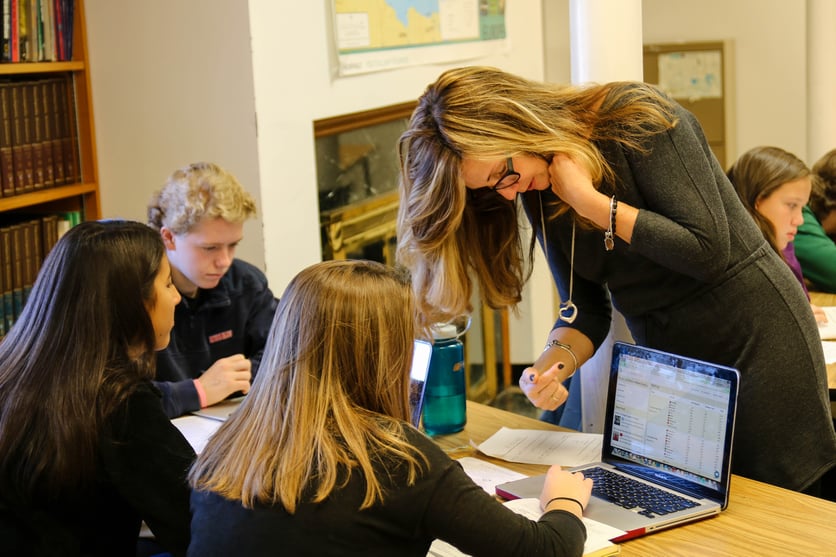 Fiona Mills and Linda Sargent: Project Based Learning
Fiona shared the following thoughts on her professional development this year, "Learning Specialist Linda Sargent P'13, P'14 and I attended a Project-Based Learning 101 conference sponsored by the Buck Institute of Education in Marin County, CA, on August 3-5. It was a terrific experience as it was completely hands on and dedicated to assisting teachers in creating a project-based unit for a chosen course/discipline. Linda and I collaborated on the first unit of my Psychology course centered on students learning the various fields within the discipline, as well as the modes of inquiry utilized by psychologists. I returned armed with many tools and feel confident about integrating PBL into my courses this year. I look forward to sharing my findings with the Proctor community."