Campus is quiet, for the moment. No bikes or skateboards zooming down pathways. No laughter or chatter as students pass between classes. No rushing off to our next meeting, assembly, or practice. Faculty have plenty of grading to do as we wrap up Fall Term assessments, but we take a collective deep breath this week as we celebrate Thanksgiving with family and friends.
In the midst of the chaos of boarding school life, we rarely take the opportunity to share our appreciation for the work of our colleagues to our left and right. We rely on each other so heavily in this work environment that we often take each other's talents, patience, and skill sets for granted. In today's blog, students, faculty, and staff share anonymous notes of appreciation for those they appreciate. We encourage you to take time out of your busy life to do the same for those in your life. Happy Thanksgiving from Proctor!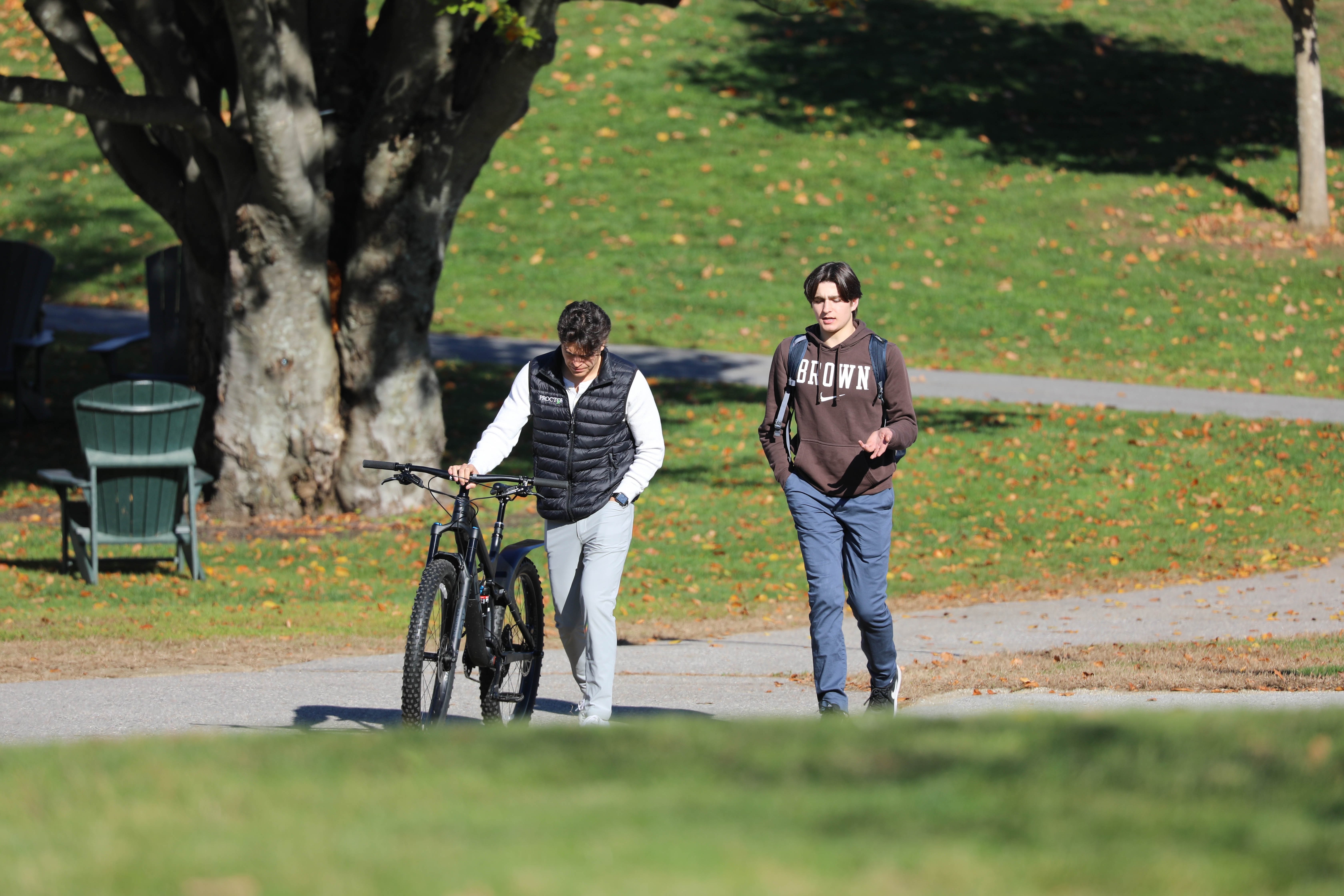 Big time thank you to Doreen Taylor for all that she has brought to the Student Life Office.
I am truly grateful for my friends because they make school so much fun, and are always there for me
Karin— for always helping with kids who need some extra love and guidance. You are amazing! Shared with gratitude.
Thank you Proctor! This is a community made up of love, support, kind. Lucky to be here and work with such an amazing team! Thank you for all that support, caring about me during my hard time! Really grateful!
Thank you to Lindsey and Mel for being such great dorm parents to the Cortland girls. You are both amazing!!
I am grateful for Vanessa. She is a great manager of the operations team.
I'm thankful for Barb and the entire dining staff, for their tireless work to prepare and serve delicious meals every day!
Megan Hardie—such gratitude for your words of wisdom and being a woman of action on behalf of our students.
So much gratitude for Barb and her dining services crew!! You are all so talented and you all work so hard to take care of us. Happy Thanksgiving!
So thankful for Diane and her tireless crew for taking such good care of all of our spaces. Happy happy thanksgiving!
THANK YOU, BECKY WALSH!!!!
Debbie Krebs is amazing! She stepped up in a huge way for the art department by making all of our labels for the art show. Thank you Debbie for always being willing to help with a smile and kind words.
Alicia Barry. Thank you for your fabulous energy and wisdom beyond your years.
Diane Benson- continues to show up every single day and is ALWAYS nice and helpful. We love you!
Karl- you are simply the best!! Thank you for your understanding and support
Dara- where would we be without rice at lunch?! And your salmon platters with perfectly cut cucumbers make me so happy.
Alex- thank you for organizing the chaos of the mail room for all of us!
Karl- the laughs are needed. Thank you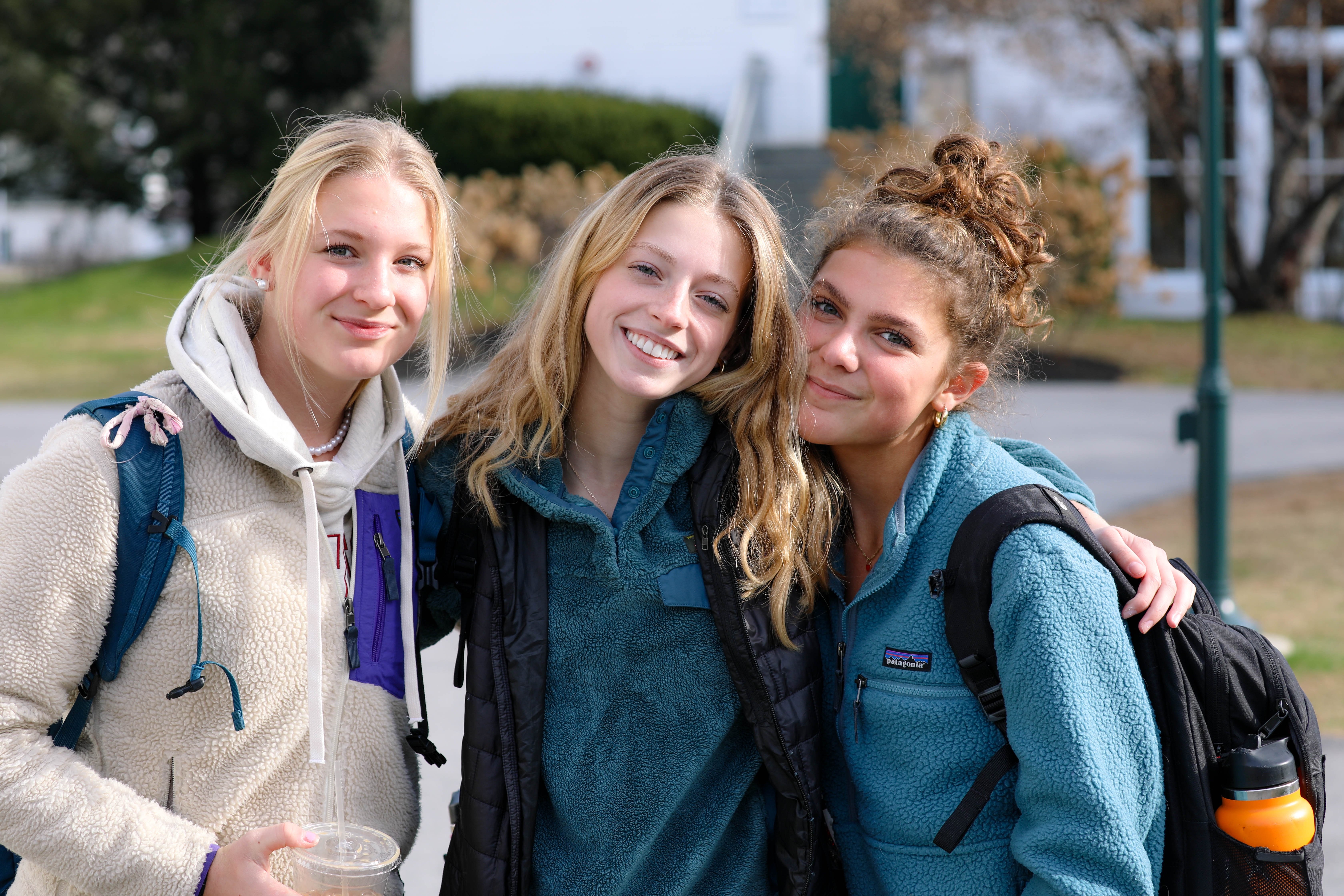 Greg Allen- the JVFH team thanks you for the wooden obstacles you made for us!
Raz- thank you thank you thank you. Your work with students...so needed and so appreciated.
JB!!! Thank you for being the poet, the wise man, the caring and compassionate one!
Terry- Carriage thanks you so very much! We love having you on the dorm team <3
Allenby's- your endless devotion to the community to share our experience with the world. You are amazing at it, always kind and always get the job done!
Anjela- daily hugs, tarter sauce, always thinking about others and their needs and wants- love you, keep up the great work!
Trish- thank you for your tireless effort behind the scenes- moving goals, setting up fields, organizing equipment, etc. You are a gem.
Emily Shedd- bread, bread, yummy food, attention to detail, did I mention bread?... Love you!
Caleb- Thank you for doing such a great job. It is obvious that you enjoy it, and care deeply.
The Operations Teams have worked tirelessly and understaffed to ensure the community is well cared for.
Our Advancement Team is superb at communicating the wonderfulness of Proctor and raising funds to support the many things that tuition alone cannot.
I am very grateful for my advisor Jen Summers!
SOSA I LOVE YOU I AM SO GLAD YOU ARE HERE!!!!!!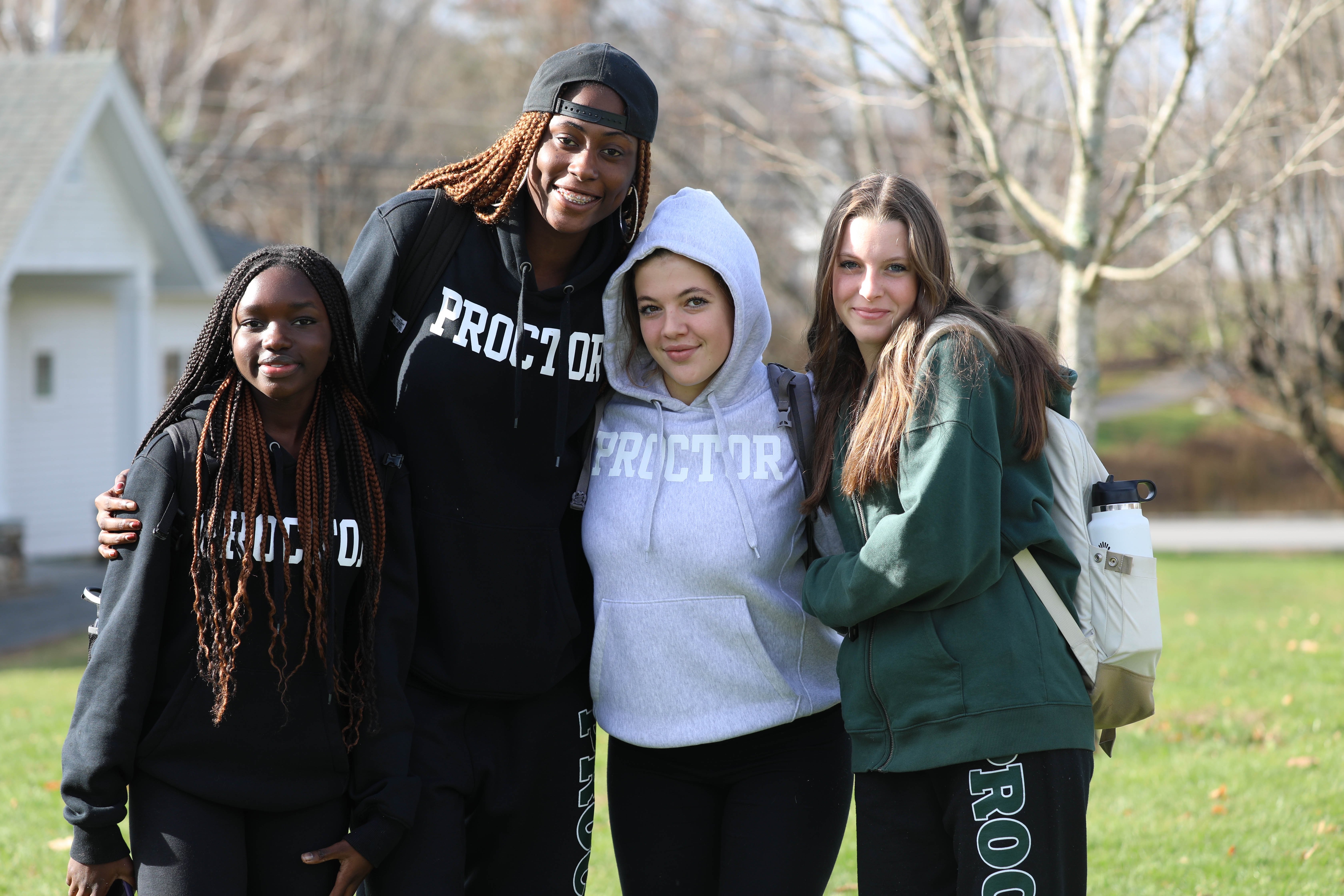 I so appreciate Scott Allenby, the original juggler of many large tasks at once - he manages chainsaws, flaming strategic visioning, & a steady flow of small crises that he handles w/ aplomb.
Alicia Barry - I love my sweet advisor!! She does so much for our crazy advisory, and we love her so much for it!! LOVE YOU.
Lindsay Brown, she is one of the kindest humans ever she does so much for everyone, she is the best dorm mom ever! She deserves so much WE LOVE YOU!!
MEL MANESS, thank you so much for everything you can do!! we love so so much, best dorm mom, teacher, human being ever. WE LOVE YOU!!
Thank you to Christine Piquette for all that you do!
Thank you to the maintenance team for their continued work to keep this place running.
James, Seth, Ellen, Ben and Ebby. Thank you for your tireless work this fall as you helped to bring a new building online while battling significant technology/server issues.
I appreciate Alex (at the bookstore) because she is very nice and good at her job.
Karin, thank you for your thoughtful, caring leadership.
Geoff, Shauna, Bill, Jen, Starr, Molly, Alan, Ross, and Megan; thank you for the leadership and work you put into our academic departments!
Heidi and Rosanna, thank you for creating a positive, inclusive, welcoming learning environment in the library.
Wells Mcdonals - thank you for being there for me, u r actually so funny and i love hanging out with u cause ur energy is just so nice
Lynne - Thank you so much, for everything
Claire Sargent - you always make me laugh, I love just chatting
Caleb, Barbara, Dara, Anjela, thanks for your amazing work in the Dining Hall!
I am thankful for the blonde woman who cleans the locker rooms every morning. I don't know her name but for the past four years I have greeted her every day and she is the kindest woman. I want her to know that I really appreciate all of her work and that I love seeing her every day.
Lauren, thank you for supporting our LS students!
Ross, thank you for your great work with our program in Spain and leadership of the WL Department.
I'm so grateful For the dining hall! They are absolutely amazing!!
I'm so grateful for Becky Walsh! She's the keeper of all the knowledge on athletics.
I'm so thankful for Jill Jones Grotnes, she's an amazing human being.
I'm grateful for the athletics department!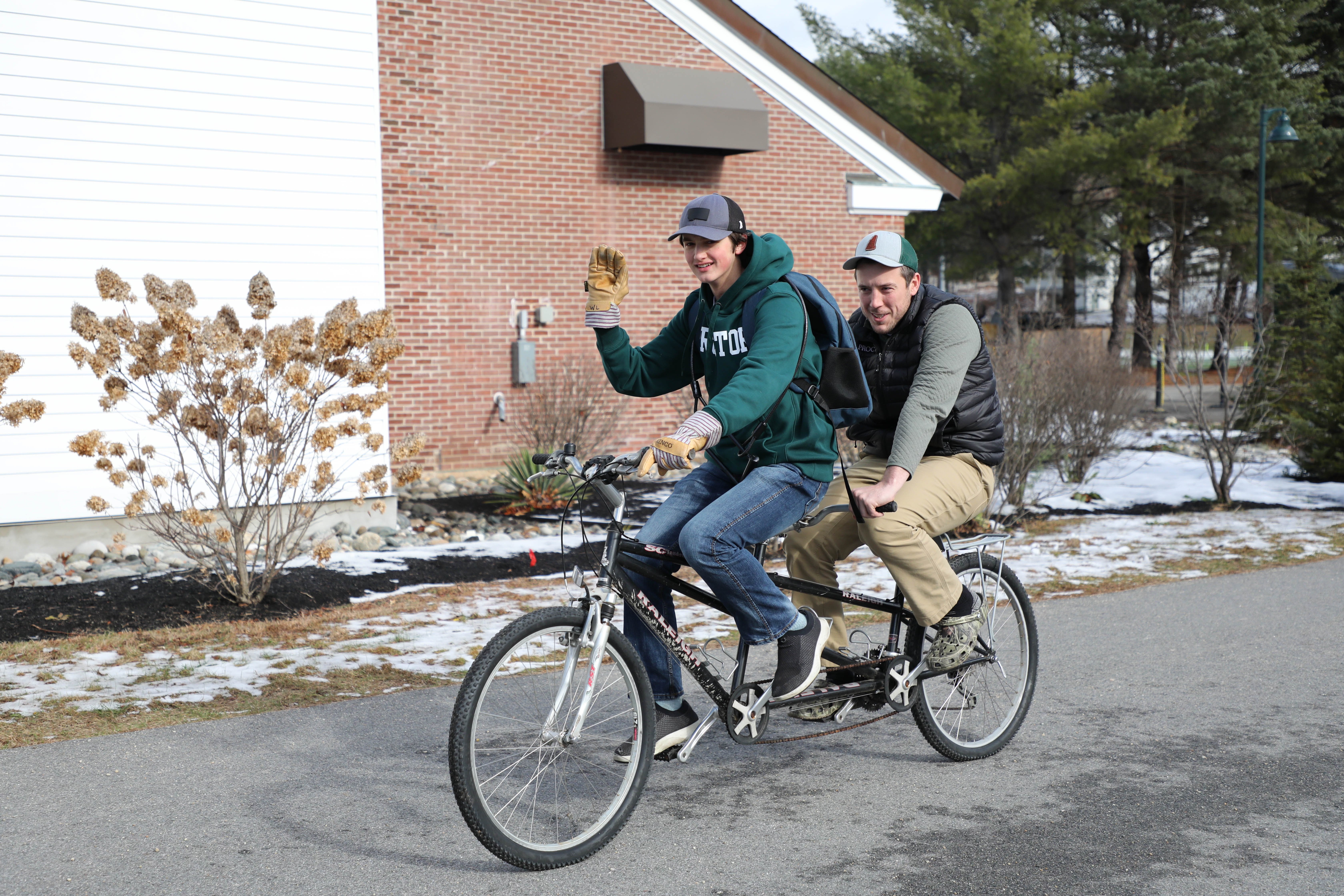 I'm beyond grateful to maintenance for everything they do every day! They are the best!!
Huge thanks to Jane for her work cleaning our Science classrooms!
As a faculty member I am endlessly thankful for the stewardship of Karl Methven as Dean of Faculty. I believe that he brings out the best in us because we can trust that he sees us, knows us, and deeply values our efforts and talents. He extends to us as much flexibility as he can to allow us to contribute to the school according to our passions, while doing what we need to stay individually healthy. I always feel that I owe the school high standards of effort and integrity, just to stay in Karl's league.
As a faculty member I am so thankful to have Megan Hardie helping the community with wellness. When I need to better understand where kids are coming from, what they wrestle with and what they need support or understanding with, she is my go-to person. Her depth of caring and insight make her a treasure for our community.
I am thankful for the many students who come to my class with positive energy, ready to make the work fun. Many of these students work hard every night to be ready for class, yet still show up with energy to contribute.
I'm grateful for Elibet for making class enjoyable.
I am thankful for Lindsay Brown. She helped set up my exam schedule and made me feel much more confident in myself when it came time for exams. She is so positive and thoughtful and we are so lucky to have her.
I appreciate walking into my beautiful office each day and the attention it gets from the housekeeping staff and the kitchen crew who prepare lovely vegetarian salads and meals for us each day. I also have gratitude for Heidi and Roseanna for their kindness and commitment to providing endless help for all of us and PA students.
Thank you Terry Stoecker, for being the most energetic, happy, down-to-earth individual I know. You make the world smile :)
I am thankful for my two amazing advisors, Karin and Kara
Thank you so much to the dining hall staff!! We may not always show it but we are SO grateful for all that you do for us. You guys work tirelessly to make sure we are well fed and we really can't thank you enough for that. You are incredible:)
Thank you to my friends - thank you for being there for me, thank you for giving me amazing advise and thank you for making me laugh. I am so grateful for your help with everything, I love you.
To my roommate - I love you, thank you so much. I love our little movie dates and I am going to miss you so much during break, you encourage me to learn and try new things. You are such an amazing person to see everyday. XOXO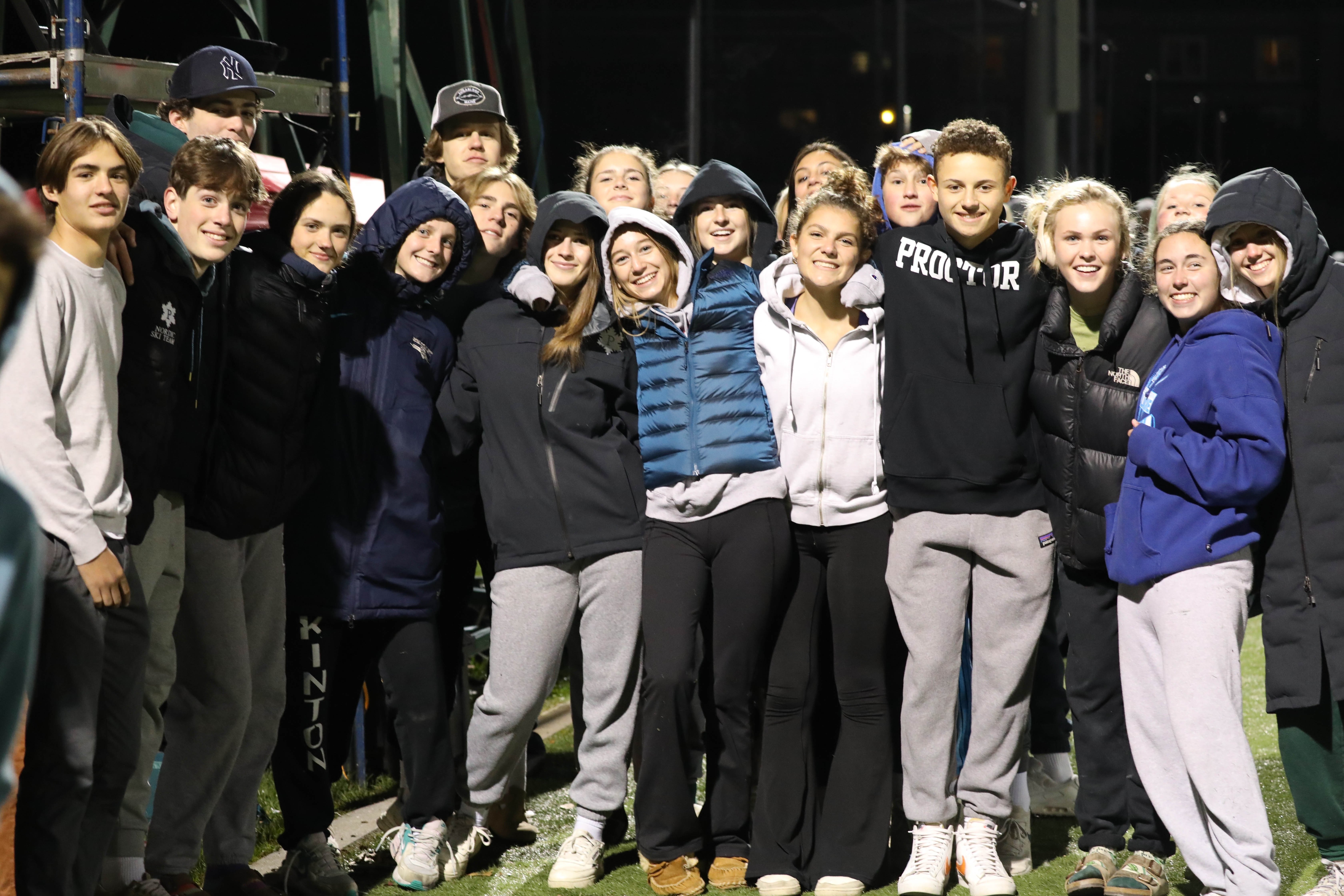 To Patty Pond - you helping me in math makes it so much less stressful, thank you.
To my advisor - You are such an amazing person. I hope you know that, your walks and advise are super helpful, and I don't know where I would be without our dinners, you make my day better. Thank you
I am grateful for Patty Pond being a great advisor despite her being sick with Covid.
I appreciate NHS for helping out with dish duty during exam week
Thank you for all you do, and Happy Birthday to Kurt Meier!
Great job Kelly Griffin-Brown!
I am grateful for Caleb in the dinning hall for his great jokes and friendly demeanor
Loved the Jazz Rock show, Alyssa Costa! Thanks for bringing the music to life through our talented students!
Great job with the folks in Carr House, Marc!
Jill and Cheka, you did an amazing job of team building with the JVFH squad.
Mountain Biking coaches work so hard, great job!
Sue Houston works tirelessly to help her chemistry students learn and grow. Thank you, Sue!
The health center is full of the best people! Thanks for keeping us healthy and happy!
It is so nice to see Kate Jones again!
Charley Stern, Starr Fair and Joan Saunders pulled off one of the best shows yet, Almost Maine! Great Job!
Great job on the Open Houses and constant tours, fairs and interviews, Admissions Team.
Alan is a fantastic new Science Department Chair!
I am grateful for Lindsay Brown helping dozens and dozens of her students during math extra help on Tuesday nights, her patience and determination amazes me
Jill Jones grotnes, for being a comfort person to me and always putting a smile on my face and giving the best hugs. One of the best teachers I've ever had.
Thank you Larry for the best fall term ever! Playing tennis with you was the highlight of my fall and I can't wait for jv tennis with you in the spring!! Your the best!
Thank you Kate for being the best advisor. You have helped me immensely throughout this difficult term more than you know. Your the best!
Ellen! You give your all and keep our information systems buzzing!
Scott Allenby, your leadership is inspiring!
Wendy, I literally could not imagine life on the third floor without you. I appreciate your professionalism, your communication, and best of all, your sense of humor. Thank you for all you do!
Jen Fletcher - thank you for being THE MOST professional, compassionate, and thoughtful leader for us on the third floor. We appreciate you more than you could ever imagine.
Trish and Kate - Thank you for being the best dorm parents. I appreciate your communication, professionalism, and of course having the opportunity to see Hazel every day.
Matt, thank you for "seeing" and appreciating the kids that don't always get seen. They adore you.
Ben Rulli - Thank you for being such an incredible leader for the boys on the team and in your advisory. I appreciate that I can rely on you to hold them accountable while also letting them know that you care about them.
Kyle and Ellie - Thank you for guiding our children on your soccer team for the last five years. You both do such a wonderful job of creating culture, sportsmanship, and athleticism. Thank you.
Karl - Thank you for being such a caring advisor. I deeply appreciate your wisdom.
Debbie - Thank you for hosting so many wonderful events. Your attention to detail is AMAZING!
Becky - Thank you for all your work behind the scenes, your work is outstanding - even the little things. The magazine was beautiful too.
Sarah McIntyre - Thank you for being THE BEST orientation partner and friend. Your laugh brightens my day. Thanks for bringing the joy.
Lynne - Thank you for ALL the extra hours you offer to the Forensics kids. I know they appreciate it (as do I).
Kate - Thank you for teaching my child (and others) to throw a pot. She absolutely appreciates your quiet wisdom, the way you let her do it (even though she fails sometimes), and your positive encouragement.
Callie - Thank you for making my child feel seen, heard, and loved. It means the world to us.
Everyone in the kitchen, maintenance, and housekeeping! 🙏❤️
I'm thankful for all Josh does for the Mountain Biking Team!
I am thankful for Shauna's wholehearted support of the English teachers.
I am thankful for Barb and the whole dining hall staff - you are absolutely AMAZING!
I'd love to shine a light on their work and say a huge thank you to our maintenance, housekeeping and dining service teams. They are typically "behind the scenes" but working tirelessly to ensure the school is running in tip top shape.
Sarah McIntyre for answering my endless questions and always being supportive as I figure out Proctor.
I am grateful for the wonderful educators who inspire our students to learn, grow, and be better versions of themselves.
Shauna Turnbull is an incredible person. She's always around when you need her most and loves to hear about how you're doing, and how she might be able to help. Shauna, I love you. Thank you for everything!