Proctor's Ocean Classroom program set sail for the 23rd year out of Gloucester Harbor Friday afternoon. Each September since 1994, twenty-two Proctor students have boarded an authentic tall ship and learned to sail the 137 foot schooner. Over the past three years, Proctor's partnership with World Ocean School has afforded students the opportunity to sail with educators and crew aboard Roseway, a U.S. historic landmark.
As families and friends gathered on a working pier in Gloucester Harbor, we were reminded of the rich culture associated with living and working at sea. The twenty-two intrepid souls who set sail Friday have now stepped into that culture and will remain a part of it for the rest of their lives.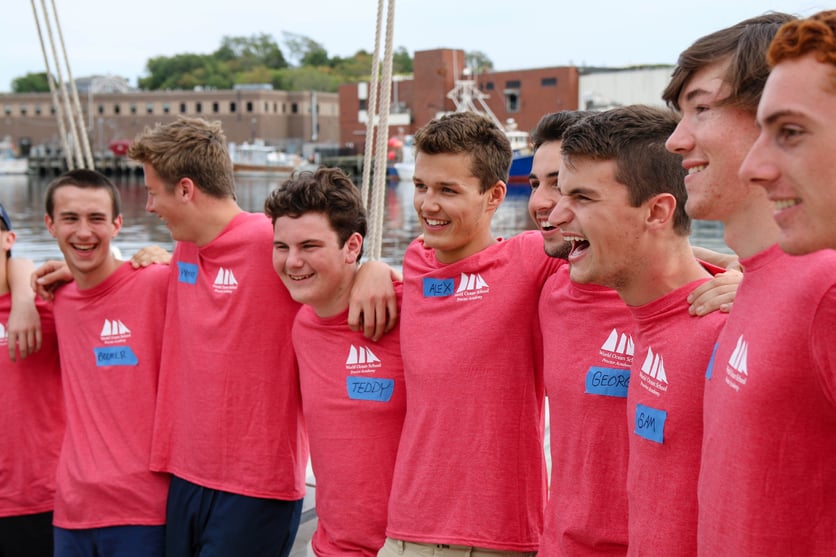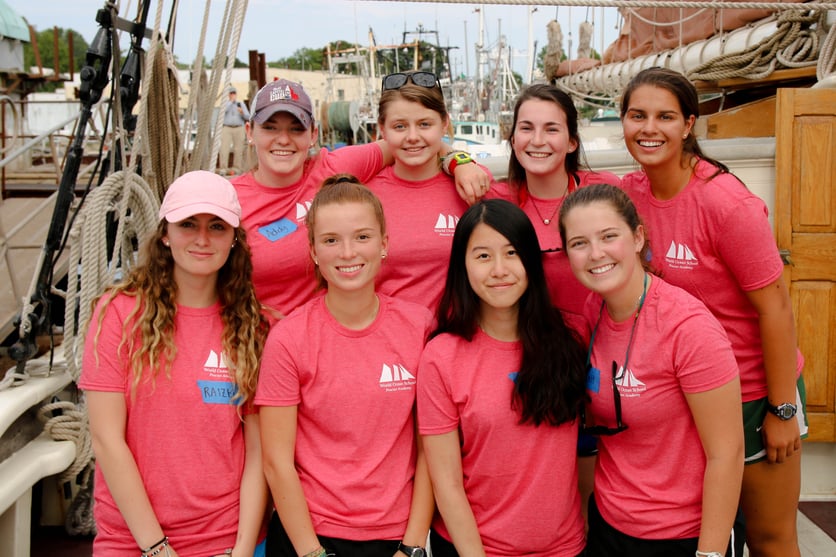 Watching students and families say goodbye is a powerful experience. A significant amount of trust (in Proctor, World Ocean School, and their child) is required for parents to place their child in the care of the educators and crew on board. We are thankful for the trust our parents have in our programming and understand the tears shared on Friday were not sad tears, but tears of happiness and excitement. Parents, grandparents, siblings, and advisors shared a collective sense of pride in the young people aboard Roseway as they gave their final hugs.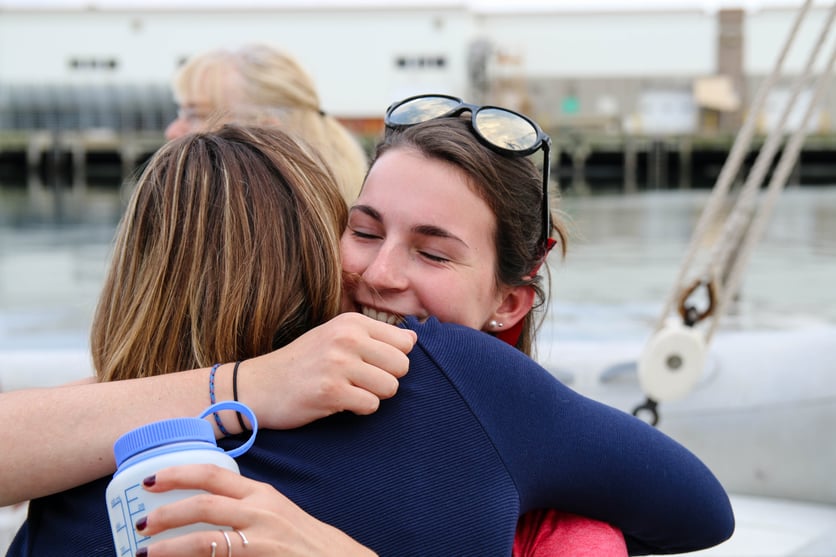 It takes a special kind of teenager to embark on an adventure like Ocean Classroom. Students who take part in Proctor's off-campus programs understand (even though many adolescents do not) the concept of delayed gratification and investing in life-changing experiences. They eagerly sign up for Ocean Classroom even though they know it will be the most challenging nine weeks of their life. They willingly invest in themselves, something we all should do more often, and we could not be more proud of them for making that decision.
Fair winds and following seas, Ocean Classroom 2016!