As the schooner Roseway and Proctor's Ocean Classroom program voyage south along the eastern seaboard, their educational journey unfolds. As with all of Proctor's classes, the learning that takes place is transcends books, lectures, and traditional learning. Ocean Classroom is perhaps one of the most extreme examples of experiential learning at Proctor, and therefore, its impact on student perspective is truly transformative.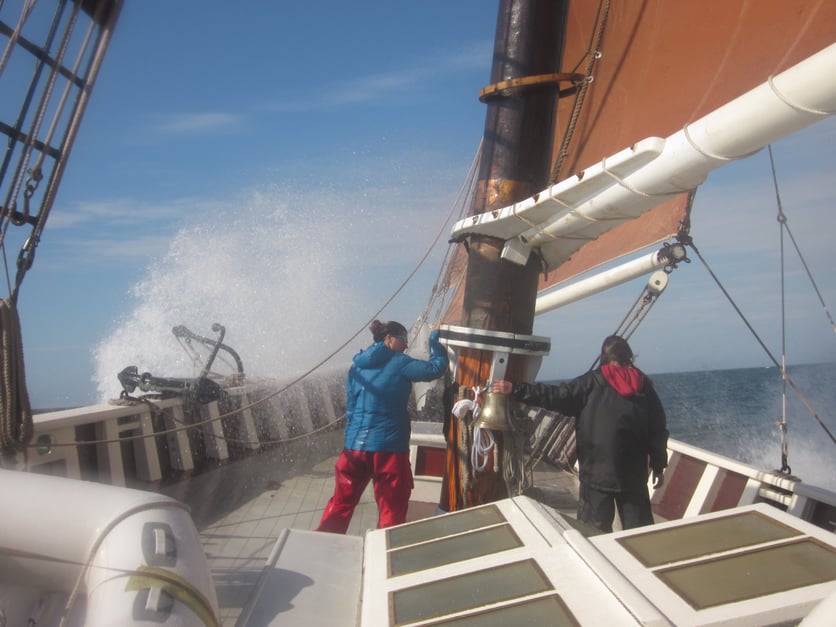 This week, the crew navigated into Baltimore Harbor where students visited the KIPP school of Baltimore. Proctor's relationship with KIPP is a strong one and we consistently look to their model for inspiration. Proctor's students were equally inspired by working alongside students and teachers at KIPP.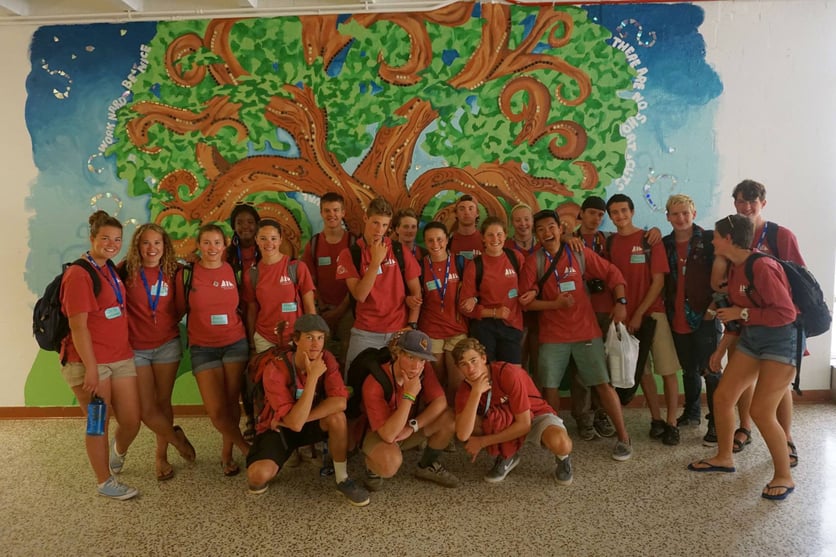 AJ '17 shares this perspective of the group's time at KIPP:
Looking back on the Kipp school visit, I can say it has been a highlight of our voyage thus far. We did not really know what to expect, but I can say from the moment the kids walked into the class we were given a blank stare by all the kids as they curiously wondered who we were. We began to tell them a little bit about Ocean Classroom and it seemed as if a spark had ignited in all their heads and suddenly they were obsessed with us.
They wanted to know everything about Ocean Classroom. Questions ranged from, "How do you shower?", to, "Is it fun?". What really put a smile on all our faces was the moment a little girl asked me," How can we become just like you guys when we are older?". Words cannot describe the joy I felt in that very moment knowing someone wants to be like me when they grow up.
After question time, we transitioned into working with the students. Their assignment was to create a story, song, rap, or skit explaining the difference between an animal cell and a plant cell. The kids begged for us to come and help them. All they wanted to do was talk to us about Ocean but we tried to keep them focused on their assignment. Believe it or not when we told them to do the work and ask us questions about the cells instead they listened to us in an instant. Mr. Stapleton said both the classes we worked with had never worked so efficiently and with so much excitement ever before. Once again, I felt so pleased that we had made a small impact on these kids even if it was for just one hour.
I thoroughly enjoyed working with Mr. Stapleton and both his classes but I can say the time that was most enjoyed by all of us was lunch and recess with our new friends. The bonds and conversation I had with the kids were eye opening. They kept asking if we would ever come back and told us not to leave. It was as if when we left they were going to cry. We were allowed to go outside and have recess with them even though we were supposed to stay back in the cafeteria. I got to enjoy another 15 minutes with my new friends by playing a little tag football and soccer. Leaving was tough and knowing I may never see these kids again was even harder. I hope we all made an impact on the KIPP school students because I know they impacted me and I cannot thank them enough for that.
---
Thank you to KIPP Baltimore for hosting our students and helping shape their journey on Ocean Classroom!