Sometimes we need to remind ourselves of the immensity of the decision our families make when they decide to invest in a Proctor education. Since Friday's Admissions Revisit Day is the final step in the decision process for our accepted students and their families, we thought we would share three pieces of advice with our visitors.
#1) Know Where You Are On The Buyer's Journey
Each of you have visited campus before, you have taken the campus tour, seen our facilities, probably spoken with a coach or program director, and have undoubtedly scoured the depths of our website for all the details you can find. Revisit Day is not about exploring the 'what' of a Proctor education, it's about solidifying the 'why' as you commit to a decision.

Every independent school has remarkable programs, talented teachers, and beautiful facilities all within a caring community, therefore, your goal for Revisit Day should not just be to kick the tires and be a window shopper. Instead, be willing to dig into the guts of who we are as a school. Ask the tough questions, talk to random students you pass on the path (not just the ones we hand select for student panels), and ask faculty what the toughest part of their job is at Proctor. The answers you get to those questions, the quality of the interactions you have, and the 'feel' you get when you are on campus will all help solidify your answer as you look beyond the appeal of glossy handouts, jargony taglines, and the curated facade presented at each school.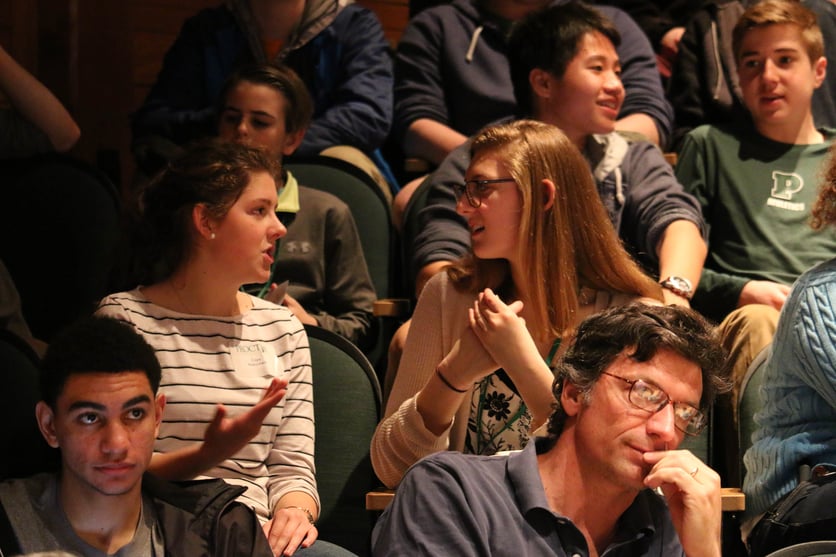 #2) Understand There Are No Bad Options, Just Wrong Fits
While we compete like crazy with our peer schools on the athletic field and in the admissions process, it would be foolish to suggest our peers provide poor educational options for you. The question each of you must answer is what is the right fit for your family.
As you wrestle with this concept of fit, understand it is not about a single program, a single coach, a single academic course, or even a fancy new facility. Fit is about the entirety of the experience. It is about finding a school that will simultaneously challenge you and support you, wrap its arms around you when you need it, and push you toward independence even when you don't think you are ready. It is about finding a place where the underlying culture (among adults AND students) encourages you to be comfortable being uncomfortable. Soak Proctor's culture in during your Revisit Day and you will start to feel whether it is the right fit for you.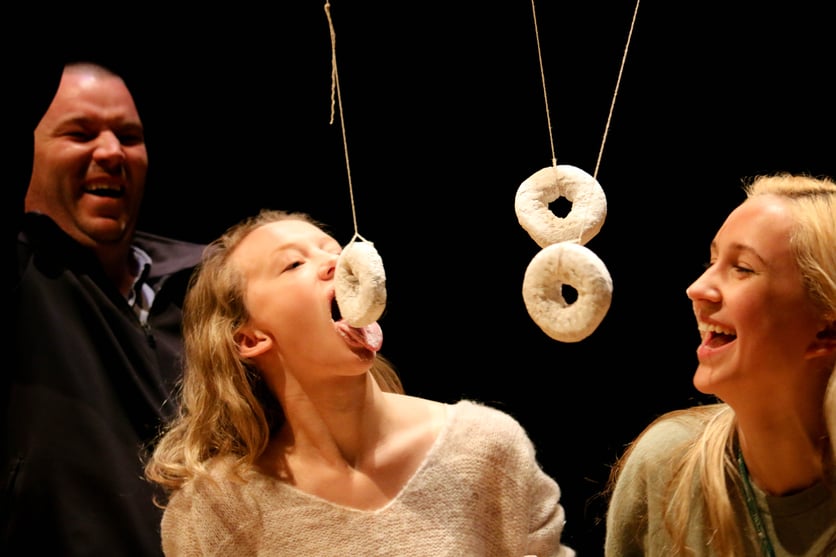 #3) Be Comfortable In Your Own Skin
Am I enough? This question hits home with us as a school and as individuals. We ask it institutionally when we see another school launch a new program or build a new facility. We ask ourselves daily when we scroll through social media and society screams at us, "Are you enough?" Our unequivocal answer as a school and as individuals is YES! We are enough just as we are. YOU are enough just as you are. This doesn't mean we aren't constantly engaged in the process of self-reflection and self-improvement, but it does mean we need to be comfortable in our skin.
As you step foot on campus for Revisit Day, be confident in who you are. You have been selected (from the most selective admissions process ever at Proctor) as an individual we believe will enhance our community with your presence. You are not here by mistake. As you navigate your day on campus and talk with students and teachers be willing to be YOU. Please do not stress out over what to wear, what people will think of you, or if you will fit in (it doesn't matter / they will love you / and everyone fits in!). You be you. We'll be us. It will be great!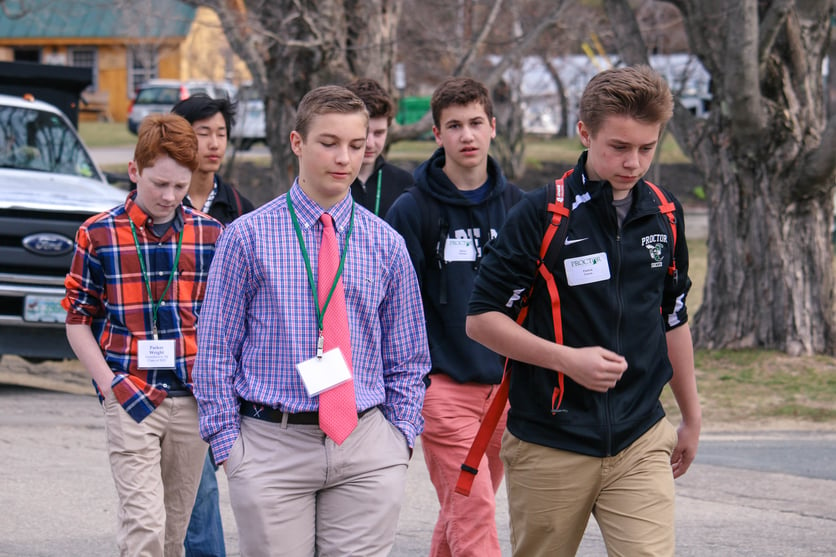 We cannot wait to welcome families to campus on Friday. Sure, snow and rain may be in the forecast, and campus is far from pristine as snow melts and brown grass reappears for the first time since November, but Revisit Days are about being real with each other. And let's face it, late March in New Hampshire is called mud season for a reason. See you Friday!