At the heart of each of our Proctor experience lies relationships; relationships to this place, to friends, to colleagues, and to our work. For Rhys Brooks '88 and Trask Pfeifle '89 it was their shared relationship with Teddy Maloney '88 through Proctor that has left a remarkable legacy at Proctor.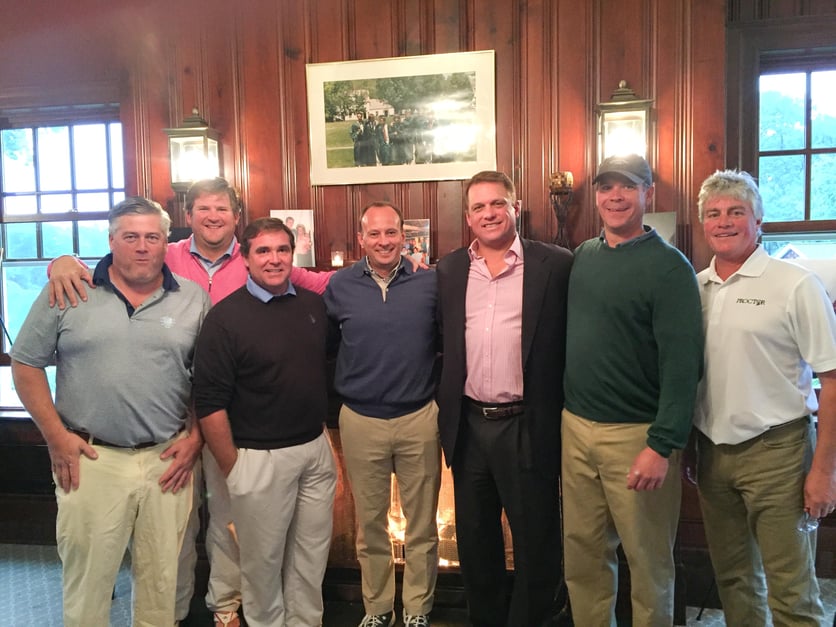 On September 11, 2001, thousands of families were impacted by the attacks on the World Trade Center in New York City. Proctor's family was certainly not immune to this tragedy. Teddy Maloney lost his life on 9/11, but his name remains commonplace on campus each and every day. In 2002, the Maloney family returned to campus to dedicate the Teddy Maloney '88 Hockey Rink. Again, in 2012, the Maloney's returned to campus to celebrate the addition of new locker room space and lobby on the front of the rink.
While Teddy's name remains a fixture within the physical plant of our community, Teddy's brother, Mark '90, and close friends Rhys Brooks '88, Trask Pfeifle '89, and Mark Zegras wanted his memory to continuously live within the Proctor community each year. In 2001, the group established the Teddy Maloney Foundation.

Mark describes why this foundation was established, "The one memory that stands out about my time at Proctor the single word slogans that meant so much, TOGETHER. Whether it was Bob Livingston pulling our lacrosse team TOGETHER to get the job done and beat Holderness, or the fact that 250 kids were packed into a wonderful campus, and TOGETHER, there were incredible lessons learned and friendships developed from some of the key principles the folks at Proctor taught us. TOGETHER we became friends. We ate TOGETHER, studied TOGETHER and relied on each other in so many different ways. This is how friendships like ours are formed at Proctor, and despite the fact that Teddy is no longer with us, the bond remains strong and unbreakable. As we see every year in October when the closest of friends from Proctor still come together every year, for an old friend. TO BE TOGETHER."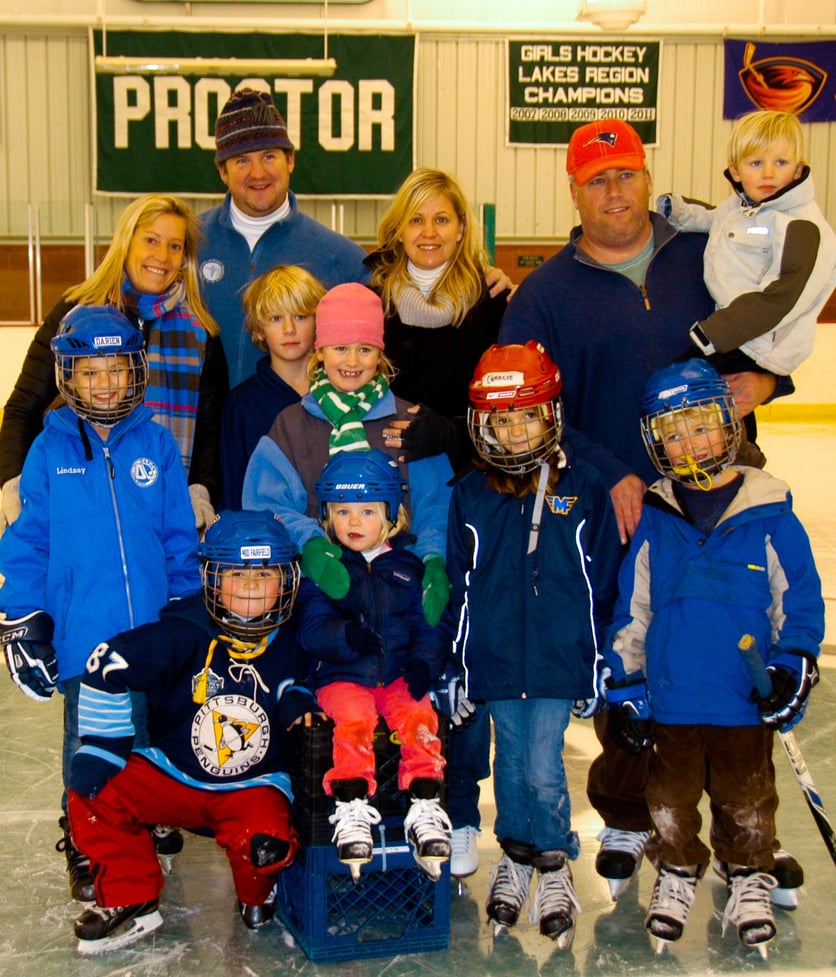 In April 2015 this group of friends endowed the Teddy Maloney '88 Scholarship at Proctor Academy with a $50,000 gift, and a goal to increase the fund to $100,000 over the next two years. Proctor Director of Development Keith Barrett '80, P'14, P'16 notes, "The dedication and commitment of Teddy's friends to make this scholarship a reality is such a testament to the traits we want each of our alums to possess; a desire to circle around and create passion for something bigger than themselves and inspired by someone they love. These guys have done this and we couldn't be more proud."
In addition to private donations the main fundraiser for the scholarship fund is an annual golf tournament, the "Big Dog Classic" in loving memory of Teddy Maloney. The event was born in October 2011 as simply a day of golf to try and escape from the pain of 9/11. About twenty close family and friends showed up to play a round of golf, and the Big Dog Classic was born. This year, Proctor alumni were well represented once again at the 14th annual "Big Dog" event, held on October 2, 2015 at the Apawamis Club Rye, New York, as Mark '90, Rhys Brooks '88, Trask Pfeifle '89, Larry Madiera '86, Andrew Page '88, John Hurkula '90, and Dan Minerva '89 joined together to celebrate Teddy's life. Proctor looks forward to being a part of the tournament each and every year.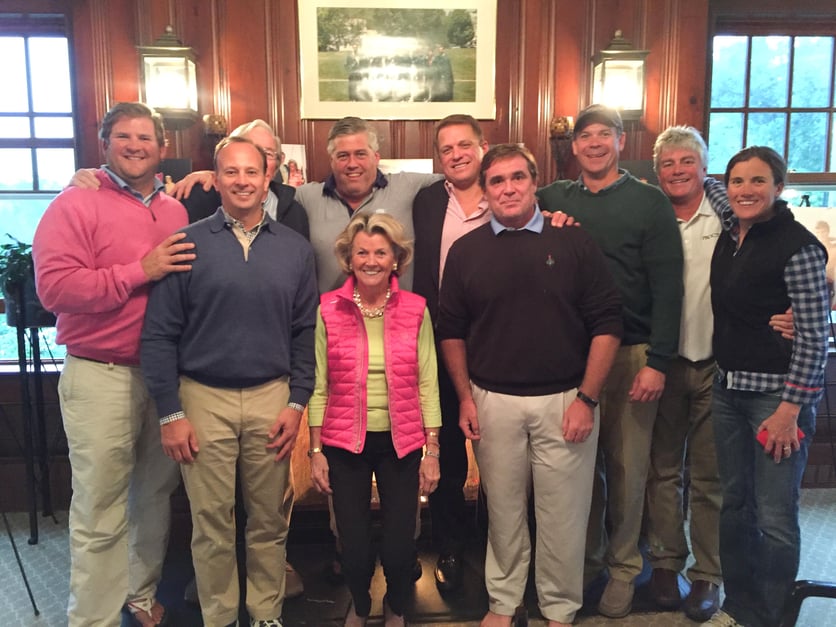 Thank you to Teddy's friends and the Maloney family for energizing this day, and for showing a true commitment to Proctor through endowing the Teddy Maloney Scholarship well into the future!