With well over 8,000 alumni, it is impossible to pause and recognize all who pass away. But when an individual who has shaped Proctor the way James L. Dunbar '49 has leaves this world, we feel compelled to share his story with the greater community. Jim died on June 9 (on what would have been his 69th wedding anniversary) at the age of 90.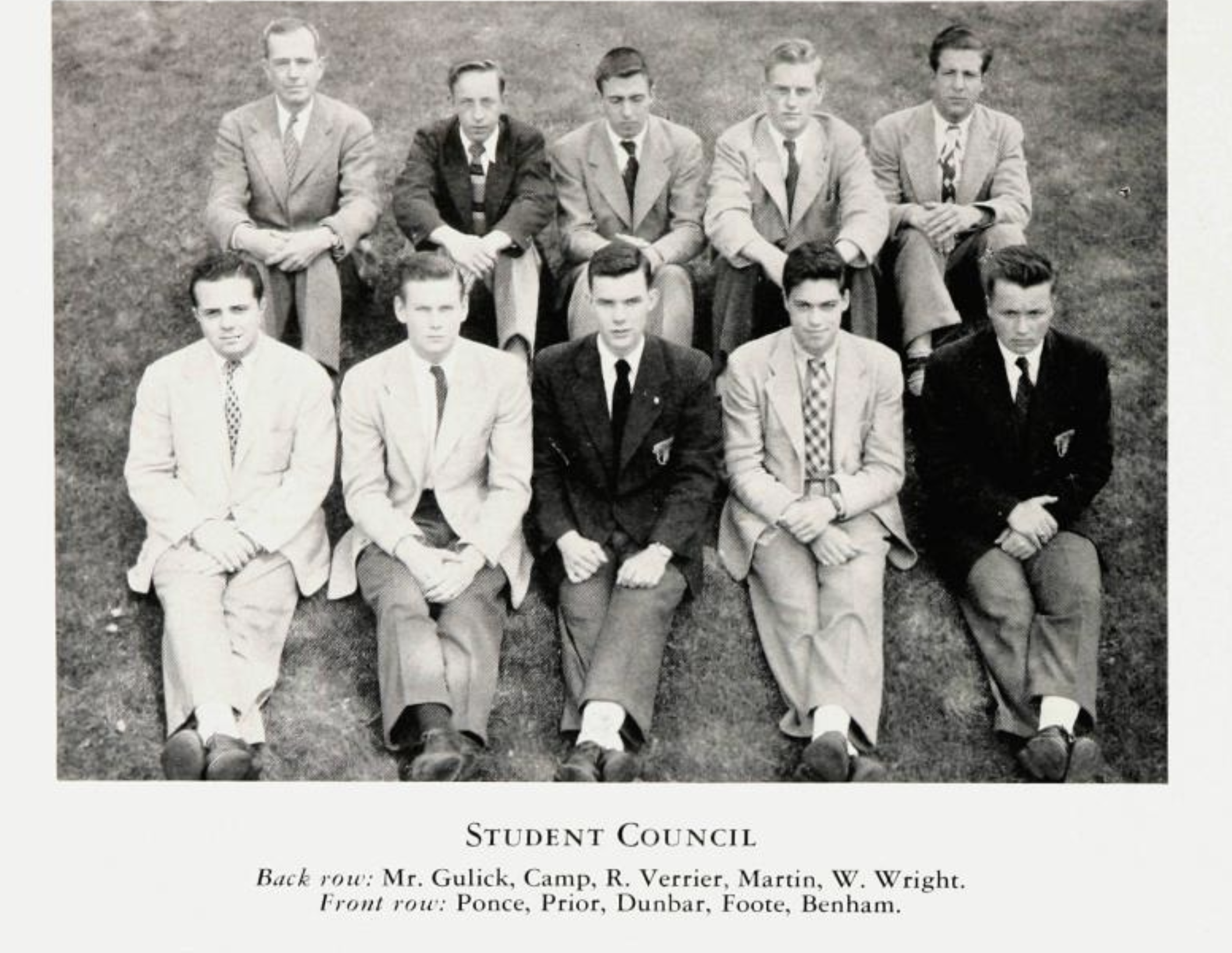 A native of West Hartford, Connecticut Jim arrived at Proctor in the fall of 1946 as a tenth grader struggling with dyslexia and his own identity. Over the next three years, he would play football, tennis, and ski, serve as a dorm leader, member of the glee club, camera club, and Student Council, as well as meet his future wife, Gwenyth, who was a student at nearby Colby Junior College at the time. Proctor was, in Jim's words, the most transformative experience of his life. He wrote in a 2016 op ed for the Baltimore Sun, "The opportunities afforded to me at Proctor Academy to compete in athletics, to make things in workshops, participate in club activities and gain leadership responsibilities as a dorm leader all contributed to my successful adaptation to learning with a disability, regaining of my self-esteem and the entrepreneurial spirit which enabled me to build a hugely successful business enterprise."
The above excerpts from a 2009 interview with Jim elaborate on his Proctor experience. The transformation he experienced led him to remain deeply committed to the school for the rest of his life. After Proctor, Jim went on to enroll at Babson College and Nichols College where he would earn an associates degree before joining his father's armored car business in Connecticut. Over the next few years, Jim would take what he learned from his father's small family business, and apply it to his own, starting Federal Armored Express in 1956 out of Baltimore. Jim would then grow this business, later renamed Dunbar Armored Cars, into one of the largest family-owned armored car companies in the world, eventually selling the company to Brinks in 2018 (read more about Jim's career HERE).
As Jim's business successes grew, so, too, did his commitment to Proctor. Twice, he served on Proctor's Board of Trustees (1983-84, 1995-1996), becoming one of Proctor's most dedicated supporters of the Proctor Fund and of Proctor's Learning Skills program, as he sought to provide opportunities to future generations of dyslexic students who were struggling to understand how they learned best just as he did when he arrived at Proctor. The proud grandparent of Bobby Dunbar '02, Jim invested in three separate capital campaigns for Proctor, hosted events in celebration of the school's 150th Anniversary, gave $1,000,000 to the school in 2003, largely to the Alice S. Fowler Scholarship Fund, and included Proctor in his estate. In 2013, Proctor established the James L Dunbar '49 Legacy Society to honor Jim's support and generous planned gift to the school.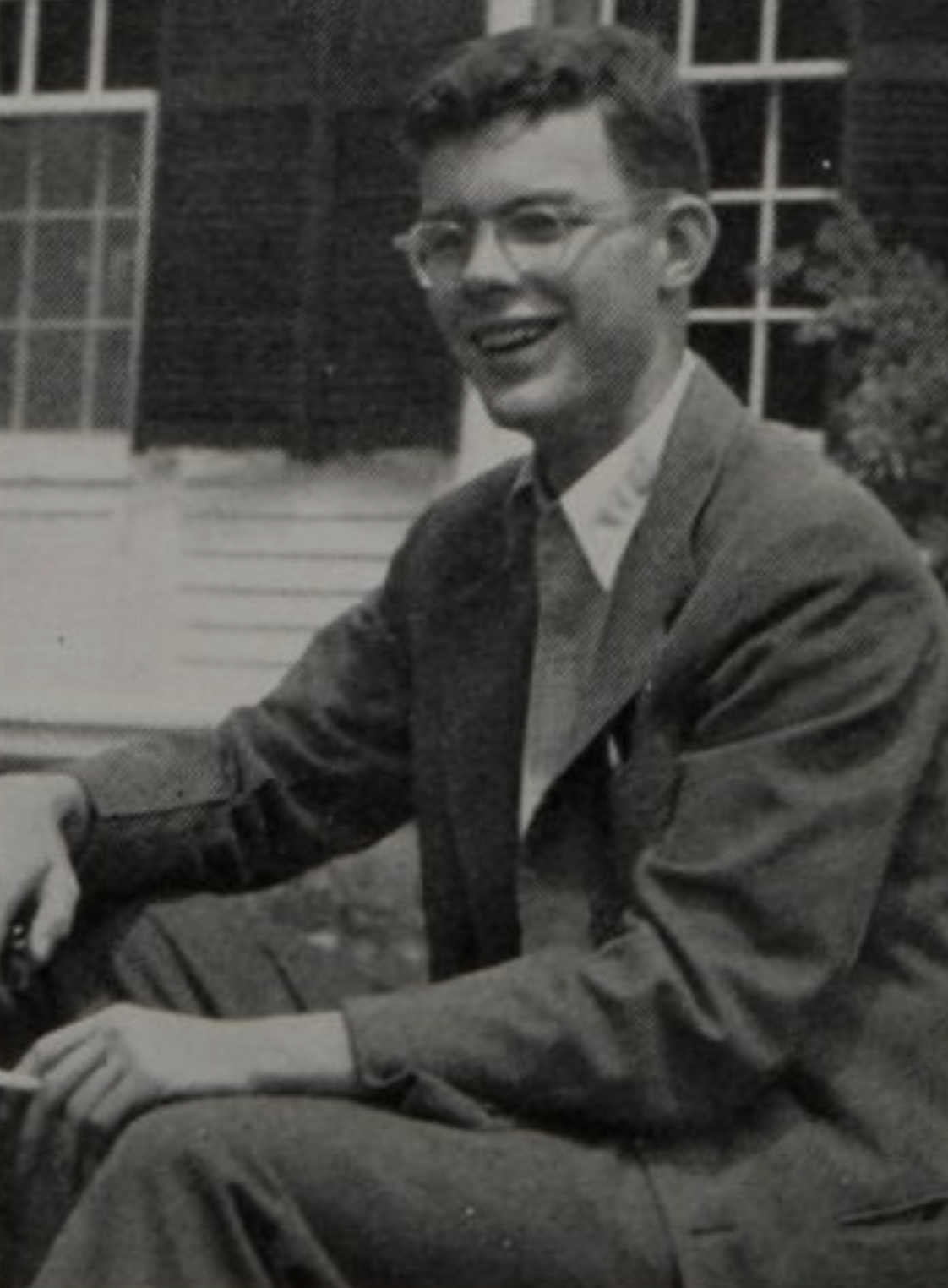 Proctor remains forever grateful not only for Jim's generosity to the school, but for his incredibly kind spirit and unrelenting commitment to the diversity of learners who have always, and will always, make up the Proctor community. We send our condolences to the Dunbar family.