A San Francisco native, Roth Martin '91 first found himself on the east coast as a seventh grader at the Fessenden School (classmates there with fellow San Franciscan and Proctor alum Matt Nathanson '91, actually) before matriculating to Proctor for his sophomore year. From his first interview with Chuck Will in the Admissions Office until the moment he was greeted by Head of School David Fowler on graduation day, Roth describes his Proctor experience as remarkable. "My teachers, coaches, dorm parents, friends, everything at Proctor was so positive for me. I fell in love with ceramics and design aesthetics thanks to Patrice Martin, skied competitively, gained remarkable independence living 3,000 miles from my family, all while subconsciously absorbing Proctor's ethos of environmental sustainability that would guide me throughout my life."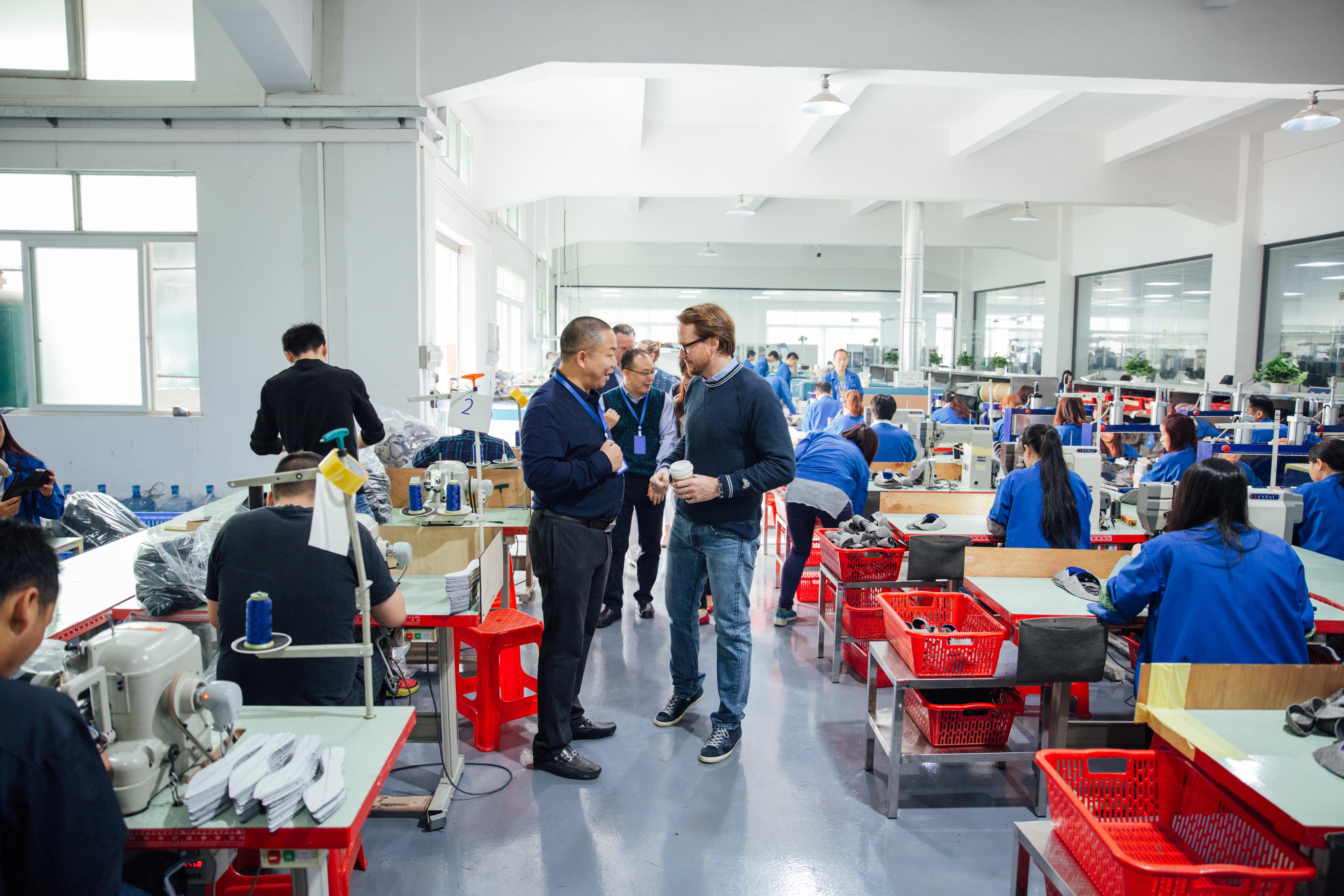 As is so often the case with Proctor alumni, the seeds sown by teachers at Proctor take time to germinate. After returning to the west coast for college at the University of Southern California where he studied Japanese, Roth took a year and a half break in his studies after his sophomore year to live in Japan. Here he curated his passion for food, sustainability, aesthetics, and design by living and learning in the culture. After finishing his degree at Boston University, he took his degree in Japanese and East Asian Studies to Glencore, a New York commodities firm, where he rose through the ranks over the next five years. Coming to fully understand his ability as a center-brain thinker as a commodities trader, Roth appreciated the meritocracy of Glencore where he was presented opportunities to grow and evolve his understanding of both the strategic and the aesthetic; a unique skill set he has woven into the very fabric of his innovative, sustainably driven women's shoe company, Rothy's.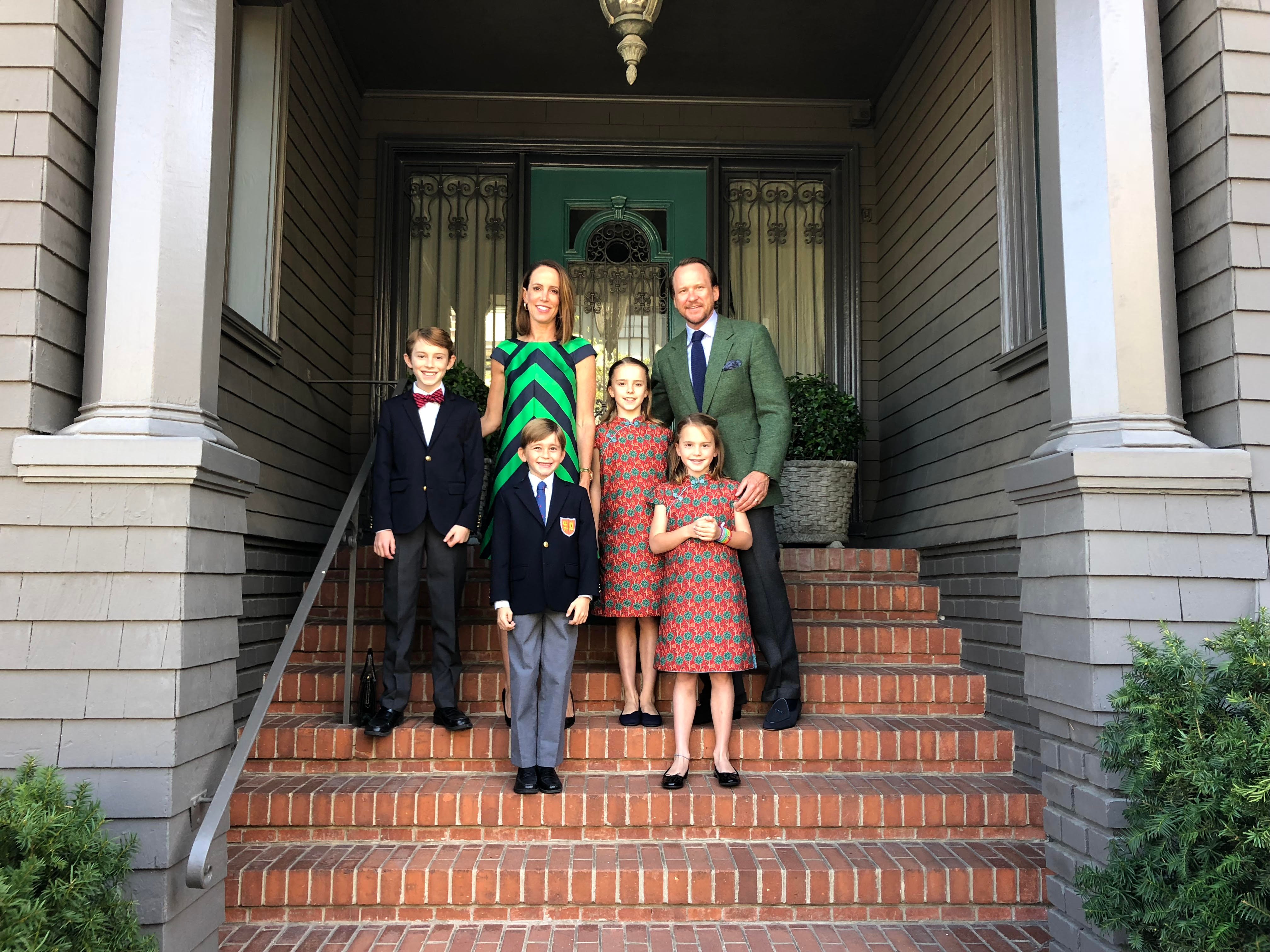 After a return to the west coast with his wife, Emily, and a short stint at a biotech startup in the early 2000s, Roth returned to the world of commodities, this time leveraging his love for aesthetics, by co-founding the Hedge Gallery, the West Coast's leading 20th and 21st Century Design Gallery. Specializing in both modern and vintage ceramics, sculpture and furniture. After eleven years running the Hedge Gallery, Roth began to grapple with the consumptive life that surrounded him. "Married with four children, I had the realization I was surrounded by consumption; the rare items we were purchasing, the auctions, the lifestyle that surrounded individuals able to purchase these items, my own life with our four kids. I knew there was something more for me to do, and I had always been inspired by companies like Patagonia and Toms who are able to take social consumerism to the mainstream. I saw an opportunity, ironically, in the women's footwear industry."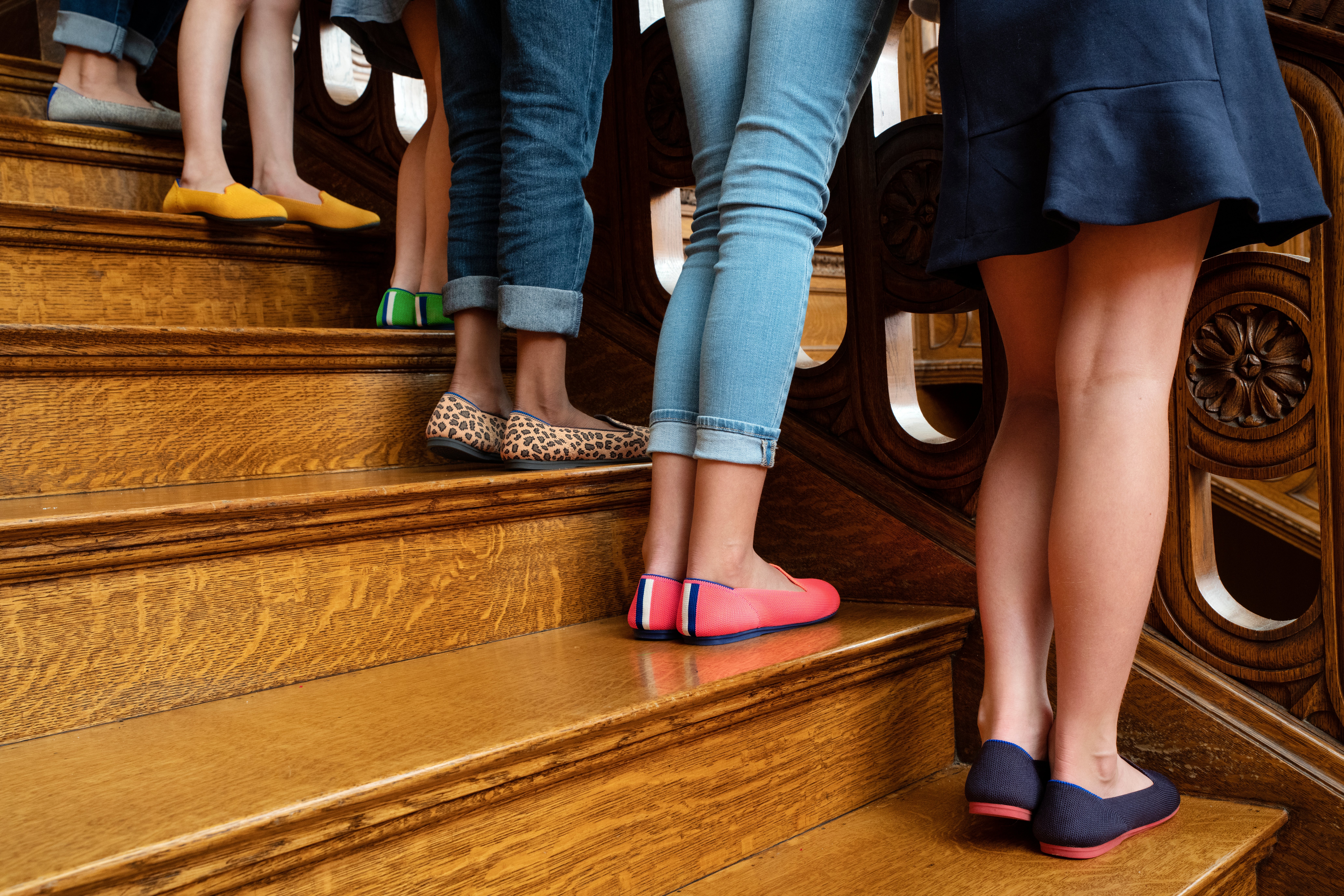 Roth adds, "I desired to take design and bring it to the something that was scalable, accessible, useful, and environmentally sustainable. I started to think about the intersection of the casualization of American fashion (seemingly everywhere I went there were armies of women wearing black Lulu Lemon leggings with a variety of footwear accessories) and the influx of performance materials that could be integrated into design. It seemed like the perfect opportunity to think about a new product that met people's needs both in terms of style and comfort."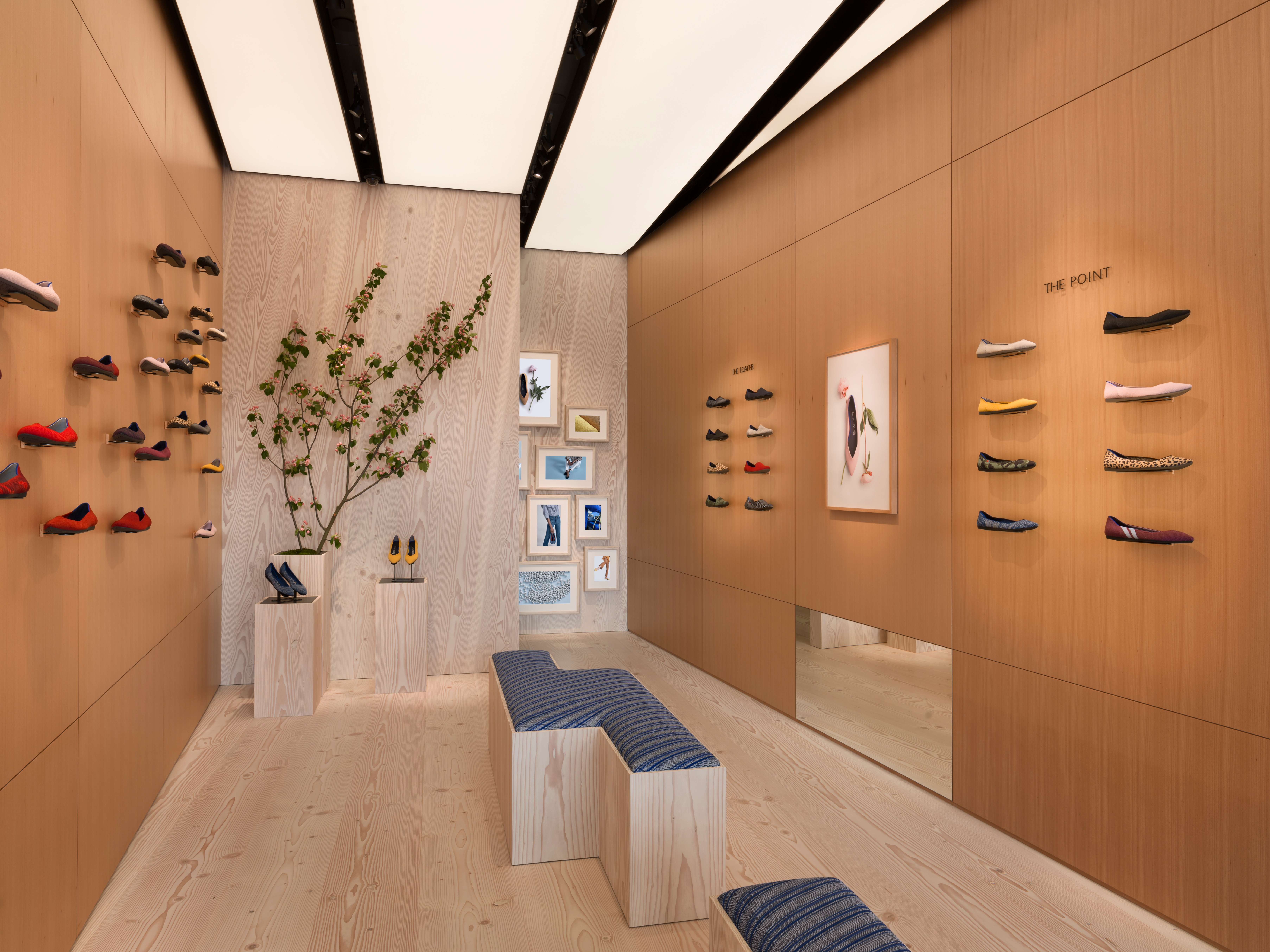 In the fall of 2012, Roth left the Hedge Gallery and spent the next three and a half years climbing one steep learning curve after another as he sought to understand the footwear industry and the challenges that accompany every phase of the production and distribution process. With a foundational desire to reduce waste (the footwear industry is among the most wasteful of all fashion industries), Roth navigated the turbulent waters of entrepreneurship to create an innovative, incredibly nimble knitting production process (the first of its kind in the industry), built his own factory in China, and sold his first product made of 100% recycled materials in December 2015.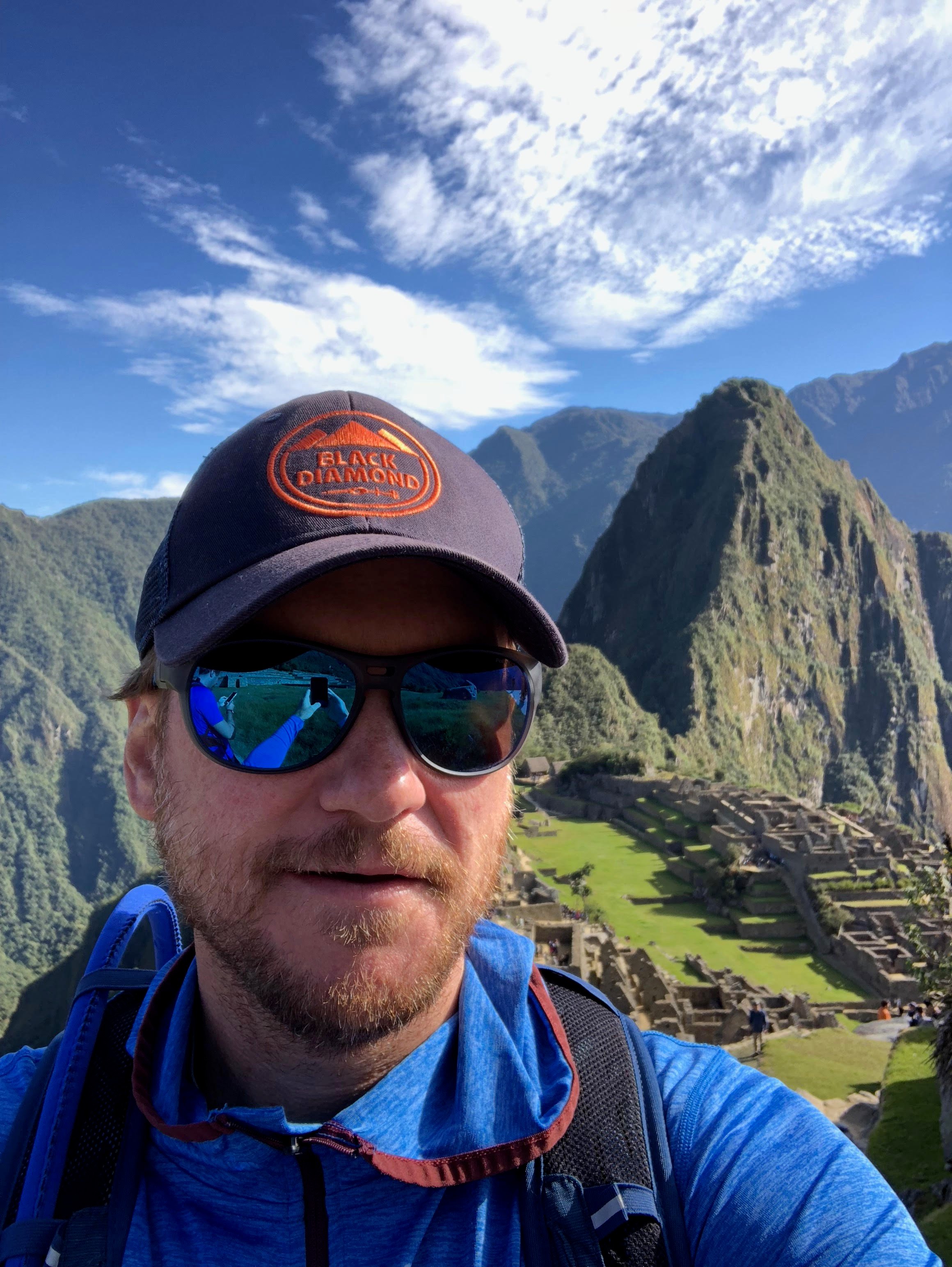 The last two years have been a whirlwind of scaling, learning, and making a difference. "Our company is now at the point where we have 350 employees worldwide. We are a digitally native business where we distribute entirely through e-commerce in an efficient, minimal waste model. Our shoes are knit from 100% recycled plastic bottles, and our insoles, adhesives, and soles are all made from recycled or sustainable materials. For us, sustainability is not a 'bolt on marketing ploy' in an attempt to sell more product, it's core to our DNA as a company, and we hope we can serve as an example for others in the industry, both here in the United States and abroad at our production facility." Those seeds of sustainability and environmental stewardship first sown into Roth Matrin's life at Proctor in the late 1980s and early 1990s have sprouted beyond anyone's expectations. Learn more about Roth's journey and his current initiatives at www.rothys.com.