When William Negley '02 sat in the Proctor Admissions office for his interview more than 20 years ago, he asked Director of Enrollment Chris Bartlett, "Can I really do all the stuff in these brochures?" Chris responded, as he has to thousands of prospective families during his 25 years at Proctor, that each student has the opportunity to find their own path through Proctor. For William, a teenager hungry for experiences, these words laid a foundation of exploration within a world of opportunities at Proctor.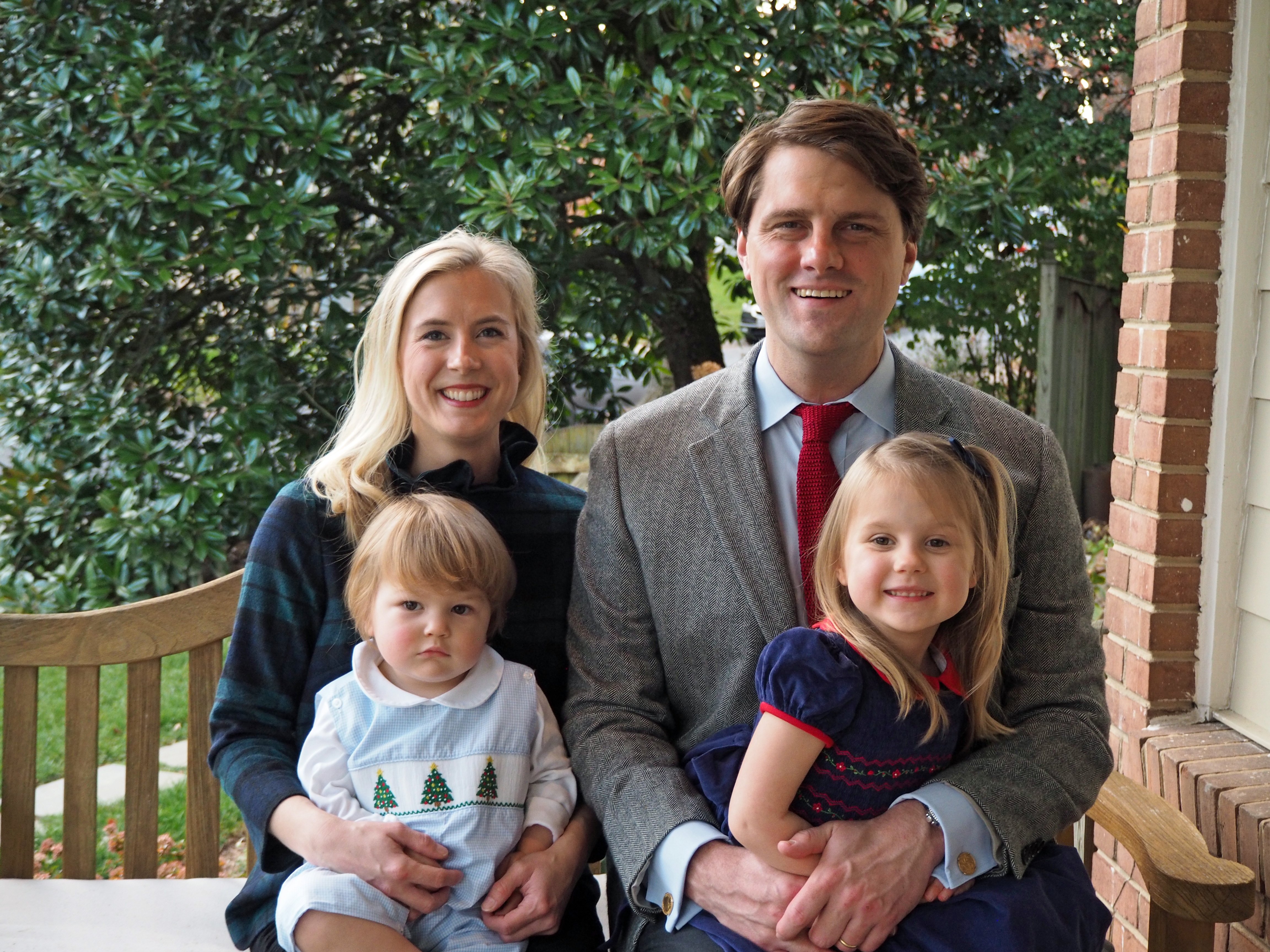 William with his wife, Kelly, and children Mabel (4) and Albert (2).
When William boarded the Spirit of Massachusetts for Ocean Classroom '01, he had no idea how his worldview would shift. For the Texas native, September 11, 2001 served as one in a series of formative moments that would dramatically impact his career and life path. "I credit my senior year at Proctor and the summer after as fundamentally formative for me. Spending two months on a tall ship immediately following 9/11, then taking Phil Goodnow's Studies in Terrorism class that winter, and then studying in Segovia, Spain during the spring of my senior year, before spending the summer working for a safari company in Botswana. This year really formed my worldview " William adds, "While my journey, my perspective, and probably my political lean did not necessarily align with the stereotype of Proctor's culture, much more importantly than any of that - and deep to Proctor's culture - my teachers encouraged me to explore and adventure and experience. I was fundamentally shaped by these experiences and they were critical to the path I decided to take. This is what Proctor is so good at: letting kids see the world and find their place in it."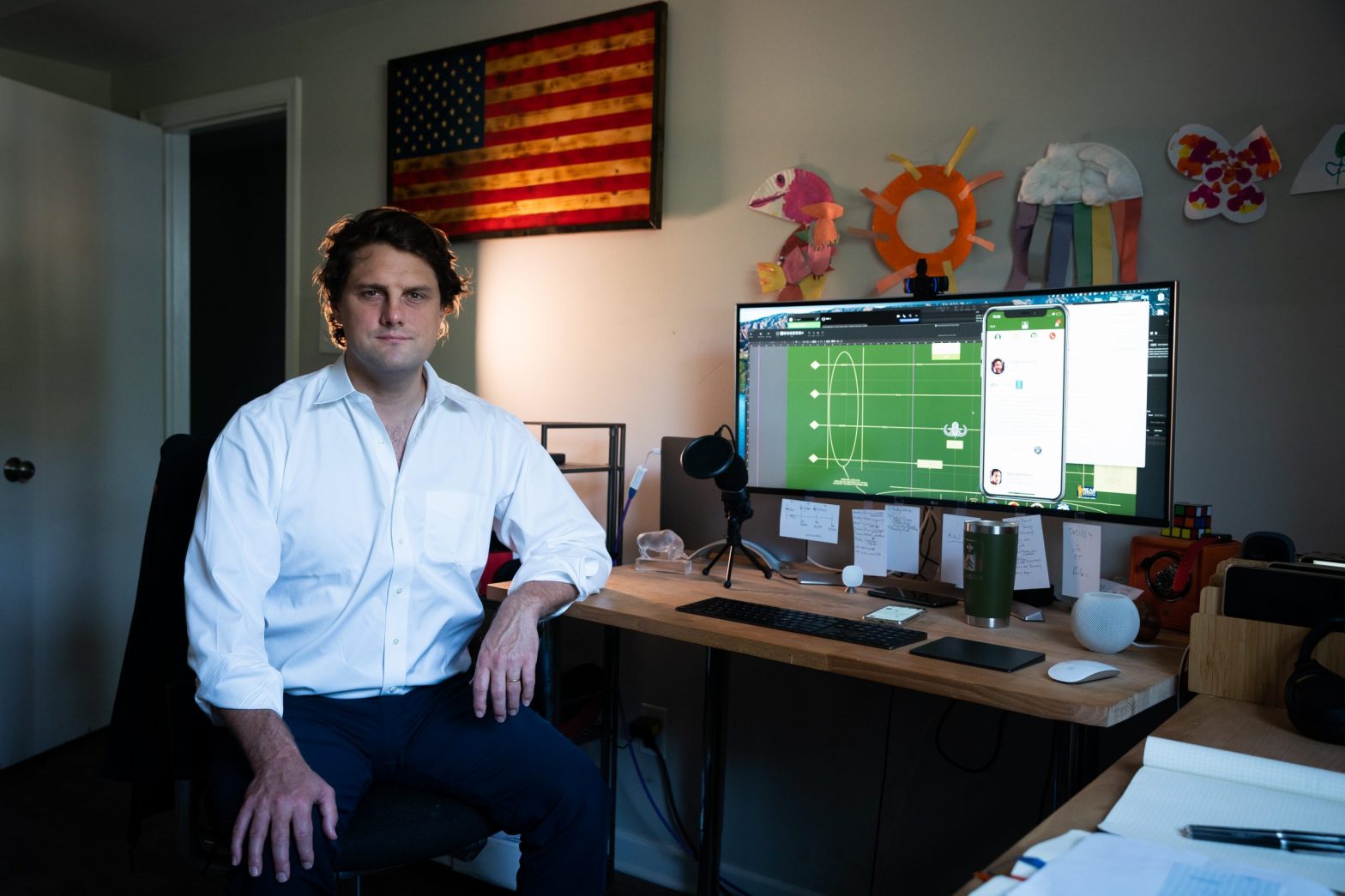 After matriculating to the University of San Diego, William intended to pursue a career in the military. Rowing through college, however, left him with a nagging back injury that prevented that pursuit, so he remained in San Diego and earned his MA in International Relations. In the fall of 2007, his career led him to work for Senator Hutchinson's office (Texas' senior Senator) in Washington, DC. William's desire to serve his country remained a priority, and after his second week on the job,William approached Hutchison's Chief of Staff and asked for the Senator's blessing in applying to the Central Intelligence Agency. The Senator eventually did, and after a year and a half of working in Hutchinson's office, William began a seven year career with the CIA in July 2009 that saw him working in counterintelligence and counterterrorism in Afghanistan. "My time in the CIA was an amazing experience alongside amazing people. There is no text book for how to handle situations we encounter in the CIA, but the agency is a place that encourages out of the box thinking, and teamwork. While I never thought I would have a 30 year career in the CIA, I consider national security my lifelong career."
In 2011, while working in counterterrorism issues alongside many who had spent many years abroad in service to our country William and his colleagues at the CIA started hearing about staggering suicide numbers among veterans. "It was clear as day to my colleagues and me that there was a fundamental flaw in how we provide mental health support to veterans, servicemembers, and those in the national security community. It doesn't matter how much money organizations or government agencies are spending on mental health support if veterans are unwilling to sit in a counselor's office and share their struggles." William began to brainstorm how this issue could be overcome, "It seemed equally intuitive to me that if the problem is people not wanting others to know they need help, why not allow them to anonymously seek help." In 2013 William returned from Afghanistan determined to address this challenge - and bring this vision to reality. He formed a non-profit (he recognized if anonymous services were going to be granted, they could not bill for the services) and began to brainstorm how they could raise money to develop the technology required of an anonymous support system. In 2015, William and his Board of Directors of his non-profit Sound Off asked the Wounded Warrior Project for a $500,000 investment. The Wounded Warrior Project was enthusiastic about what Sound Off offered and committed nearly $3million to help Sound Off launch. This funding eventually fell through due to internal issues with the Wounded Warrior Project in early 2017, however, and William was back to square one developing a minimally viable product as they began preparing to pitch to new investors.
On June 9, 2017, William's connection to his work with Sound Off and veteran mental health support became incredibly personal when his brother-in-law, Bill Mulder (above), and recently retired Navy SEAL, died by suicide. "Bill died as a byproduct of what I had been talking about for years. He had better access to mental health services than anyone in the military, but he was never going to jeopardize his reputation or career by seeking help. Here I was running around talking about this mission and it was happening in my own family." William's sister, Sydney (with her husband Bill below), was tragically the poster child of the problem Sound Off was seeking to raise awareness of, and while he was reluctant to be potentially viewed as exploitive, she was insistent she come on board to give meaning to her husband's death. With the siblings working together, their story and work gained a new power and meaning. And with it, came the financial resources necessary to launch.
In 2018, William's hometown Congressional seat opened for the first time in 32 years and he saw an opportunity to continue to serve. While his campaign was ultimately unsuccessful, Sound Off and its work gained publicity during his campaign, and in August 2018, William became the first full-time Executive Director of the non-profit. Sound Off went live in the state of Texas in November 2019. For the last year and a half they have refined their technology and business model as they seek to scale to support more men and women across the country. "We had developed this tool that was incredibly efficient from a cost basis, but the cost of telling people about it or recruiting clinicians and peers was really expensive. We received amazing advice to shift our focus and began partnering with other benevolent organizations like the Navy SEAL Foundation and the Special Forces Charitable Trust to raise awareness of our services. We signed up a dozen organizations and continue to work to expand this network so our work has a maximum impact." This pivot to serving as a partner organization "force multiplier" (or enabler) rather than trying to do it all themselves has proven effective.. "We exist precisely to serve the population who aren't seeking out help today. Our goal is simply to find those veterans who are not going to get help, and make sure they know there are support options available that are anonymous."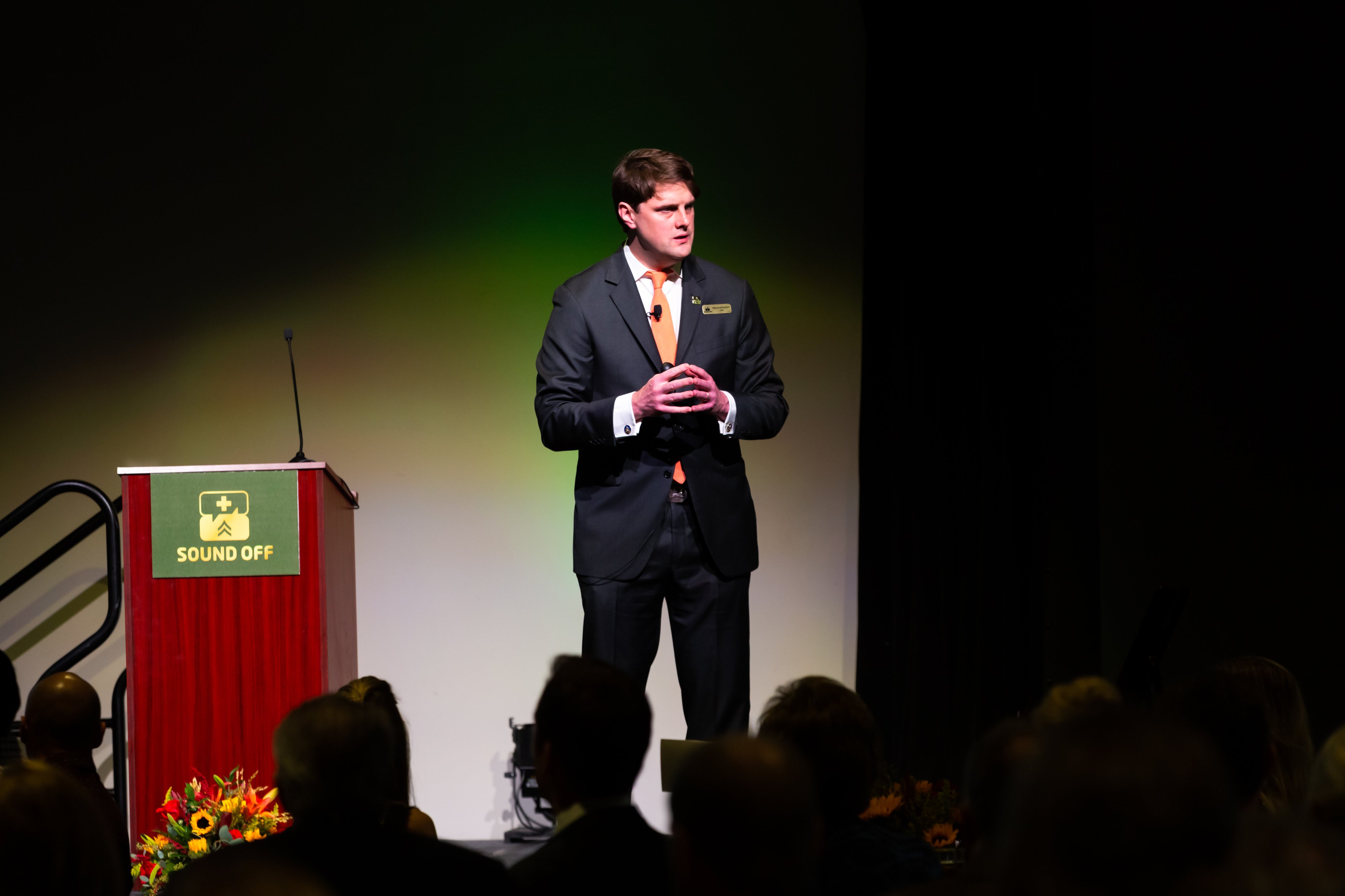 This Veterans Day, share the work of Sound Off with those veterans in your life. The challenges and internal struggles of our veterans may often be hidden, but they are very real.