Proctor is incredibly fortunate to be surrounded by beautiful spaces begging for art to displayed. Through the efforts of Molly Leith, Arts Department Chair Bill Wightman, COO John Ferris, and our Maintenance team, we have transformed empty wall space throughout campus into intentional art exhibits that speak not only to the soul of Proctor, but to the talent, culture, and creativity we admire in the world around us. Check out current and future art exhibits currently open around campus!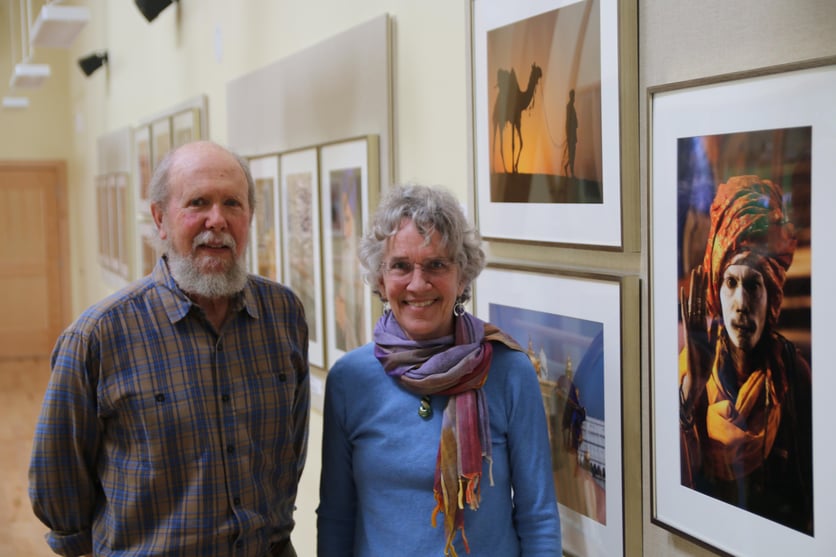 Brown Dining Commons Exhibit: MeadEagle Photos
Since mid-November, the walls of the upstairs of the Brown Dining Commons have been graced with the colorful, thought provoking photography of Dan and Sally Mead. Their collaborative work, MeadEagle Photos, has not only brightened the space, but provided opportunity for conversation around cultures, experiences, and the world in which we live. We hosted a "Thank You" reception with the artists on Tuesday, February 20 before their work, unfortunately, came down and made it's way to another educational institution where it can provoke further conversations. Read more about MeadEagle Photos in this earlier blog post we published when the exhibit first was opened.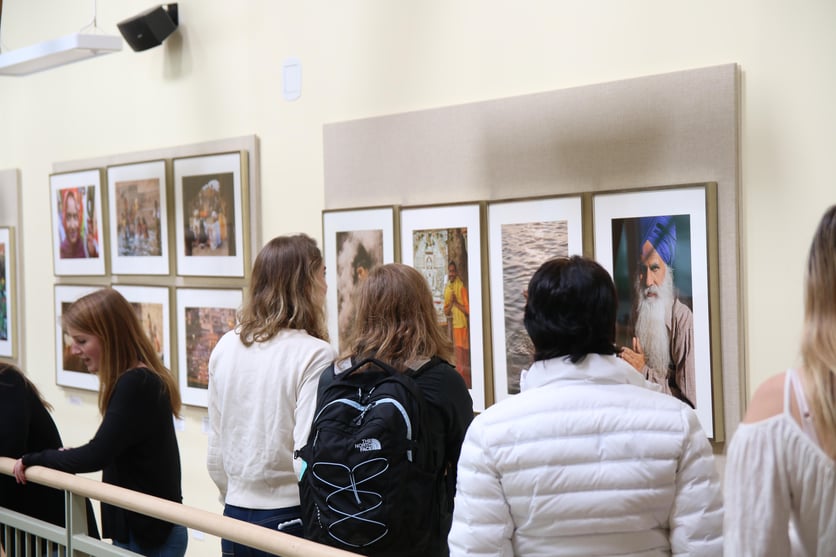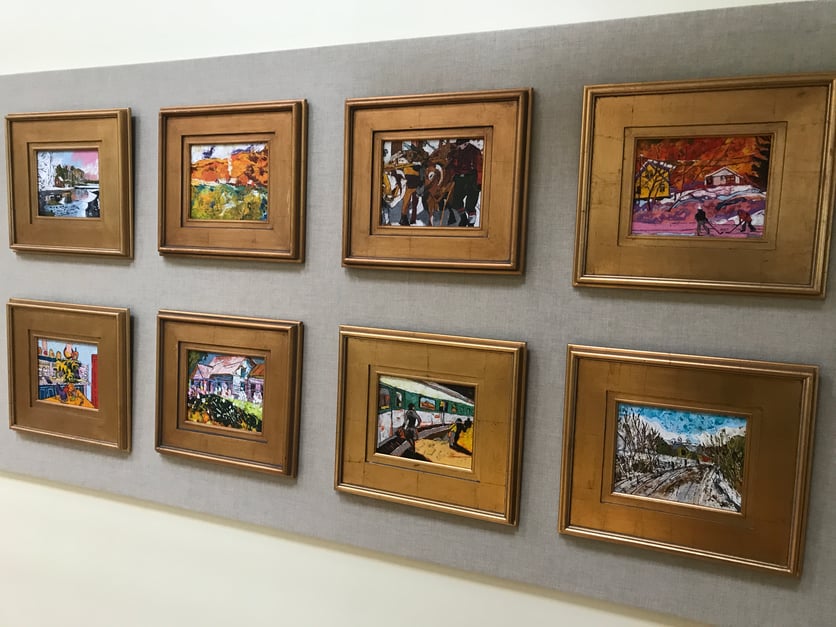 Paintings Brown Dining Commons Exhibit: Bill Peabody P'82, '86
Bill Peabody has been, and still is, an avid supporter of Proctor. Over 35 of his paintings, previously donated to Proctor and the art department, have been gathered from across campus offices and dorms to be put on display in the Brown Dining Commons. Bill has also agreed to lend us some of his more recent work, from his personal collection, to be included in our show. A variety of this work will be on display in the Brown Dining Commons this February through Fall of 2018. A reception date is still to be decided.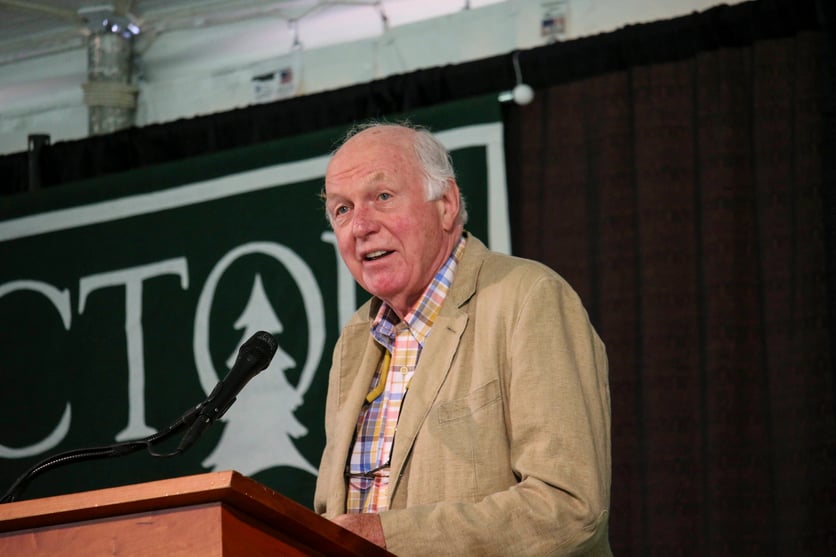 Past Parent and former Co-Chair of Proctor's Board of Trustees Bill Peabody P'82, '86 has shared a collection of his paintings with Proctor to be displayed in the Brown Dining Commons.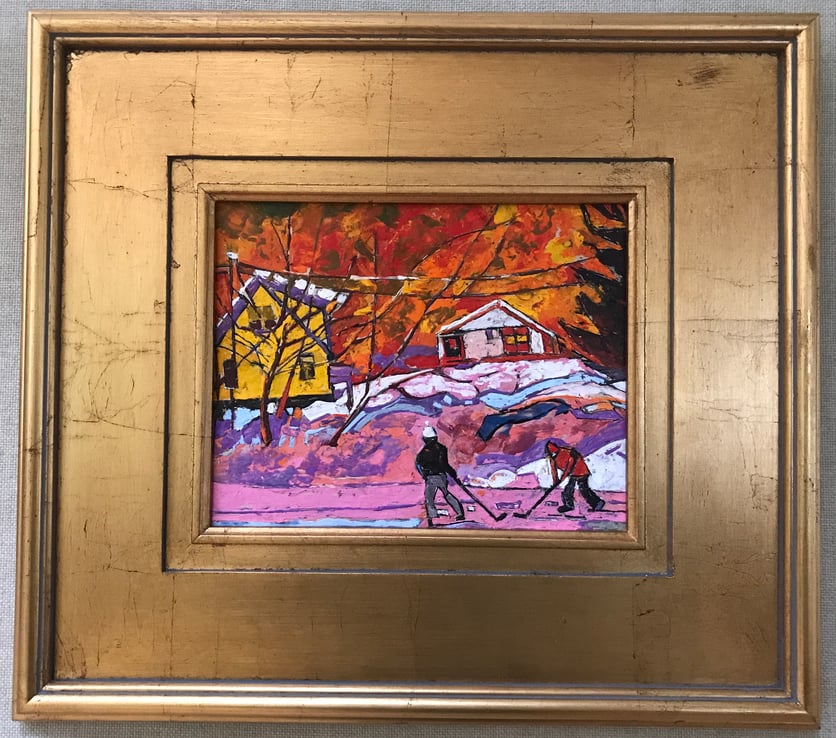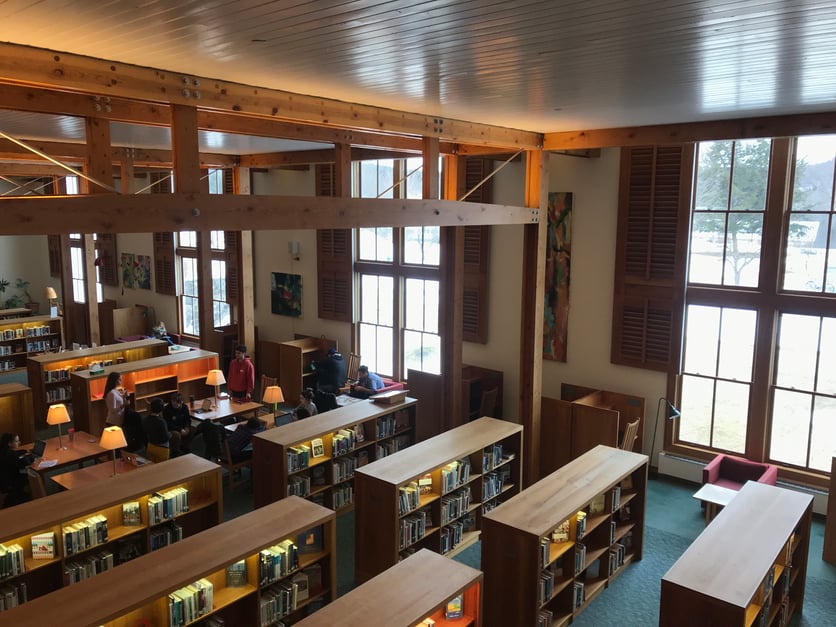 Fowler Learning Center Exhibit: Corbett Leith '92
Proctor alum and art faculty member, Corbett Leith '92, has shared a number of his paintings with the community to be displayed in the Fowler Learning Center. Each piece a unique creation, Corby spent time last Friday evening discussing his creative process and the specific pieces on display with a group of faculty, staff, students, and friends at a "Reception with the Artist". Corby's pieces range in size from small to massive, as evidenced by the 17 foot long painting on display in the head of school's office. Learn more about Corby's paintings and creative journey HERE.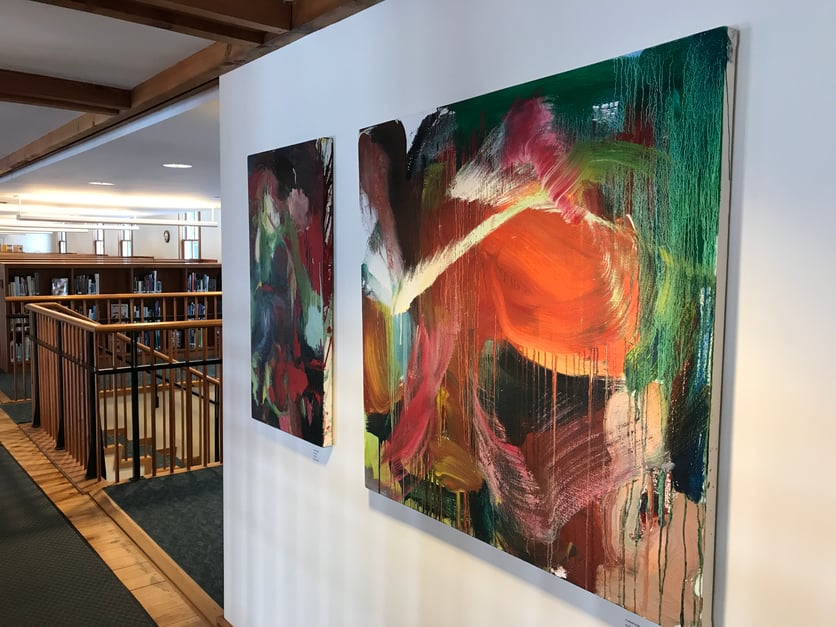 Proctor Art Faculty member, Corby Leith '92, discusses his paintings hung in the Fowler Learning Center with a small group of friends, faculty, staff, and students at an opening reception held Friday February 16.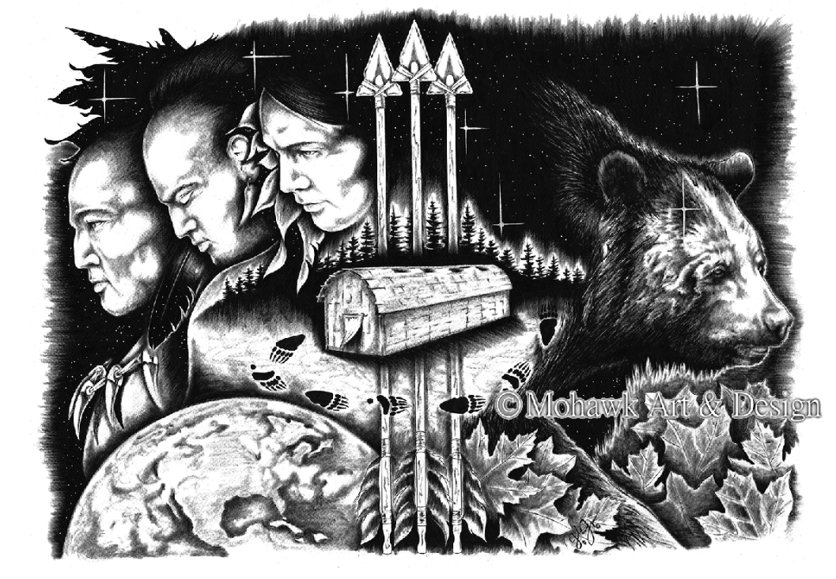 Fowler Learning Center Exhibit: Native Artists
Following Corby's current exhibit in the Fowler Learning Center, we are incredibly excited to display the art of Emily White Hat '94, P'14 and Jordan Thompson '01. Emily, a Lakota artist with deep connections to Proctor, will be exhibiting four of her hand sewn quilts. Jordan, another Native alum who has been deeply involved in Project Period and has brought some of his art students from the Mohawk Reservation to visit campus over the past few years, is a charcoal and mixed media artist whose work can be seen HERE. Virgil Poafpbitty '90 will also display sacred pipes from the Oglala Lokota. This artwork will be exhibited in May for the Native American Alumni reunion weekend and will remain on display through the fall.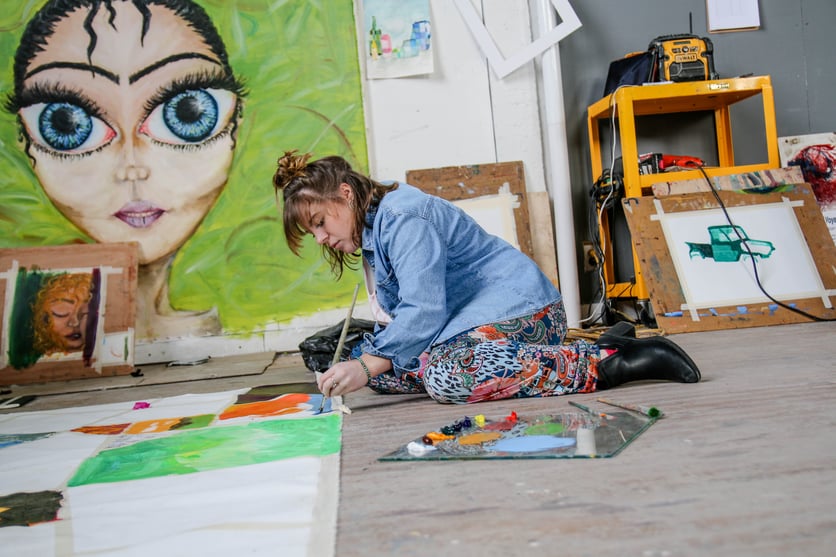 Student Artwork on Exhibit:
Aside from the Winter Term Art Show on display this weekend in the Wilkins Meeting House, student artwork will be rotated through exhibit space in the Wise Center, the Maxwell Savage Hall rotunda, and the Wilkins Meeting House for the remainder of the year and into the future.