On a hot, Wednesday afternoon when all other teams are racing or competing in games, Proctor's varsity football team heads to Farrell Field to run through scouting reports, refine their offensive and defensive schemes, and continue to prepare for a Friday night road game at Cushing Academy. Coming off a come from behind 37-29 win over perennial power, New Hampton School, last Saturday, the Hornets are confident, yet measured as they look ahead to Cushing and the remainder of their Evergreen League schedule. We caught up with head coach, Casey McCormack, and captains Lance Crate '18, David Johnson '18, and Ezra Jenifer '19 this week to hear their thoughts on team culture, their recent win over the Huskies, and the season ahead.
Tell us about the team's reaction to the win vs New Hampton School last weekend?
Lance Crate '18: I was absolutely elated after that win. It has always been a goal of mine to beat New Hampton and I just had a feeling this was the year. All of us bought into a hard week of practice, and we put together a complete game and valued the ball. It was an incredible feeling to win, but moving forward we know we made a ton of mistakes that we have to improve on in the future. We made huge individual plays that changed the direction of the game on the defensive side of the ball, but really need to focus on team defense to be successful long term.
David Johnson '18: The feeling after beating new Hampton was amazing. This is my third year playing against them, and it felt like a massive relief to beat them for the first time since our program went undefeated in 2012.
Ezra Jenifer '19: My reaction was happiness, because I know how much it meant to the team and the community. We hadn't beaten them in such a long time and that was a goal I wanted to achieve before graduating from Proctor. Coming off that win, we definitely feel good, but know we still have a lot more work to do to be a championship team.
Coach McCormack: Naturally, the boys, fans, and coaches were very excited to beat NHS, particularly after losing by a touchdown to New Hampton last year. That said, as coaches we know there is still much room for improvement on our defensive line and secondary. While we scored 37 points on offense, we allowed 29 points on defense. New Hampton is a perennial power, but we did not execute our game plan defensively.
Describe the team's culture this season and how you feel it will be an asset as the season progresses.
LC: Culture-wise we improve everyday. We talk a lot about putting the team first even with the wide range of talent we have. Everyone has to fill their role whether that's a two way starter or a supporting role. Additionally, once we learn how to give positive and helpful feedback rather than get down on each other we will make faster progress.
DJ: The team culture this year has been really good. We have a lot of new guys who have come in and stepped up which has made for a great team dynamic. It didn't take long for the new players to get into the swing of things.
EJ: The team culture this year I believe is hard work, positive energy, and a willingness to learn. I feel this will serve us well throughout the season because we will have to both mentally and physically prepared.
CM: Proctor football is based on tradition. Played by the brothers before our current generation, our players feel connected with the past and alumni football players through social media and alums frequenting games. The connections begin when alums return to the sidelines during current contests to personally recognize players for their strong efforts both on and off the field. As each player puts on their game jersey, they are asked to think about the words on their chest... "Proctor".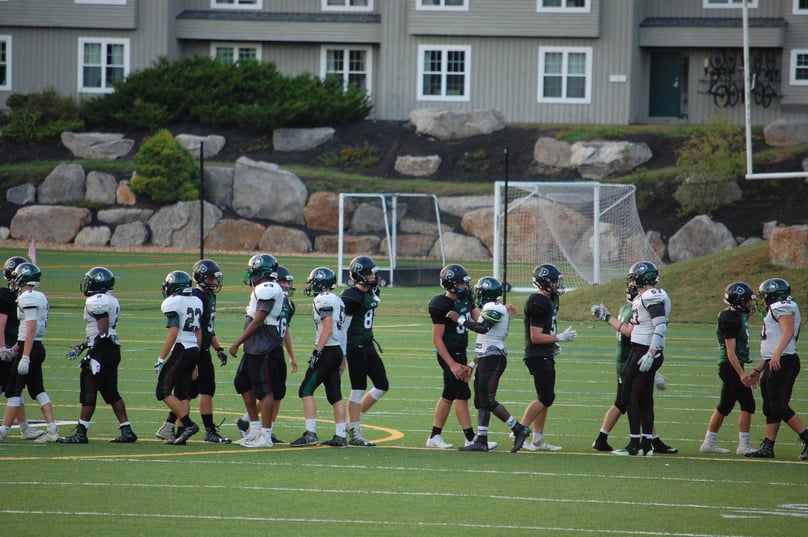 As coaches and captains, how have you helped try to establish this culture on your team?
LC: As captains we have really pushed the team in practice and have made the standards very clear. By doing things the right way others tend of follow and our hope is that at some point everyone will follow our leadership. This involves them stepping up and making plays as well as following details like showing up on time and properly hydrating. But overall we have already seen a lot of great football with our new guys and just need to work on cohesiveness.
DJ: As a captain I have tried to lead by example as well as pass down the wisdom that was given to me by team leaders in years past.
EJ: If we have guys willing to learn and push themselves everyday, we can no doubt do great things this year! I feel that I bring a competitive spirit and edge that we need to be a successful team, however, I know I learn as more from my teammates and the example they set, and from my coaches, that helps me become a better player and hopefully a better leader.
CM: Based on firm team policies and expectations, the coaching staff early on empowered our player leaders. It is important to allow leaders to lead, and we have a couple of exemplary young men who are stepping up on the football team in captainship positions by unconditionally supporting teammates, demonstrating maximum effort, performing selfless acts, and doing the right thing when no one else is watching.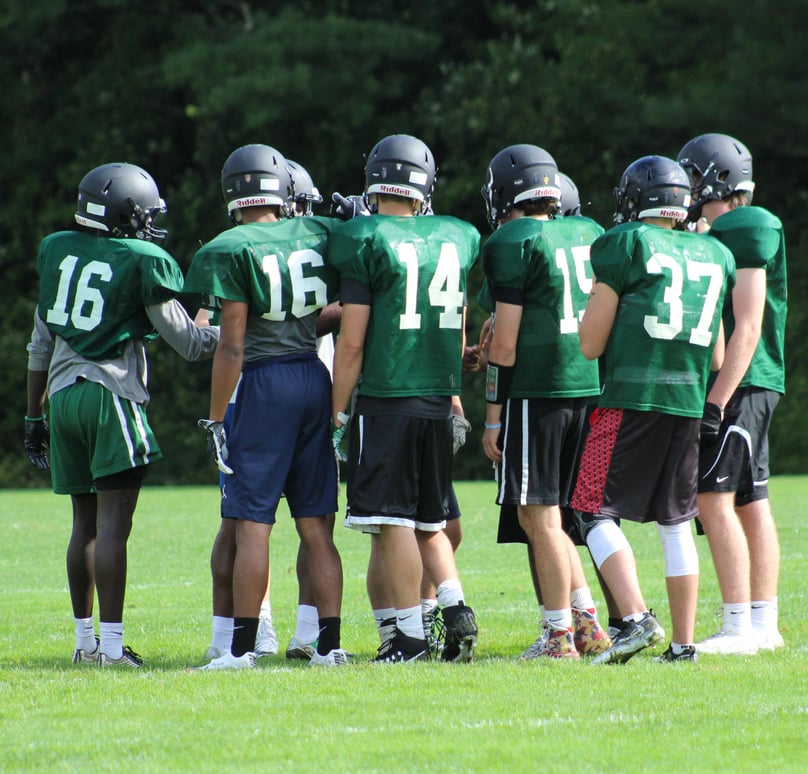 What does your team need to do over the coming weeks on a day to day basis to remain competitive in the Evergreen League and potentially make a run at a bowl game?
LC: We lack depth so we must be more mentally tough and physically tough than our opponents even when they have more players. We have to go hard every practice and listen to our coaches in order to make a run at the post season. We are very confident in our abilities as a team if we work together and work hard.
DJ: We need to be relentless. We can't become satisfied. As long as we keep focus and take care of everything in practice we will be just fine showing up on game day. It will also be extremely important we stay healthy.
EJ: For us to keep being successful, we have to be willing to put in the extra effort in practice, do the extra sprints, and keep pushing one another to get better everyday. If we can do that, we are no doubt capable of great things this season!
CM: We plan to take things one week at a time. It is important that we do not get ahead of ourselves as we have some tough competition ahead of us in a competitive Evergreen League. Each week will be an all out battle as the parity of our league makes each game an exciting challenge of grit and execution. We are looking forward to an exciting season of tough competition and continued work with the boys on the practice fields to prepare them for the challenges ahead.
---
Best of luck to the varsity football team this weekend. Be sure to tune into their game live (CLICK HERE) on Friday night at 6:00 pm thanks to Cushing Academy's willingness to broadcast the game!