A cold, snowy April has added additional challenges to Proctor's boys' varsity lacrosse team this spring as the group works to find its identity under first year head coach, Travis Glennon, assistant coach Hunter Churchill '01, and captains Sam Fulton '18 and Lance Crate '18. Graduating twelve seniors off last year's roster, the team knew the transitions that lay ahead would bring with it equal parts opportunity and challenge.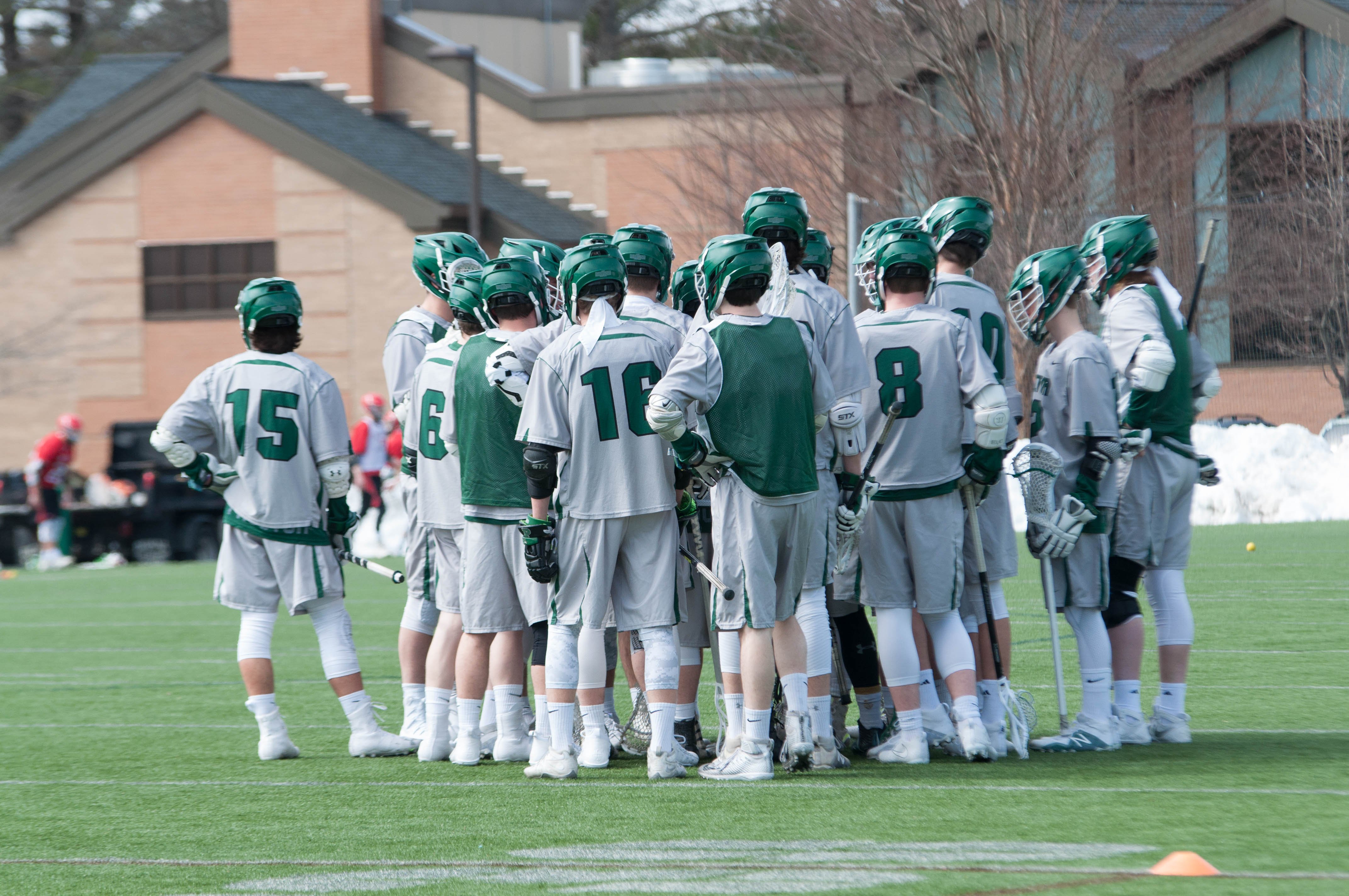 Through their first five games, the team has embraced its new culture and jumped out to a 4-1 record. With a big match-up against Phillips Exeter Wednesday afternoon (the #5 team in New England), we caught up with captains Sam Fulton '18, Lance Crate '18, and Patrick Murphy '19 to discuss the team's start to the season, Spring Break training trip, and goals that lie ahead for this group of scrappy, talented young men.
Describe the adjustment that has had to take place this year after graduating a big senior class last year and having Travis and Hunter step in as new coaches?
Lance '18: The team atmosphere and culture is definitely different than past years but I am happy with the cohesiveness of this group so far under Travis and Hunter's leadership. We, as captains, are still working to create a team first environment where everyone is contributing, being held accountable, and being supportive.
Sam '18: We graduated a senior class of studs last year; including key losses of Chandler Devaney '17 (United States Air Force Academy), Dillon Fitzpatrick '17 (Ithaca College), Crowley Gentile, Jack Hounchell '17 (Wheaton College, MA), and Alex Wyckoff '17 (University of New Hampshire), the talk around summer ball was that we were good last year, but we graduated everyone that matters. I think I can speak for Liam Prescott '18 (committed to Assumption College), Lance Crate '18 (committed to Merrimack College), Matt Murakami '18, AJ Fox '18 (committed to The College of the Holy Cross), Alfie Rylander '18, Patrick Murphey '19, Cole Joslin '18 (Middlebury College), and so many other talented kids on our team, when I say that we felt a little disrespected. This has fueled our team this year to approach every game with a chip on our shoulder and something to prove.
Patrick '19: This year's team culture and identity is very different from last year's team. Last year we had an old team dominated by juniors and seniors. This team is very young and most of the kids are new to playing a varsity sport. I feel like Travis has taken this new young team in and has completely changed our culture from last year. Last year we had a lot of stars that were great one on one players and could beat their men consistently. This year we have a less talented team but a smarter and faster one and Travis has adjusted very well to this new team.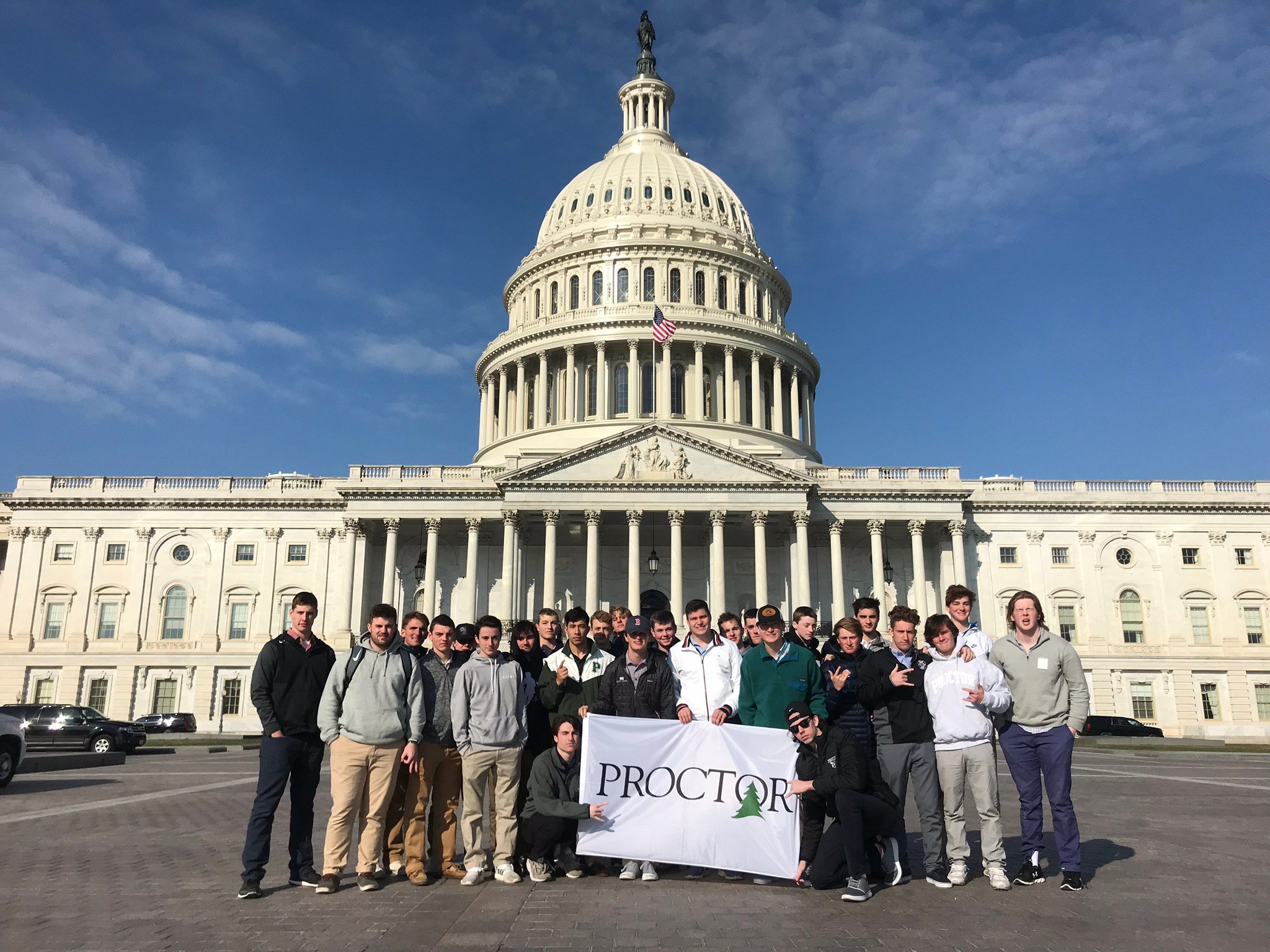 How do you feel your Spring Break trip to the mid-Atlantic region helped give you a jump on the season?
Lance '18: Spending time together and getting to know all the new guys was beneficial. I was glad we were able to play a full game down there as it showed us what we need to improve on and where our strong points are. The unexpected cold weather hindered our ability to maximize field time, but it allowed us to mix in sightseeing and activities that were bonding as a group. Learning to face adversity was a big takeaway from our trip.
Sam '18: Our Spring Break trip each year is crucial. While it is important from a lacrosse/skill development perspective, it is even more important from a team chemistry perspective. This year, we had the opportunity to meet with Maggie Hassan, one of our New Hampshire senators, visit some unbelievable museums in Washington, DC as a team, and these experiences are were once in a lifetime. The trip is also a really good experience for the guys that are playing college sports because it is a week of a pretty intense athletics.
Patrick '19: The spring trip was very successful this year because we were able to meld as a new team and we were able to learn how we played together and what everyone's strengths were. Also, we were able to adjust to a new coach and his new coaching style before the season.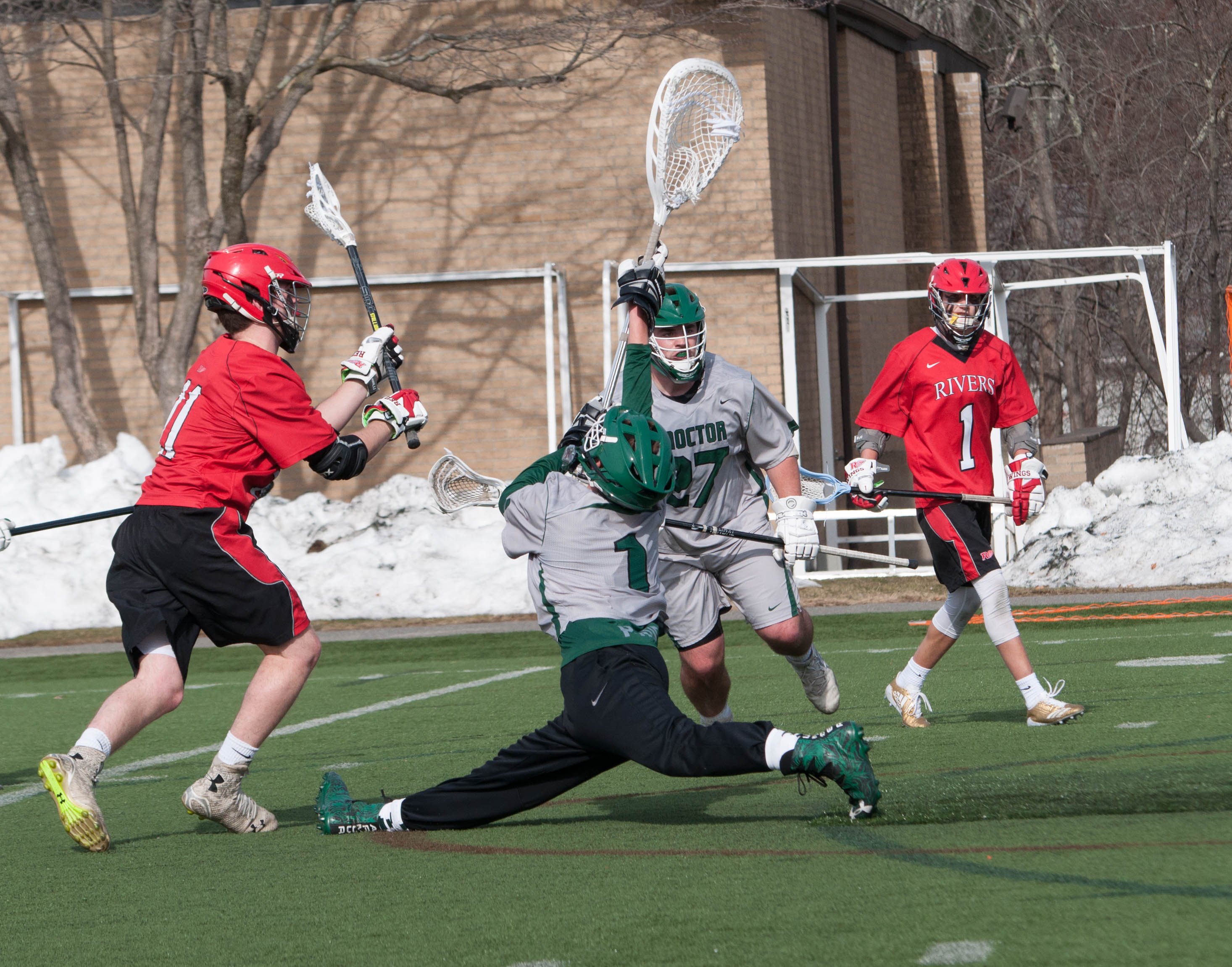 Through your first few games, what have you been pleased with in terms of execution and effort?
Lance '18: Our ability to put points on the board and stay out of the penalty box has been impressive. I've been pleased with the amount of new players who stepped up and filled critical roles after we graduated so many skilled players last spring. Our defense has been better and better each game and having two talented goalies backing them has been ideal.
Sam '18: Overall, I'm pleased with our effort. I think being a senior captain, I find myself being a bit more critical of our efforts than some of the younger guys. We have tallied a few wins early, and when we are able to put together four quarters of pretty good lacrosse like we did against Tabor (12-6 win), we have the potential to be very good. A few of our upcoming games, like today's against Exeter, will show us a lot about where we need to continue to improve.
Patrick '19: Our first game was a little bit rough because we had tryouts the two days before the game and we were unable to get our offense and defense in sync. Since then, though, we have been playing very well and are 4-0 after that first loss.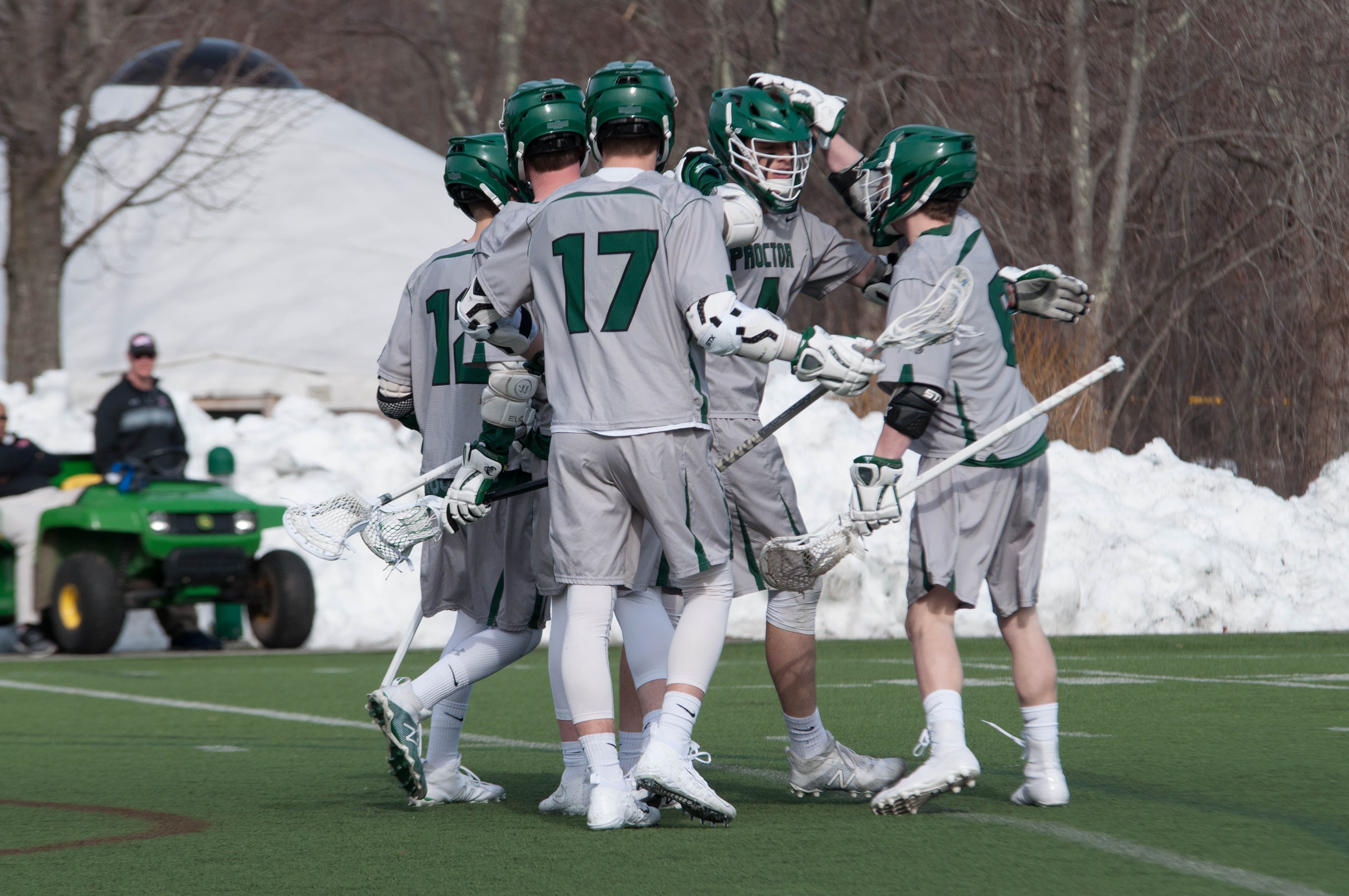 As you move into the league part of your schedule and face tougher competition, what will you need to do to be competitive and compete for a league title?
Lance '18: We need to, collectively, buy into our new systems and work harder during practice. Each player needs to put the team first and be willing to leave all they have on the field to make the team better. We are approaching a tough stretch of games and we need to become more versatile and less predictable on offense. Our coaches have done a nice job teaching us our new systems, but now we need to execute them as a whole. I am confident that the group we have can compete with every team on our schedule; but this won't happen without better focus.
Sam '18: We just need to put 100% in every game. I think it all starts with one guy on our team bringing that energy to warmups and we kind of feed off each other's energy. The bench then gets fired up and we are very tough to beat, it's also way more fun to play that way. We will need to be able to maintain this positive energy and focus as we work through the tough parts of our schedule.
Patrick '19: The most important thing we can do in league play is to play as a team and work together because we may not be the most talented team in the league, but we can absolutely be the hardest working.