For the past ten weeks, Proctor's athletes and coaches have invested blood, sweat, and tears into their respective sports and afternoon activities. As with every season, the Fall Term was filled with ups and downs, triumphs and disappointments, but through every experience is an undercurrent of commitment and learning. On Thursday evening and in assembly on Friday, the community recognized those teams and athletes whose commitment, ability, and leadership were essential to a successful season. While we highlight individual award winners in this post, each member of each afternoon activity should be proud of his or her effort this fall. Congratulations to everyone!
MARVIN AWARD RECIPIENTS
Each term, the Marvin Award is given to the new-to-Proctor male and female athlete who has made the most significant impact on his or her athletic team through his or her character, ability, and work ethic. Congratulations to Andrew Harrell '19 and Pernilla Shaw '20 on earning this fall's Marvin Awards!
Andrew Harrell '19 (Cross Country)
Andrew Harrell is new to the sport of running. He brought focus and quiet determination to practice, and he carried that into races. He set the pace in competition and set a tone of commitment and effort for the team in practice. In the cross country team's first race Andrew took an early lead. This is often a mistake new runners make, as they go out too fast and are unable to sustain the pace. However, Andrew maintained his pace and won that race by 11 seconds, which turned out to be the smallest margin of victory for him all season. Andrew won every league race this season. He ran with focused determination. He assumed the lead at the start of each race, which he never relinquished. While many competitors endeavored to stay on his heels, inevitably he pulled away, pushing the pace and taking the fight out of any challengers. Andrew set course records at Cardigan, KUA, and on our home course. Undefeated going into the NEPSAC race this Saturday, Andrew is the undisputed Lakes Region Champion this season, and our Marvin Award winner. Congratulations, Andrew.
Pernilla Shaw '20 (Field Hockey)
Pernilla Shaw, aka PJ, arrived at pre-season field hockey camp in September with a smile on her face, ready to go! Her contribution to the field hockey team this season has been huge. She is HIGHLY coachable and constantly asks for ways to improve. She THANKS her coaches daily. She is an exceptional athlete and has become a key component of our offense. We knew immediately PJ would be an impact player. We have designed our corners around her strong shot and ability to get either a big ball off or execute a solid pass. This is a major responsibility in field hockey, and she has it at just 14 years old. PJ's work ethic on the field is contagious. Her hard work brings up the level of play, and challenges her teammates to improve their game. PJ can easily set the tone and pace of a game. As an example, in a game at Dana Hall she scored the first goal, assisted the next two, and scored the last goal of the game. PJ is unstoppable when she is in the zone. And she is usually in the zone. PJ is constantly talking to her teammates, cheering them on, and pumping them up before, during, and after games. She has a significant role on the field due to her skill set. She has a great influence on team culture due to her consistently positive attitude. PJ understands the importance of sportsmanship, and models what it means to be a Proctor athlete on a regular basis. She holds herself and her teammates accountable, and promotes a climate of motivation and inspiration. As coaches, we cannot thank PJ enough for what she has done for the team. We are looking forward to her positive leadership in the three years to come.
---
See a complete list of individual athletic award winners below. Congratulations to all our athletes and coaches on a great fall season!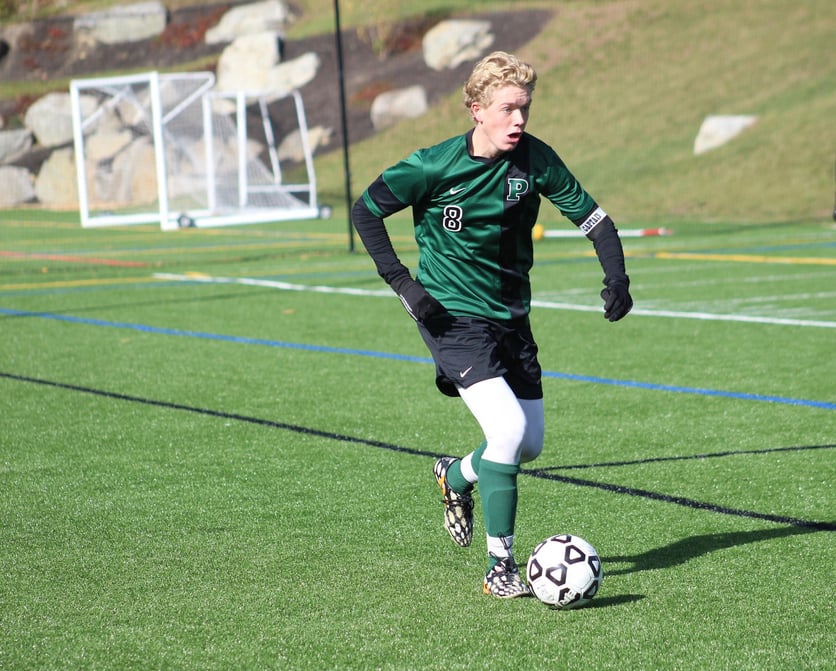 BOYS' VARSITY SOCCER
MOST VALUABLE PLAYER: Cole Joslin '18
COACHES' AWARD: Caleb Green '17
BOYS' JV1 SOCCER
MOST IMPROVED PLAYER: David Netburn '19
COACHES' AWARD: Zach Webster '18
BOYS' JV2 SOCCER
MOST IMPROVED PLAYER: Seth Rizika '20
MOST VALUABLE PLAYER: Parker Wright '20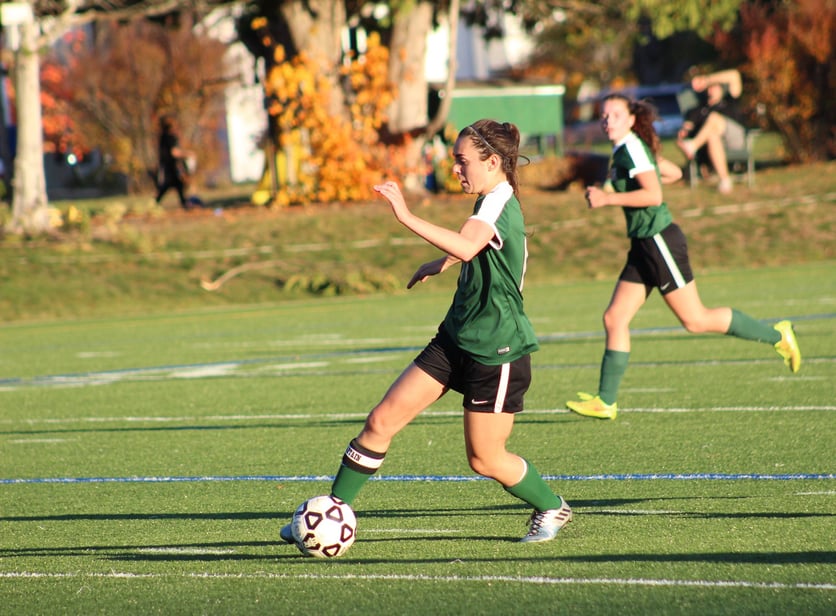 GIRLS' VARSITY SOCCER
MOST IMPROVED PLAYER: Vienna Marcus '20
COACHES' AWARD: Alaina Robie '17
GIRLS' JV SOCCER
COACHES' AWARD: Hannah French '19
MOST IMPROVED PLAYER: Maggie Loftus '20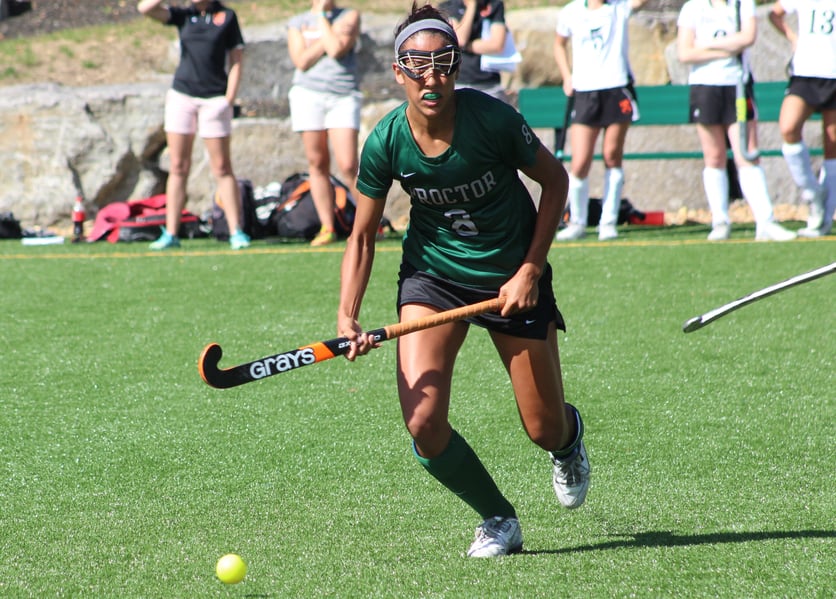 VARSITY FIELD HOCKEY
MOST VALUABLE PLAYER: Kiara Vazquez '18
MOST IMPROVED PLAYER: Lainie Renaud '19
JV FIELD HOCKEY
COACHES' AWARD: Chloe Methven '18
MOST IMPROVED PLAYER: Sascha Polonsky '20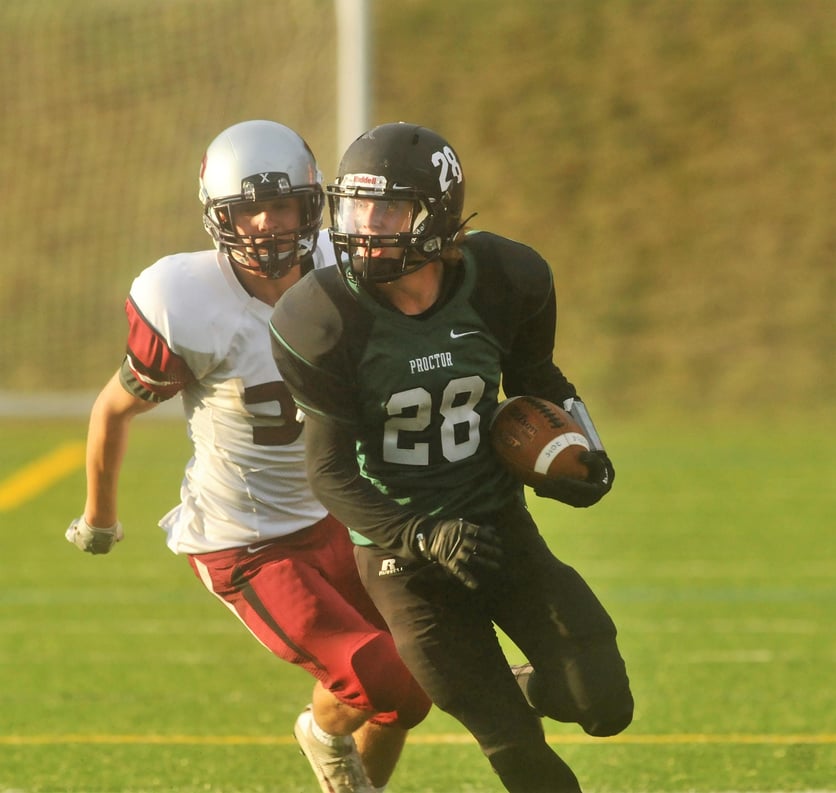 VARSITY FOOTBALL
KENNETH HUDSON COACHES' AWARD: Grifin Marshall '17 and Lance Crate '18
ARTHUR PRATT TEAMMATE AWARD: Chandler Devaney '17
JV FOOTBALL
JUNIOR VARSITY AWARD: Griffin Del Prete '17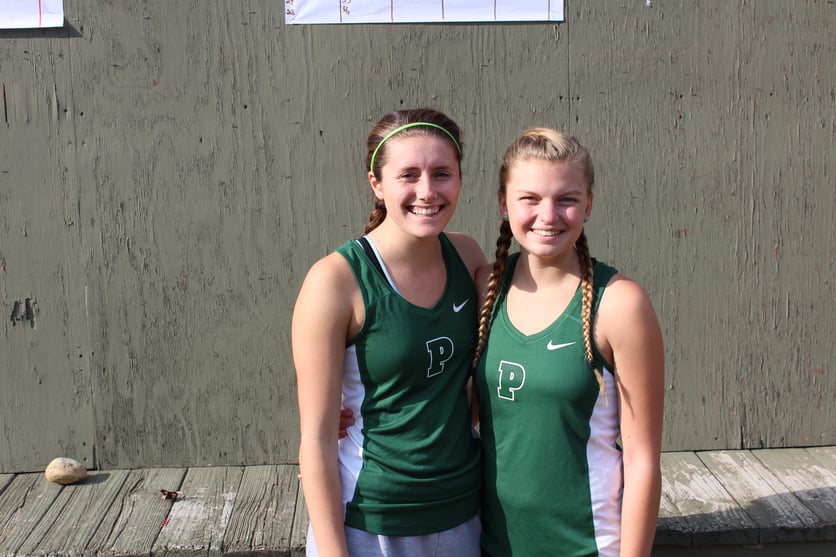 VARSITY CROSS COUNTRY
MOST VALUABLE RUNNER: Andrew Harrell '19 and Liza Orne '17
COACHES' AWARD: Madison Clarke '17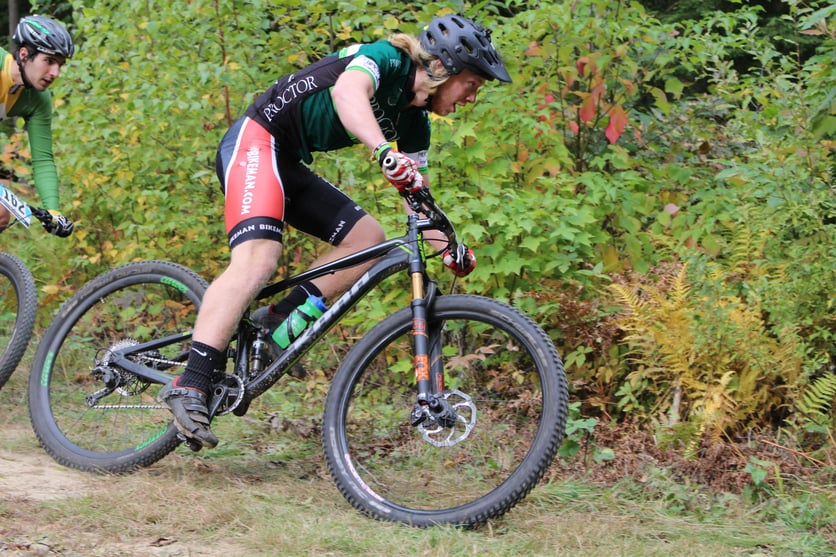 MOUNTAIN BIKING
COACHES' AWARD: Spencer Deng '17
MOST VALUABLE RIDER: Scott Johannen '17 and Dani Xu '18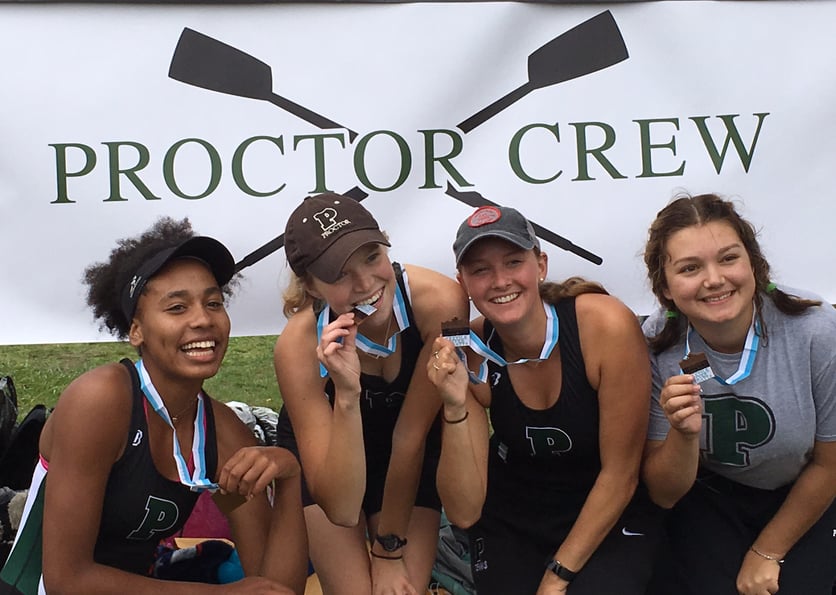 CREW
BEST TEAMMATE AWARD: Steve Jensen '20
GET IT DONE AWARD: Cole Schwabacher '20
LITERALLY EVERYTHING AWARD: Kali Brown '17
OARSWOMAN OF THE YEAR: Pilar Galvan '18
---
Thank you to Rich Tilton P'16, P'18, Mary Gettens '19, Sophia Matthes-Theriault '17, Alice Johannen P'17, Jon Sweet P'18, and Ilyena Kozain '10 for sharing their photography with us this fall!