After a year of pandemic athletics, Proctor's fall athletic teams were anxious to take to the fields and trails. Boasting the best combined record Proctor athletics has seen in a number of years, including NEPSAC tournament bids by both girls varsity soccer and varsity field hockey, teams across the board worked hard, improved, bonded as teams, and represented Proctor well both on and off the field. Core to the success of our athletic programs this fall was the tireless work of coaches and Athletic Department staff.
Likewise, the fall season would not have been possible without the tireless work of our student-athletes and the support of our parents. We are grateful for the leadership of Director of Athletics, Gregor Makechnie '90, and the athletic department team of Assistant Athletic Director Trish Austin '01, Assistant to the Athletic Director Becky Walsh, as well as Athletic Trainers Kelly Griffin-Brown, Austin Woodward, and Chris Jones '04, for supporting all of Proctor's athletes and coaches during this season, and to Assistant Equipment Manager Gabrielle Stone for keeping us equipped and ready to play. We would be remiss not to also recognize fellow Lakes Region schools for committing to agreed-upon protocols to have an interscholastic play safely. As the fall season comes to a close, we reflect on a season that we will never forget.
Marvin Awards
The Marvin Award is given each season to two students who are new to Proctor for their leadership, sportsmanship, and ability. This fall's Marvin Award recipients are Eric Edmonds '23 and Lola Randolph '23. Below are words shared by their coaches.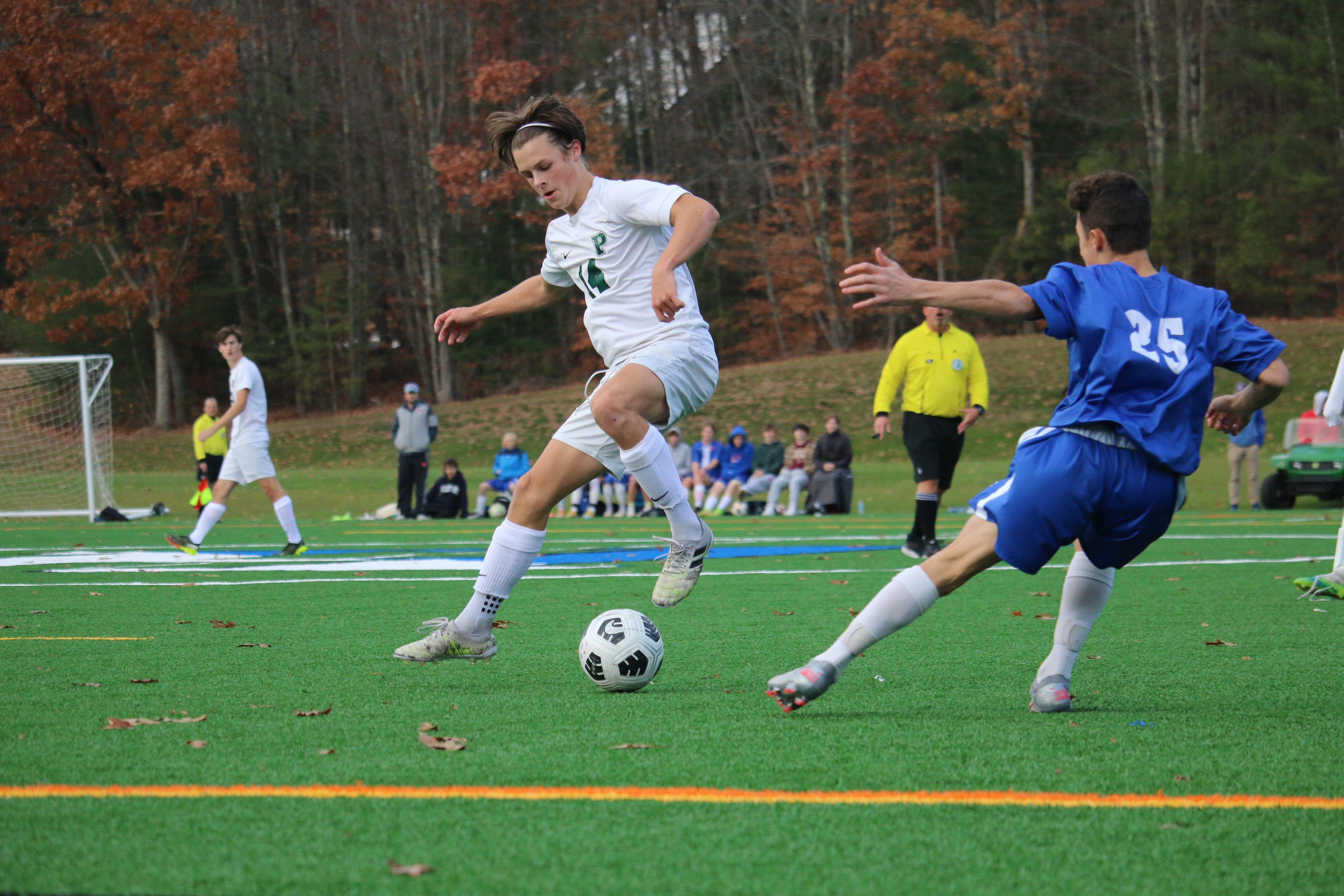 Eric Edmonds '23 (Boys Soccer)
Eric Edmonds joined the Boys Varsity Soccer team this fall ready to make huge contributions to the program. Fit, fast, skilled, and tough, Eric is a fierce competitor and dominant field player. Looking for ways to keep him on the field as much as possible, as well as best utilizing his skill sets, we have moved Eric around the pitch in various positions throughout the fall. He is a dangerous attacking player, one of the leading scorers on the team, and the focal point of every opposing team's defensive scheme. Eric is coachable and hardworking, often helping keep the tempo of drills in practice fast-paced. His voice can also be heard during games, keeping players focused and showing his dedication to the team's success. We thank Eric for his efforts this fall. - Head Coach Ian Hamlet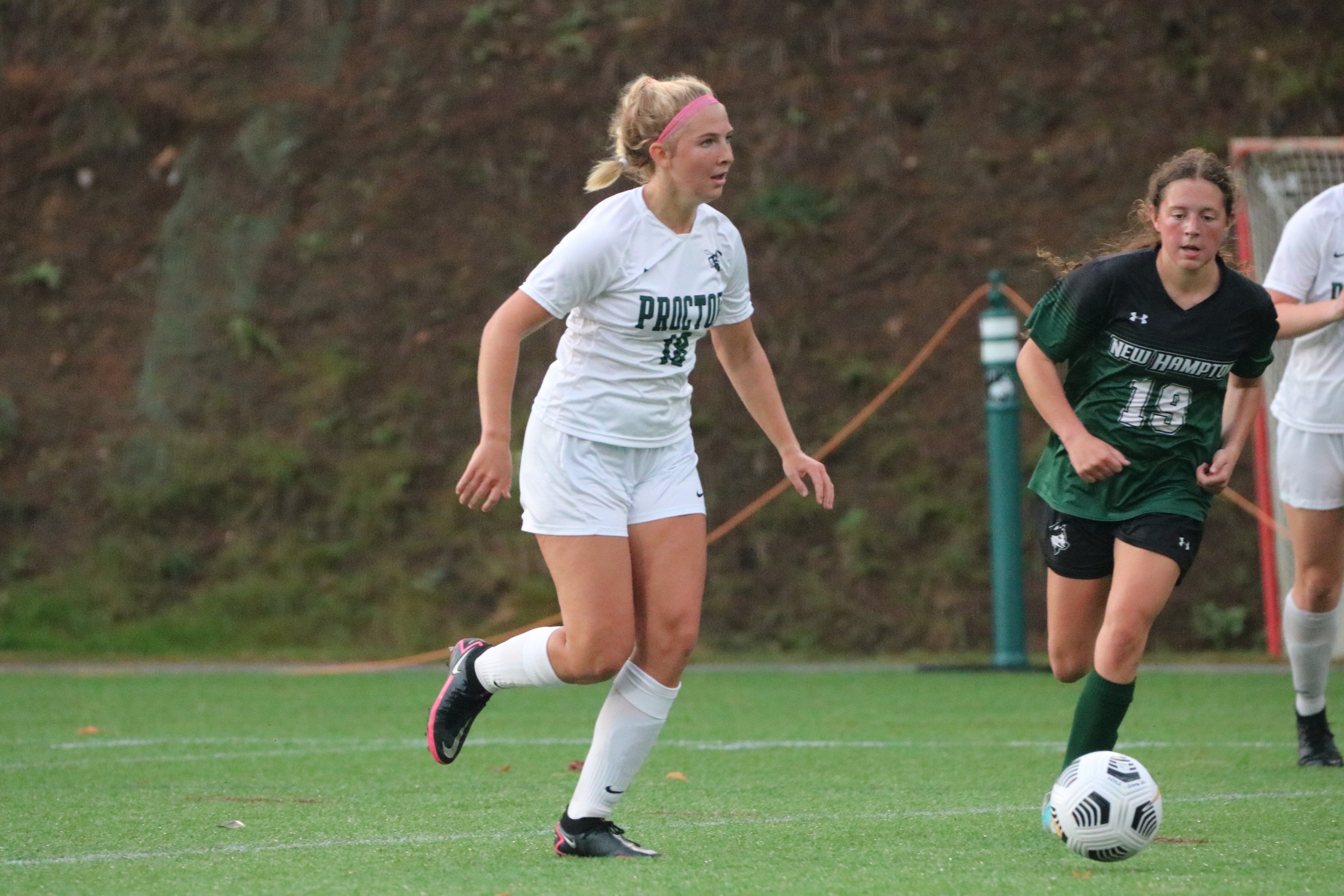 Photo Courtesy of Kevin Charleston, P'20, '22
Lola Randolph '23 (Girls Soccer)
As a defender, one of the best compliments may be to go unnoticed as you negate players from the opposition. Lola Randolph is exactly that type of defender. Since the very beginning of the season, she has helped our defensive unit set a high standard for what we can do. Despite being on a team with 11 seniors, Lola carries a gravitas that is felt by her teammates. She is cool, calm, and composed even in the most chaotic of situations. These attributes have served her and her teammates well, and her reliability has contributed to her teammates also having great seasons. Lola is always receptive to feedback, and has been willing to work on her craft as we encounter each new challenge. It has been a real pleasure to coach and work with Lola this season. - Head Coach Kyle Connolly
Congratulations to all of our Fall Athletic Award Recipients!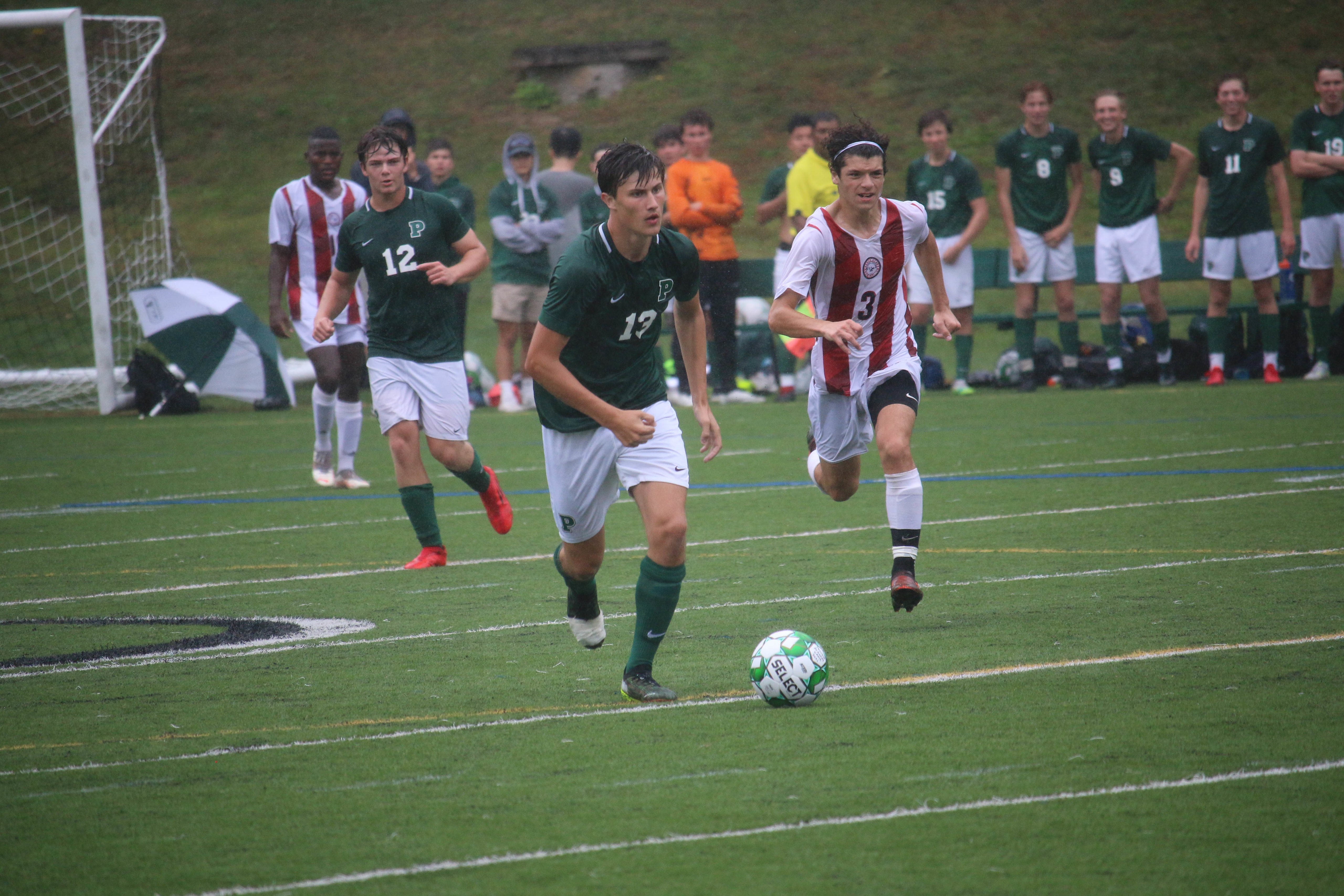 BOYS' VARSITY SOCCER
COACHES' AWARD: Tate Matte '22
TEAM PLAYER AWARD: Reed Martin '22
LAKES REGION ALL-STAR: Eric Edmunds '23, Oz Atwood '23
BOYS' JV1 SOCCER
FRESH FEET AWARD: Ben Kelly '25
STRONGEST DEFENDER: Elliott Norris '23
BOYS' JV2 SOCCER
MOST IMPROVED PLAYER: Branch Rossmassler '25
COACHES' AWARD: Tony Hu '23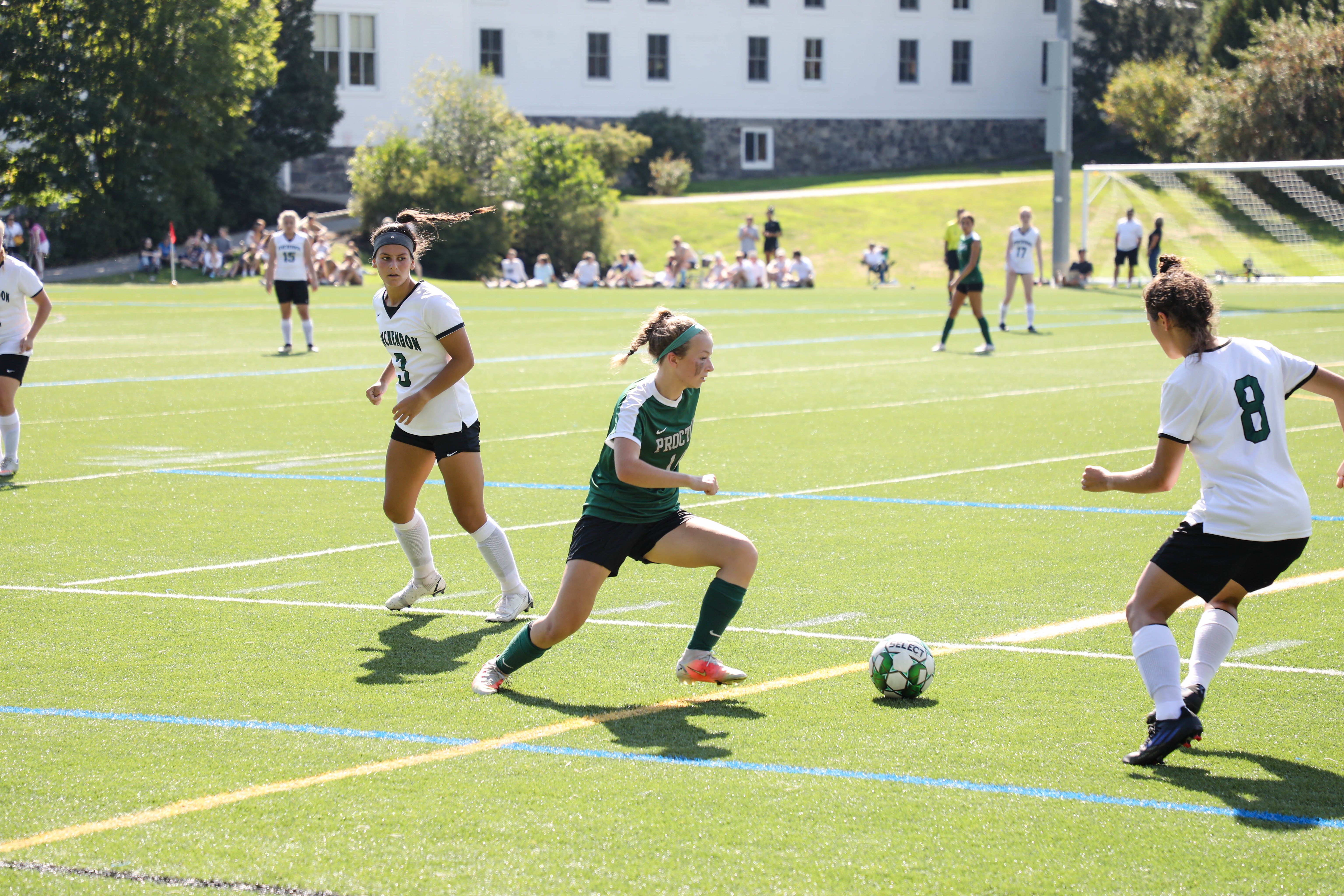 GIRLS' VARSITY SOCCER
COACHES' AWARD: Sasha MacKenzie '22
CAPTAINS' AWARD: Grace Bean '23
LAKES REGION ALL-STARS: Brynne Makechnie '22, Ang Arcidi '22
NEPSAC ALL-STARS: Cassidy Joslin '22, Emily Charleston '22
GIRLS' JV SOCCER
GRIT AWARD: Morgan Hart Nibbrig '25, Paige Makechnie '25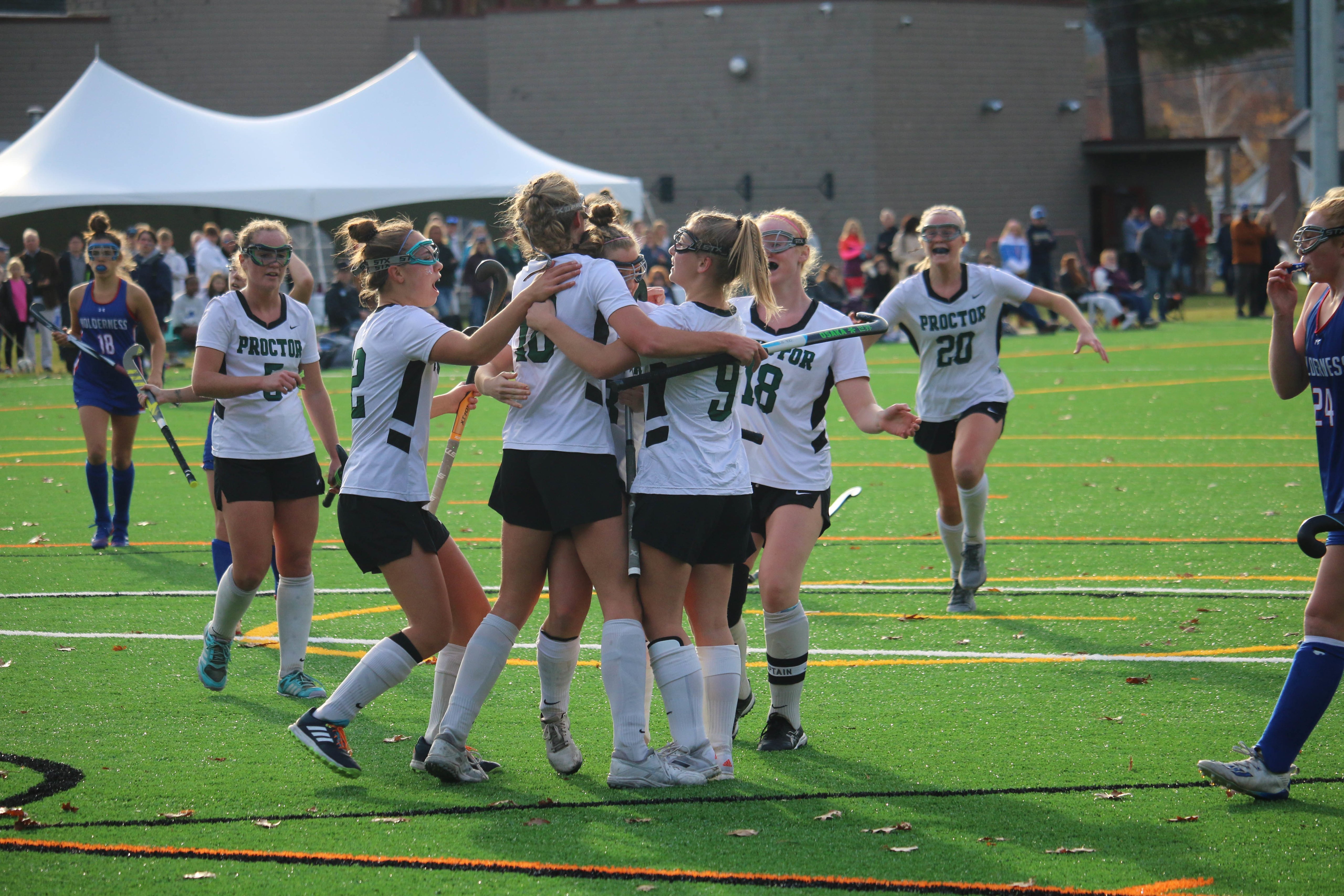 VARSITY FIELD HOCKEY
OUTSTANDING DEFENSIVE PLAYER: Lucy Werner '22
MOST IMPROVED PLAYER: Reilly Desmond '23
LAKES REGION ALL-STARS: Lucy Werner '22, Cameron Estella '22
NEPSAC ALL-STARS: Lucy Werner '22, Cameron Estella '22, Honorable Mention: Mayson Blondek '22, Bridget Everett '23
JV FIELD HOCKEY
COACHES' AWARD: Samantha Pehl '23
VERSATILE PLAYER AWARD: Bea Robblee '24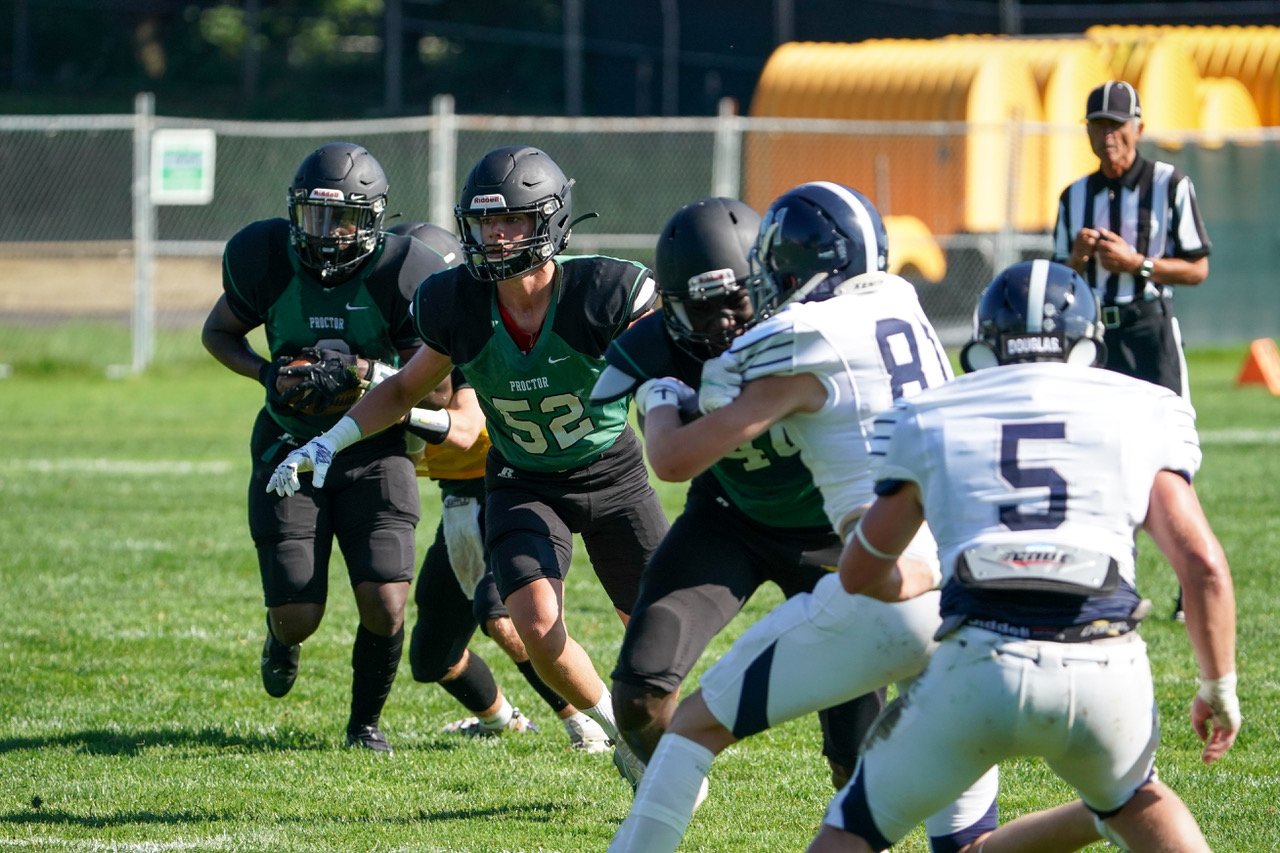 VARSITY FOOTBALL
KENNETH HUDSON COACHES' AWARD: CJ Geier '23
ARTHUR PRATT TEAMMATE AWARD: Andy Warren '22
EVERGREEN LEAGUE ALL-STARS: Evan Lasseter '22, Trey Shoultz '22, Cleto Chol '23, CJ Geier '23, Liric Harris '23, Cam Chambers '24
HONORABLE MENTION: Hayden Campolong '22, Jackson Downey '23, and Mark Rodeo '23
EVERGREEN LEAGUE DEFENSIVE PLAYER OF THE YEAR: Liric Harris '23
NEPSAC ALL-STARS: Trey Shoultz '22, Liric Harris '23, Honorable Mention: Evan Lasseter '22, Cleto Chol '23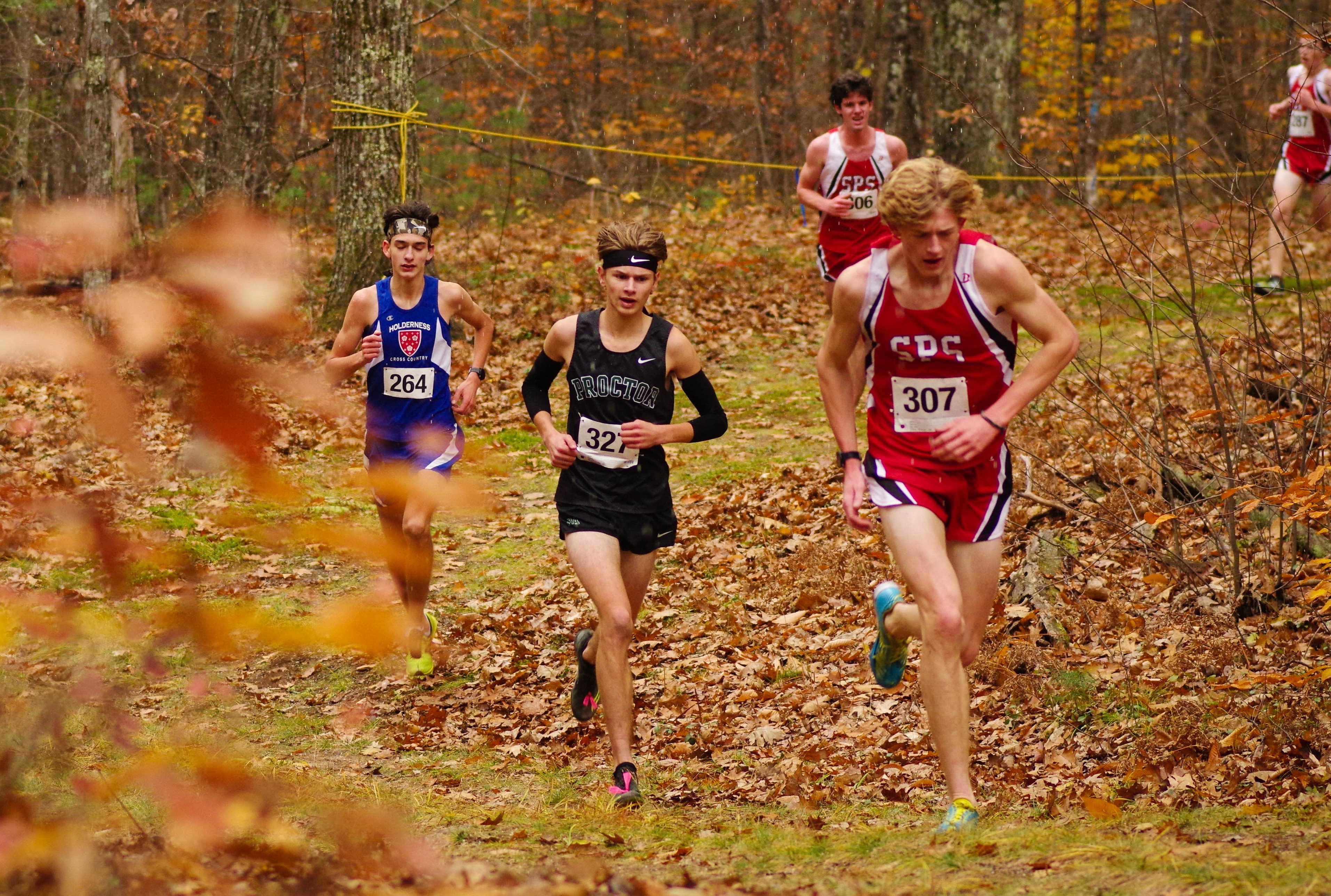 CROSS COUNTRY
COACHES' AWARD: Niko Cole-Johnson '25
MOST VALUABLE RUNNER: Colin Shaver '22
LAKES REGION ALL-STARS: Colin Shaver '22, Logan Thorne-Begland '23
NEPSAC ALL-STARS: Colin Shaver '22
ALL-NEW ENGLAND: Colin Shaver '22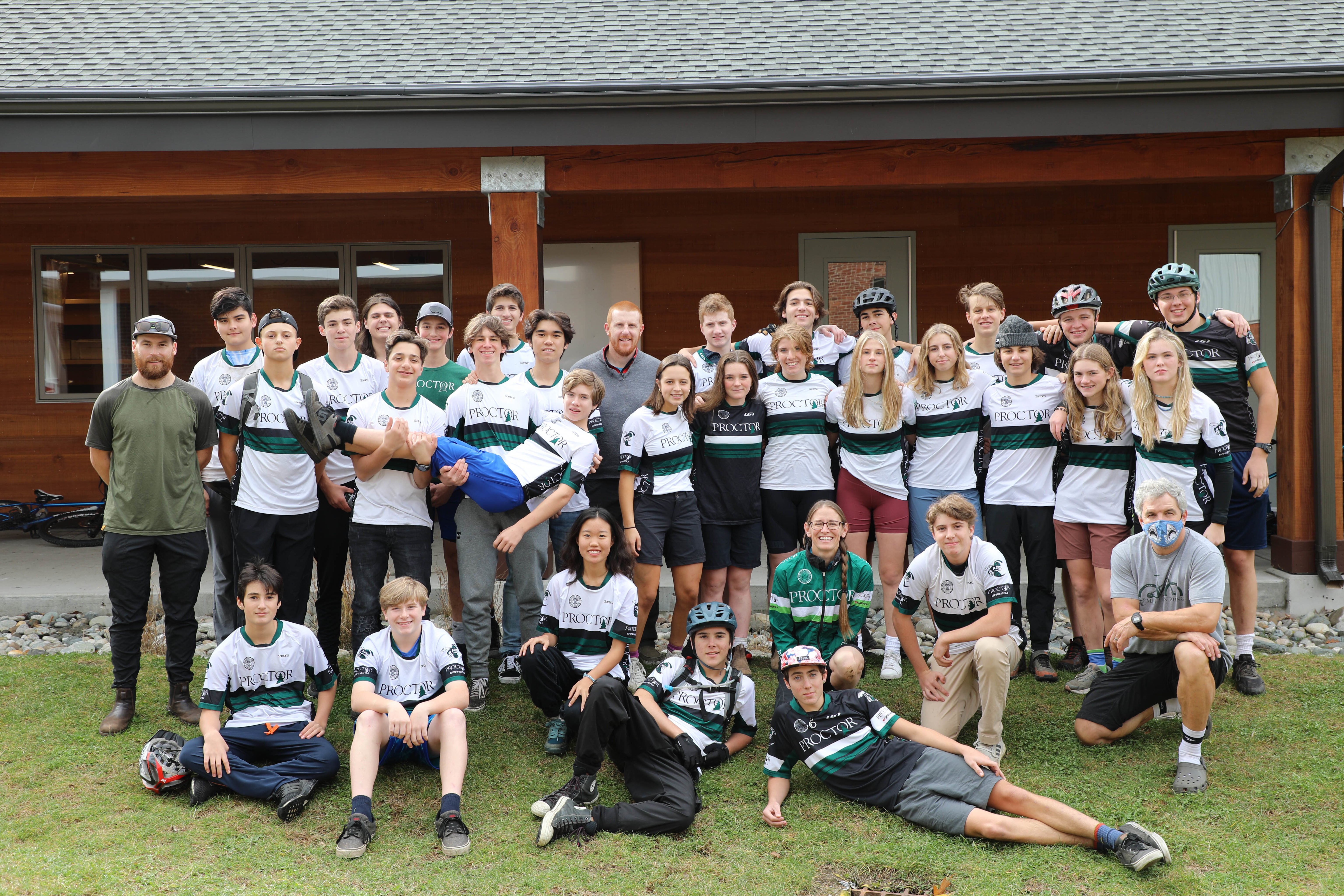 MOUNTAIN BIKING
MOST VALUABLE RIDER: Ella Maher '23, Hap Pederson '24
COACHES' AWARD: Ella Makechnie '23, Will Lunder '24
LAKES REGION ALL-STARS: Thomas Johnson '22, Jacob Allison '22, Hap Pederson '24, Ella Maher '23, Whitney Hollenbeck '24, Alana Hislop '23, Henry Wagler '25, Lauren Bush '25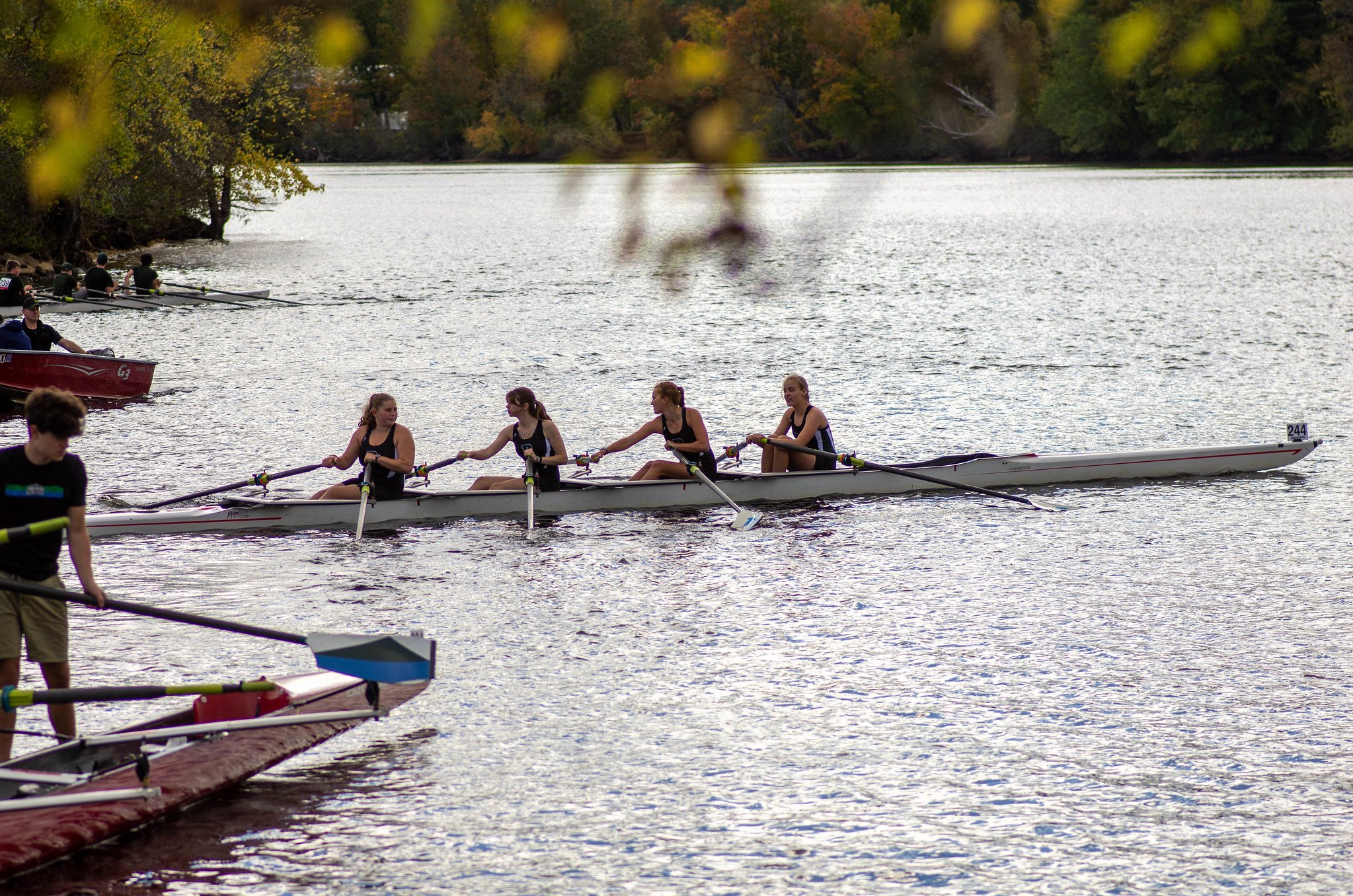 BOYS' CREW
LEADERSHIP AWARD: Johnnie Mutkoski '22
GIRLS' CREW
LEADERSHIP AWARD: Mason Guerster '22
COACHES AWARD: Lucy Powdermaker '22