In his end of season remarks to the community at last Friday's athletic awards assembly, Gregor Makechnie '90 shared an excerpt from Mike Krzyzewski's autobiography, A Season is a Lifetime, recounting the remarkable journey an athletic season provides its athletes and coaches. As much as things may remain the same from year-to-year within a team, never does the same group of individuals share the same journey. With Sunday's 53-48 win over St. Andrew's School (RI), Proctor's girls' varsity basketball team arrived the same destination as they did last year (NEPSAC CHAMPIONS!), but the journey itself was wholly unique!
Entering the 2017 NEPSAC Class C tournament as the #5 seed, Proctor's girls' basketball team traveled to Williston Northampton School (a 2+ hour ride) for back-to-back games in order to earn a chance to play for their third NEPSAC Class C Championship on Sunday, March 5, 2017. Wednesday's quarterfinal game saw a convincing thirty point victory for the Hornets over #4 Watkinson School (64-34), setting up a showdown in the semifinal versus undefeated #1 seed St. Luke's School (CT). In an up and down battle, St. Luke's tied the game at the end of regulation with a buzzer-beating three-point shot, but Proctor would dominate the overtime period en route to a 79-67 victory and a berth in the championship game against a talented St. Andrew's School team Sunday afternoon.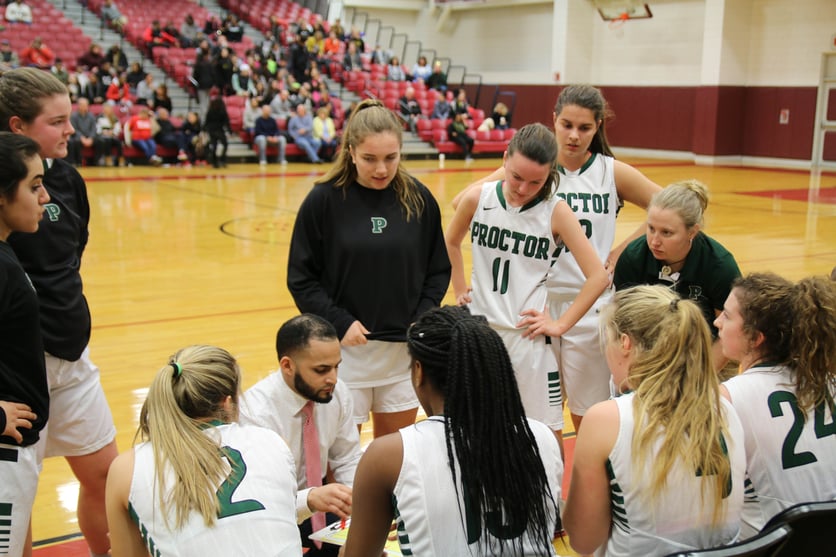 For first year head coach, Junior De La Hoz, and assistant Lindsay Brown '01, a run at back-to-back championships was the goal, but they knew the road would be a difficult one. After graduating last year's NEPSAC All-Star Amber Wilson '16, coaches knew they would lean heavily on veterans Amanda Torres '17 (who scored her 2,000th career point in the semi-final game vs St. Luke's!), Angelique Ngalakulondi '19, and Mikala Eacrett '19 who all played critical roles in last year's championship run. As they did all year, all three came up huge in the championship game as Torres led the team in scoring with 18 points, Ngalakulondi added 14 points and double-digit rebounds, and Eacrett hit three huge second half baskets and played suffocating defense against a much taller St. Andrew's team when the Hornets needed it most.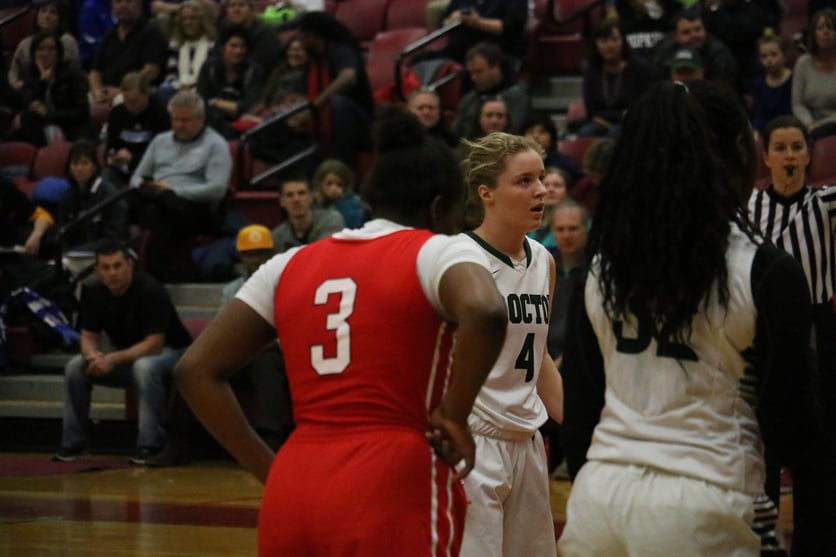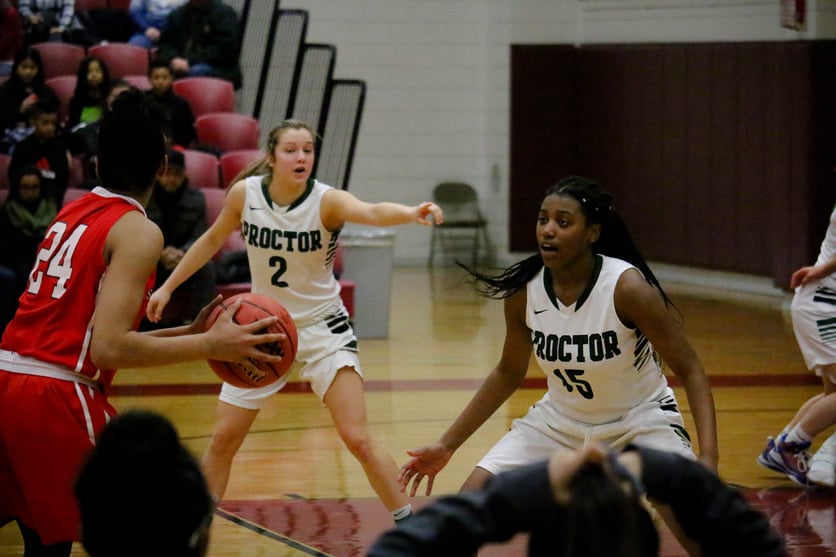 A team does not win a championship on the backs of three players, however. Sunday's game afforded the perfect opportunity for role players to step up and deliver, and did they ever! Forward Katelyn Barton '18 scored eight crucial points Sunday afternoon (after turning in a game-changing performance in the semi-final as well with 10 points and 8 rebounds in the second half of that game), while Essence McLean '20 shook off a tough shooting night to hit two clutch threes in crunch time. Sage Fletcher '18, Allie Rylander '18 both stepped in when needed off the bench, and co-captain Jojo MacDonald '17, Myla Davies '19, and Julia Royal '20 masterfully stepped into their respective roles on the team providing valuable support and encouragement to their teammates.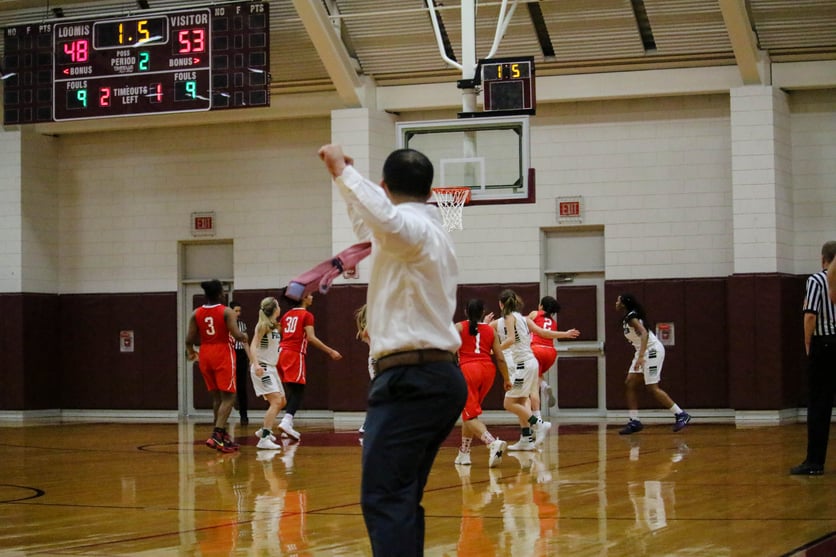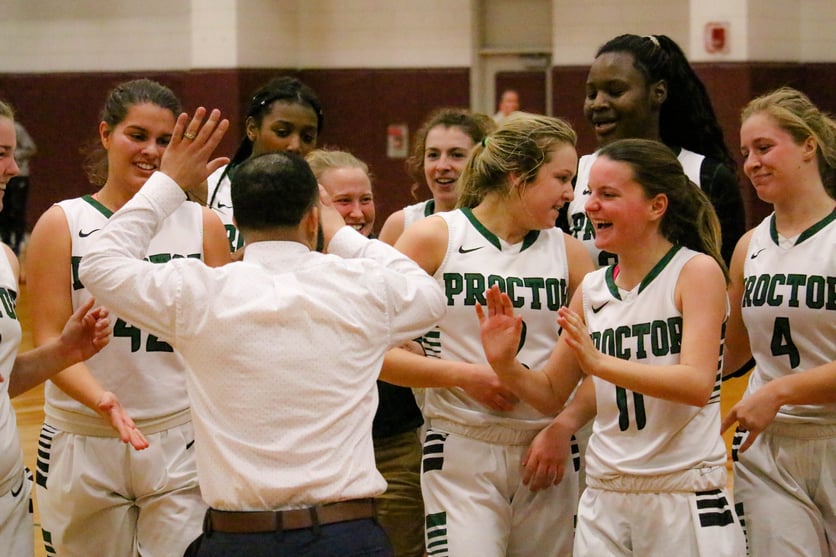 As the final buzzer sounded and players and coaches stormed the court, it was this collective sense of accomplishment, of each player fulfilling her role to the best of her ability, that made the Proctor faithful in attendance beam with pride. This is the beauty of team sports, and of living the lifetime of each season to its fullest. This group of girls made us proud not only for their classy play on the court, but for their willingness to celebrate their individual strengths within the context of a team.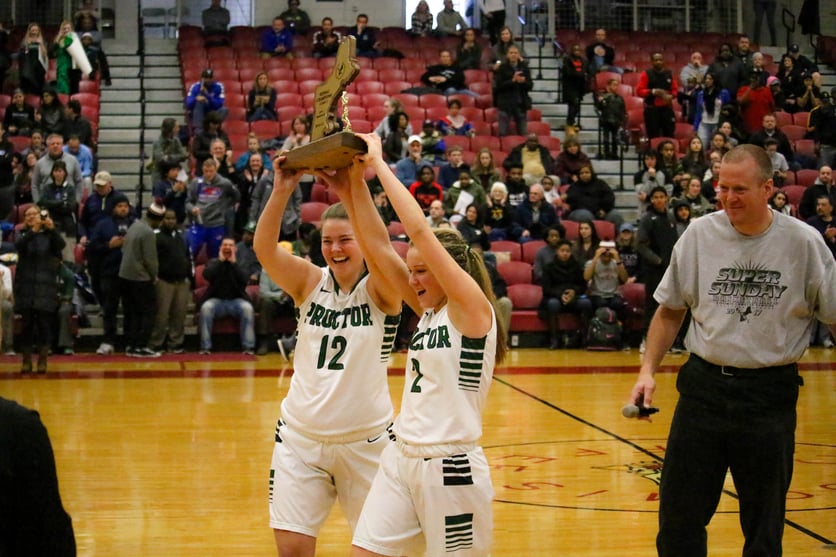 Congratulations to 2017 NEPSAC Class C Champions - Proctor Academy