Proctor's ski jumping program is as storied as any high school jumping program in the country. Built through the hard work of former faculty member Tim Norris over the past fifty years, the jumping program is now under the guidance of Chris Jones '04, one of Tim's former jumpers. At their first home meet of the 2018 season, first year jumpers Ezra Taylor '21 and Peter Koumrian '20 put forth a great effort, including a first place finish by Ezra! Read more about the ski jumping program's rejuvenation from the coach's perspective in this week's team spotlight.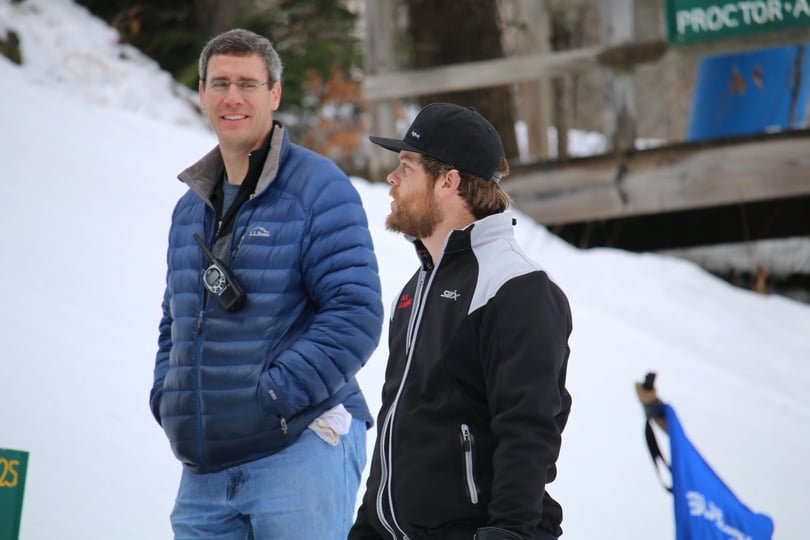 What was the program like before you arrived?
It was recently on a two-year hiatus, but ski jumping has a long history at Proctor. It was run by Tim Norris (below) for nearly 50 years starting in 1969 and he also coached the Andover Outing Club where I got my start as a ski jumper at 7 years old. Then I came to Proctor and trained with him, along with many other students that have gone on to be professional athletes and olympians. Tim continues to help with jumping in Andover, including our meet this past weekend.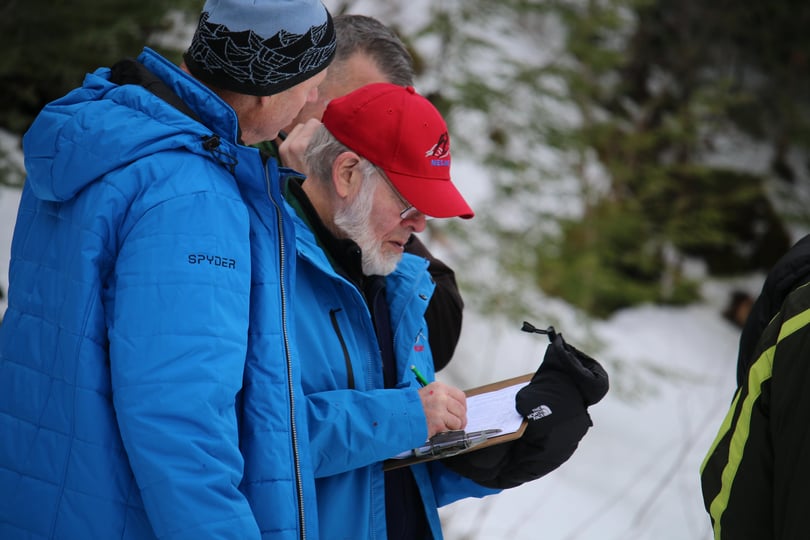 What has been your experience with the ski jumping program this year?
It's been a challenging winter, primarily because of the weather. We didn't get snow for a while, then got dumped on, it was warm and all melted, and now we've got this snowstorm! So there's just a lot of clean up and grooming that has to be done. But we've already experienced exciting growth in the program. We started the season with two jumpers and now have four and a half (one student who's doing it half-time). We're expecting more by the end of the season.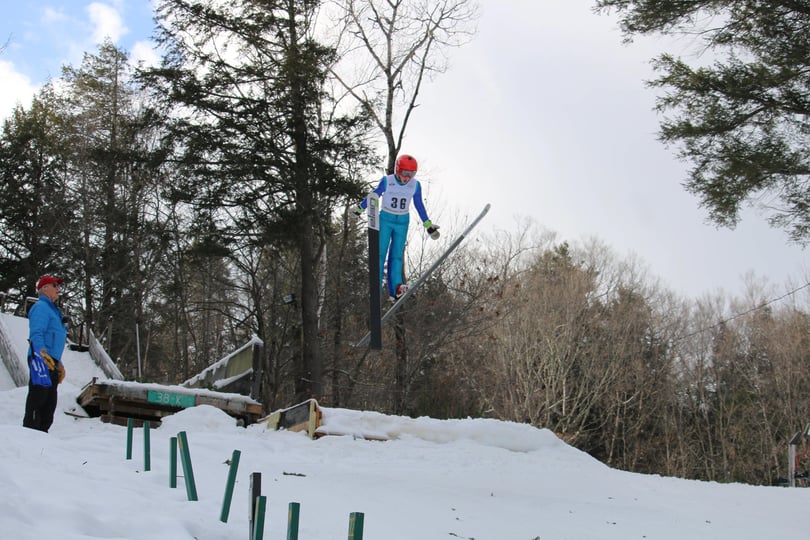 What was it like growing up as a ski jumper?
Ski jumping is really a fringe sport, especially in the United States, and the community of competitors is small. I would see the same kids every weekend at competitions and could only watch professionals for two weeks every four years during the Olympics. The U.S. only got live streaming of the World Cup a few years ago. Actually, the people that I looked up too as ski jumpers are both Proctor alums, the olympians Jed Hinkley '99 and Carl Van Loan '98. They were like hometown heroes. Jed is currently the Director of Development for USA Nordic, and he also holds the record on the Proctor Ski Hill for the 30 meter.
When I was young I also trained for the Skimeister program with the New England Preparatory School Athletic Council (NEPSAC). It's a combo event that includes slalom, giant slalom, cross country and ski jumping, and the person that scores the highest in each area is crowned the skimeister. There hasn't been a NEPSAC competition for a few years, but it would be pretty cool if it happened again in the future.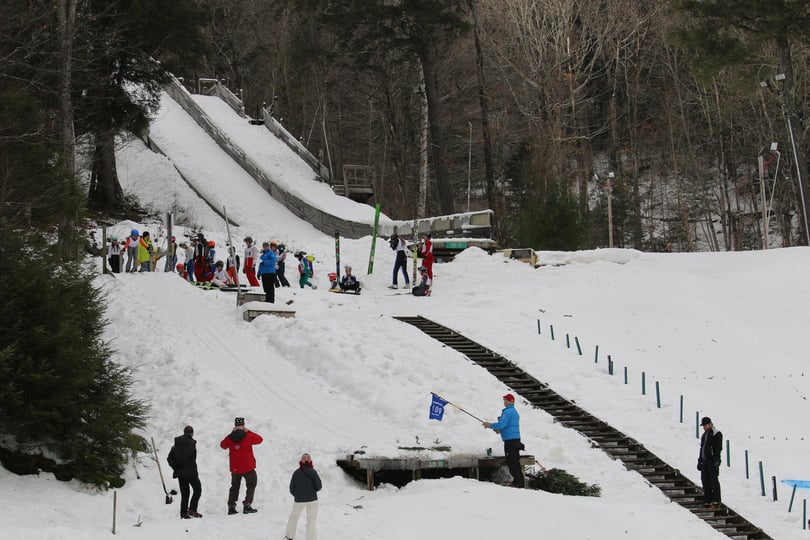 What are your goals for the ski jumping program?
I'm looking forward to the program growing. We've already attracted new student involvement, and we're anticipating more by the end of the year. I've even put off taking a yearbook photo yet because I want to showcase team growth. I also hope to develop our facility. Honestly it's probably one of the better facilities in the East, but ski jumping is a rare sport where it's very facility-driven. As students get better and better it's harder to challenge them on our hill, and I'd love to get a point where we can attend to and attract promising lead athletes.
*Chris' office is in the new Athletic Training Room, and the when this conversation took place bulldozers were literally tearing down parts of the building about a hundred feet away.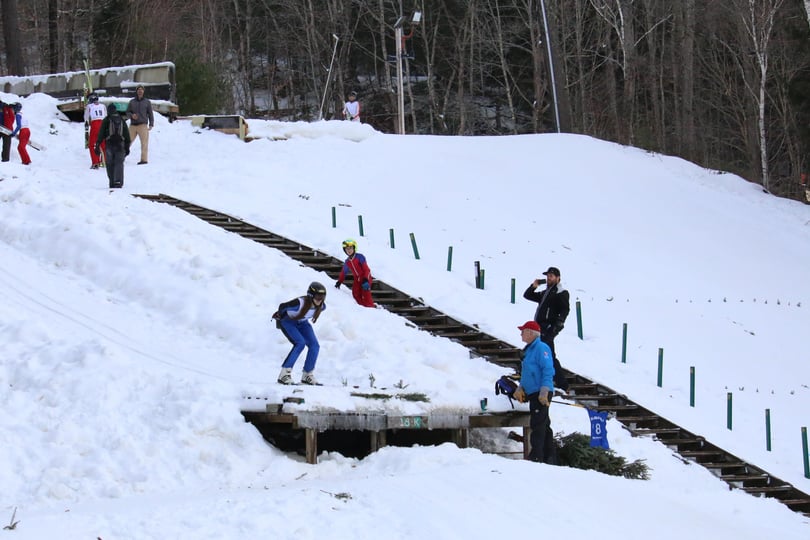 Tell us a little about the group of students you have this year.
This years team started out with just two jumpers. Peter Koumrian '20 is a former middle school jumper from Sunapee, NH and Ezra Taylor '21 of Salt Lake City, UT had never jumped before this season. Their enthusiasm and willingness to recruit has helped to grow our team to now 4.5 jumpers and a manager. Our newcomers have shown great promise and enthusiasm as well. Hank Miller '20 of Sunapee, NH came first and is a wellspring of positive energy for the team. Grant Green '19 from Cincinnati, OH signed on next and has already scored as the top jumper for Proctor at one meet. Caitlyn Reid '19 of Amherst, MA is our newest addition and the only girl on the team. Though splitting time with Varsity Alpine, she too shows immense potential for the sport. Caitlin Colgin '19 of Jackson, WY assists me in video work as our manager and certainly helps to keep the atmosphere light. It's quite the assorted group, but lots of fun and lots of learning. I'm very fortunate to have a group of kids willing to work as hard as they do, stay positive doing it and help to grow the sport once again here at Proctror. They're collectively a perfect base to grow a program around.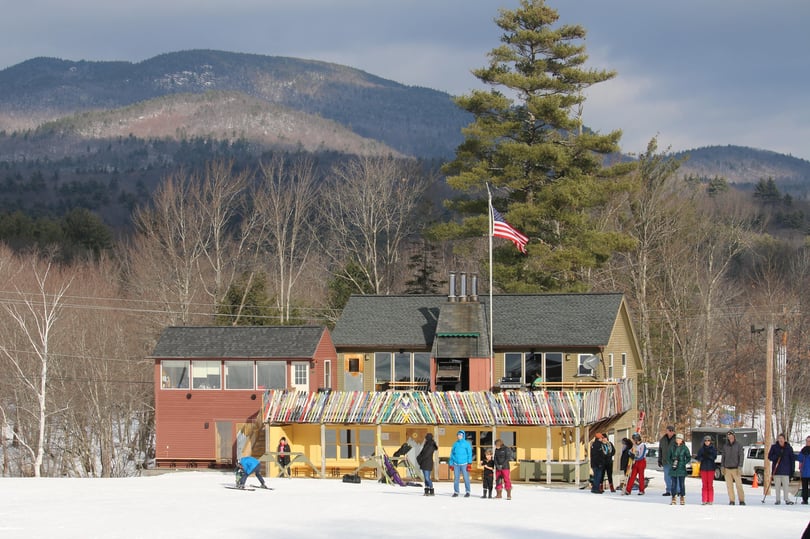 Be sure to check out the Ski Jumping team's schedule HERE to catch their next meet!