Roughly 130 students have spent the past four days training for their respective fall sports during Sports Camp. With the addition of a crew program this year, Proctor's Preseason Sports Camp offerings now include seven different sports (boys' and girls' soccer, field hockey, football, mountain biking, cross country running, and crew). Triple sessions over the course of five days can be exhausting, but the individual and team progress made during the week has been outstanding.
Proctor's field hockey team has had a great week of training leading up to their Lakes Region Jamboree on Farrell Field Saturday afternoon. The girls will host Holderness School, Tilton School, Kimball Union, New Hampton School in a series of 20 minute games starting at 3:00 pm.
Proctor's two synthetic turf fields, Carr Field, Leonard Field, trails, and nearby Lake Sunapee have been bustling with activity over the past four days as athletes and coaches get ready for the upcoming season. Girls' soccer has a tremendous young core of talent that has new Head Coach Carlton Wheeler-Omiunu and assistant coach Lindsey Allenby excited about the season ahead.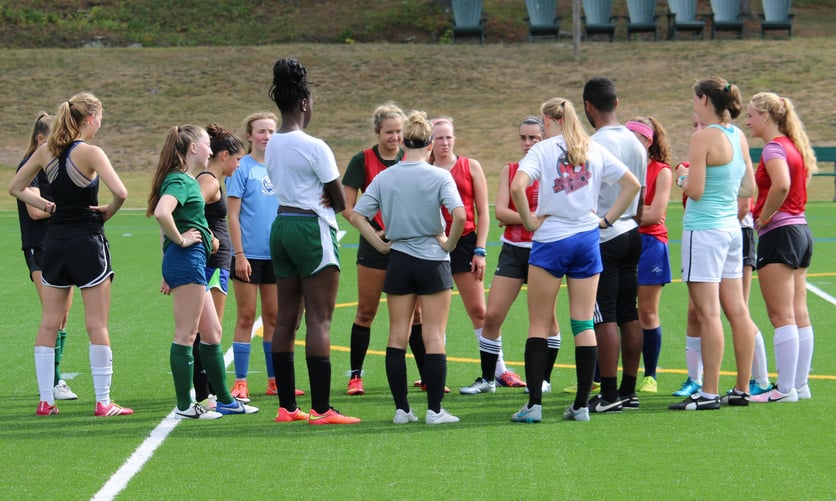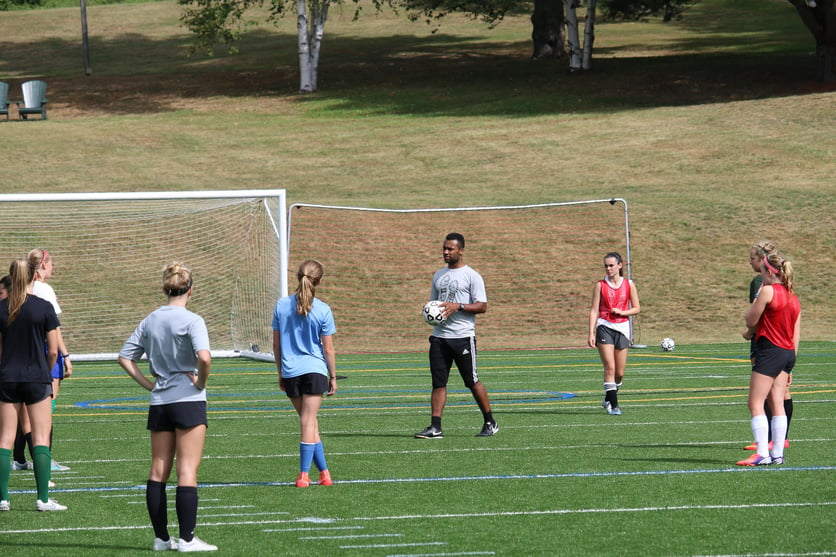 Boys' Soccer has 29 athletes at camp this week including a number of talented new players looking to impact the team. The boys travel to Groton School for their first scrimmage of the season Saturday, and always receive a good test from their ISL foes.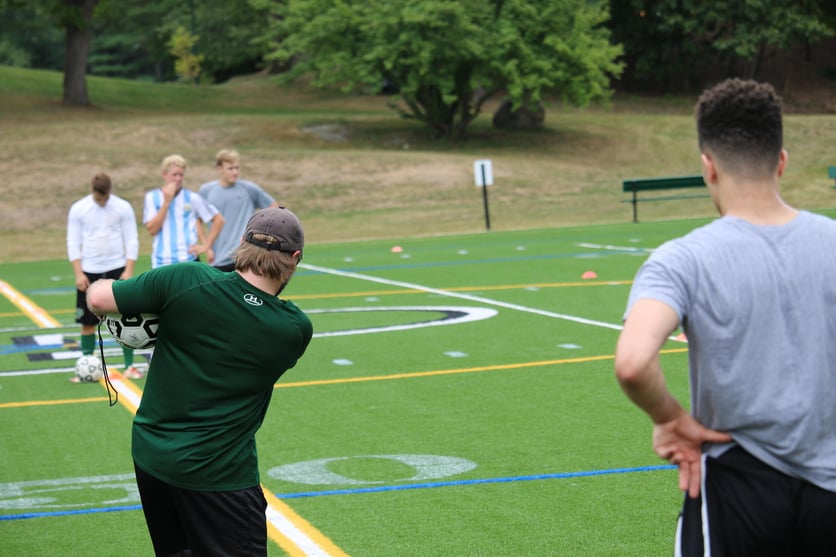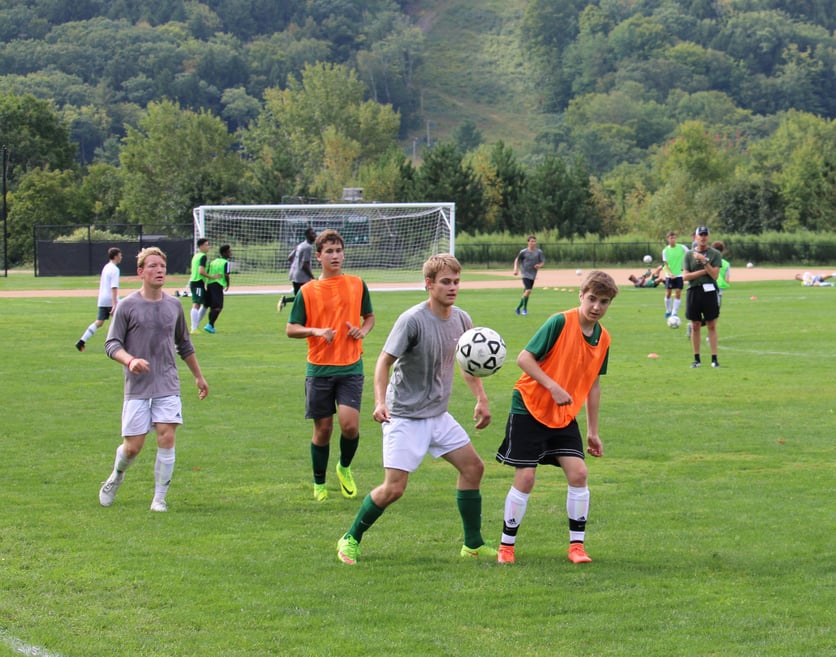 Football has been busy installing plays and learning proper technique in order to avoid injuries. A great mix of new and returning players provide tremendous depth with over thirty students at camp this week. They scrimmage Tilton School on Saturday in what will prove to be a great early season test against a respected Lakes Region rival.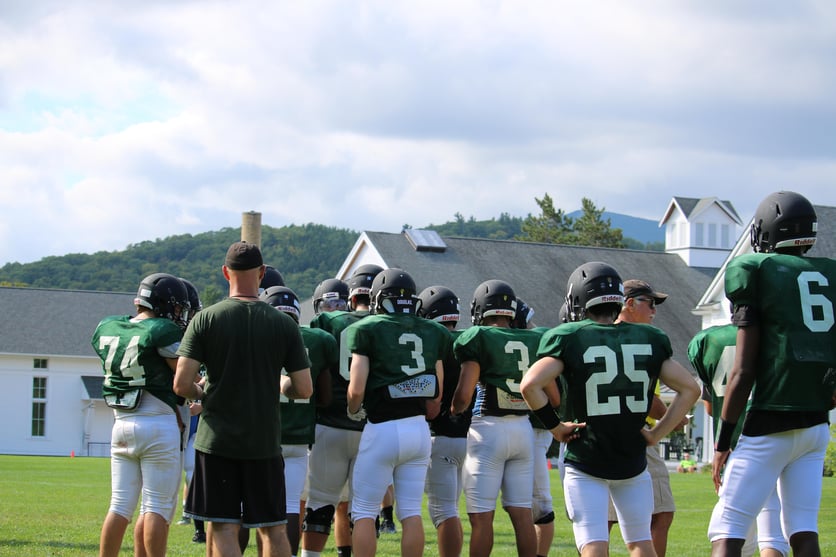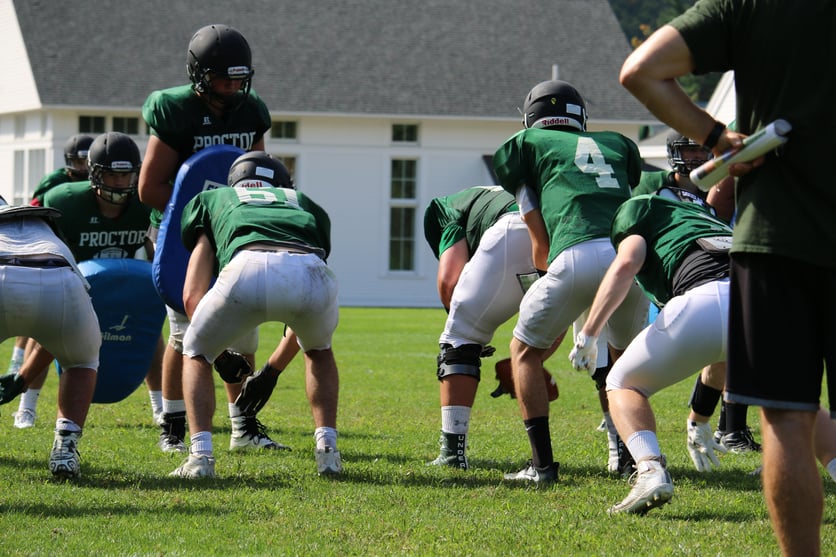 Proctor's Cross Country team has ten dedicated runners on campus for Sports Camp, with coaches Ross Young, Erik Cole-Johnson, and Scott King mixing different types of conditioning and plenty of running before Saturday's Farnum Five.5 in Lebanon, New Hampshire.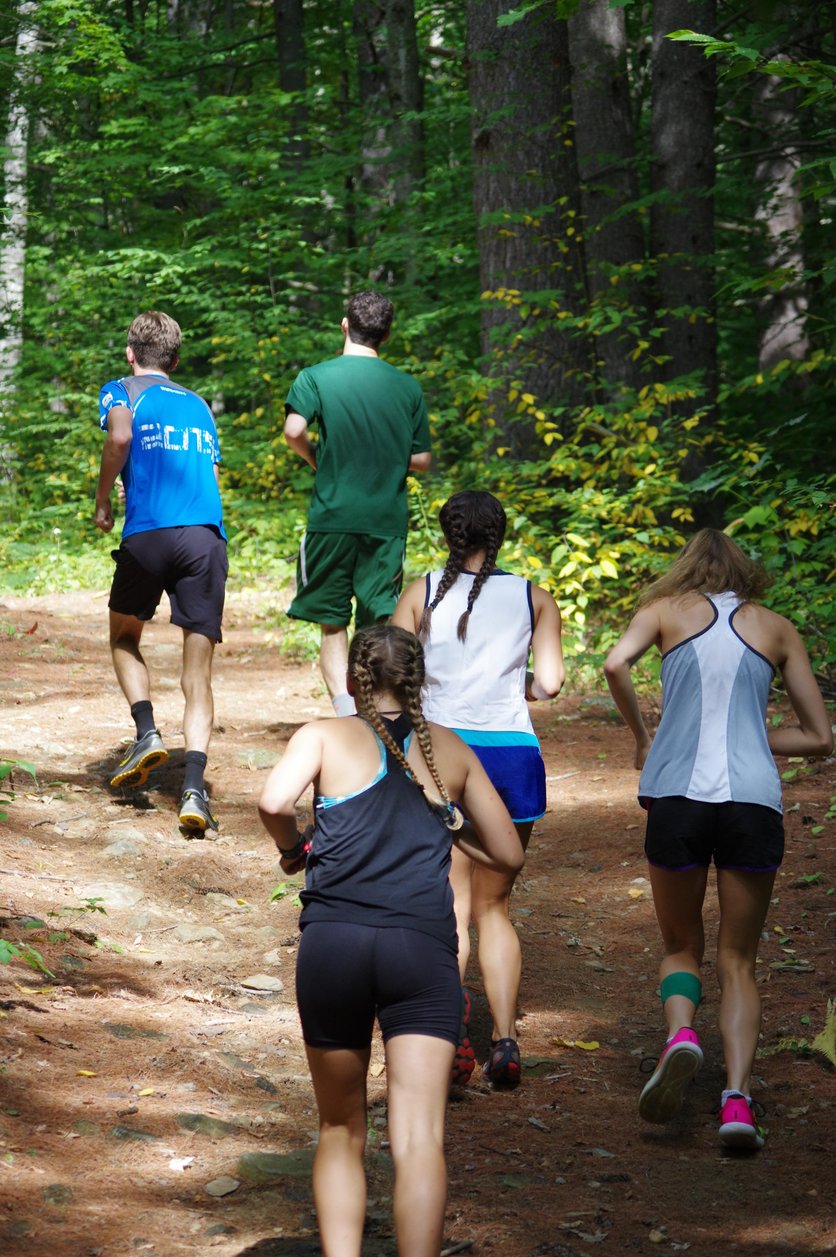 Proctor's crew team enters its second season with a core of returning rowers. Coach Ilyena Kozain '10 has the team working hard this preseason as the group has thoroughly enjoyed 80 degree days on Lake Sunapee!
Proctor's mountain bike team has spent the week in Vermont riding Mount Ascutney and the Kingdom Trails. Coach Josh Norris '92 said it's been a tremendous week and we will be sure to share photos of their adventure once they return to campus!