Each fall, as the majority of new students take part in Wilderness Orientation (read more here), Proctor's Athletic Department hosts Sports Camp for seven fall sports: football, field hockey, girls' and boys' soccer, cross country, crew, and mountain biking. While each team approaches the preseason camp slightly differently, the benefits for all athletes and coaches are universal as skill development, fitness, and shared experiences establish a foundation for the season ahead.
Sports Camp 2018 has been accompanied by some of the warmest, most humid weather of the summer. Temperatures flirting with 90 degrees throughout the day Wednesday and Thursday had teams balancing on field training with off-campus adventures to Elbow Pond in order to stay hydrated. Many thanks to Mary Gettens '19 for braving the heat and capturing photos of Sports Camp 2018 for us!
Proctor makes a clear distinction between preseason camp and varsity tryouts, knowing there are many talented athletes new to the school spending the week on Wilderness Orientation. Full varsity tryouts will take place during the first three days of our regular afternoon program schedule for the fall (Monday, Tuesday, and Wednesday). Meanwhile, the students taking part in Sports Camp get valuable early-season experience including opening scrimmages on Saturday for field hockey, boys' soccer, and football. Check our athletics schedule for details on these scrimmages.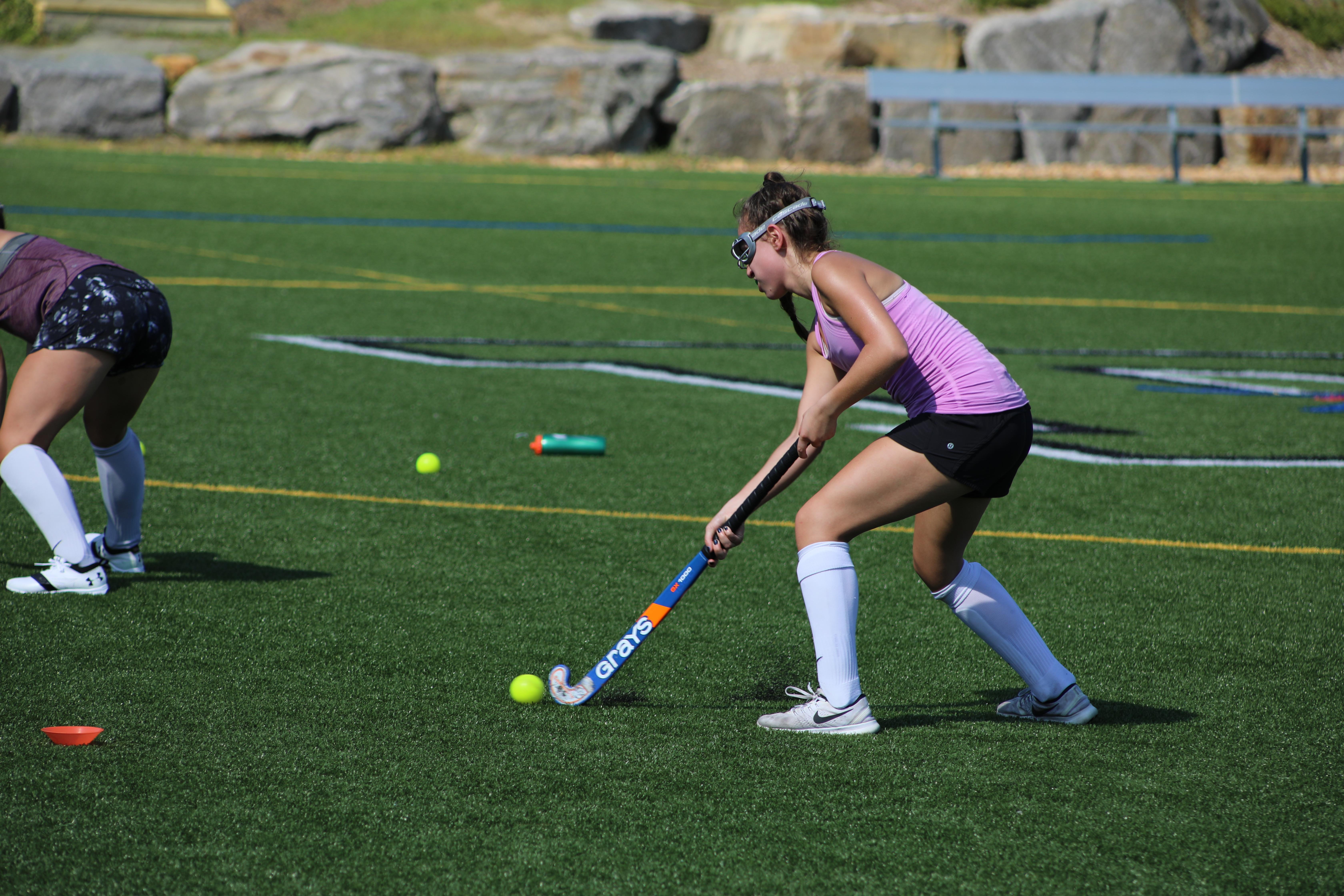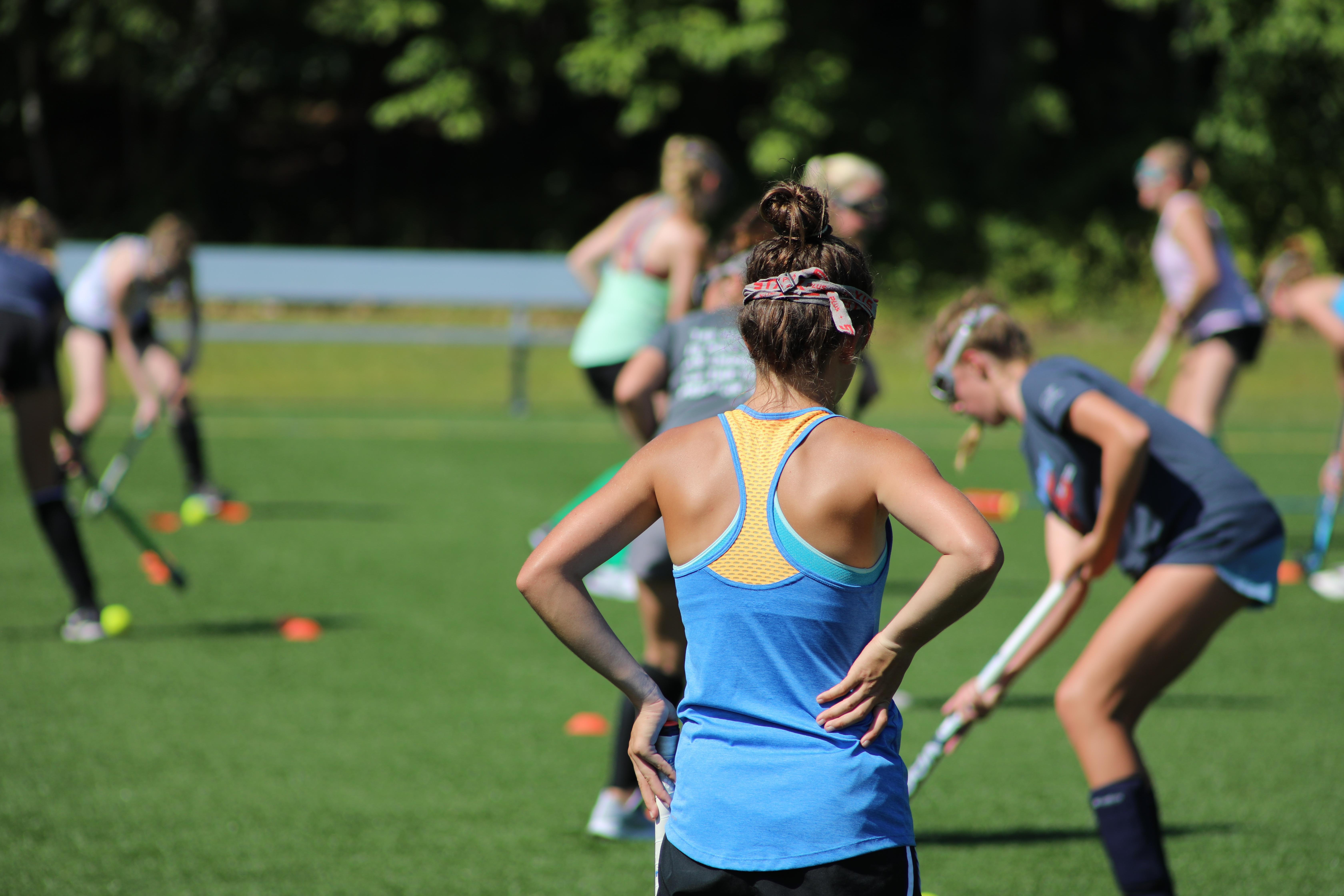 Proctor's field hockey team has great numbers at camp this year including a mix of veterans to the Lakes Region and newcomers to the sport. Under the guidance of Trish '01 and Kate Austin '01 the group has made tremendous progress over the past few days and will get a preview of Lakes Region foes at Saturday's jamboree on Farrell Field.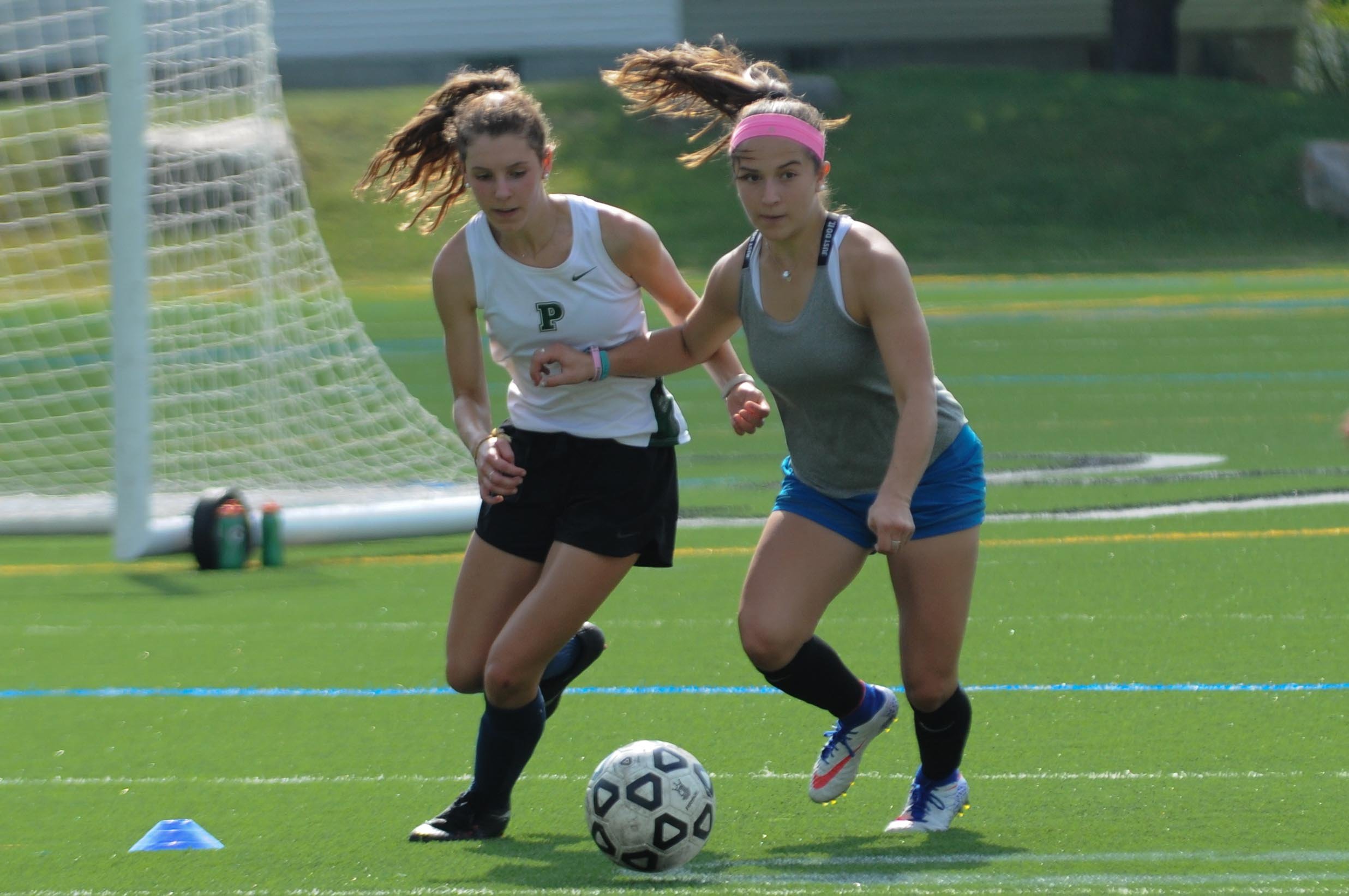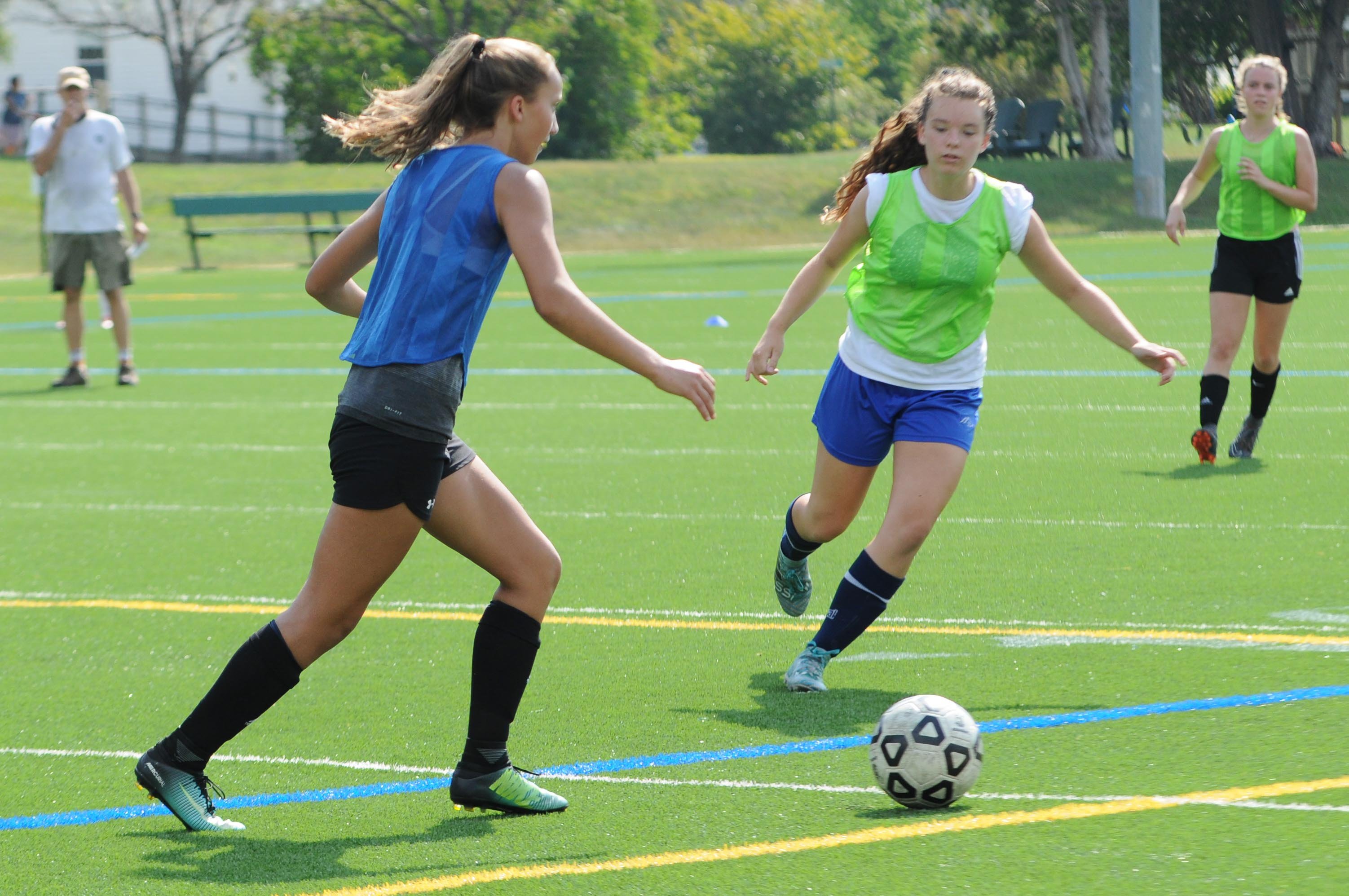 Proctor's girls' soccer team may have a small group at camp this year, but there is no lack of talent among the twenty-one students back. After graduating five seniors off last year's squad and having three returners head out on Ocean Classroom this fall, Head Coach Karl Methven will look to an influx of young players to complement his core of veterans as they launch into the season ahead. The group has had a great week of training while also holding clinics for Andover Elementary Middle School teams each afternoon.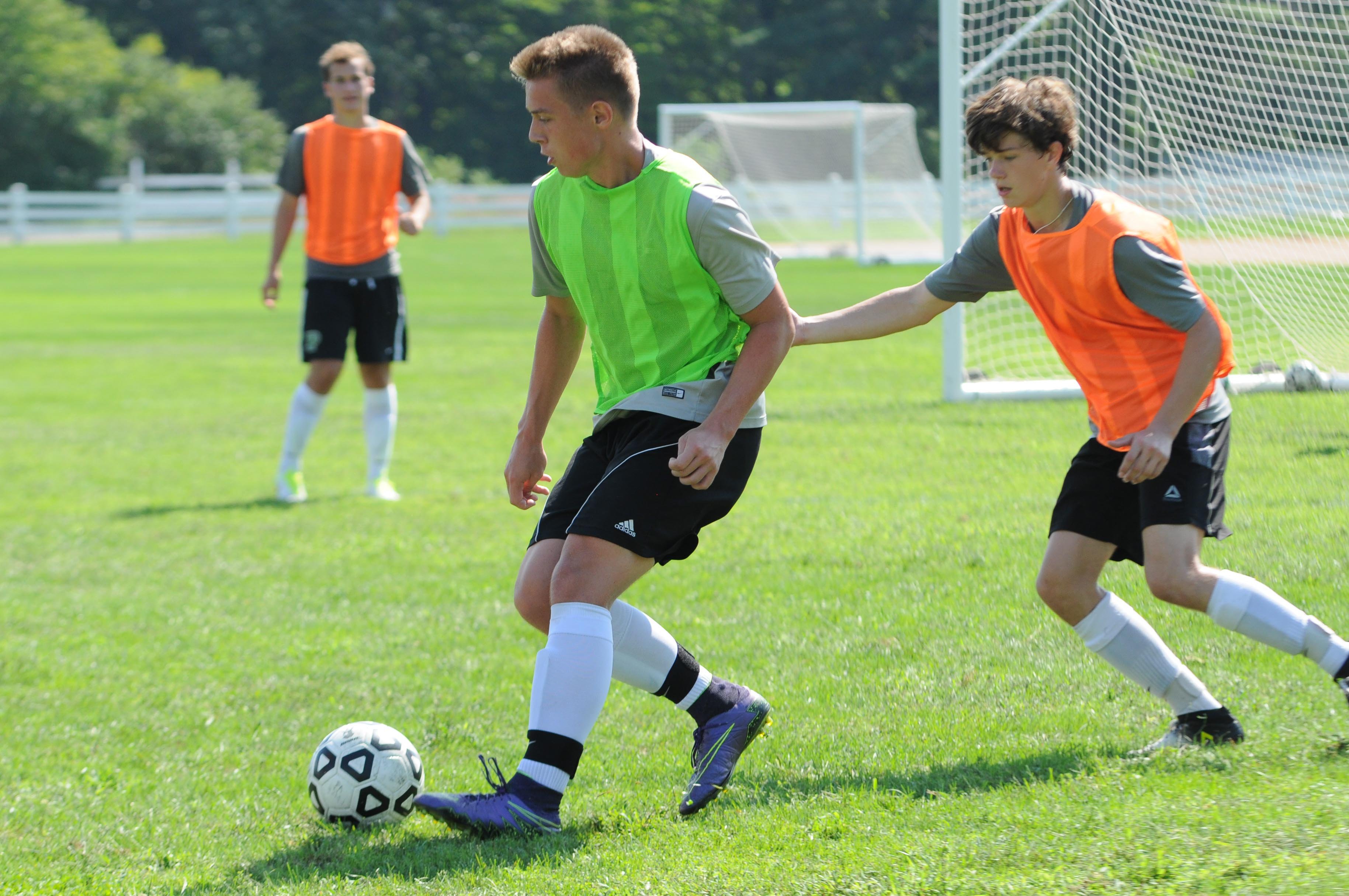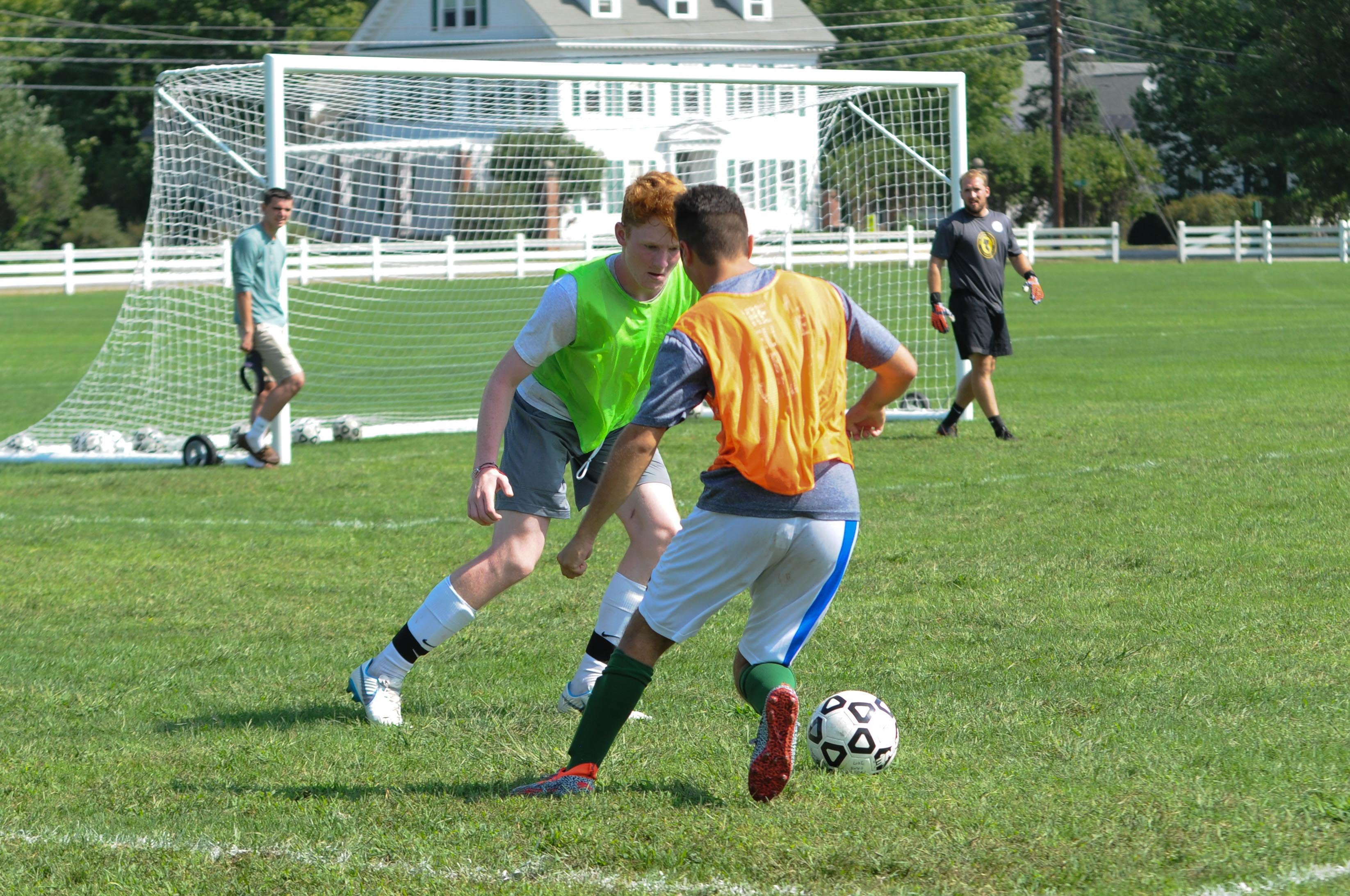 Our boys' varsity soccer and varsity football teams had incredibly successful fall campaigns in 2017 as the soccer team narrowly missed the NEPSAC tournament and the football team boasted an undefeated regular season and berth in a NEPSAC Bowl Game. With 14 seniors and 16 returners from the 2017 squad, Ian Hamlet's boys' soccer team will look to once again compete against the Lakes Region's toughest competition. For Casey McCormack's football team, a highly skilled core of seniors will look to bring along a young team after graduating eleven seniors. Saturday's scrimmages for both these teams (Groton School and Phillips Exeter Academy, respectively) will provide a valuable baseline as the season gets underway.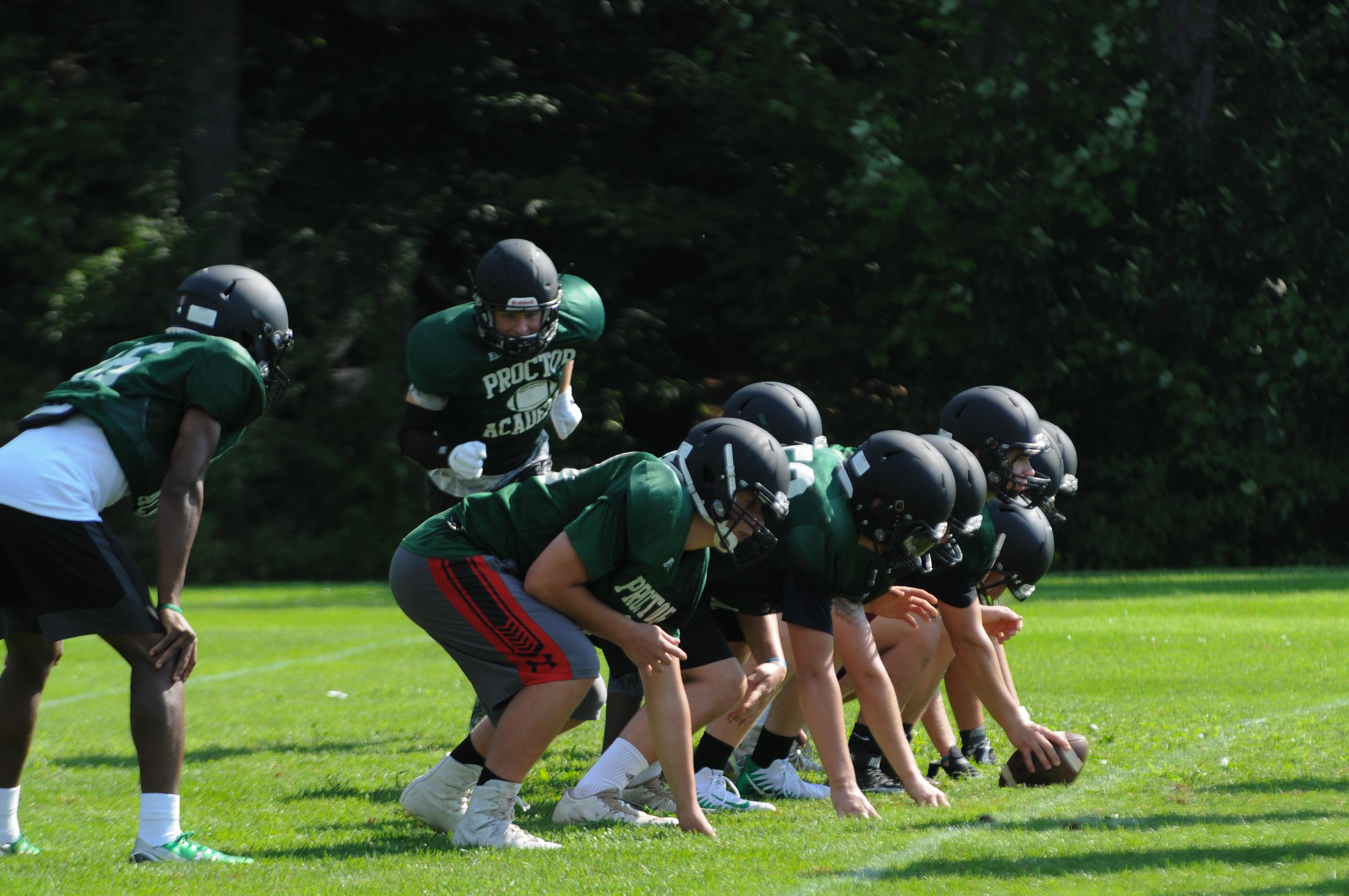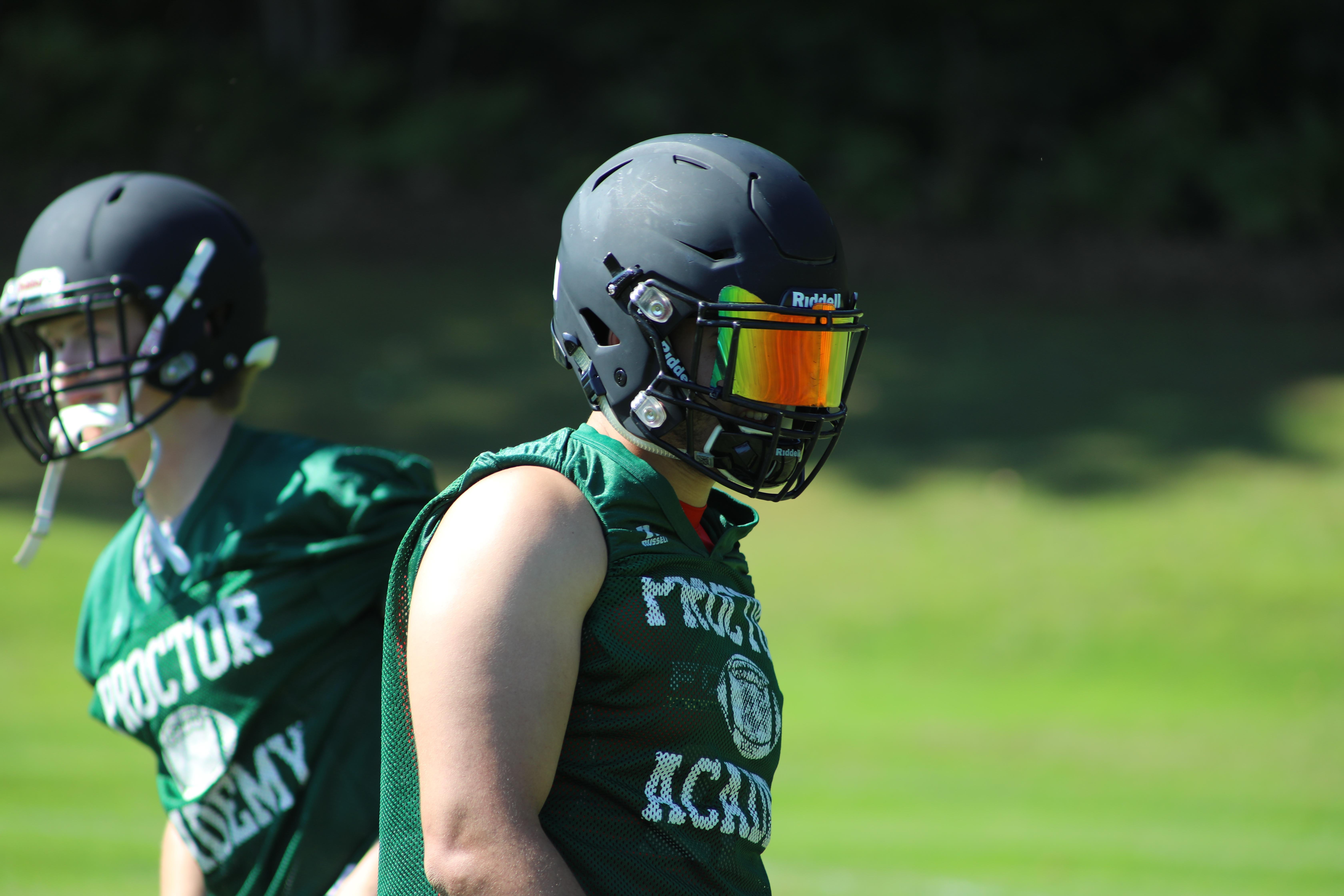 Proctor's Cross Country team headed north to train, and of course enjoy a little post-run swimming. Our Mountain Bike team also headed north to the Kingdom Trails for the first three days of camp, while our Crew team launched its training on Lake Sunapee this week. (Apologies to each of these teams who have been training off-campus for the lack of photos in this post!)
We can't wait for the rest of our students to get back to campus and to kick off the fall athletic season in earnest next week!