We enter each spring athletic season optimistic warm temperatures will melt the snow and maybe, just maybe THIS year will be different than the rest in terms of weather events. As the season concludes this weekend with Lakes Region tournaments, green grass and temperatures in the high 70s almost make us forget about those April snow storms that buried both fields and our ephemeral moments of optimism. Through bad weather and the onslaught of late May black flies, the Hornets buzzed to victories, including a Lakes Region Softball and regular season Golf championships, all while representing our school and our community incredibly well.
Measuring athletic success is a complicated task. We believe schools that gauge success solely by wins and losses are missing the mark on the purpose of interscholastic athletic competition. Wins and losses matter, sure, we all want to have our athletes experience success. We also want them to experience defeat. We believe it this seesaw of emotions, learning to push the body, mind, and spirit through competition that prepares students for life. We compete for the love of the game, but the byproducts of competition lay foundational lessons that stick with us for the rest of our lives. The individual growth witnessed across teams is testament to Proctor's Athletic Mission Statement, and underscores our emphasis on encouraging each of our student along their personal journey, both on the athletic fields and off. Thank you to all of our coaches, athletic department staff, sports information intern Mary Gettens '19 for photos all season, and to all of our parents who helped make this spring's season a success!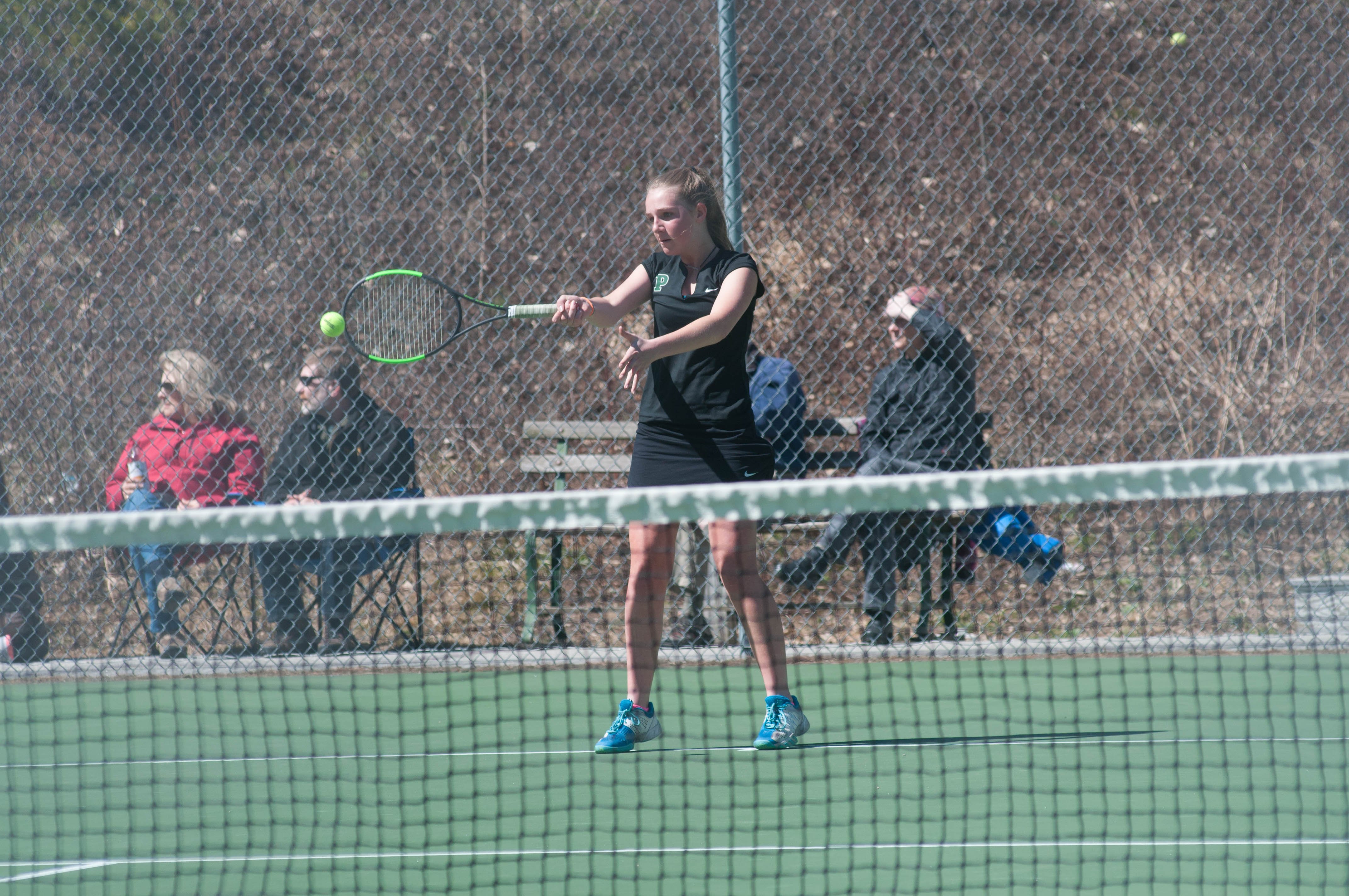 Spring 2018 Marvin Award Winners:
Each season, coaches nominate two students (one male and one one female) for the Marvin Award; an award given to a student who is new to Proctor and has made a considerable impact on his or her team through leadership, ability, and a positive attitude. This spring's Marvin Award Recipients are Kingsley Palmer '21 and Jack Wright '19.
Kingsley Palmer '21:
Kingsley Palmer is a high character athlete who epitomizes the virtues of leadership, sports(wo)manship, and ability in practice and in match play. Her beautiful groundstrokes and tenacious net game evoke nicknames such as Stingsley and Kingslay from her fans. These monikers belie her humble and gracious nature with her teammates and opponents. For the Hornets this season, this fierce competitor battled on the singles ladder and on the number one doubles team. Many matches were decided by Kingsley's outstanding teamwork in the doubles arena. The GVT is fortunate to boast six fabulous fresh(wo)men and Kingsley is leading the charge for the Class of 2021!
Jack Wright '19:
When coaches first asked Jack what position he played, his answer was "wherever you need me, coach." He delivered on his declaration by during the season by playing as a first baseman, pitcher, outfielder. No matter where Jack is positioned -- on the field, or in the dugout -- he is committed to the team and does whatever he can to contribute to the team's success. Early in the season, while struggling through a hitting slump, Jack attended an optional batting practice. In the very next game he tallied two hits. He is a great teammate who brings a positive, supportive attitude to practice, and is always willing to help out with equipment or retrieve a foul ball. Coaches appreciate his consistent effort to improve his game and his consistently positive attitude.
The following individuals were recognized by their teams on Thursday evening for their contributions to Proctor athletics:
VARSITY GIRLS' LACROSSE
MOST IMPROVED PLAYER – Hailey Makechnie '19
COACHES' AWARD – Mackenzie Mallett '18
JV GIRLS' LACROSSE
COACHES' AWARD: Nikki Filias '20
MOST IMPROVED PLAYER: Kerri Belguendouz '21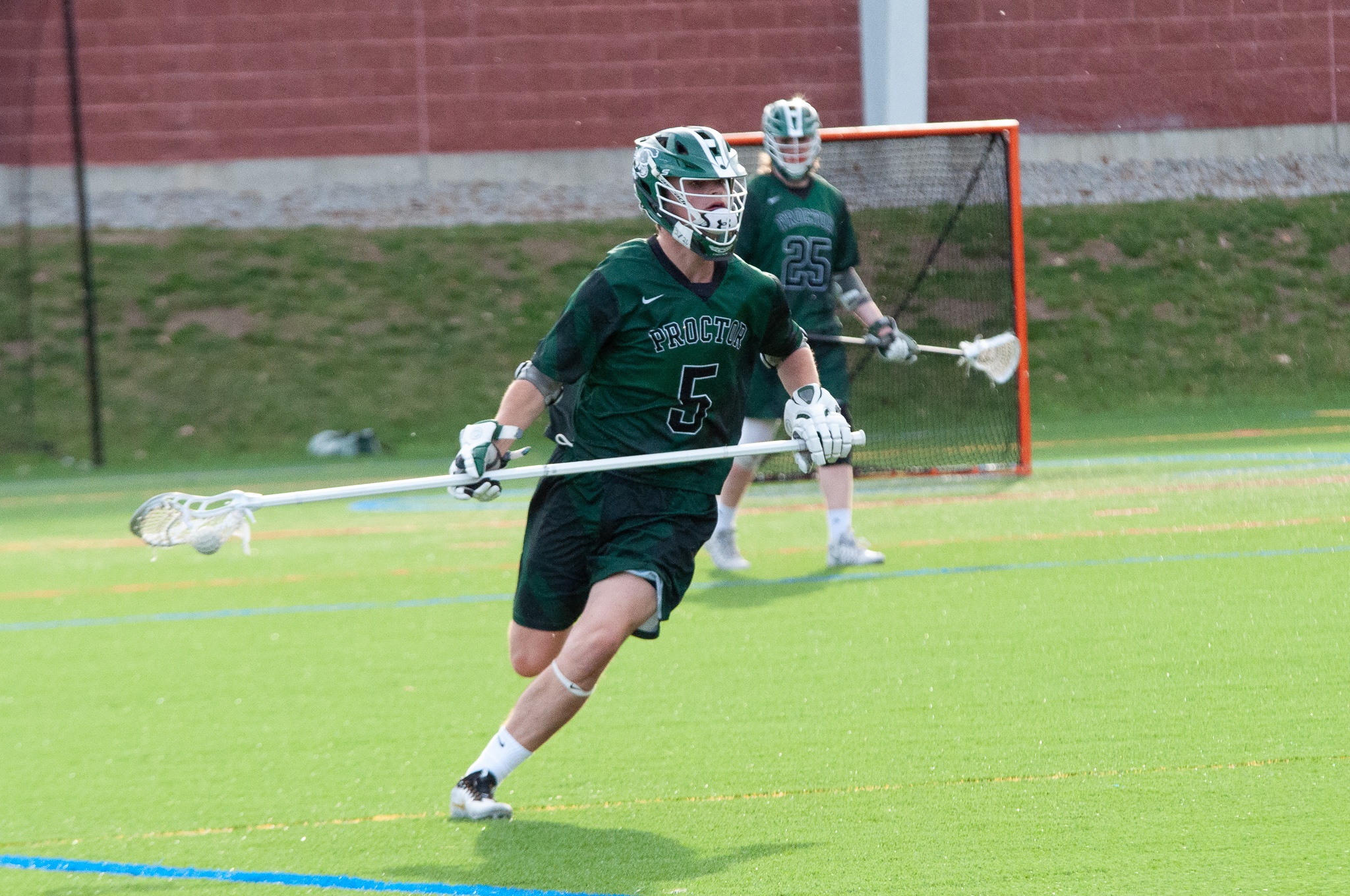 VARSITY BOYS' LACROSSE
CLIFFORD J. GILLESPIE LEGACY AWARD – Sam Fulton '18
CLASS OF 1961 ALUMNI AWARD – Lance Crate '18
JV BOYS' LACROSSE
MOST VALUABLE PLAYER – Ryan Hayes '20
MOST IMPROVED PLAYER – Minh Nguyen '21
VARSITY BASEBALL
MOST VALUABLE PLAYER – Kevin Craig '19
COACHES' AWARD – Drake Leask '19
JV BASEBALL
COACHES' AWARD: Matt Bent '19
VARSITY SOFTBALL
COACHES' AWARD: Katie Bent '21
MOST VALUABLE PLAYER: Hannah French '19
***LAKES REGION LEAGUE CHAMPIONS!***
VARSITY GOLF
MOST IMPROVED GOLFER – Johnny McGeough '20
COACHES' AWARD - Jack Fedele '21
***Regular season Lakes Region Champions***
VARSITY GIRLS' TENNIS
MOST VALUABLE PLAYER - Carmen Gonzalez Aranguren '18
MOST IMPROVED PLAYER - Cat Krupka '19
JV GIRLS' TENNIS
MOST VALUABLE PLAYER: Mackenzie Timbrell '20
MOST IMPROVED PLAYER: Andrea Chavez '19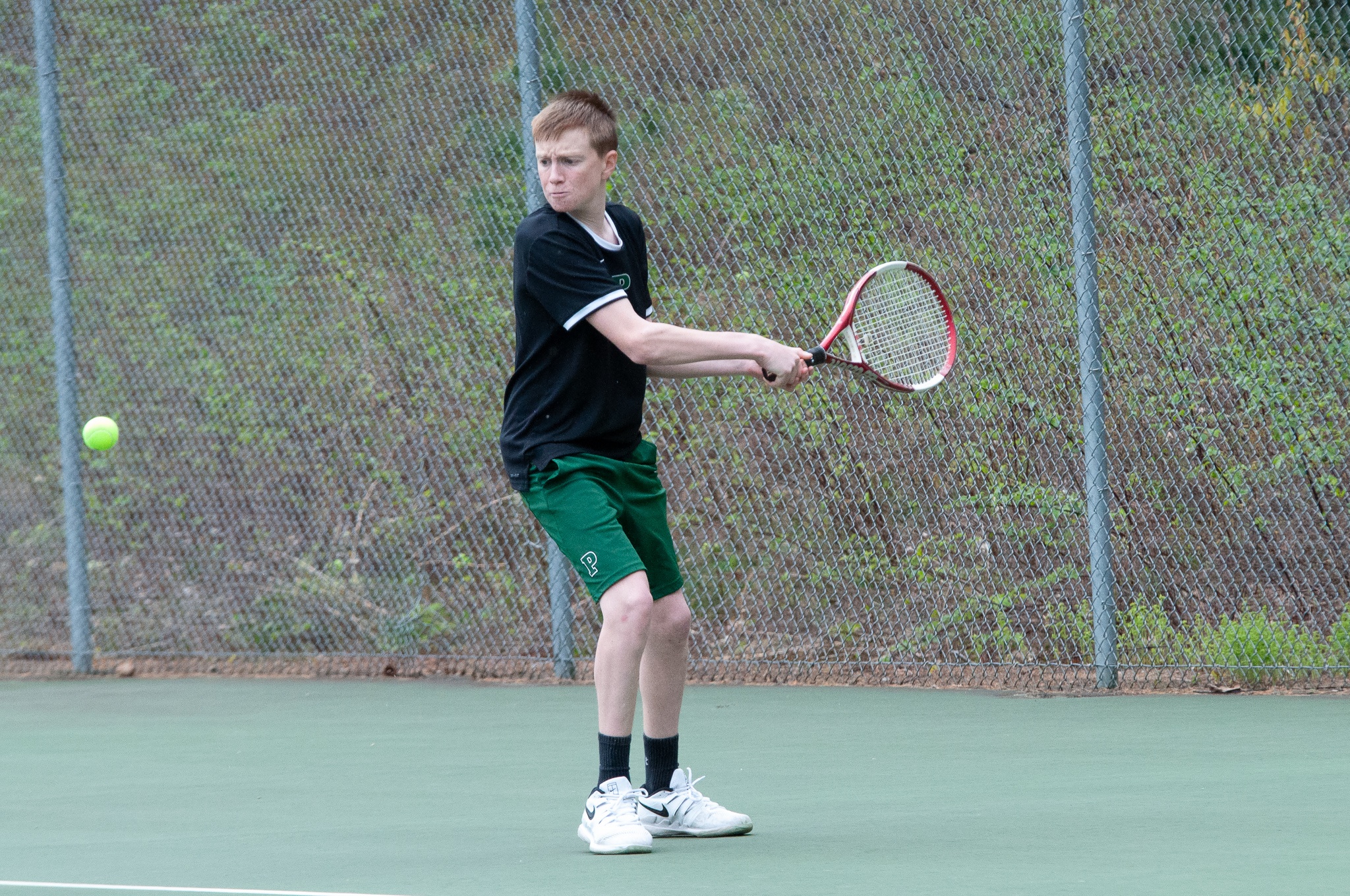 VARSITY BOYS' TENNIS
COACH'S AWARDS – Geoffrey Herring '20 and Arthur Tang '21
JV BOYS' TENNIS
MOST VALUABLE PLAYER – Jonathan Ryder-Clark '21
MOST IMPROVED PLAYER – Brewer Daley '19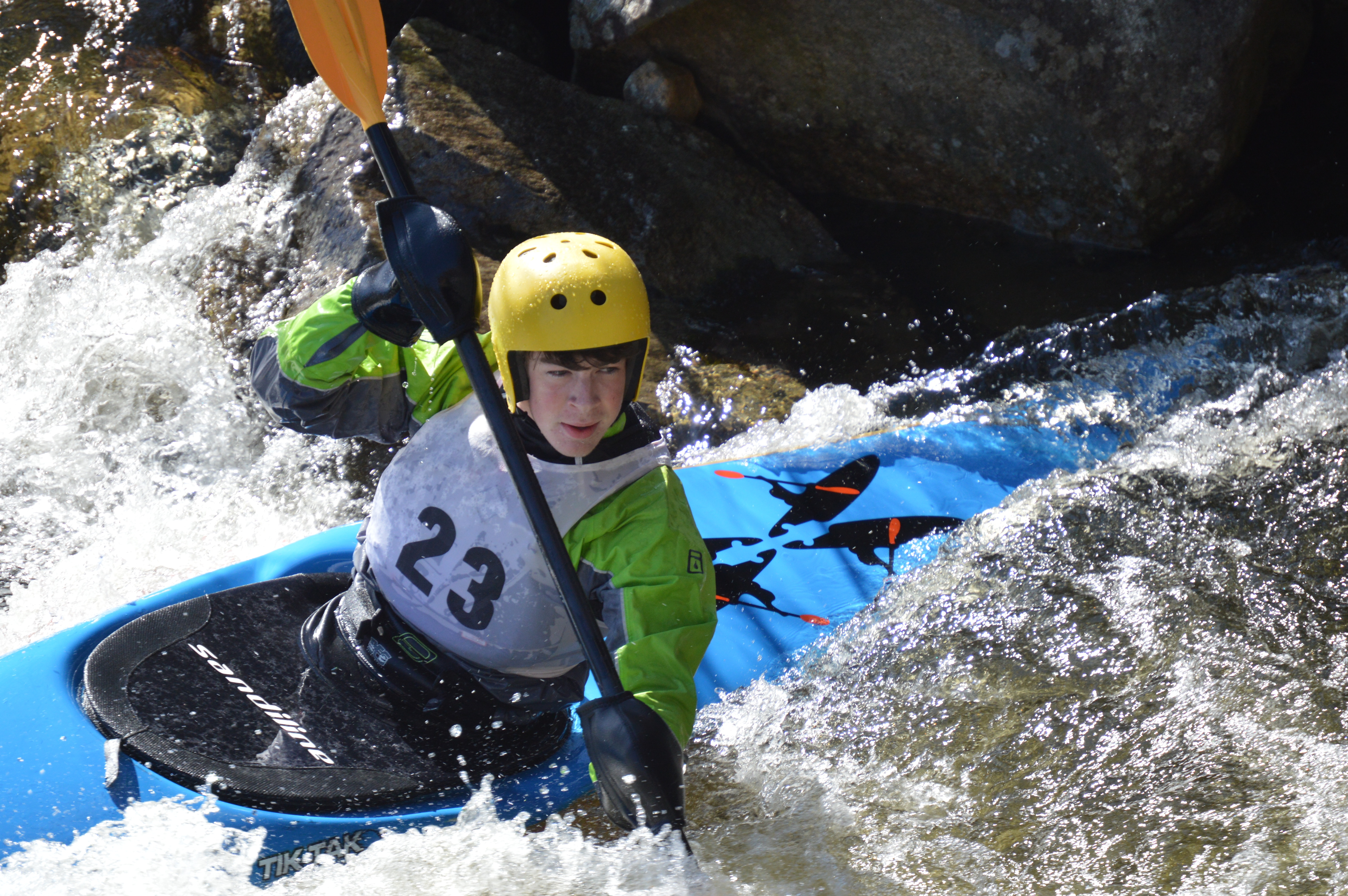 KAYAK RACING
FAST & CLEAN – Ethan Slack '18
CAPTAIN AWARD – Cooper Murphy '18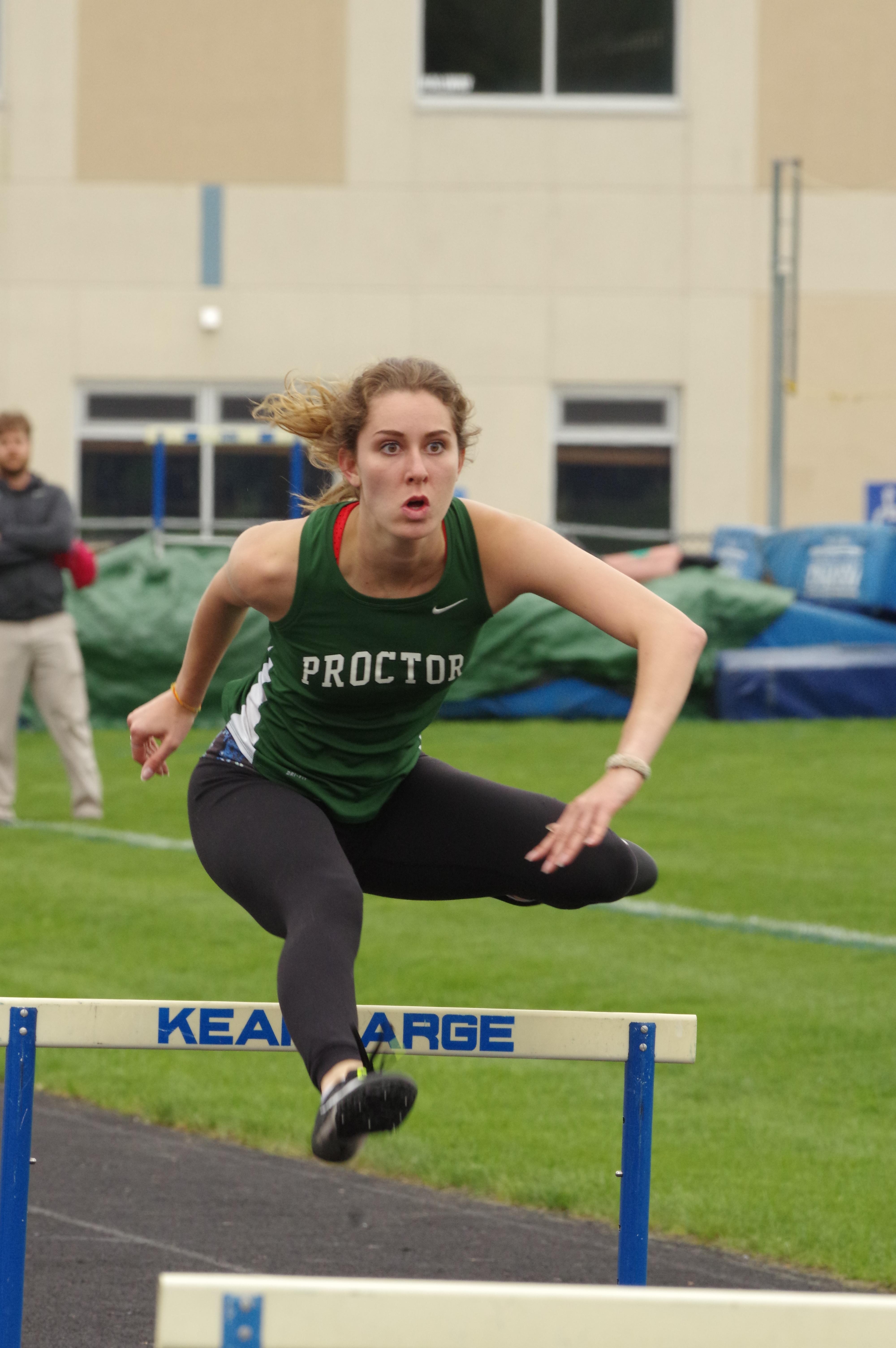 TRACK
MVP – Peri Chase '18
COACH'S AWARD – Andrew Harrell '19
VARSITY CYCLING
RIDERS' CHOICE AWARD – Chris Golden '20
COACHES' AWARD – Zack Gearhart-Robboy '21