The spring athletic season in Northern New England is not for the faint of heart. Rain, snow, wind, black flies, mosquitos, and other challenges abound, but the perseverance of our grounds crew, coaches, athletes, and athletic department were on full display as we navigated the term and provided a memorable afternoon program experience for our students. The lessons our athletes learned through victory, defeat, and simply spending time in relationship with each other on the playing fields, courts, track, and roads this spring undoubtedly will last a lifetime.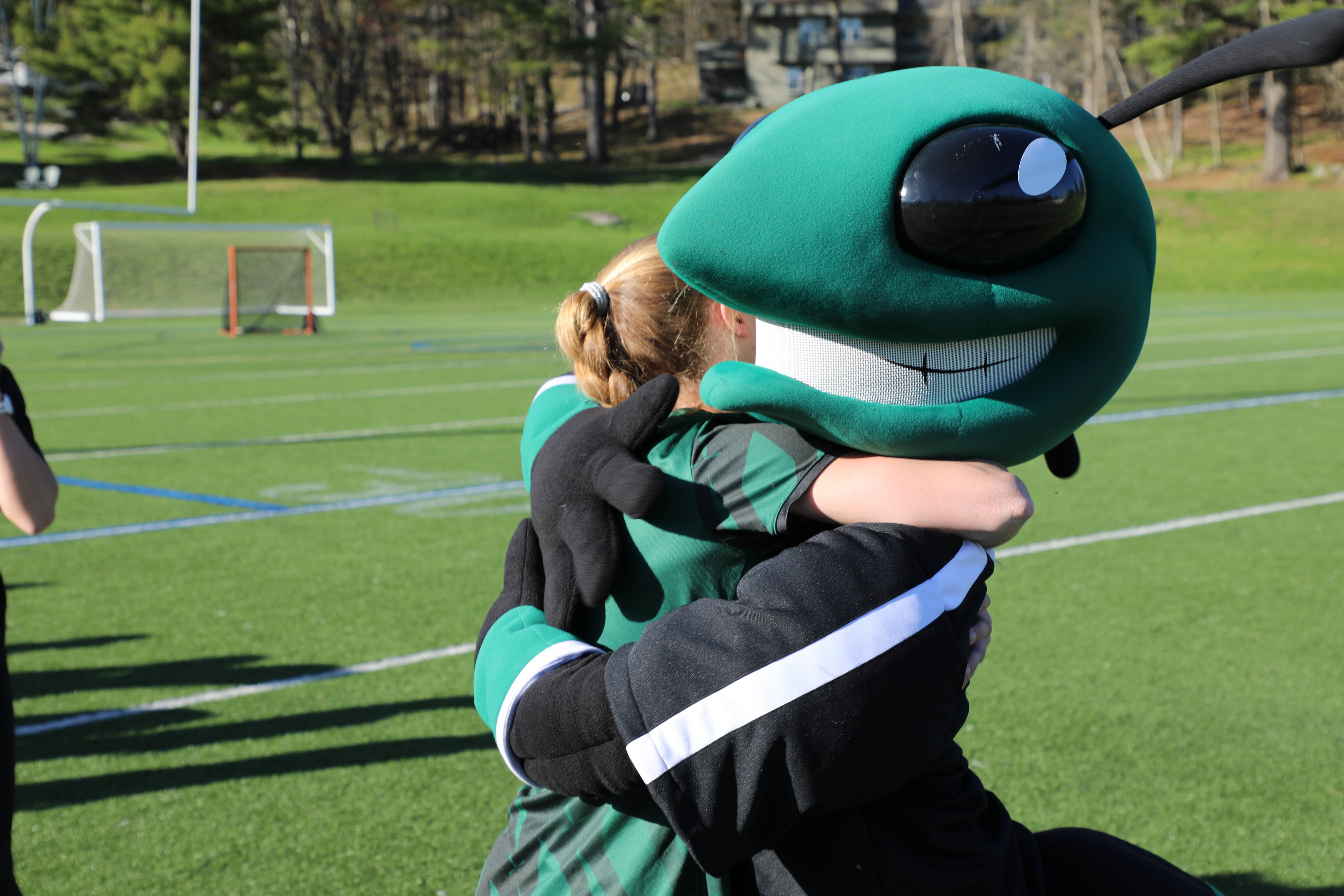 It is during seasons like this, ones filled with equal parts challenge and success, that we are reminded of the fundamental reasons we invest in our athletic and afternoon programs. While we love to see our teams victorious, and see the value in the skill development of our athletes, the greatest triumph comes from seeing our students playing for the love of the game. Some teams won Lakes Region titles (congrats girls varsity and girls jv tennis!), while others endured unprecedented injuries and struggles. Some teams filled each day with adventure (just ask our kayaking and cycling teams), while hopefully all of our teams found joy in the simple act of competing. Our coaches dedicated countless hours to helping students navigate the highs and lows that accompany high school athletics, and our athletic staff tirelessly supported these efforts behind the scenes. As we recognized individual award winners in assembly today, we were reminded it is not the individual performances we will remember, not even the highlight plays or heartbreaking defeats that will flood our memories 25 or 30 years from now. Instead, it is the relationships with our teammates and coaches that will last, the bonds we formed on long bus rides and during rainy practices when life wasn't perfect, but was pretty darn good. Thank you to everyone who made this spring season happen: parents, coaches, students, fans, support staff, livestream crew, and so many more.
MARVIN AWARD:
Each season, coaches nominate two students for the Marvin Award; an award given to a student who is new to Proctor and has made a considerable impact on his or her team through leadership, ability, and a positive attitude. This spring's Marvin Award Recipients are Cade Wiley '25 and Mitchell LaCamera '22.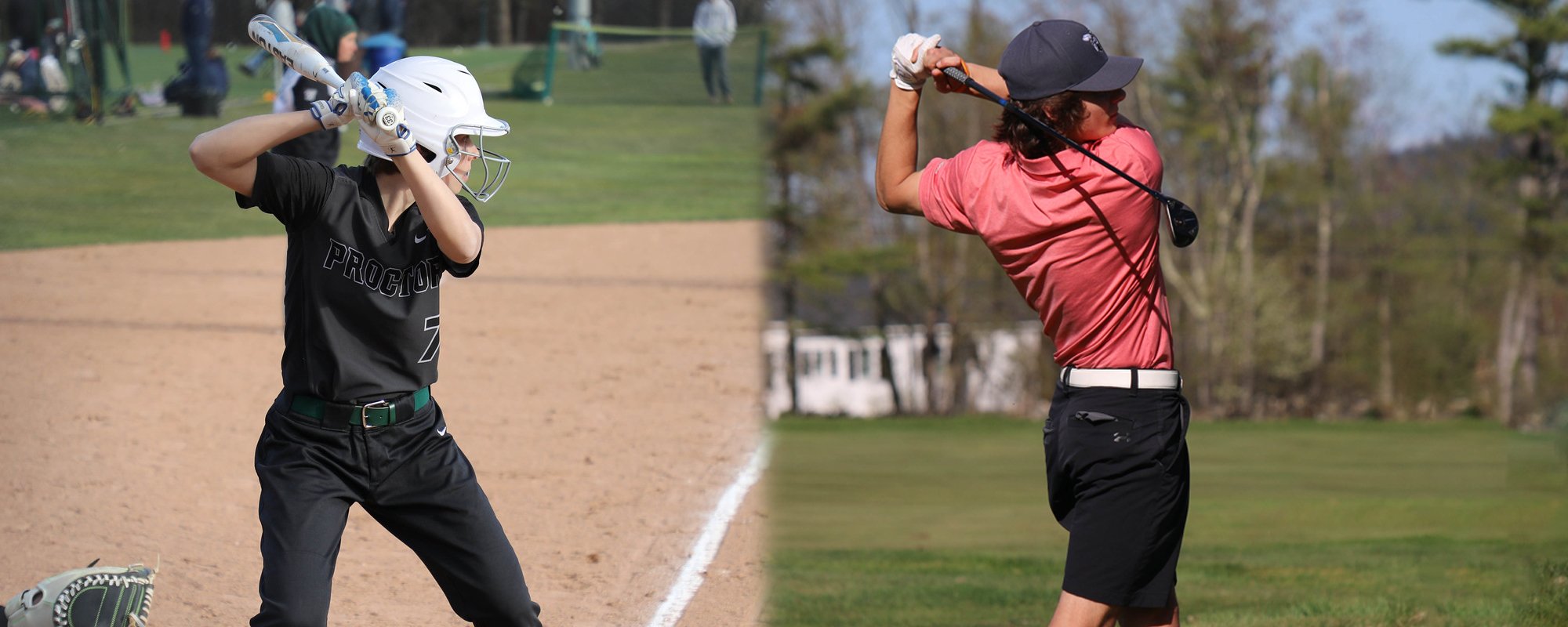 Cade Wiley '25 - Softball
Cade Wiley was a lifesaver for our team this season. Stepping in as a ninth-grader to catch for an extremely fast, experienced, and dynamic pitcher, Cade has proven to be not only a capable catcher and strong competitor, but also a kind, caring, and supportive teammate who gives 100% effort every day. They are often found on the diamond well past the end of practice working on their personal goals, and also assisting teammates new to the game. Cade's enthusiasm is infectious. We are thankful and thrilled at the thought of having them behind the plate for the next few years. They are determined to be the very best they can be. We are so grateful Cade is part of our team, our community, and our world.
Mitchell LaCamera '22 - Golf
Mitchell joined the Proctor community this year, and after an outstanding winter on the ice, he transitioned to his #1 sport, golf, this spring. From day one he has served as a role model to his teammates on how to prepare and practice each day. Mitchell's outstanding skill level in the sport has allowed him to assume the #1 spot on the team, and play against the top golfers in New England. He has competed at a very high level, winning valuable points for the squad in our quest to win the Lakes Region championship. He has provided tips and advice to teammates. We are fortunate to have a player of Mitchell's caliber on our team, and have benefited from his leadership, which has been critically important to our team throughout the season.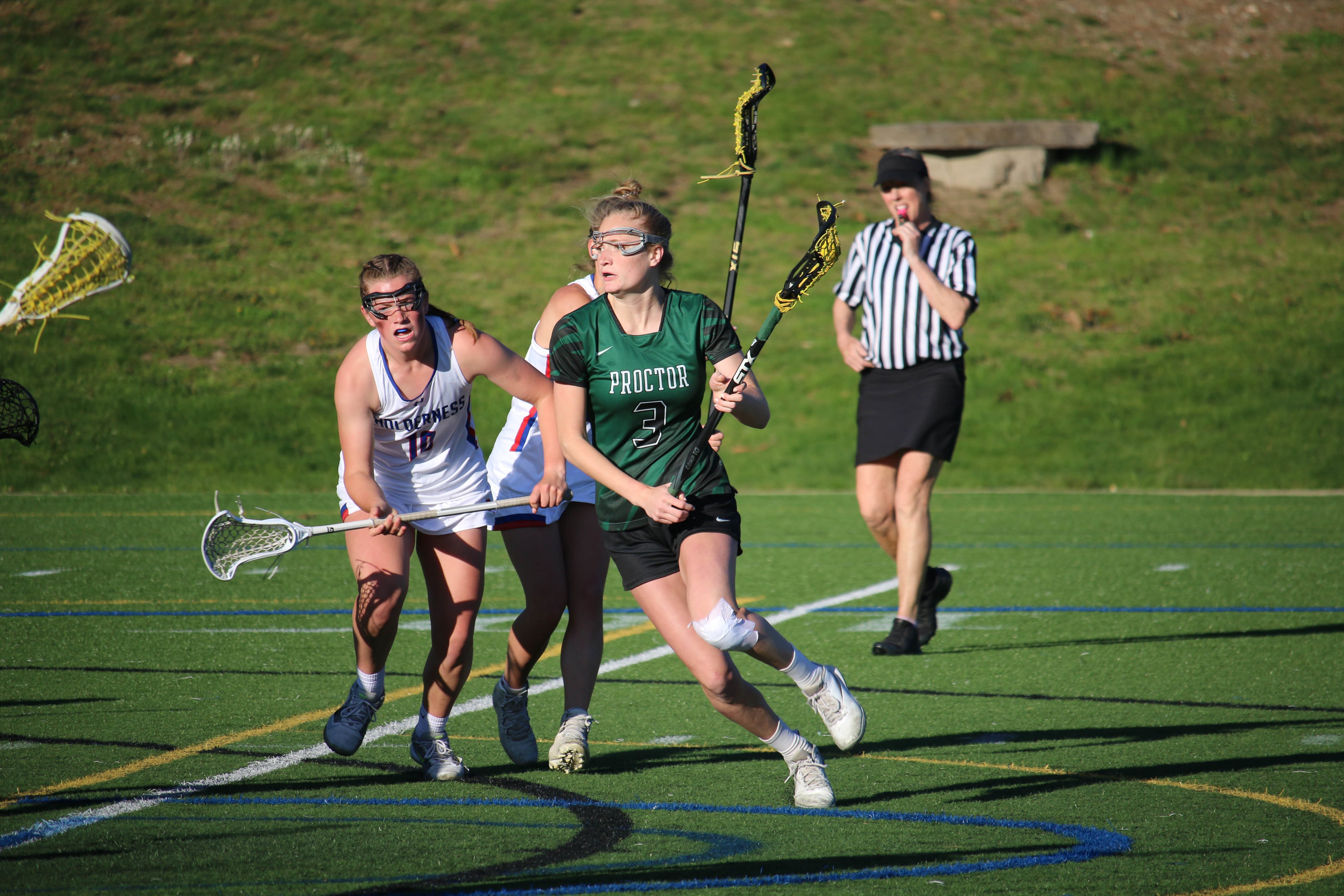 Congratulations to the following individual award recipients for spring athletic teams:
VARSITY GIRLS' LACROSSE
MOST VALUABLE PLAYER – Natalie Daniels '22
COACHES' AWARD – Braeden MacKenzie '24
LAKES REGION ALL-STARS - Natalie Daniels '22 and Catherine Windsor '23
NEPSAC ALL-STARS - Natalie Daniels '22 and Catherine Windsor '23
JV GIRLS' LACROSSE
COACHES' AWARD – Olivia Ames '23
GRIT AWARD – Delaney Young '24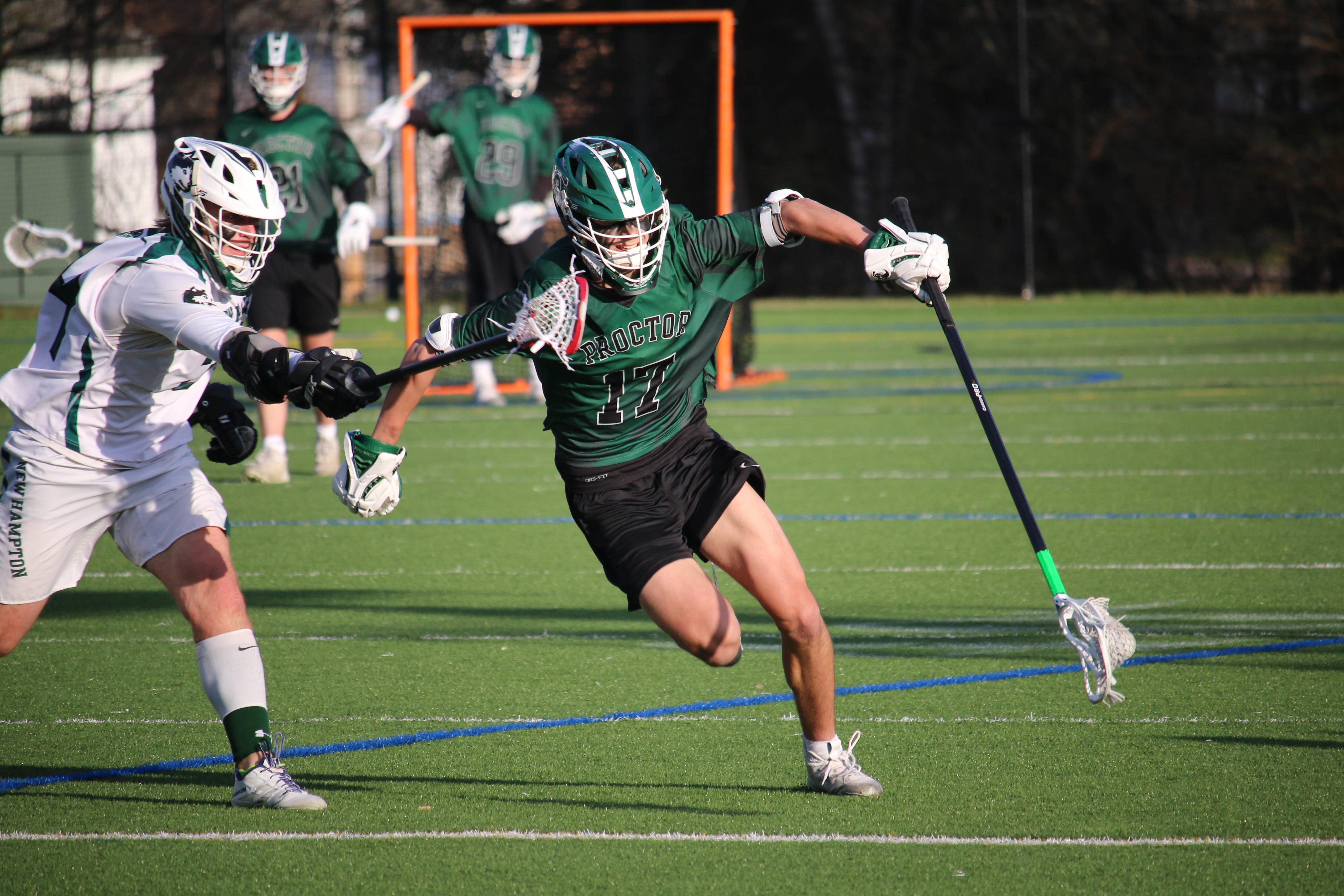 VARSITY BOYS' LACROSSE
COACHES' AWARD – Cam Chambers '24
TEAMMATE AWARD – Charlie Maloney '23
LAKES REGION ALL-STARS - Cam Chambers '24 and Carter Doughtery '24
JV BOYS' LACROSSE
COACHES' AWARD – Jackson Etheridge '24
MOST OUTSTANDING PLAYER – Luke Goff '24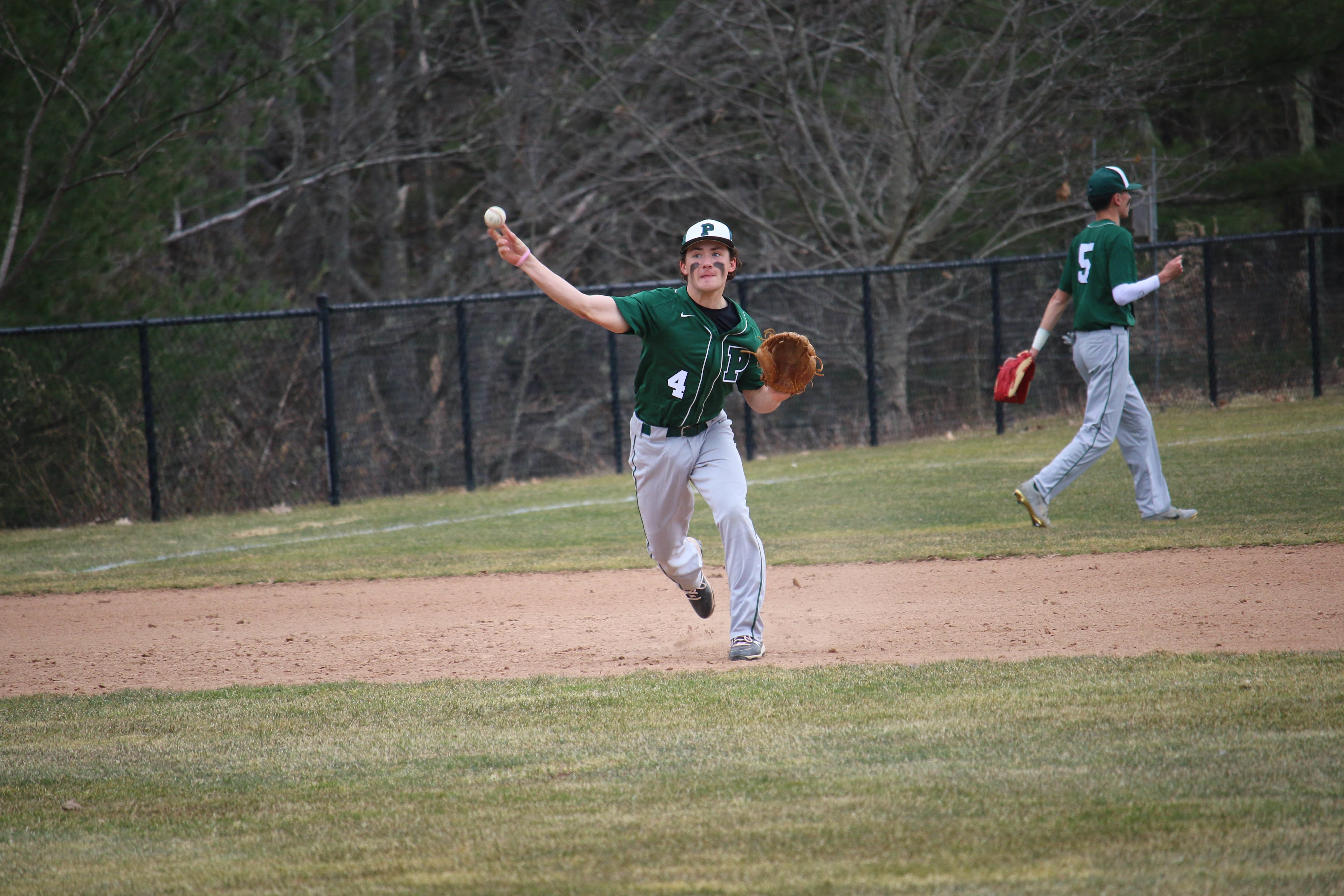 VARSITY BASEBALL
LOVE OF THE GAME AWARD – Cal Wilby '23
LAKES REGION ALL-STARS - Aiden Botti '22 and Cal Wilby '23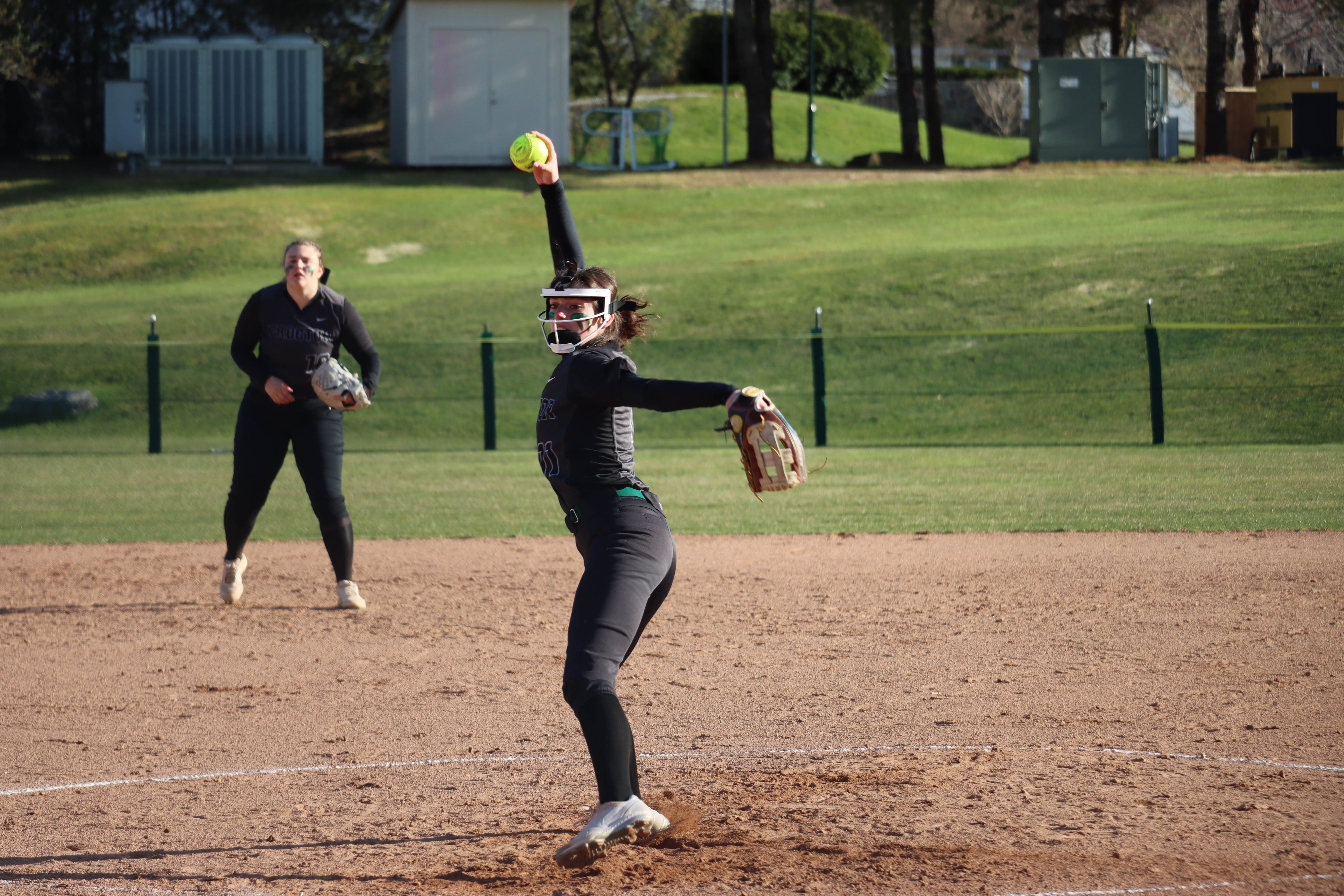 VARSITY SOFTBALL
MOST VALUABLE PLAYER - Katie Vlacich '23
COACHES' AWARD – Sierra Jean '25
LAKES REGION ALL-STARS - Katie Vlacich '23 and Bella Eaton '22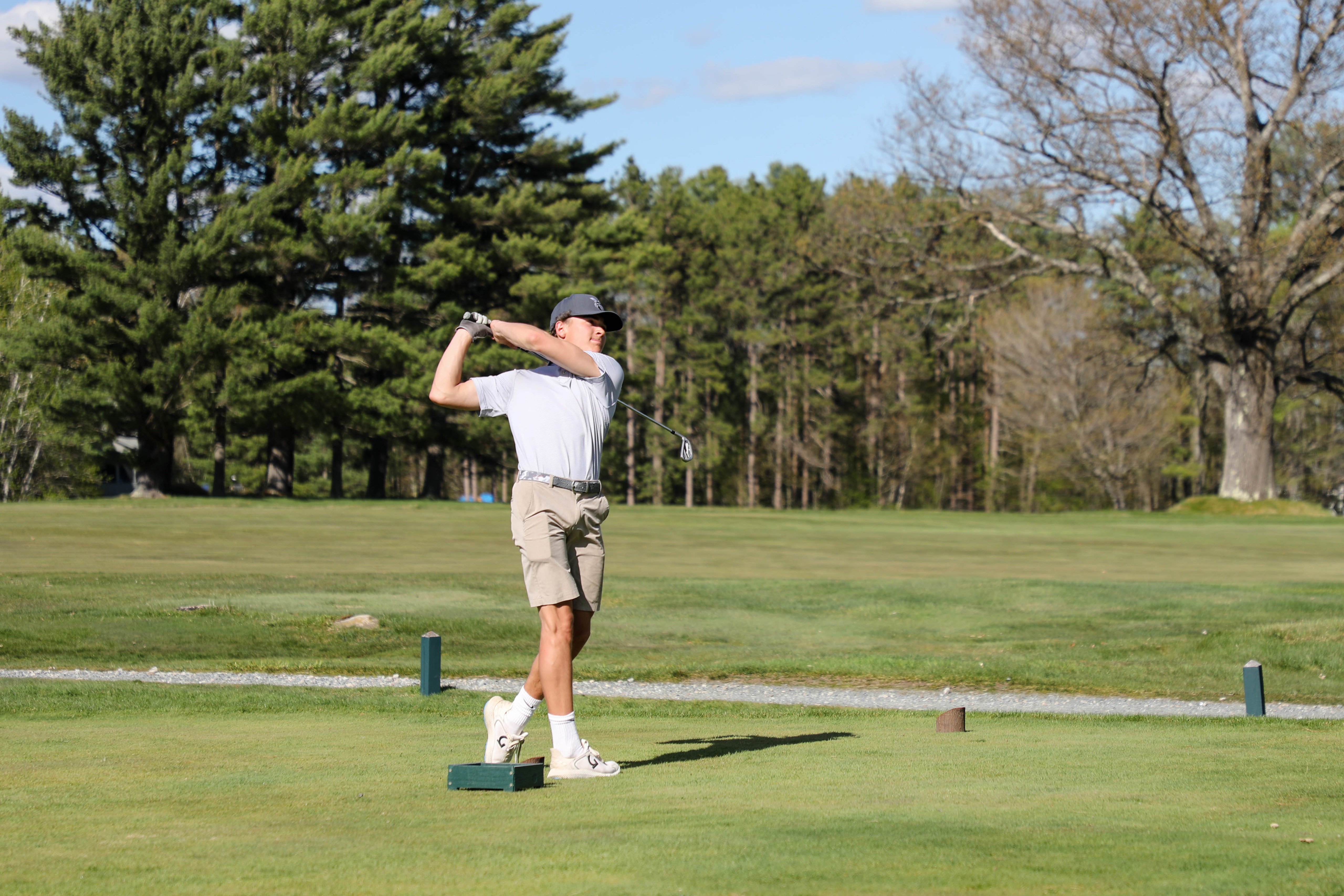 VARSITY GOLF
MOST VALUABLE GOLFER – Mitchell LaCamera '22
MOST IMPROVED GOLFER – Max O'Connell '24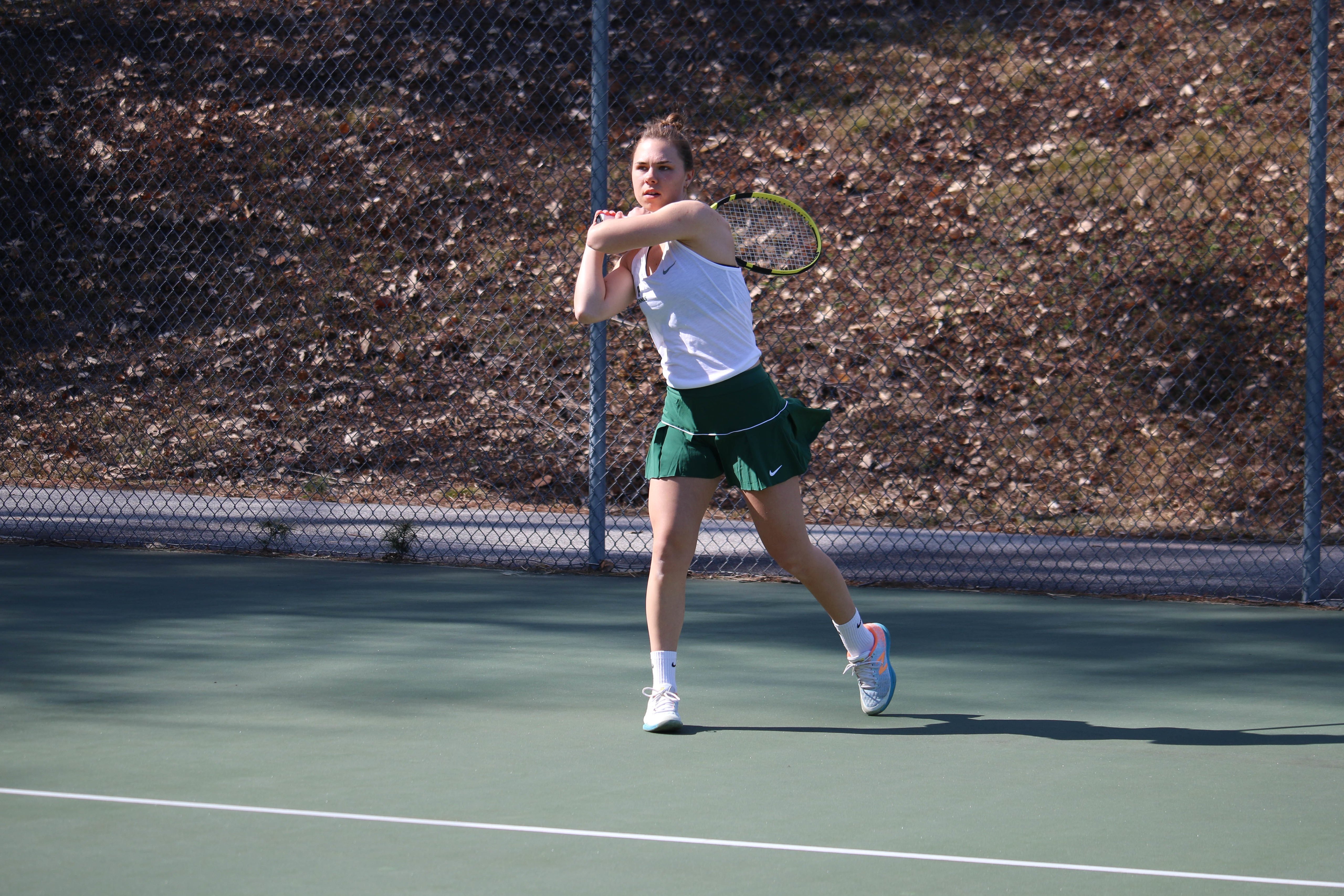 VARSITY GIRLS' TENNIS - Lakes Region Champions
HIVE HERO – Mayson Blondek '22
MOST IMPROVED PLAYER – Kate Ji '22
LAKES REGION ALL-STARS - Mayson Blondek '22, Kate Ji '22, and Lucy Werner '22
JV GIRLS' TENNIS - Lakes Region Champions
EXCELLENCE IN TENNIS AWARD – Emma Harrell '25 & Bella Morgan '25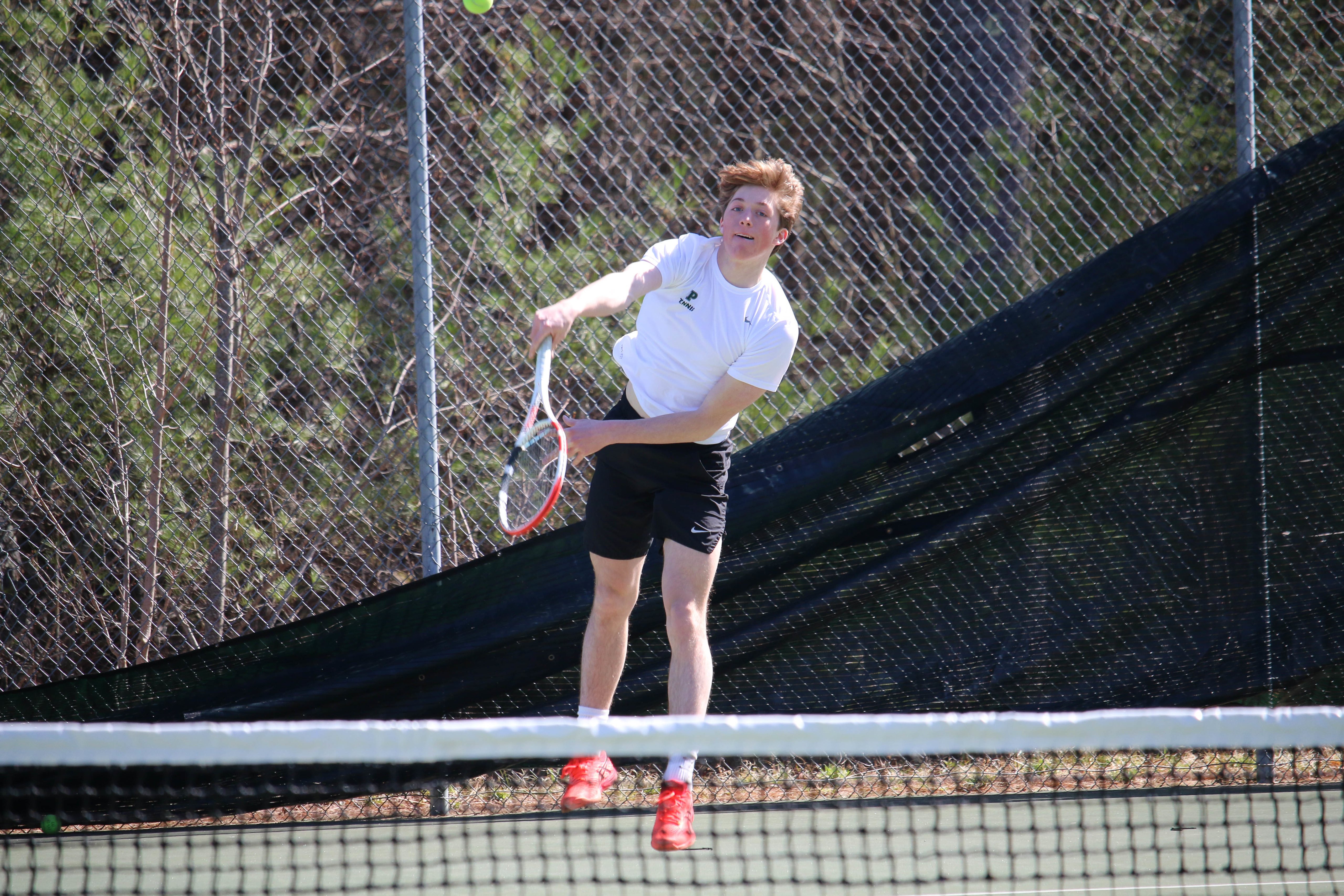 VARSITY BOYS' TENNIS
COACH'S AWARD – Henry Krehbiel '23
MOST VALUABLE PLAYER – Charlie Krayer '25
LAKES REGION ALL-STARS - Henry Krehbiel '23 and Willem Naughton '24
JV BOYS' TENNIS
COACH'S AWARD – Thomas Berger '25
SECRET WEAPON AWARD – Liam Murphy '25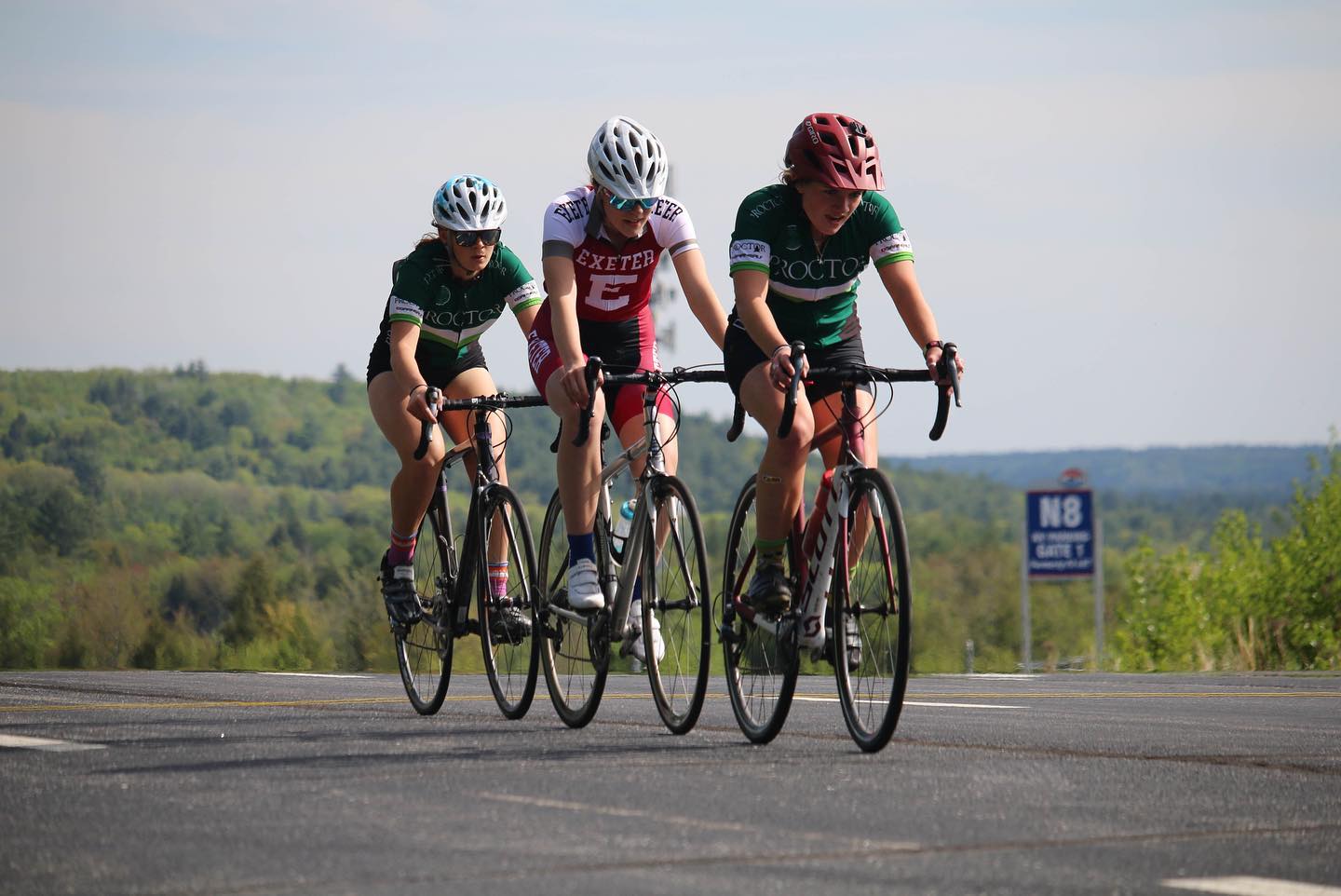 CYCLING
RIDERS CHOICE AWARD – Grace Schad '23
COACHES' AWARD – Caleb Warzocha '23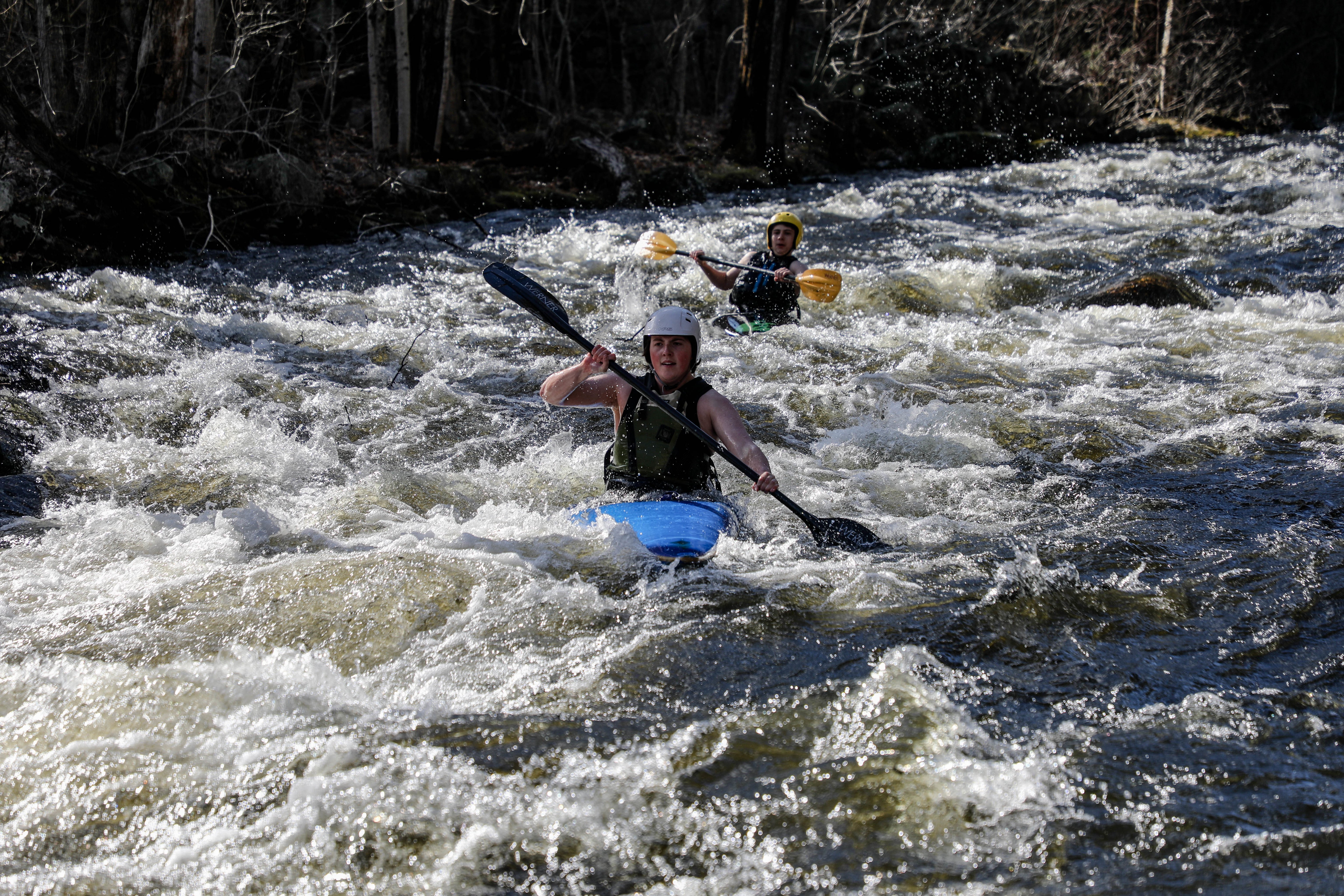 KAYAK RACING
SPORTSMANSHIP – Devon Towne '25
CAPTAINS AWARD – Patrick Duffy '22
TRACK
MOST VALUABLE RUNNER – Colin Shaver '22 & Griffin Stewart '24