Proctor's spring athletic season has come to an end and we could not be more proud of our athletes and coaches for the hard work and commitment to excellence over the past two months. In assembly Friday, we recognized this spring's Marvin Award winners and the significant contributions the adults in our community have made to running a successful afternoon program.
Obviously the work of coaches teaching, motivating, and training athletes is critical to Proctor's athletic success, however, there are others who quietly make sure each game day is pulled off without a glitch. Athletic trainers Chris and Kelly work to get athletes back on the field after injury, while Becky and Gregor are wizards of coordinating travel and field times in the athletic office. Meanwhile, Trish and Carlton in the athletic equipment room make sure our teams are competing with the best equipment possible, and our Maintenance Department consistently works miracles to get fields playable each spring. Our parents are a critical part of the success of our afternoon programs as well, and we thank them for the post-game snacks and endless cheering from the sidelines.
---
Each term, the Marvin Award is given to a boy and girl who are new to Proctor for their leadership, sportsmanship, and ability. This spring's Marvin Awards were presented to: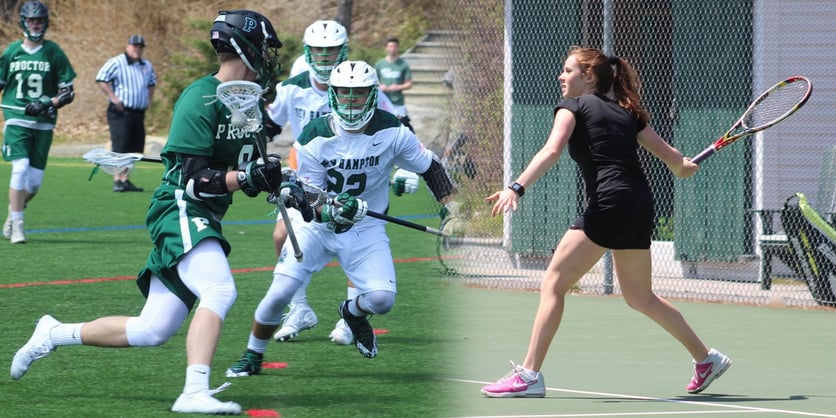 Owen Kuhns '16 - Boys' Lacrosse
Coach Tucker Prudden notes, "Owen has been a mainstay of the Proctor varsity boys' lacrosse team this year. His quiet and hardworking demeanor provide a strong example of sportsmanship to teammates and opponents alike. Owen's play is notable not only due to his scoring ability, but also by the assists he records, the ground balls he recovers, his relentless defensive play and his tenacity on face-offs. However, Owen's most impressive attribute is his ability to elevate the play of those around him. His mental approach to the game is inspirational and he works tirelessly to create better scoring opportunities for his teammates. Owen's game winning goal vs. Exeter in the final seconds, and his triple overtime game winning goal against St. Paul's are emblematic of his impact of the varsity boys' lacrosse team this year."
Anjelika Nella '16 - Girls' Tennis
Coach Melanie Maness notes, "Anjelika is the most complete tennis player I've coached in my four years with the varsity tennis team. While her physical gifts are readily evident, her mental game and composure are her greatest strengths. Tennis is a sport in which players call their own lines and Anjelika is fair and fearless. She's undefeated in singles play, and widely respected by her rivals in the Lakes Region. Coaches, players, and fans from the other schools have noted her reverence for the sanctity of the game as well as her exceptional sportsmanship. After Anjelika completes her own match, she always circulates and cheers on her squad. Her quiet energy and competitive drive lift and compel the team to improve its game and mental toughness. Players watch Anjelika and emulate her play and style. It's the ultimate compliment."
---
Congratulations to all Spring Athletic Award recipients listed below!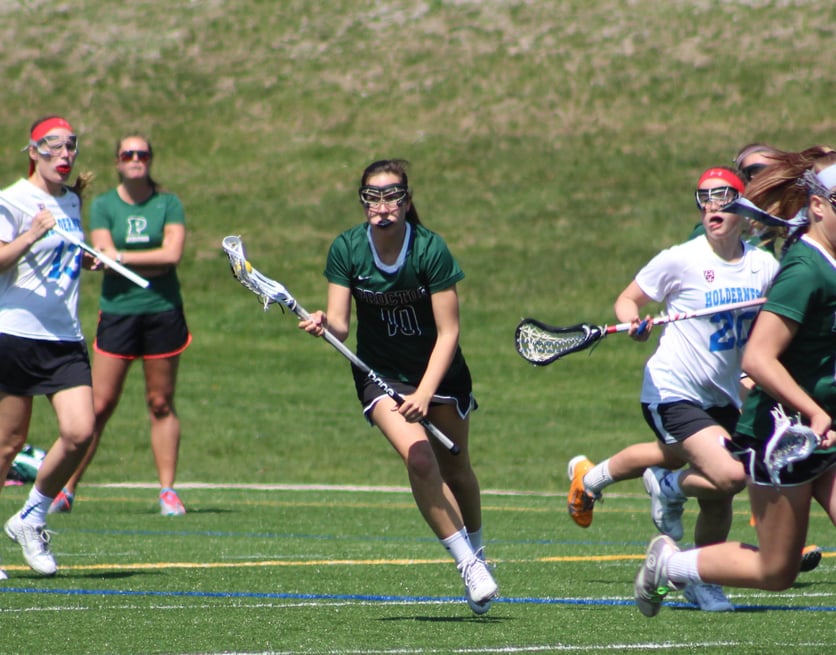 VARSITY GIRLS' LACROSSE
TEAMMATE AWARD: Kiara Vazquez
HORNET AWARD: Annie Sedoric
JV GIRLS' LACROSSE
COACHES' AWARD: Meredith Rowe
COACHES' AWARD: Chloe Methven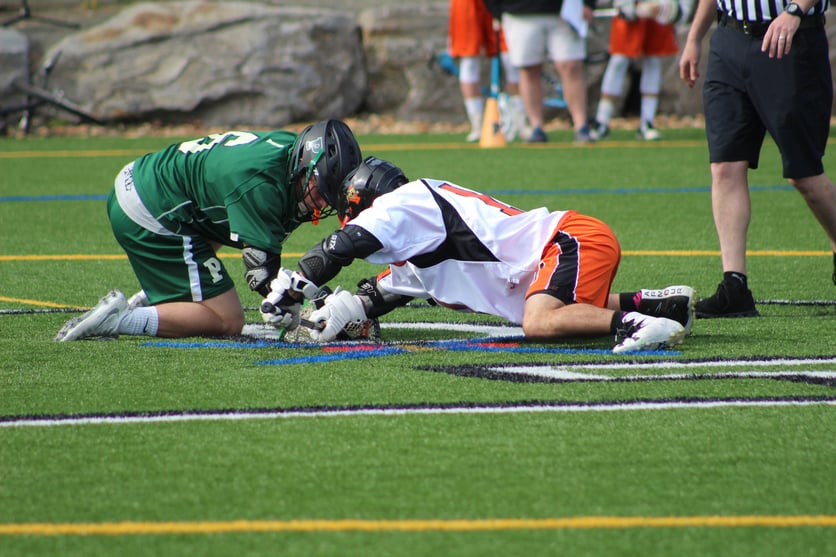 VARSITY BOYS' LACROSSE
UNSUNG HERO: Burke Hildner
LEADERSHIP AWARD: Jack Lynch
JV BOYS' LACROSSE
COACHES' AWARD: Cooper Murphy
MOST IMPROVED PLAYER: Mark Sousa
VARSITY/JV GOLF - *Lakes Region Champions
MOST IMPROVED PLAYER: Nick Hubbard
MOST VALUABLE PLAYER: Andrew Edwards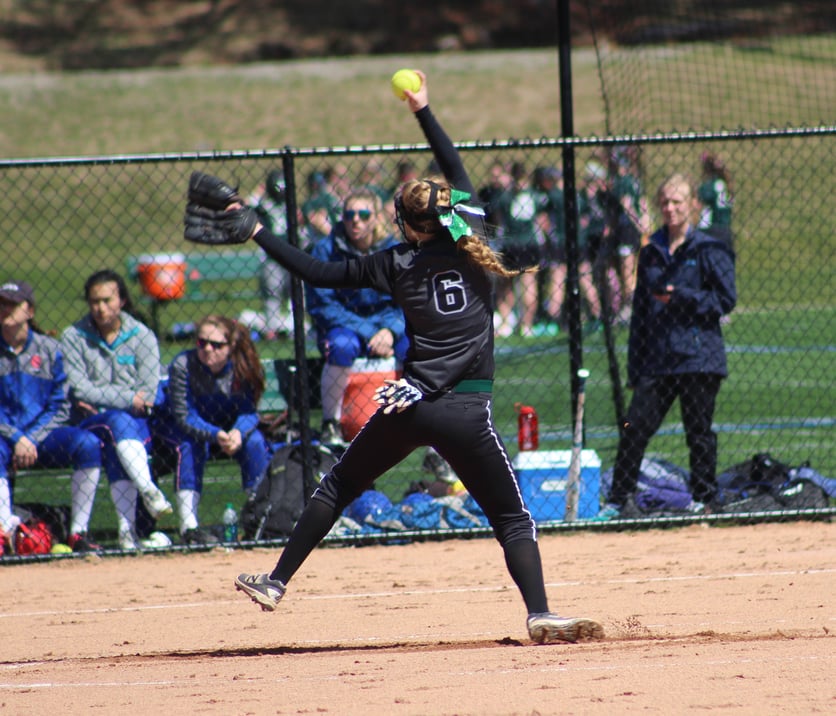 VARSITY SOFTBALL
COACHES' LEADERSHIP AWARD: Amber Wilson
MOST VALUABLE PLAYER: Hannah French
VARSITY BASEBALL
*No individual awards given
JV BASEBALL
MOST VALUABLE PLAYER: Drake Leask
COACHES' AWARD: Kai Pilla
VARSITY GIRLS' TENNIS
MOST VALUABLE PLAYER: Anjelika Nella
MOST IMPROVED PLAYER: Emma Walsh
JV GIRLS' TENNIS
MOST VALUABLE PLAYERS: Avery Montgomery, Kelly Yu
VARSITY BOYS' TENNIS
MOST VALUABLE PLAYER: Luke Cuticelli
MOST IMPROVED PLAYER: Matt Slick
JV BOYS' TENNIS
MOST VALUABLE PLAYER: Lucas Bush, Nick Zhou
KAYAK RACING
MOST VALUABLE PADDLER– Cole Mosner
MOST IMPROVED PADDLER – Asher Whittemore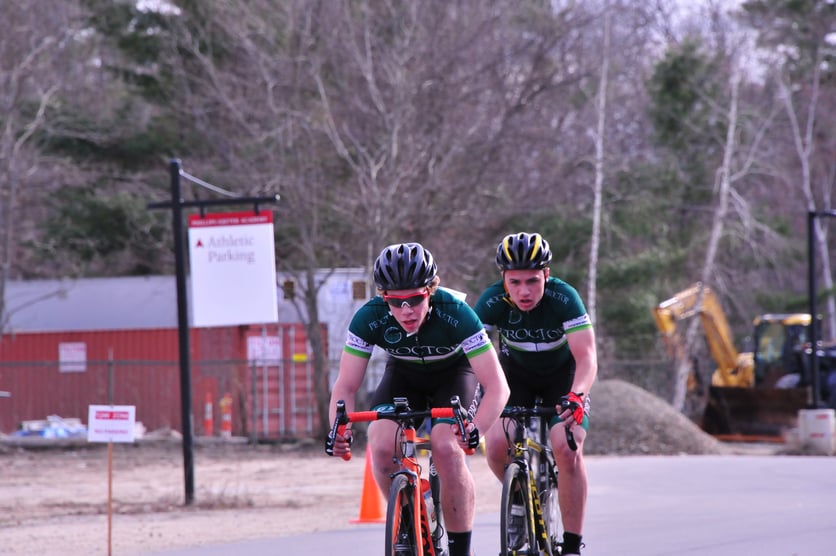 VARSITY CYCLING
COACHES' AWARD - Ben Charleston
RIDERS' CHOICE AWARD - Scott Johannen