As most of students enjoy Spring Break, more than 100 students and coaches are taking advantage of this break in academic schedule for training trips and competition. USSA/FIS skiers will continue to train and compete through the end of the month, while our freeride skiers and snowboarders are currently training in Big Sky Montana, and our a group of Nordic skiers have departed Andover and are currently in Norway preparing for and racing in the largest Nordic ski race in the world: The Birkebeiner! Four of our spring sports teams have headed to warmer weather for a preseason training trip as well. Check out a preview of each of the trips below!
Nordic Skiing
Dates: March 5-17
Head Coach: Buz Morison
Location: Oslo and Sjusjoen, Norway
Trip Overview: Nine athletes and three coaches fly to Oslo for more than a week of Norwegian culture, history, and art with some skiing and watching World Cup races in the Hollmenkollen Ski Arena. Next, the group will travel to Lillehammer to experience mountain "cabin life" in preparation for skiing the 54 kilometer (32 mile) Birkebeiner Marathon along with over 16,000 winter enthusiasts. Be sure to follow their adventures on Instagram at @proctornordic!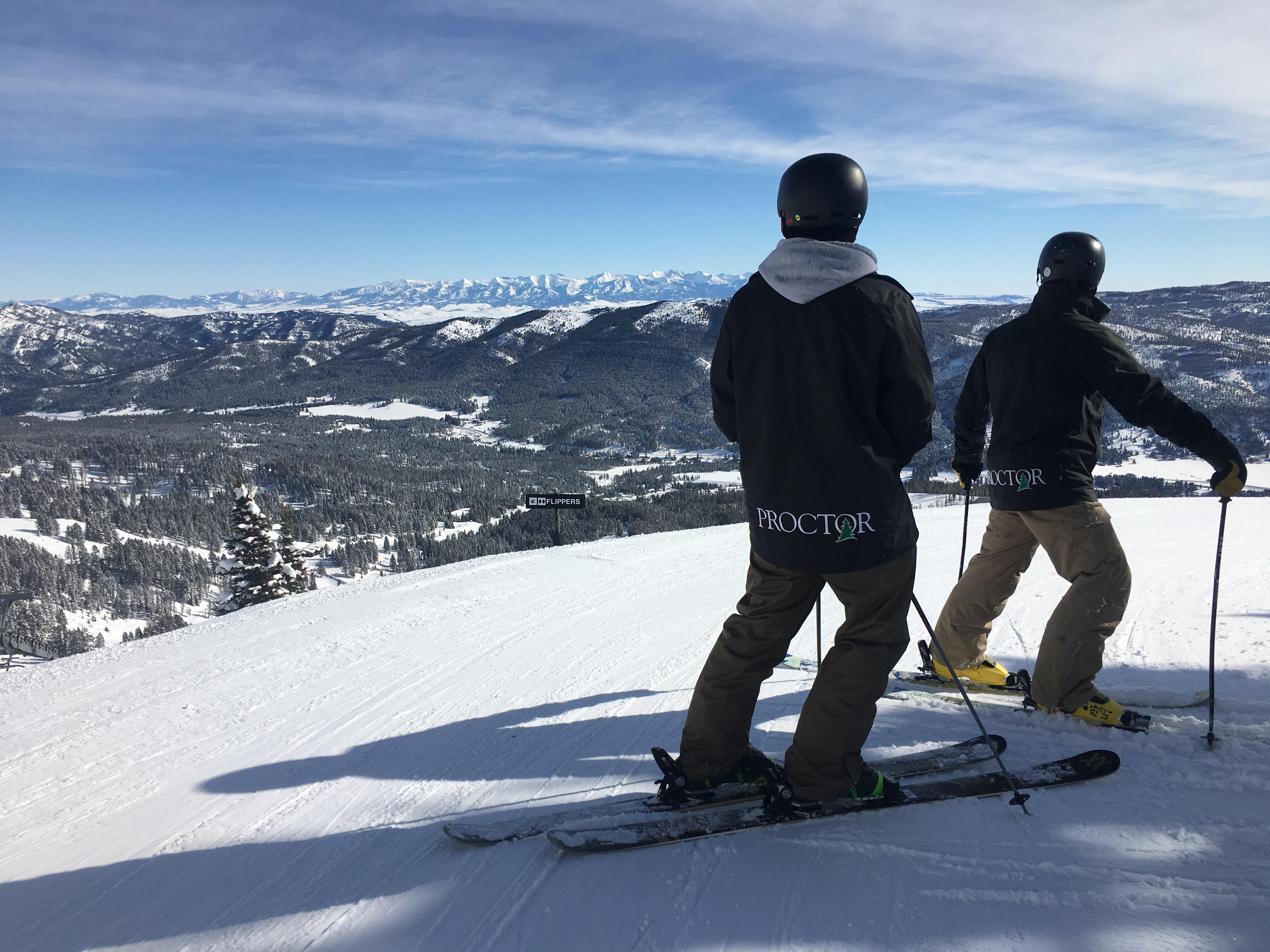 Snowboard/Freeskiing
Dates: March 4-11
Head Coach: Dan Egan
Location: Big Sky, Montana
Trip Overview: The freestyle ski and snowboard teams are headed to Big Sky Montana for the annual postseason trip. Coaches Dan Egan, Rob Dresser and Dillion Mailand recognize this is the team's opportunity to ride bigger terrain than is accessible on the east coast, and a quick glance at their Instagram account (@proctorsnowboarding) assures you this group of advanced skiers are making the most of the terrain out west!
USSA/FIS Skiing
Dates: All Month
Head Coach: David Salathe
Location: Nationwide
Training Overview: From Proctor's own ski area to Burke Mountain in Vermont to British Columbia, from Tahoe to Vail to Sugarloaf, Proctor's USSA/FIS skiers will be training and competing across the country during the month of March. Age and gender specific race series dictate individual schedules, and while it is impossible to follow all 40+ USSA/FIS skiers this March, following @pa_alpineskiing on Instagram will give you a taste of what lies ahead for perhaps the most talented group of skiers Proctor has ever had wearing our colors on the hill.
Girls' Lacrosse
Dates: March 10-15
Head Coach: Kayla Wagner
Location: Rising Star Sports Ranch, Mesquite, NV
Trip Overview: Proctor's girls' lacrosse team will travel to Mesquite, Nevada to take part in the Rising Star Sports Ranch program, a program the team took advantage of last year with great results. The trip to the recently opened sports ranch provides hotel accommodations, pools, fields, and additional training facilities all in one location, while also allowing the team to play against other high school teams each day. Coaches Kayla Wagner and Kate Austin are excited to return to Reno for this intensive training opportunity. Be sure to follow our girls' lacrosse team at @pagvlax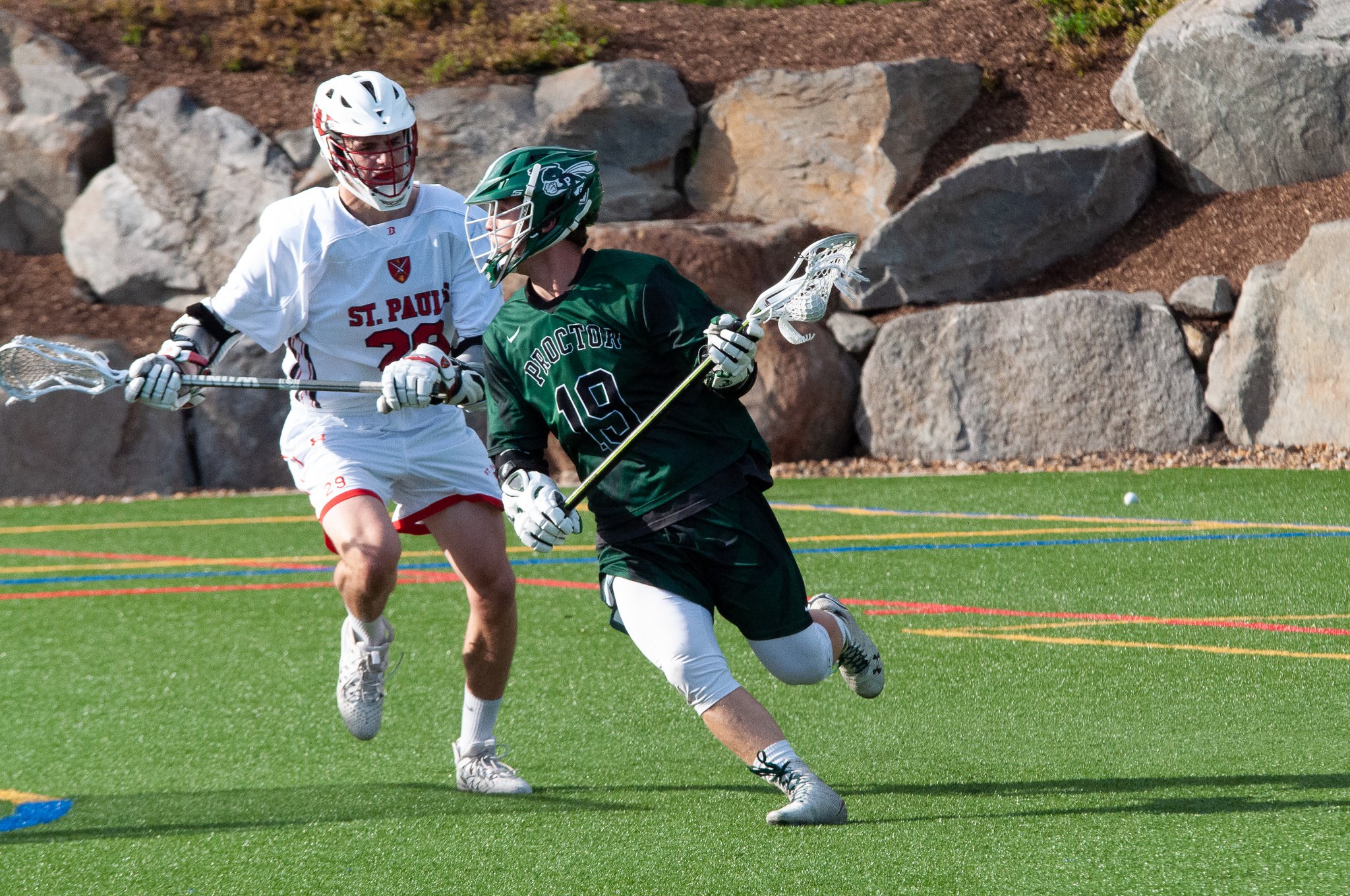 Boys' Lacrosse
Dates: March 11-16
Head Coach: Josh Dionne
Location: San Diego, California
Trip Overview: Under the leadership of first year head coach and former Duke University standout Josh Dionne, the boys' lacrosse team is heading to the west coast with twenty students to train and compete against some of Southern California's best high schools. With a number of practices and scrimmages, the boys will have plenty of opportunities to knock of the rust and begin to see how this year's team will gel. Follow @proctorlacrosse on Instagram for updates.
Softball
Dates: March 11-23
Head Coach: Erica Wheeler '00
Location: Oahu, Hawaii
Trip Overview: With the goal of creating the ultimate bonding experience, while gaining a cultural appreciation for their hosts in Oahu, engaging in outdoor adventure, and of course playing plenty of softball, eight students and two coaches have raised money throughout the year to make this combination Spring Training and Project Period trip a possibility. The group will be hosted by and work closely with former Proctor faculty member and current Punahou School faculty member Yunus Peer. The group will conduct service projects to give back to their hosts in the Oahu community, will volunteer at Help the Homeless, and will work with Yunus and native historical expert Jan Waiolama to learn about the deep cultural history of Hawaii. Follow their adventure on Instagram at @proctorsoftball.
Baseball
Dates: March 16-23
Head Coach: Mark Tremblay
Location: Estadio Tetelas Vargas San Pedro De Macoris, Dominican Republic
Trip Overview: Working in conjunction with Proctor's five-day immersion program, Project Period, twenty-two students and three coaches will travel to Santo Dominigo, Dominican Republic for seven days of baseball training, community service, and life-changing work at the Nuestro Pequenos Hermanos orphanage. Prior to their arrival next week, Coaches Mark Tremblay and Junior De la Hoz gathered donations from the Proctor community to help outfit young children at the orphanage with baseball gear. Follow the work our baseball team will be doing in the Dominican Republic on Instagram at @proctorbaseball.