As we enter Spring Break, students and coaches from five different teams are taking advantage of a pause in the academic schedule for training trips and competitions. USSA/FIS skiers will continue to train and compete through the end of the month, while our freeride skiers and snowboarders depart for Big Sky, Montana this weekend, and the Nordic team qualified two skiers for regional competition. Four of our spring sports teams have headed to warmer weather for a preseason training trip as well. As we have communicated to parents and students, each of these trips and their planning remains fluid as we monitor the COVID-19 situation. Check out a preview of each of the trips below!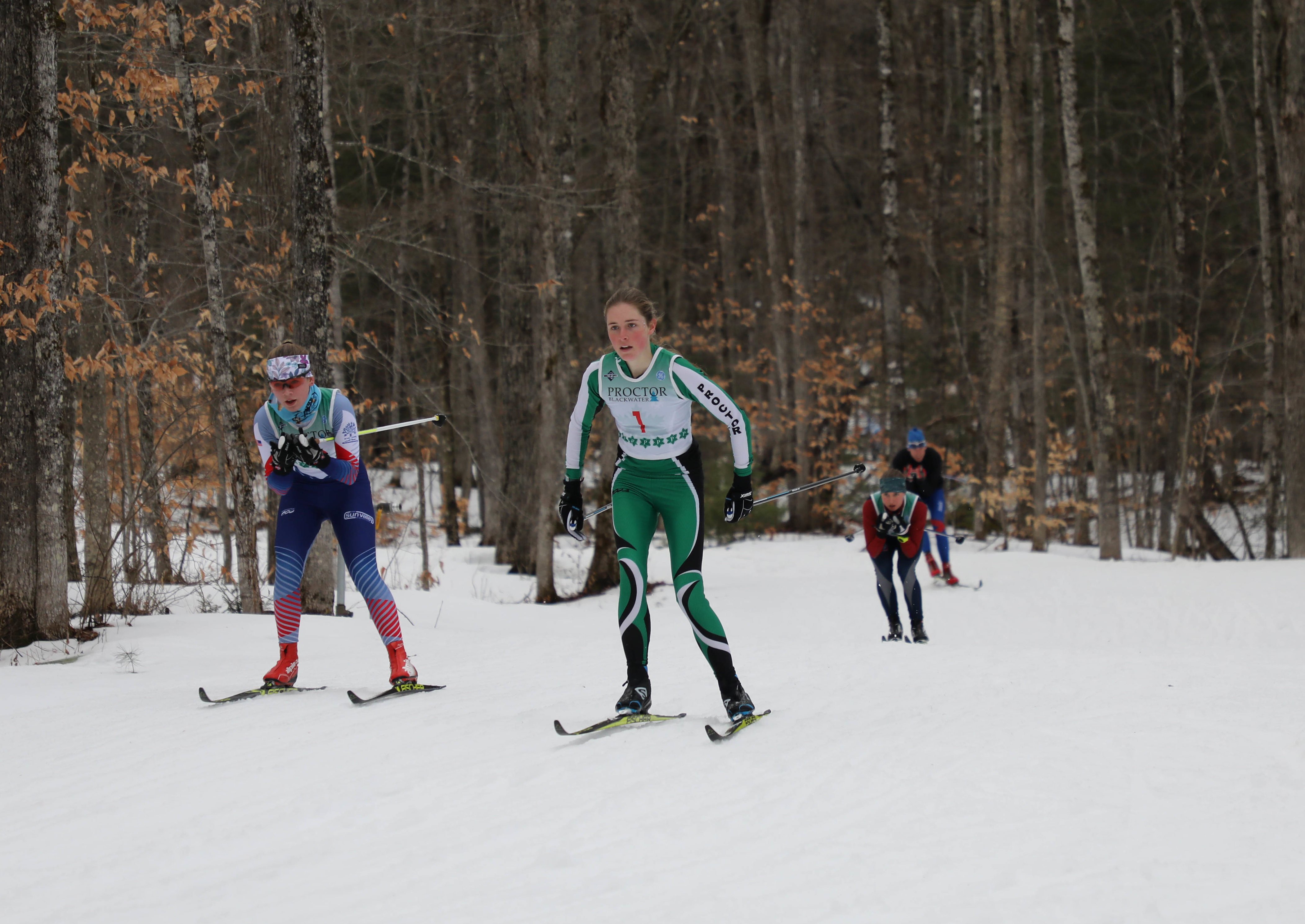 Nordic
Dates: March 6-8 and 13-15
Head Coach: Buz Morison
Location: Chittenden, Vermont/North Creek, New York
Trip Overview: After qualifying through the Coaches' Series against skiers from all schools in New Hampshire, Nordic skiers Ada '22 and Logan '23 have big races in early March. Ada will compete in the NE High School Championships in New York and Logan '23 is heading to Vermont for the NENSA U16 Championships. Be sure to follow their adventures on Instagram at @proctornordic!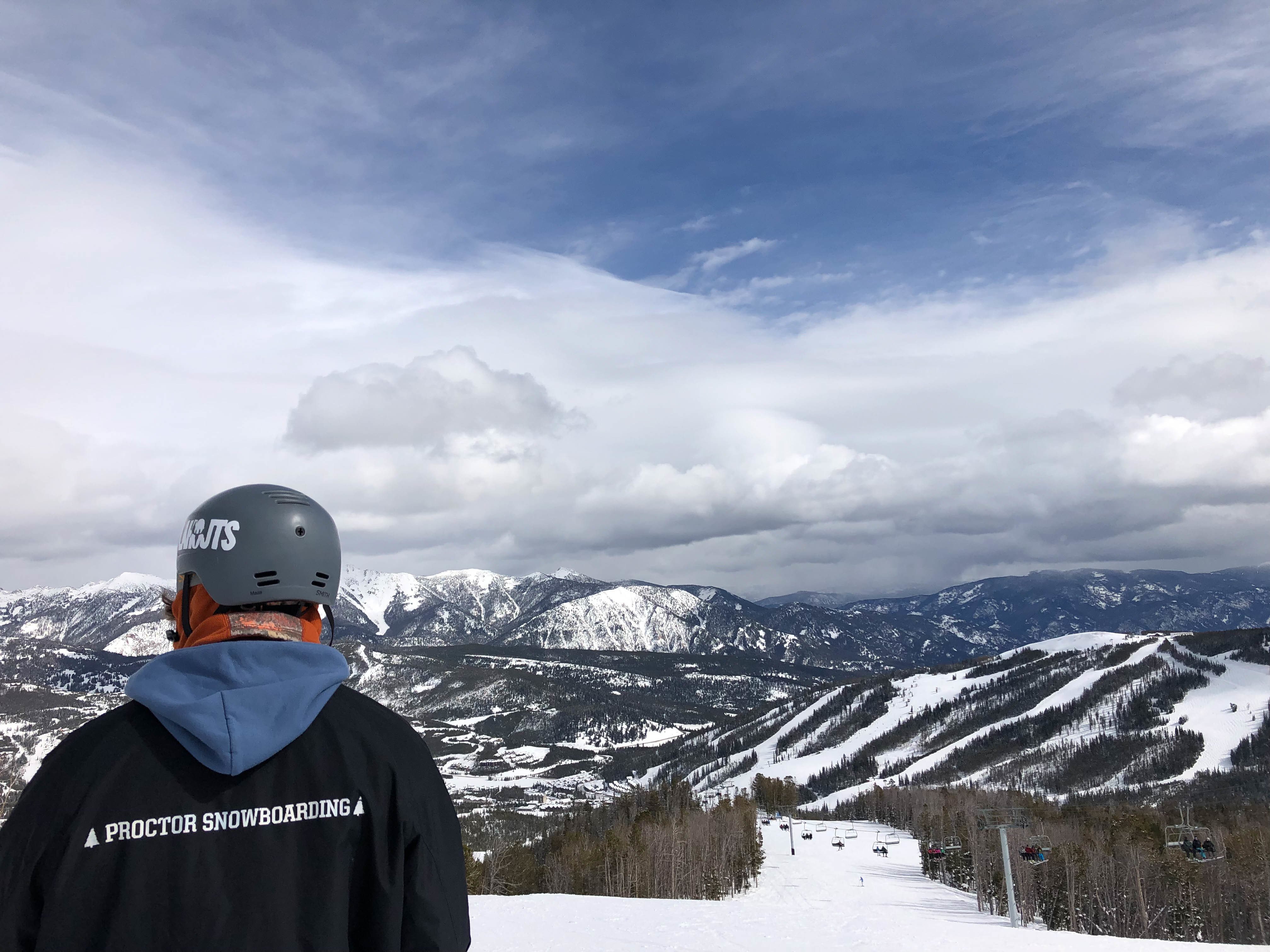 Snowboard/Free Ride
Dates: March 6-13
Head Coach: Dan Egan
Location: Big Sky, Montana
Trip Overview: The freestyle ski and snowboard teams are headed to Big Sky Montana for the annual postseason trip. Coaches Dan Egan, Dillion Mailand, Colton Wright recognize this is the team's opportunity to ride bigger terrain than is accessible on the east coast, and a quick glance at their Instagram account (@proctorsnowboarding) assures you this group of advanced skiers are making the most of the terrain out west!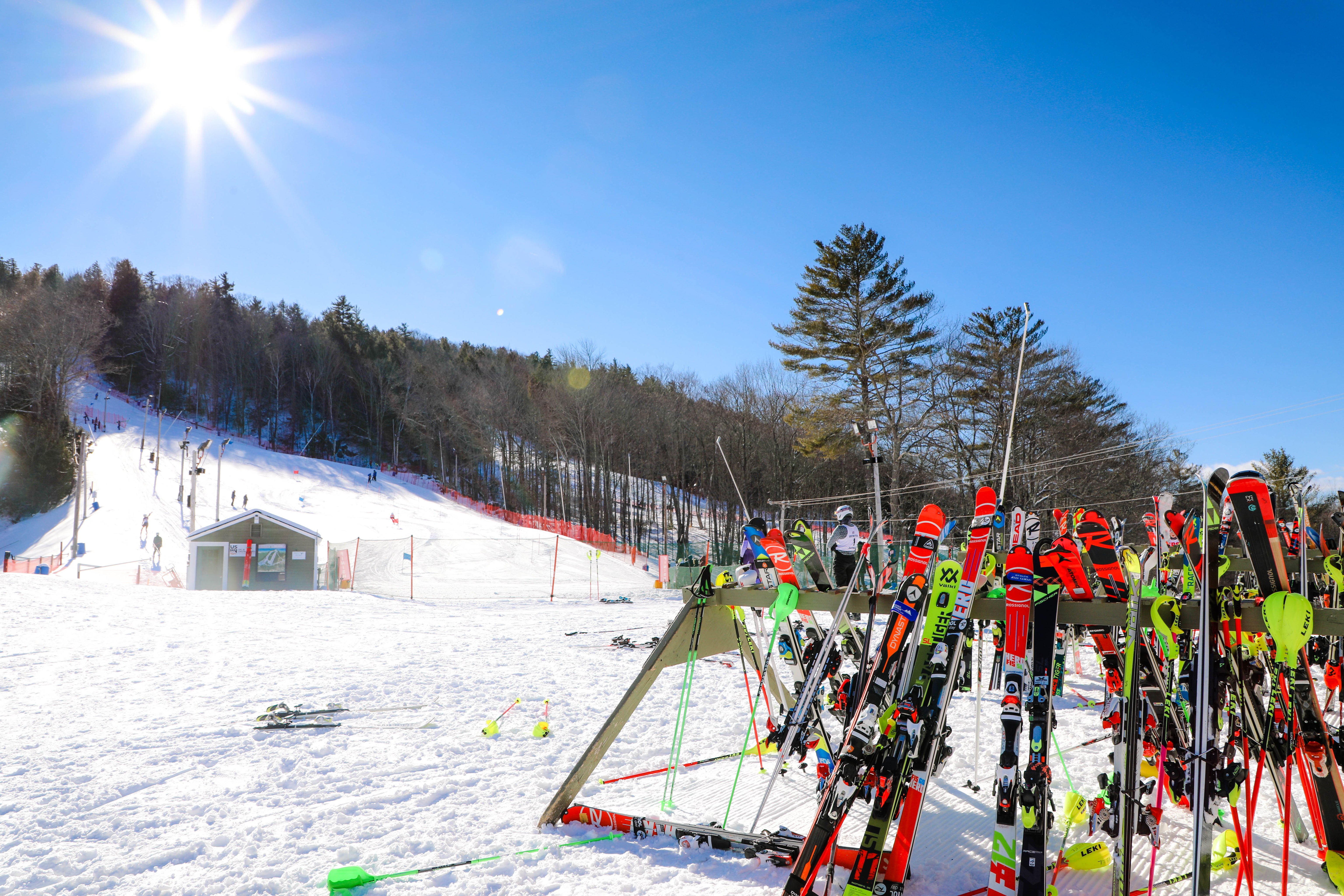 USSA/FIS
Dates: All Month
Location: Nationwide
Training Overview: From Proctor's own ski area to Burke Mountain in Vermont to British Columbia, from Tahoe to Vail to Sugarloaf, Proctor's USSA/FIS skiers will be training and competing across the country during the month of March. Age and gender-specific race series dictate individual schedules, and while it is impossible to follow all 40+ USSA/FIS skiers this March, following @pa_alpineskiing on Instagram will give you a taste of what lies ahead for perhaps the most talented group of skiers Proctor has ever had wearing our colors on the hill.
Girls' Lacrosse
Dates: March 15-20
Head Coach: Kayla Wagner
Location: Rising Star Sports Ranch, Reno, NV
Trip Overview: Proctor's girls' lacrosse team will travel to Reno, Nevada to take part in the Trilogy Lacrosse program, a program the team took advantage of last year with great results. The trip to the recently opened sports ranch provides hotel accommodations, pools, fields, and additional training facilities all in one location, while also allowing the team to play against other high school teams each day. Coaches Kayla Wagner and Caroline Murphy are excited to return to Reno for this intensive training opportunity. Be sure to follow our girls' lacrosse team at @pagvlax.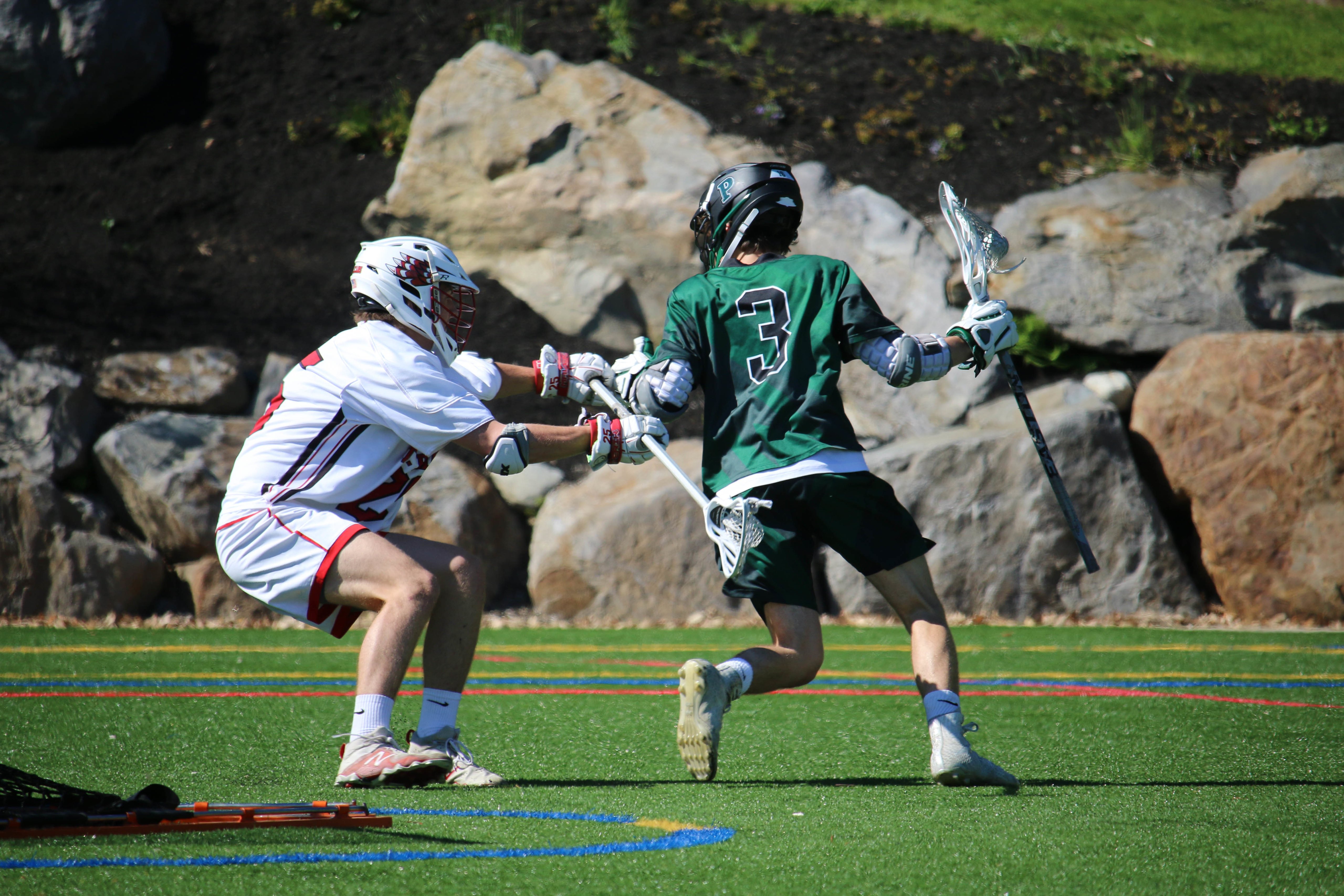 Boys' Lacrosse
Dates: March 8-13
Head Coach: Ray Summers
Location: Phoenix Arizona
Trip Overview: Under the leadership of first-year head coach, Ray Summers, the boys' lacrosse team is heading to Arizona with twenty students to train and compete at Grande Sports World. With a number of practices and scrimmages, the boys will have plenty of opportunities to knock off the rust and begin to see how this year's team will gel. Follow @proctorlacrosse on Instagram for updates.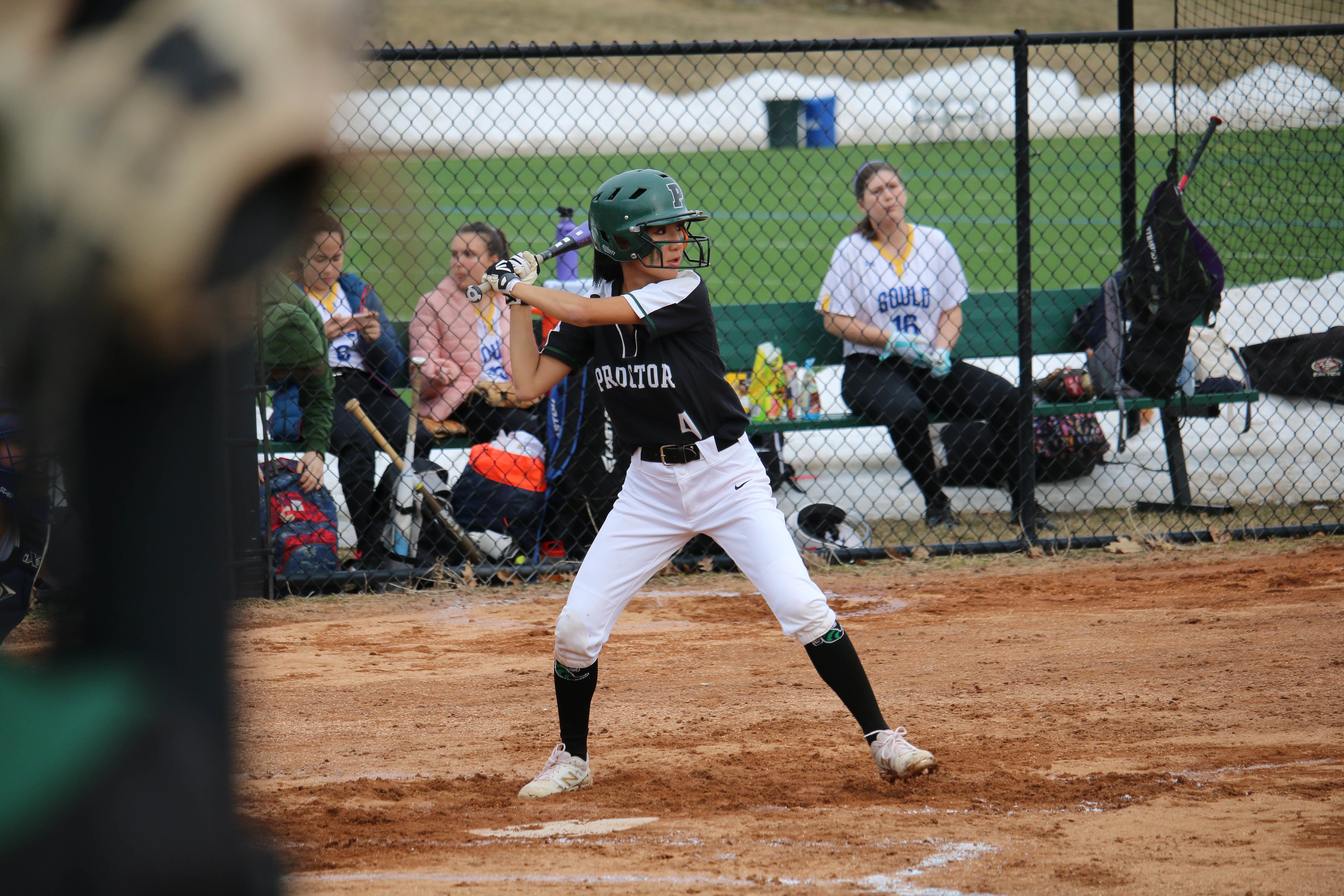 Softball
Dates: March 24-28
Head Coach: Erica Wheeler '00
Location: Orlando, Florida
Trip Overview: With the goal of creating the ultimate bonding experience, the softball team is headed to Orlando, Florida and will be playing softball every day at a premier sports complex. The team has a guest coach scheduled and a scrimmage against a team from New York. The squad will spend their afternoons doing community service at the Orlando Pet Alliance and Orlando Beach cleanups. The evenings are dedicated to team bonding at Universal Studios. It is a short, jam-packed trip but sure to be a great time. Follow their adventure on Instagram at @proctorsoftball.
Baseball
Dates: March 21-28
Head Coach: Mark Tremblay
Location: Estadio Tetelas Vargas San Pedro De Macoris, Dominican Republic
Trip Overview: Working in conjunction with Proctor's five-day immersion program, Project Period, fifteen students and three coaches will travel to Santo Domingo, Dominican Republic for seven days of baseball training, community service, and life-changing work at the Nuestro Pequenos Hermanos orphanage. Prior to their arrival next week, Coaches Mark Tremblay and Connor Tedesco gathered donations from the Proctor community to help outfit young children at the orphanage with baseball gear. Follow the work our baseball team will be doing in the Dominican Republic on Instagram at @proctorbaseball.