The winter athletic season has come to a close for the vast majority of Proctor athletes and coaches. However, Proctor's USSA/FIS ski program season continues well into March with more than a dozen skiers competing at the Eastern Championships later this month. For the thirty skiers involved in Proctor's elite level ski program, this season has seen unprecedented success alongside remarkable individual growth in all areas of boarding school life on the snow and off.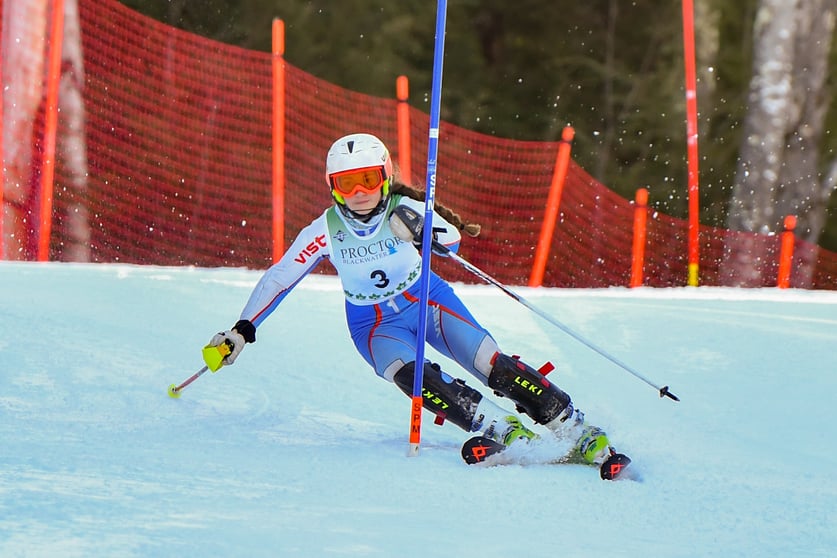 Since its earliest years, Proctor's commitment to experiential education has provided a catalyst for the development of new, creative programs both on and off-campus. Through a constant flow of students to off-campus programs (Proctor offers five of them!) each trimester, teaching faculty understand the educational value of experiences off-campus and works incredibly hard to create a flexible learning environment for students. This flexibility and balance allows Proctor to offer a robust athletics program each season, including off-campus pre-season training trips for a number of sports. Proctor's educational model, commitment to experiential learning, and remarkable faculty allow a true synergy to exist between elite level skiing at the USSA/FIS level (on par with the best ski academies in the nation) and world class academics. First year Proctor parent John Golden P'20 is seeing this balance in the experience of his son, Chris '20, and notes, "We have seen Christopher thrive as a student, athlete and person. As a family we have benefited from our involvement in the strong Proctor community of teachers, coaches, students and parents, and are excited about the opportunities that lie ahead over the years to come for all of us."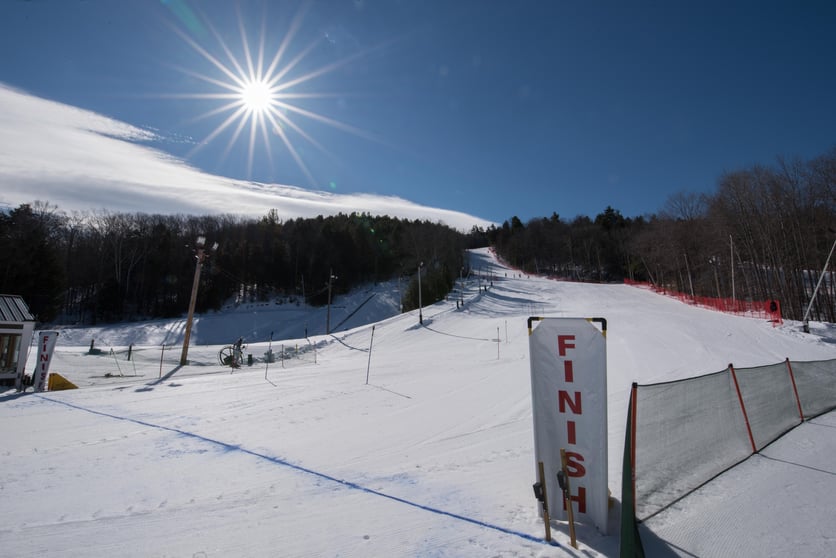 It is this unique mix of offerings, as well as a FIS homologated on-campus training venue with in Proctor Ski Area, that truly differentiates Proctor's USSA/FIS program from ski academies and other boarding schools. A quick glance down the USSA/FIS roster at Proctor and it is clear these student athletes are not just skiers at Proctor. They are starring in other sports during the fall and spring seasons, they are among the top of their class academically, are serving in school leadership positions, and are regulars performing on the stage with Proctor's arts programs. As Kevin and Jen Charleston P'19 note, "Ben's experience at Proctor has been the perfect blend of excellence in academics and ski racing for motivated student athletes. His coursework is rigorous, challenging, and engaging, while the ski racing opportunities are world-class, surpassing any prep school or ski academy we have seen."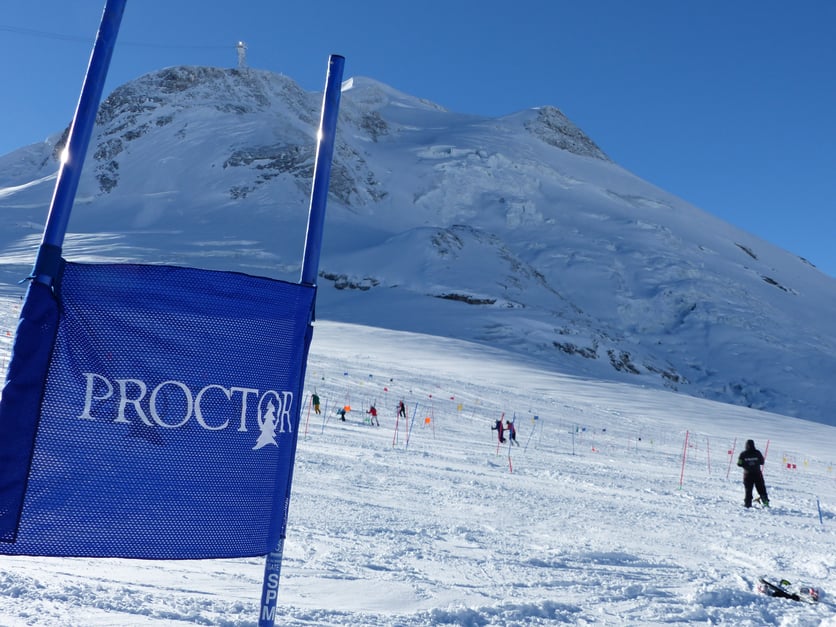 When combined with the program's comprehensive pre-season training regiment, Proctor's skiers are truly experiencing the best of all worlds during their high school years. Armins and Cynthia Rusis P'19 note, "When we were considering our options for Andrew, Proctor ranked tops in academics, snow sports and experiential learning. Everything about the experience at Proctor, including the pre-season training camps, has exceeded our expectations." Each year, the USSA/FIS program's pre-season training camps around the globe afford skiers the opportunity to get on snow earlier than their competitors. For the 2017-2018 season, the program has five training camps available to athletes:
Camp 1: Mammoth, CA - June 1-11th

This ten day camp focuses on Super G and GS training during the beginning of the summer.

Camp 2: South American Race Camp - July 15-September 1

This high intensity, long-duration training camp for the top skiers in the program will provide 7 GS starts, 2 Slalom starts, and 2 Super G starts criss-crossing the Andes back and forth between Argentina and Chile.

Camp 3: Chile - August 16-30

This intensive two week training camp provides valuable GS and Slalom training, as well as technical freeskiing in some of South America's highest mountains.

Camp 4: Holland - October 6-12

This short camp during Proctor's Fall Family Weekend at

SnowWorld Landgraaf provides a high intensity, high volume training opportunity for athletes where

5,000 gates in 6 days.

Camp 5: Colorado/France - November 15-29

Each November, skiers travel to Colorado or France (depending on ability level) to obtain valuable GS and Slalom gate training and technical freeskiing before the official start of the season.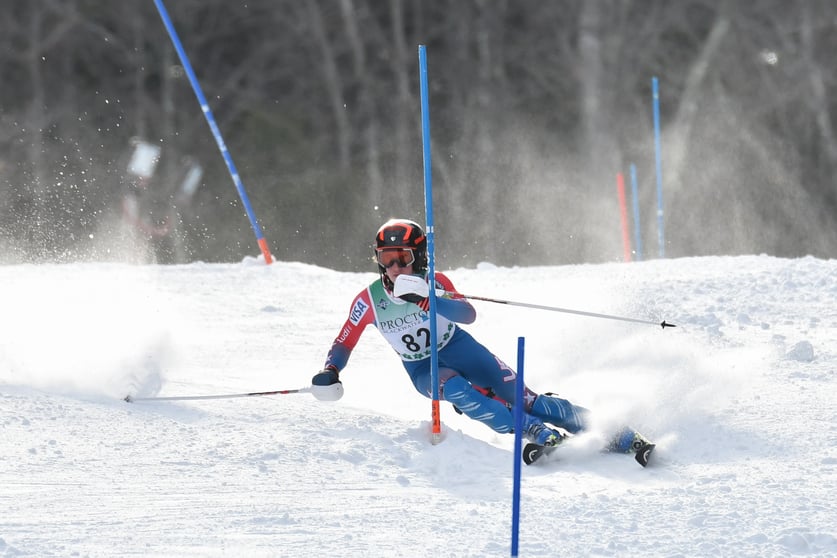 U16 Boys' Update:
Currently, Proctor's U16 boys are ranked #3 (Andrew Rusis '19), #6 (Christopher Golden '20), #19 (Renny Matthes-Theriault '19), and #24 (Ben Charleston '19) in the entire country. Proctor boasts four of the Top 10 U16 boys racers in the East, and Andrew, Chris, Renny, and Ben are ranked 1,2, 3, 4 in the State of New Hampshire! These top four racers will compete at the Eastern Champs series this month, while Andrew Harrell '19 qualified for the regional finals, and David Kossman '20, Tommy Harrell '20, and Ben Blanchard '20 all qualified for the state finals.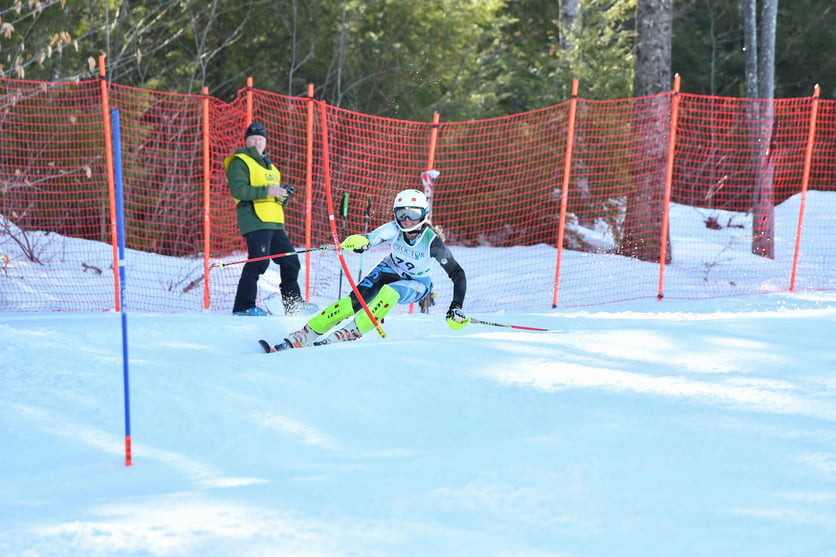 U16 Girls' Update:
Proctor's U16 girls group is just as deep and talented as their male counterparts. New Hampshire sent 17 athletes to the U16 Eastern Championships, four of whom were Proctor athletes, and three of whom were first year U16s, a remarkable accomplishment. Currently, PJ Shaw '20 is 4th among first year U16s in GS, while Molly Mueller '20 (5th in GS), Teagan Reilly '20 (9th in GS) and Francis Whyte '19 (17th in Slalom) are close behind. Additionally, Nikki Filias '20 earned a spot in the regional finals, while Kaley Farmer '20 earned a bid to the state championships (finishing 4th overall!). Sarah Hearns '20 would have been right in the mix had she not gotten injured mid-season.
U16 Boys' and Girls' coach, Jason Nelson, notes, "This ski season our U16 group had huge gains at all levels within our group. By continuing to focus on the process, we created that true synergy we seek between our students' academics and mastery of turns down the mountain. I can't wait to see what the future holds for this wonderful group of freshmen and sophomores."

U19 Boys' Update:
Crowley Gentile '17 is current ranked #12 in GS and #19 in Slalom nationally, while Lucien Bryan '18 (#27), David Johnson (#39), Eric Bonewald (#49), and Robert Gillis '18 (#6 among first year U19s) are close behind. Dylan Fitzpatrick '17 is also skiing very well this season, and is currently ranked #13 in GS and #15 in Slalom among first year U21s nationally (with five of the skiers ahead of him on the US Ski Team). Among the most impressive accomplishments this winter, however, is Sam Marshall's '17 ability to come back from a devastating eye injury and endure a mid-season cornea transplant while continuing his training and racing. His work ethic and tenacity, both on the snow and in the classroom, have not only earned him a chance ski at the collegiate level next year at Williams College, but also recognition by his coaches with the Coaches' Award this winter.
U19 Boys' coach, Craig Leaman, comments, "This year is a special one not only because of the athletic perseverance our boys have shown, but how academically successful they have been as they manage a challenging courseload and intense travel schedule. I am beyond proud of all of their hard work and all they accomplished this season."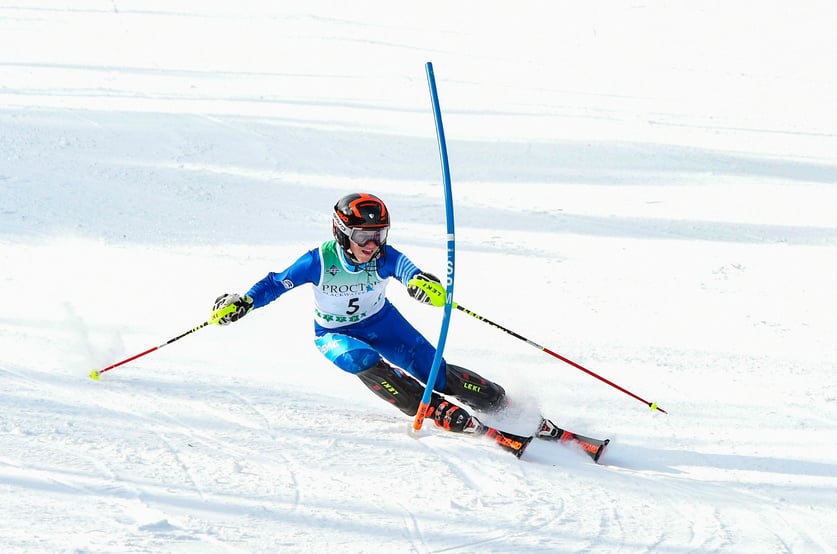 U19 Girls' Update:
Makena Gorman '17 earned the Watson Award for the program this winter and will be skiing at St. Lawrence next year. Her growth and development is emblematic of the entire U19 girls' group where impressive individual gains at the USSA and FIS levels have been made over the past season.
U19 Girls' coach, Nate Fisher, notes, "There is simply no better place in the world to be a ski coach. We have every resource we need to help each of these kids take themselves to the next level, and this year's U19 girls' team has taken full advantage of what Proctor has to offer. It's been a wonderful season, and I'm simply not ready for the snow to melt yet!"
---
As Proctor's USSA/FIS skiers and coaches prepare for the final races of the season, a talented group of future Hornets are anxiously awaiting an acceptance letter from Proctor's Admissions Office on March 10. Annie Richardson P'18, '20 sums up what these future Hornets have to look forward to best, "It's a world classs ski program in a user friendly atmosphere; a celebration of learning that has allowed our daughter to thrive in every aspect of her life." Best of luck to all of our skiers, and to all of our future skiers, during the month of March!