It takes a special coaching staff and team to thrive during baseball season in New Hampshire. April rain (and too often snow) combined with the the impending swarms of blackflies test the heartiness of Proctor's baseball faithful. For head coach Mark Tremblay, his eleventh season at the helm of Proctor's baseball program is turning out to be one of his most rewarding to date as his six seniors lead the way through a challenging Lakes Region schedule in pursuit of the program's first Lakes Region Championship.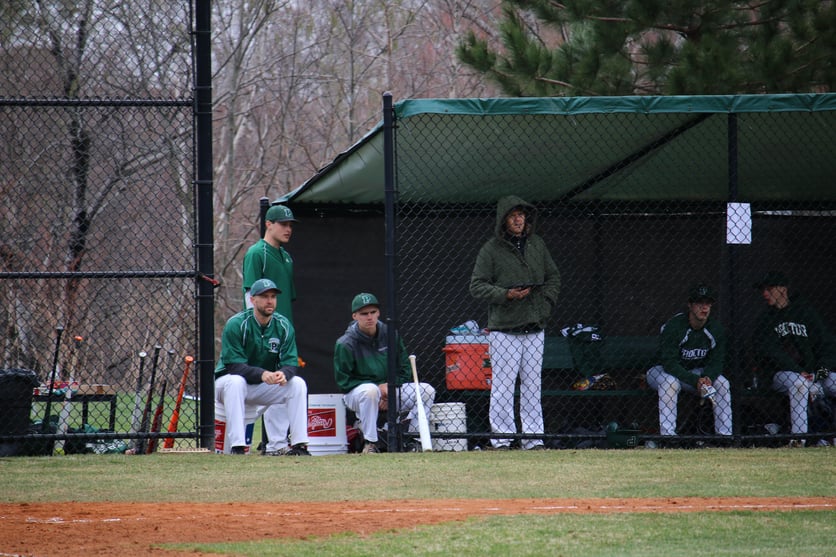 Baseball players, more than any other athlete perhaps, learn to overcome failure (the best of the best fail at the plate 60% of the time) through tweaking mechanics and understanding situational tactics. Tremblay notes, "As a program, we focus on developing a love and appreciation of the game by re-teaching the basic fundamentals core to hitting, pitching, and fielding each year. If we are able to get players to focus less on little failures (striking out or hitting into a double play), and to become students of the game, we can better shape individual mindset, and consequently team culture."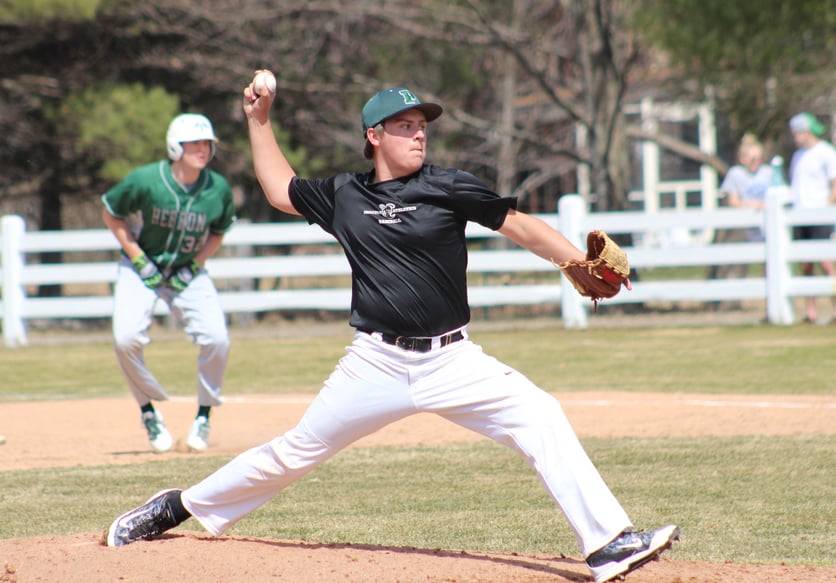 At the core of this team culture are the team's six seniors, including its four, four-year senior quad-captains, Matt Braley '17, Eric Bonewald '17 (above), Peter Laviolette '17, and Jaz Salem '17. For Braley and Bonewald, their #1 pitcher/catcher combination has been evolving since they started playing Little League together more than a decade ago. Tremblay notes, "They bring years of intuition and connectedness that you can't teach and only comes from years of playing together. As captains, they, along with our other seniors, set the tone of respect for each other and respect for the game by taking every drill seriously, no matter how basic it may seem." Tremblay adds, "All six of our seniors are four-year members of the Proctor community, so they know each other and the expectations of this community very well, and as a result, we have a group of guys who are cohesive, coachable, and efficient." For Bonewald, baseball was always his second sport, as he notes, his attitude has evolved considerably over the past four years, " I hope that when I leave the team after this year, the younger guys in the program can see that drive in me, that I'm not only out there playing my so called 'second sport', but I'm out there playing my 'second sport' like it's my first. The willingness of our team to go out and practice and play as hard as we can each day has resulted in a strong start to the season to date, and has helped us to be the best we can be."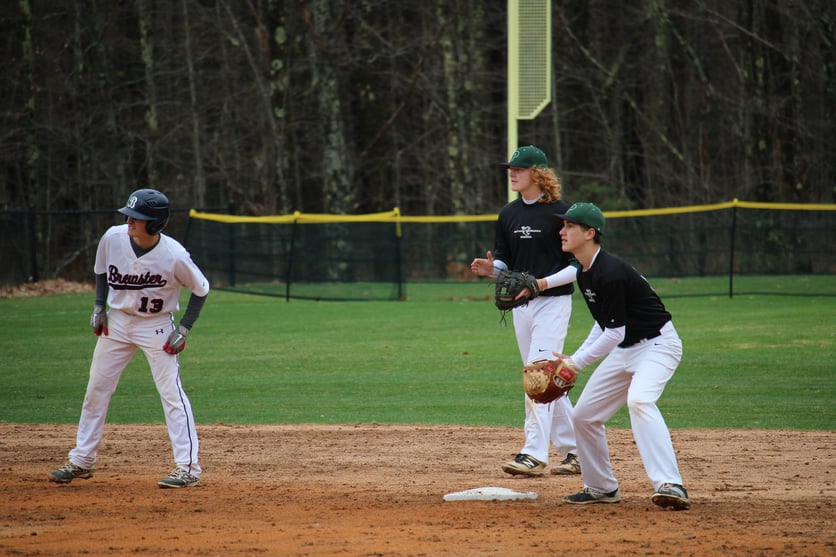 As is often the case, winning becomes a byproduct of strong team culture. Currently sitting at 5-0, Proctor's baseball team is off to a great start to the season as they round the mid-point in the season and look forward to a busy final four weeks. Beginning with a powerful spring training experience in the Dominican Republic, the team has been hitting the ball exceptionally well to date, with a team batting average of .393 and on-base percentage of .520, with Braley (.647), Laviolette (.588), Bonewald (.474), and Reilly Walsh (.474) leading the way.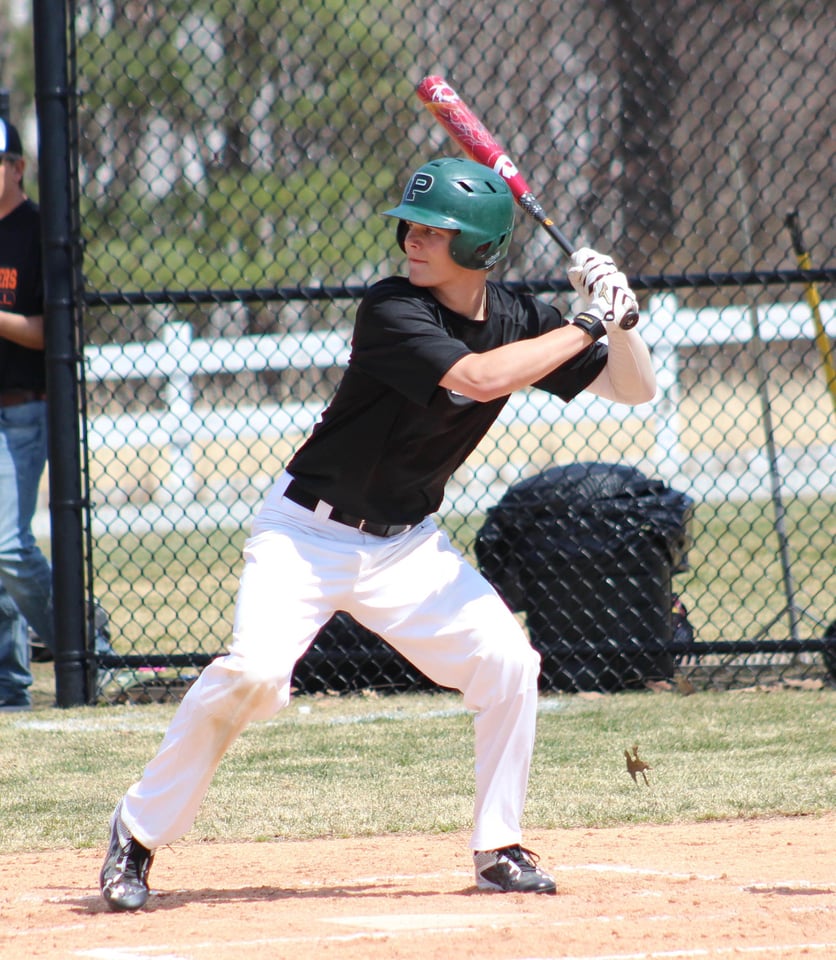 On the defensive side of the plate, Proctor's Kevin Craig '19 (batting above) is third in the league with a 2.10 ERA and second in the league with a .9 WHIP, while Braley is second in the league in strikeouts. Through five games, the Hornets have scored 51 runs, all without hitting a single home run. Tremblay elaborates, "We are seeing the ball incredibly well right now, and guys are drawing a lot of walks when they aren't ripping the cover off of the ball." Laviolette adds, "While we've had a few slow starts to games, falling behind early, our bats seem to come alive when we need them to, and we've had some good success thus far."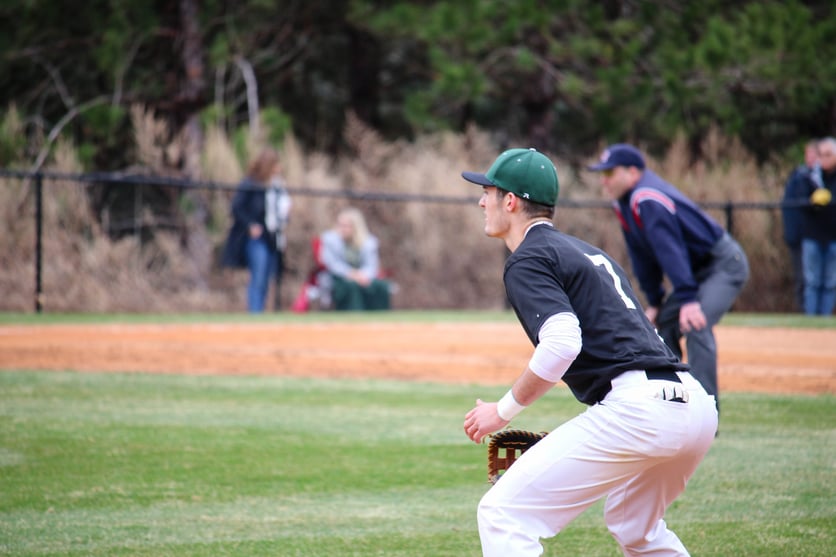 With an important game against Holderness canceled due to rain on Wednesday, the team travels to Brewster Academy to look to complete the season sweep over the Bobcats before a busy, four-game in six days stretch the following week. As the team prepares for this final stretch, it knows the challenges ahead and believe they are up for the task. Tremblay notes, "This group is made up of guys who are committed to the team, who are willing to play whatever position we ask them to play, and show up every day with the intention of improving themselves and their teammates. The leadership of our seniors not only sets the tone for our team, but also for the junior varsity squad as those younger guys improve and look to move up to the varsity team in coming years." Laviolette adds, "We've really come together as a group this season, and I think every one of us wants to raise a Lakes Region banner before the season is over."