Proctor's varsity field hockey team entered Wednesday's home game against ISL foe Groton School determined to bounce back from their recent 3-4 overtime loss to New Hampton School. After Groton took a quick two goal lead in the first half, the Hornets had a choice to fold or dig in and fight back. They chose the latter, and notched one goal before halftime to cut the deficit to 1-2. After a halftime pep talk, the young, but experienced, Hornets tallied three unanswered goals to secure the 4-2 come from behind win, improving to 2-1 on the season.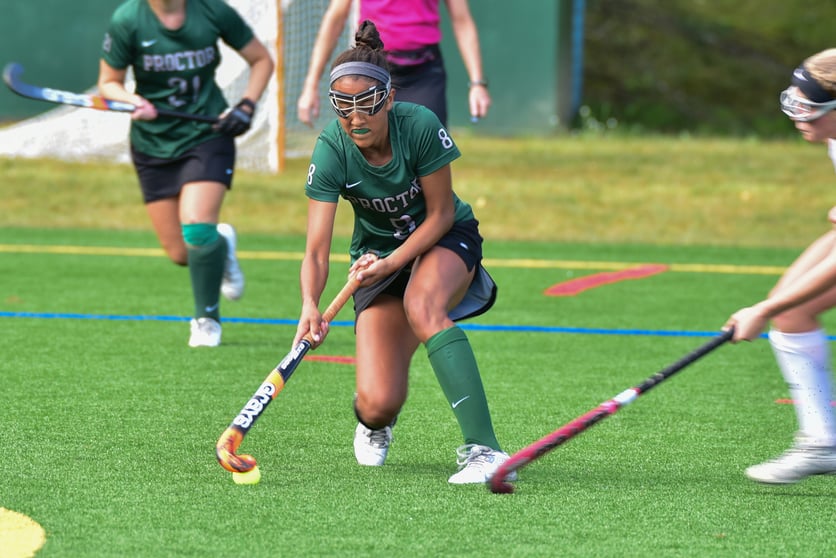 Photos courtesy of Rich Tilton Photography
This performance is representative of an admirable grittiness forged by coaches, captains, and players over the past four weeks. They understand their shared ambitions and the work they need to do to achieve their goals.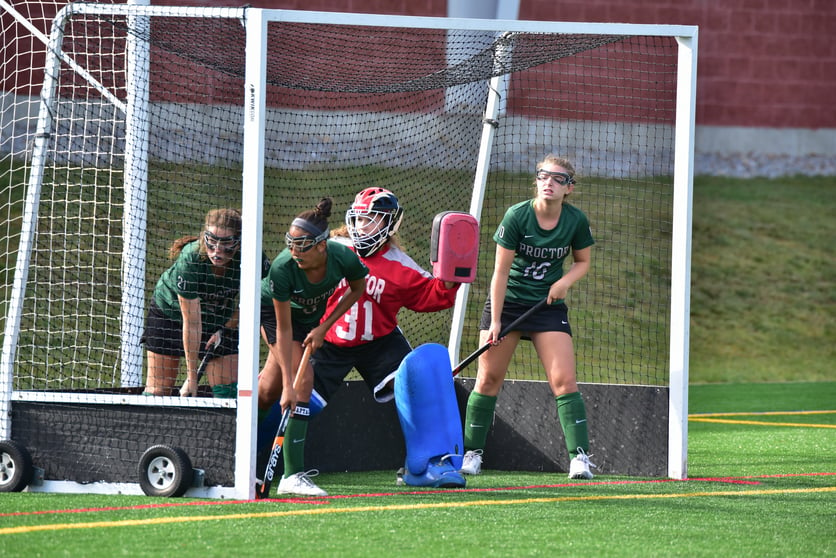 Senior Emily Saef knows this is her last field hockey season and she wants to leave her best effort on the field. "There is always a chip on my shoulder reminding me this is the last season I'll be playing field hockey here and I want this group to go all the way to the NEPSAC championships this year. Making it to the playoffs my sophomore year remains one of the best experiences I've had, and I really hope this team can experience the same thing this fall." Junior captain Kiara Vazquez echos Saef's desire to play late into November this year, "I am excited to watch our team grow over the coming weeks. We have so much potential, and I am excited to see where it will take us. Playing in November is definitely the ultimate goal." Even first year players like Pernilla Shaw '20 understand the team's ultimate goal, "Our goal from the first practice has been to play in the playoffs in November. Each day we work individually and together to take steps toward that goal."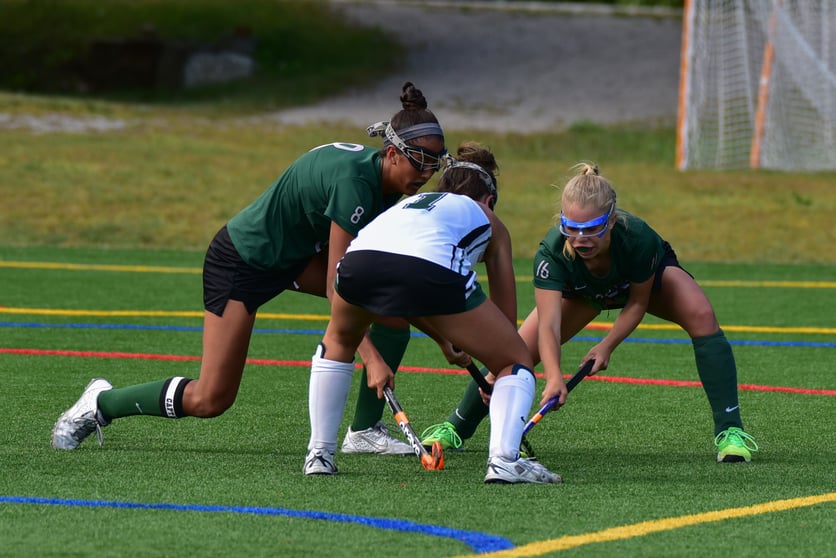 November is a long way from September, however, and the team understands making the playoffs does not just "happen". From the beginning of Sports Camp, the field hockey team has been working to develop the trust and chemistry that is required of making a playoff run. Whether it is through helping Proctor's kitchen crew move into the Dining Commons, gathering at assistant coach Jill Grotnes' house for a campfire and s'mores, or running to the top of the Proctor Ski Area as a team, there is always a focus on making sure each member of the team understands the important role she plays in the group's success. Saef notes, "Being a senior, I want to set the tone with my actions, as well as words. Younger players are always looking up to the upperclassmen, and I want to be a good role model for them. I want to mentor the younger players by guiding them through whatever they're dealing with, academically, socially, and athletically." Vazquez '18 adds, "I want to help create an atmosphere that is simultaneously fun and challenging on this team where everyone feels a part of the team, but knows it's ok to make mistakes as long as we learn from them."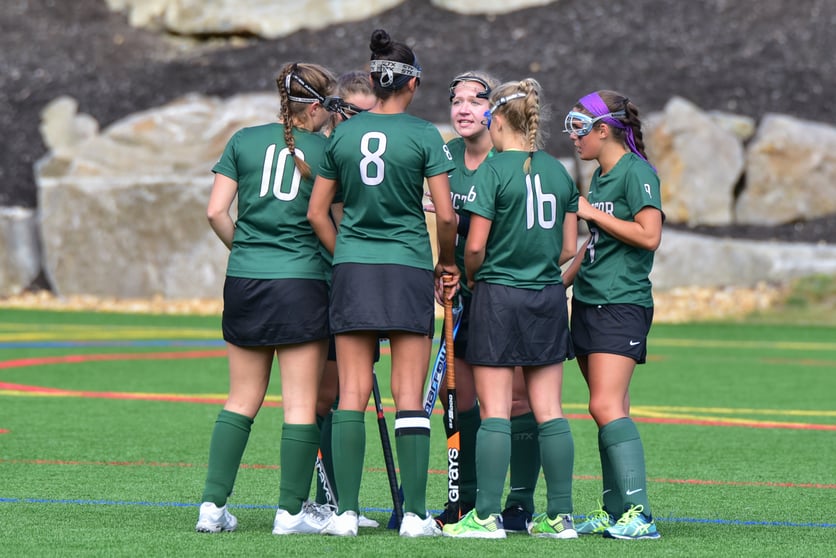 With just three games under their belts, the field hockey team has a big weekend ahead with an away tilt at Holderness School Friday afternoon before Hebron Academy at 4:15 pm on Saturday. The team is off to a great start and possesses the right attitude to accompany a talented roster. We can't wait to see what this team accomplishes both on and off the field this fall. Best of luck to the varsity field hockey team this season!