After ten weeks of practicing, training, working, and playing, the Fall Athletics season has come to an end for most of Proctor's teams. For the varsity girls soccer and varsity football teams, their season continues with an appearance in the NEPSAC Tournament.

NEPSAC Ken Hollingsworth Bowl | Proctor Academy hosting New Hampton School
After narrowly missing a New England Bowl Game last season with a 6-2 record, the Varsity Football team finished a remarkable season at 7-1 after Saturday's last second win over Hamden Hall School on the road, earning a bid to the Ken Hollingsworth New England Bowl Game for the second time in the last four years. The Hornets will host Lakes Region rival New Hampton School on Saturday, November 19 at 1:00 PM. The game will be livestreamed on the Proctor Broadcasting Network HERE.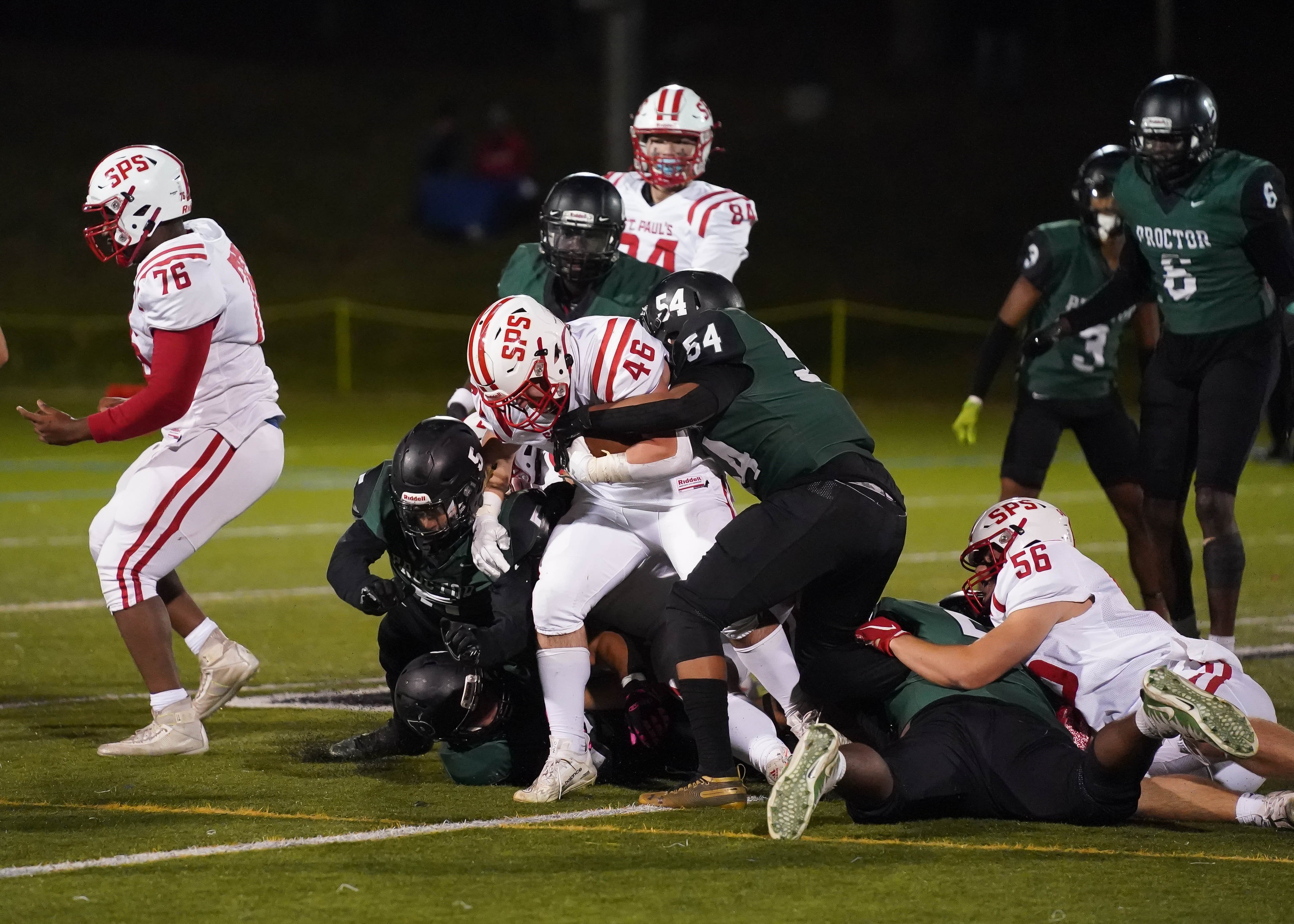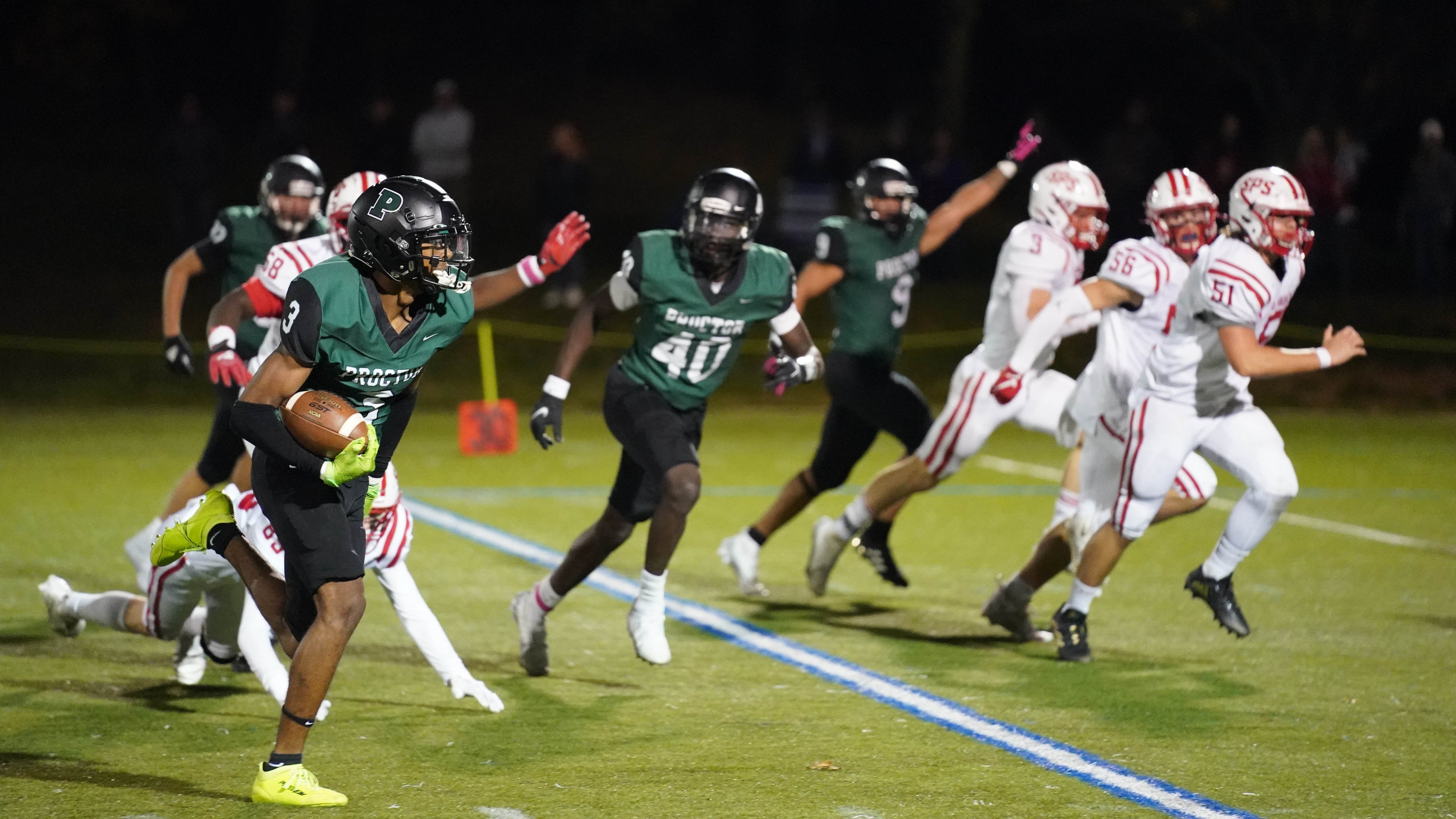 The team has gelled around veteran players and new talent, taking a team-first mindset into each and every game. After an early season 14-21 loss to Pingree School on the road with two key players injured, the Hornets have knocked off six straight opponents, blending a devastating run attack with a high powered special teams unit and lock-down defense that gave up an average of 8 points a game until their final shootout with Hamden Hall. The match-up with New Hampton will be the first this season and a rematch of last year's overtime thriller won by the Hornets. Head Coach Ben Rulli notes, "It is always exciting when you earn the right to compete in a NEPSAC Bowl Game, but to be matched up against a school just 30 minutes away that we have had a healthy rivalry with for decades, makes this year's bowl game even more special. Whoever you play this time of the year is very good, and New Hampton is no exception. They are excellent in all three phases of the game and well-coached."

Rulli adds, "We began our season in early September at pre-season camp. At our first team meeting, we shared the team photos of all the NEPSAC Bowl teams and Evergreen League Champions of the storied history of Proctor football, and we left the last slide blank. As coaches, we have continually challenged the team on how they want to be remembered and what their legacy will be. We have had a lot of success this season, and that is due to the leadership of the Class of 2023 and the work every player in the program does day in and day out. Whether it is a starter or a JV player, every member of the program arrives daily to make each other better and themselves. Working with this year's team has been a pleasure, and we are thrilled to represent the Proctor community in the Ken Hollingsworth Bowl on Saturday."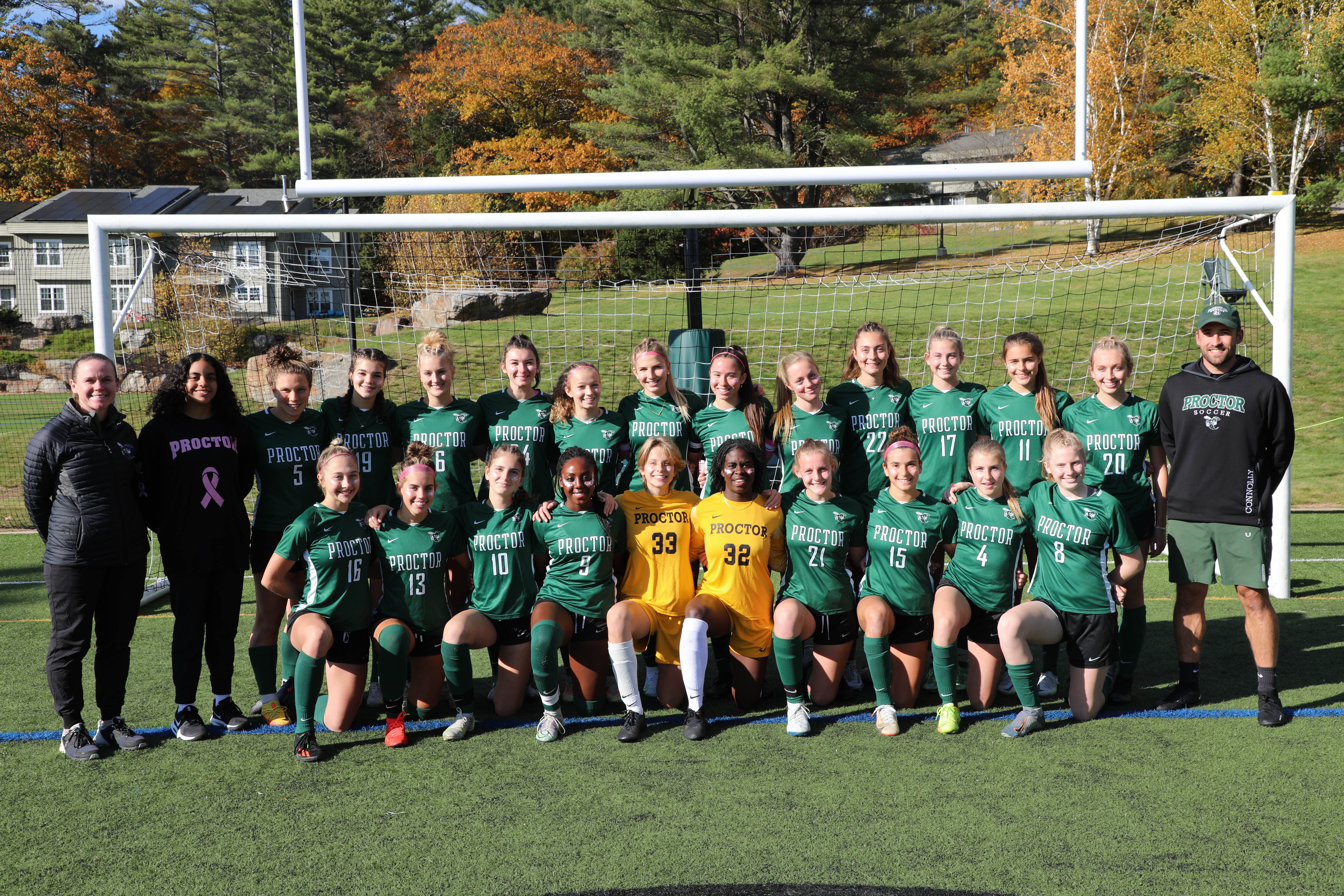 NEPSAC Class C Girls Soccer | #8 Proctor @ #1 Brewster Academy
Finishing the season with a 9-7-1 record, varsity soccer earned the #8 seed and will travel to face #1 seed and defending Class C champion, Brewster Academy on Wednesday at 2:15 pm. The teams met twice during the regular season with Brewster winning both matchups, 3-0 and 1-0. The most recent came just a week ago when the Hornets hung tough through 80 minutes, giving up a lone goal to the talented Bobcats. The varsity soccer tilt will be livestreamed by Brewster at THIS LINK.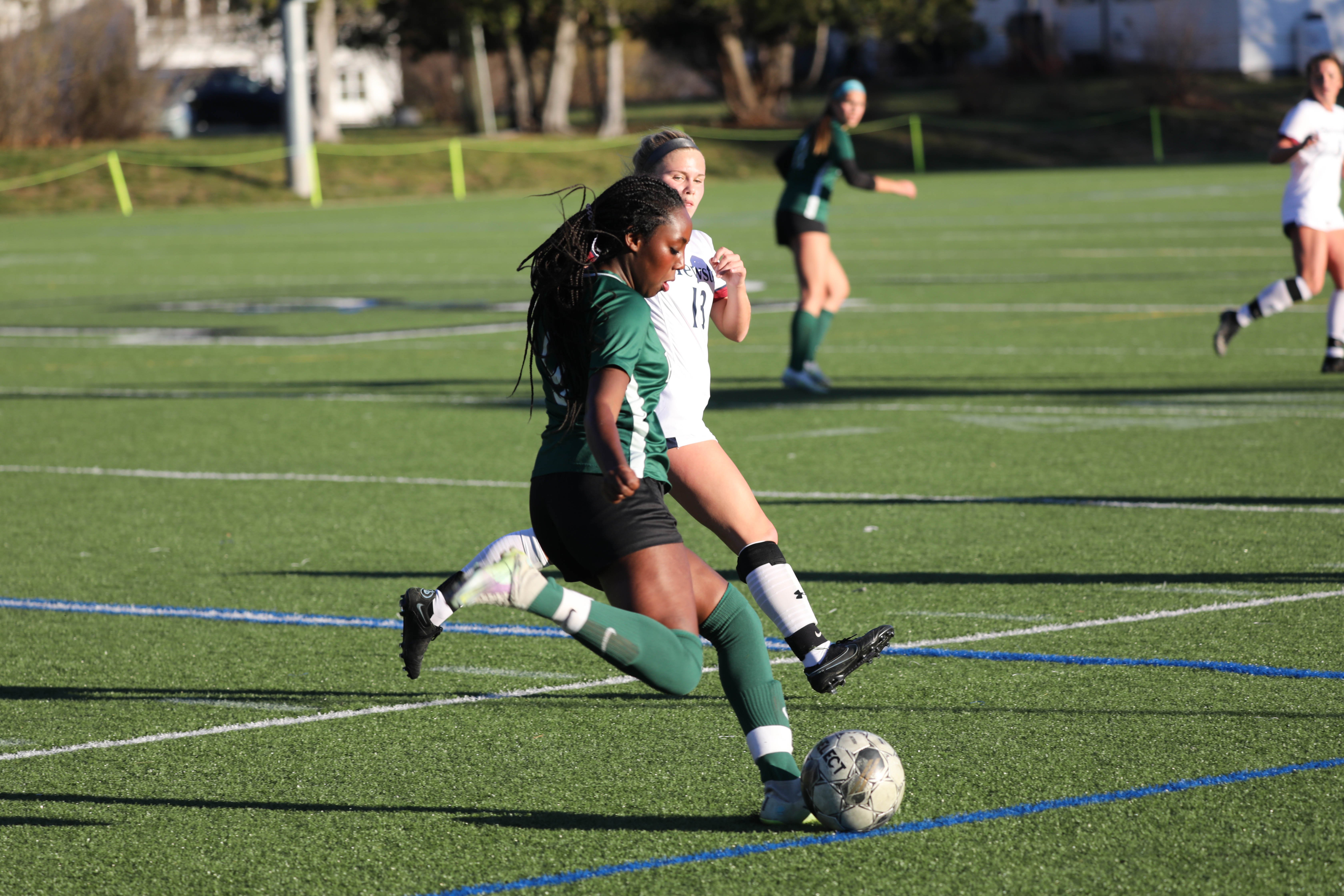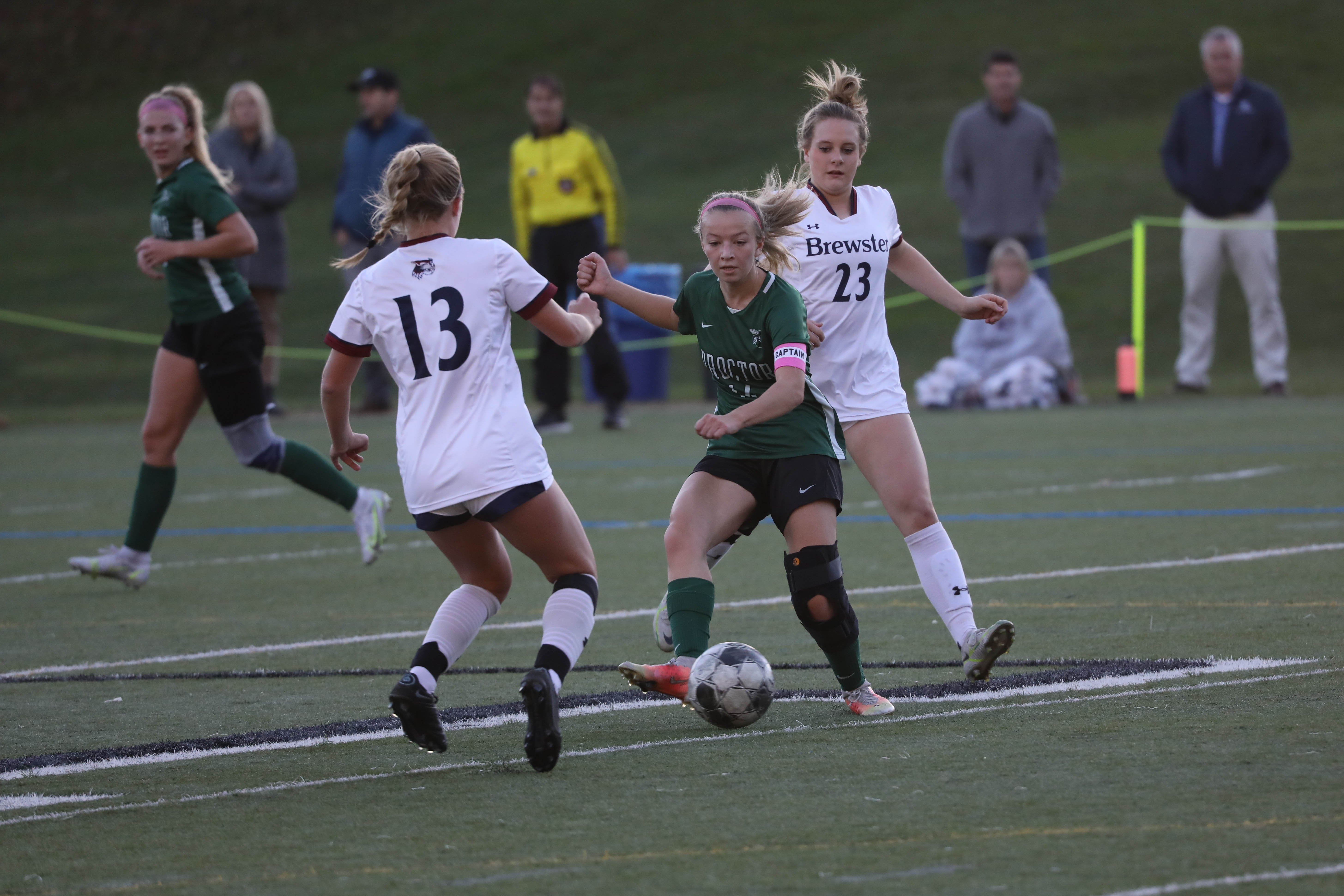 With eleven seniors on the team, Head Coach Kyle Connolly recognizes the challenge that lies ahead of his team, "Being recognized with a NEPSAC playoff berth is a great honor. The senior class, in particular, this year have put their hearts into this season and earning an opportunity to keep playing is huge for them and their teammates. To be guaranteed a few extra training sessions and a match with a talented Brewster team is why we work hard from preseason through the very end of the season. It is no secret that we are playing against a powerhouse in Brewster who are the Class C defending champions but that gives us all the more motivation. We played them very tight only a few days ago and we plan to give them everything we've got again on Wednesday."
Congratulations to both teams on this accomplishment and best of luck this week!