With NEPSAC playoffs still on the horizon for a number of our varsity athletic teams, and ski races continuing well into March break, we have not yet quite arrived at the official end of the winter athletic season. Despite this staggered end to the season, Thursday evenings team gatherings and Friday morning's assembly recognized individual award winners from winter sport teams. Congratulations to all of this season's award winners, and many thanks to all of the coaches, athletic department staff, and Proctor Ski Area crew for making this winter season a success!
Each season, coaches nominate two students (one male and one one female) for the Marvin Award. The Marvin Award is given to a student who is new to Proctor and has made a considerable impact on his or her team through leadership, ability, and a positive attitude. This year's Marvin Award Recipients are Shannon Roycroft '18 (Girls' Varsity Hockey) and Chris Golden '20 (USSA/FIS Skiing). Read what their coaches had to say about their impact on their respective programs below.
Shannon Roycroft '18 - Girls' Varsity Hockey
A hugely important addition to our team this year, Shannon has been a consistent contributor and difference-maker all season. She is an impact player in many ways: she's an extremely hardworking teammate, a tenacious playmaker, a feisty defenseman, and someone the team team can rely upon in all three zones of the ice. Some of the most important qualities Shannon has brought to our team include her passion and intensity, her positivity, her physicality, her fun loving nature, and her commitment to teammates. Shannon is someone to whom her peers look for motivation. She sets an appropriate tone, whether it is in practice or a game. Her composure and ability to be calm in the face of adversity make her a tremendous assets to the team. In these ways, Shannon has set high expectations and is a great example for those around her. We look forward to continuing to work with her throughout the rest of her time at Proctor, and are proud to call her a member of the varsity girls' hockey team!
Chris Golden '20 - USSA/FIS Skiing
Chris has garnered unprecedented success, both academically and athletically. He has earned dramatic and undeniable athletic results at the state, regional and national levels, while also earning Head's List academic honors. Chris is currently ranked 4th Nationally and 2nd Regionally for Americans in his age class. At the state and regional race levels, Chris has had 19 starts to date, resulting in 9 podium finishes: 4 gold, 3 silvers and 2 bronze. Proctor has never seen a first year U16 Proctor ski racer with such Regional and National success. Most importantly, his example of unwavering commitment and consistency is inspirational to teammates and coaches alike.
---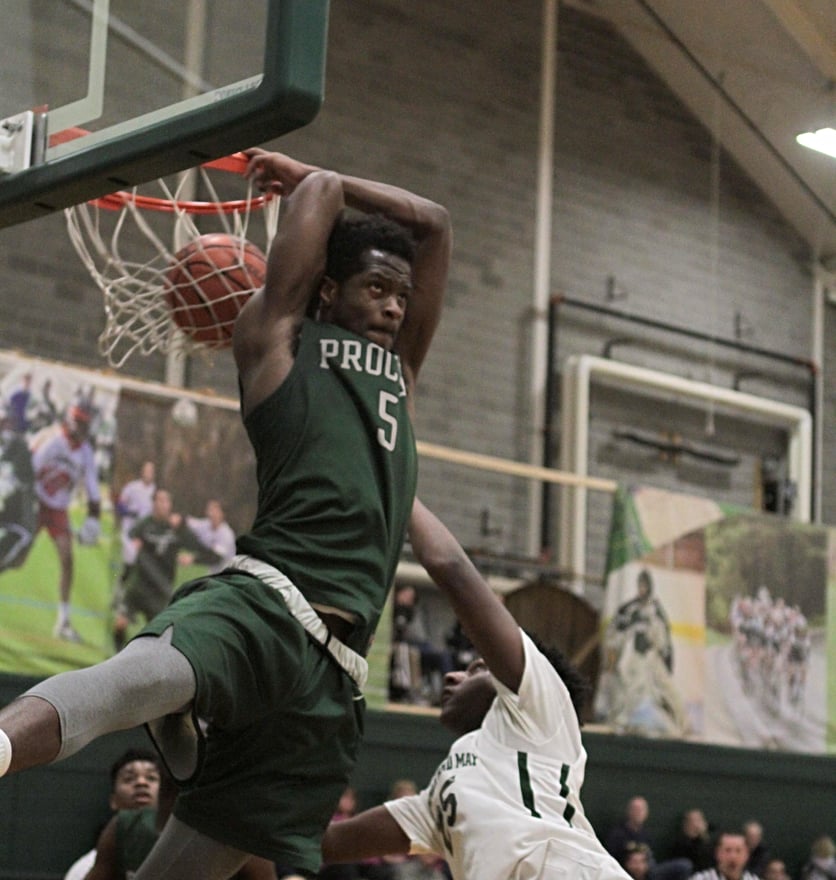 Photo Credit Brendaen Makechnie '92
The following individuals were recognized by their teams on Thursday evening for their contributions to Proctor athletics:
Boys' Varsity Basketball
Most Outstanding Player – Caleb Green '17
Coaches' Award – Tshiefu Ngalakulondi '17
Boys' JV Basketball
Most Valuable Player – DJ Rankins '19
Matt Bonner Lifetime Achievement Award – Jared Abner '17
Photo Credit Rich Tilton Photography
Girls' Varsity Basketball
*No individual awards given.
Girls' JV Basketball
Most Valuable Player – Hannah French '19
Coaches' Award – Katelyn Sullivan '20
Photo Credit Rich Tilton Photography
Boys' Varsity Hockey
7th Player Award – Michael Hughes '19
Most Improved Player – Nate Reilly '17
Wright Hockey Award – Matt Slick '17
Boys' JV Hockey
Coaches' Award – Matt Murakami '18
Most Valuable Player – Luke Weber '18
Photo Credit Rich Tilton Photography
Girls' Varsity Hockey
Coaches' Award – Addy Shannon '17
Hat Trick Award – Haley Parker '17
Wright Hockey Award – Bridget Fagan '17
Girls' JV Hockey
JV Hockey Award - Chloe Methven '18 & Emily Saef '17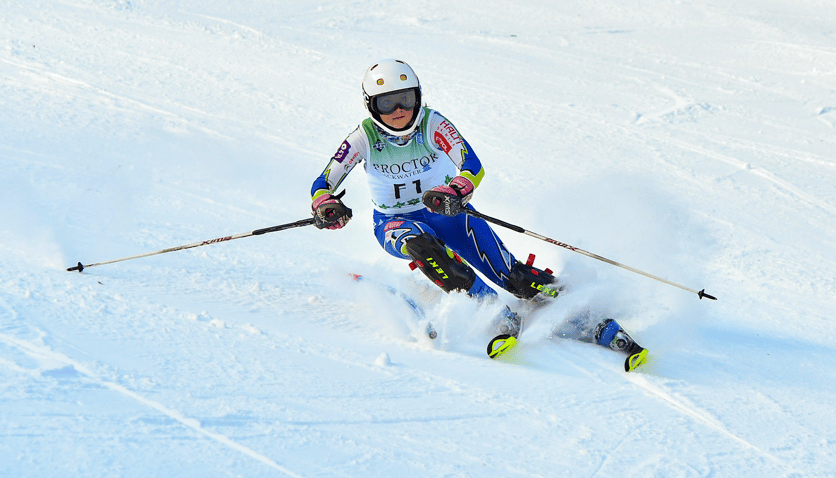 Photo Credit: Rich Tilton Photography
Eastern Skiing
Watson Coaches' Award – Makena Gorman '17
Coaches' Award – Sam Marshall '17
Alpine Skiing
Coaches' Award – Simon Carruthers '17
Most Valuable Racer – Alessandro Mini '18
Most Valuable Racer – Eliza Orne '17
Most Improved Skier – Katie Kamio '18
Photo credit: Erik Cole-Johnson P'20
Nordic Skiing
Coaches' Award – Daniel Gunther '19, Jaime Migoya '19
Freeskiing
Most Improved - Oren Buchler '17
MVP - Will Kingston '19
Snowboarding
MVP - Gray MacDonald '17
Most Improved - Joey Briggs '19