The measure of 'success' in athletics varies by individual athlete, and to many degrees each of our students are successful when they work alongside teammates and coaches to improve individual skill and collective teamwork. The end of each athletic season affords an opportunity to recognize specific athletes whose mindset, performance, and commitment to their team go above and beyond.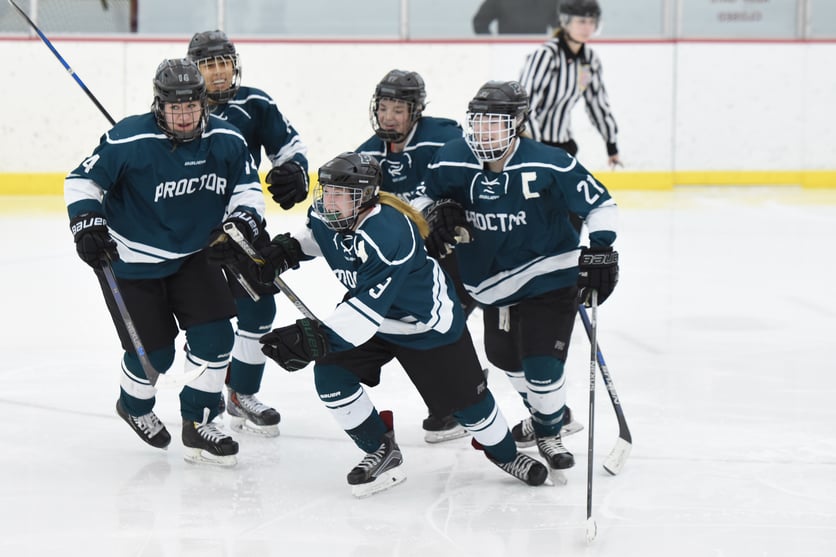 Each season, the athletic department recognizes one male and one female student new to Proctor with the Marvin Award for their leadership, sportsmanship, and ability. This winter's Marvin Award winners are Bridget Fagan '17 and Jack Scannell '16 of the girls' and boys' hockey teams. Their coaches share reflections on their impact to their respective teams this winter.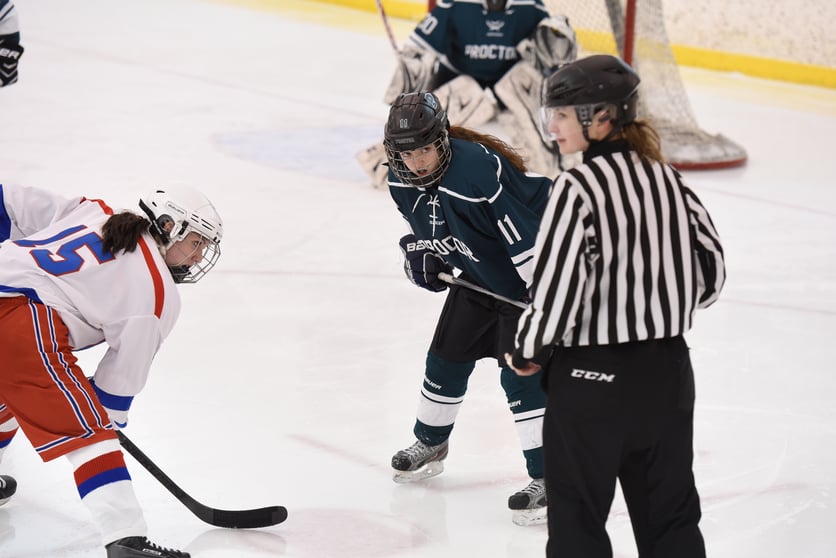 BRIDGET FAGAN '17 – GIRLS' HOCKEY
Bridget has been an outstanding addition to our team this season. She logs hours and hours of time stick-handling, in the weight room, and studying the game. Her passion and excitement never waiver. She goes to battle each and every practice and game, and is someone upon whom teammates rely heavily in all three zones of the ice. Particularly in the face-off circle. She is on the ice for nearly 50% of each game, which, in hockey, is a lot of time. It didn't take long for Bridget to make an impact on Proctor girls' hockey, and in her quiet and consistent way, she has set an excellent example of the type of leadership, sportsmanship, and work ethic we hope to foster in our athletes at Proctor. Her intensity, love of the game, and leadership qualities have pushed us to become a better team over the course of the season. Congratulations, Bridget!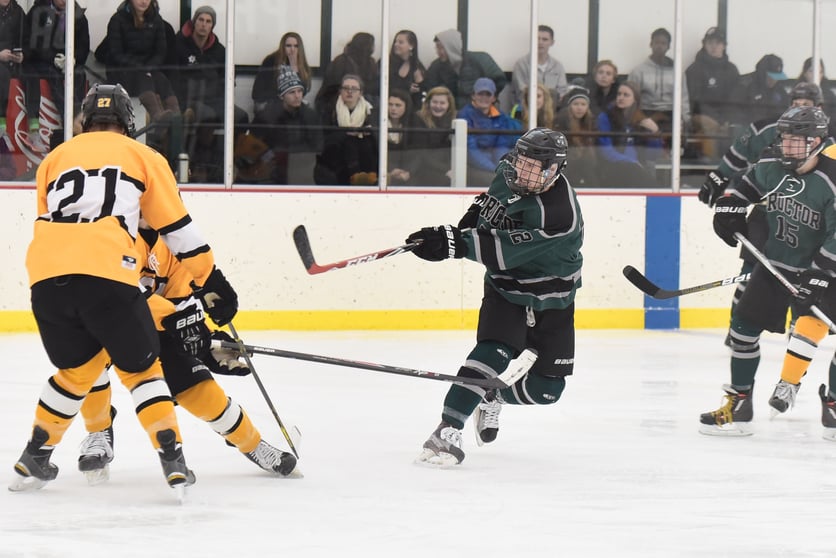 JACK SCANNELL '16 – BOYS' HOCKEY
J
Jack is a big part of the varsity boys' hockey success story this year. Although a few other players have received more press, Jack has done all of the little things needed for the team to have a successful season. He brings an unparalleled work ethic to the rink each day, driven to improve and be the best teammate he can be, regardless of the situation. Jack leads by example, not just the "rah rah" guy in the locker room, but in every practice repetition or game shift. He plays with energy and enthusiasm, and he has a genuine love for the game, which is contagious. In hockey, only five players can skate at one time, leaving fifteen to sit and watch and wait for their turn. Ice time is not always fair or equal and it can be very challenging to have to watch, especially when the game is on the line. Jack has been a solid contributor to our attack, and he's our top face off man and penalty killer - all of the things that help teams win games but don't get play on YouTube. Jack does what's needed, when the team needs it, game in and game out. We are lucky to have him this year and wish him the best of luck with the next four years at Stonehill. Congrats, Jack!
---
Congratulations to all of this winter's athletic award recipients listed below: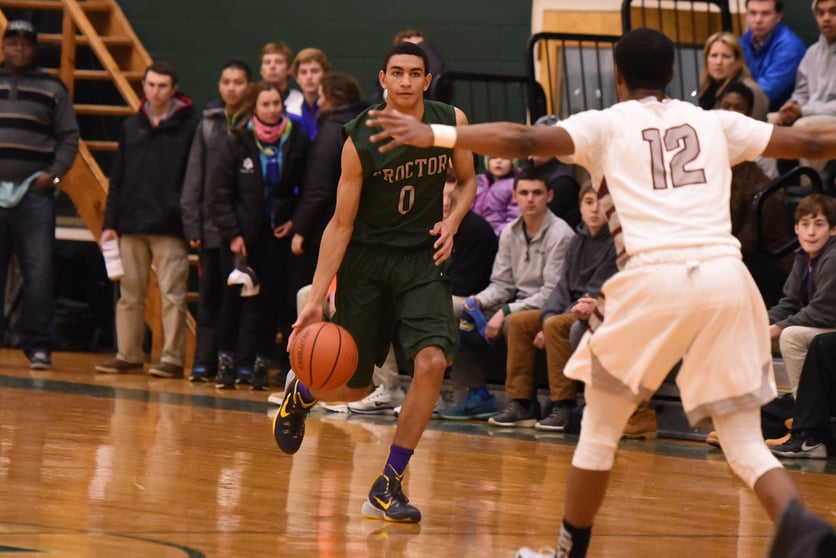 BOYS' VARSITY BASKETBALL:
Most Outstanding Player – Geo Baker-Occeus
Coaches' Award – Caleb Green
BOYS' JV BASKETBALL:
Most Valuable Player – DJ Rankins
Most Improved Player – Dylan Oakes
GIRLS' VARSITY BASKETBALL:
Most Improved Player – Katelyn Barton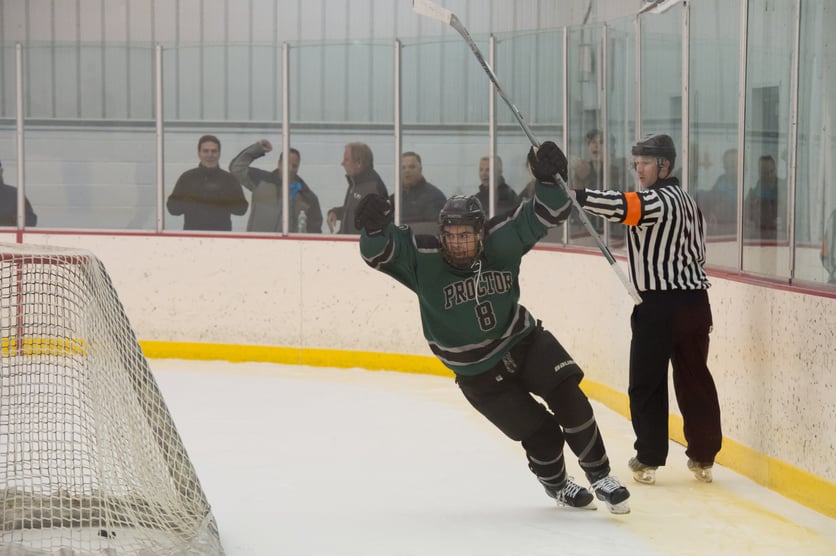 BOYS' VARSITY HOCKEY:
Coaches' Award – Connor Simpson
Most Valuable Player – Jake Pappalardo
Wright Hockey Award – Jack Hall
BOYS' JV HOCKEY:
Coaches' Award – Logan Marcus
Most Valuable Player – Noah Sweet
GIRLS' VARSITY HOCKEY:
MVP - Taylor Methven
Unsung Hero – Sofia Weber
Wright Hockey Award – Maggie Royal
GIRLS' JV HOCKEY:
Team Player Award – Chloe Methven, Emily Saef
EASTERN SKIING
Watson Coaches' Award – Jack Lynch
ALPINE SKIING
Coaches' Award – Linnea Saunders
Most Valuable Skier – Maddie Lidbeck
Most Improved Skier – Huaijin Zhang
Lifetime Achievement Award – Kyle Heller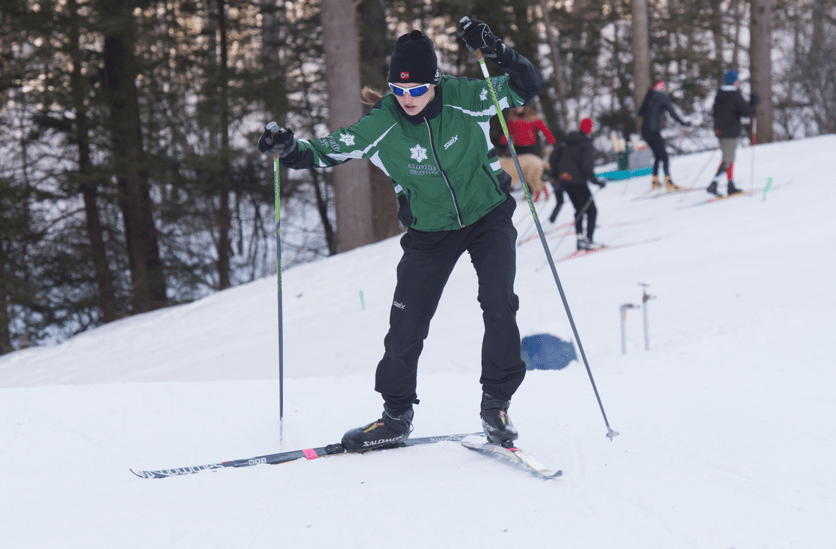 NORDIC SKIING
Most Valuable Skier – Katie Ball, Nathaniel Perkins
Coaches' Award – Dani Xu, Matt Bent
FREESKIING
Most Improved Skier – Sam Crocker
Most Valuable Skier – Cole Bickford
SNOWBOARDING COMP
Most Valuable Teammate – Gray MacDonald
Most Improved Rider – Eric Nemirovsky