While the winter athletic season is not officially over (hockey and basketball teams await NEPSAC playoff bids, Nordic skiers compete at the NEPSAC Championship at the Proctor Ski Area Saturday, and USSA/FIS skiers continue to race until late March), we celebrated the collective work of coaches, students, and the athletic department during Friday's assembly. Hosting and traveling to over 300 different games/races/competitions, running daily practices, coordinating buses for fifteen different teams, and sharing scores and highlights from various programs requires considerable effort by Proctor's athletic department and coaching staff.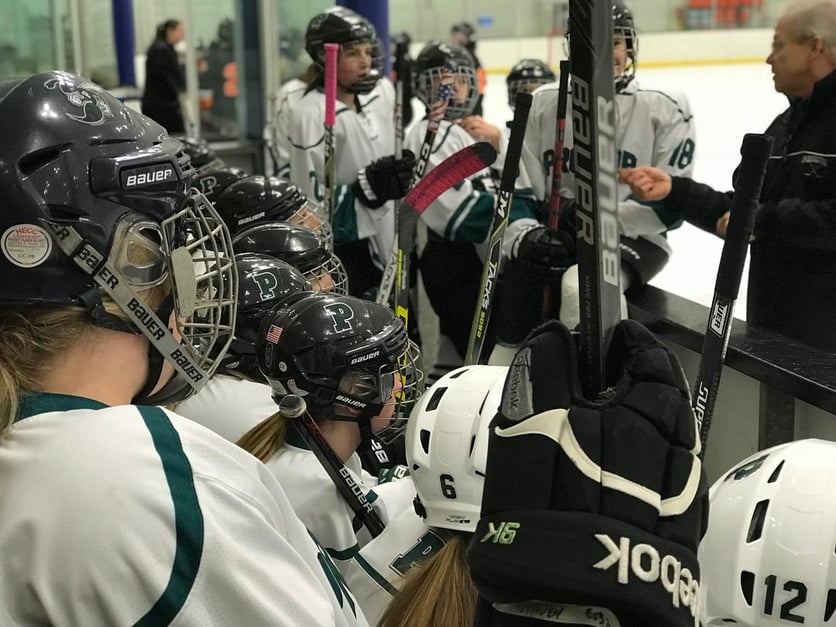 Photo Credit: Jill Jones Grotnes
So why do we allocate so much time, energy, and resource into our afternoon program? Why do we care about success on the hill, court, or ice? Girls' JV Ice Hockey coach and former athletic director, Karl Methven, wrote a game writeup following a victory this season that spoke directly to the "why" of athletics at Proctor.
We don't play to beat someone else. We don't have opponents. We have guests or hosts collaborating with us to play. And we play to play. For us happy amateurs, there's so much more to the game than the scoreboard. I've been saving this next quote from Tom O'Neil to cap off the season but we can make good use of it now. "And thus in our play, through our games, and from our teams, we seek much: Earning a place, joining in with others and to others, both lending and gaining strength, accepting mutual obligations, being at once whole and a part of something else beyond ourselves. We seek to connect with others in a shared enterprise whose values and relationships direct its work and purpose. We seek competence, confidence, fun and friendship. We seek courage. We seek wisdom. We seek to merge the resources of our minds and bodies, to discover and display our highest hopes and best efforts. We seek both freedom and affiliation. In continuing to play, in returning to our games, we seek, finally, a form of fulfillment and completion that transcends both the ending of the game and the closing of the day."
Below we share the achievements of this winter's Marvin Award winners, given each term to a first year male and female Proctor student whose ability, leadership, and impact on his or her program made a significant impact on their team. Individual team award recipients are also listed below. Our goal, as is consistent with Karl's game summary above, is to recognize those students who embody all that is Proctor athletics - not just winning as determined by the scoreboard, but by the greater goal to connect, compete, and share in the joys of sport with others. Congratulations to everyone on a fantastic winter season!
Photo Credit: Mary Gettens '19 / Dan Egan
Mackenzie Mallet '18 - Girls' Ice Hockey
Mackenzie joined the varsity girls' hockey team this winter and brought along passion for hockey and dedication to teammates. She immediately distinguished herself as a leader amongst an established and impressive group of seniors. Her work ethic is laudable. Her skill level is remarkable. Her intense love for the game is evident in her approach to practices and games. Her presence and reliability on the ice is only matched by her character and leadership off the ice. She has been an integral part of our team, and her seamless transition as a post graduate has been impressive. She epitomizes leadership, sportsmanship and ability.
Ryan Estella '20 - Freeskiing
It is no secret that Ryan loves free skiing. He loves jumps, rails, glades and especially moguls. Although he may enjoy moguls the most, Ryan works diligently to master all aspects of free skiing and and relishes opportunities to support teammates in their efforts to improve. He provides a consistently positive voice in the park. When sidelined by injury or illness, Ryan finds ways to contribute to team goals. For example, he will often pick up a video camera so teammates have footage for film review. His determination to improve carries him through inhospitable weather conditions -- snow, sleet, ice or wind, Ryan delivers. Although the only mogul skier on the team, Ryan does not allow himself to feel isolated. Rather, he has actively worked to interest teammates in the joy of "skiing bumps" and eagerly speaks to prospective Proctor skiers in an effort to grow our mogul participation numbers. He is a natural leader who brings an elevated commitment to hard work and an unyielding positive attitude to the team.
Individual team award winners are listed below. Congratulations to all of our athletes and coaches for a tremendous season!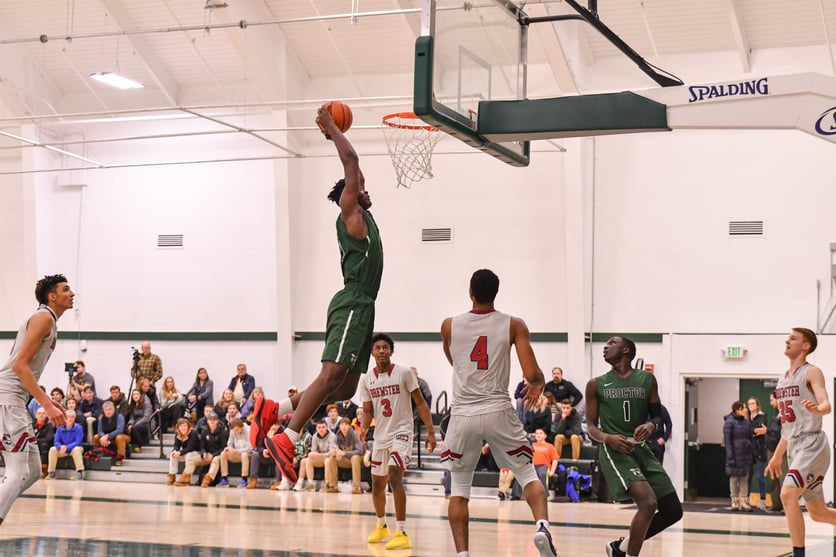 Photo Credit: Rich Tilton Photography
Boys' Varsity Basketball
Most Outstanding Player – Ian Krishnan '18
Coaches' Award – Jonathan Aku '20
Boys' JV Basketball
Coaches' Award – Nick Hubbard '18 & Ian Oleksiak '18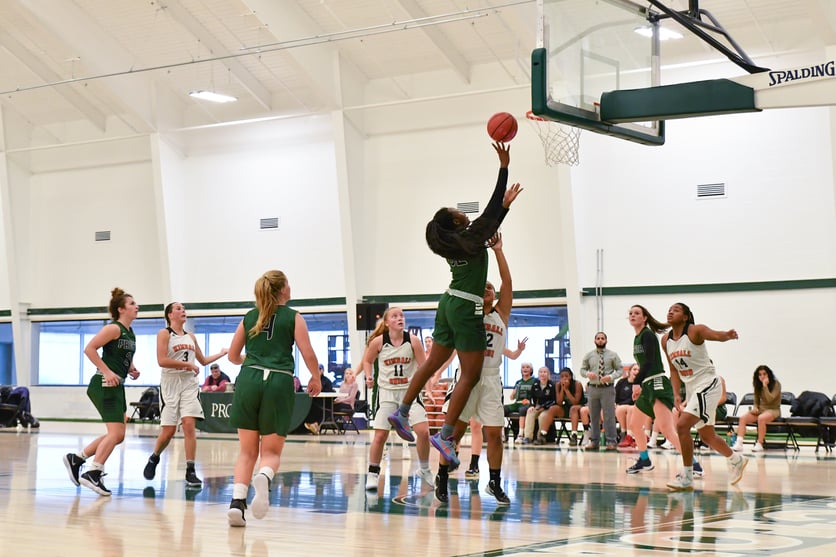 Photo Credit: Rich Tilton Photography
Girls' Varsity Basketball
Most Valuable Player – Angie Ngalakulondi '19
Coaches' Award – Sage Fletcher '18
Girls' JV Basketball
Most Valuable Player – Anya Jewell '20
Most Improved Player – Ellina Zhou '21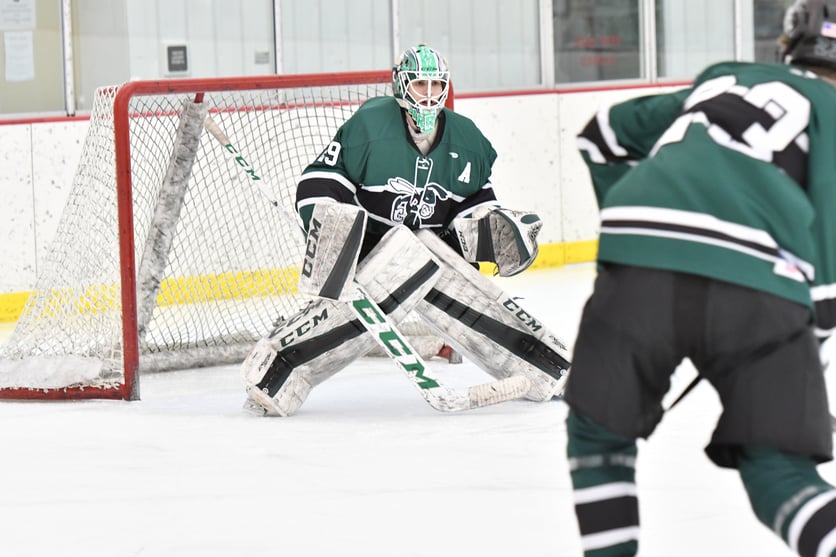 Photo Credit: Rich Tilton Photography
Boys' Varsity Hockey
Leadership Award – Devin Barresi '18
Coaches' Award – Cole Joslin '18
Wright Hockey Award – Kevin Craig '19
Boys' JV Hockey
Coaches' Award – John Gower '21
Most Valuable Player – Johnny McGeough '20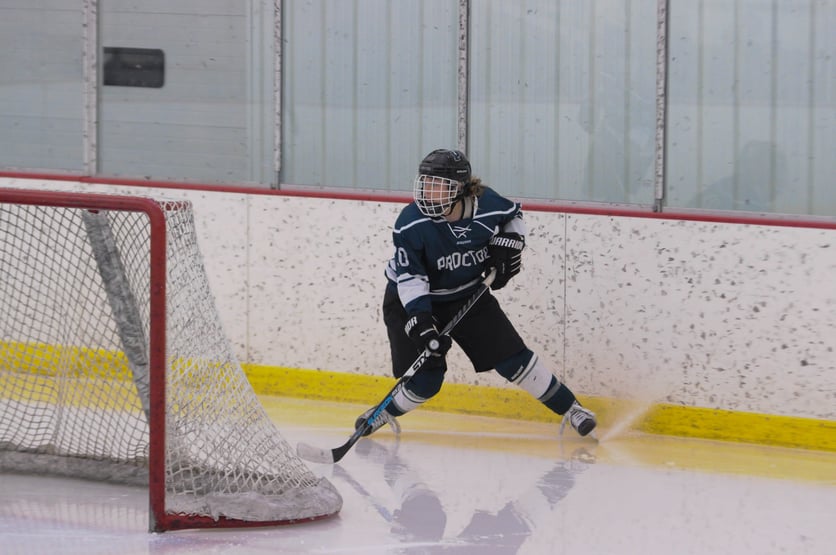 Photo Credit: Mary Gettens '19
Girls' Varsity Hockey
Most Valuable Player – Marina Mirabella '19, Kiara Vazquez '18
Wright Hockey Award – Shannon Roycroft '18
Nordic Skiing
Coaches' Award – Stella Coulter-Duling '21, Ryan Methven '19
Freeskiing
Most Improved Skier – Zack Gearhart-Robboy '21
Unsung Hero – Will Kingston '19
Alpine Skiing
Coaches' Award – Carmen Gonzalez Aranguren '18, Jonathan Ryder-Clark '21
Most Valuable Skier– Charlie Krupka '19, Sophie Lyras '21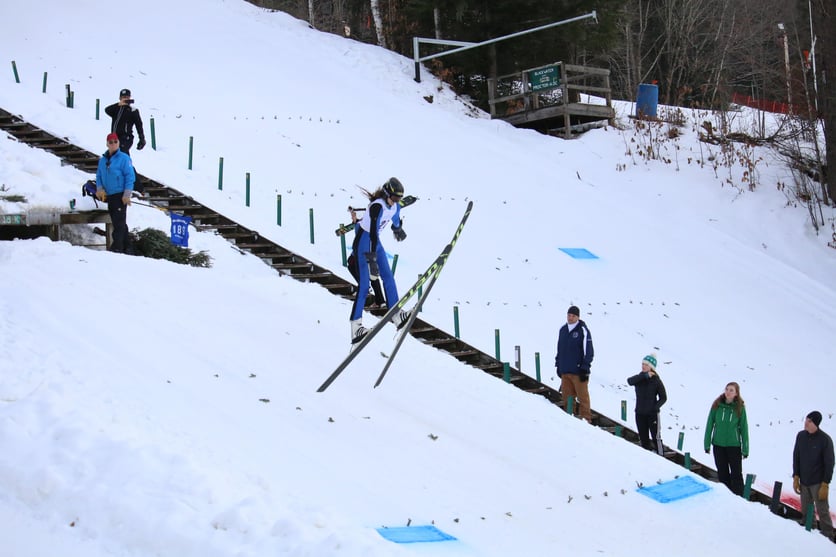 Ski Jumping
Most Valuable Skier – Ezra Taylor '21
Coaches' Award – Peter Koumrian '20
Snowboarding
MVP Award – Joey Briggs '19
Most Improved – Dylan Oakes '18