As spring sports get underway on campus, we reflect on the winter athletic season and the tireless efforts of coaches, athletic trainers, athletic staff, ski area crew, hockey rink staff, and students, the winter athletic season requires a remarkable amount of energy and commitment. We define success by many measures at Proctor, and while the scoreboard was not always in our favor, keeping our eyes set on the lessons taught and relationships developed through sport reminds us why we commit the time, energy, and resources to our athletic programs. Thank you to everyone that made the winter season happen, and to the staff at the Proctor Broadcasting Network for working tirelessly to provide livestreams of all home athletic contests!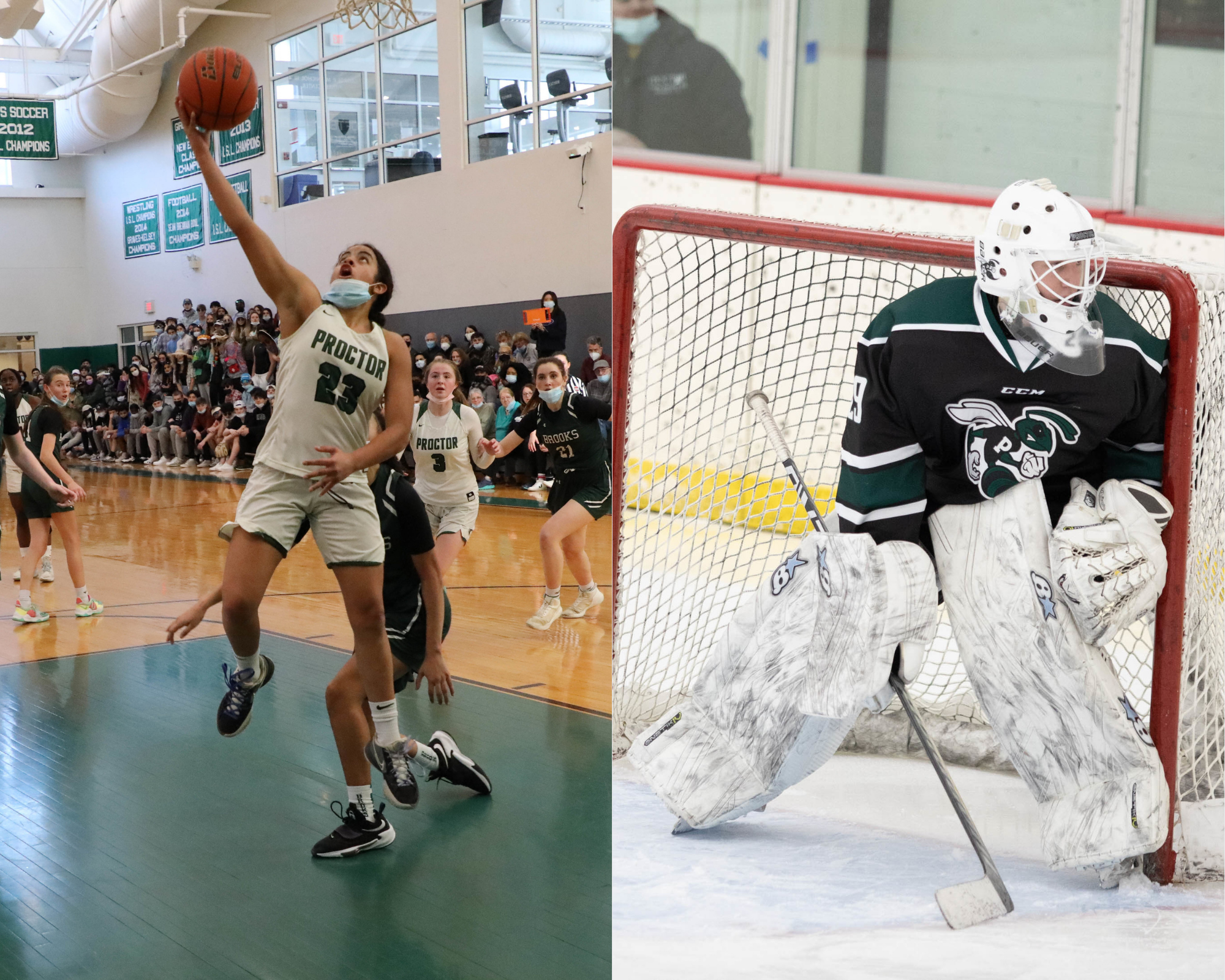 Marvin Awards:
The Marvin Award is given each season to two students who are new to Proctor for their leadership, sportsmanship, and ability. This fall's Marvin Award recipients are Paloma Garcia '23 and Caden Pasqualone '24. Below are words shared by their coaches.
Paloma Garcia '23 (Girls Basketball)
There are many forms of leadership. Paloma Garcia is a multi-faceted leader. Her example of complete mental, emotional and physical commitment is inspirational. By virtue of her presence, Paloma elevates the level of her teammate's intensity, commitment, and performance. She's not a consistently vocal leader; however, she effectively chooses important moments to share comments, advice, and, at times, constructive criticism. Paloma celebrates her teammate's successes by showering them with praise while flashing her winning smile. She is willing to offer criticism when appropriate -- and always with a suggestion for improvement.
If you have seen Paloma on the court this winter, you know she possesses the mentality of a warrior. She is a fierce, yet fair competitor. You know that she is a skilled athlete who has averaged 15 points, 3 assists, 6 rebounds, and 5 steals per game. If you have not seen Paloma on the basketball court, you have, undoubtedly, seen her around campus sharing a laugh, a smile, or a hug with one of her many friends. If you attend class with Paloma, you know she works as hard in the classroom as she does on the basketball court. She is a committed athlete, friend, student, and community member.
Caden Pasqualone '24 (Boys Hockey)
Caden Pasqualone has been a huge addition to the Hornets this winter. His talent and skill are obvious, but being a goalie and having to share the position tests a player's level of sportsmanship and unselfishness, and Caden passes with flying colors! His work ethic and commitment to being his best every day serves as an example to his teammates on what it takes to be your best. Caden's ability on the ice is demonstrated every time he gets between the pipes. He is certainly a guy who players depend on to make that big save at a critical time, and this season he did not disappoint. Off the ice Caden is also an honor roll student and was a valuable member of the crew team this past fall. The future is very bright for young Caden!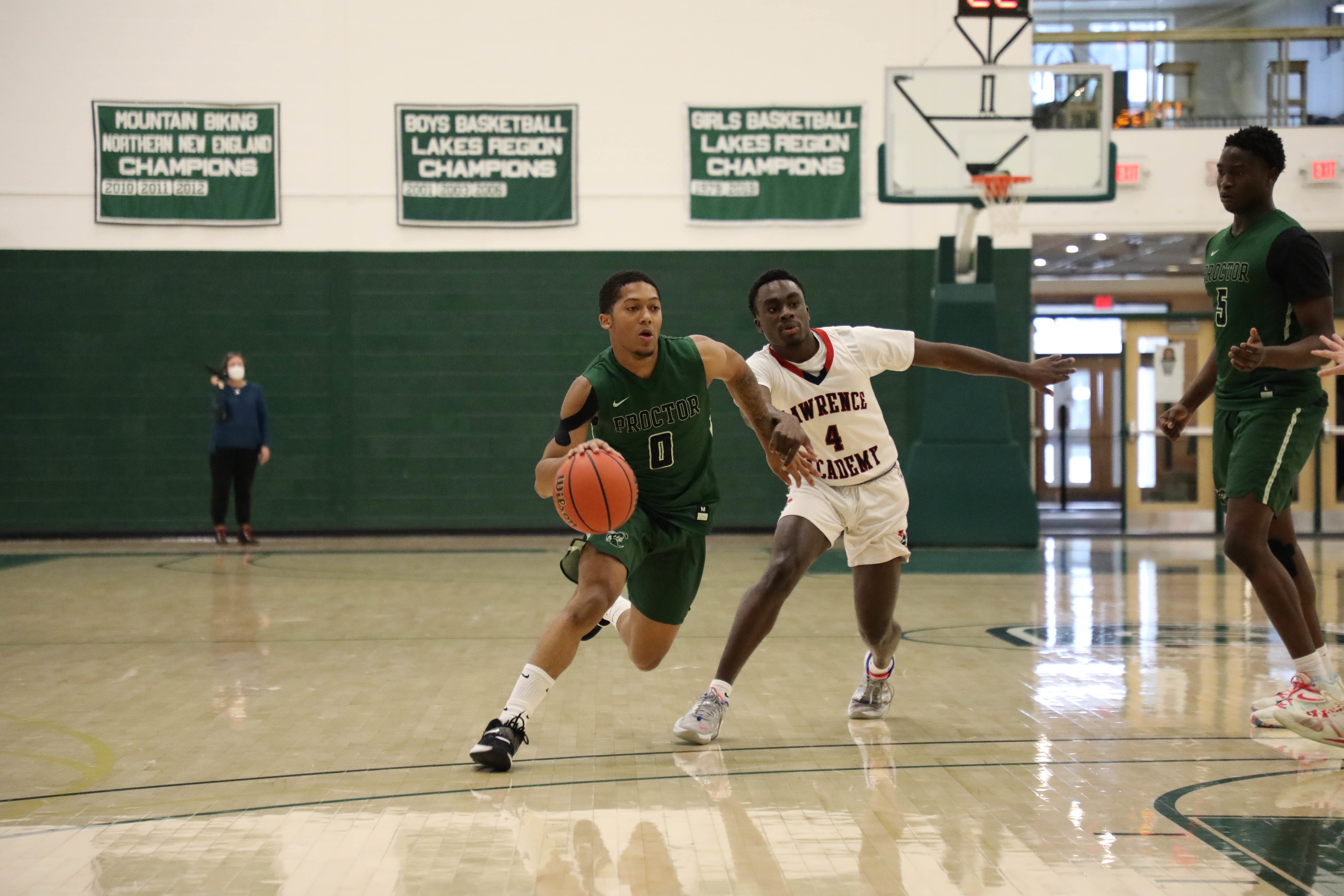 Boys Varsity Basketball
Most Valuable Player – Amari Howell '22 & Tate Matte '22
All-NEPSAC Class AA - Amari Howell '22 and Tate Matte '22 (Honorable Mention)
Lakes Region All-Star - Amari Howell '22
Boys JV Basketball
Coaches' Award – Ben Kelly '25
Most Valuable Player - Yamni White Hat '24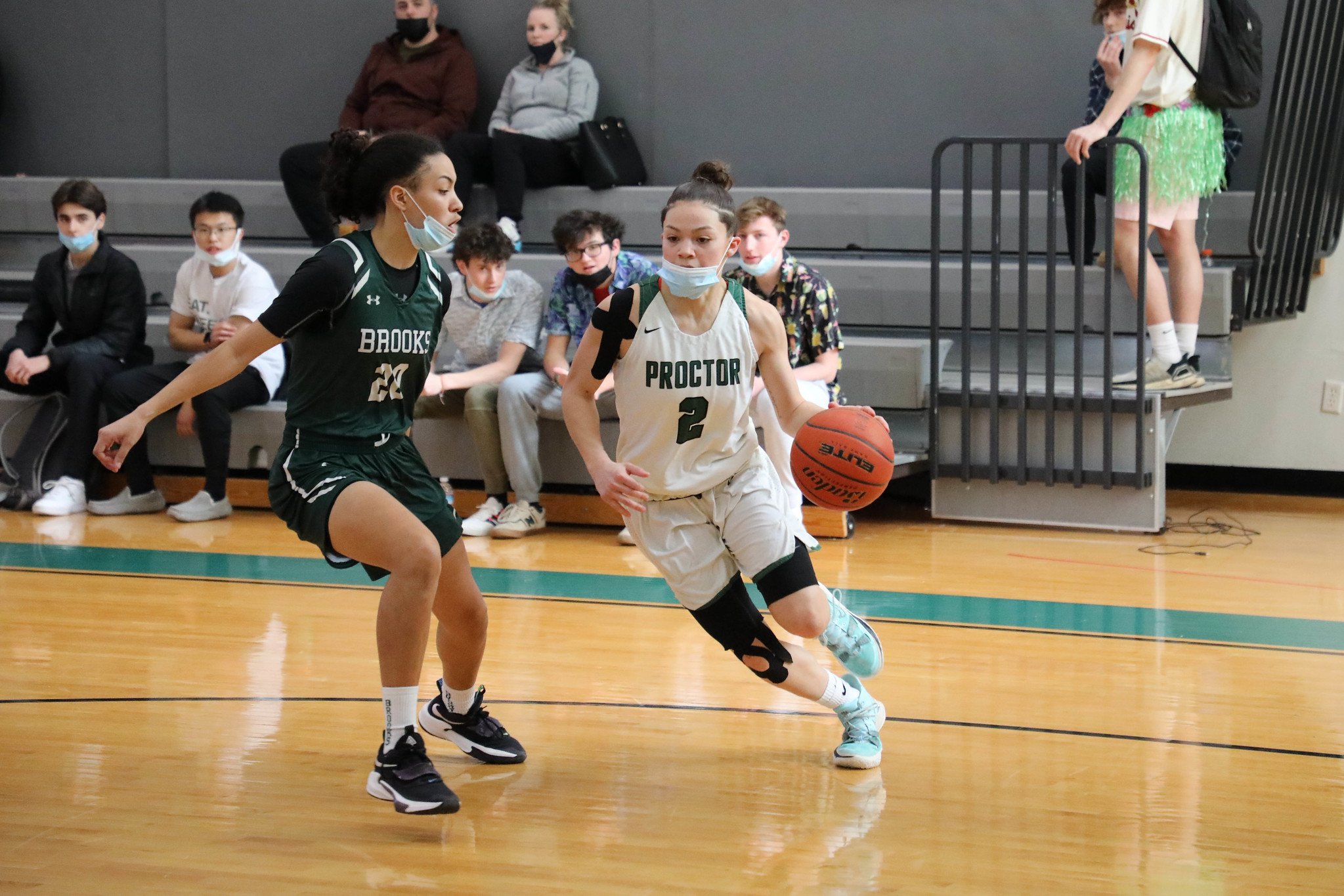 Girls Varsity Basketball
Coaches' Award – Sophia Fontaine '22 & Victoria Morales '22
All-NEPSAC Class B - Victoria Morales '22 and Sophia Fontaine '22 (Honorable Mention)
Lakes Region All-Stars - Sophia Fontaine '22 & Victoria Morales '22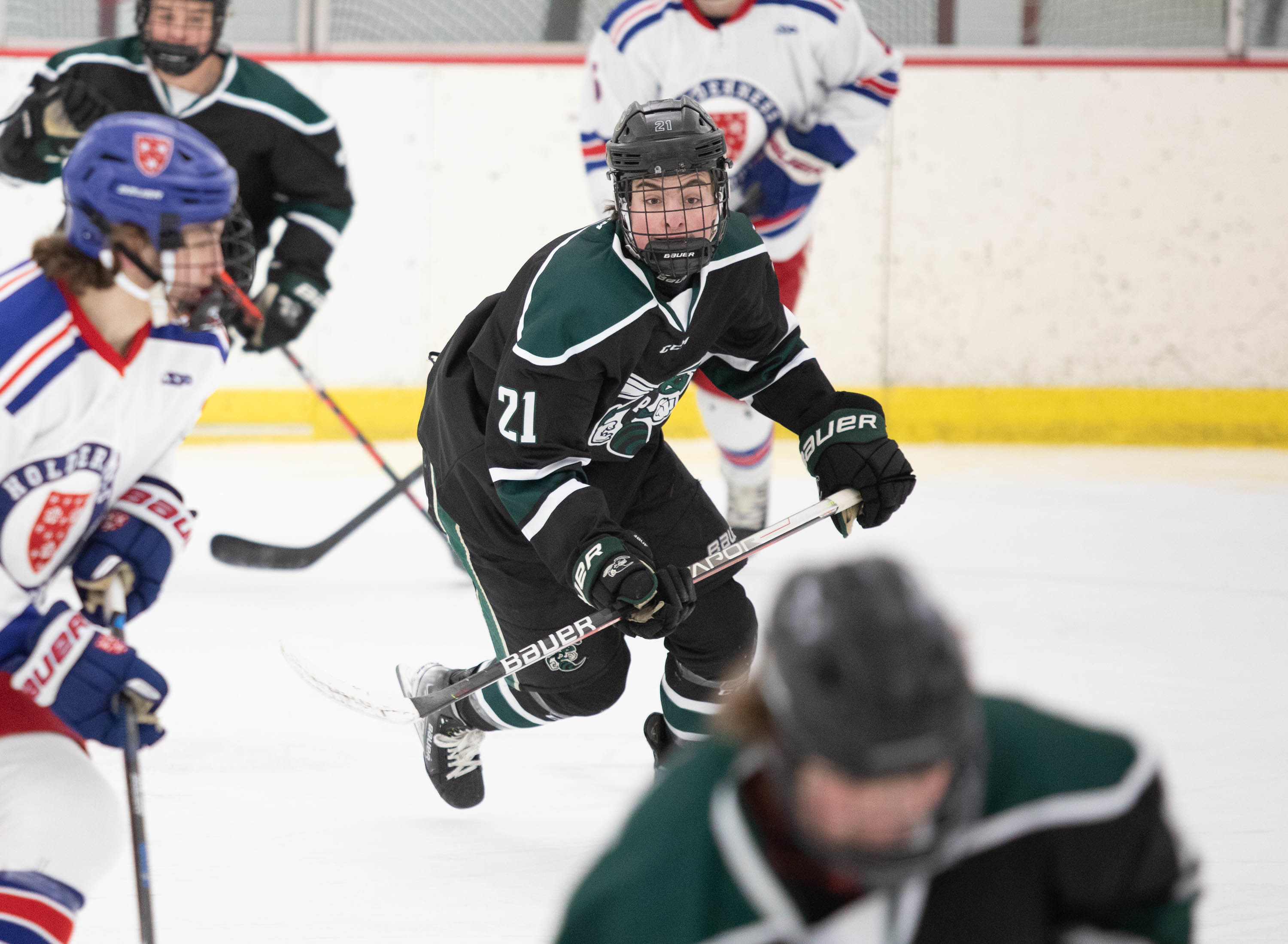 Boys Varsity Hockey
Senior Leadership Award - Donald McCarthy '22
Wright Hockey Award – Jack Robinson '22
Lakes Region All-Stars - Jack Robinson '22 and Donald McCarthy '22
Boys JV Hockey
Coaches' Award – Charlie Maynard '24
Most Valuable Player – Simon Potter '23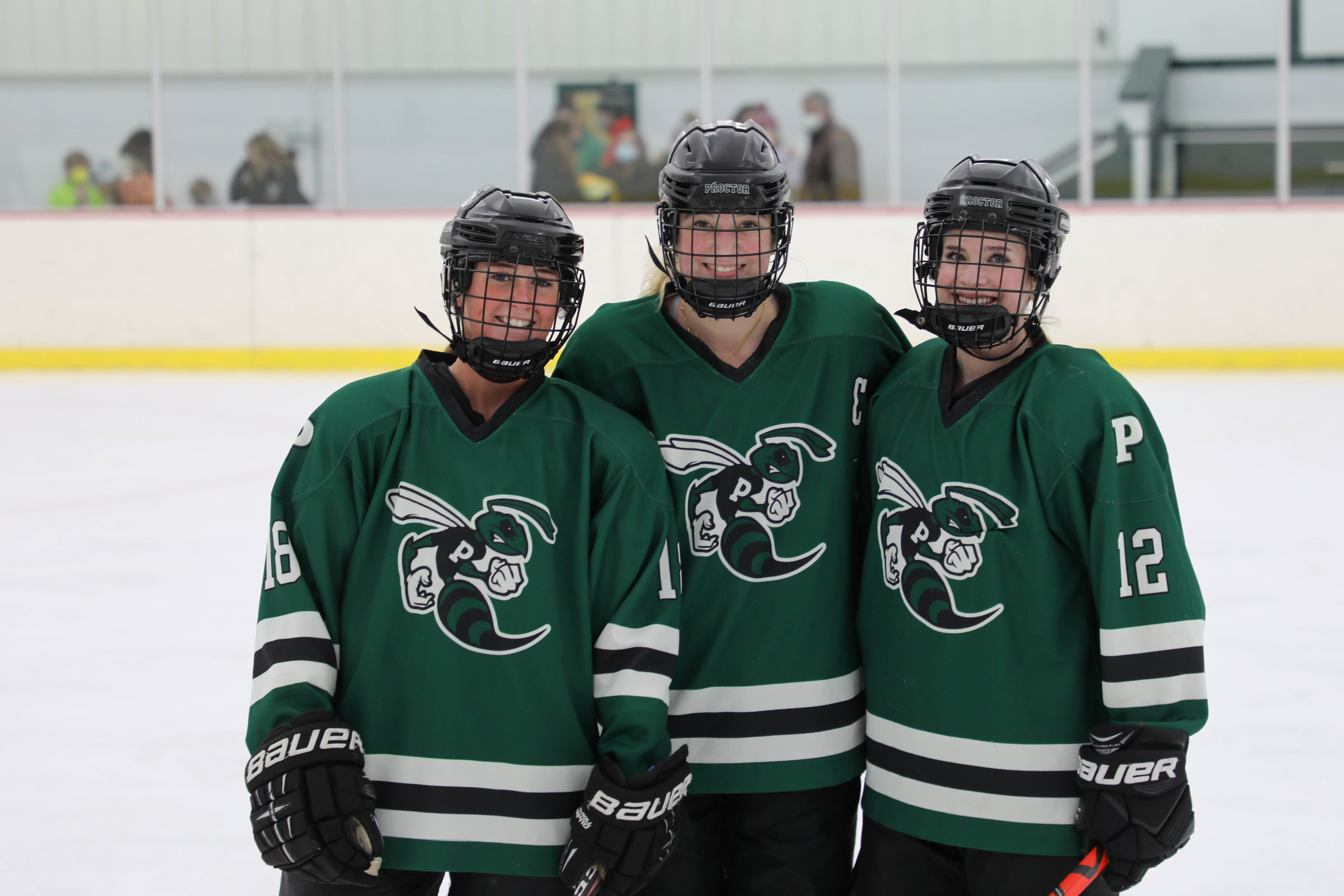 Girls Varsity Hockey
Most Valuable Player – Natalie Daniels '22
Coaches' Award - Lola Randolph '23
Wright Hockey Award - Cass Dickson '24
Lakes Region All-Stars - Bridget Everett '23 and Caroline Pekkala '23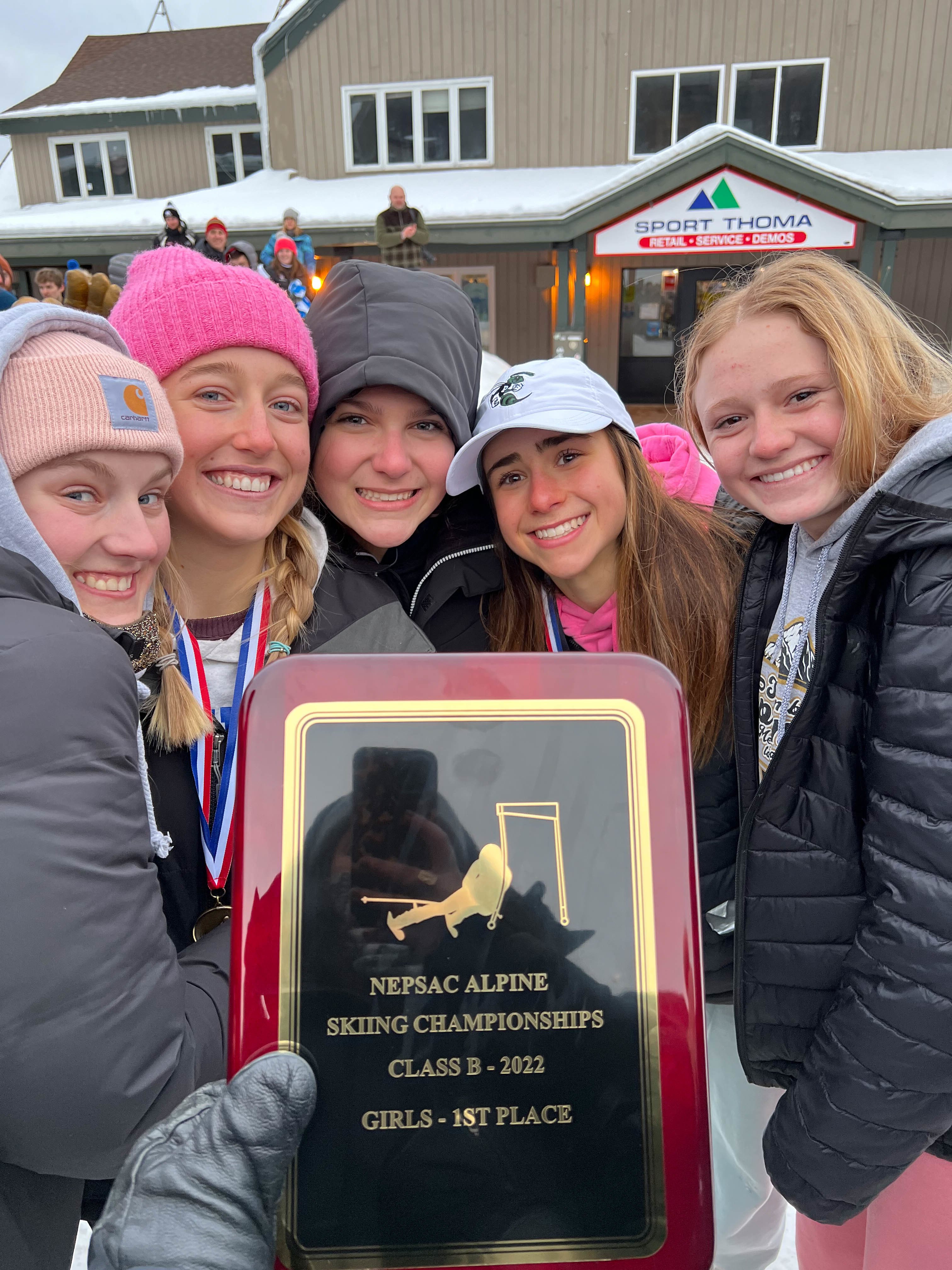 Alpine Skiing
Coaches' Award – Cara Jones '22
Most Valuable Skier – Kai Deyett '22, Milly Kirkman '24, Willem Naughton '24
NEPSAC All-Stars - Kai Deyett '22, Milly Kirkman, '24, and Libby Harrell '23
Lakes Region All-Stars - Willem Naughton '24, Nina Garbarino '22, Mily Kirman '24, and Ingrid Pekala '23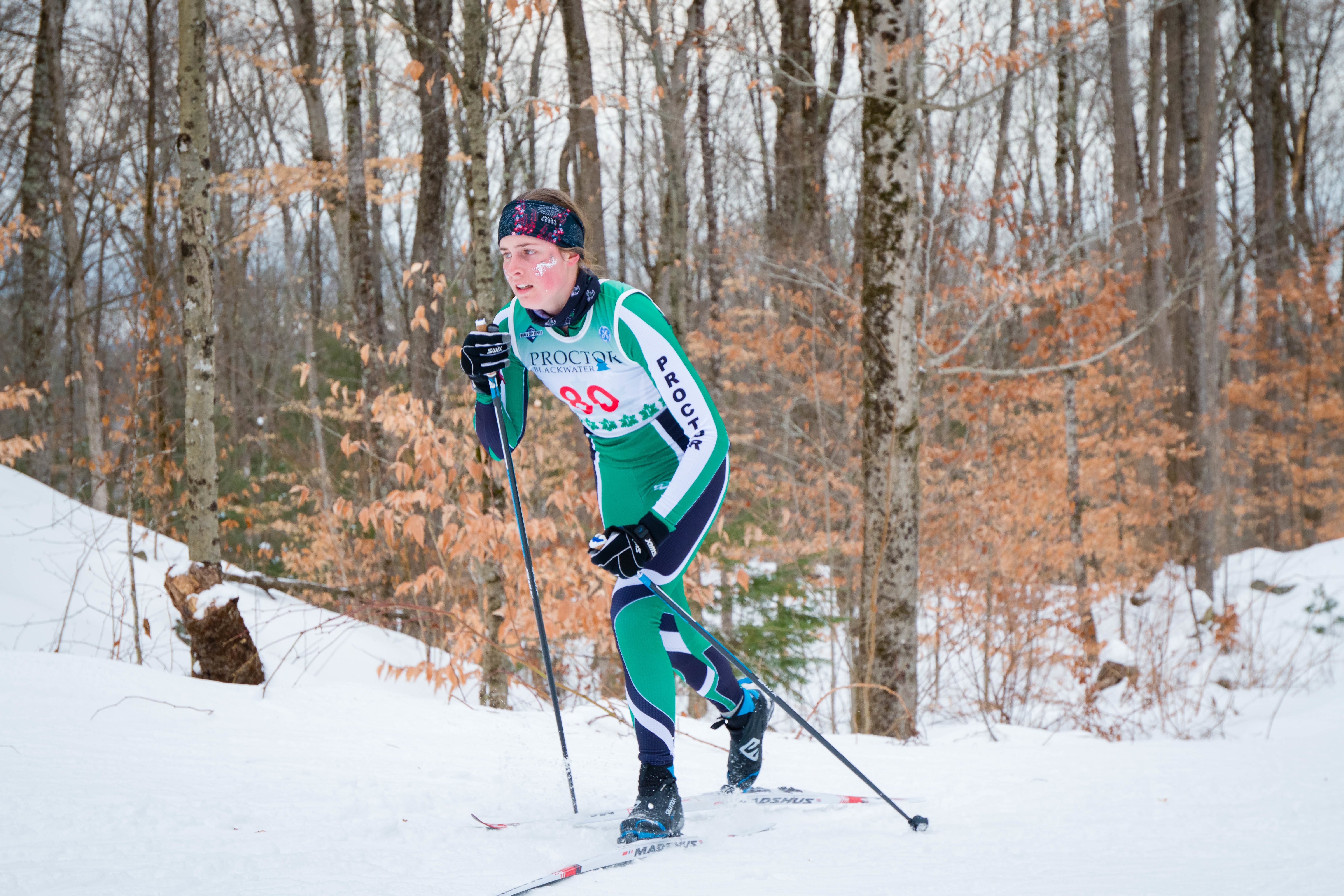 Nordic Skiing
Coaches' Award – Scott Sun '25
Most Valuable Skier - Ada Gardner '22 & Noah Gardner '25
All-NEPSAC Nordic Ski Team - Ada Gardner '22
Lakes Region All-Stars: Cal Wilby '23 and Ada Gardner '22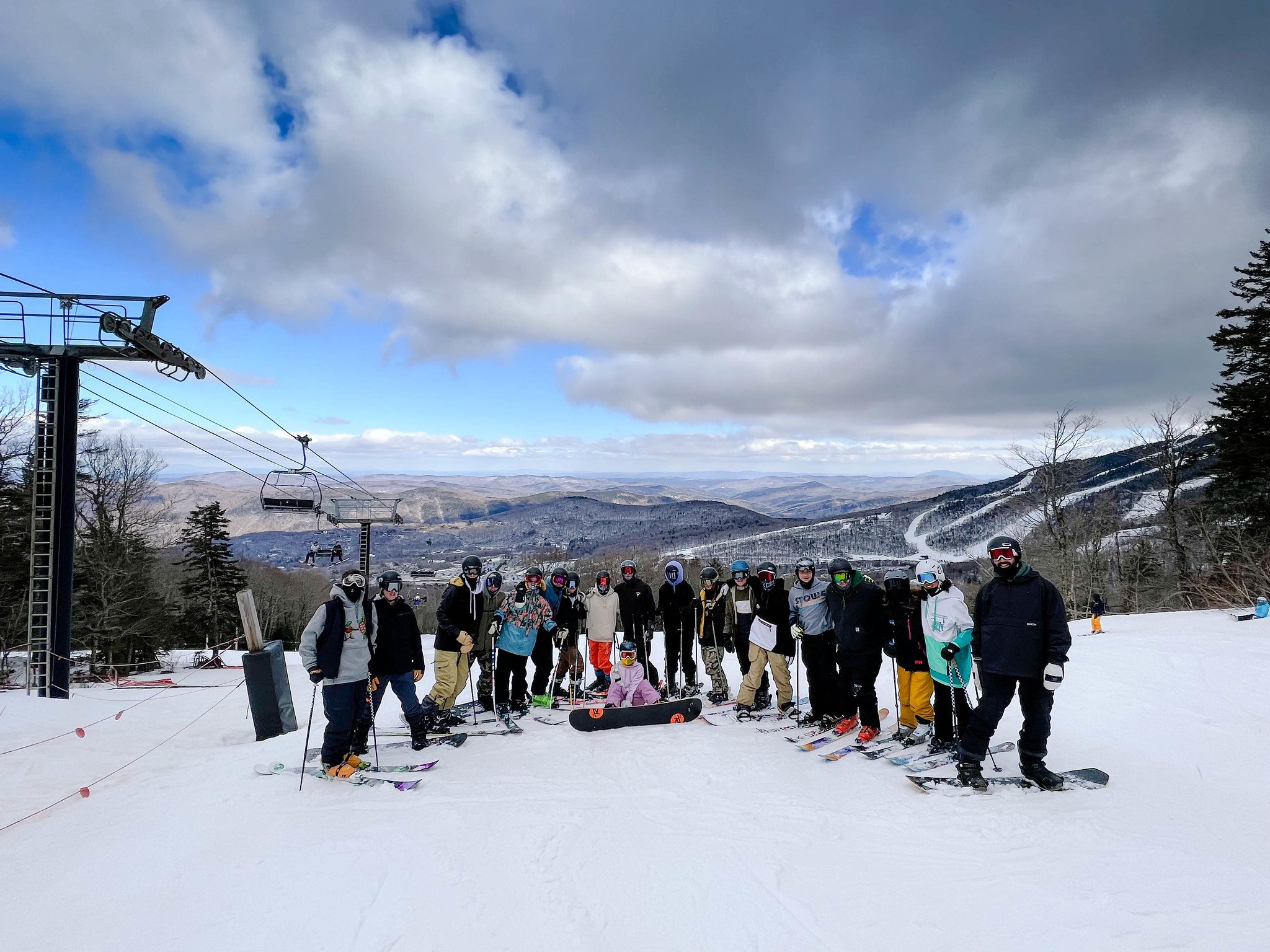 Freeskiing
MVP – Camden Reiss '22
Coach's Award – Lily Zhang '24
Lakes Region All-Stars - Cam Reiss '22, Alana Hislop '23, Lily Zhang '24, and Lucy Sorkin '25
Snowboarding
Most Improved Rider – Ben Sant-Johnson '24
Ski Jumping
Coach's Award – Aspen Whitehead '22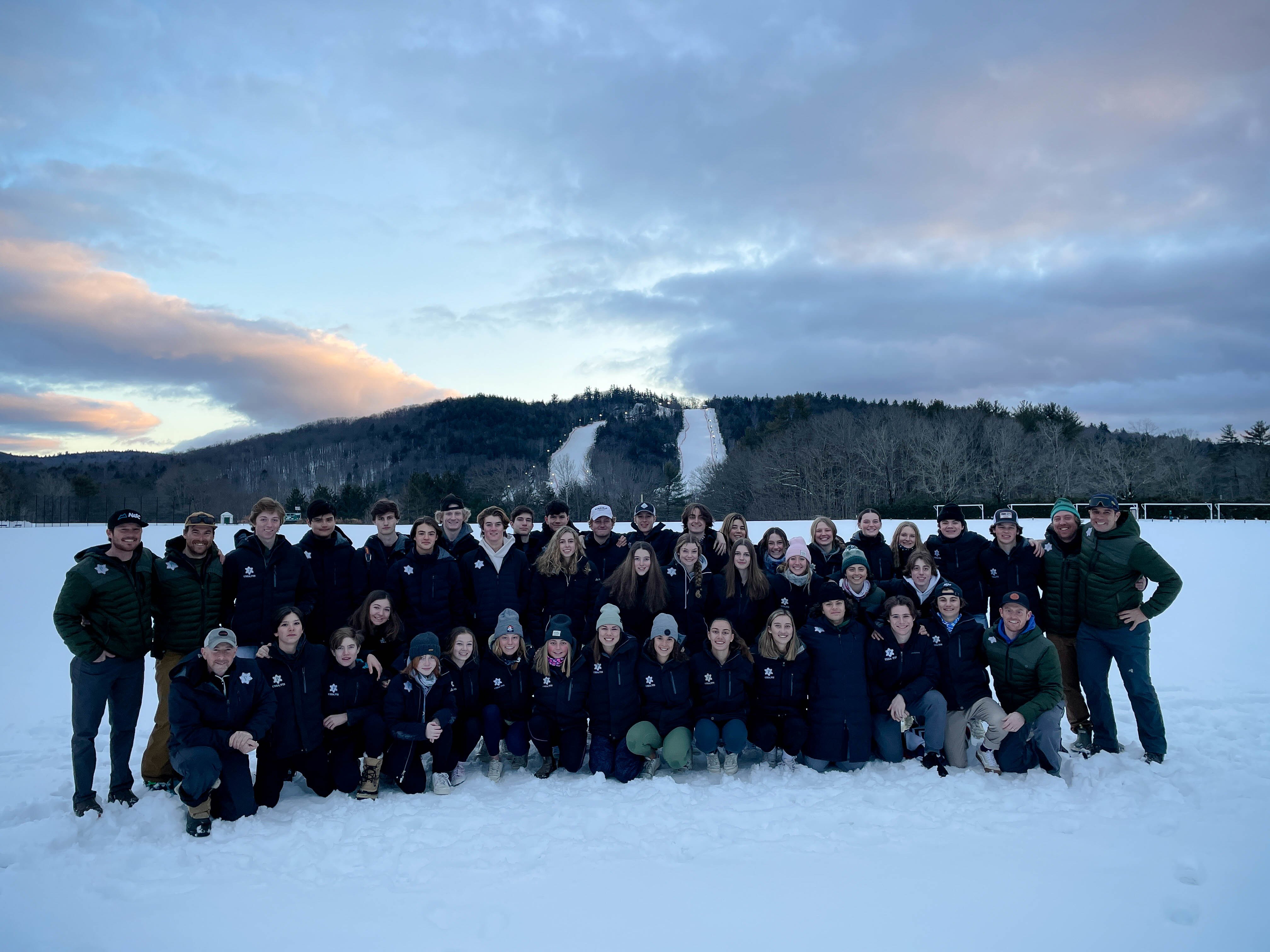 USSA/FIS Skiing
Watson Coaches'Award – Brody Chipman '22
U19 USSA/FIS Skiing Most Oustanding Skier - Emily Charleston '22, Jackson Lalla '22
U19 USS/FIS Skiing Coaches'Award - Annabelle Graziano '22, Connor Roy '23
U16 USSA/FIS Skiing Most Oustanding Skier - Marion Martin '25, Luke Goff '24
U16 USS/FIS Coaches'Award - Jane Bartlett '25, Cole Doolittle '24