Every weekend at boarding school is packed with activities. One of our greatest strengths at Proctor is providing students the an opportunity to pursue their passions. Academic classes, art electives, and afternoon programs integrate this exploration into the academic week, however, weekend activities provide yet another outlet for students to have fun, try new activities, and spend time together in community. This past weekend epitomized why boarding school life is so appealing! Each week, Student Activities Coordinator Erica Wheeler '01 organizes both on and off-campus activities for students and faculty. As you can see from the post below, there was no shortage of offerings this weekend!
Sign-ups for this weekend's outings were full, and attendance at on-campus events was equally impressive. Sunday's Head's House Holiday Party welcomed students and faculty and staff families to Mike and Betsy's home for caroling, hot coco, cookies, and, of course, a visit from Santa (thank you, Nate)! Check out more photos of the event here!
Frigid temperatures on Saturday and Sunday were perfect for snow-making at the Proctor Ski Area! While another 6-8 inches of snow fell last night and this morning, Garry George '78 and his ski area crew have amassed an impressive base on the Nordic trails, alpine trails, and the new terrain park that includes five medium and large features for our freeride program!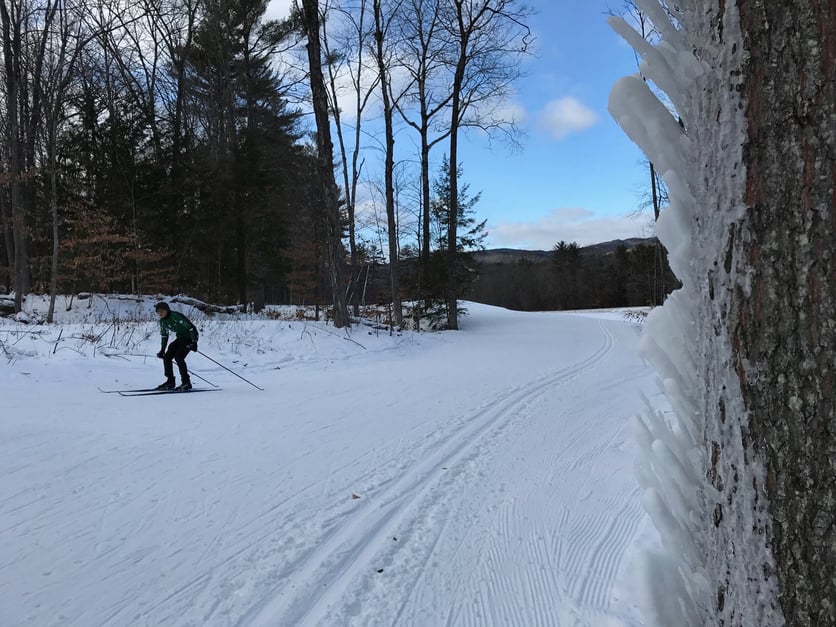 Meanwhile, a group of students accompanied by faculty members Jen Summers, Nina Kozain, Joan Saunders, and Kate Jones attended a performance of Beauty and the Beast in Portsmouth, NH yesterday (and of course had a nice meal out on the town as well!). Thanks for sharing this photo, Jen!
Ross '17 and Raizel '17 continued Proctor's impressive debate team performances at a regional contest at Lincoln-Sudbury Regional High School in Massachusetts Sunday afternoon. Against 100 of the most highly regarded teams in New England, Ross and Raizel won 4 out of 5 hard fought contests. These victories earned the team yet another bid for the State Finals in late March, for the second consecutive such tournament performance this fall!
While most teams had home games on Saturday, including great wins by both JV hockey teams and the girls' varsity basketball team, the boys' varsity basketball team made their annual trek to Worcester Academy for the Blackburn Invitational Tournament. After a convincing victory Saturday afternoon, the team overcame poor shooting to earn the hard fought championship win over host Worcester Academy. Geo Baker '17 was named Tournament MVP, and Caleb Green '17 and Tshiefu Ngalakulondi '17 were named to the All-Tournament Team. Read a full writeup of the game by the Worcester Telegram here!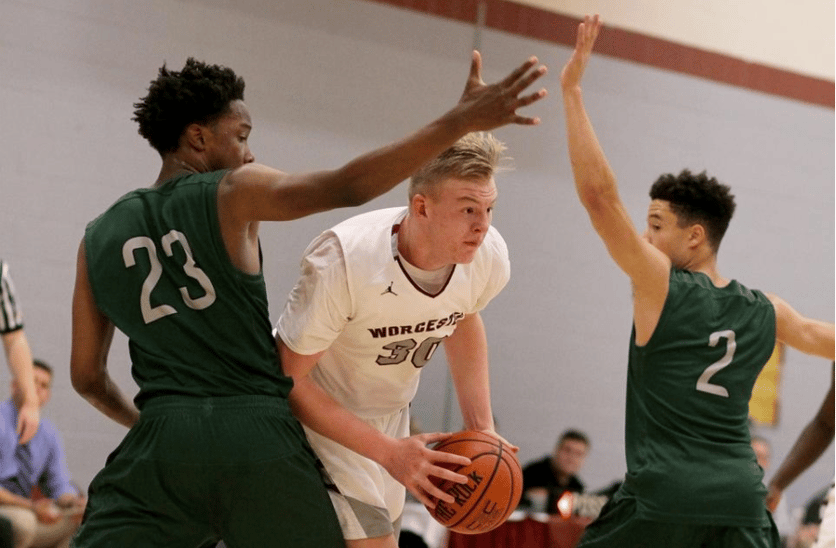 Photo credit: Worcester Telegram Paul Connors
As the snow flakes started to fall around 9:00 pm last night and the National Weather Services' Winter Weather Advisory went into effect, students worked to complete homework assignments for Monday's classes during study hall. After all, another "benefit" of being a boarding school student is there are no snow days!