Thirty days. After bouncing in and out of quarantine and waiting for a full cast and crew to finally be available, Proctor's Drama Department had less than thirty days to rehearse for this spring's production of Mamma Mia!. But if you have the opportunity to watch the production live during the next four nights, odds are you would never know how compressed a rehearsal schedule this group navigated. The show is energetic, spunky, loud, funny, and clever, and as is always the case with Proctor's theater productions, a reminder of how talented our students and faculty are.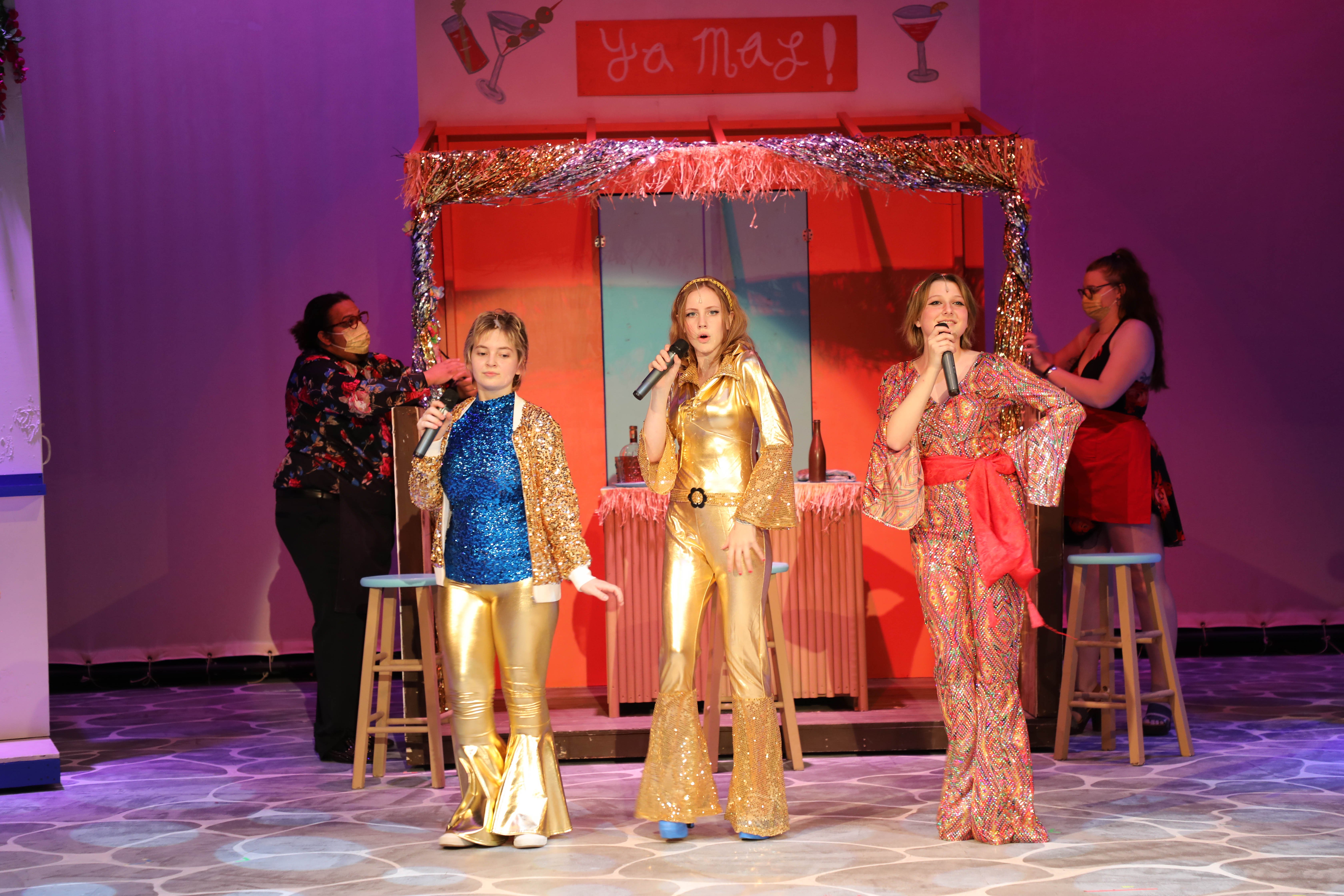 The 1999 jukebox musical written by British playwright Catherine Johnson, based on the songs of ABBA, chronicles 20-year-old bride-to-be Sophie Sheridan and her quest to find out who her real father is prior to her wedding. Set on the fictional Greek island of Kalokairi, Sophie invites three potential fathers to her wedding in hopes that her father will walk her down the aisle on her big day and believes that after she spends time with them, she will know which is her father.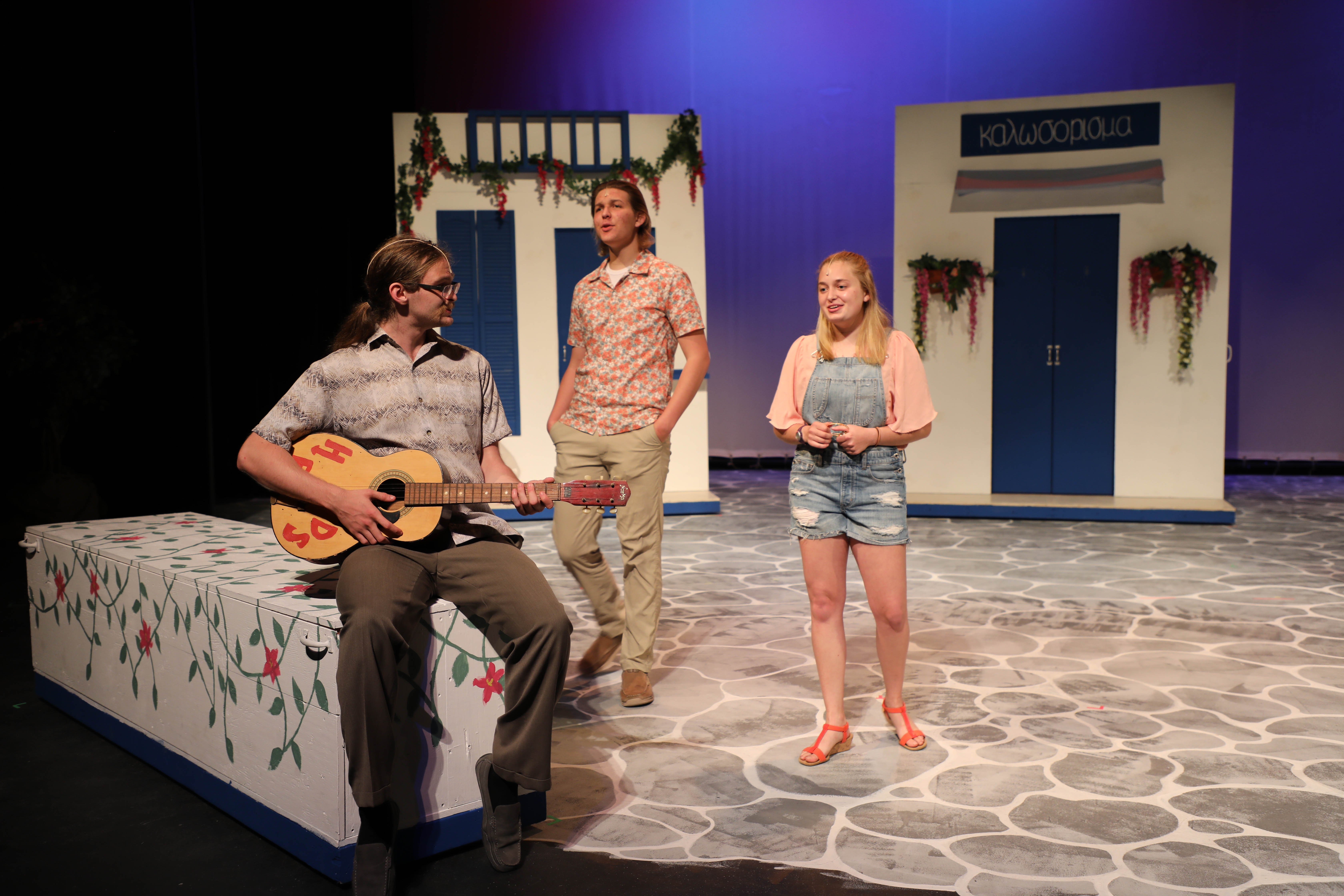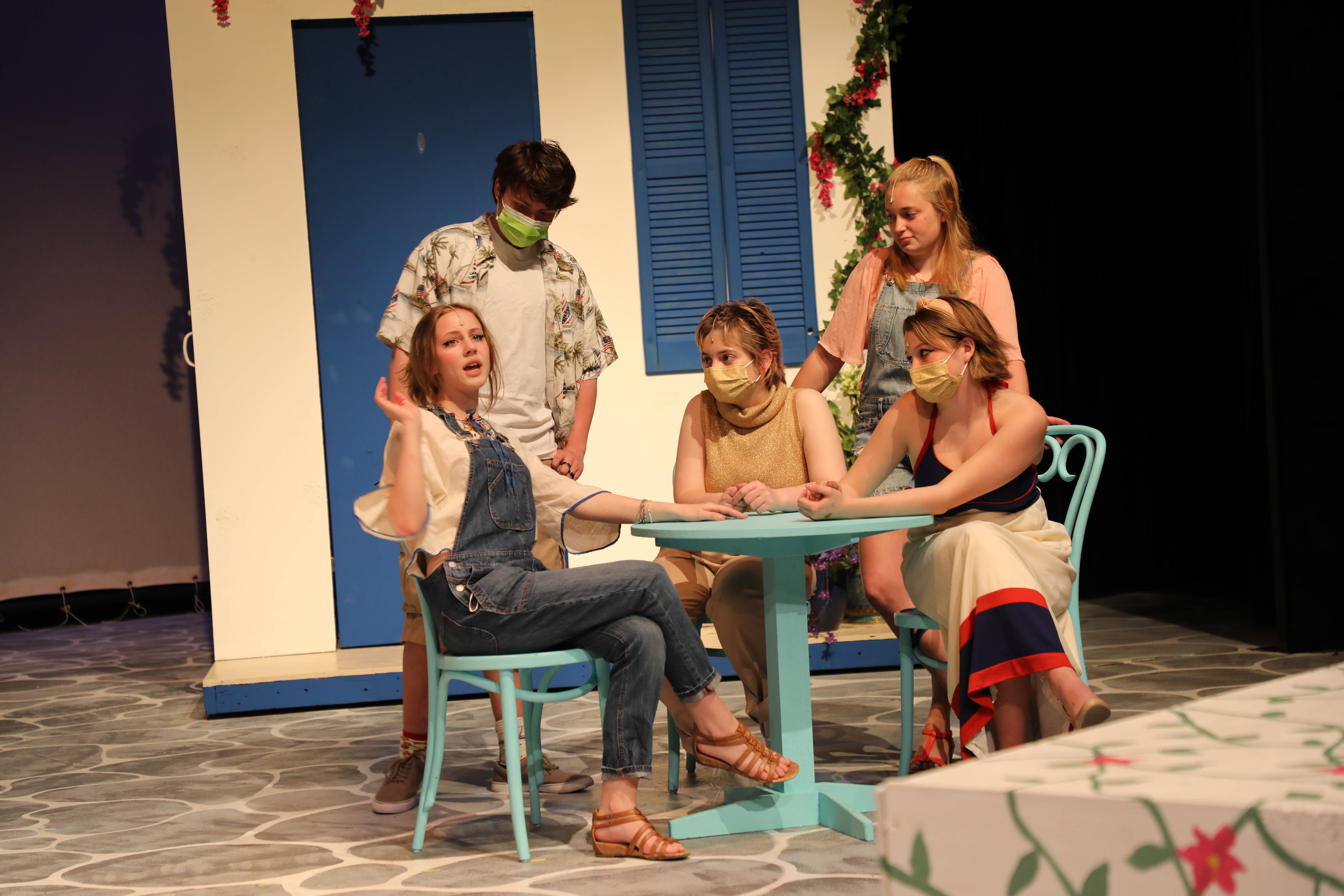 For Proctor's cast and crew, the production of this spring's musical was nothing short of heroic. Long rehearsals all afternoon, quick dinner breaks, and back in the theater for pre-study hall calls were commonplace. The crew designed and built a beautiful set under Starr Fair's guidance, while the costuming department under the leadership of Joan Saunders brought each character to life. Seth Currier's '95 genius on sound, supported by Cedar Kiedaisch '21 and her four years of experience in the booth, allow each character to be heard both in the theater to the limited capacity crowd. Guest choreographer Gavin King returned this spring to work his magic (even turning our faculty ensemble members into smooth dancers!), while director Jen Summers had a vision for the show, and led the entire group toward that vision throughout the term. Each member of the cast and crew contributed to this vision, and did their part to step up and step into the challenge of a Covid-19 produced musical.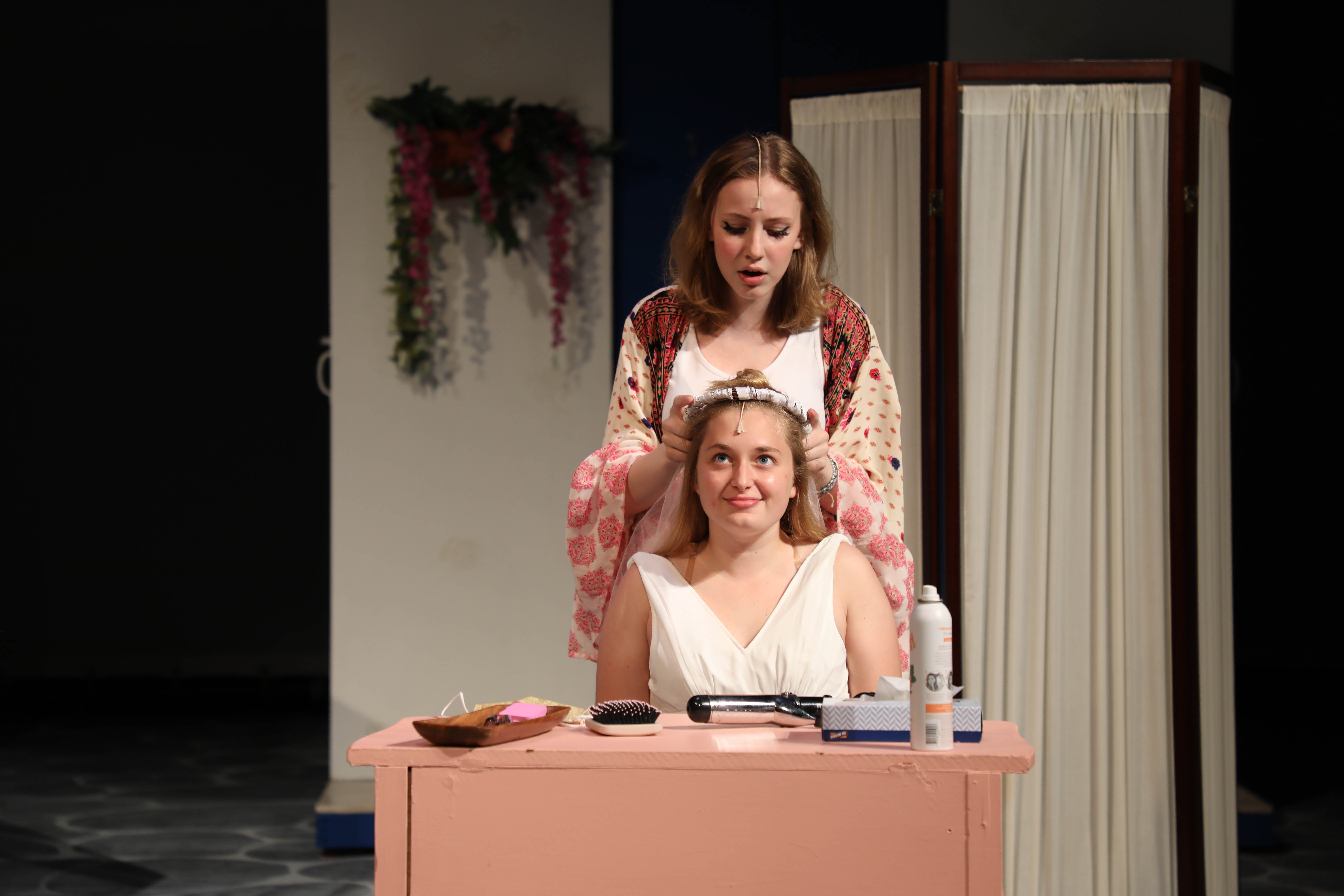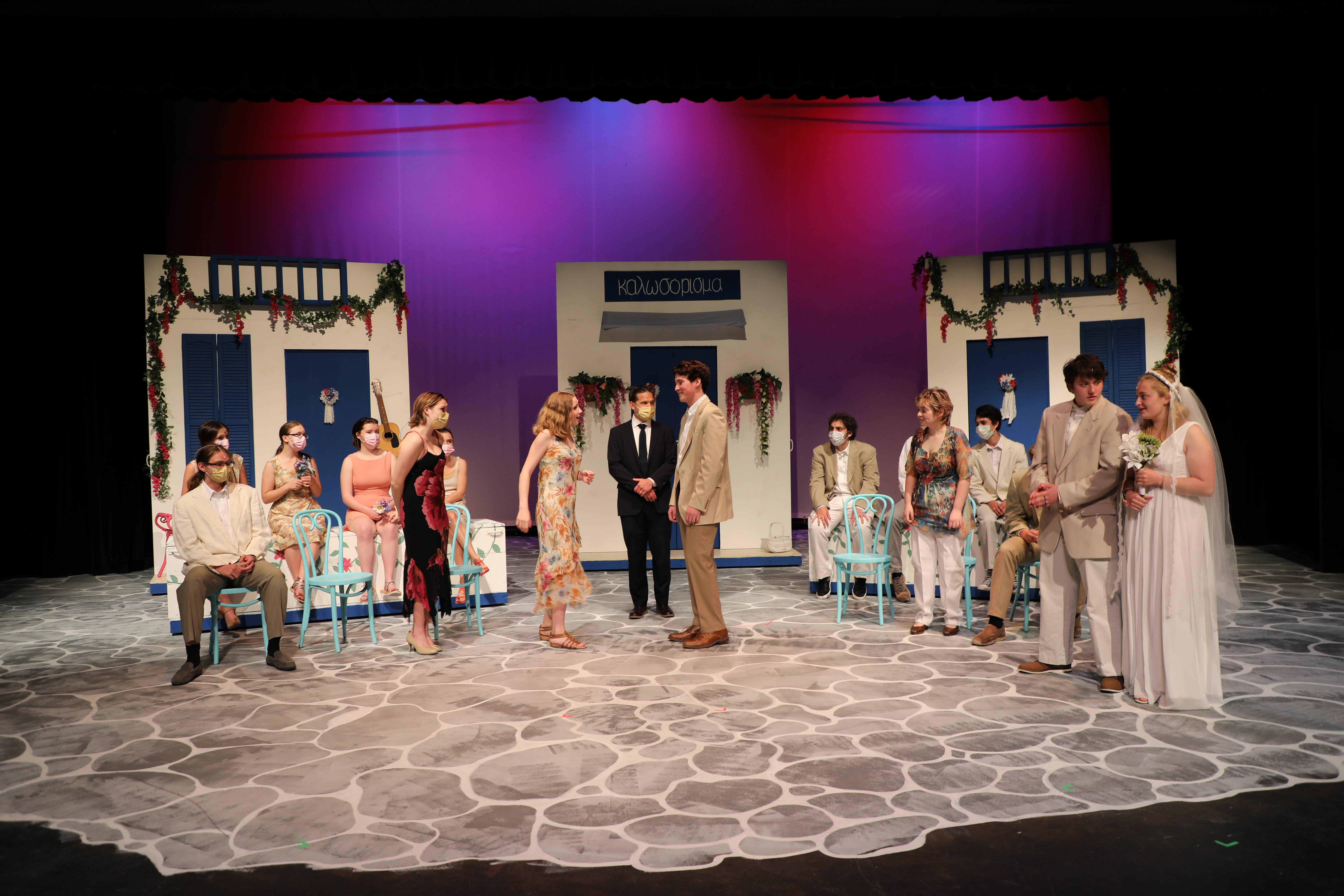 For four-year seniors Ezra Taylor '21, Sophie Lyras '21, Tahg Healey '21, Maddie Burneson '21, and Paulina Shea '21, this show is the culmination of four years of growth on stage. As Ezra noted, "My freshman year, Jen handed me a script and all I was able to do was read it like a book. But at some point it clicked for me that I could be comfortable on stage, and that confidence has carried over into my classes and elsewhere on campus." Sophie noted, "The theater has been my happy place. I've found the best group of people here and they are friends that I can hang out with any time during the year. I'm so thankful to have been able to put this show on this spring. Each moment we spend time laughing together in the theater is a gift."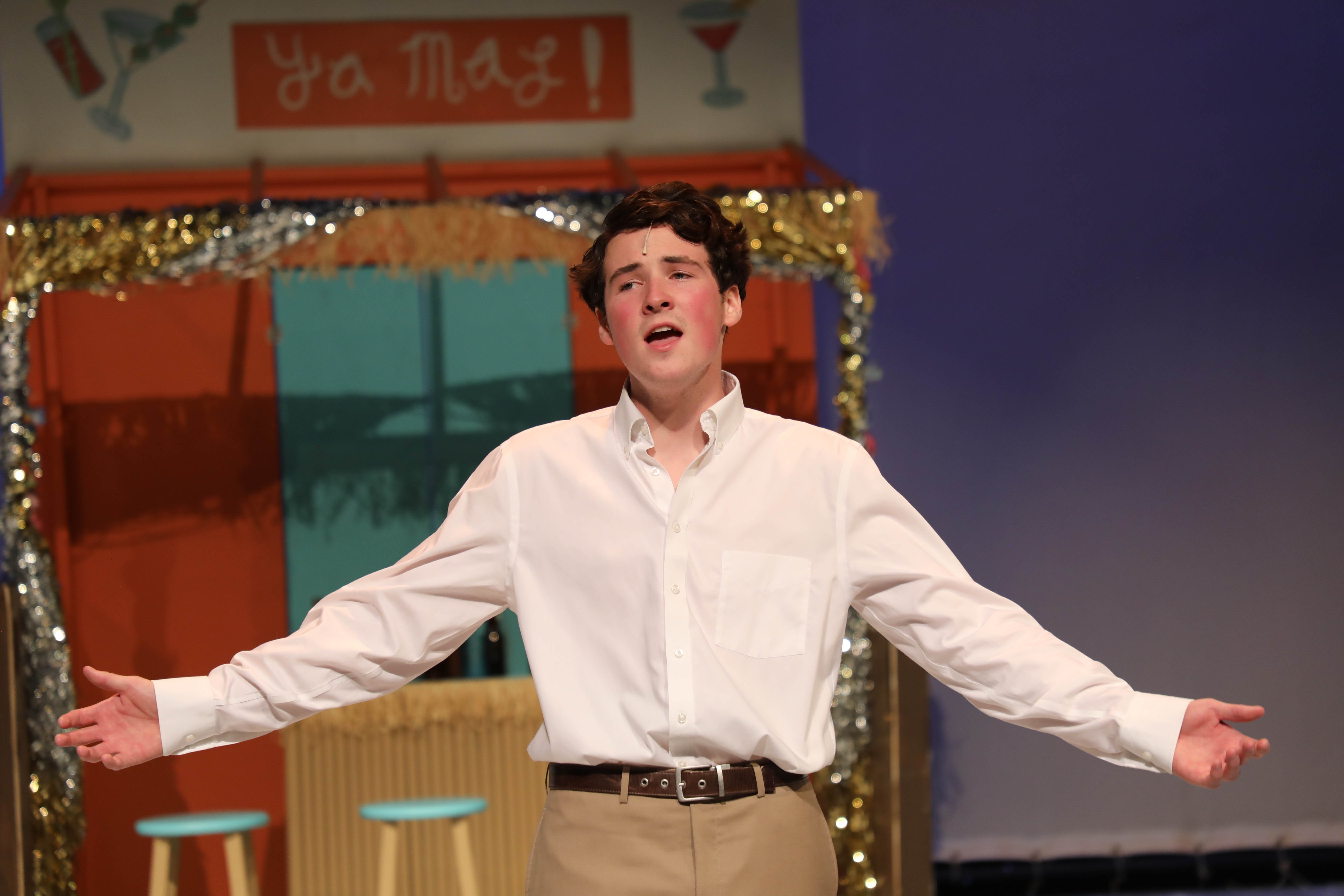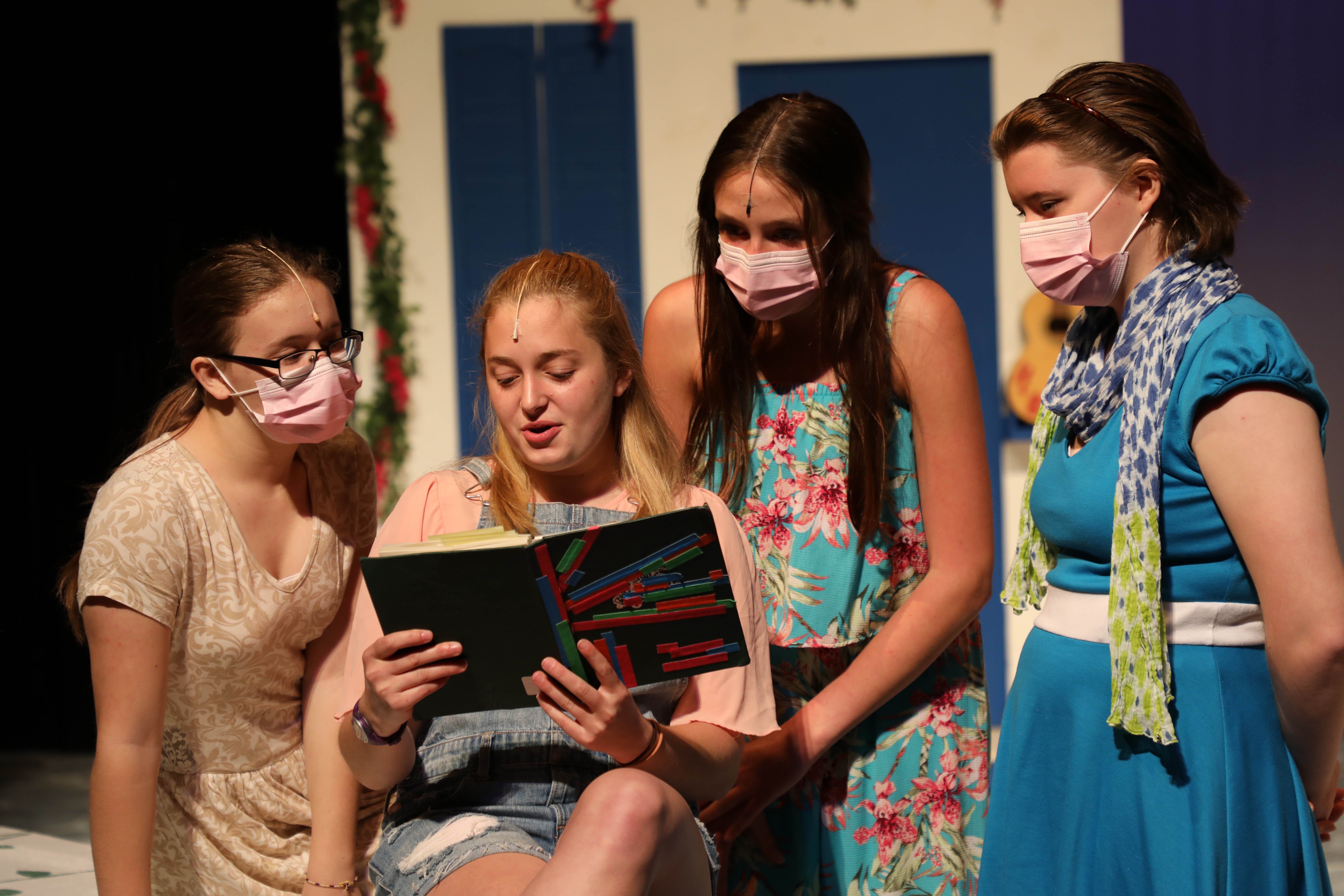 The cast and crew have worked so hard this term to pull this show together, and now it is time to share it with the community. You will not want to miss out on this week's performances: Wednesday-Saturday at 7:00 PM, but unfortunately, the show is only available to the internal community.